The Super Nintendo Entertainment System classic mini or SNES mini for short is here 🙂 Firstly for anyone that doesn't know what this is, this is a re-release of the 90's Nintendo gaming console, it now is in full HD and upscales the 21 games built into the system. This is Nintendo's second iconic home gaming system, the first being the Nintendo Entertainment System – NES (which was released again last year with 30 built in games) as always lets get into the details: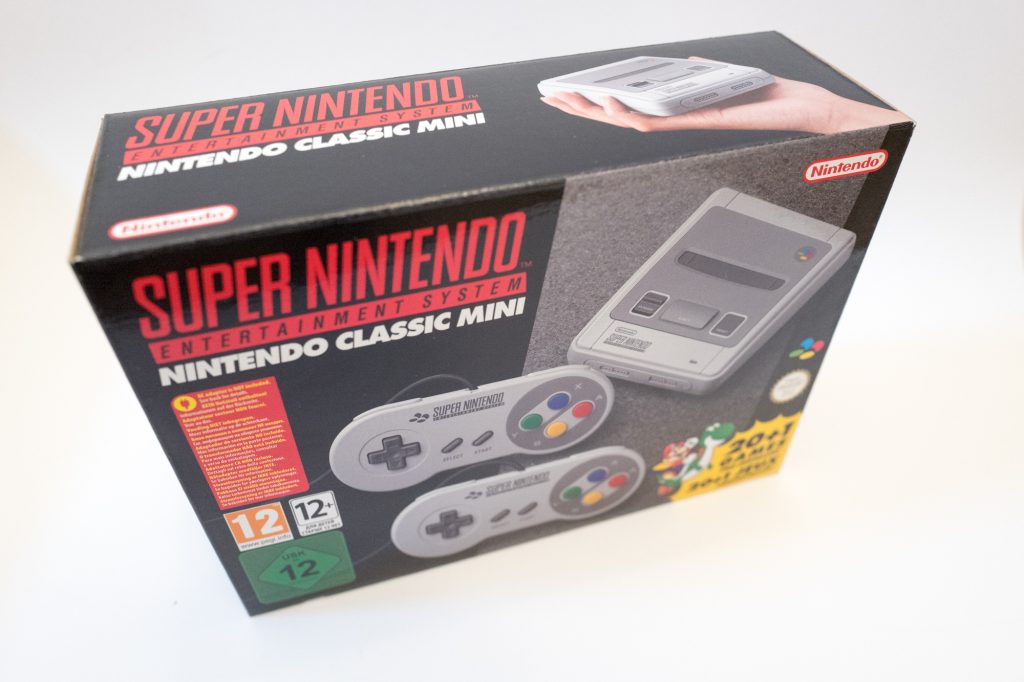 The SNES mini comes in this amazingly cute small package, the box shows a console on the front with two controllers, in the bottom corner it states you get 20+1 games.
On the back you get a full list of games with 21 covers displayed, the games for the PAL European version are:
Contra 3: The Alien Wars
Donkey Kong Country
EarthBound
Final Fantasy 3
F-Zero
Kirby Super Star
Kirby's Dream Course
The Legend of Zelda: A Link to the Past
Mega Man X
Secret of Mana
Star Fox
Star Fox 2
Street Fighter 2 Turbo: Hyper Fighting
Super Castlevania 4
Super Ghouls 'n Ghosts
Super Mario Kart
Super Mario RPG: Legend of the Seven Stars
Super Mario World
Super Metroid
Super Punch-Out!!
Yoshi's Island
The most exciting game on this list for me and for anyone purchasing this system is the unreleased Star Fox 2, this is going to be amazing to play.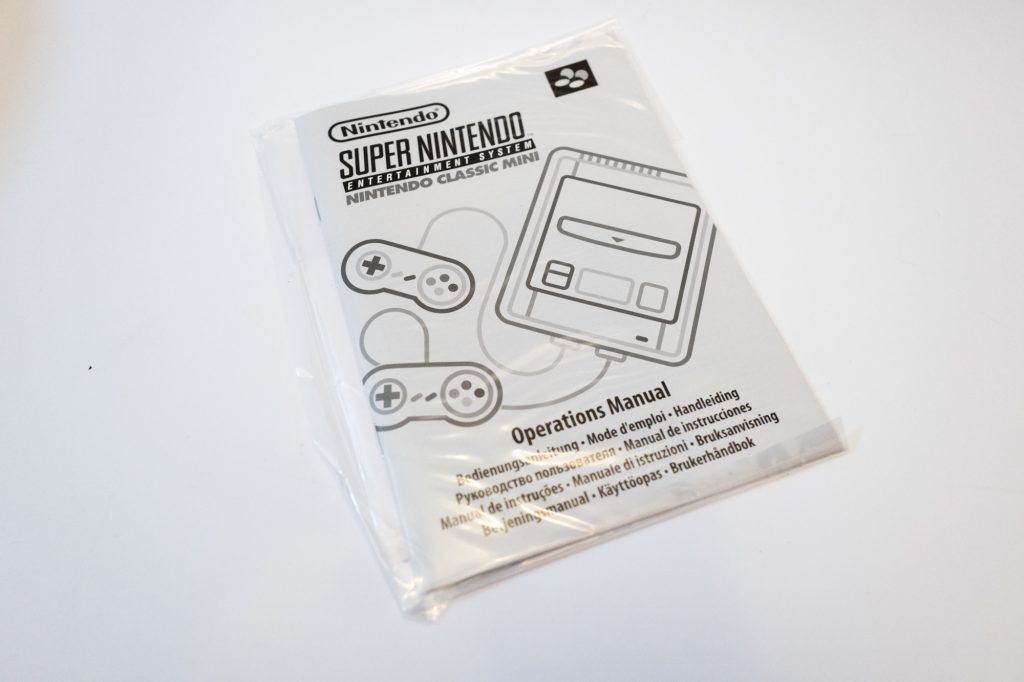 Inside the box you find a manual which is bigger than the console 🙂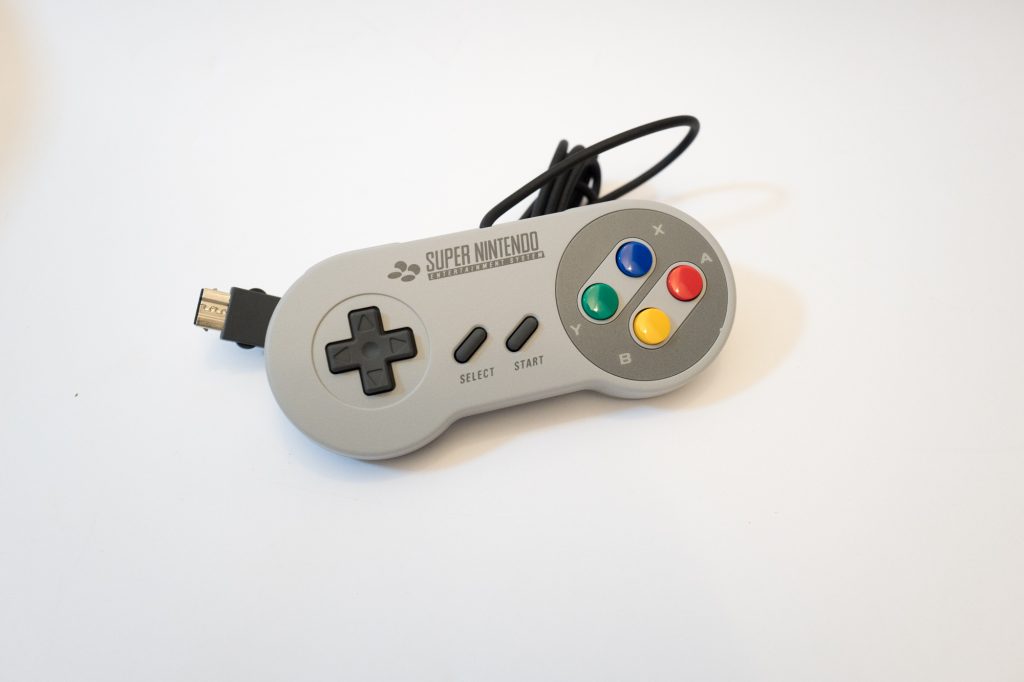 This is one of the two full sized SNES controllers that look exactly like the original controllers.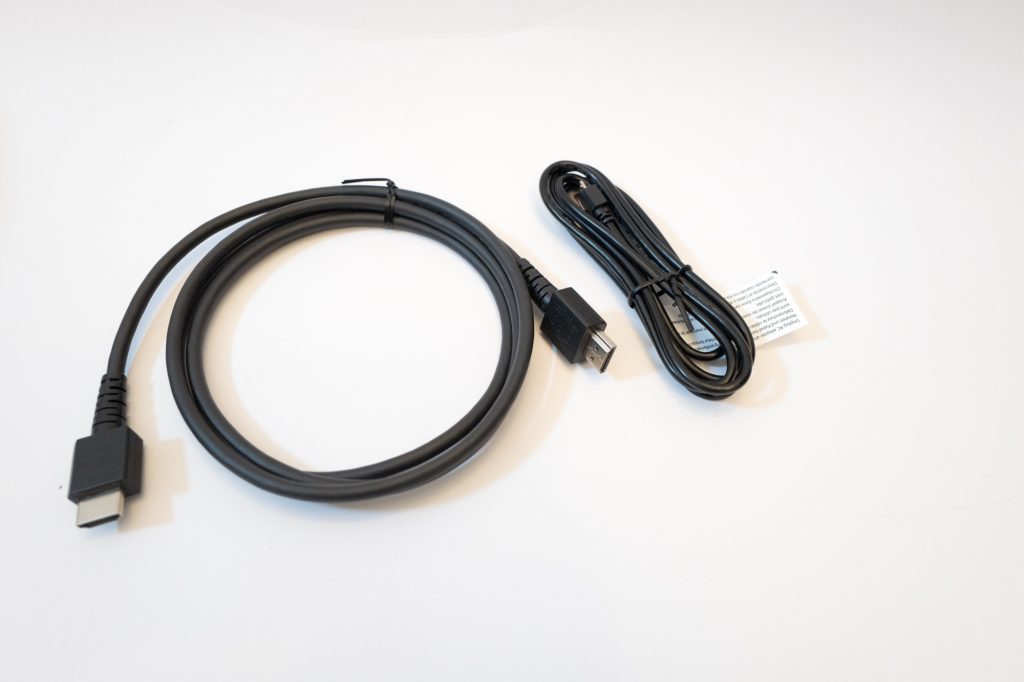 You get two cables, one USB and one HDMI for connection to power and your television.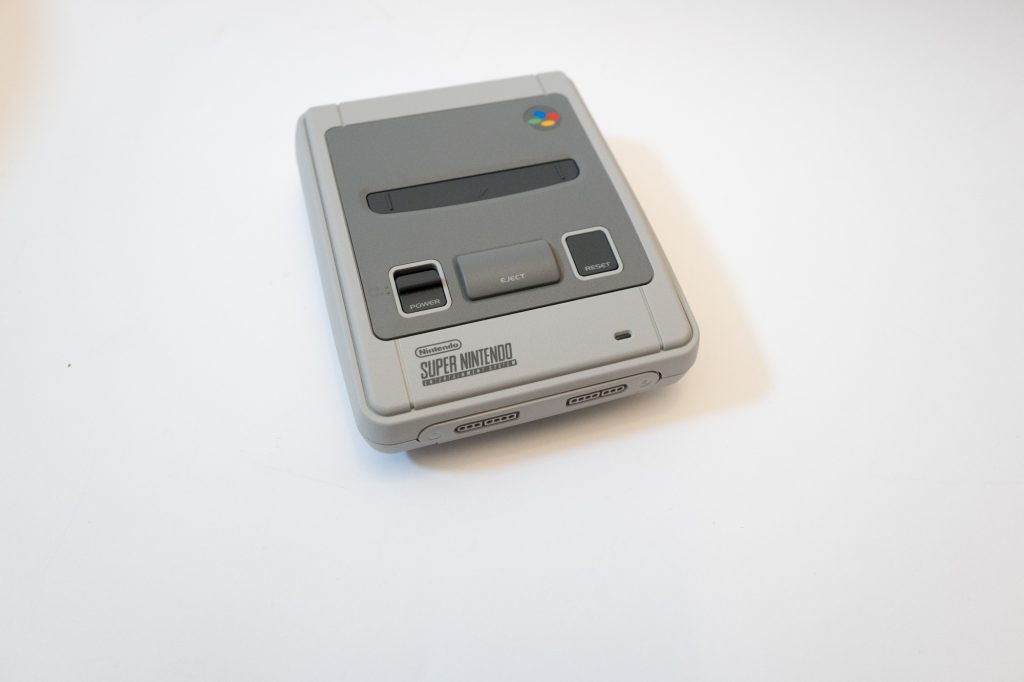 The console itself has a fully working power and reset button just like the original, of course it is too small to take cartridges, so the eject button doesn't work.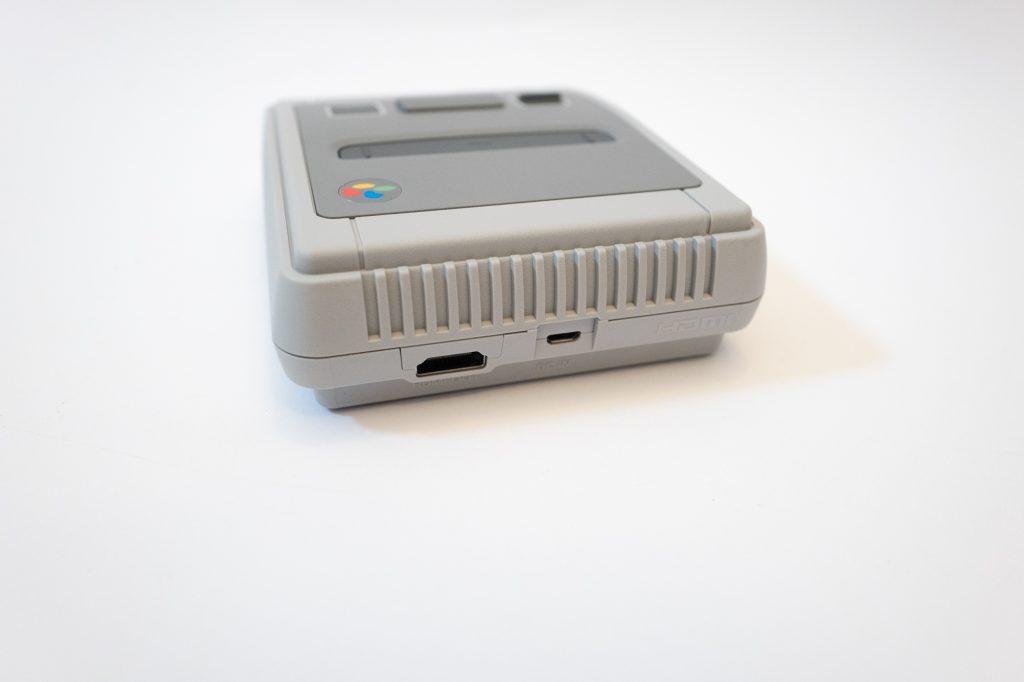 On the back you have a HDMI connection for your television and a USB connection for power. You need to provide your own power adaptor.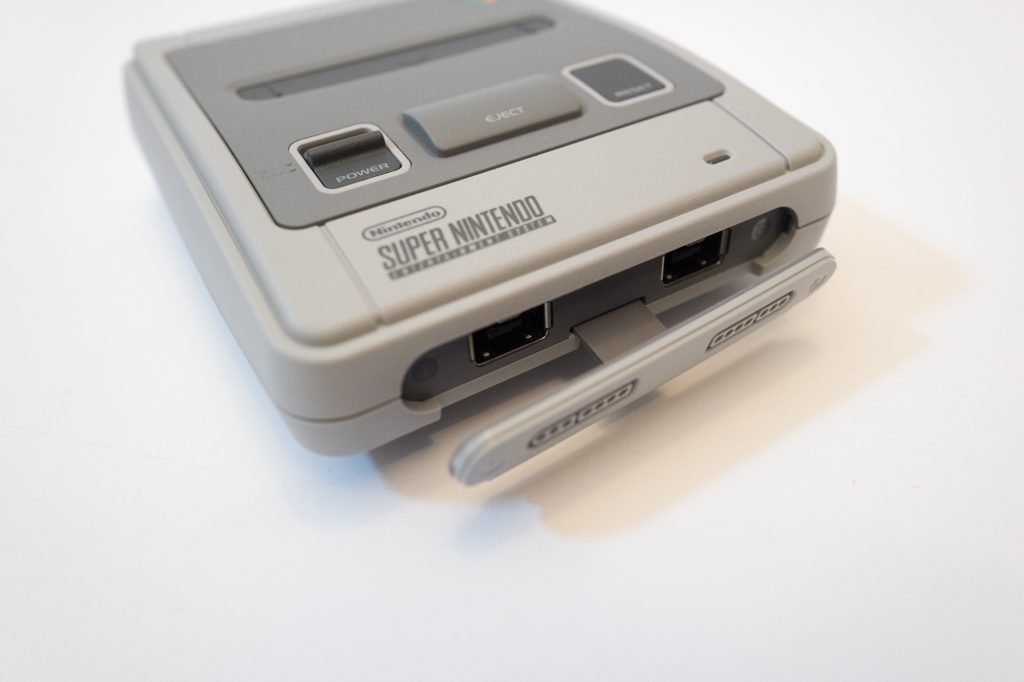 Opening up the front of the console reveals the connection for the controllers, they use a USB connection now.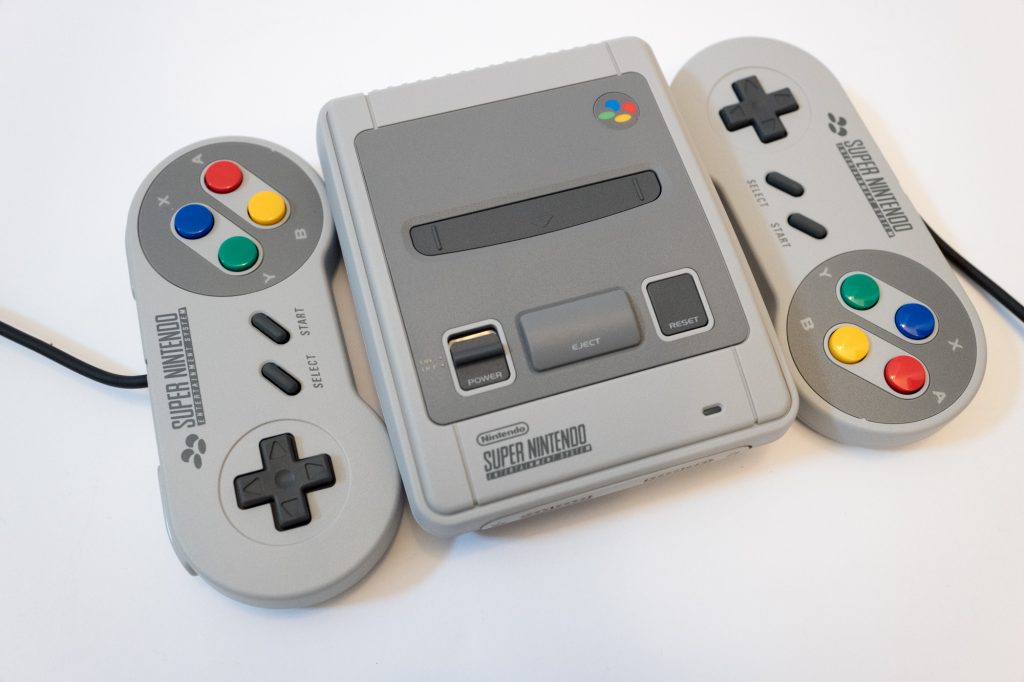 To conclude this is another great release by Nintendo, again though they have struggled with demand, the console was very hard to get hold of and like the NES release last year sold out instantly everywhere. Nintendo have promised more supply of both consoles, lets hope more become available soon.
The console itself is very easy to use, you turn it on select your game and its pixel perfect on your HD television, now I think for me its time for another round of F-Zero!