I recently visited the Craft London restaurant, by the o2 arena in North Greenwich for dinner. As always lets get into the details: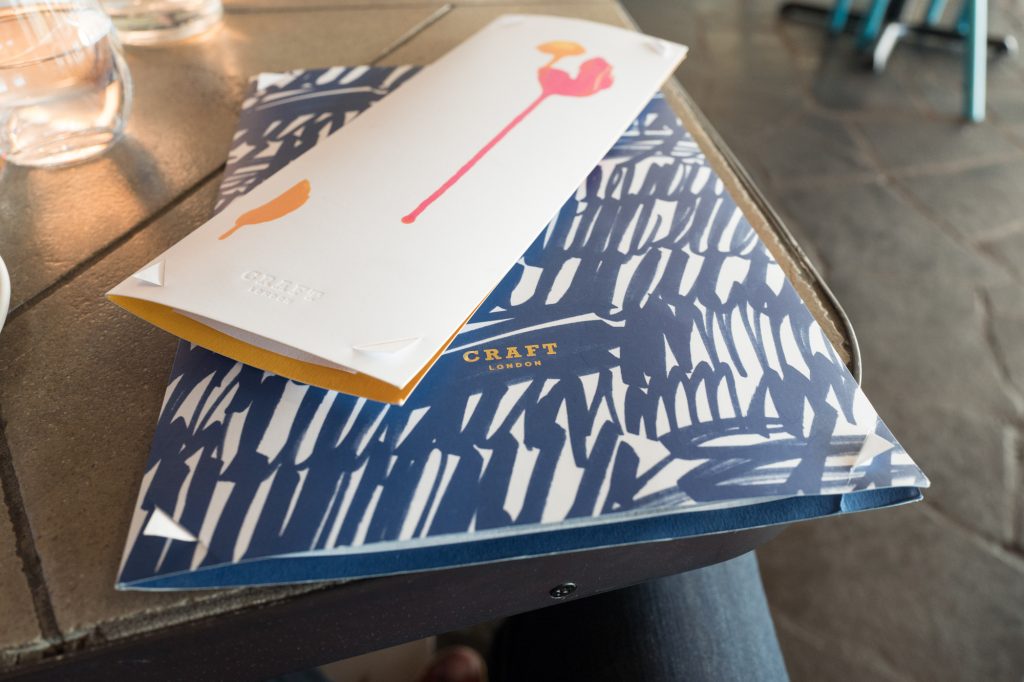 We are presented with these rather cool blue menus, I like the gold lettering and the blue design.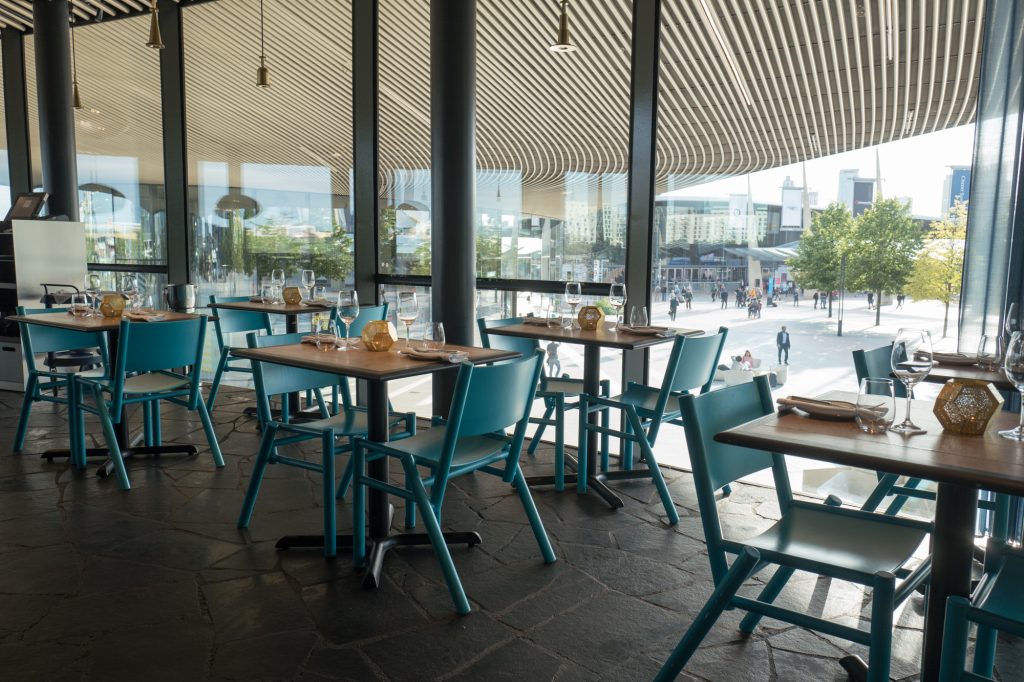 The layout is very nice, there is a lot of glass, wood tables and cloth booths with a slate floor.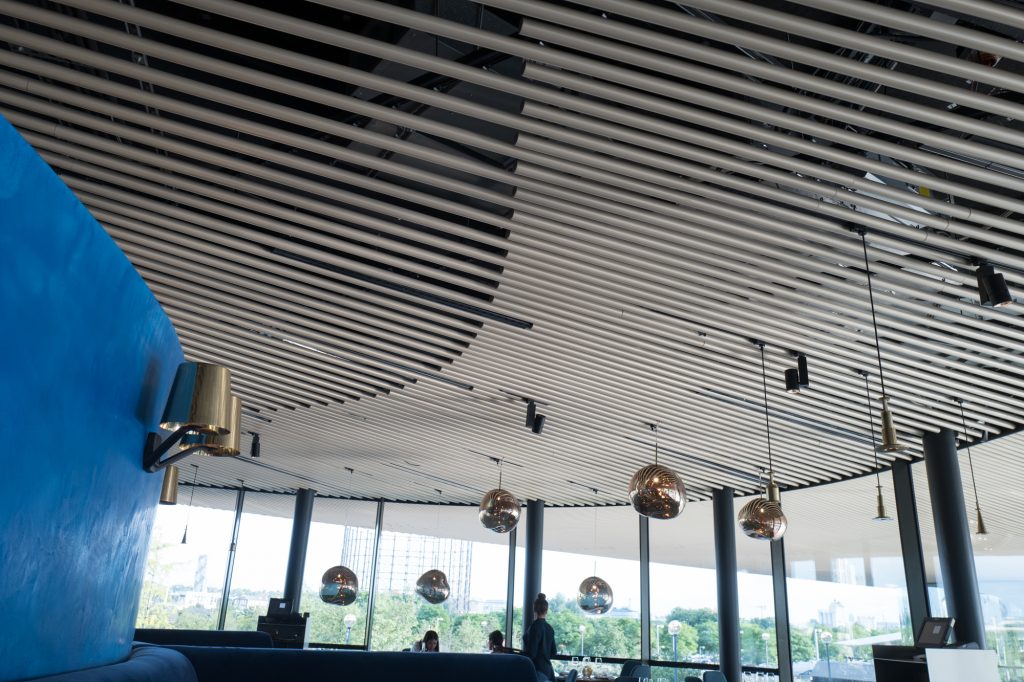 The ceiling continues outside the building and beyond the glass, the lighting is all my Tom Dixon.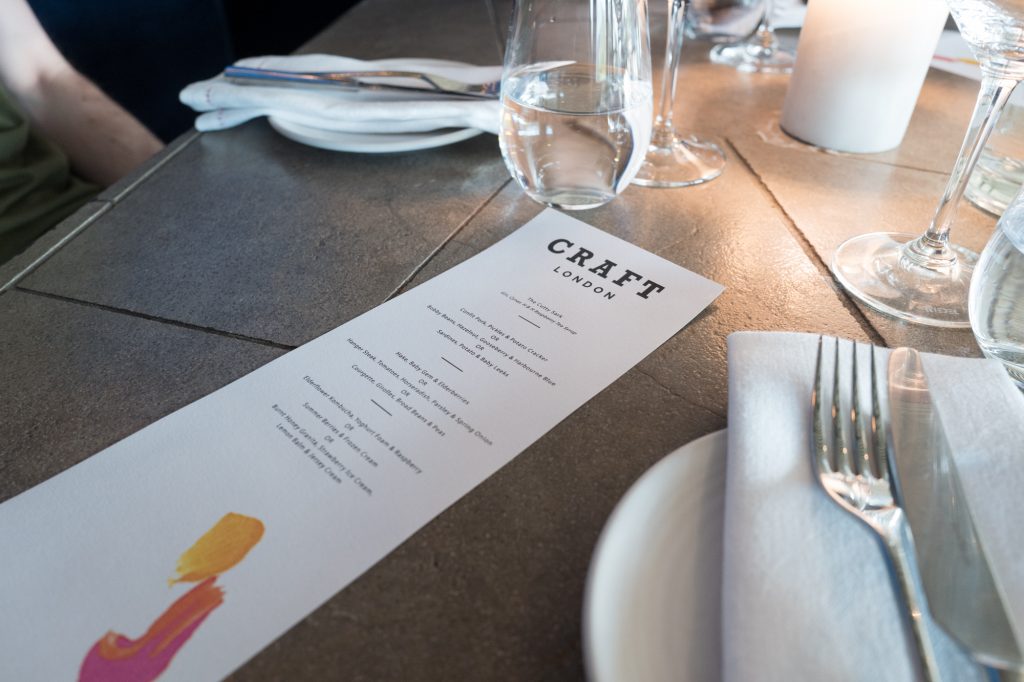 The table setting is informal but well laid out.
The vegetarian starter was good, nuts, cheese and vegetables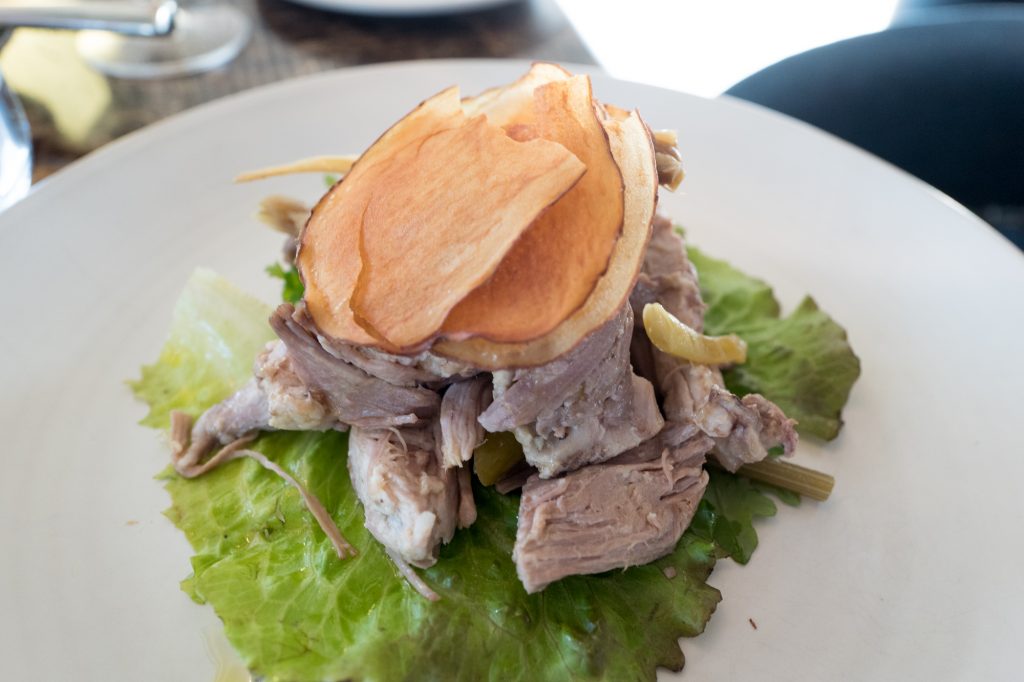 The terrine also looked very good, it was deconstructed which was different to the usual slices.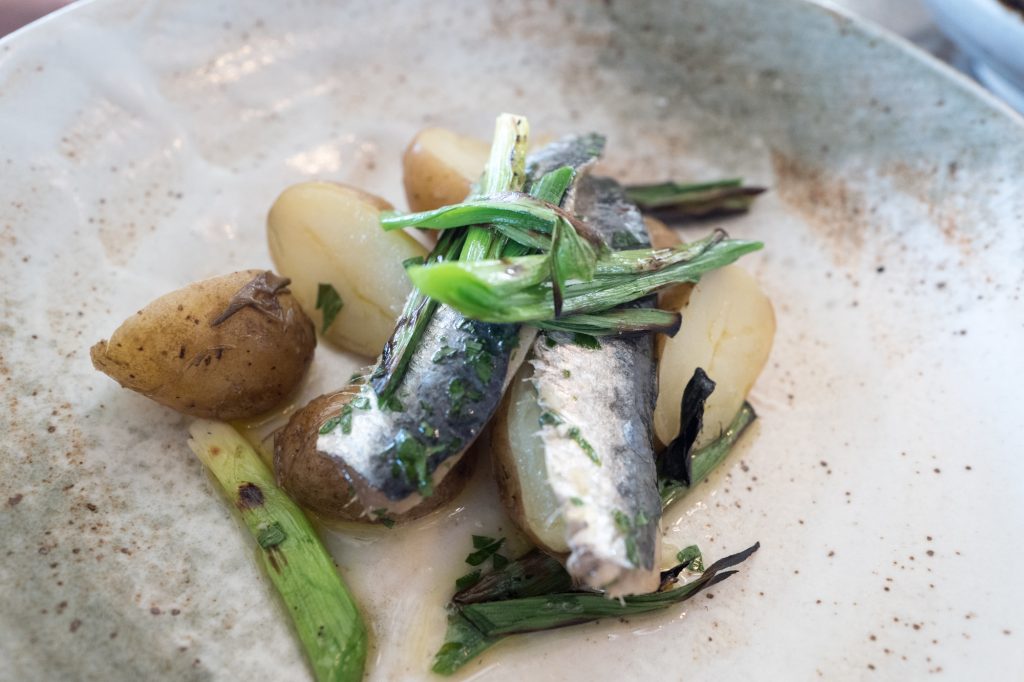 The fish starter also looked very good, simple fresh ingredients.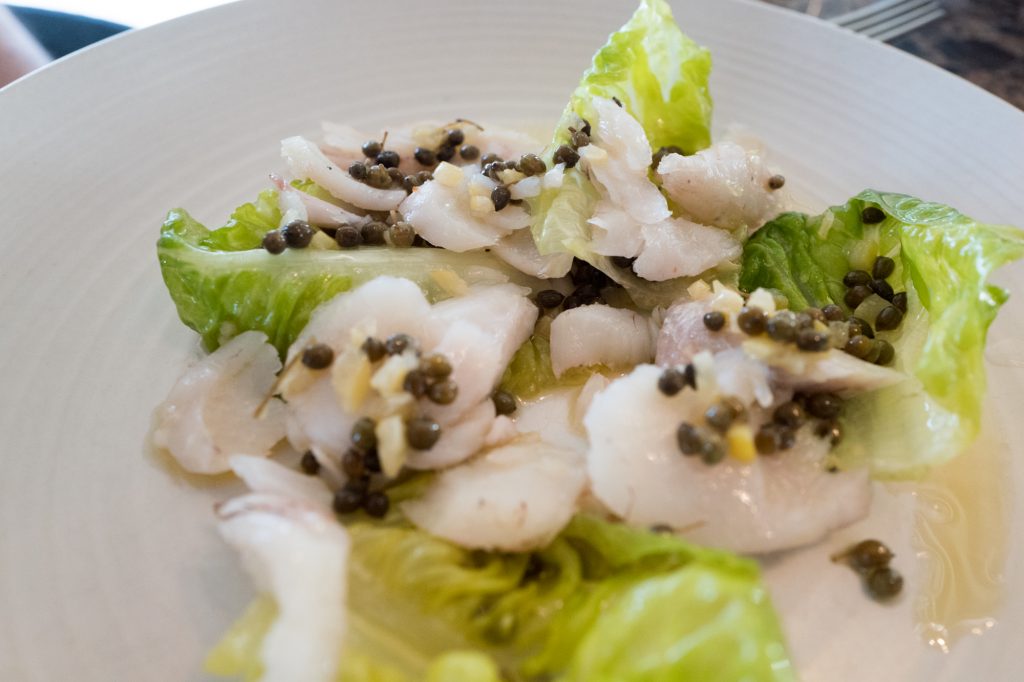 The white fish main was another simple dish, ideal summer food.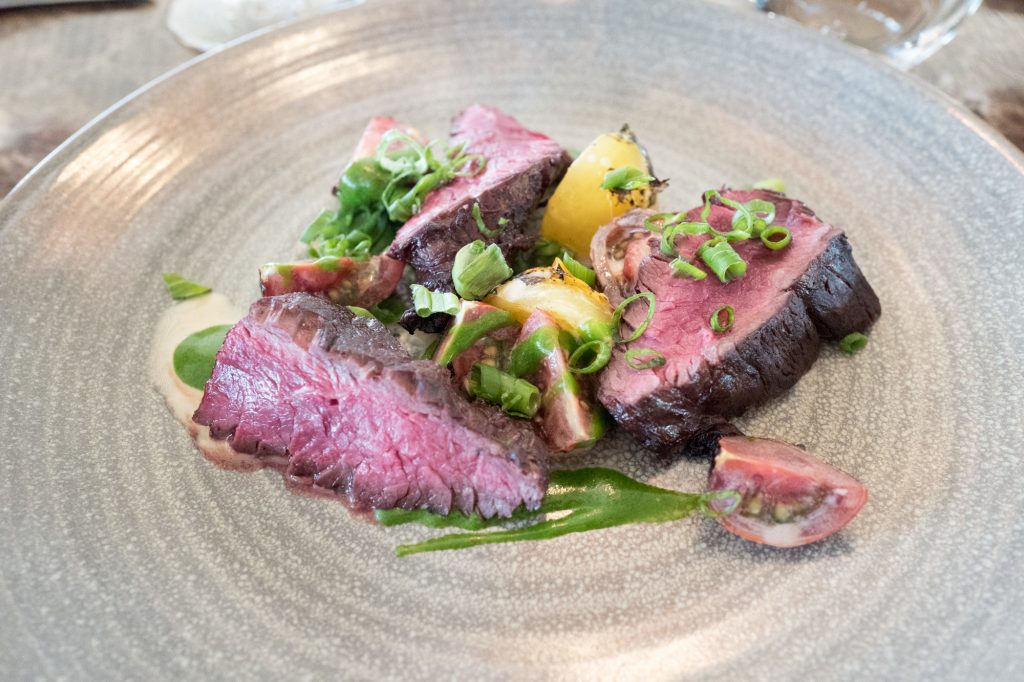 I opted for a meat main, I was impressed with the presentation, it tasted excellent, very nice colours.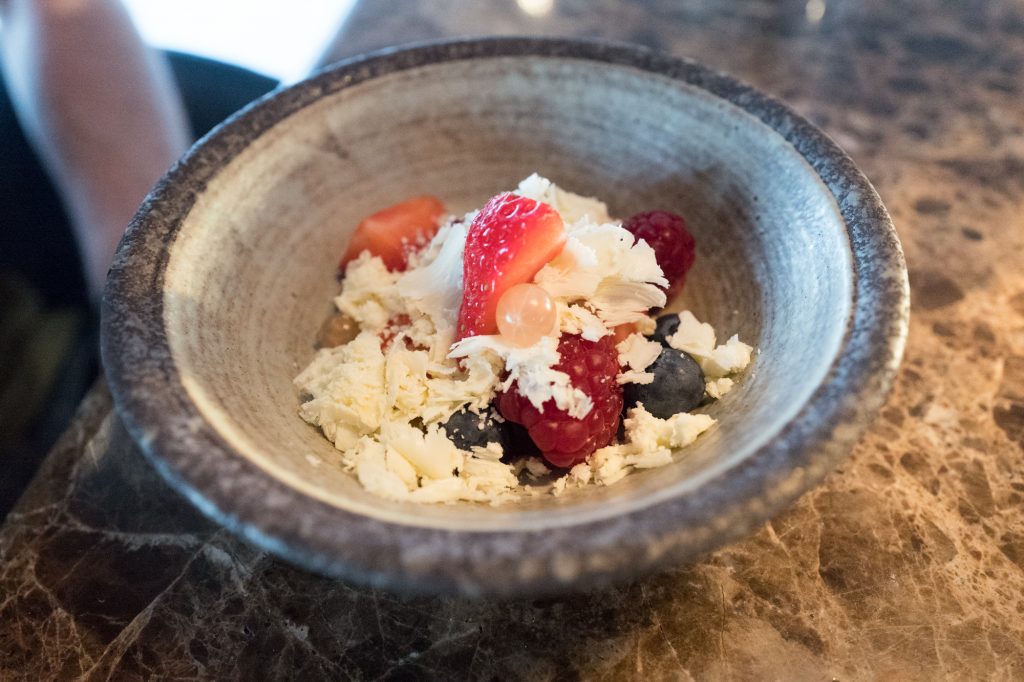 I opted for the white chocolate and fruit pudding it was nice but it didn't really excite me.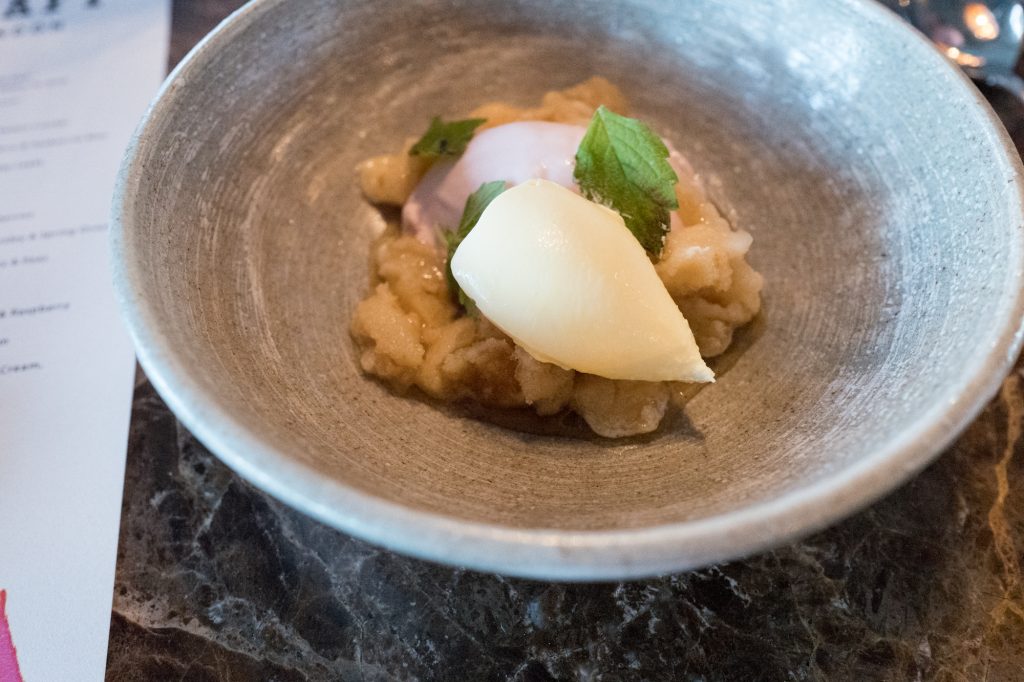 To conclude the food at Craft was good, the design and feel to the restaurant is nice, it is a welcome addition to the North Greenwich restaurant scene which is mostly chain high street restaurants. I would recommend a visit if you are able to book the set menu. The waitress did manage to spill a gin cocktail down my trousers which didn't help but the manager gave us our bottle of wine for free to make up for it so I'm not going to hold it against them.