If you are looking for hightop trainers that pop then you have come to the right place! This is the review of a pair of Giuseppe Zanotti in blue & gold hightop trainers. Giuseppe Zanotti is a well established Italian shoe maker that has really exploded over the last 5 years. Demand for shoes is now very high particularly with the 18-30 male. I recently picked up a pair in blue velvet and leather with outrageous gold buckles 🙂 Lets get into the details: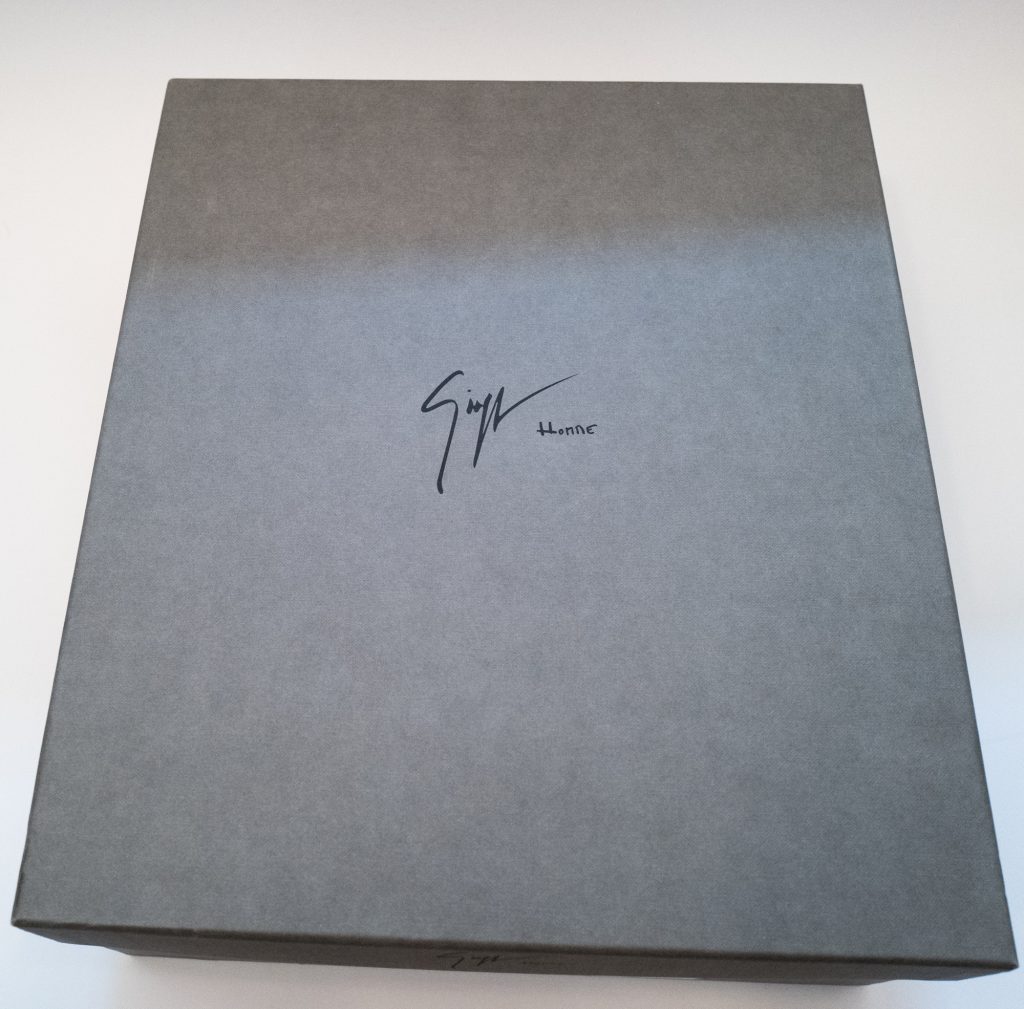 They come in a large grey discreetly designed almost simple box, with the logo printed in black in the centre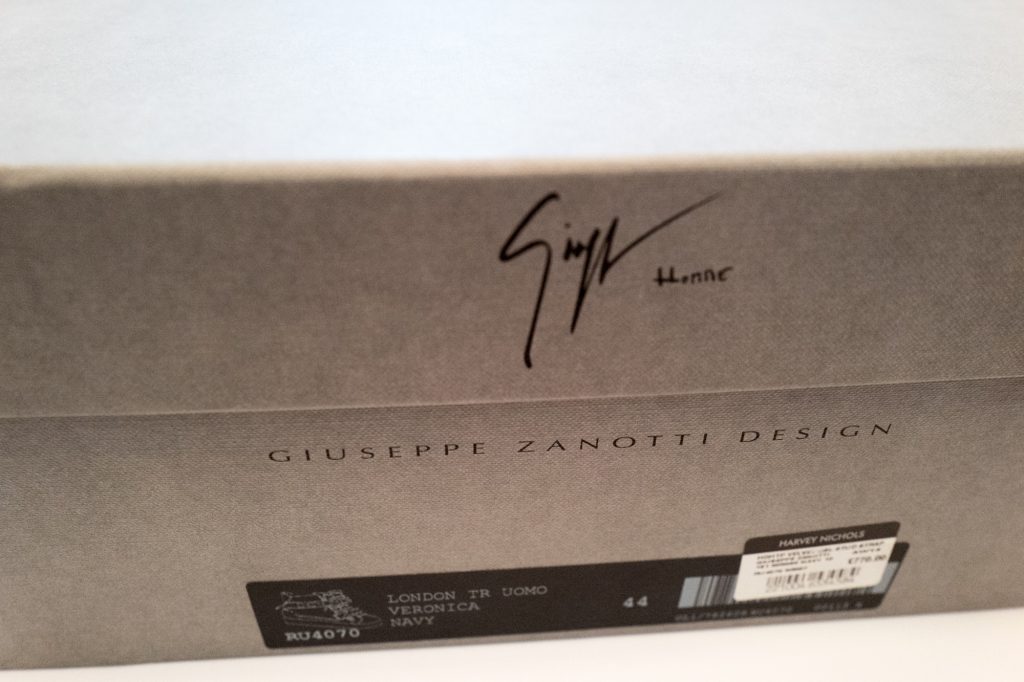 On the side of the box you find two logos, one on the lid and another on the lower section of the box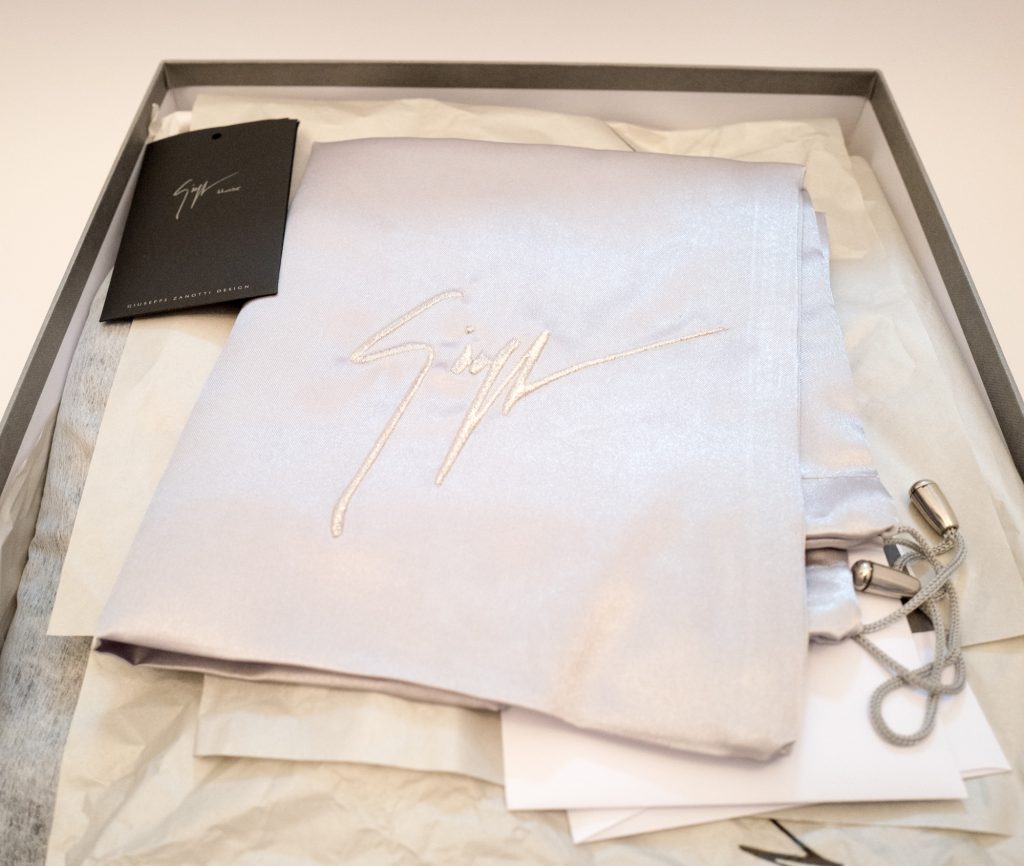 Inside you will find lots of paperwork, silk styled shoe bags and even a authenticity certificate which is something I haven't seen in a while, but due to how popular and expensive these shoes are I think it is essential, they have a retail price of £770 in London!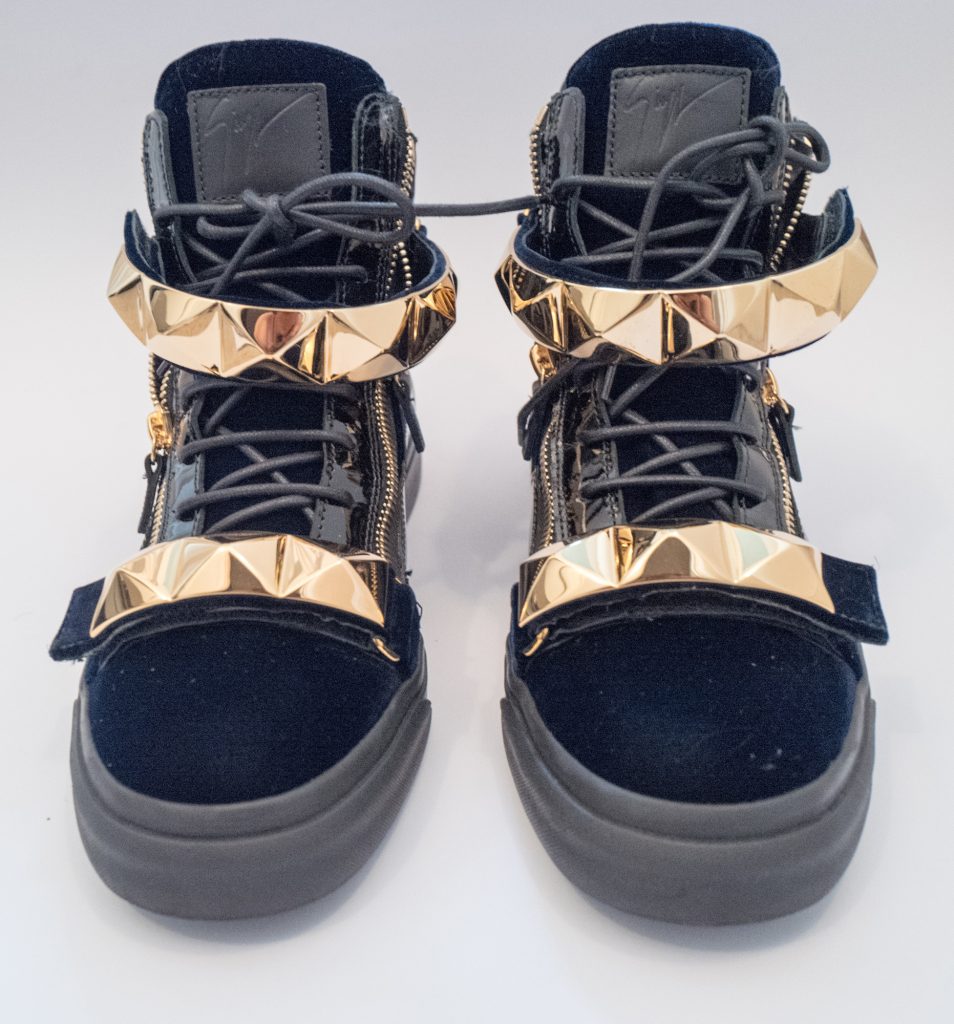 The first thing you can not help but notice on these are the two gold buckles, they are very cool but rather large, I have found that I sometimes do end up clicking my feet together because of the buckle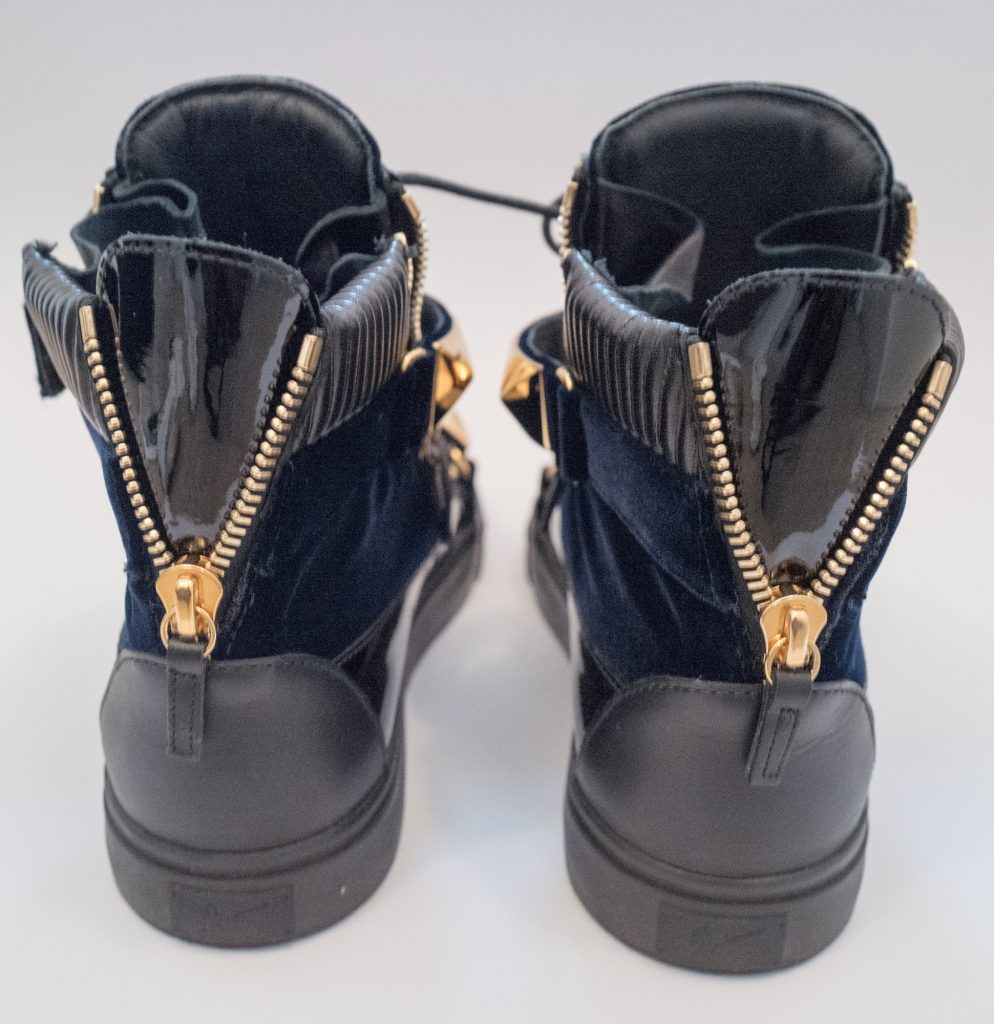 The back of the shoe has these rather striking open zips and is a mixture of leather and velvet with a discreet logo on the bottom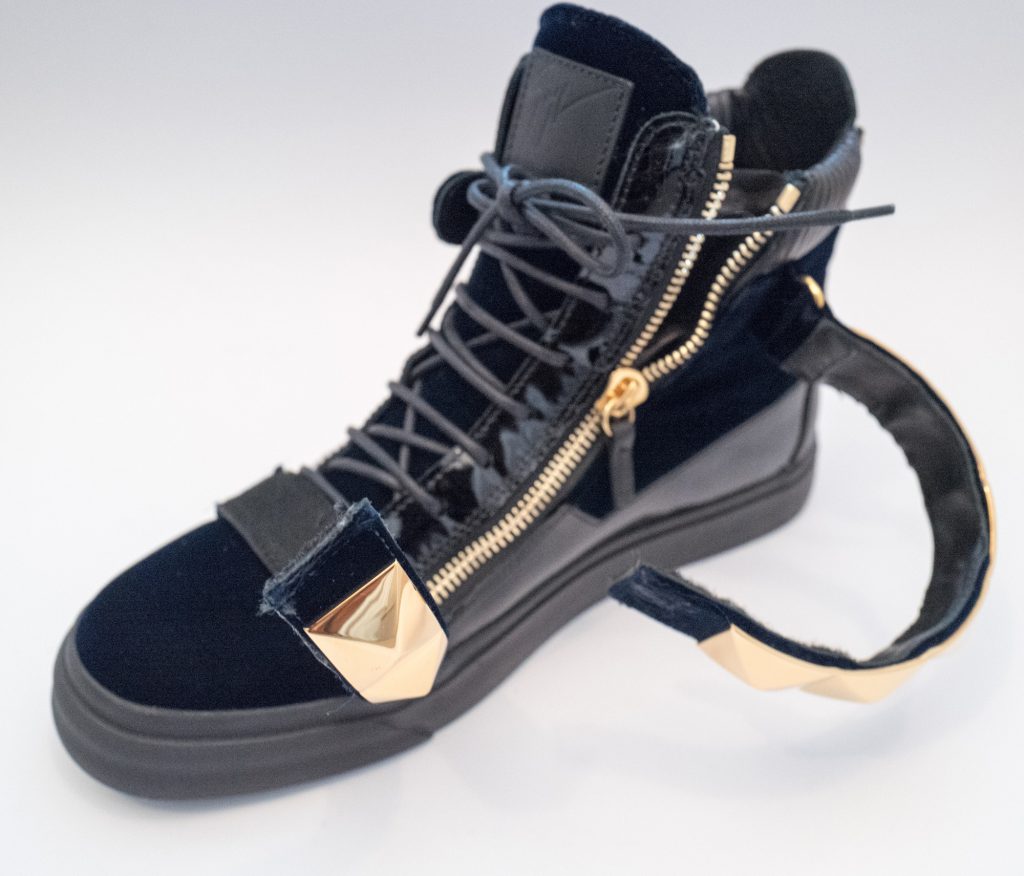 When the buckle is open which is only recommended when removing the shoes you get a feel of scale of how big the buckle actually is. The tongue has a discreet leather logo and there is a wonderful mix of materials here, matt leather, shiny leather, velvet, gold metal hardware etc.. The zips are very handy for removing the shoes and making sure they are tight when walking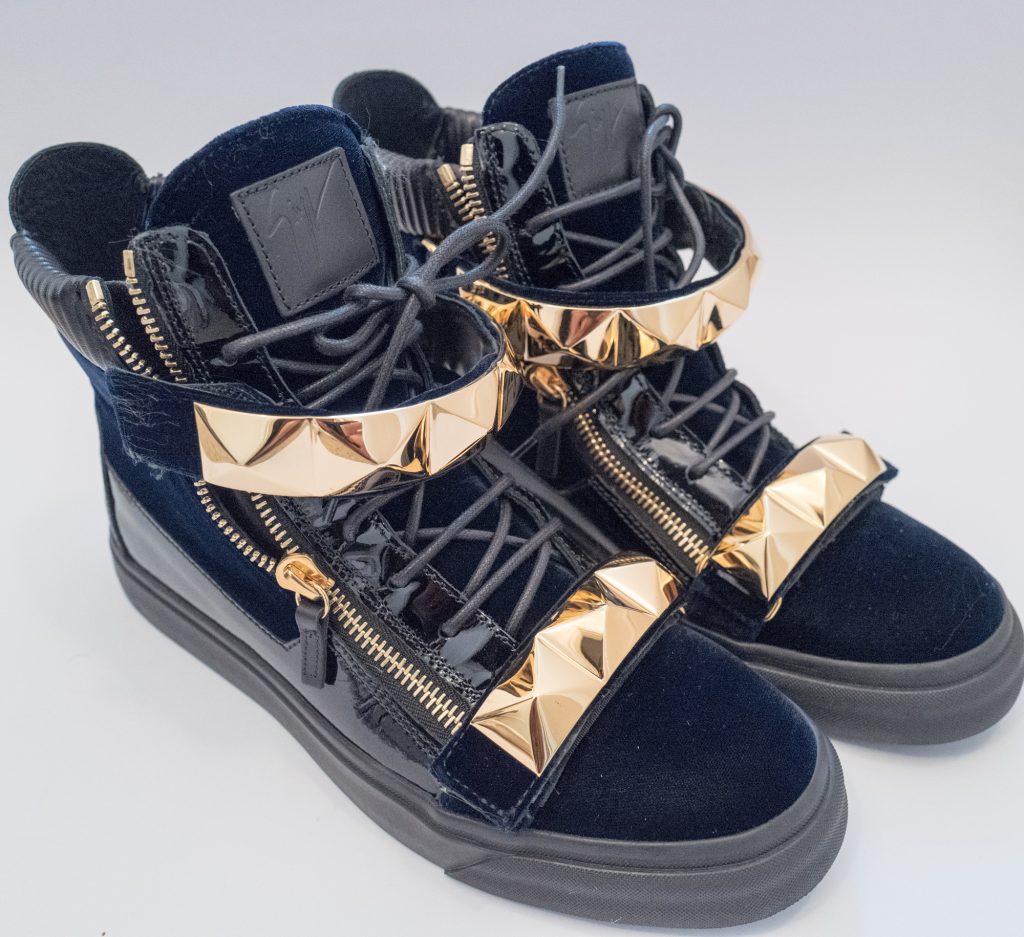 To conclude this review these are a iconic pair of trainers, when you wear them anyone with any fashion knowledge will know you are in a pair of Giuseppe Zanotti, if you can pull them off I would highly recommend a pair. They are well crafted, there is a excellent use of high quality material and with proper care they should last a very long time.