Tredwells is restaurant owned by Michelin starred chief Marcus Wareing based in the Covent Garden area of London. Described as 'british fare, with international influences, served in a choice of portion sizes in Grand Cafe digs'. I visited for a Saturday night dinner with friends. Now lets take a closer look: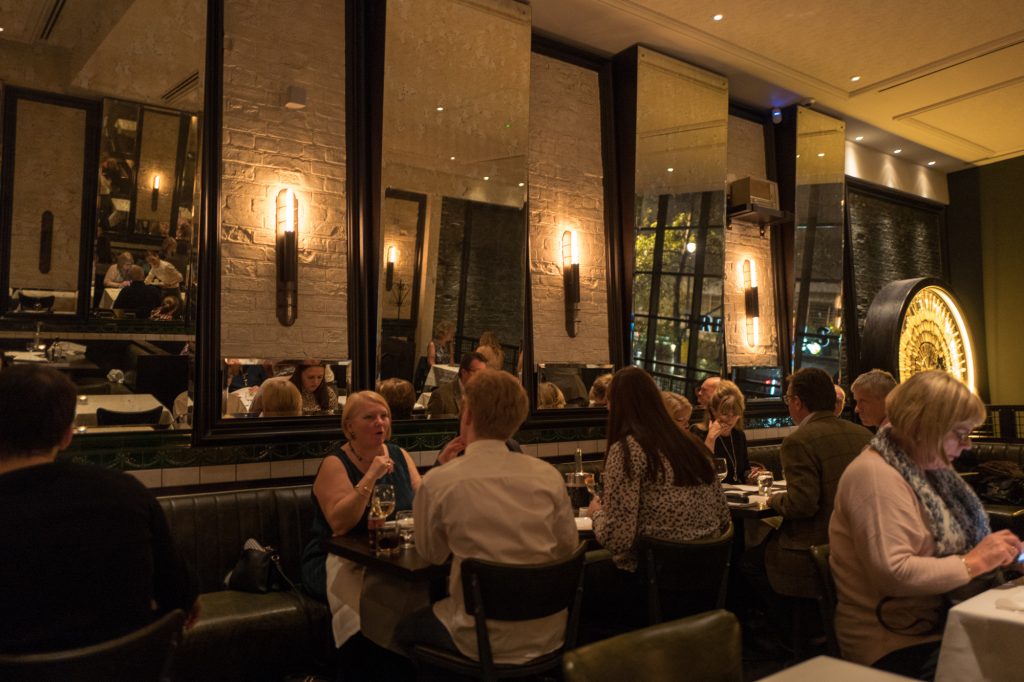 The room was dark with retro lighting, exposed painted brick and large mirrors, the restaurant is on two floors and our table was upstairs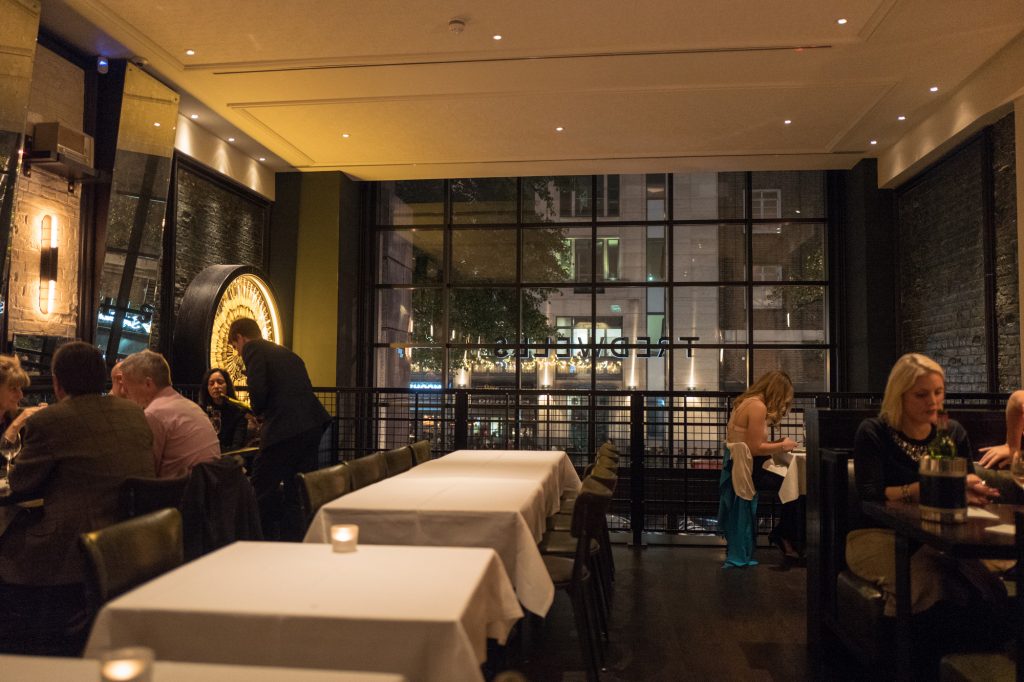 At the front of the restaurant was a large double height window giving a New York loft type feel to the place, the upper floor was a mezzanine level with a very interesting clock on the left wall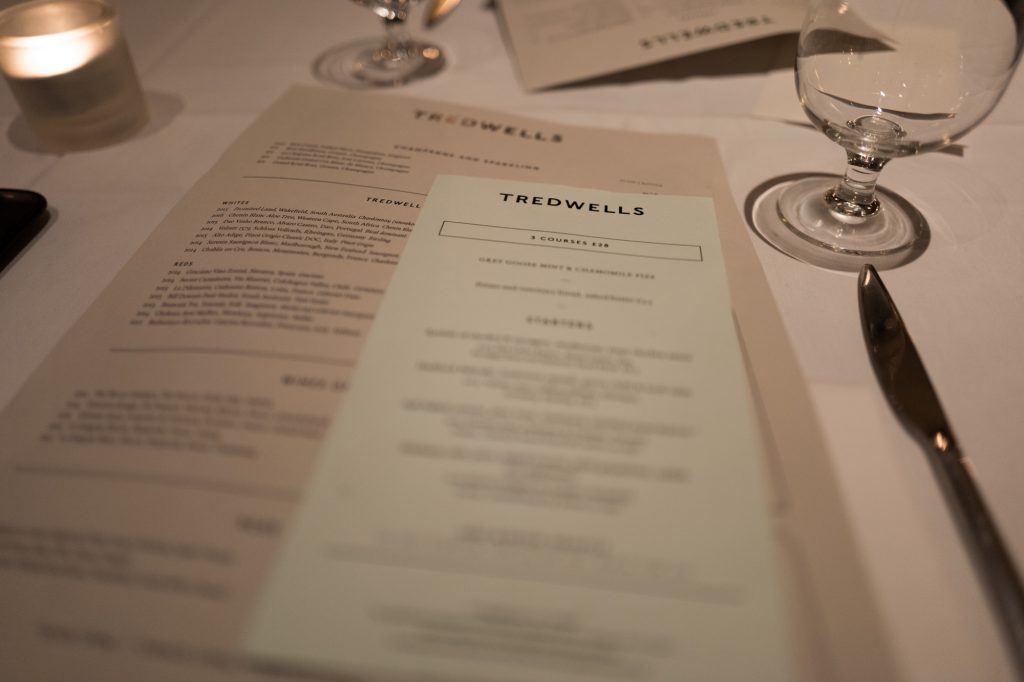 There was a choice of the regular menu or a pre-theatre set menu, we decided to do the set menu then head elsewhere for a after dinner drink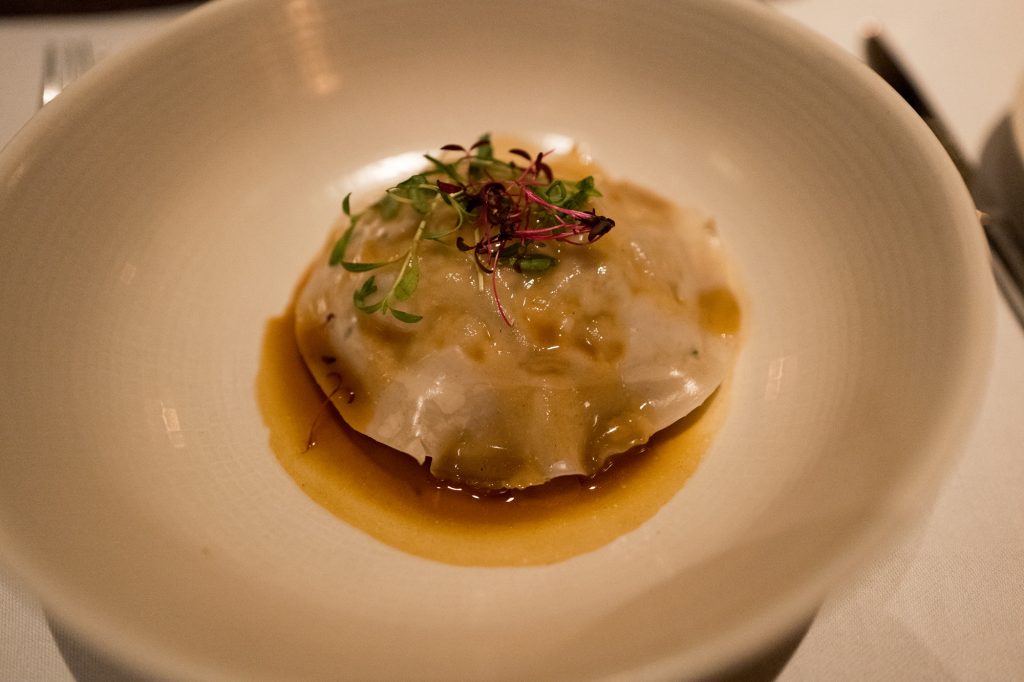 I opted for a ravioli to start, which looked excellent and tasted great, it was cooked perfectly not to soft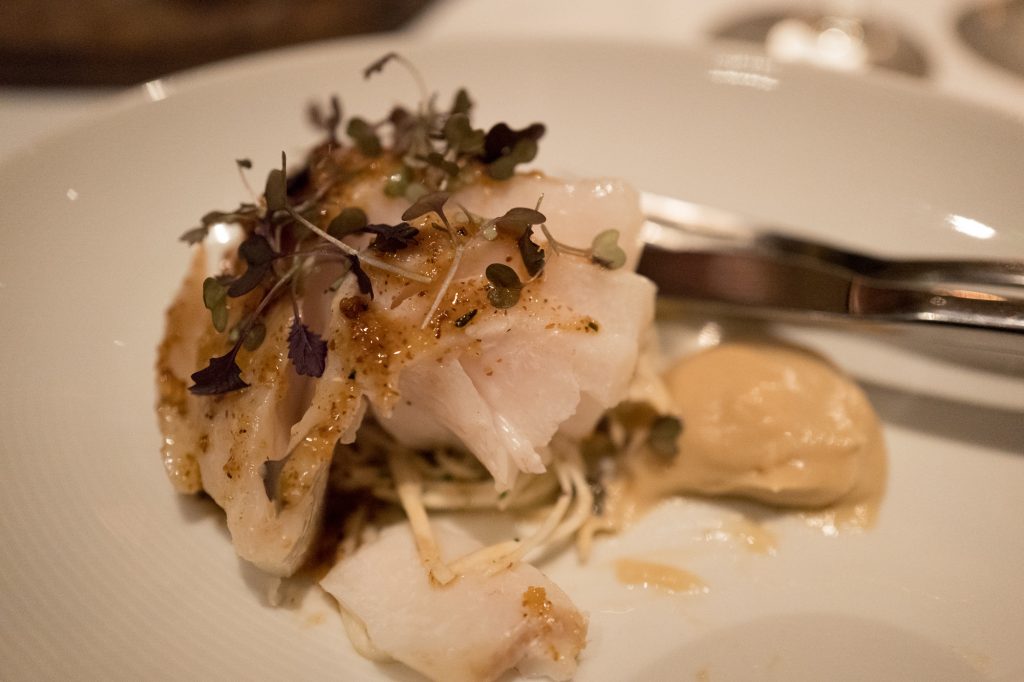 For my main I went for the fish, this was another well presented dish, I do have to admit I had started eating it before taking this picture 😉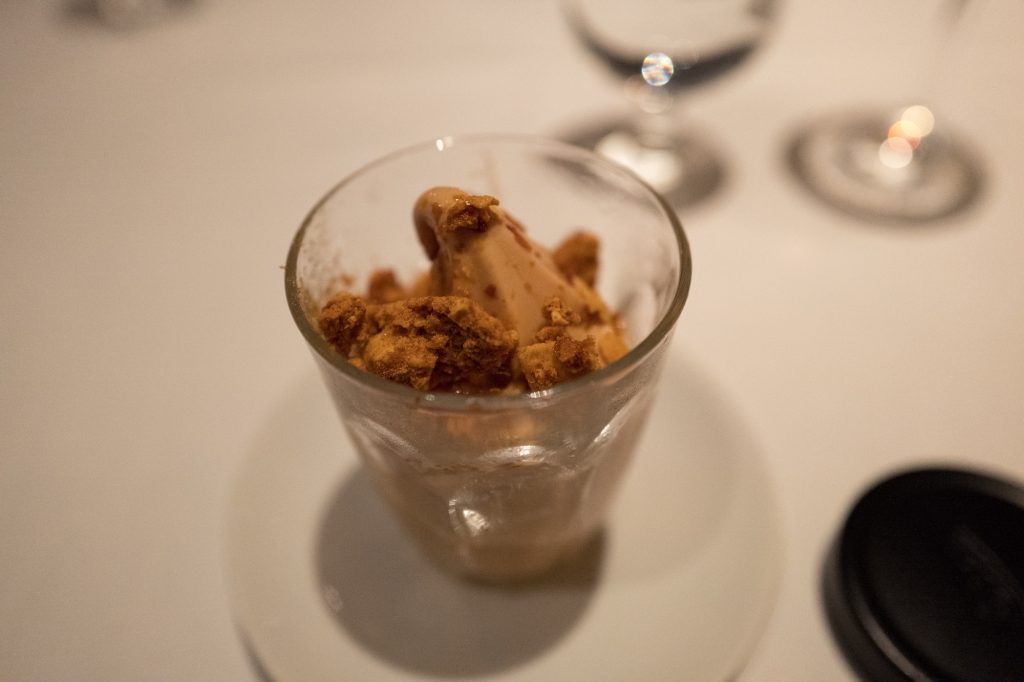 For desert I went for a Carmel crunchy with ice cream in a glass, it looked great in the glass and tasted good too.
To conclude if you are looking for a introduction to Marcus Wareing's cooking then Tredwells is a great place to start. The food and wine were excellent and the prethreatre menu is highly recommend as a way of eating out without spending too much. Of course Marcus at the Berkley hotel is his main restaurant with two Michelin stars(highly recommended) but not everyone has the budget for such a meal.