I have been visiting Harry Gordon's bar in Selfridges London for a number of years and I thought it would be great to do a quick review, as always lets get into the details: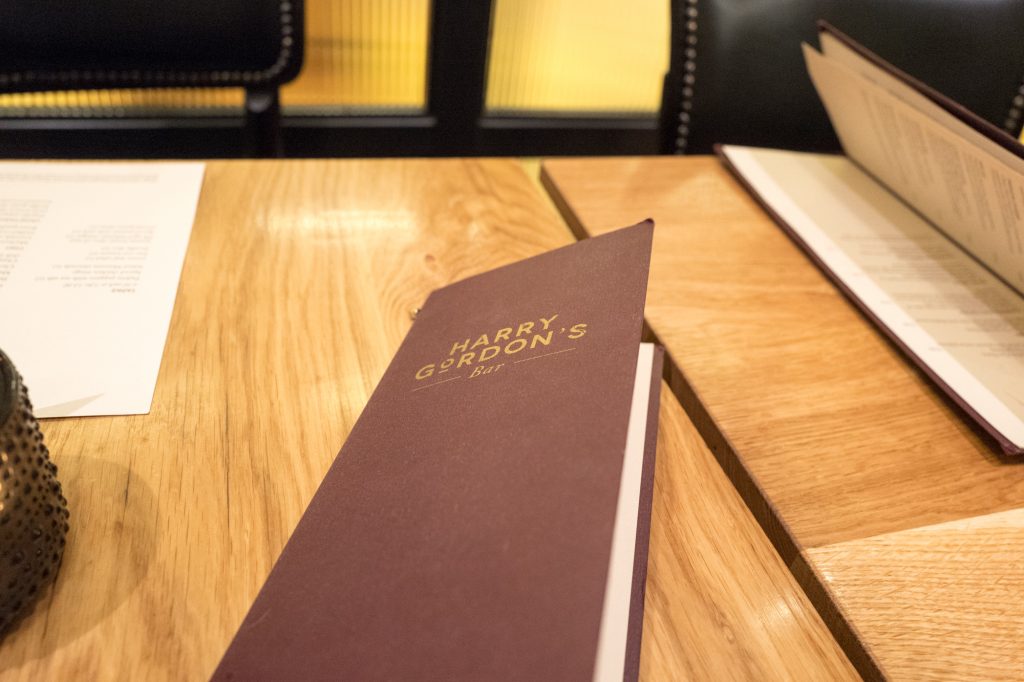 The bar is in the basement of Selfridges London by the wine section, once seated at the light wood tables you are presented with purple and gold drinks menu 🙂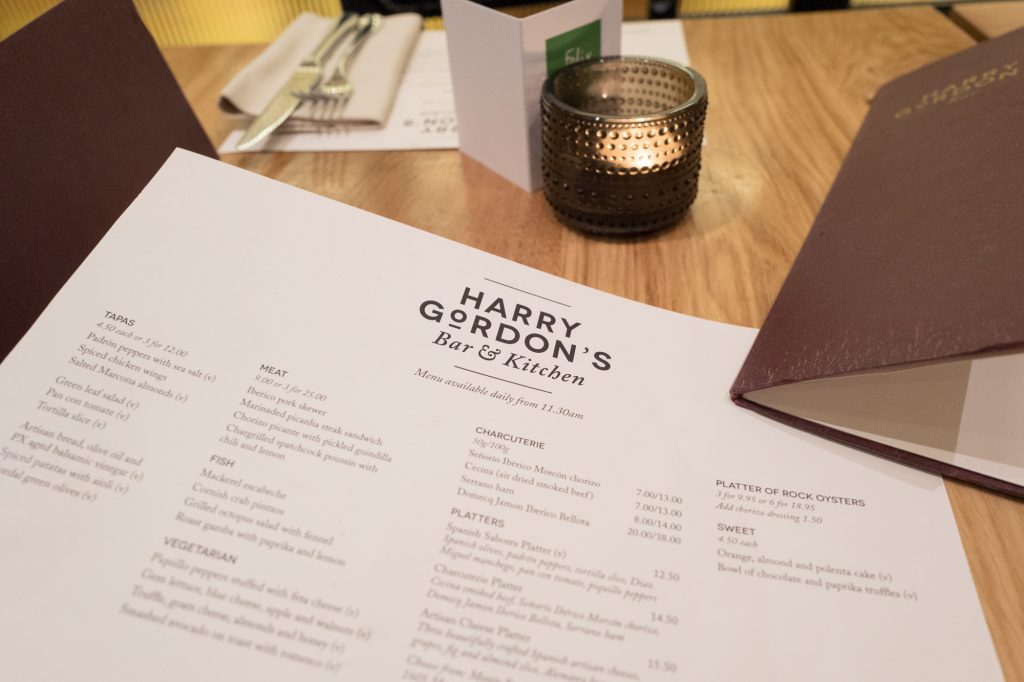 They also do a selection of food, tapas, cheeses, platters etc..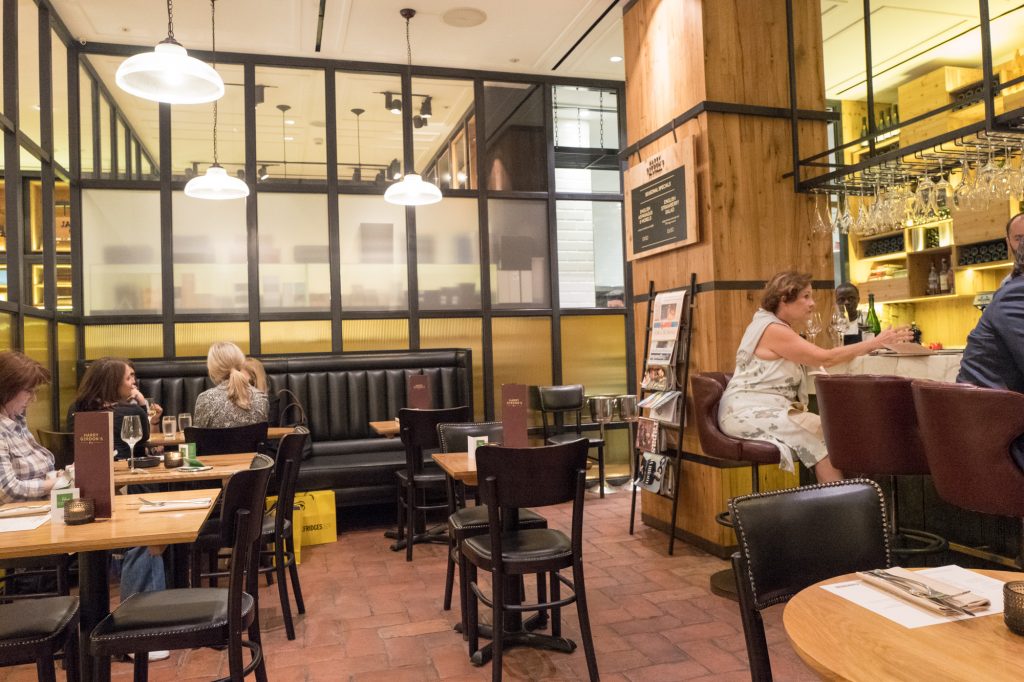 The bar has wood tables, leather seats and is enclosed in frosted glass, it has a cosy atmosphere hidden away from the Selfridges store.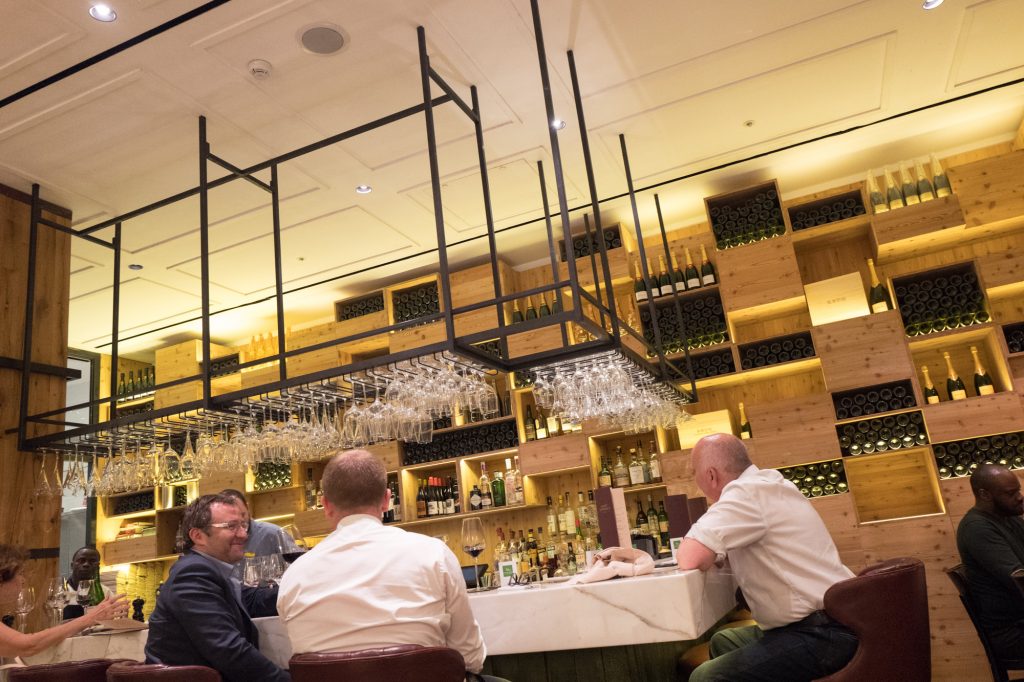 The bar area is very cool, they have lots of wood at the back stacked with bottles and a marble bar surface.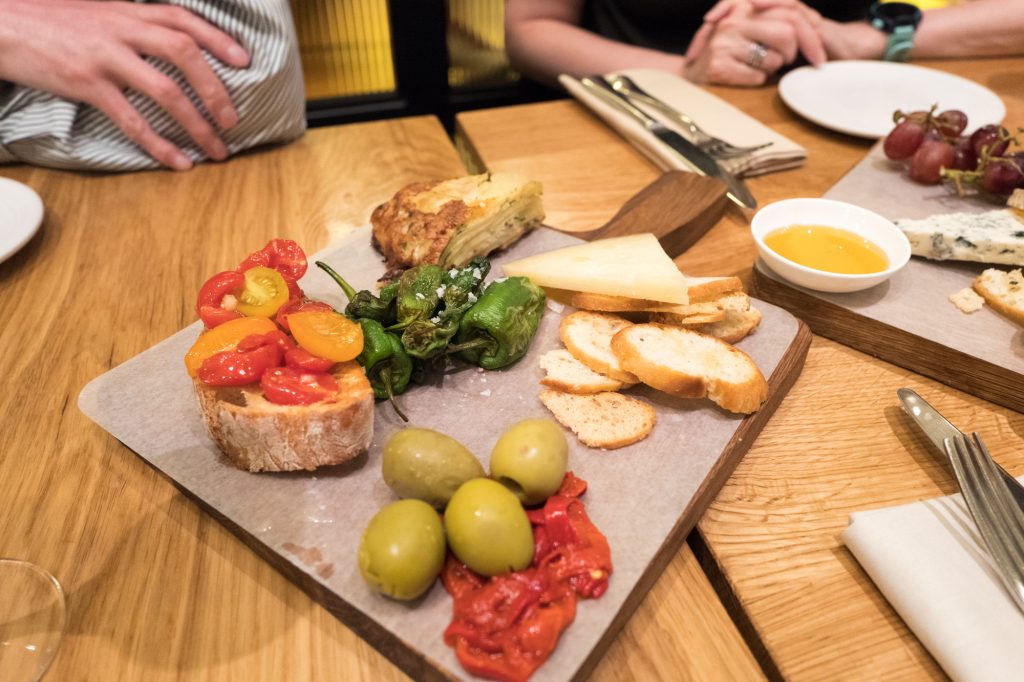 We ordered the vegetarian selection, including olives, peppers and tomatoes.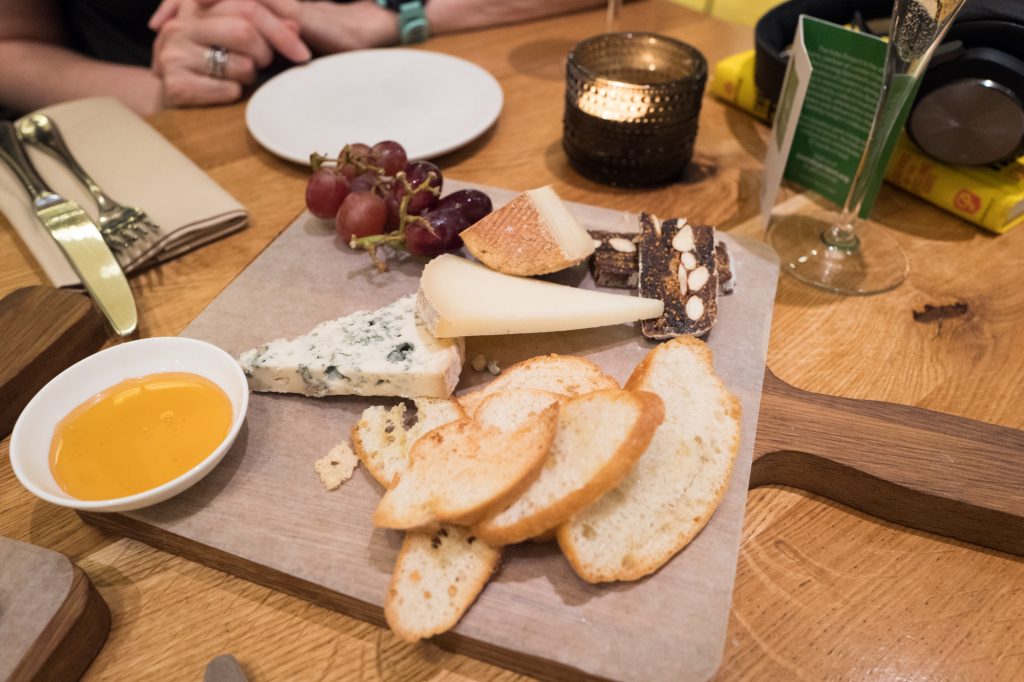 We also ordered the cheese selection, we choose three cheeses, it comes with honey, figs, grapes and bread.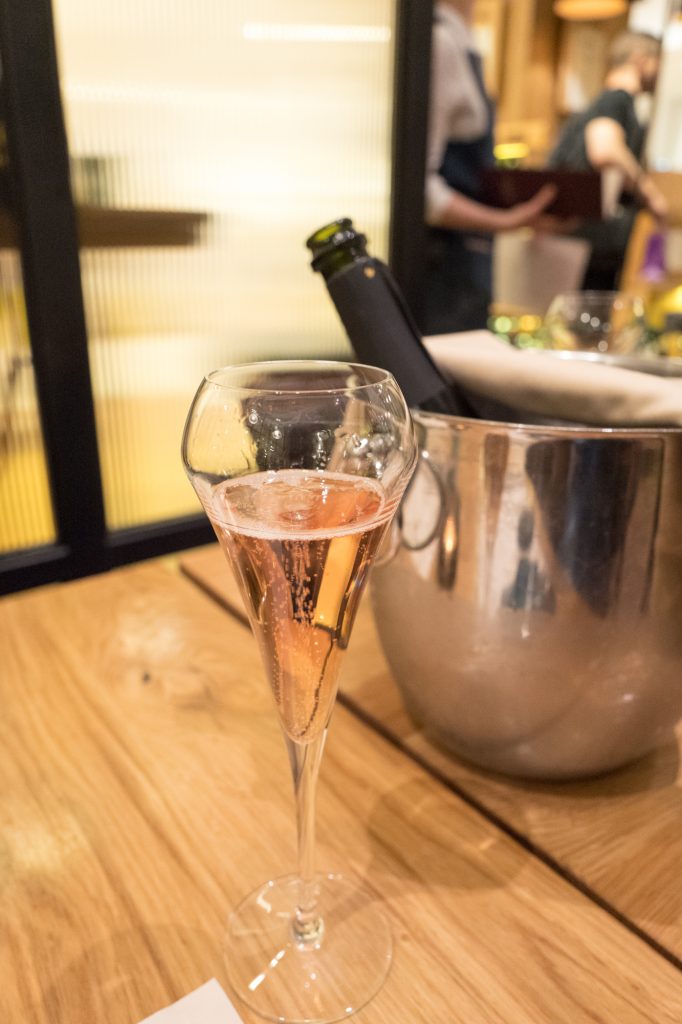 In terms of the drinks they have cocktails, wine and champagne, it is actually possible to pick a bottle from the Selfridges wine shop and they will charge you £15 corkage to drink it at the bar, the drinks are quite good value compared to other London bars.
To Conclude if you are ever in Selfridges and would like some champagne and some snacks this is a great place to go, the service is good, the food is good and the champagne is well priced.