Mango tree is a Thai restaurant in London that I have been visiting for 14 years, you know a place is good if you have been going there since 2003! As always lets get into the details: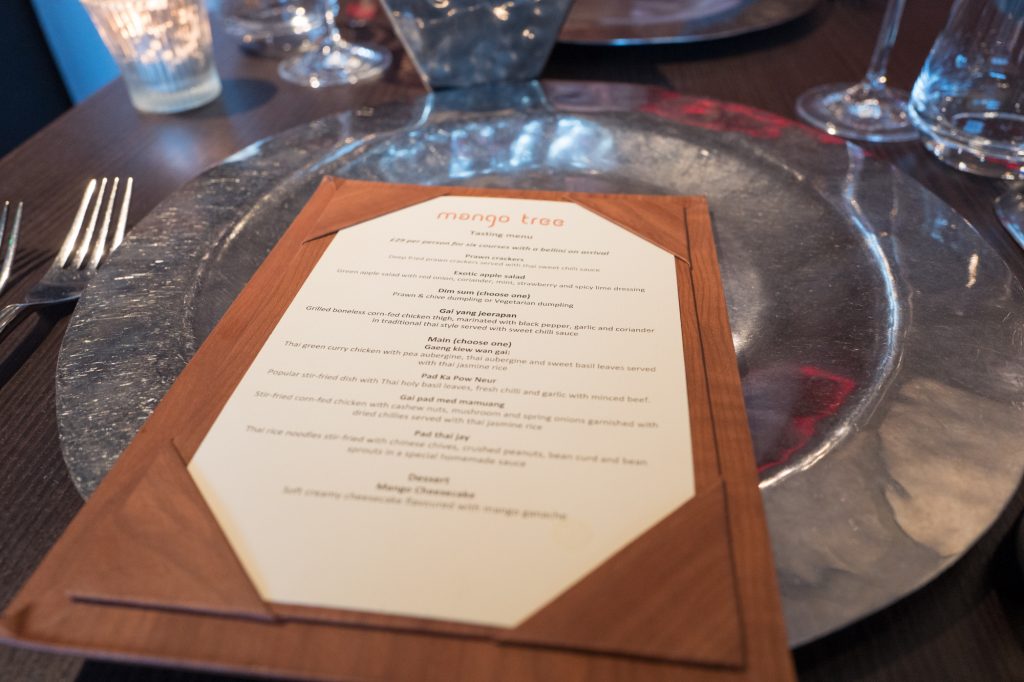 We are having the 5 course tasting menu, the first time I have tried this would you believe, I usually have pad Thai with chicken and prawns 🙂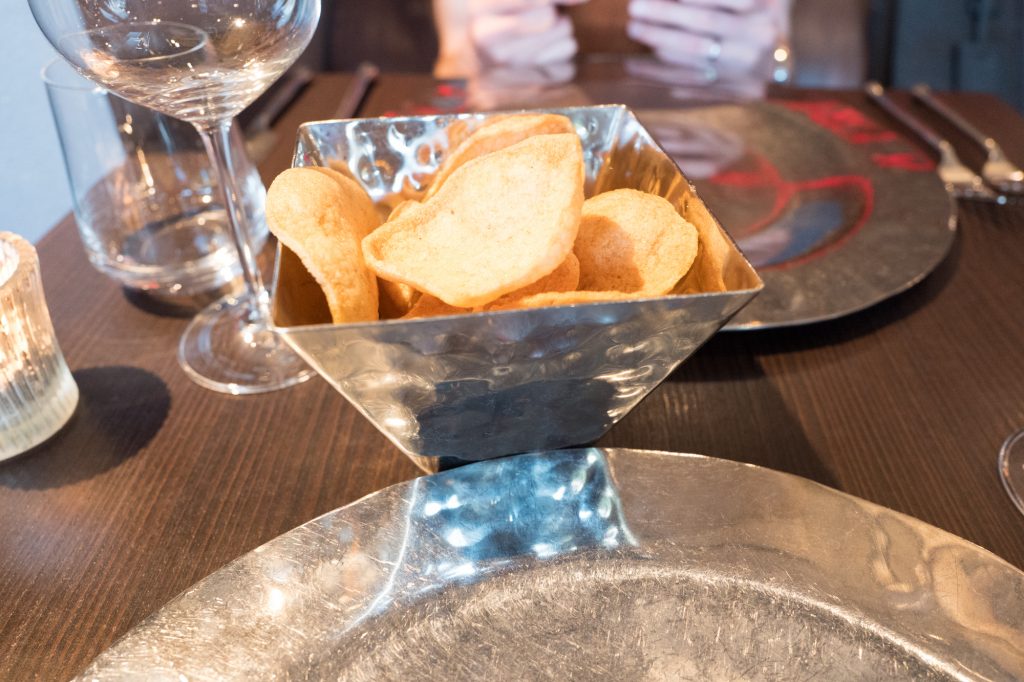 We start with some prawn crackers these are always excellent, full of flavour and very crunchy.
The set menu includes this strawberry cocktail which was a refreshing start to the meal.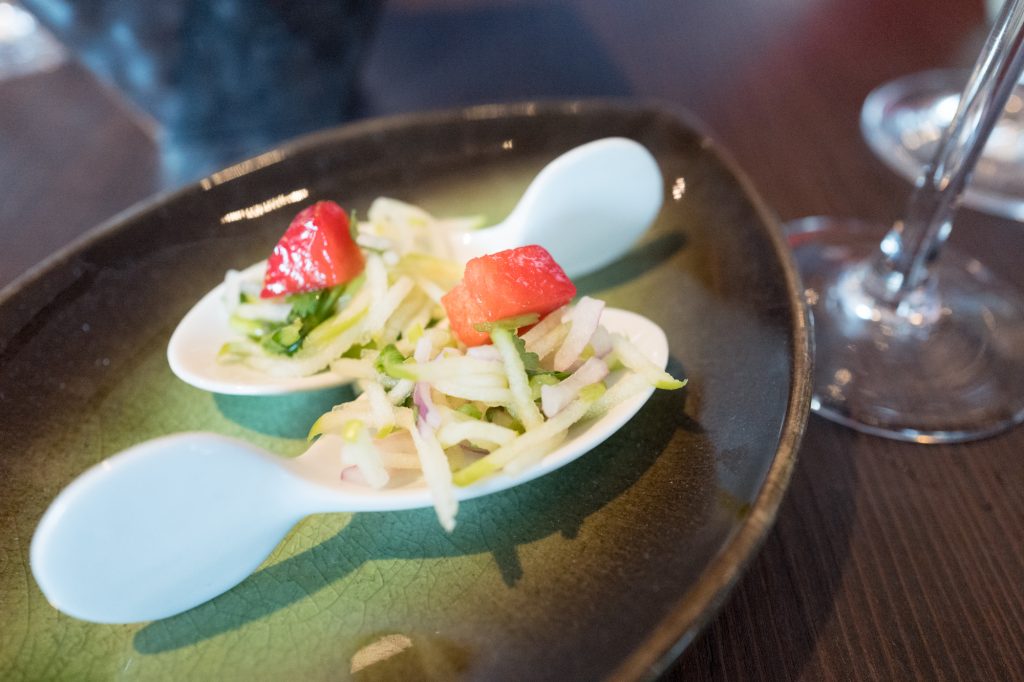 A salad amuse-bouche to start the evening, its simple but effective.
We share two portions of dumplings, vegetable shown above.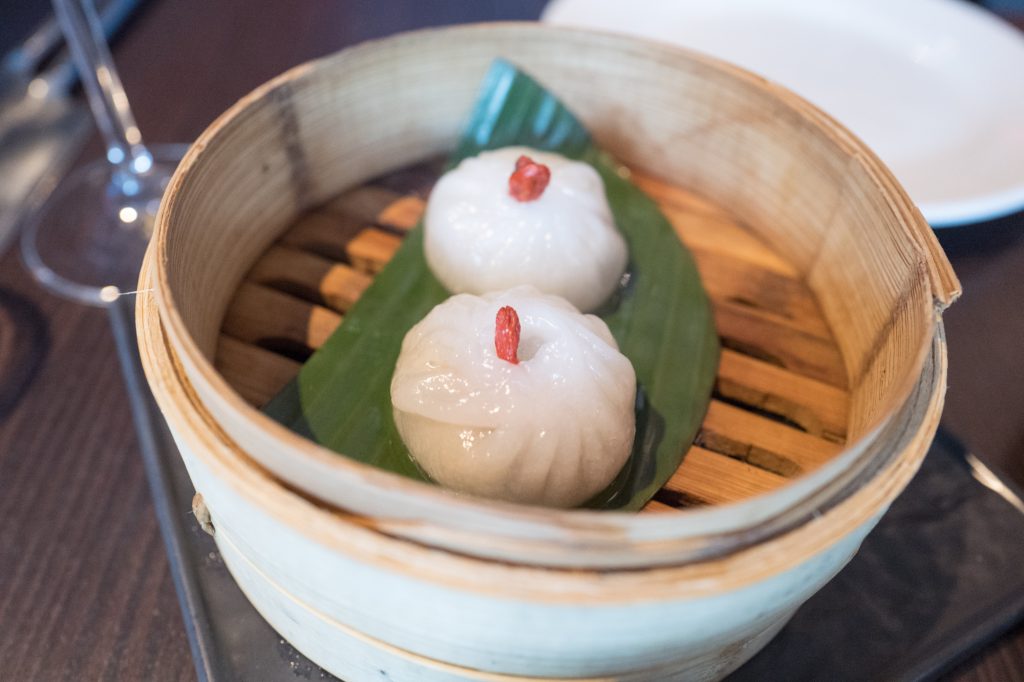 The second set was prawn, they were both cooked perfectly and ready to eat.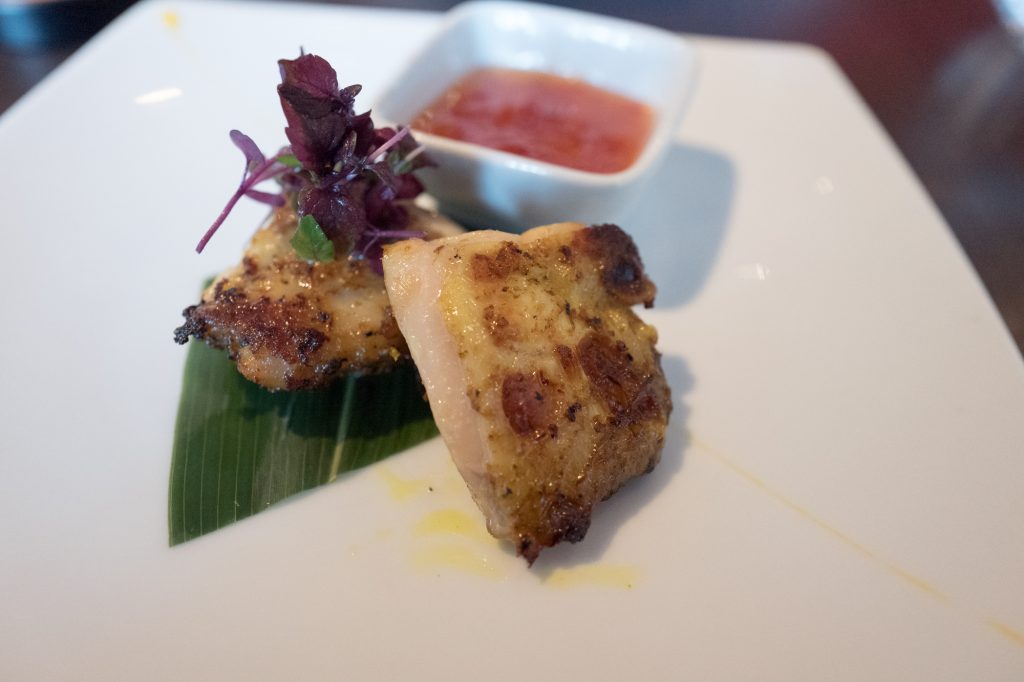 The next course is a spiced chicken dish, it came with a nice pepper sauce.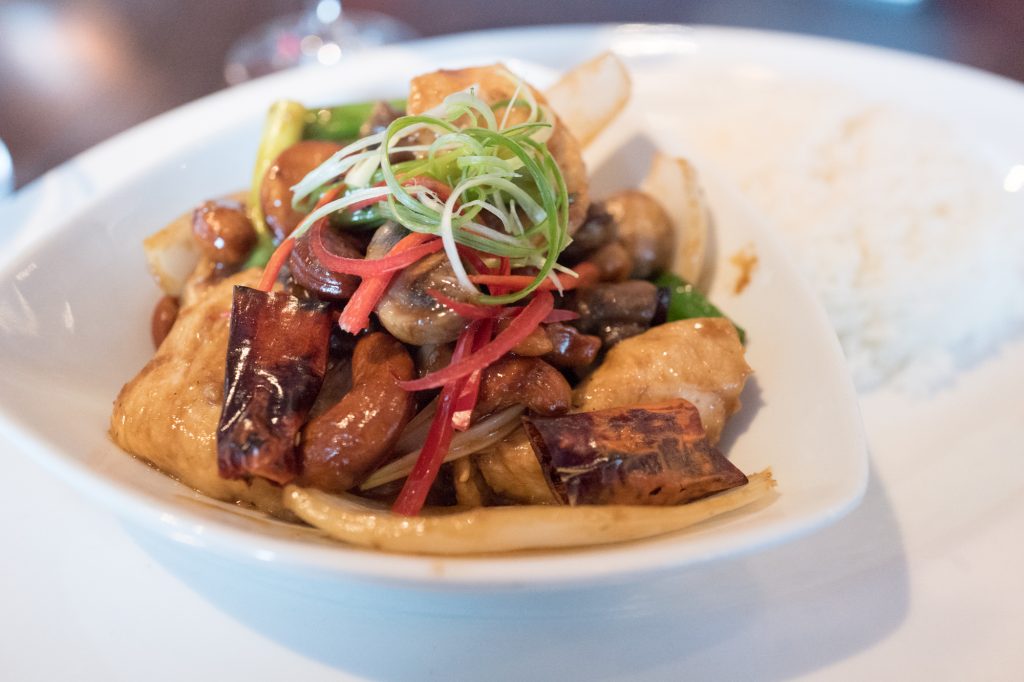 The main course was a chicken stir-fry with mushrooms, peppers and nuts with rice. This was full of flavour and very tasty.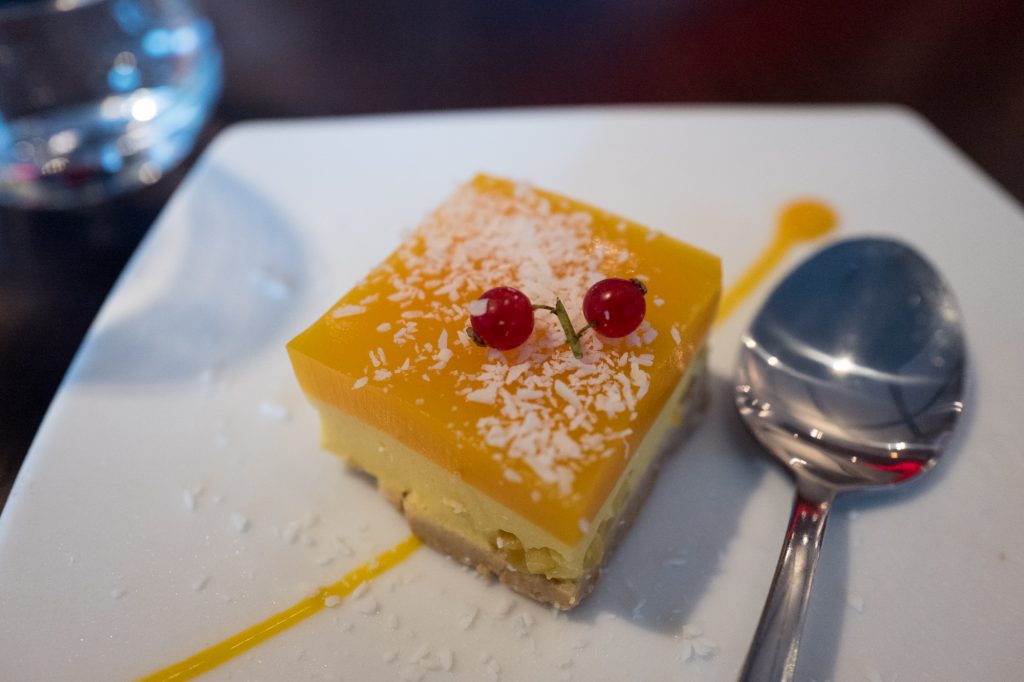 To finish we have a citrus cheese cake, another good course. To conclude even though Mango Tree doesn't have a Michelin star it remains a excellent place to eat Thai food and it is as popular as ever, I didn't photograph the dining room but it is a very long rectangle shape that can seat many diners, I have been there where it was so full you couldn't actually talk to the people across the table from you! Highly recommend.