Hotel Chocolat – Boo! Halloween caramel chocolate, the perfect treat for Halloween or anytime of year. The packaging aas shown above kind of looks like a haunted house or something similar, I like the design.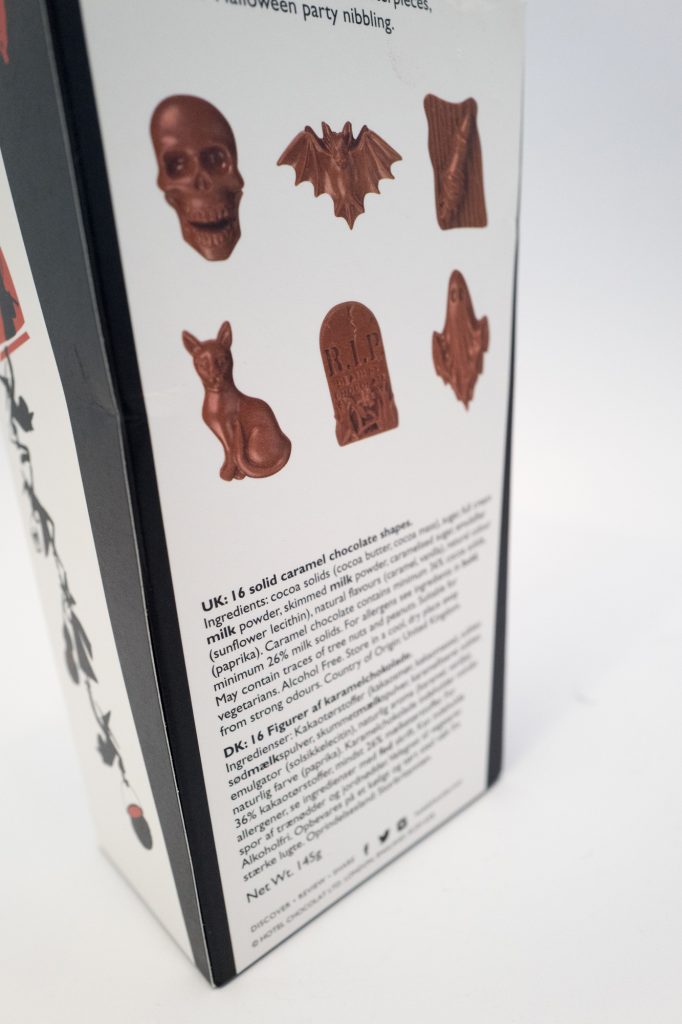 Looking at the back of the box you will find their are six different designs of 16 solid caramel chocolates weighing 145g. The designs include a cat, gravestone, skull head, bat, ghost and witch stick.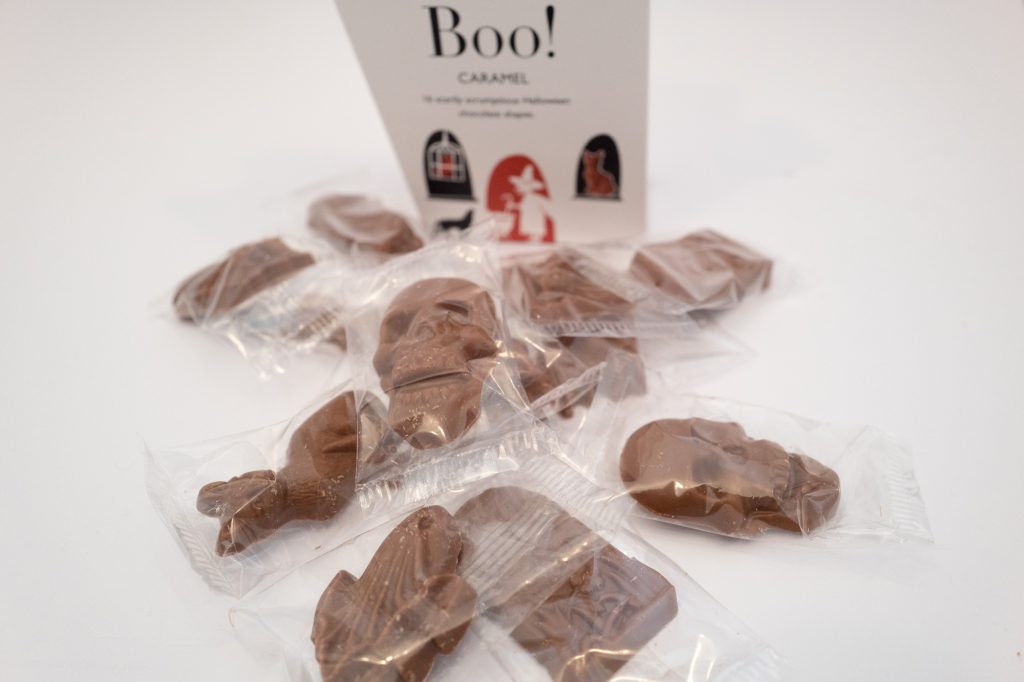 Each chocolates comes wrapped separately so they are ideal for trick or treat gifts or as little treats for yourself.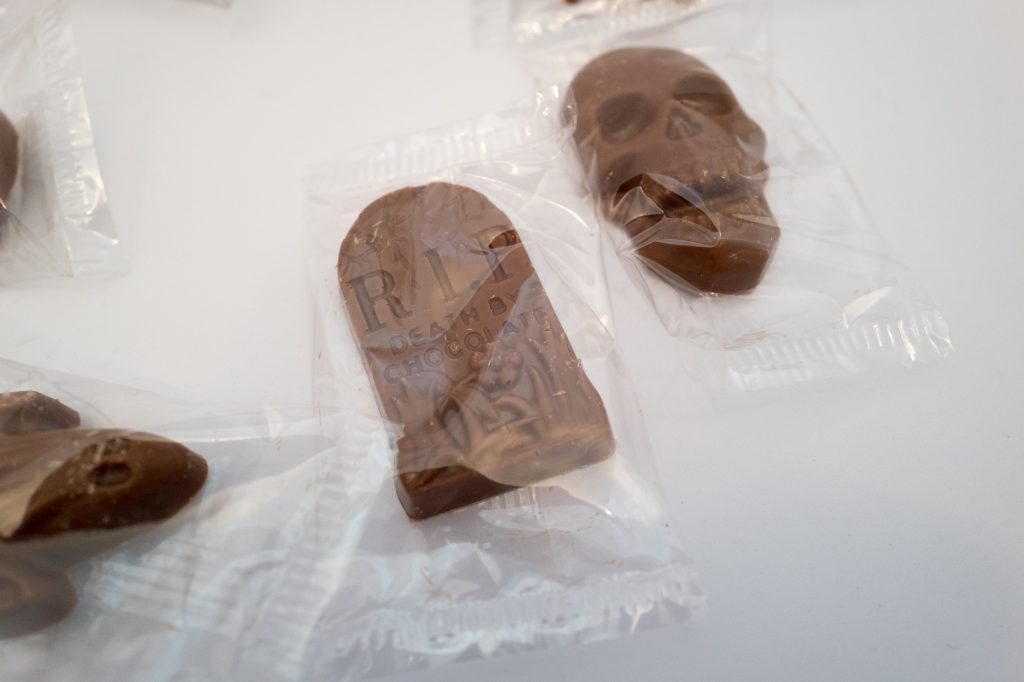 I do like the designs, they are fun, I especially like the gravestone and skull head.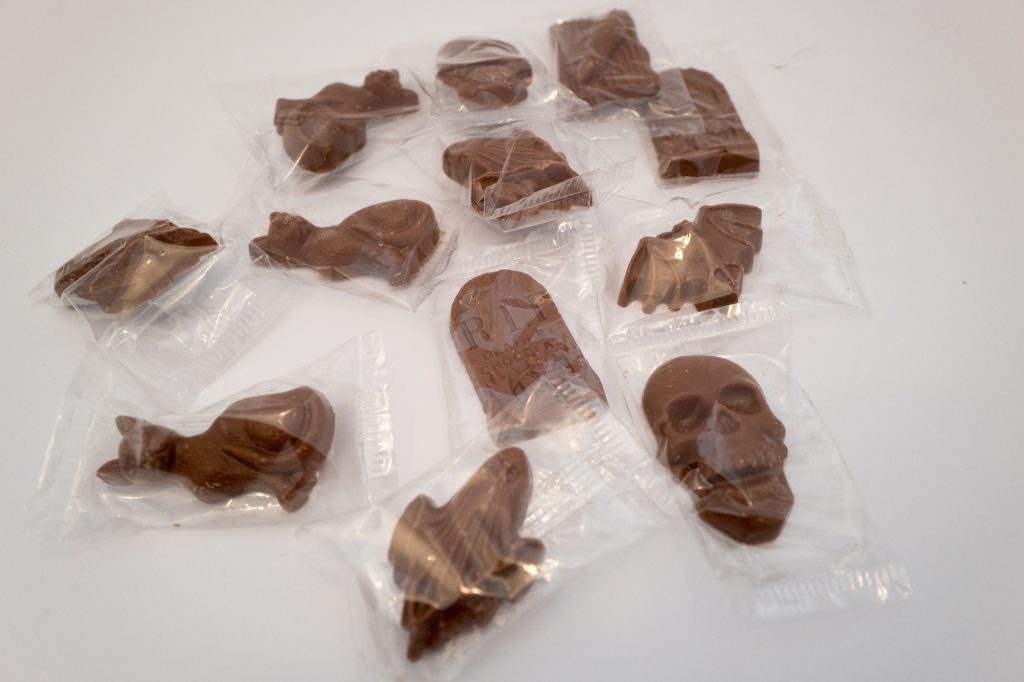 Now getting on to taste, these are milk chocolate and caramel, there is no caramel centre instead you taste the caramel throughout the chocolate. It just melts in your mouth. I would recommend these as a Halloween treat to anyway looking for some fun chocolate that is a cut above your standard candy and sweets, an ideal gift for halloween.