I ws very excited to be attending the London Gaming Market at the Royal National Hotel at Russell Square, the latest event took place at on November 6th 2016. I arrived at 11.15am, it was already really busy! There was a queue outside and when I got inside I was surprised by the number of people already there. It seemed like it opened at 10am and not 11am as was advertised online 🙁 Anyway I paid £5 to get in, it's £2 after Noon, it finishes at 4pm.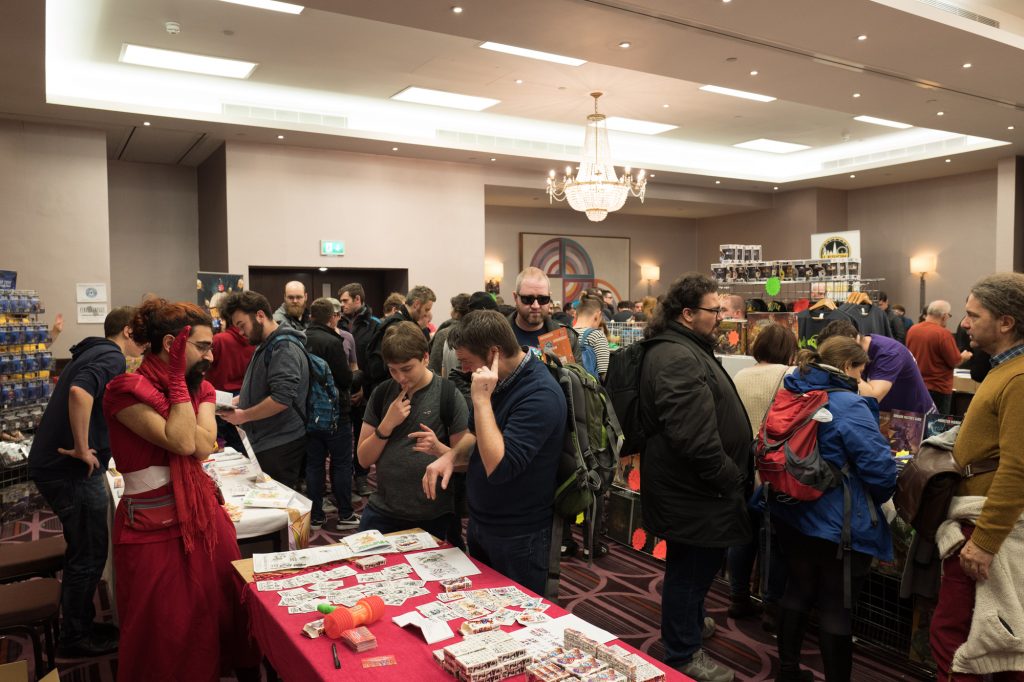 The space is split into two rooms, the first is a smaller room focused on boardgames, as shown in the picture above and below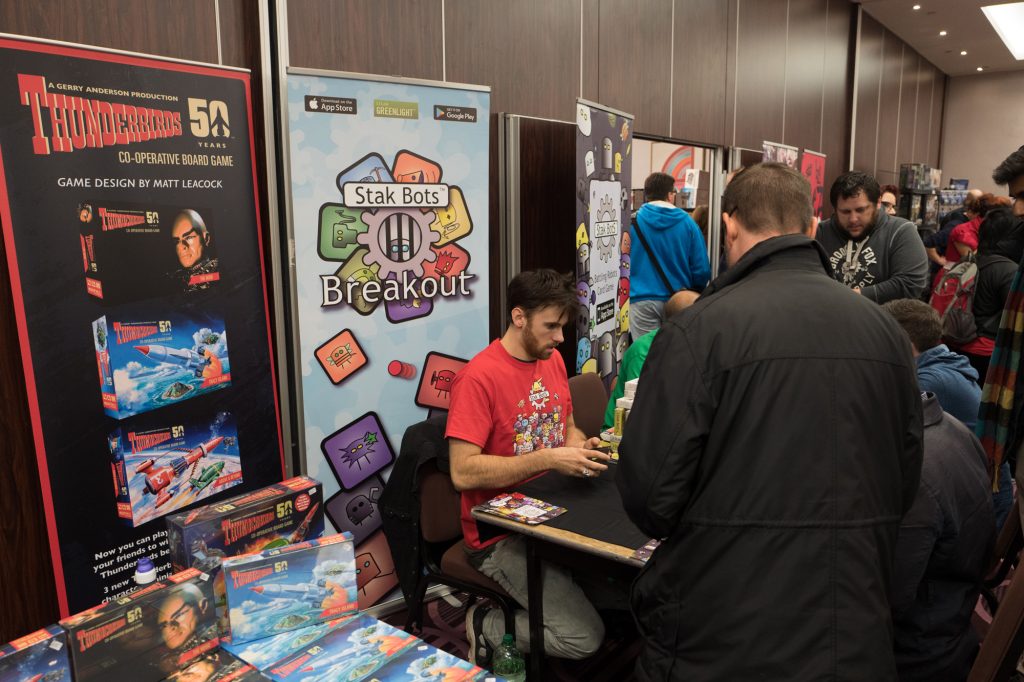 Stak Bots looked pretty cool, I think this guy should get in touch and show me how to play it!
The larger room as shown above was much bigger, there were stalls all along the edges and a central section of stalls also. These guys were mostly selling retro games but there were some other sellers selling prints and other gaming creative artworks etc..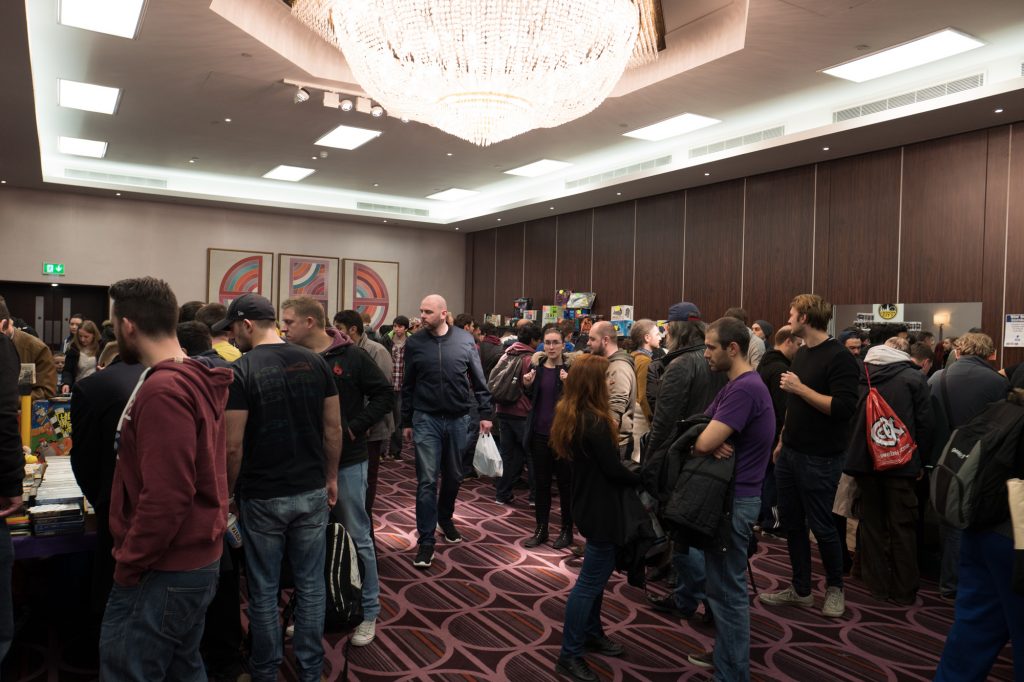 As time went on it did get very busy, the pictures I have shown don't really show how busy it was, it became quite hard to get at stalls with the games at around 12.30 which was peak time.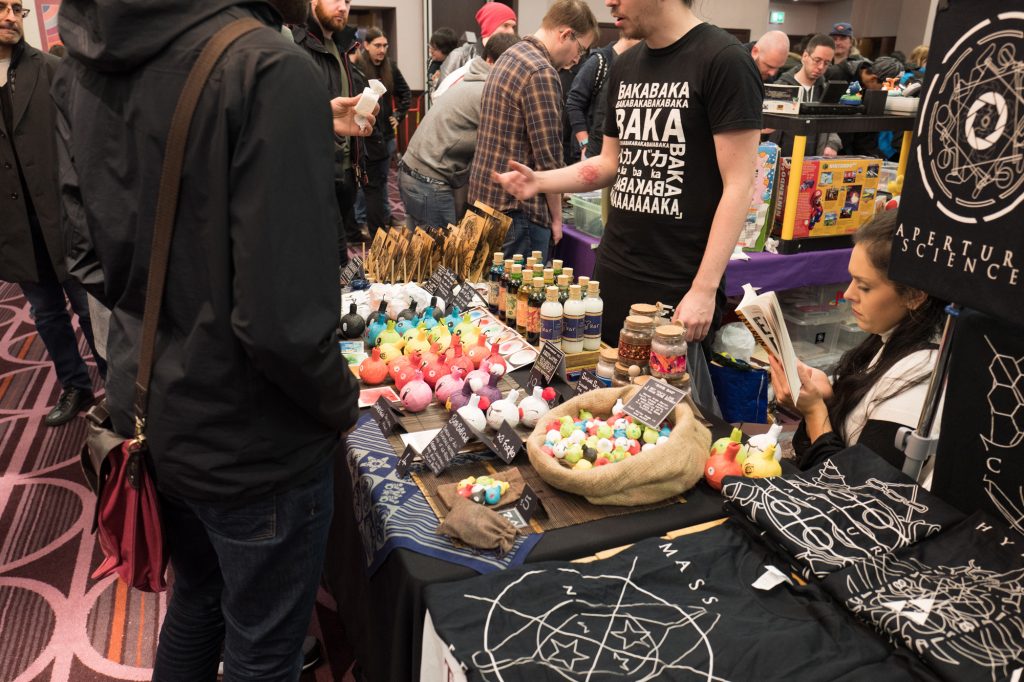 These guys had some great Nintendo themed soaps and other cool items
Broswing for the good stuff, lots of games to be had. There were lots of Playstation 1, Nintendo SNES, N64, Gamecube, Wii, Sega Master system, Megadrive, Dreamcast, it was all there. Lots of boxed and unboxed systems with varying prices I must say. I spotted a boxed NES for £100 then a few minutes later another for £70 so you did really have to look around to make sure you were getting a good deal when it came to the bigger ticket items. I did see someone buy a Nintendo Virtual boy unboxed for £100 which I thought was a lot but it was the only one there.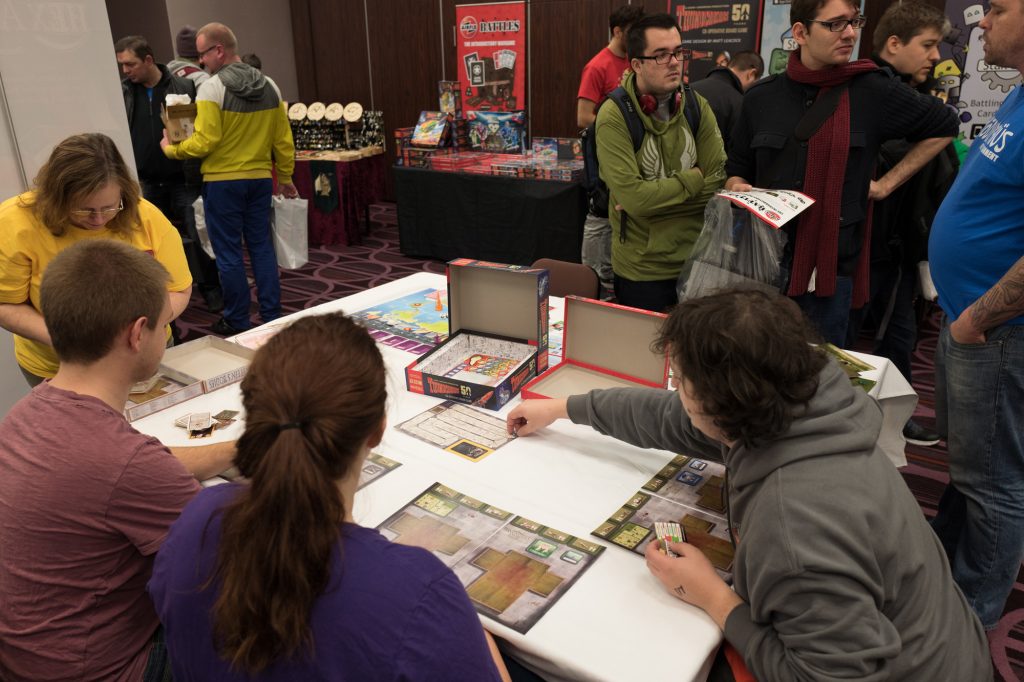 In the board game focused room you could actually try the games out which was pretty cool, but in the retro gaming section the main focus was selling.
I purchased a copy of Doom 64 boxed, from Mr Sega, the box wasn't in the best condition and I paid £25, I then had quite a few issues with the cartridge resetting itself, I did clean it and it improved but to be honest I wasn't that impressed.
Overall I had a fun afternoon, I returned after lunch and it was a lot easier to look around, however I did feel that this wasn't as fun as I was hoping. You felt like you wanted to buy but you were not sure about the prices etc.. to be honest as I finish off this article I think it might of just been me. If my Doom 64 had worked perfectly that might of helped. The next London Gaming Market is on March 19th 2017 I will be going along, lets hope I enjoy it more next time. I did see lots of items being purchased, I think I just wasn't in the mind set of shopping that day. Hopefully next time I will be 🙂