Nintendo NES(Nintendo Entertainment System) Classic! I ordered this directly from Nintendo the minute it was up for preorder, when they announced this thing I was so excited. Being a retro gaming collector and owning an original NES I have always been disappointed that the games don't look as good as they should even with a upscaling device on a HD TV. The only way to improve the image is to get your NES modded, this is something I wasn't comfortable doing. Anyway Nintendo announced this quite a few months ago, way before the recent reveal of the Nintendo Switch 🙂 so this NES classic has 30 built in games and it upscales them to pixel perfect HD resolution and uses a HDMI connection, all for £49. Now lets get into the packaging and details!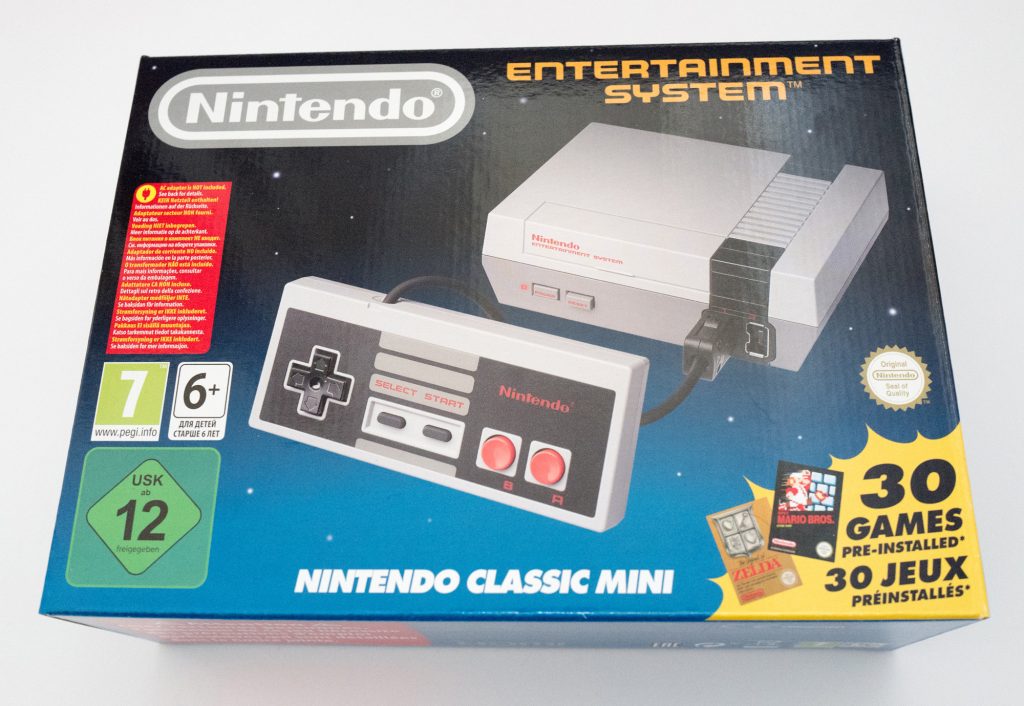 You get this really cute box, it is so small and cute, its great how its all packed into here 🙂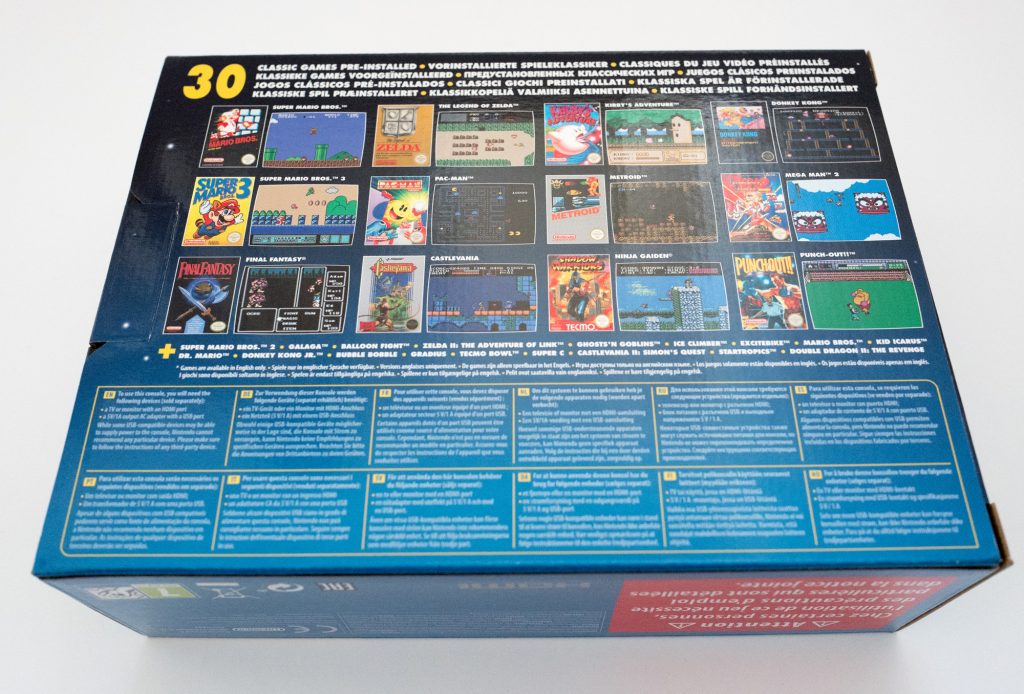 On the back of the box you get a showcase of 12 of the 30 games with a screenshot and packaging art of each game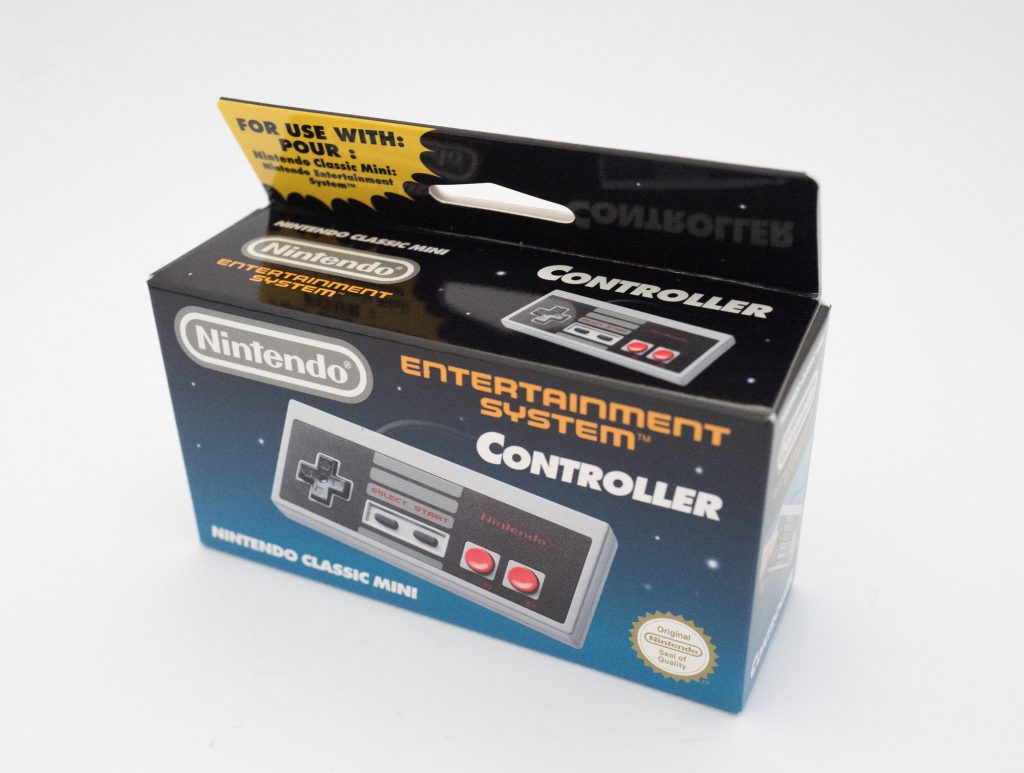 The system only comes with one controller, a HDMI cable and a USB cable for power. So I ordered an additional controller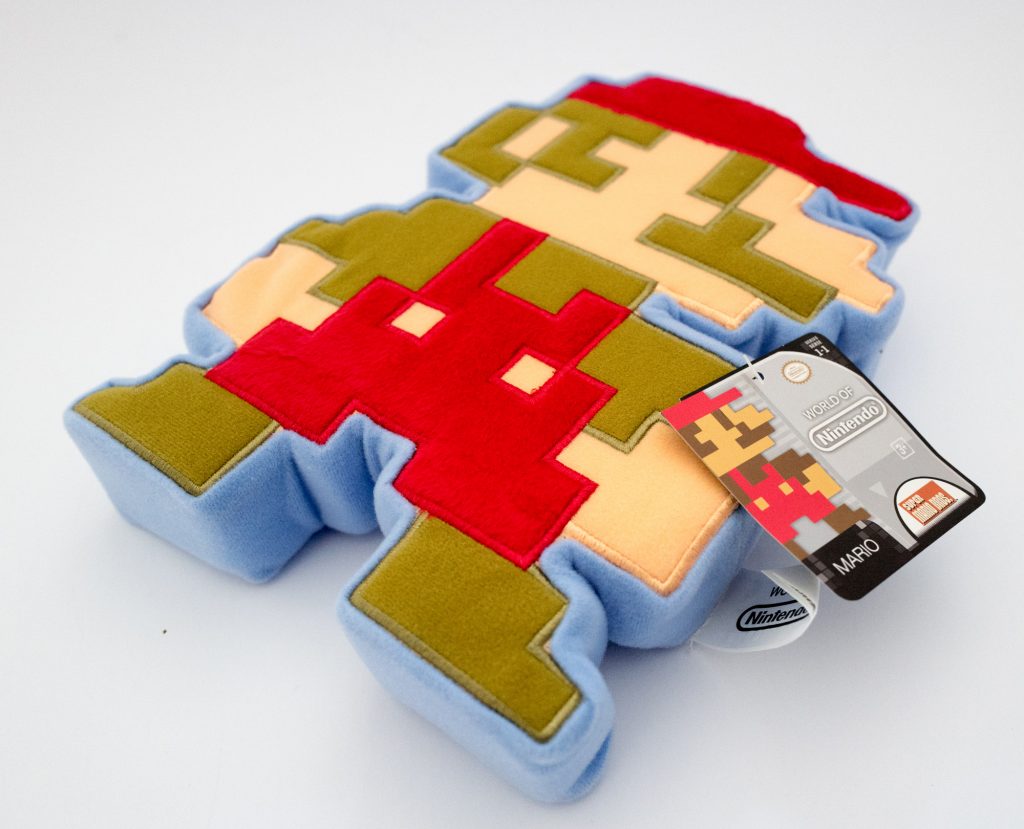 As I ordered mine directly from Nintendo, they through in a free Mario NES pixel version plush toy, a great bonus 🙂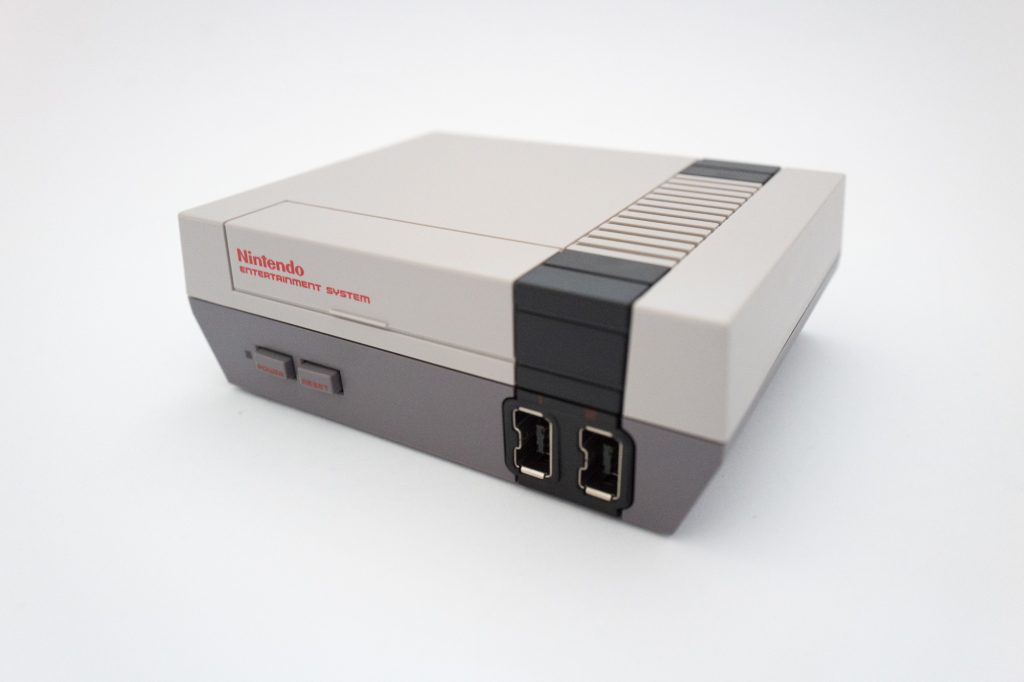 The system itself is exactly the same as the original but you get different connection ports for the controllers on the front and on the back you have a HDMI connection and USB connection. Holding this thing in your hand is so cool, it is just too cute. You can easily pack it with you and take it to a friends house, to the office(two player gaming at lunch!) or even on holiday. The design is great, the front gaming slot I'm afraid is sealed though.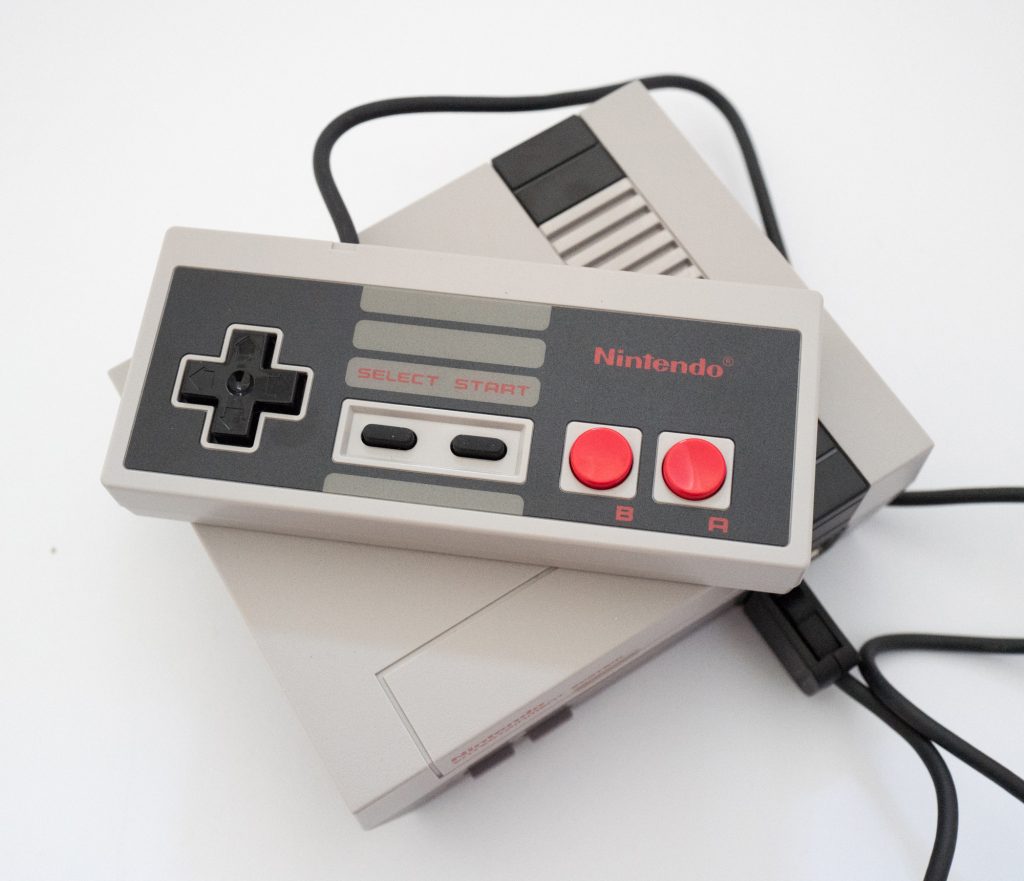 When you place the controller on top of the machine you then realise wow this thing is tiny. The controllers are exact copies of the originals, so it really does bring back the feeling of playing Mario for the first time in the 80's!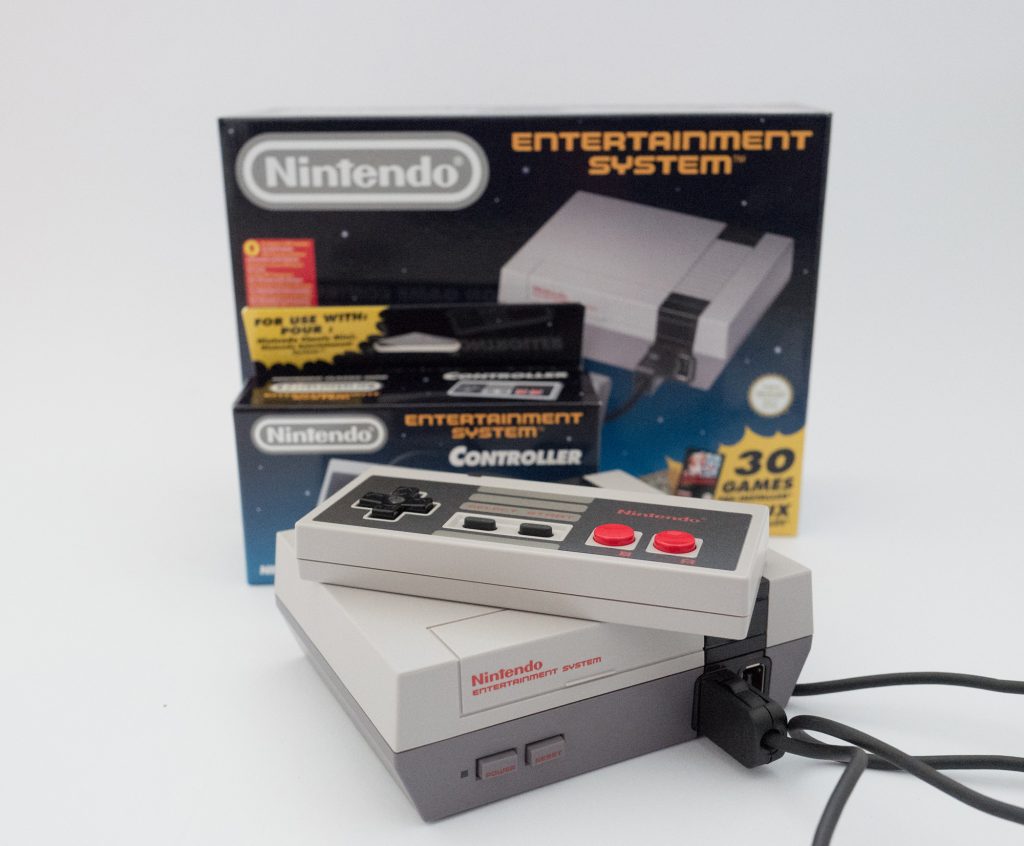 In terms of games you get the following:
Balloon Fight, BUBBLE BOBBLE, Castlevania, Castlevania II: Simon's Quest, Donkey Kong, Donkey Kong Jr., DOUBLE DRAGON II: THE REVENGE, Dr. Mario, Excitebike, FINAL FANTASY , Galaga, GHOSTS'N GOBLINS, GRADIUS, Ice Climber, Kid Icarus, Kirby's Adventure, Mario Bros., MEGA MAN 2, Metroid, NINJA GAIDEN, PAC-MAN, Punch-Out!! Featuring Mr. Dream, StarTropics, SUPER C, Super Mario Bros., Super Mario Bros. 2, Super Mario Bros. 3, Tecmo Bowl, The Legend of Zelda Zelda II: The Adventure of Link
This is a great selection of titles, if you have never owned a NES then this is the ideal time to get one without having to pay for the retro games and system. Games like Zelda now go for over £100 so this is a great saving.
The system is really easy to setup, you just plug it in and away you go! You can save each game 4 times which is really handy as you couldn't save when the system was first released. The games just look amazing on a HD screen and they look better than the Wii U virtual console versions. You can add scan lines or make the image pixel perfect, there are lots of neat options to the gaming experience. One thing that I have noticed is that the cable is a little shorter than I hoped so you do need to play quite close to your tv, also the only way to go to the main menu is to press the reset button on the console. Which I think is cute but others have complained about this.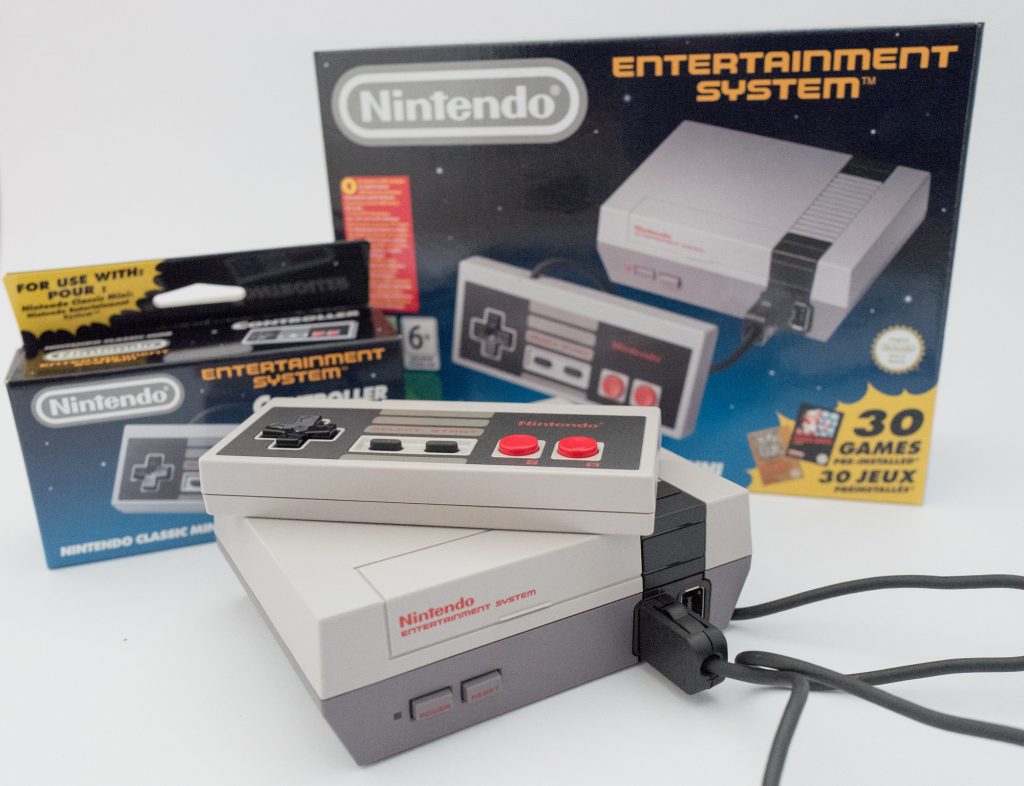 Overall this is an amazing system and it is great that Nintendo have launched it as a official product instead of giving to third parties to produce. If you are looking for a amazing gift for any retro gaming fan this Christmas than this is it. However it does seem to have sold out everywhere 🙁