Prada red boxing boots, the trainer-shoes I love but have never worn! A article about how when high fashion meets practicality you find that the two sometimes don't mix! The Spring 2014 Prada runway show takes place and the men and women of the catwalk are all wearing these amazing boxing style boots in a variety of colours and materials, suede, leather, silk, blue, grey, reds. They just looked amazing, I thought I need to get those!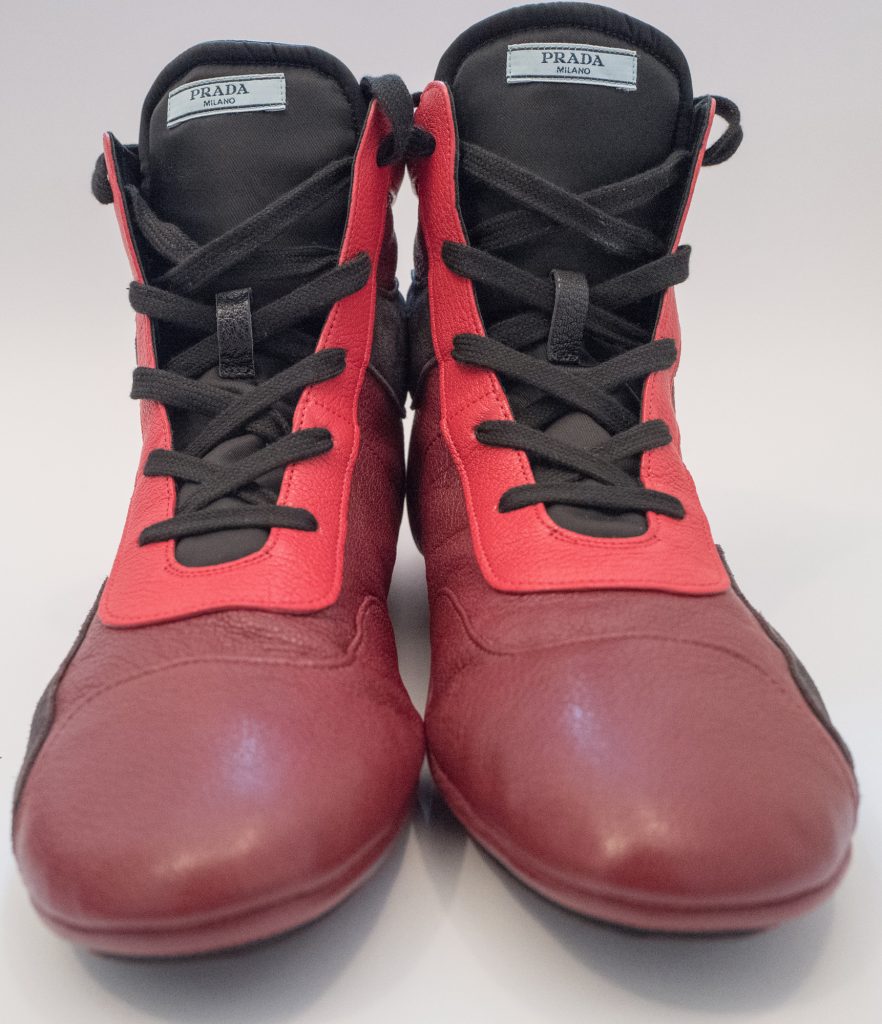 I originally bought a cyan blue pair, it was either that or these red ones. Prada London were only getting those two colours for men 🙁 So £460 later and the wonder-boxing shoe/trainer/boots were mine 🙂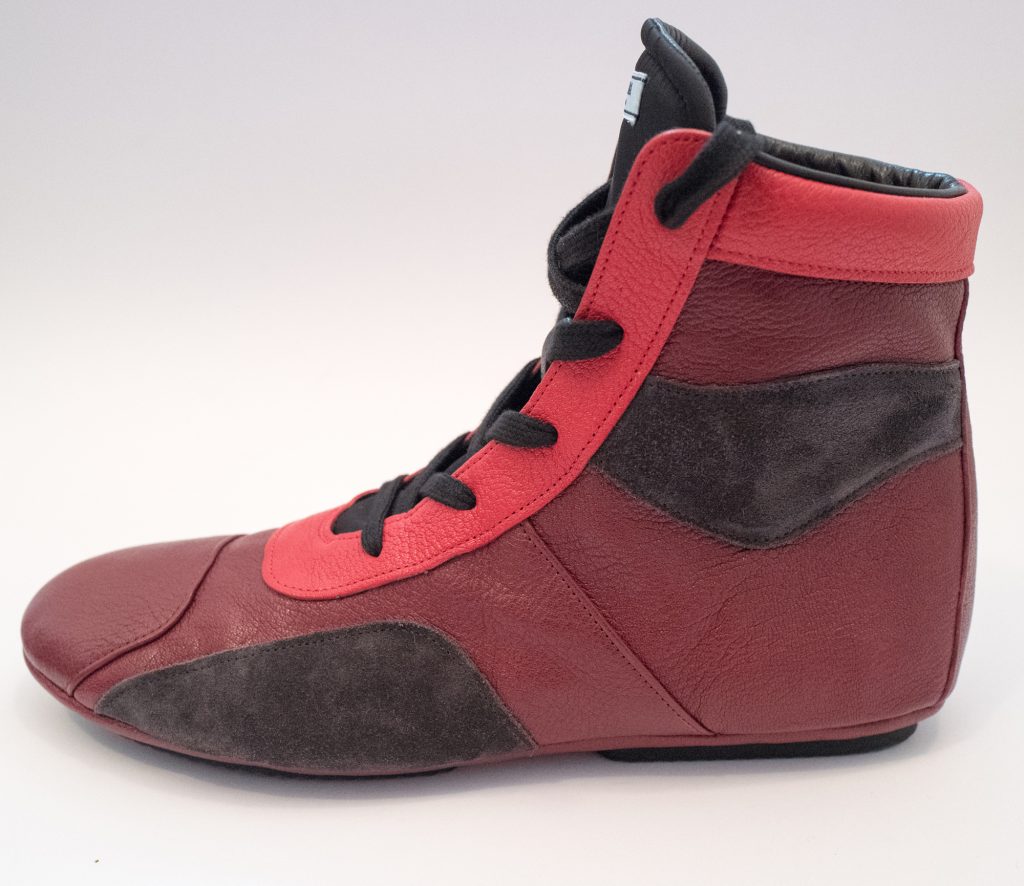 They just looked great and even nicer when on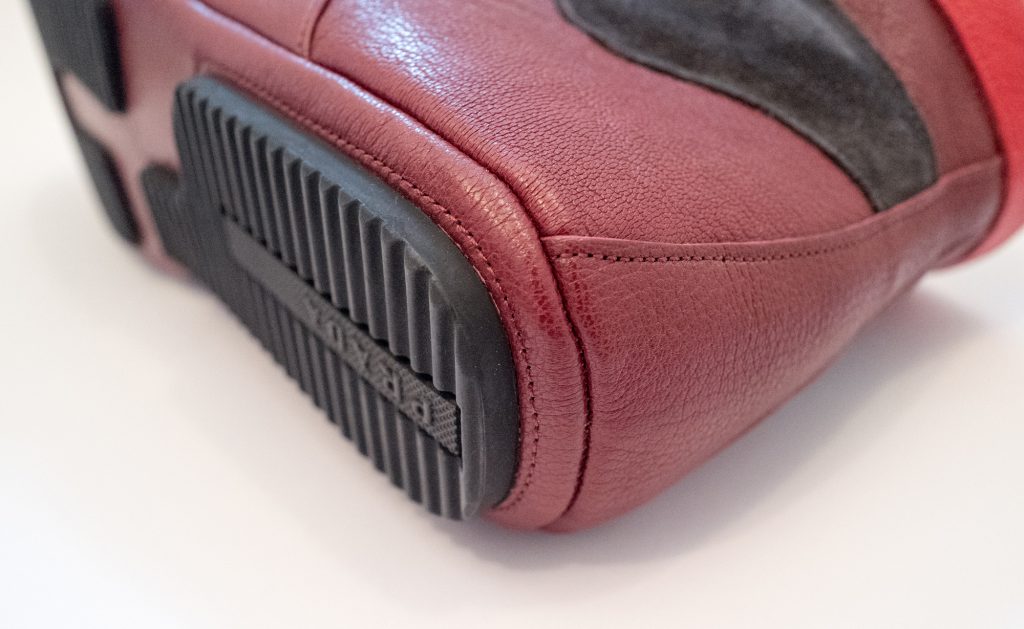 So off I go home and I put them on and leave the house, I don't walk far just to the local station, then on a train for 10 minutes for dinner. By the time I get home I realise that these might look wonderful but like most things in life, soon can loose their looks! If you look at the picture above and below you will notice that the leather continues under the sole, and after one wear the entire edge along the bottom was scratched, and the leather had totally worn away on the bottom, it looked really obvious too as the leather underneath is matt and a lot white in colour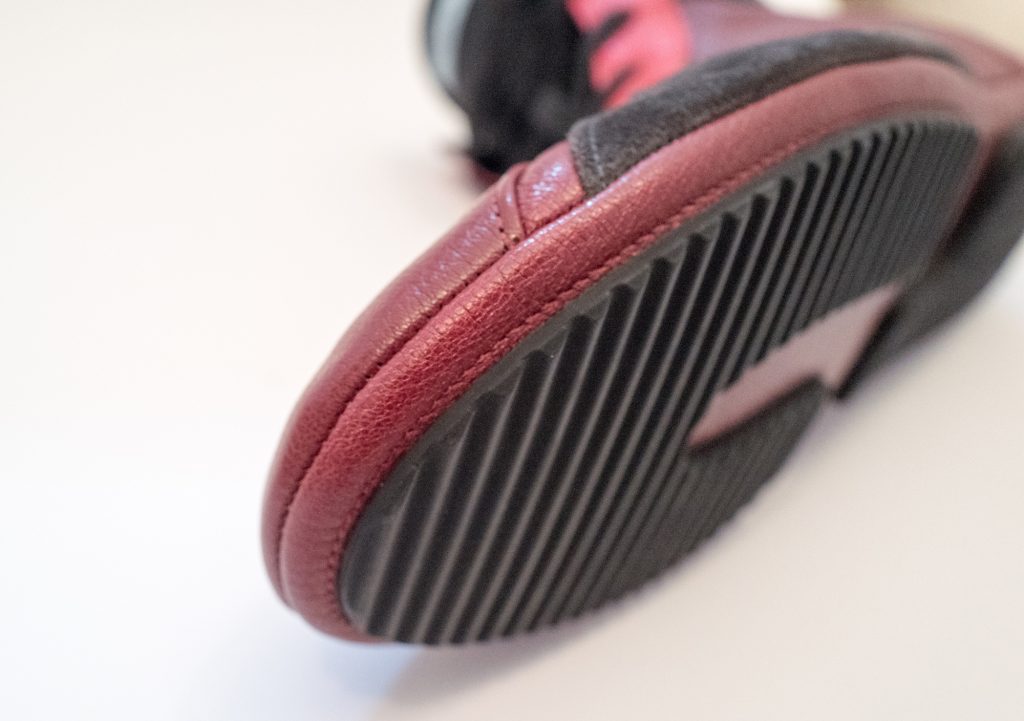 It is the same issue all the way round, and it happened on the front and the back. I quite promptly returned these to Prada and they offered me a refund. They were sent back to Milan and Prada HQ were informed. I visit Prada again a few weeks later and the shoes are still on sale, I said to my guy there, 'Oh your still selling them',  he replied 'well yes but we heard from  Prada HQ, they said the shoes were designed for indoor use only!' The shock of such a statement! £460 runway shoes are meant for the runway 😉
Anyway I managed to get another pair in the summer sale for 50% off and I thought okay I can live with them, but now I also just wear them indoors.
These are the perfect indoor party boot, or fine if your happy to change on arrival at a event 🙂
Prada make amazing clothes and shoes and I have been a fan since the year 2000 but sometimes just thinking about a story like this makes me laugh and think why do we do this to ourselves 😉