Loewe galaxy blue & white space robot trainers part of the Spring Summer 2016 menswear collection. What an amazing season from Loewe, I have always just walked by their London store without even considering there clothes until I saw the SS16 season and I thought wow. Now I'm thinking I really need a pair of fisherman jeans 🙂
This season was great, it focused on robots space & Japan, I love all three, it was ideal for me. When I went to the store I purchased a blue robot space t-shirt and I was planning on getting matching trainers in blue but Fan the lovely assistant at the Loewe store said she liked the white ones more as the design stood out. I am usually very worried about white shoes, as especially in London people just crash into on the tube and your shoes get ruined. But they had a blue sole and Fan was right the design did look better 🙂 Now lets take a closer look! Firstly the image above with the Loewe logo embossed into the leather, looks lovely and very discreet.
The box is just wonderful, this most be the best shoe box I have ever owned (Sorry Prada) The box is very heavy, the card is really solid and thick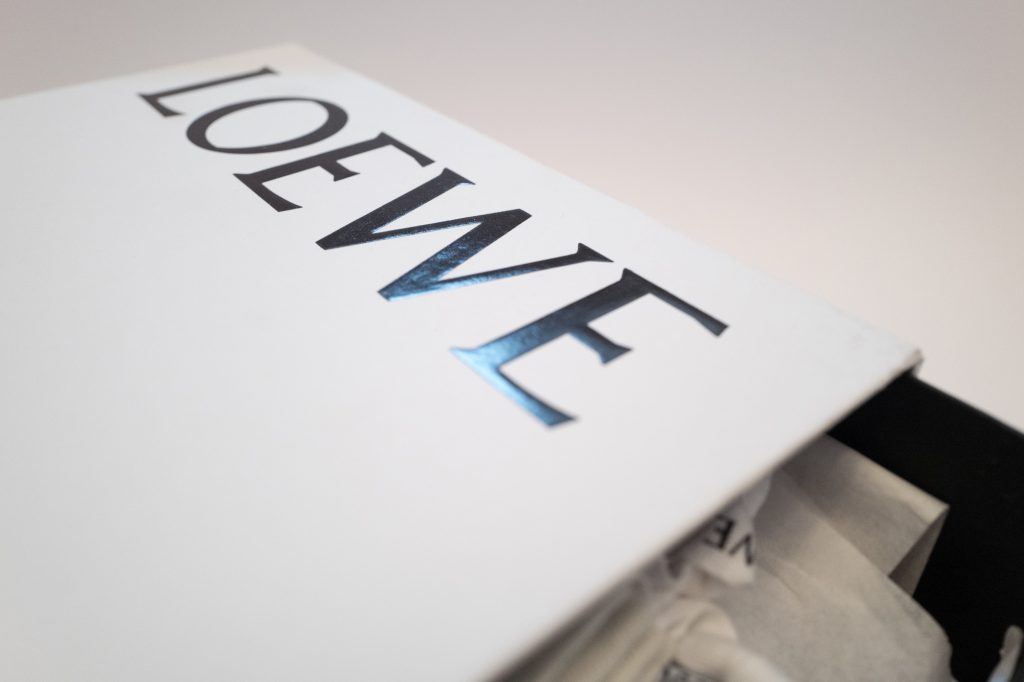 The raised logo just looks and feels like luxury
A cloth handle to pull the shoes out like a draw with the Loewe logo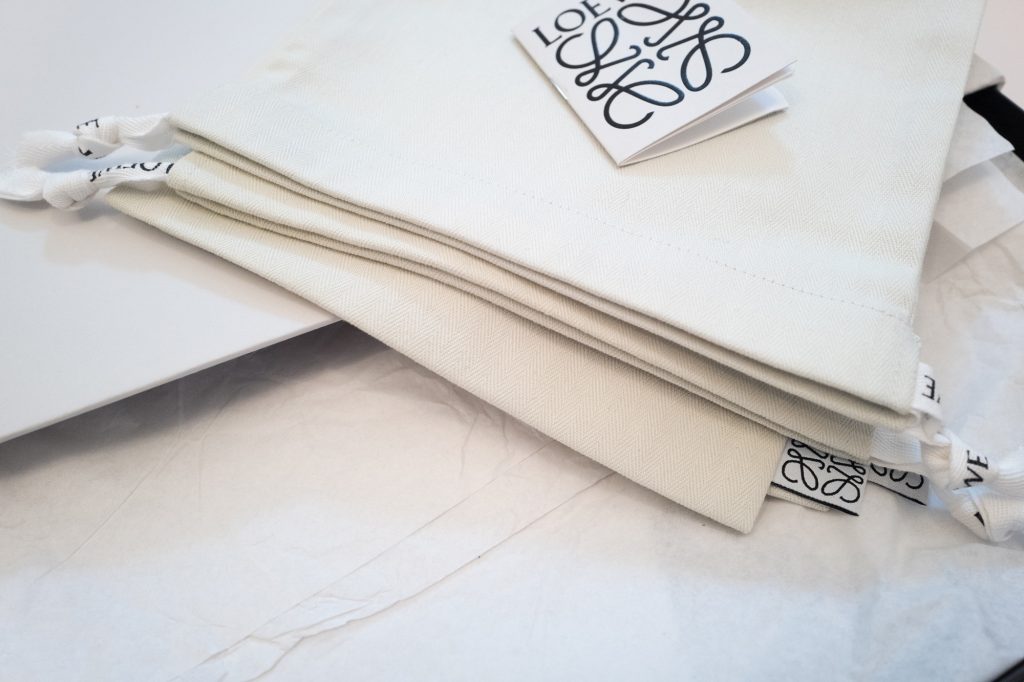 Very nice cloth bags, they rival the ones from Tom Ford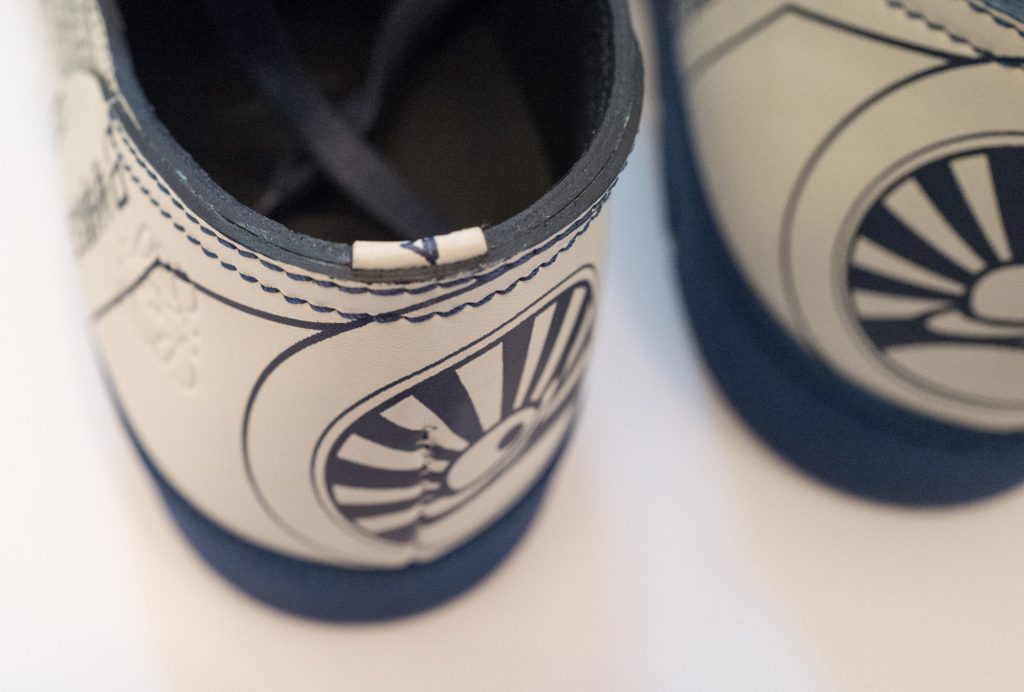 The first thing I must point out about these shoes is the leather, they are stitched and built so well, then you have the edging around the tops of the shoes. You can just feel the leather, it's so wonderful to just smell and feel so close to it. Most shoes cover this up or are just not this well made. Look how thick the leather is 🙂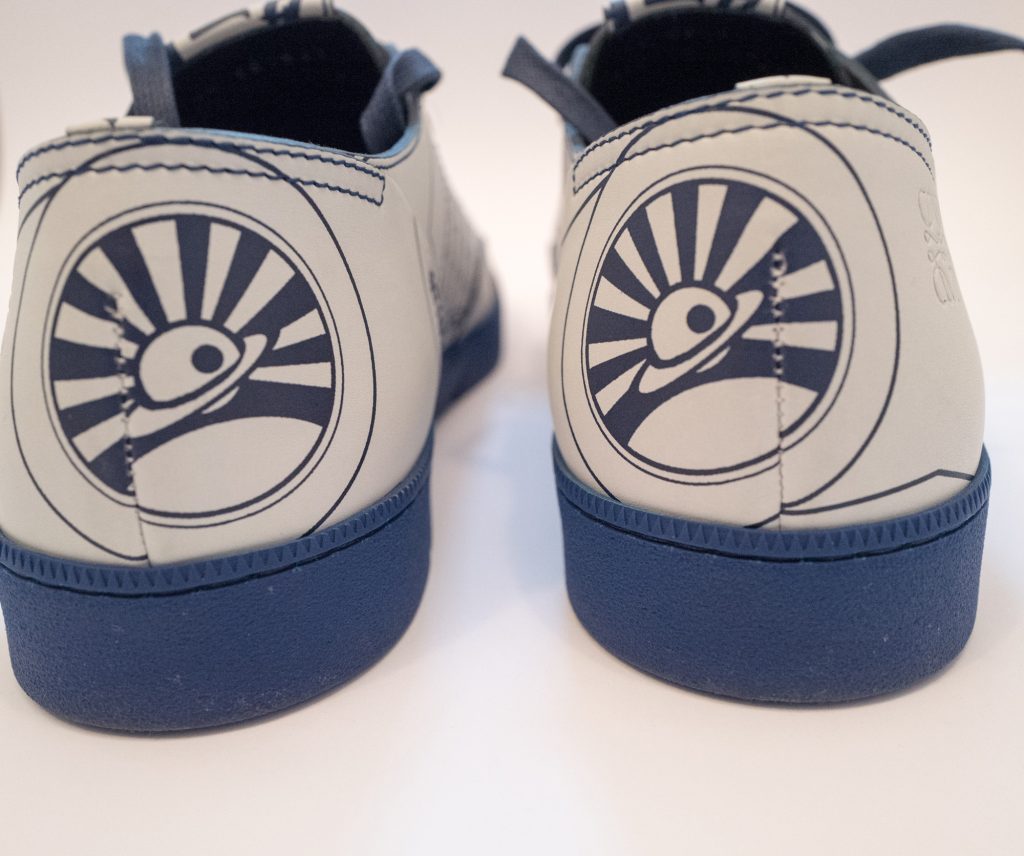 UFO's on the back with a thick blue sole. The blue and white design really stands out.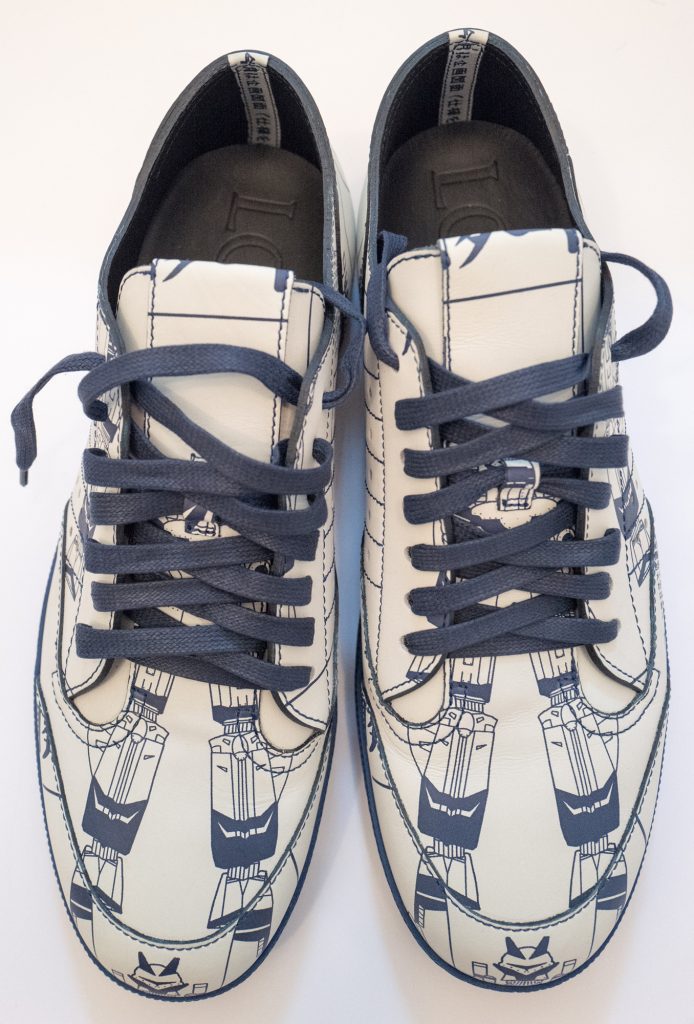 The blue laces with the blue stitching looks great, robot legs look cool on the top of each toe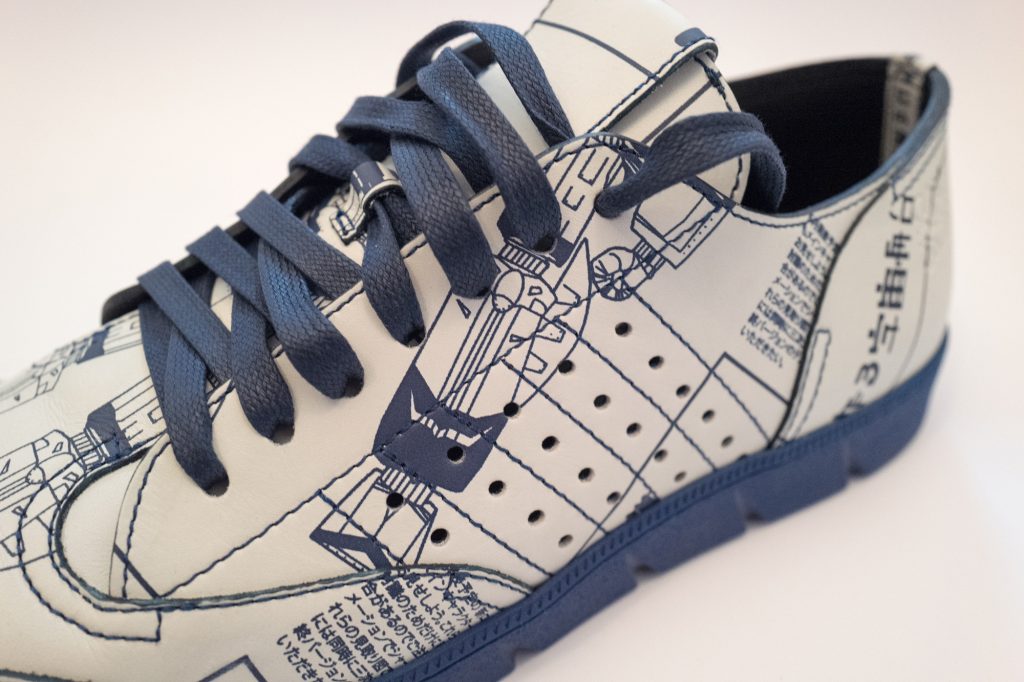 Very nice hole detailing and japanese text throughout the design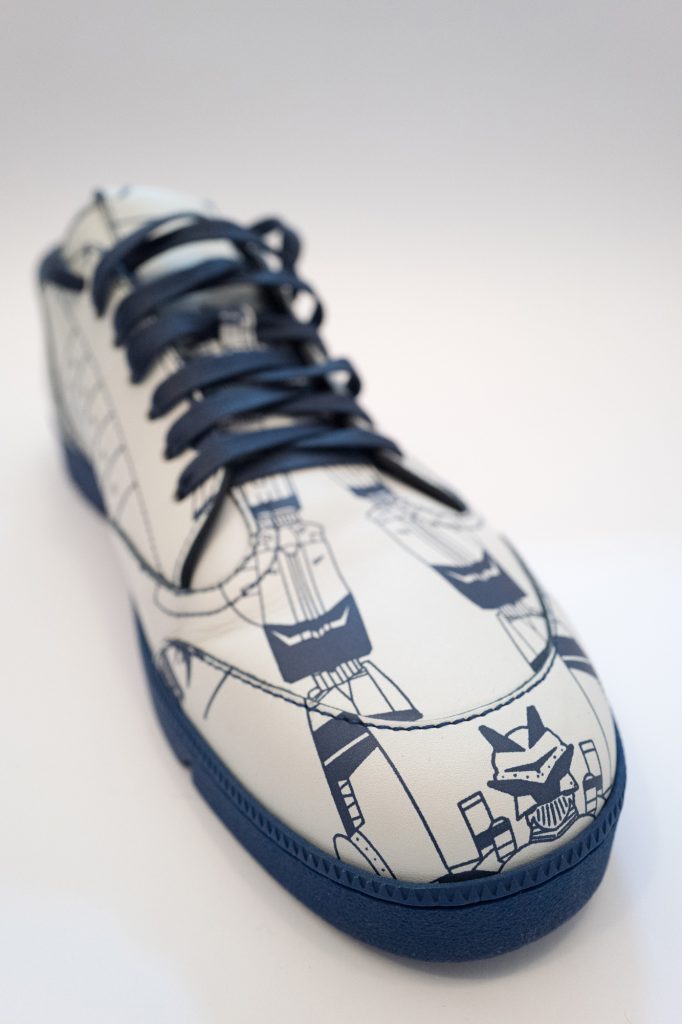 I really like the robot head on the front, there just isn't a bad angle with these trainers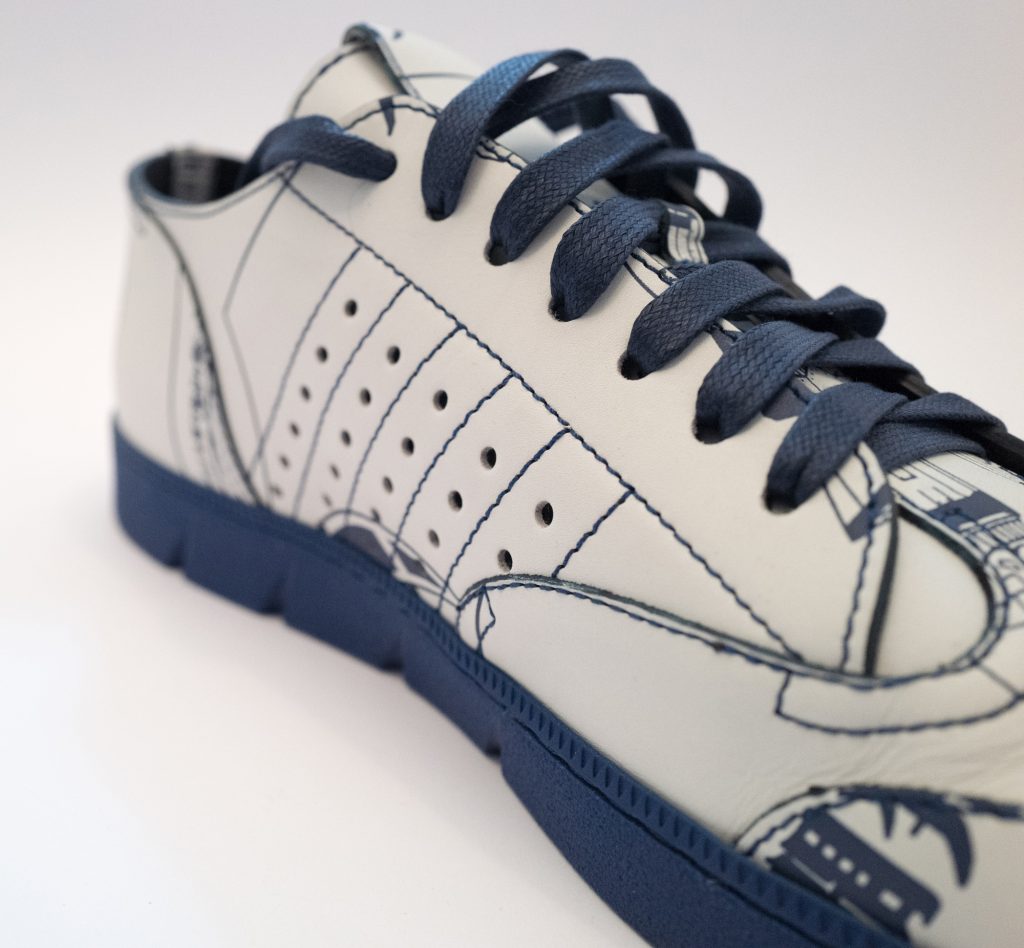 To conclude these are one the most exciting pairs of trainers I have bought in a really long time, I love Japan, robots and space so it's just a perfect mix. The matching T-shirt is just as impressive. I will add a review of that soon. If you like space & robots go and source these out. I just wish I was able to buy the matching jeans but at over £2000 that wasn't going to happen 🙁