Tom Ford Velvet blue high top trainers, Tom Ford is known for luxury clothing with extremely high prices tags. Making Prada sometimes look like Primark in terms of pricing, £4000 suits and blazers, £1000 for leather shoes etc.. Tom Ford created the velvet high top a few seasons ago and it has proved very popular, it is still on sale today. I have been a fan ever since I saw them a few years ago. Now lets get into the details and take a closer look: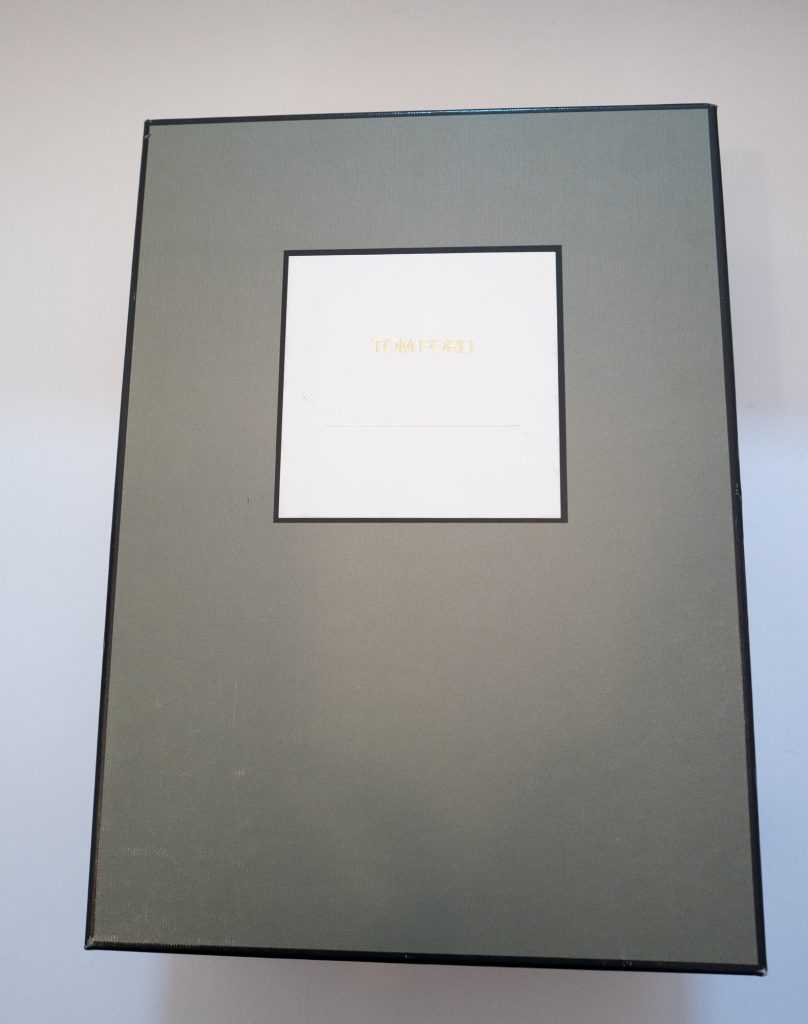 The shoes box is substantial, it's well made, with a embossed Tom Ford logo and simple design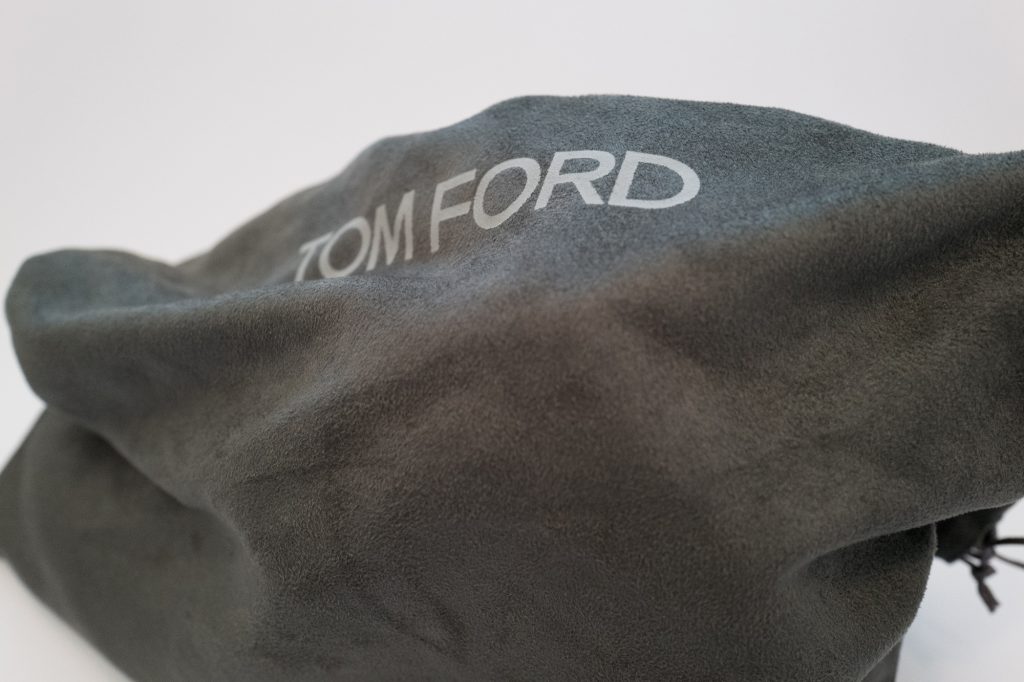 The shoes come with grey suede-effect bags, one for each shoe, with a large Tom Ford logo printed on each one, these are very nice and a great touch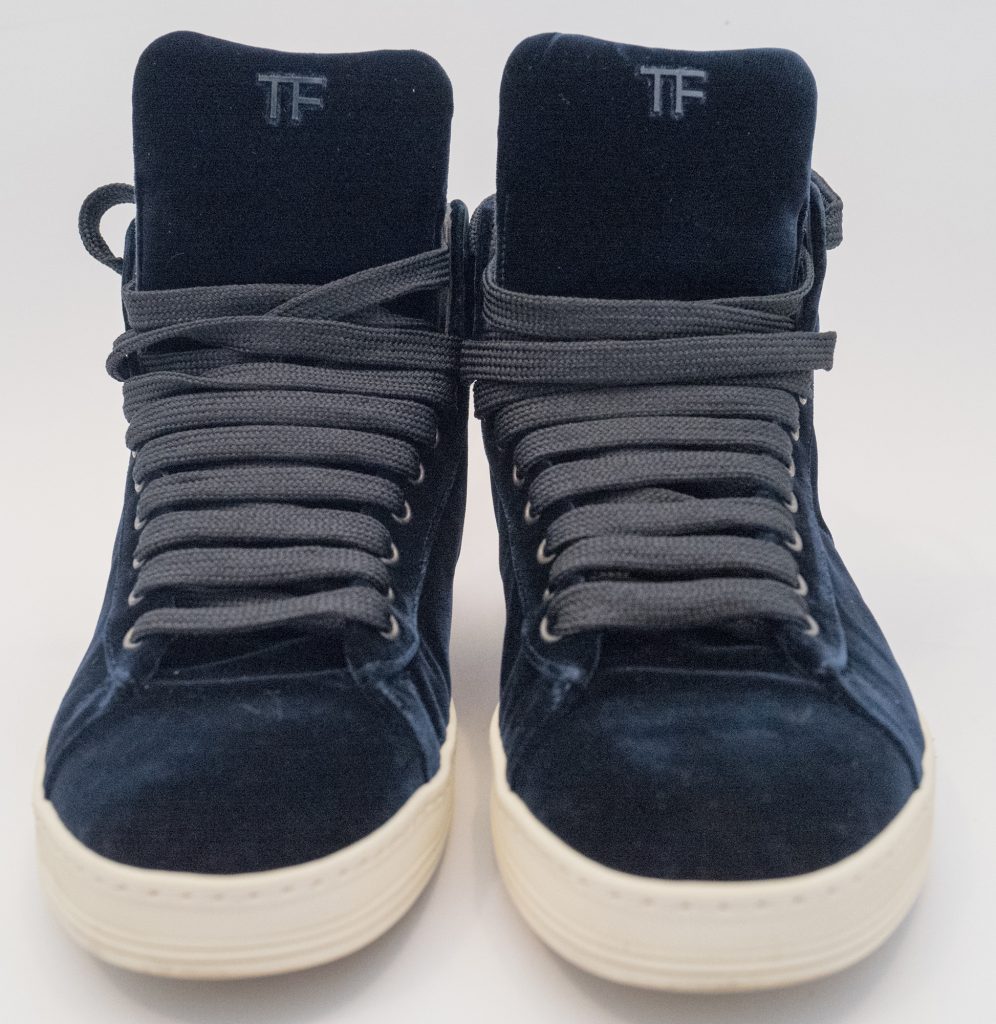 The trainers come in different colours: blue, black and red when I purchased my pair. I really like the navy blue and have a number of blue items of clothing. The shoes have a off white sole and very nice thick laces.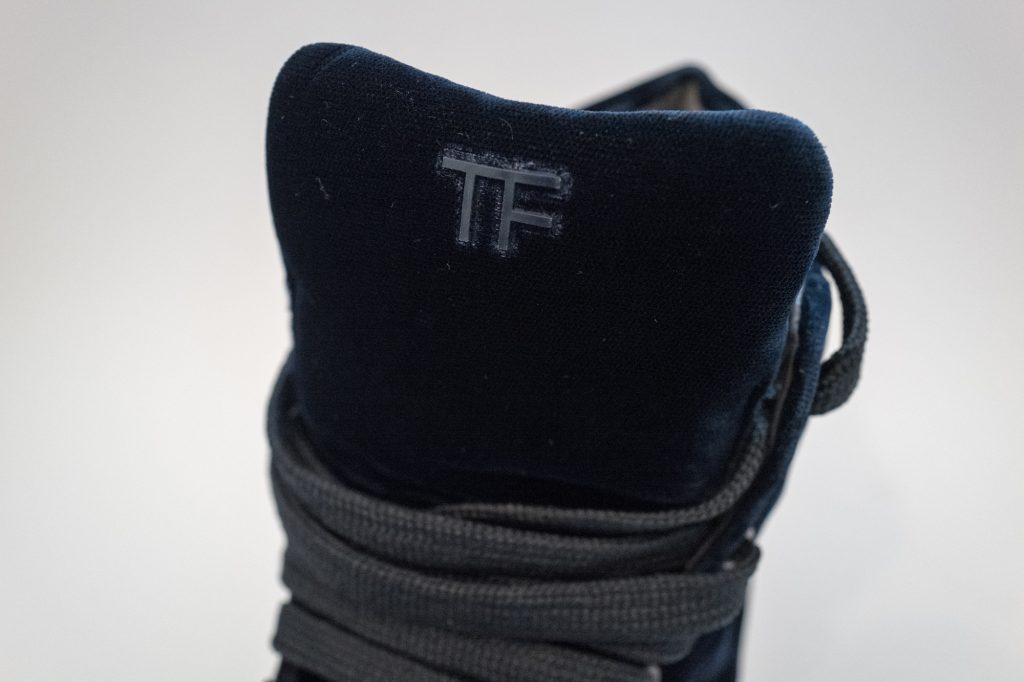 The shoes have large tongues with a large TF logo made of plastic on each shoe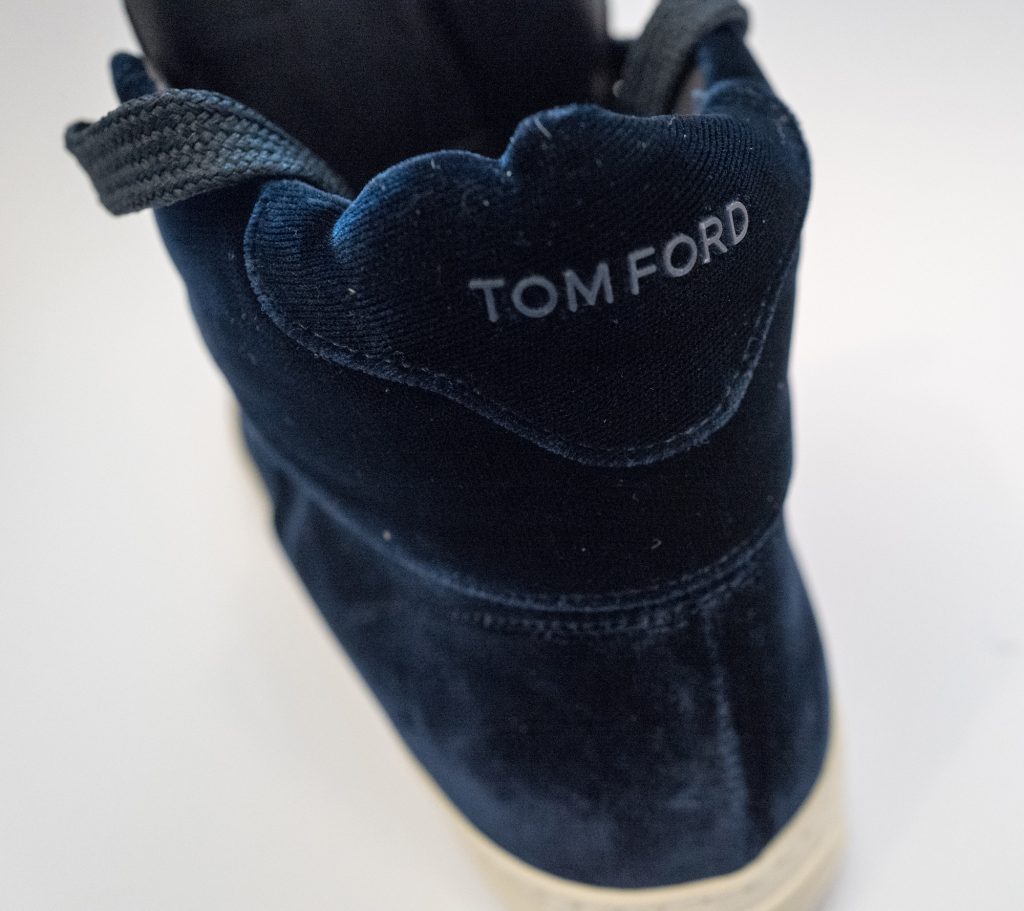 On the back of the shoe is the TOM FORD logo in the same plastic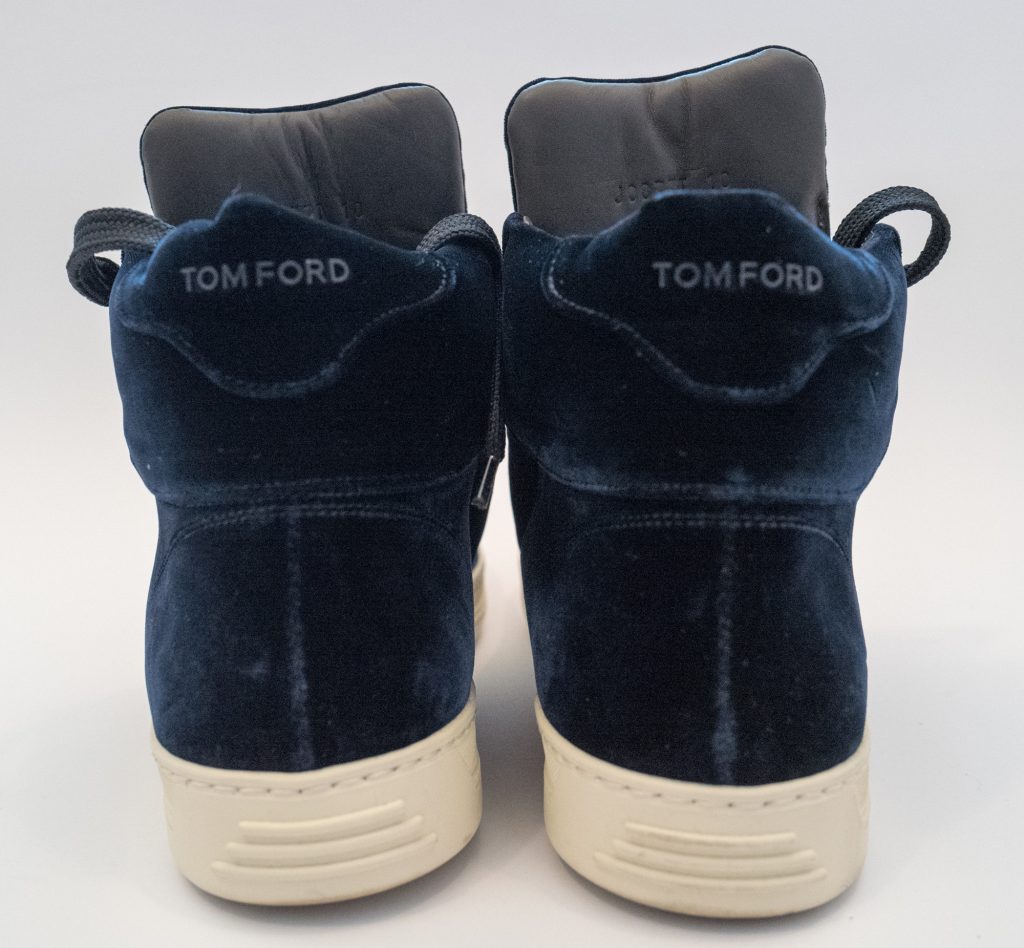 The thing that I really like about these shoes is the quality of the material, I have always been a fan of velvet blazers so the ideal of velvet shoes is a great concept for me, the build quality of the shoe is very high as expected, the stitching is perfect, the velvet is solid in colour throughout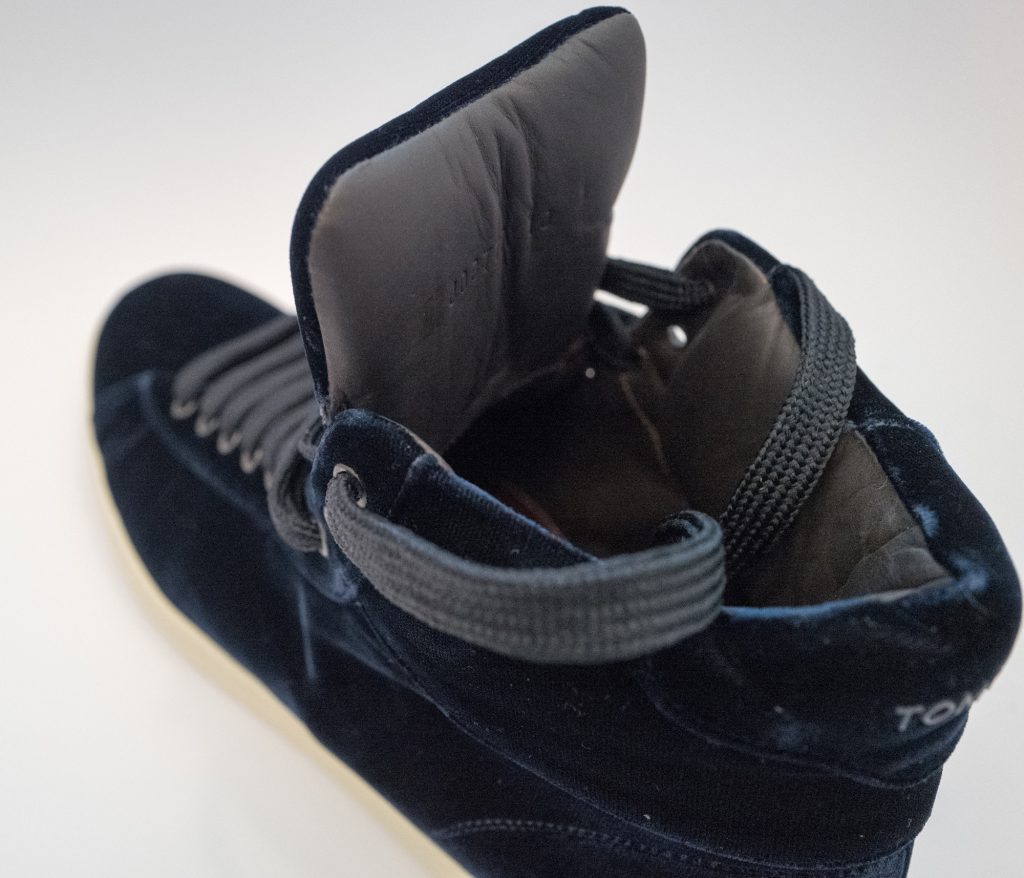 The inside of the shoes are actually made of leather, this truly feels like a luxury pair of trainers that are different to other brands. Having velvet on the outside is not the same as having suede, so leather is really needed somewhere, so having soft leather on the inside is wonderful.
The only issue I have with them is sizing. I purchased a size 10 in London, I was told that customers usually buy one size up. This is due to the sizing on the box and shoes actually being US sizing(I only found this out after I bought them), which is one size smaller than UK sizing. So I actually needed a 11! The shoes do fit fine but they take a little while to get on. I am very gentle with them as they are so special.
To conclude these are wonderful pair of trainers, that would be an amazing piece to anyones shoe collection. Not many companies create velvet trainers and even fewer are at the quality level of Tom Ford, priced at £579 these are something special. They look great with jeans and even better with a velvet blazer.