The count down to Christmas has already begun. Around Christmas time food is a key aspect, well for my Christmas it always is. So when I saw that Biscuiteers had a Christmas tin I had to take a closer look. Biscuiteers Christmas Circus tin – Iced biscuits of circus animals that are Christmas themed!?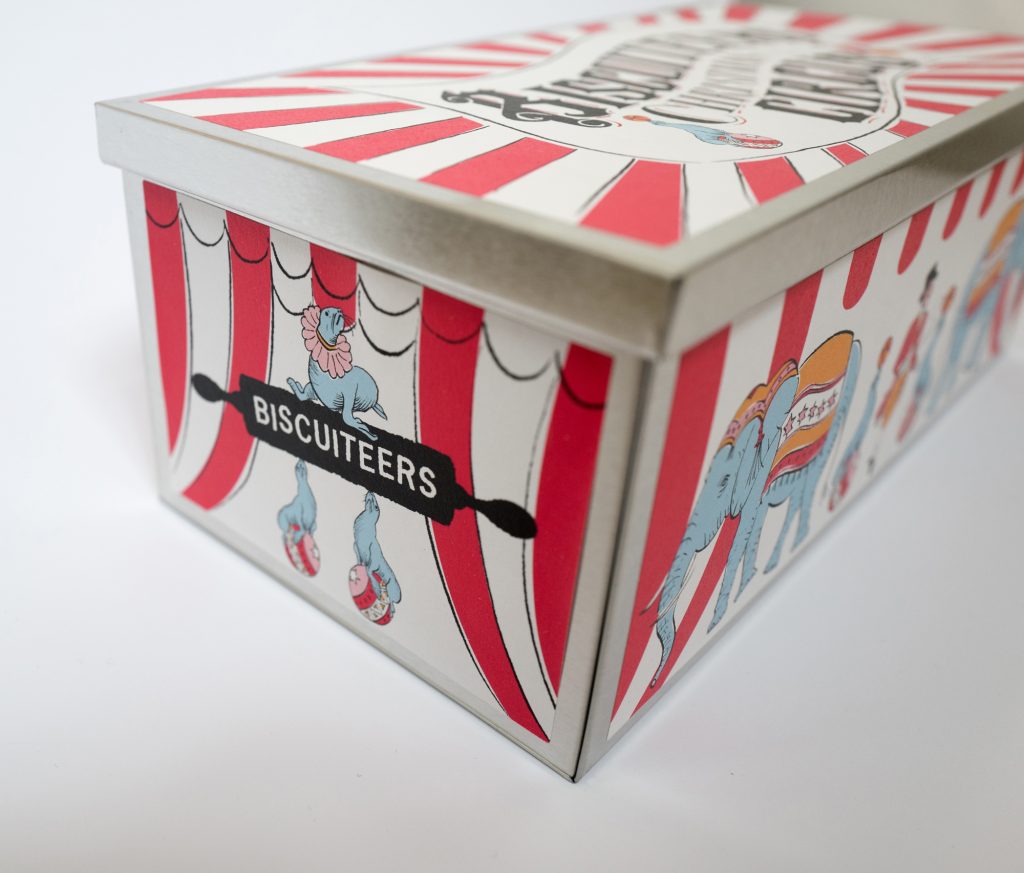 You get a very cool metal tin which is very much circus themed decorated to look like a red and white circus tent with elephants and circus animals on the outside. The box doesn't look as traditional as I would of hoped.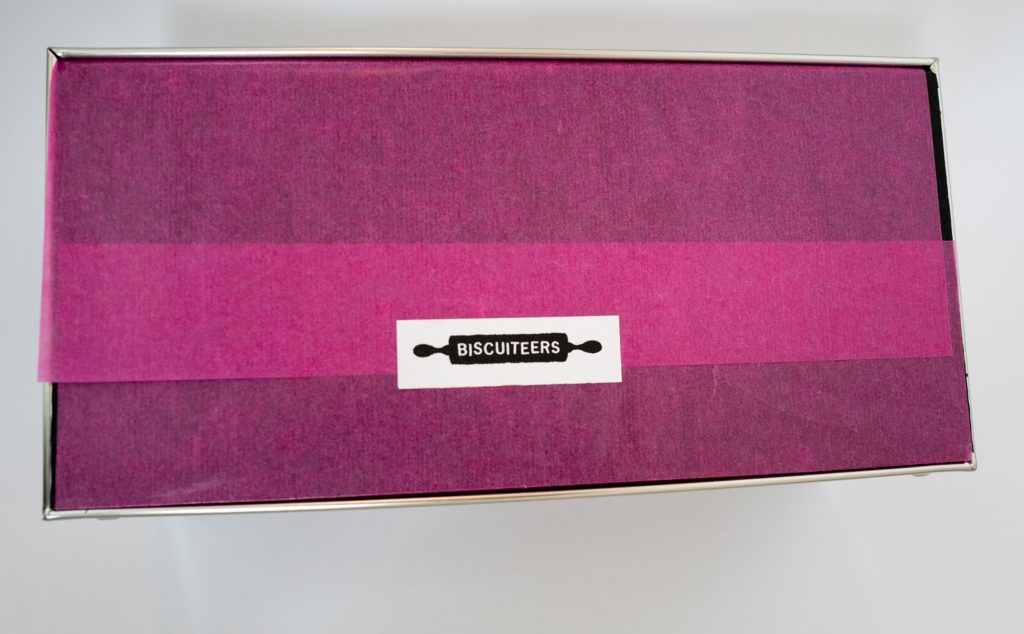 Open the lid and you get classic Biscuiteers pink tissue with the logo, lets see what is underneath!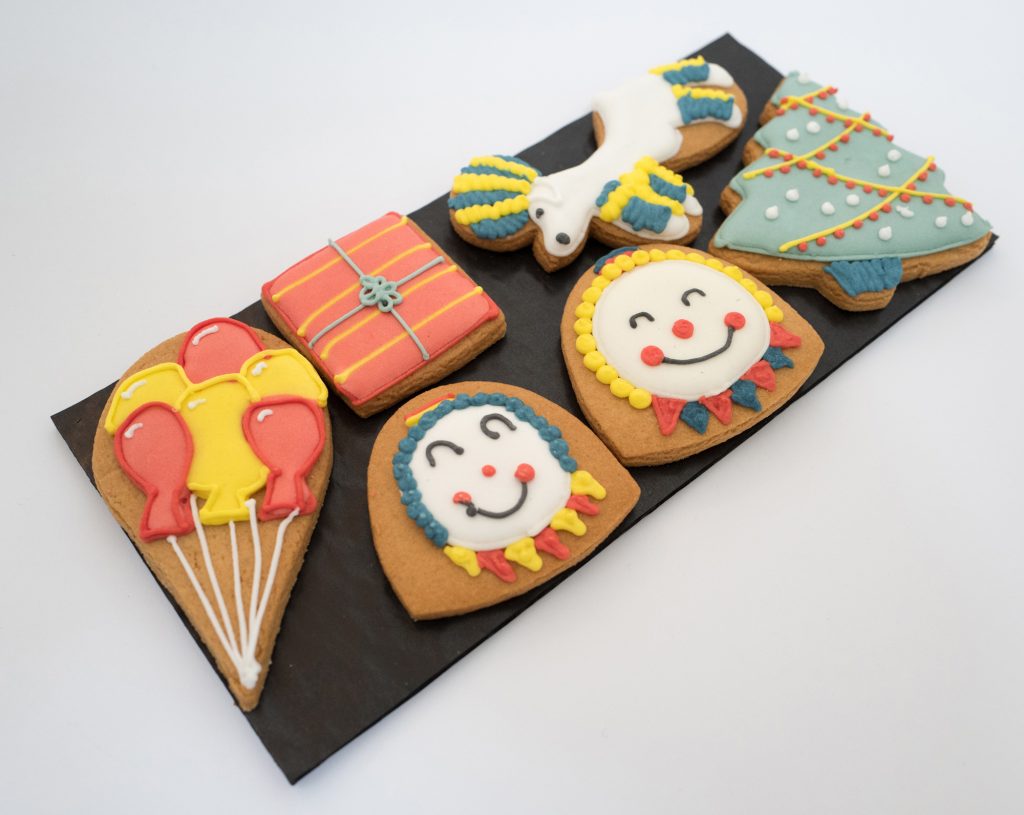 Inside the tin you find one of four tiers, I like the present and Christmas tree on layer one.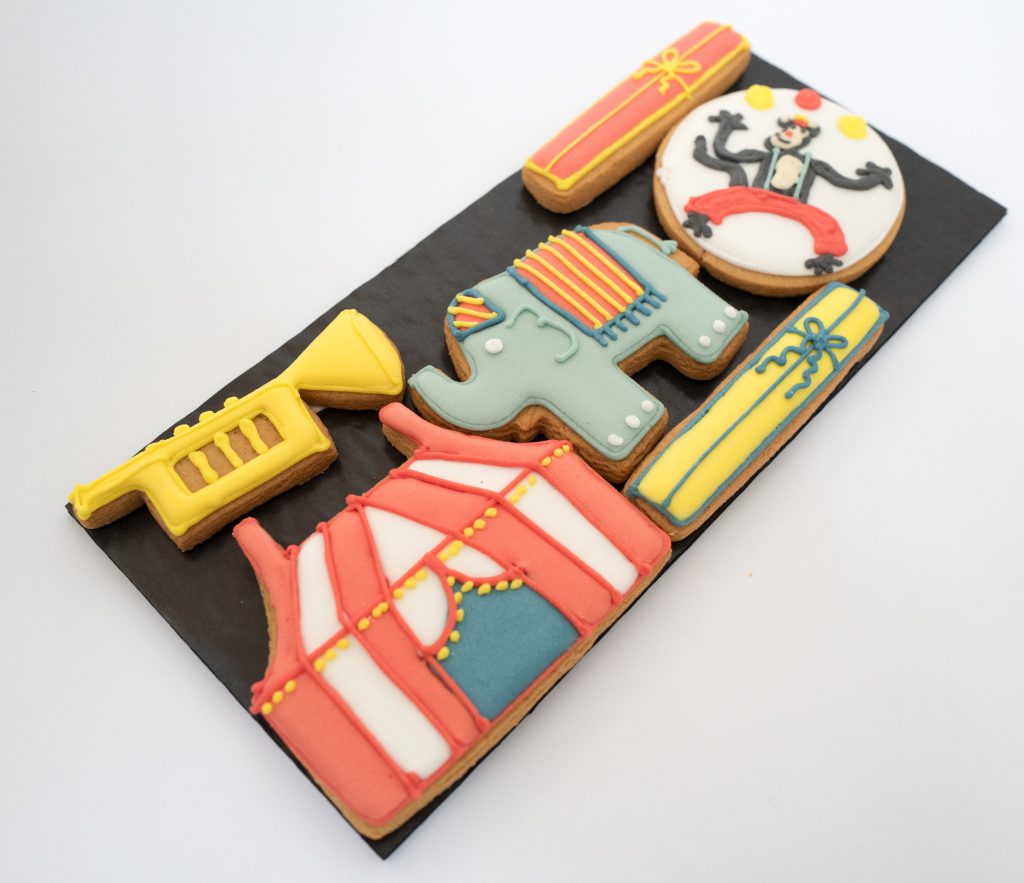 Layer two is both circus themed with the elephant and tent but there are couple of presents too.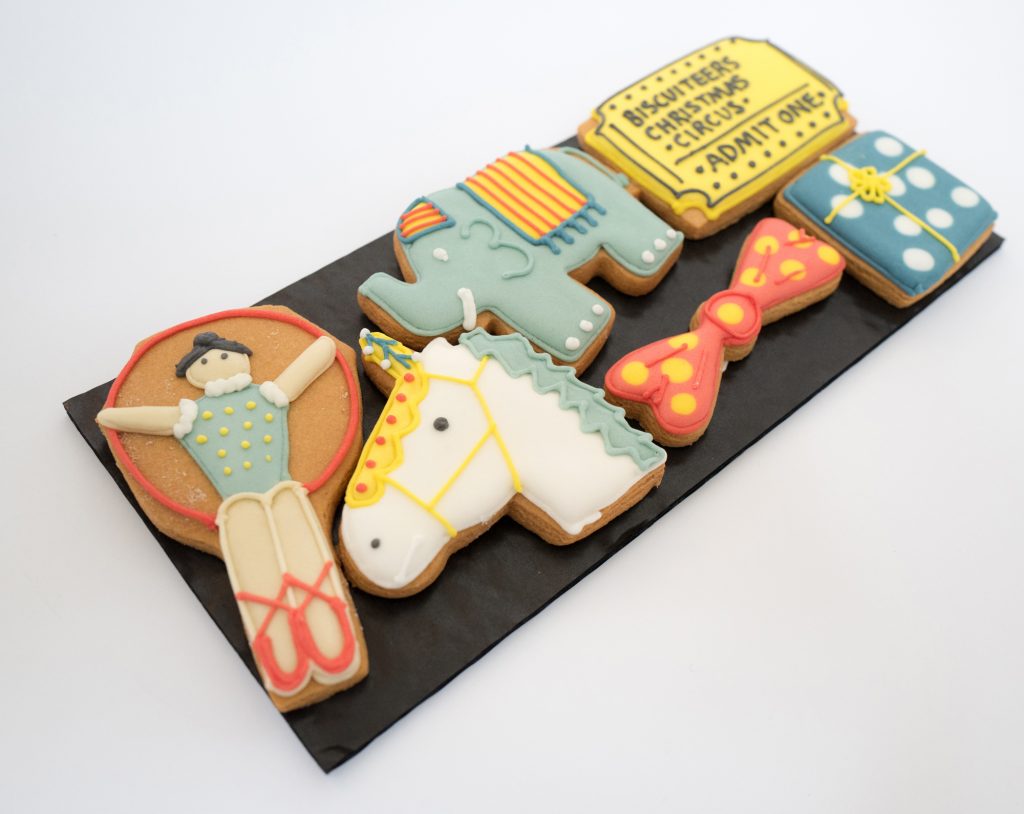 Layer three of the Christmas tin above and the final fourth layer is pictured below.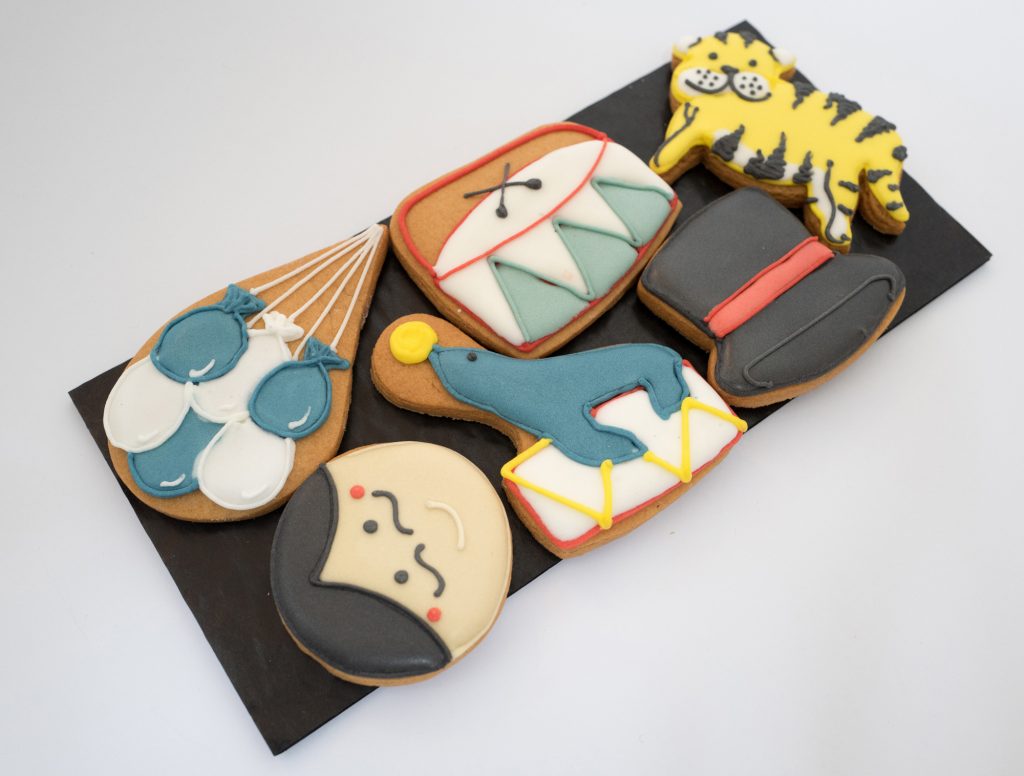 All in all you get 24 yummy biscuits which have been iced with amazing circus themed designs. The biscuits taste excellent, (I know I've been eating them already!) they are not too hard, baked twice so I'm told to create a firm tasty texture. I do prefer my biscuits with a little less icing but the icing is thin so I didn't mind. This tin doesn't feel as Christmasy as I might of hoped, there is however a Christmas tree and a few gifts, but the main focus is the circus. This would make a great Christmas gift or a great alternative to a advent calendar, one biscuit a day over December!