My summer 2016 trip took me to Bali and as a lover of local food it was great to find out that in Bali there are many chocolate producers. One of the main ones being Pod chocolate. They are have a factory in the Ubud area of Bali but I wasn't able to fit a visit in my trip, instead I was able to pickup a selection pack from the airport!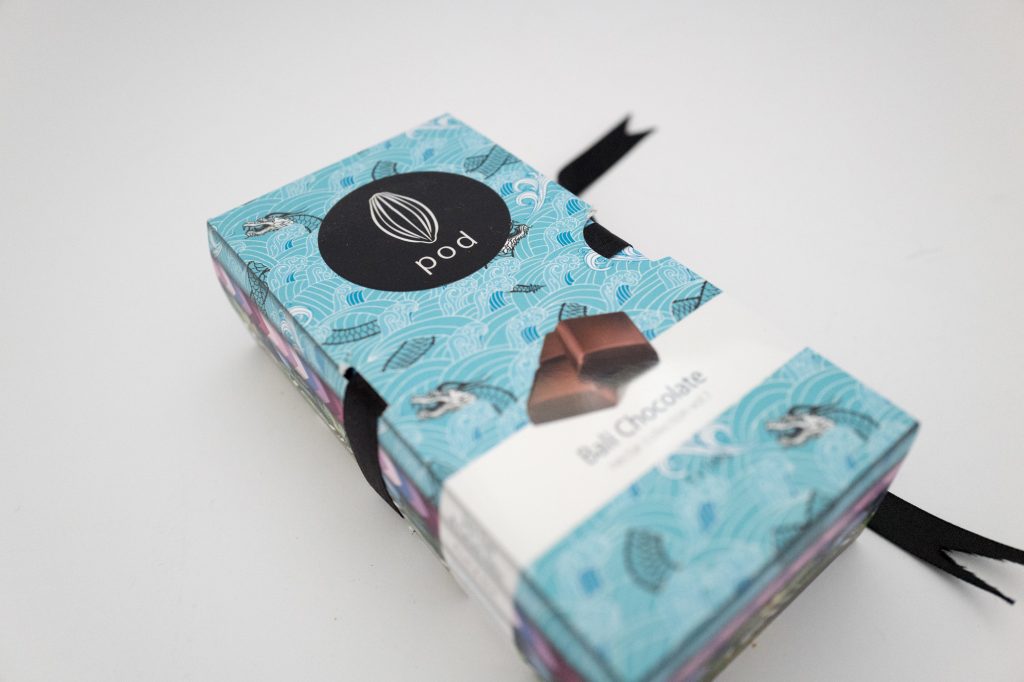 The first thing I notice is the black pod logo, it is a simple design and looks great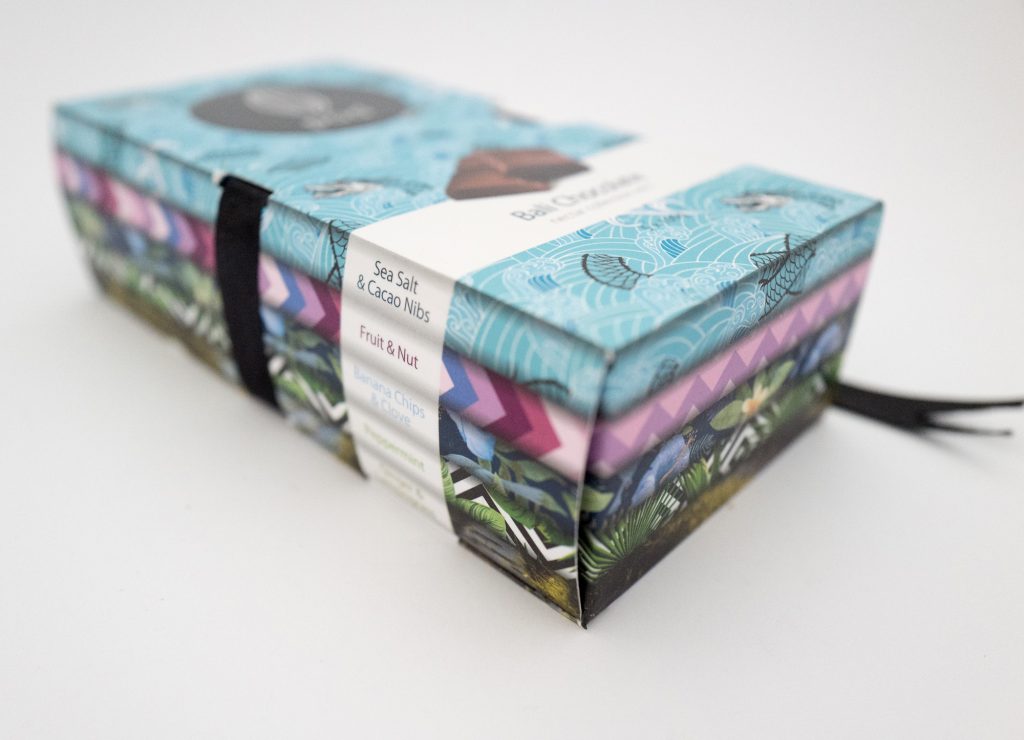 The packaging is very nice, it has the flavours listed along the side and the outside matches the colours of the bars inside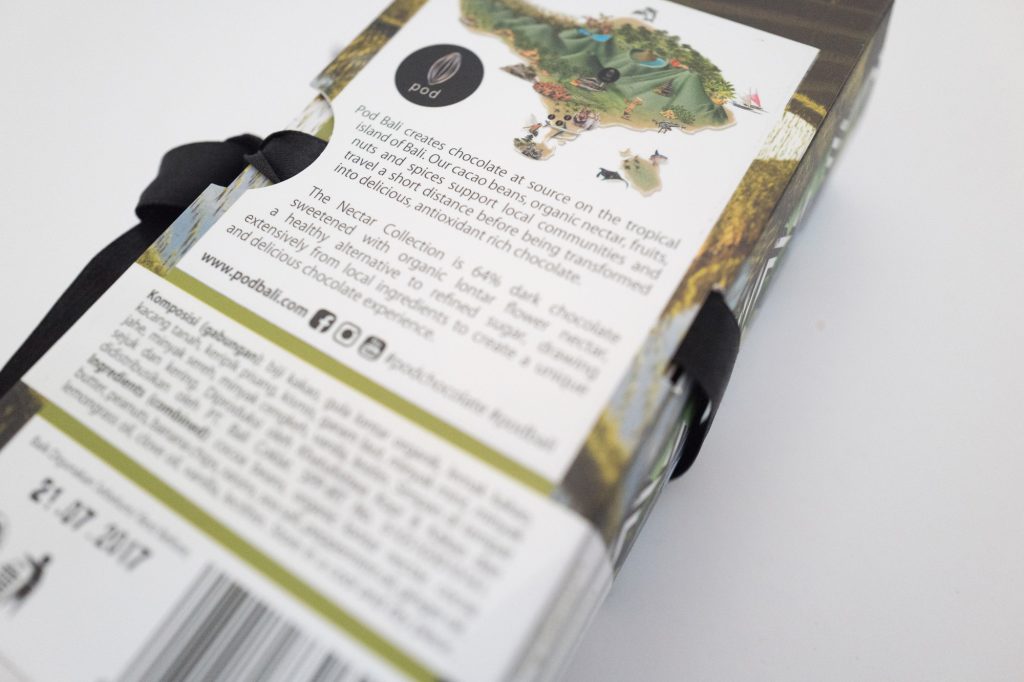 On the back you find a brief history of the brand and a description of the chocolate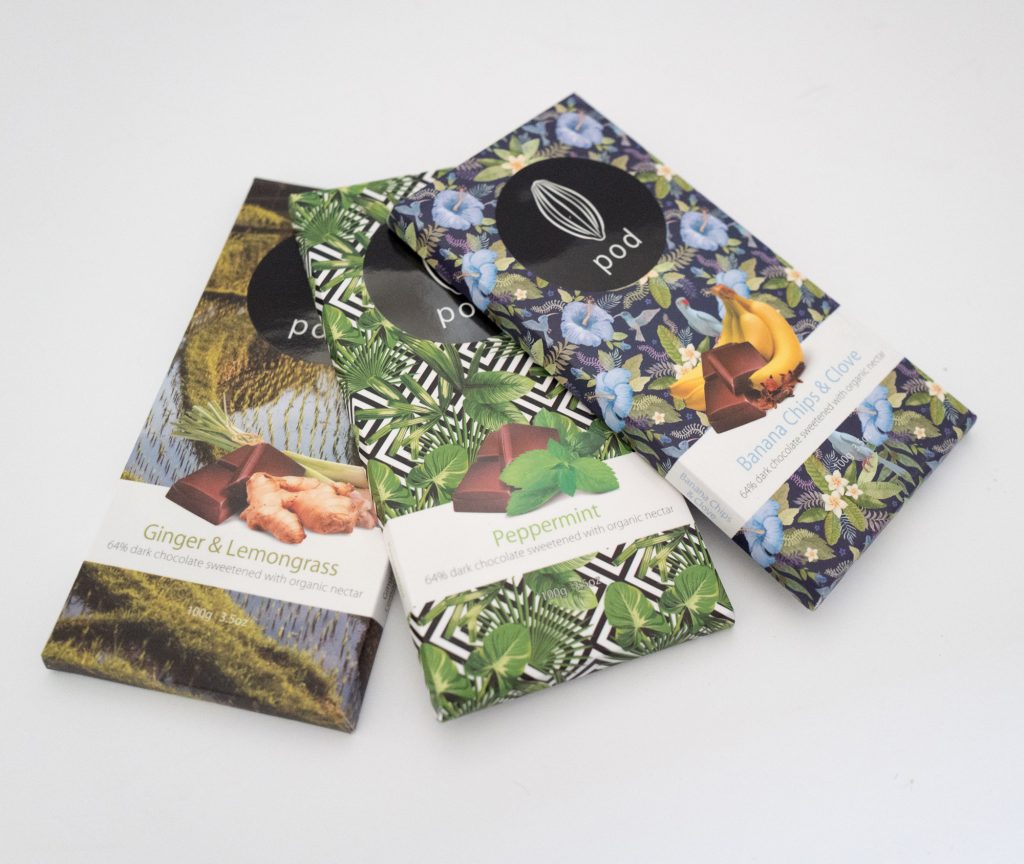 I purchased a library of chocolate containing 5 flavours all in 64% dark chocolate. I am a fan of dark chocolate and around the 60% mark sounded good to me. The flavours are:
Ginger & Lemongrass
Peppermint
Banana Chips & Clove
Sea Salt & Cacao Nibs
Fruit & Nut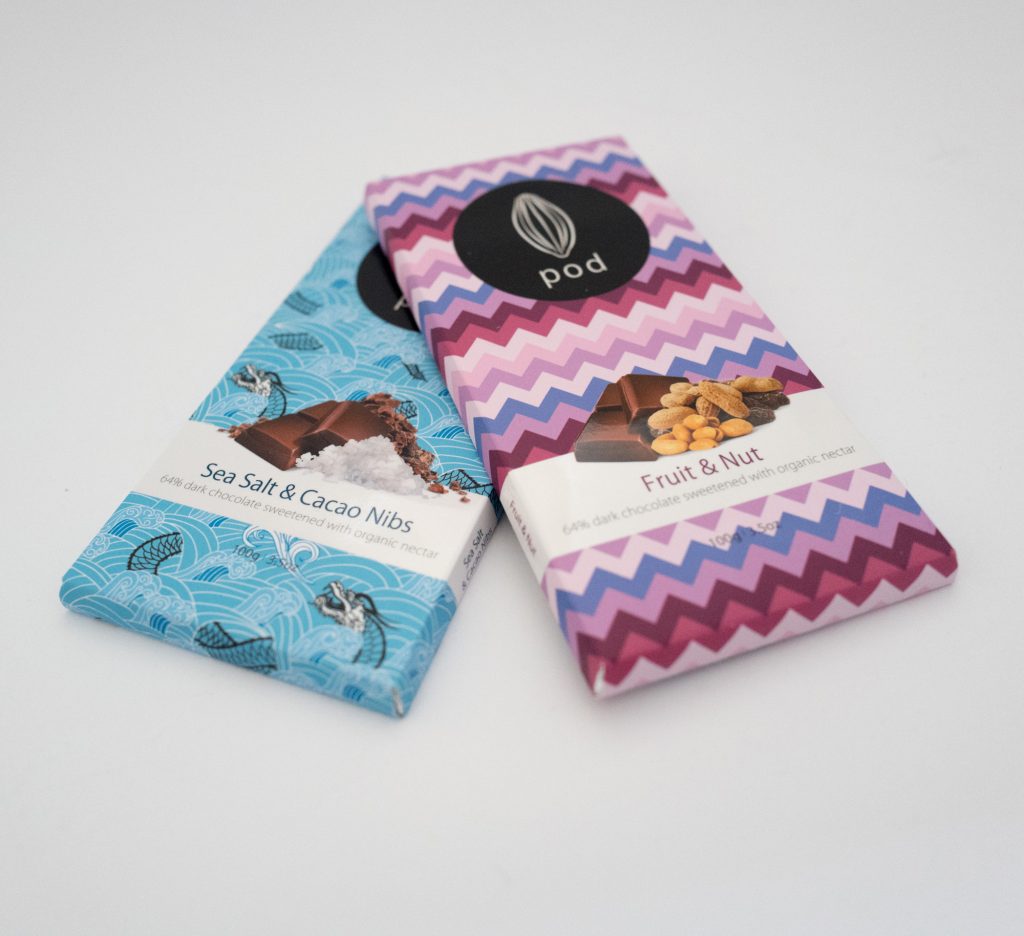 The packaging is really great, each bar is completely different and this adds to the fun of the brand
I also purchased dark chocolate orange and a plain 64% bar, each bar is 100g.
Now lets talk about the taste, so far I have enjoyed the orange dark chocolate bar, the chocolate had a good balance of orange and tasted smooth. The dark chocolate at 64% is a ideal amount any stronger and it might of been too strong for me.
Overall this is a great chocolate company, I'm sure you can find this chocolate outside of Bali but it is of course easier to purchase it from Bali, especially at the airport. Highly recommend.