It is December and that means one thing! Time to run to Fortnum & Mason for some Christmas provisions! I doubt this store needs an introduction but F&M has been around for over 300 years and sells an amazing array of food, treats, wine and homewares. The F&M hamper is a must have purchase, I have three in my home. This year instead of getting a hamper like the last three years at Christmas I decided to go to the store and pick up a selection. Now lets take a look at what I happened to get!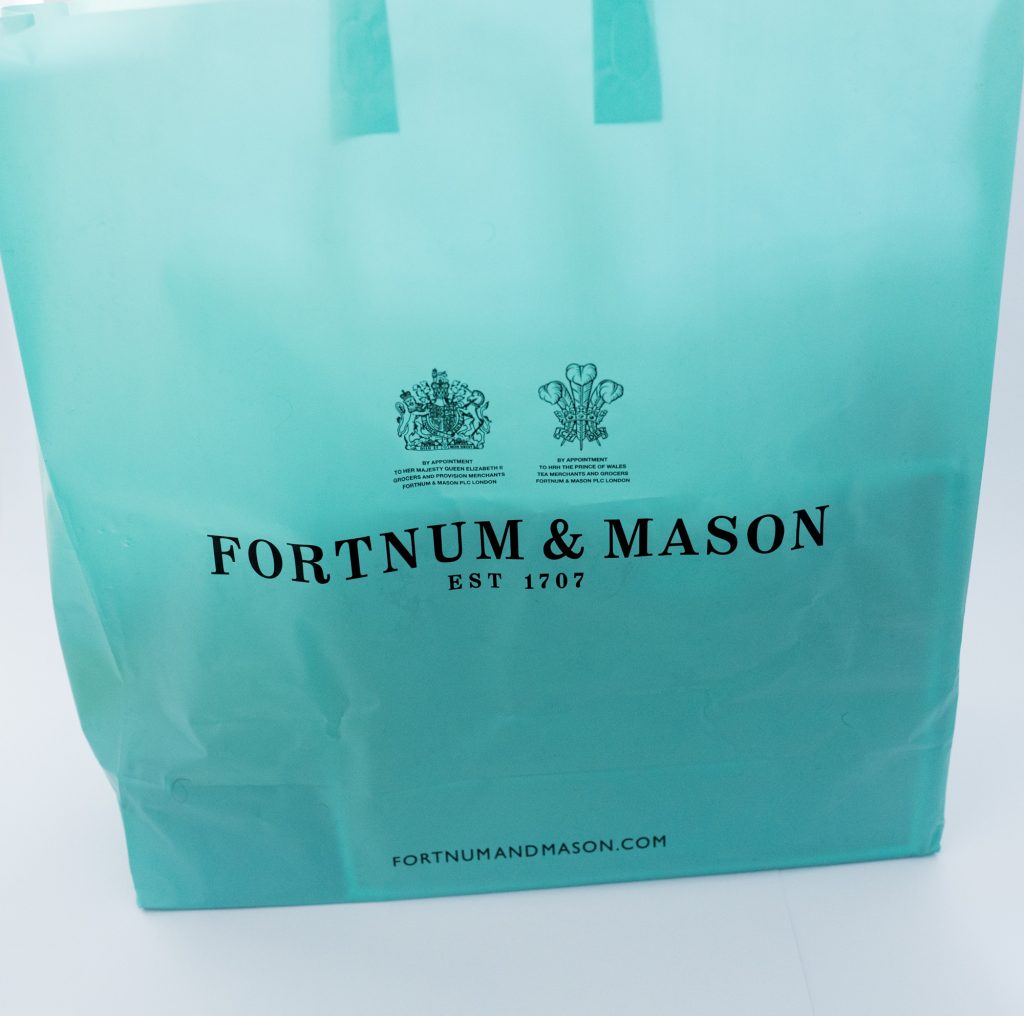 One rather large bag full of stuff 🙂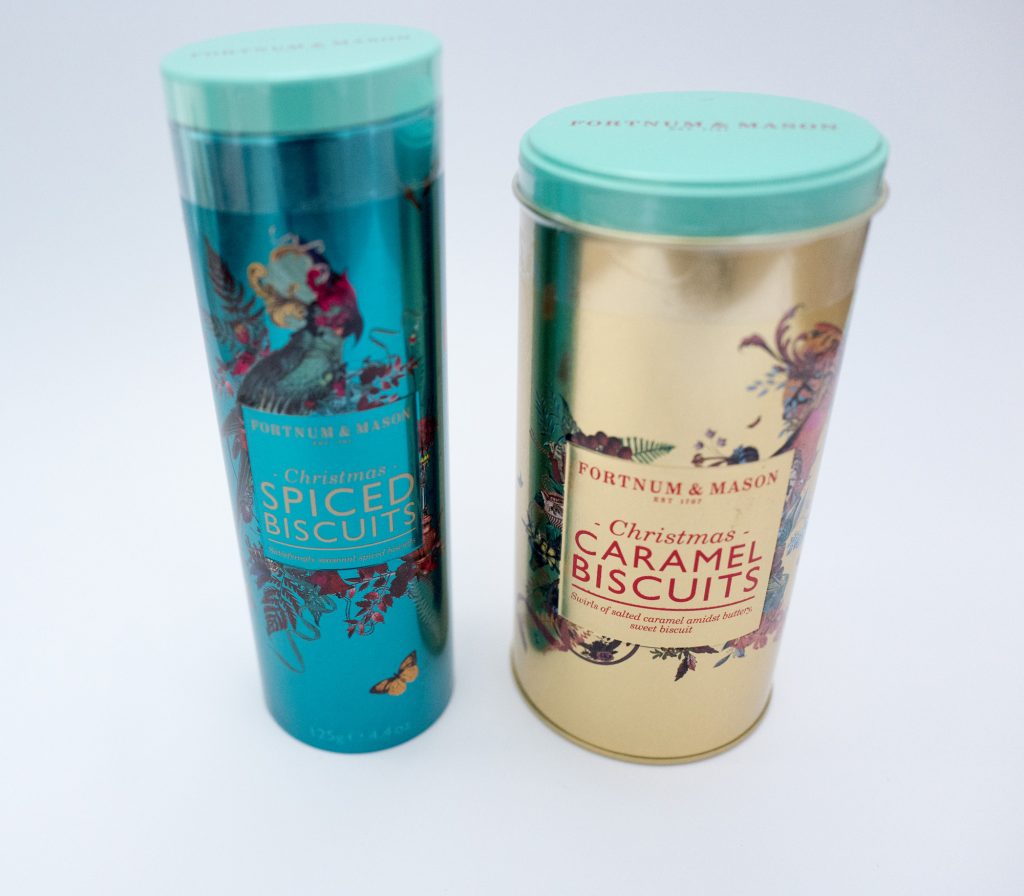 F&M make amazing biscuits all year round, so they are a must at Christmas, I picked up Christmas spiced biscuits and Christmas caramel biscuits which are new salted caramel biscuits for 2016. Both come in wonderful tins with amazing colours.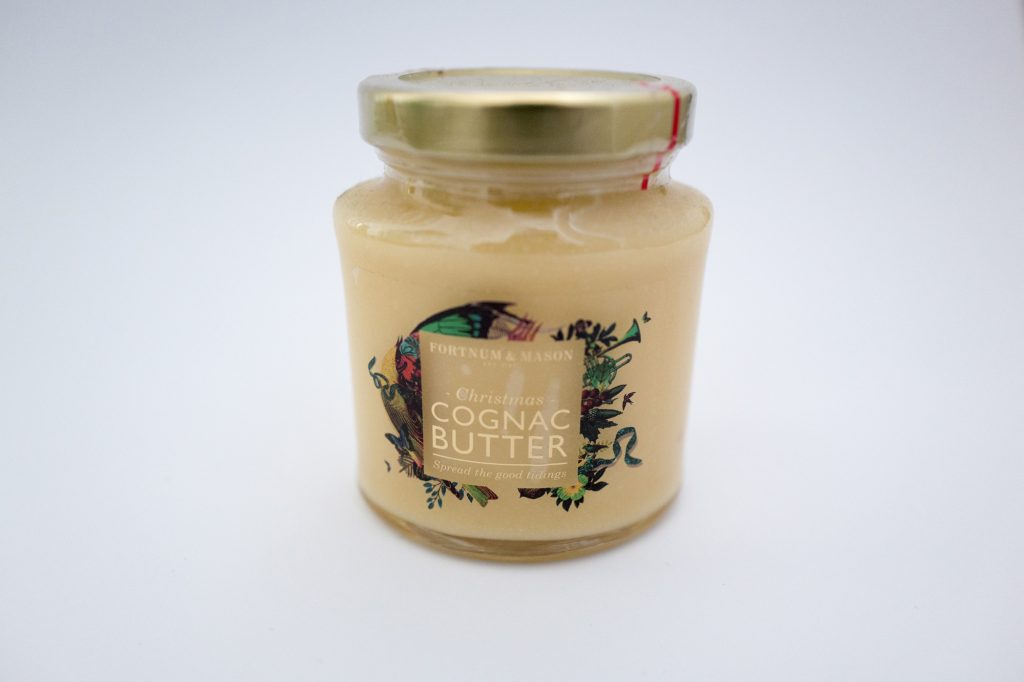 Christmas cognac butter, ideal for mince pies and Christmas pudding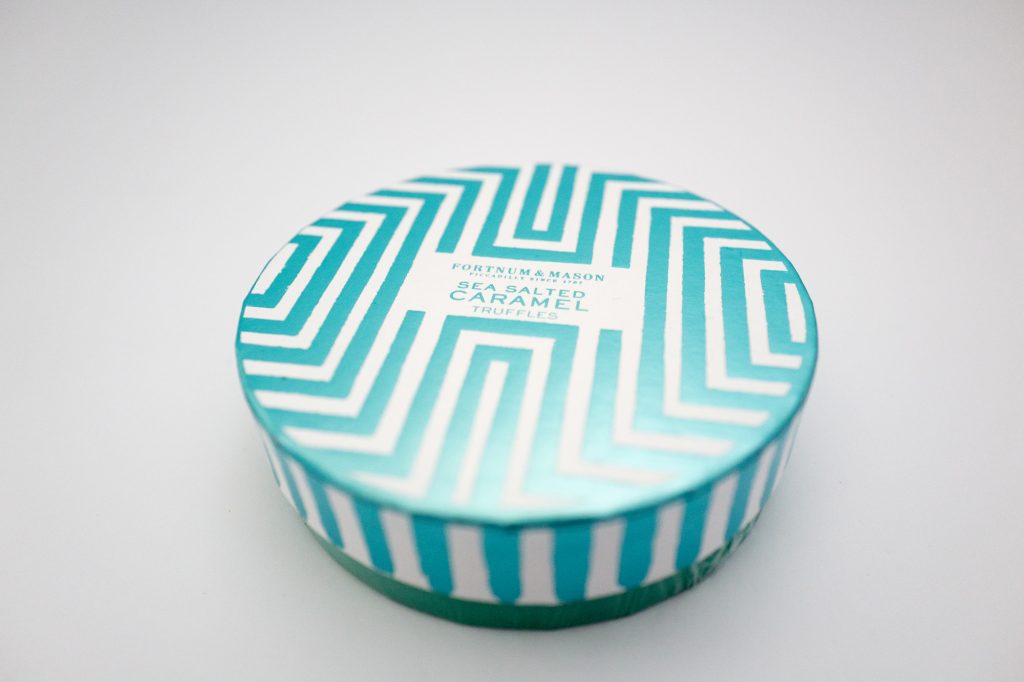 Milk and dark sea salted caramel chocolate truffles, ideal for a treat after breakfast on Christmas Day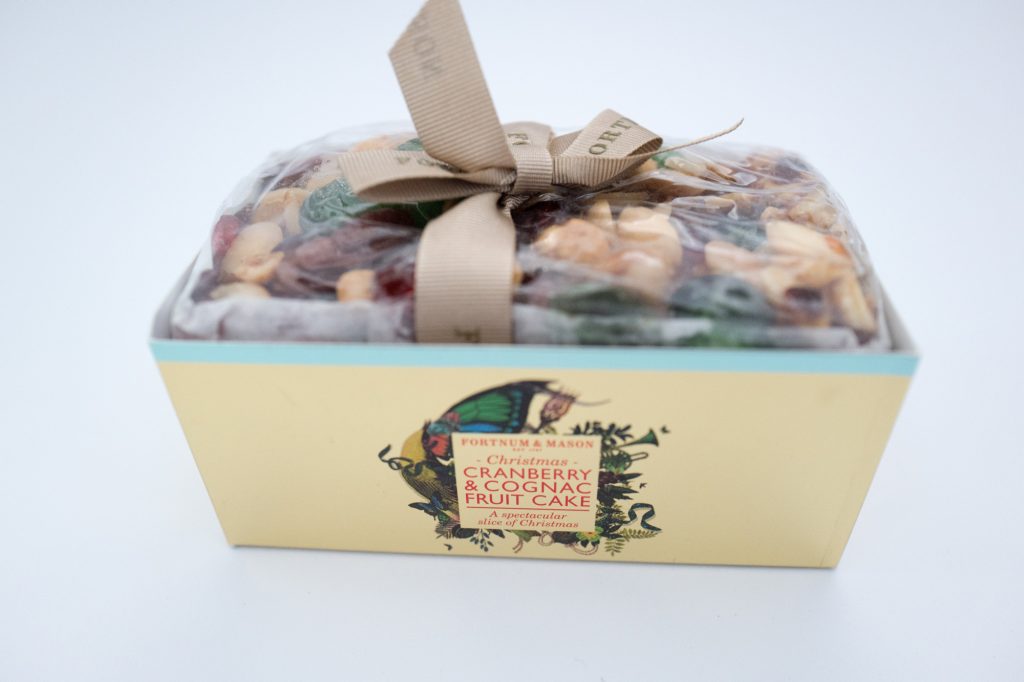 Christmas cranberry & cognac fruit cake, I really like this fruit cake, it has a lot of cognac in it. Also how cool is that gold box.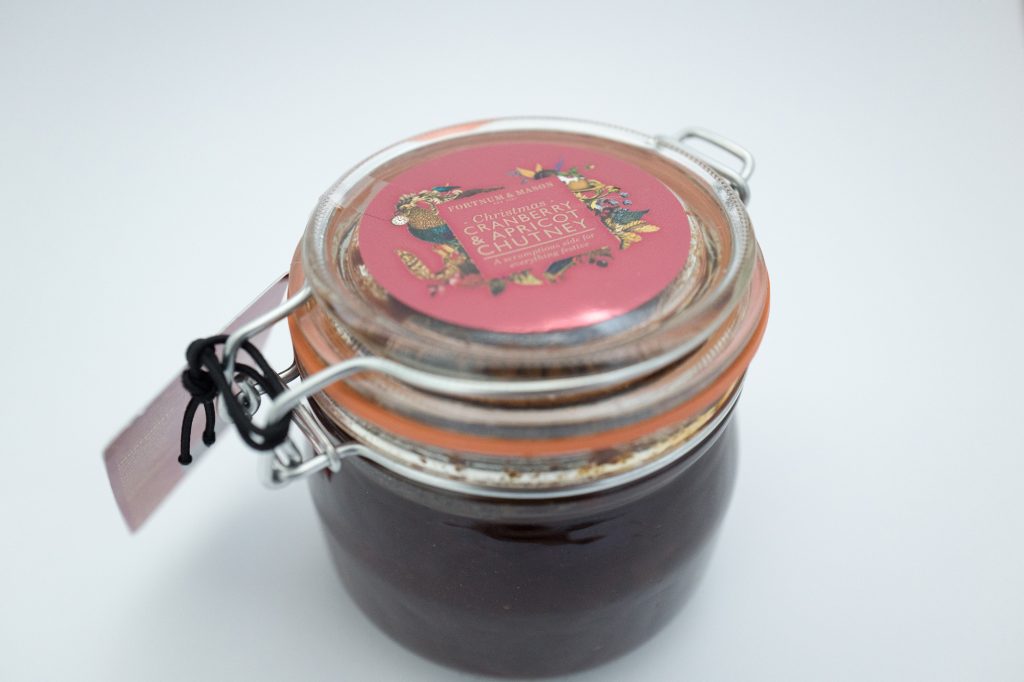 Christmas cranberry & apricot chutney, I love this stuff, it is one of the best Christmas chutneys I have eaten, I usually end up eating it every weekend in December with cheese when guests come over. But I always make sure there is enough for Boxing Day ham!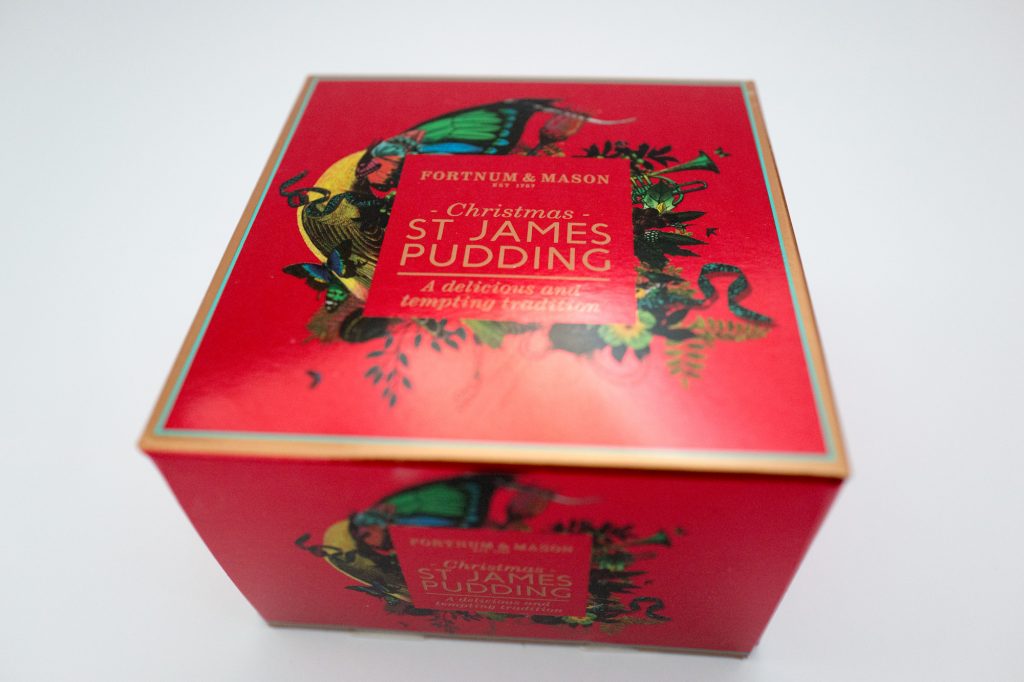 Christmas St James pudding, full of fruit and alcohol, a perfect way to end Christmas Day dinner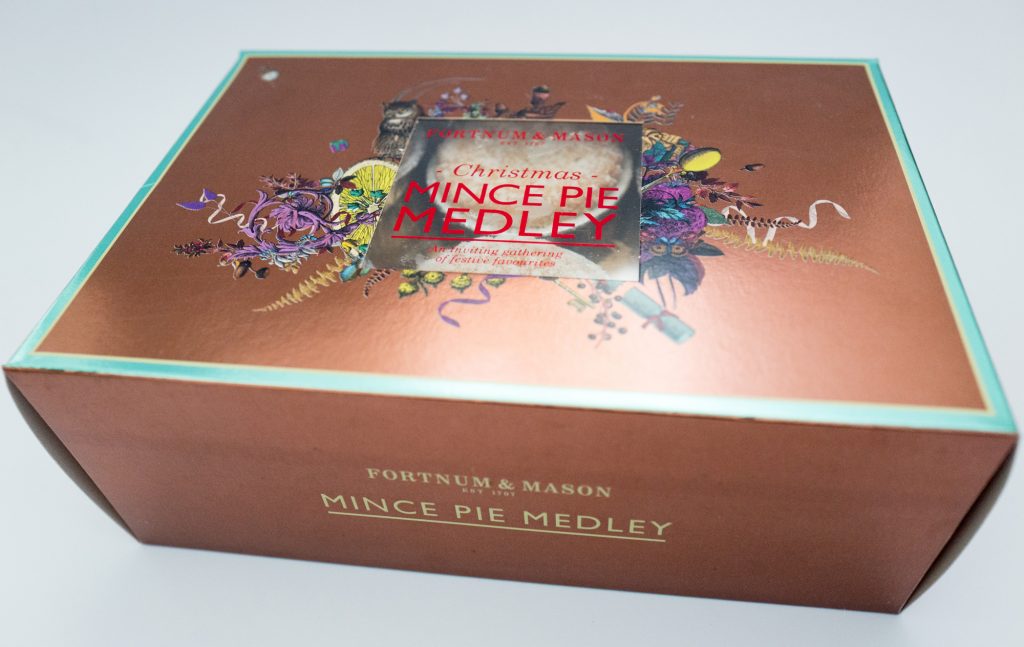 12 mince pies that come in three flavours: traditional, almond and St Clement's. These are so great, how a mince pie should taste. These and Gail's bakery mince pies are my favourite.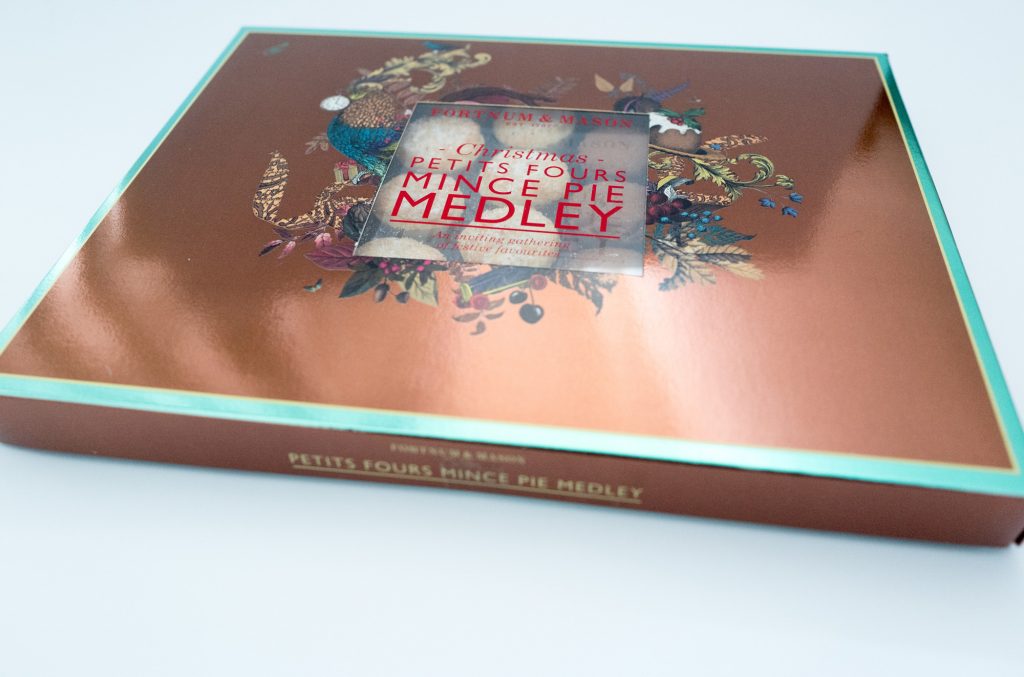 Of course leading up to Christmas you need these! 32 petits fours mince pies, these come in four flavours: Traditional, Almond, St Clement's and dark chocolate! The dark chocolate ones are the best but you don't get as many as the other flavours ?
To conclude if you love Christmas and food then you can't go wrong with provisions from Fortnum & Mason to make your Christmas extra special.