In late November I always pay a visit to Hotel Chocolat for some Christmas goodies. Hotel Chocolat are a British based Chocolatier that I have covered before. Now lets get into the details of what I purchased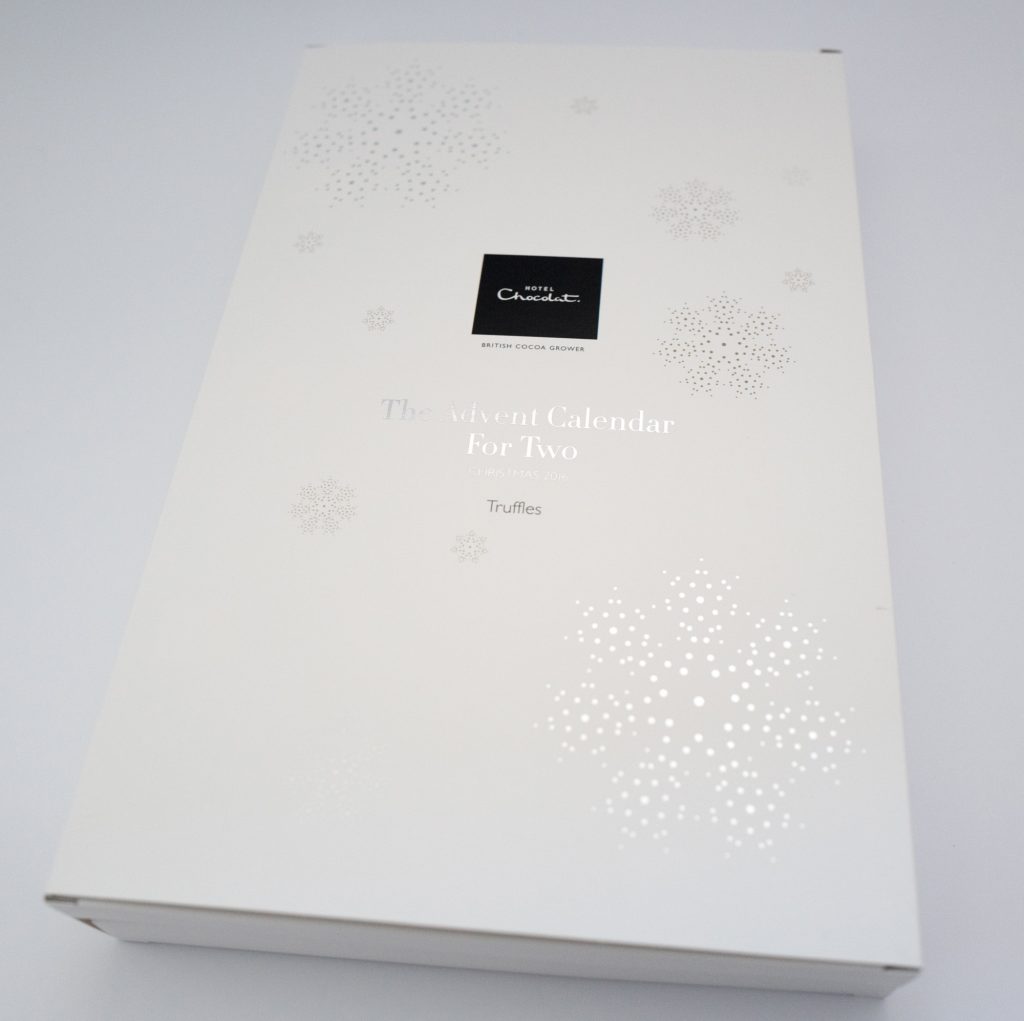 This is the focus of my shopping trip at Hotel Chocolat, I always make sure I get the Advent Calendar for two. This contains 48 truffles, two for each day, designed for sharing!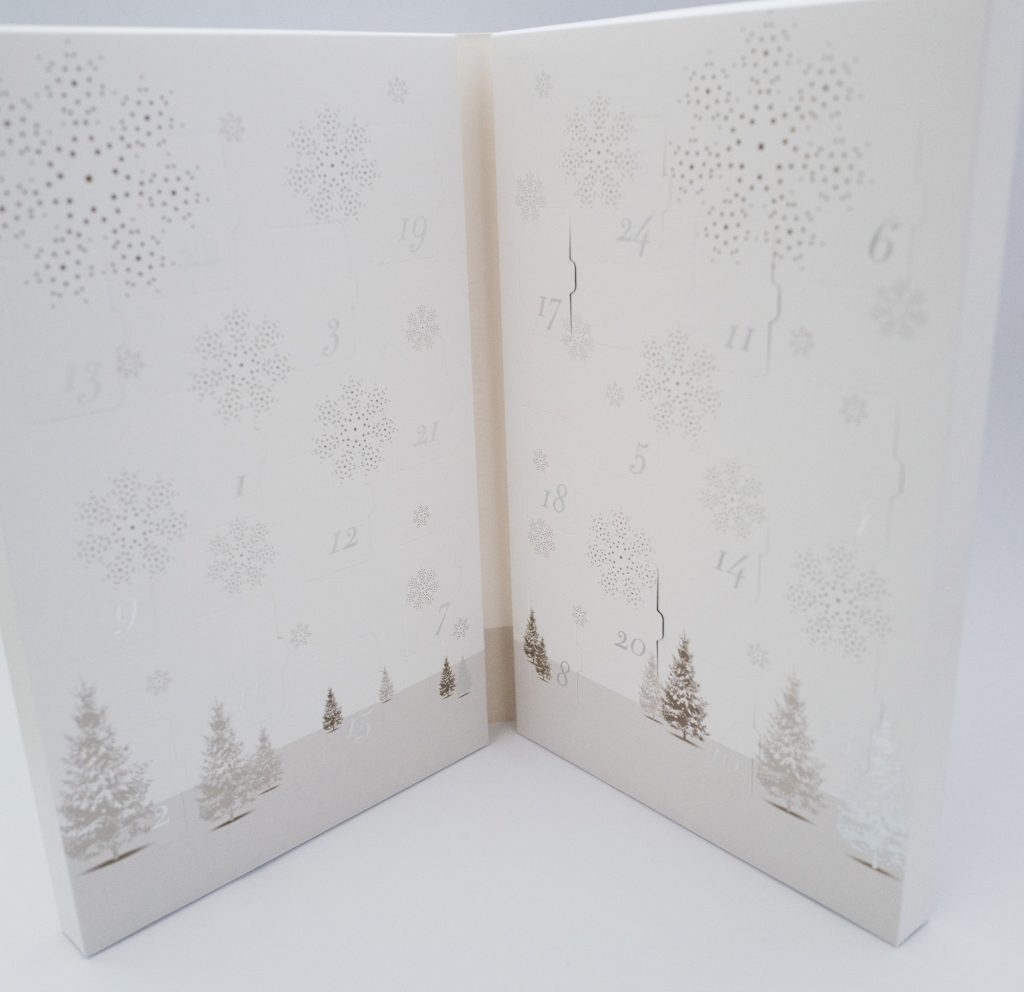 The calendar comes in white, with very nice silver trees and snow flakes, it opens like a book and looks lovely above a fireplace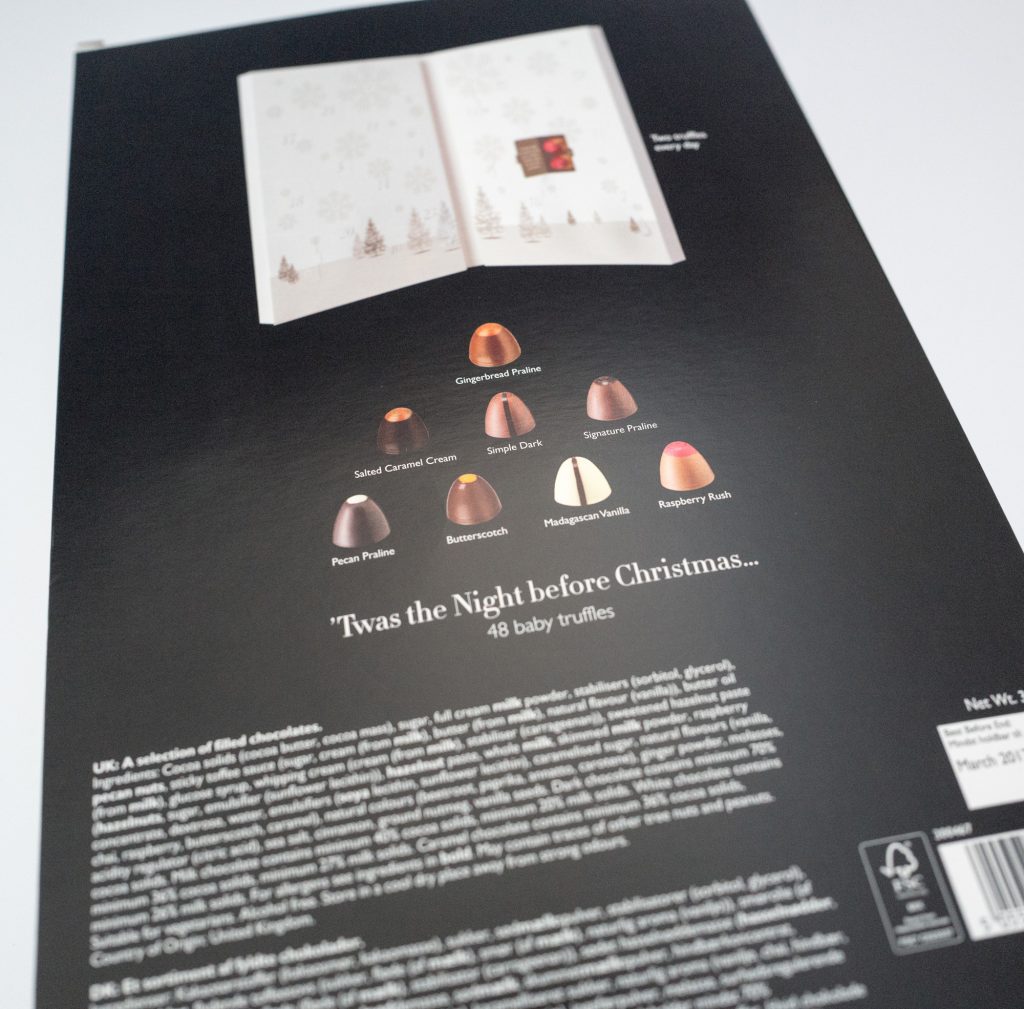 On the back you are given a list of flavours, you get the following: Gingerbread praline, salted caramel cream, simple dark, signature praline, pecan praline, butterscotch, Madagascan vanilla and raspberry rush. You get three types of praline which is great if you are a praline fan like me 🙂
I purchased a Classic Christmas Sleekster box, which is a box of 30 Christmas themed chocolates, an ideal gift or something to have at home during the festive season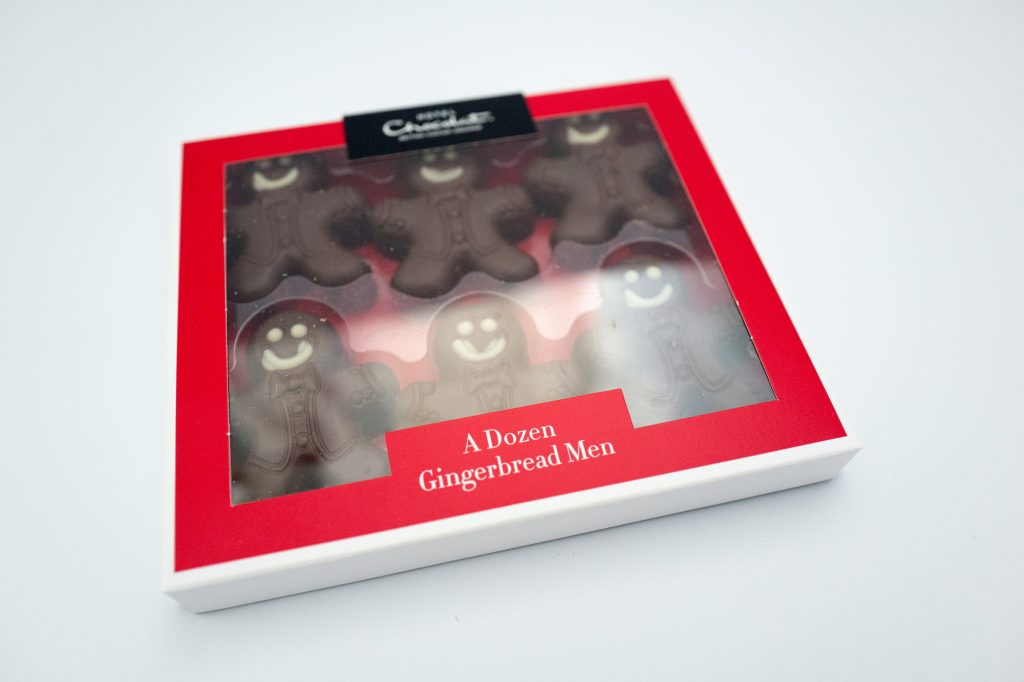 As a fan of gingerbread and chocolates this is a great purchase, 12 lovely milk gingerbread chocolate men, another great gift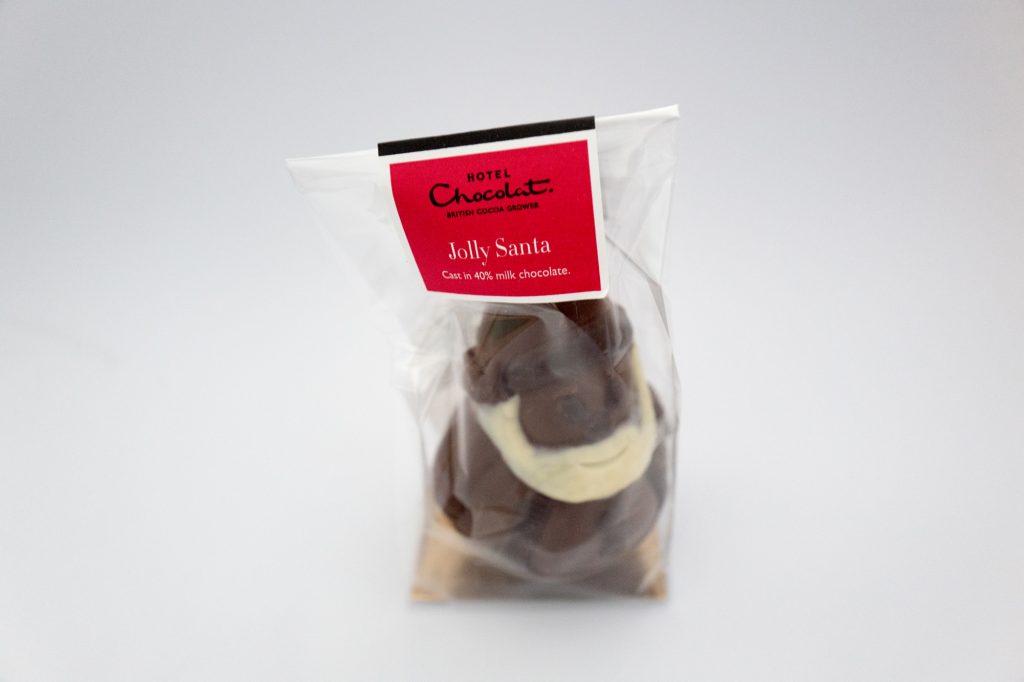 My final purchase was a couple of Jolly Santa's, a hollow chocolate Santa which makes a ideal gift for kids, but be careful not to drop them, they do break!
To conclude Hotel Chocolat have produced a excellent selection of Christmas gifts this year, and I highly recommend a visit to their stores, especially for the advent calendars