I can't believe I finally own one! A Prada leather hard-case suitcase in brown Saffiano leather. I have wanted a hardcase like this since at least 2010, the opportunity to purchase one came up last week. I always thought if I got one it would be a black hard-case with nylon and leather trim so the idea of actually owning a full leather one was just a whirlwind. I think I ended up purchasing the brown after just having seen Eddie Redmayne in Fantastic beasts and where to find them. His suitcase was great in the film but it wasn't a Prada! Now lets get into the detail: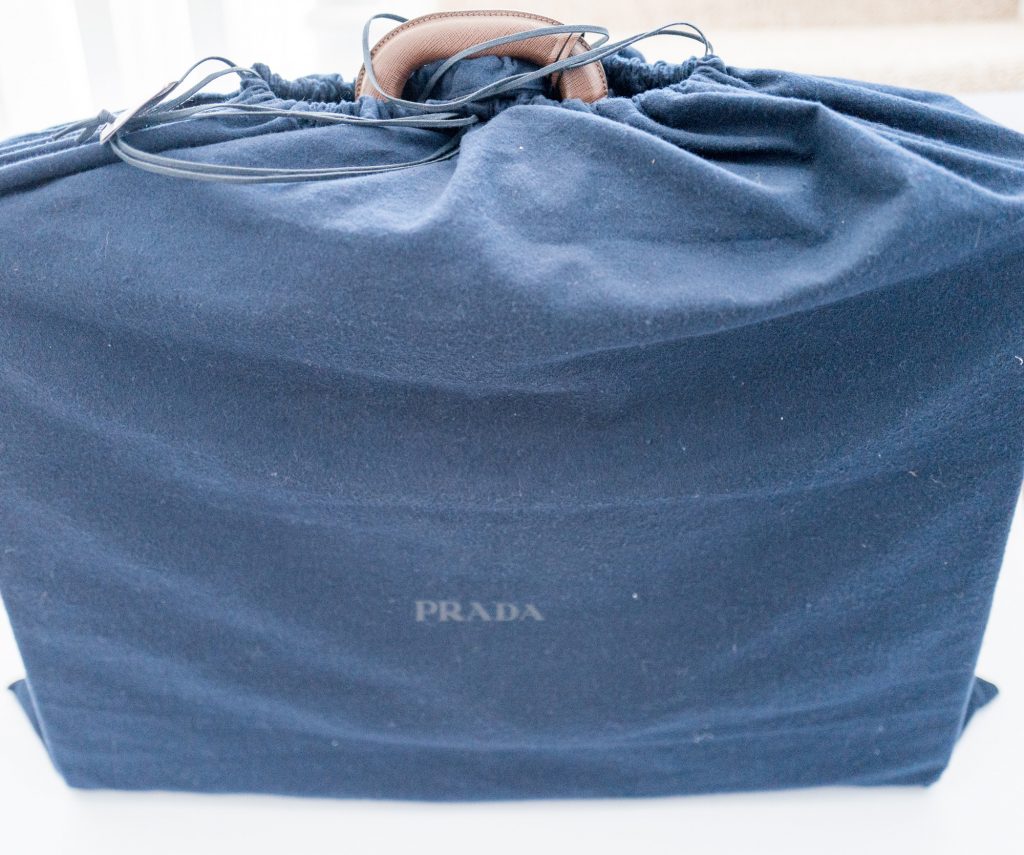 It comes in a large blue Prada cloth dust bag which of course I keep it in at all times when not in use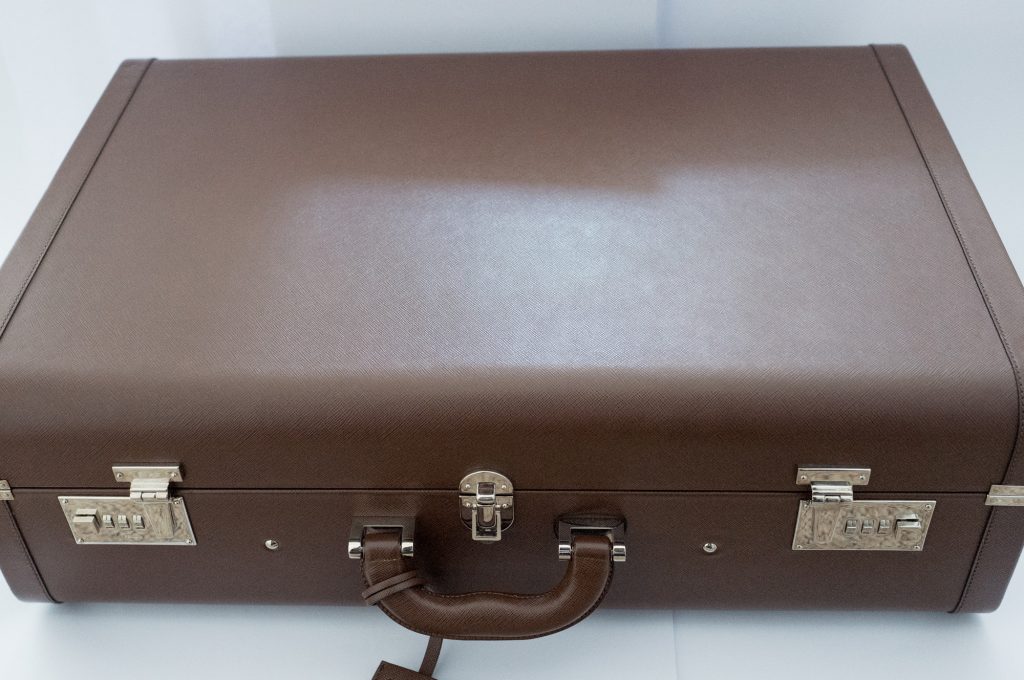 The suitcase is approximately 40″ wide which is a great size for travel. There was the option to purchase a bigger size but I thought that would just be too big for me. This is the first item I have owned in a classic brown colour and I'm very pleased with it.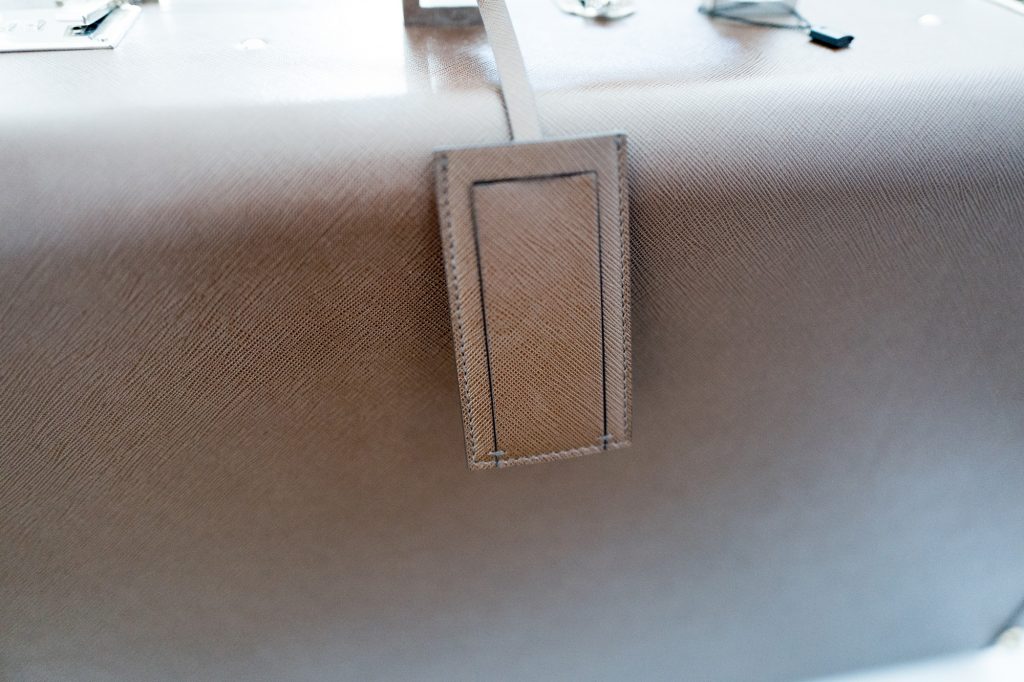 It comes with the classic Prada luggage name tag in matching brown leather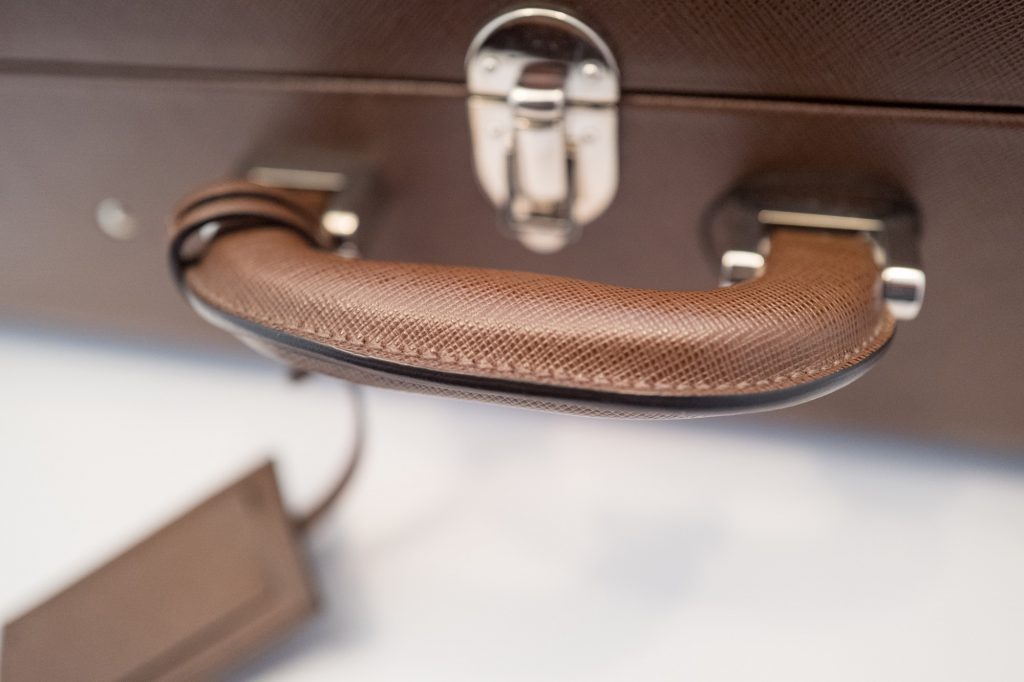 The handle is very firm and solid and is also in brown leather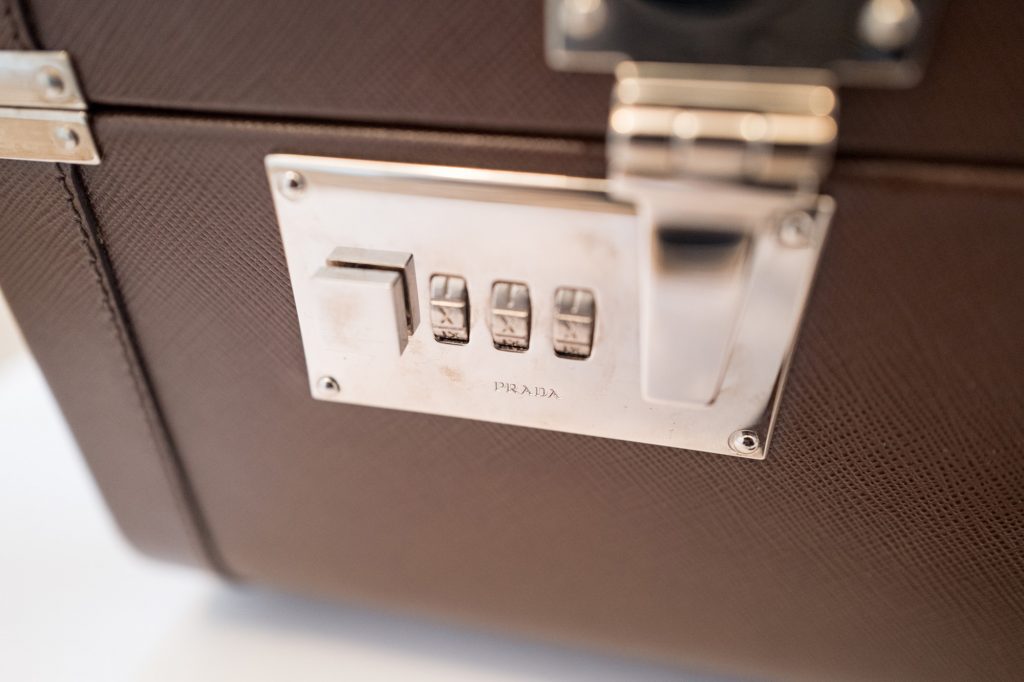 Above and below you see close ups of the left and right suitcase openers. These have the Prada logo etched into the metal, all the hardware is brass.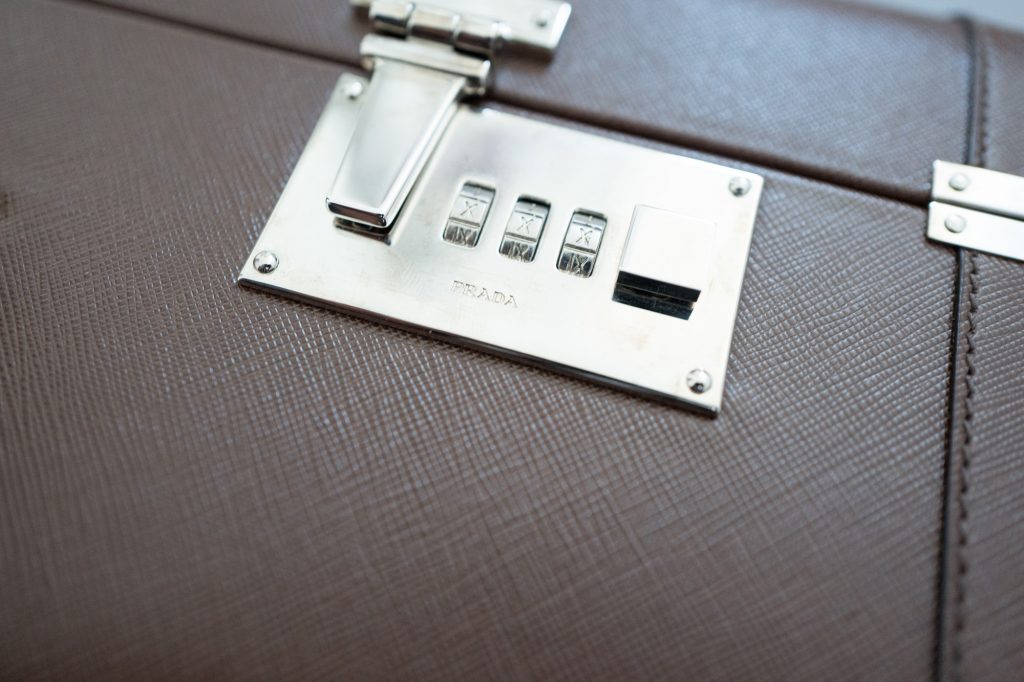 The suitcase has a roman numerals combination lock running from 1-10, a nice touch.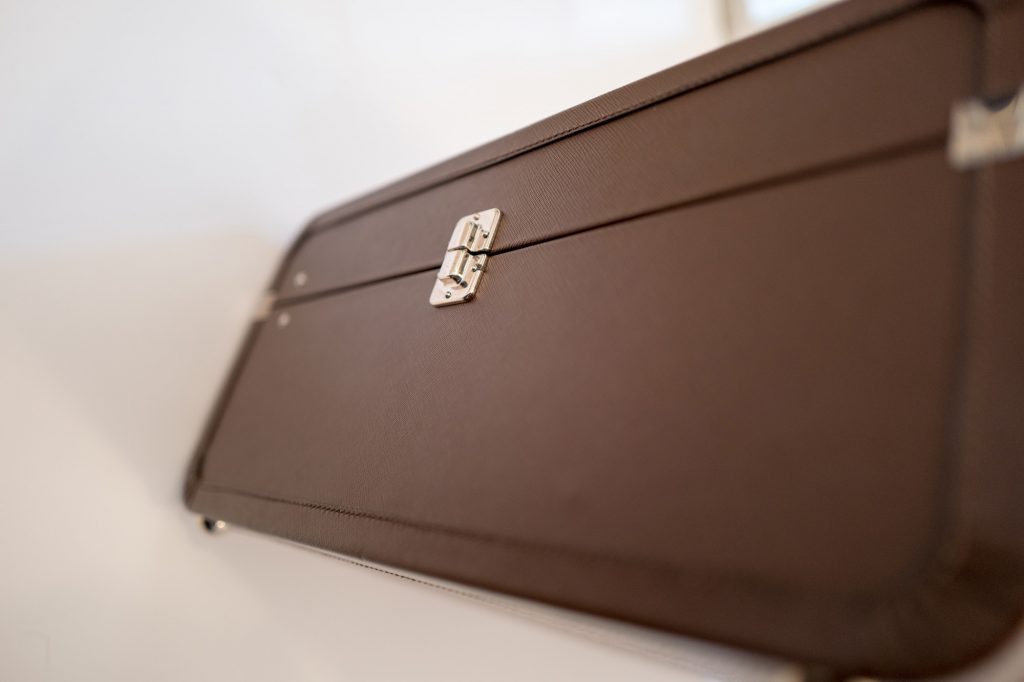 Each side has metal edging on each corner and metal hardware on each end, though these don't lock they are there for shock protection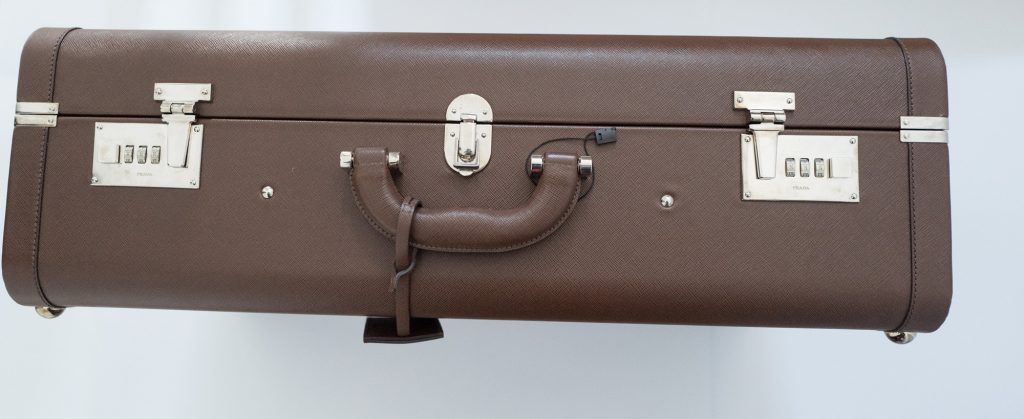 The front off the case has a central metal hardware above the handle that has a clip providing a third safety lock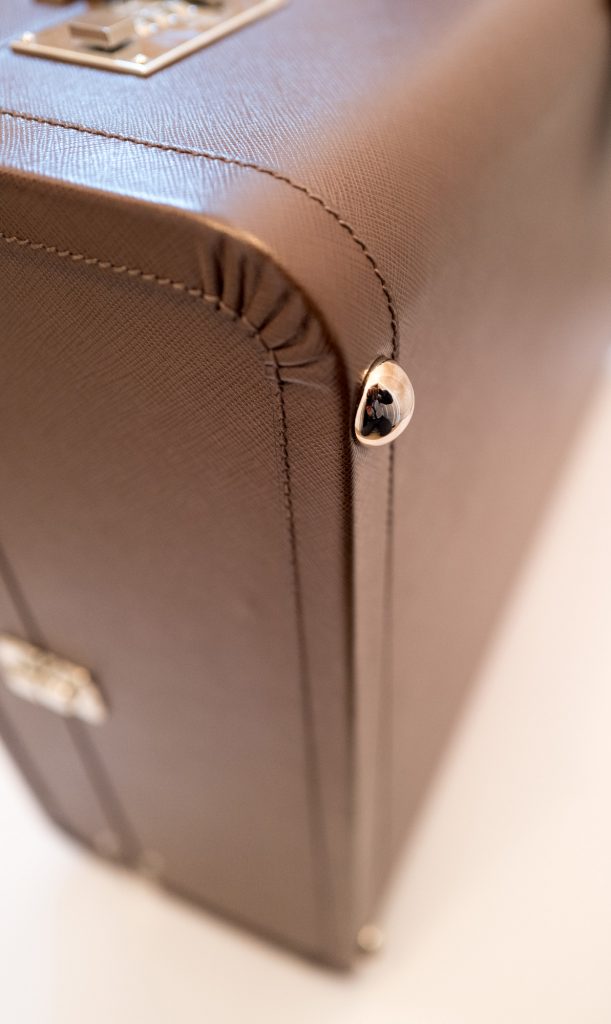 The bottom and underside of the case have 4 large metal half domes on each corner to stop the case from getting damaged when on the floor. The stitching and workmanship of the case can also be seen here. The leather corners just look fantastic.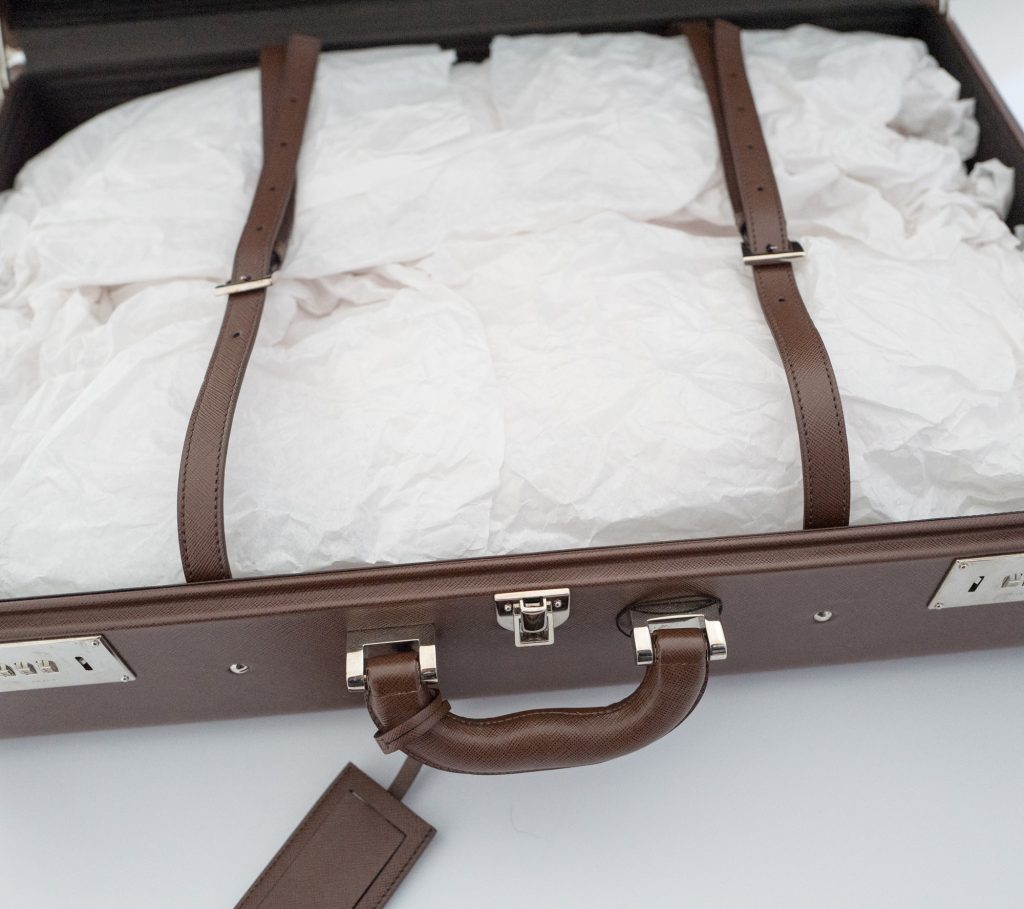 Once open you are presented with two matching leather straps designed for holding your clothes in place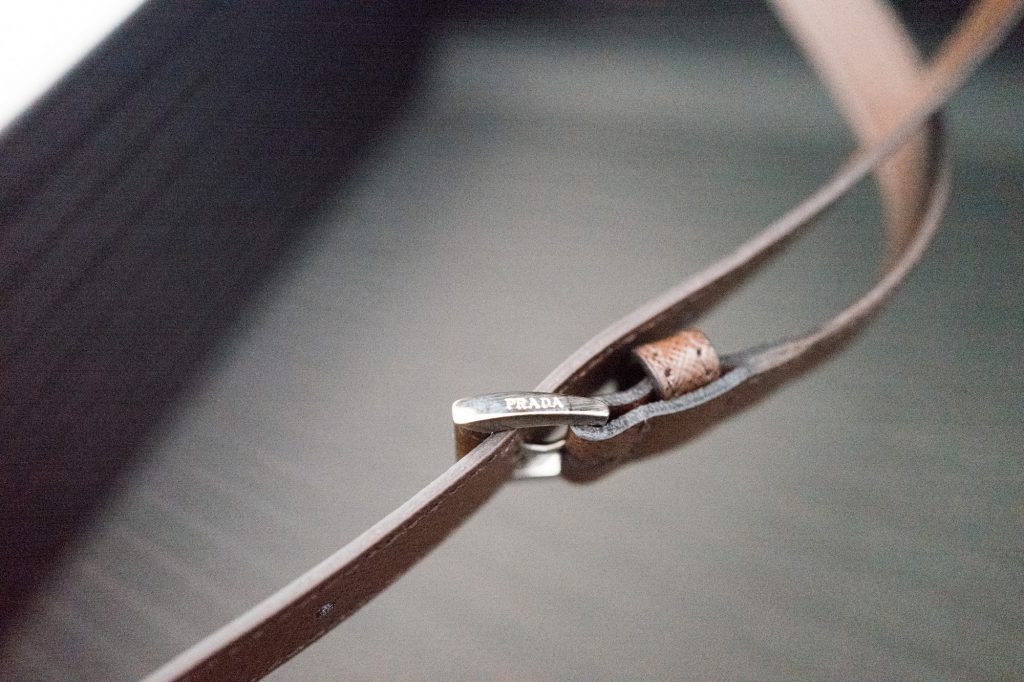 Each leather strap has brass Prada embossed metal hardware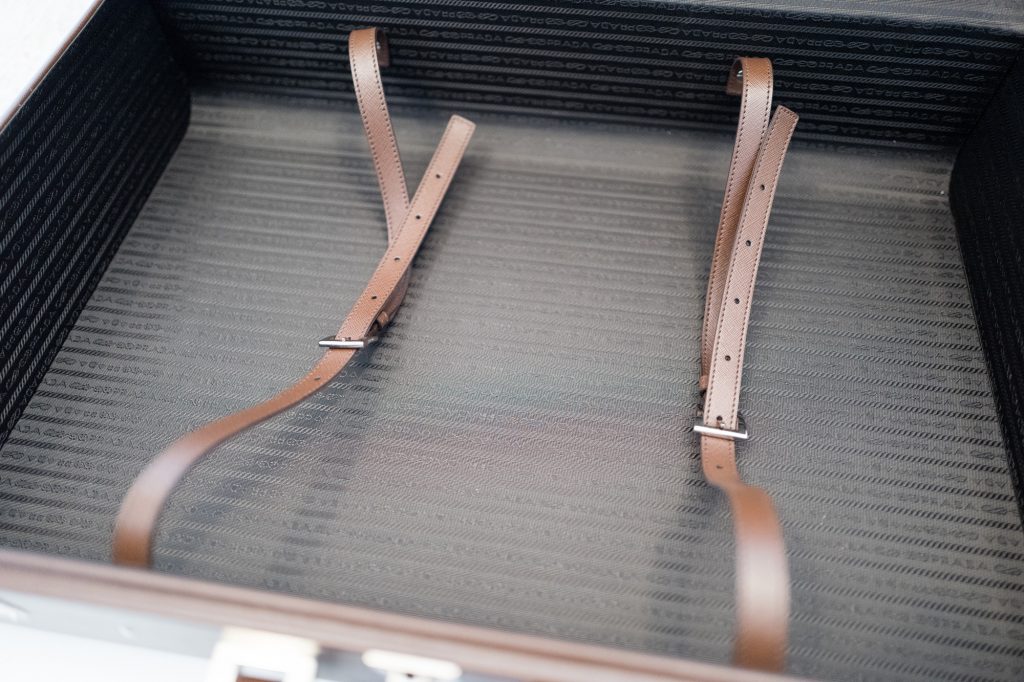 The inside of the case is lined with the classic Prada logo material, the case has enough space to easily store two pairs of shoes, a wash bag and a suit bag. It is ideal for travel to weddings or for short trips up to 5 days.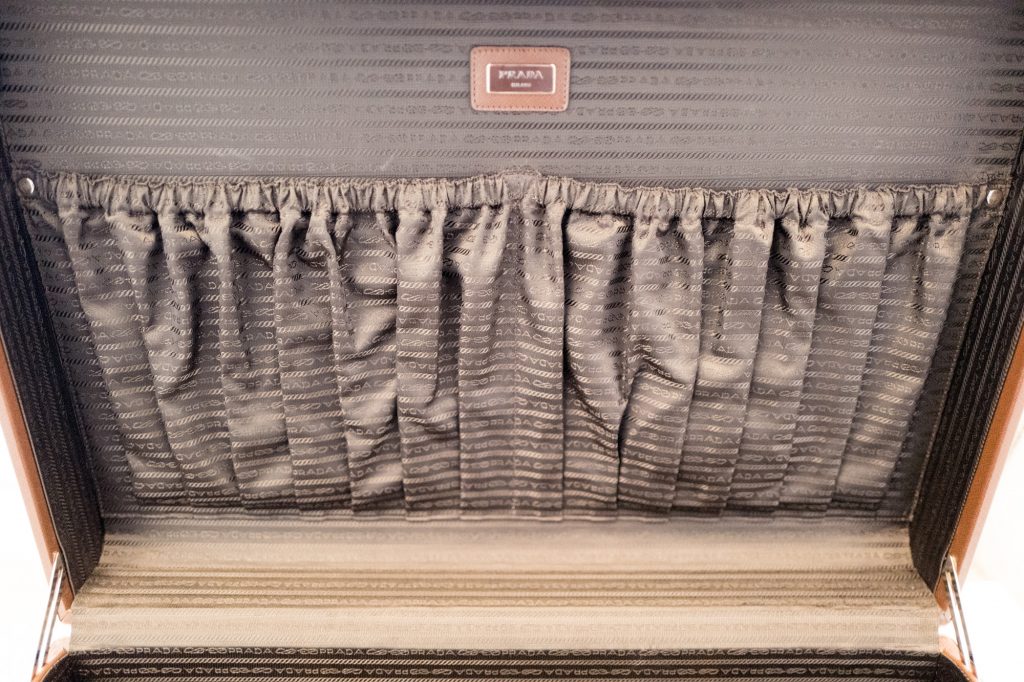 The upper part of the case has two large compartments for storing smaller items that you don't want moving around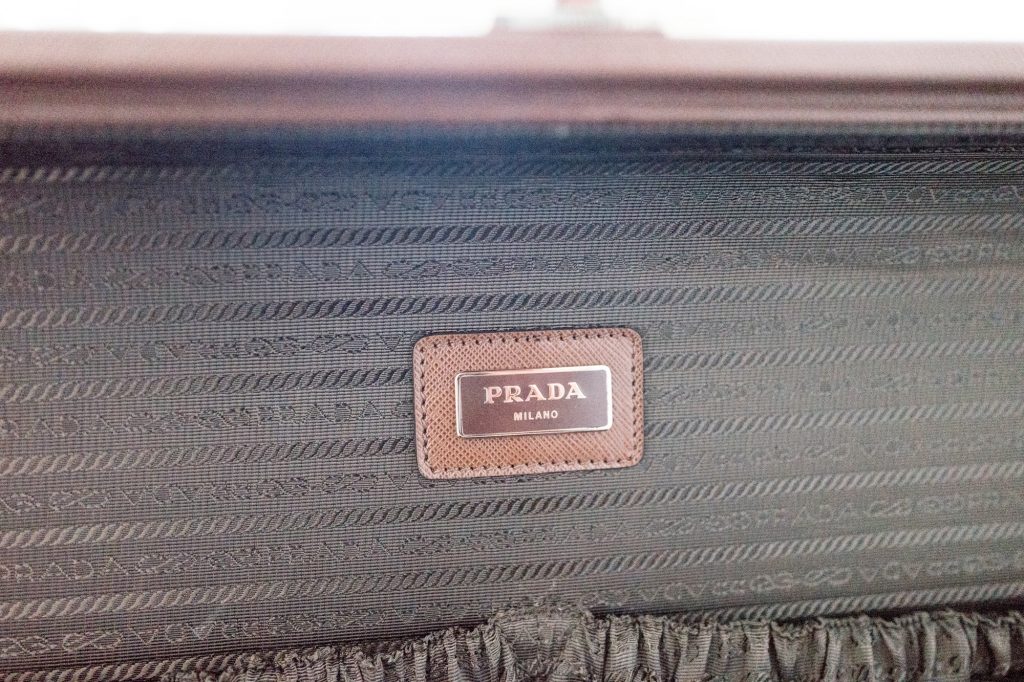 The Prada logo on a metal plate with a leather surround is classic touch.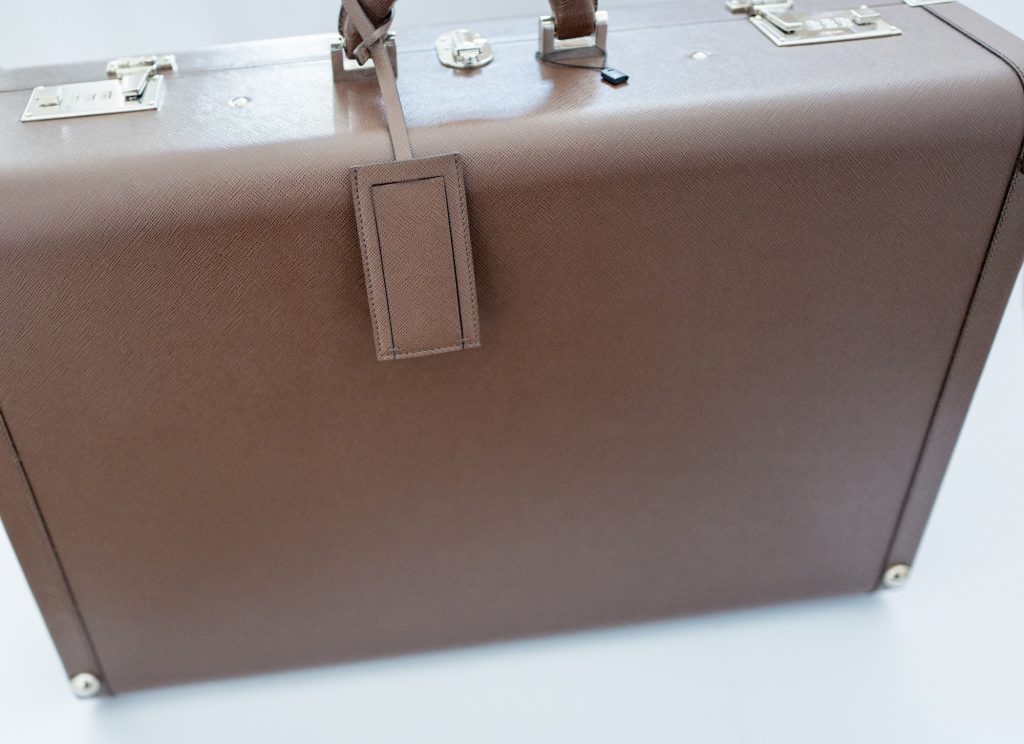 The leather on the case is just so wonderful, I'm so glad I bought the leather version, I know over time it will get bumps, marks and small imperfections, but that is part of the story of any piece of luggage.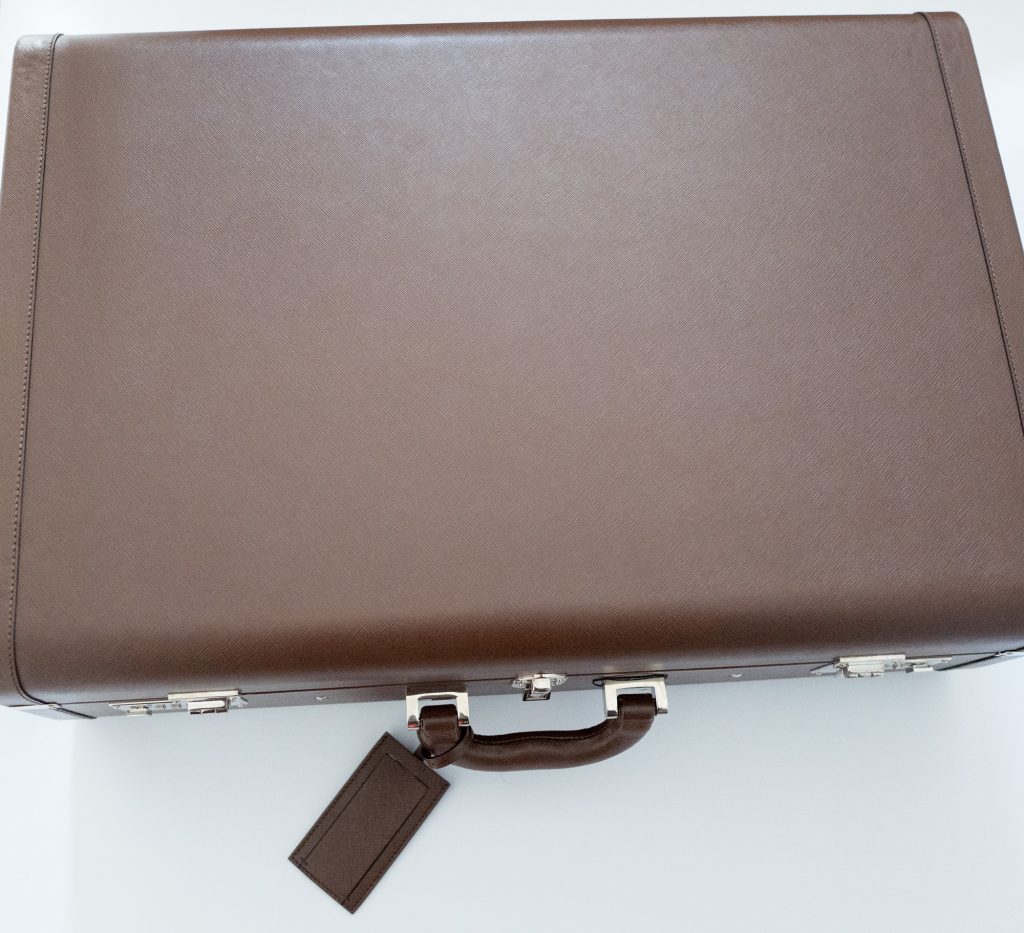 The suitcase will leave the house 🙂 But it will never ever travel on a plane or be checked in. It is for use on trains where it can be stored above my seat and for car journeys within the UK and of course in Europe.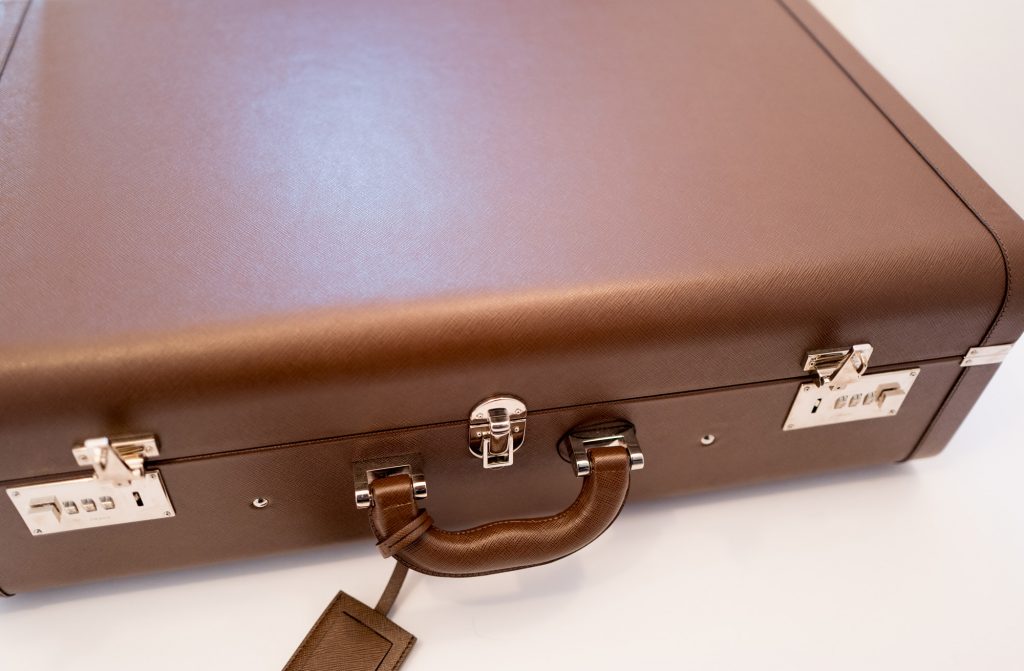 To conclude this is the most beautiful piece of Prada luggage I have ever bought. I think it's time to go into the walk-in wardrobe and admire it again 😉