I ordered a MacBook Pro 2016 15″ in space grey around 10 minutes after the Apple event finished in October, all I wanted was a updated Mac Pro! Of course Apple couldn't be bothered providing that. So I decided to go for the 15″ MacBook Pro instead. I must say I was very worried that I had made the wrong decision, especially after the extremely large price hike in the UK, but I thought okay I will give the machine a chance and if I hate it I will return it.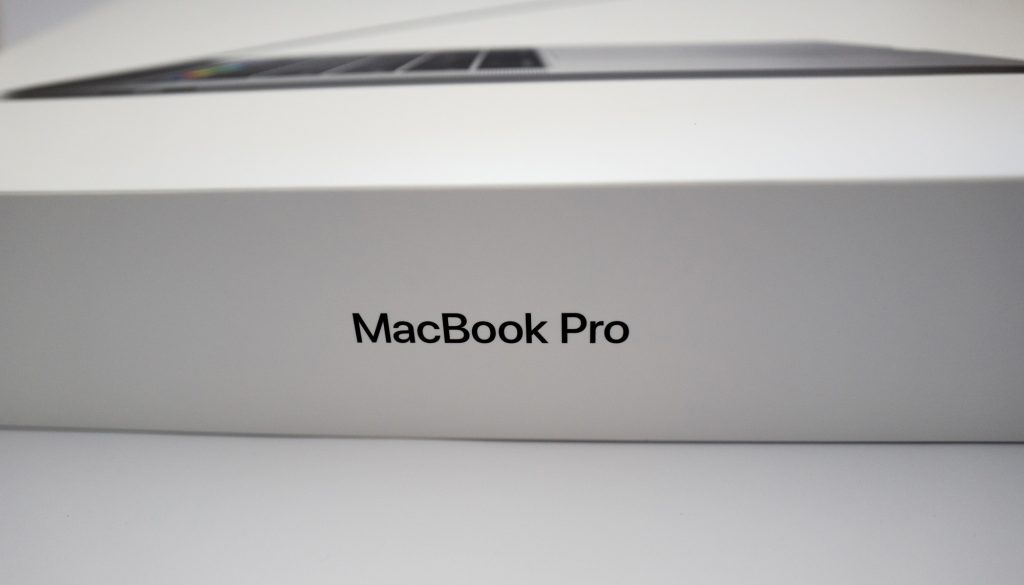 The standard Apple white box arrived with a image of the computer on the top of the box and the large MacBook Pro logo on the side. With all Apple products the packaging is always a joy. So I opened it up and there it was in shiny space grey!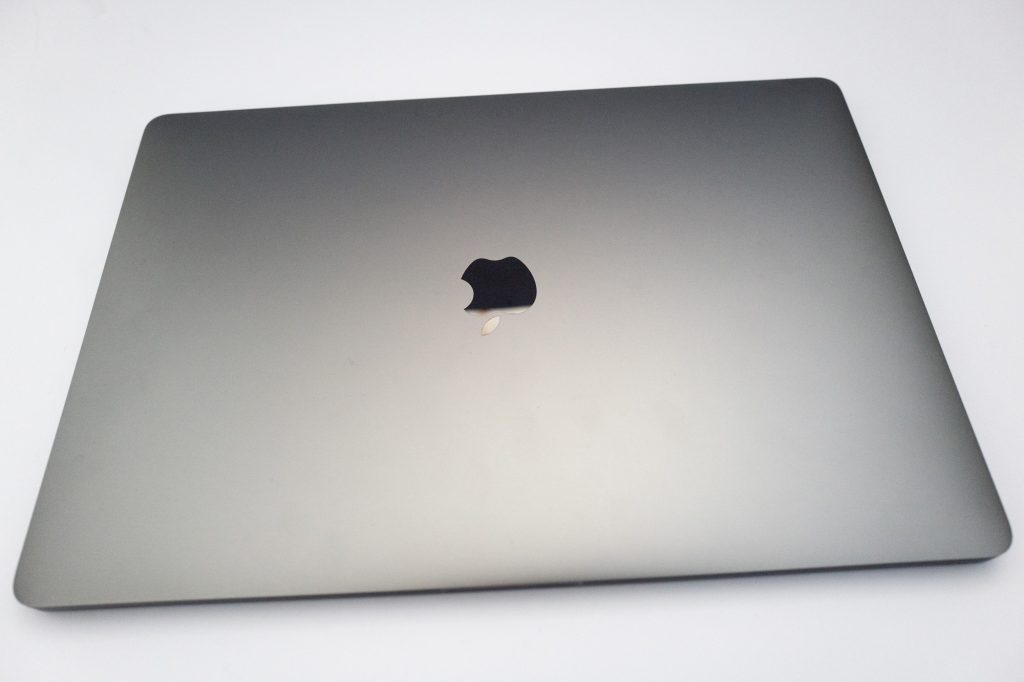 The first thing I notice is how this is just a big brother to my already amazing space grey MacBook 2015 model.
This is my first MacBook Pro laptop, I have always used Apple iBook's, MacBook Air's and MacBook's. Having owned either a 11, 12 or 13″ machine this 15″ machine does feel like a beast!
Now lets take a look at the tech specs:
2.7GHz quad-core Intel Core i7 processor
Turbo Boost up to 3.6GHz
16GB 2133MHz memory
512GB PCIe-based SSD1
Radeon Pro 455 with 2GB memory
Four Thunderbolt 3 ports
Touch Bar and Touch ID
For me the specs are great compared to my MacBook 2015 model, this has double the memory and SSD HDD space, amazing graphics and it's quad core. It does very well on GeekBench scoring around 12900 on multicore and 4100 on single core.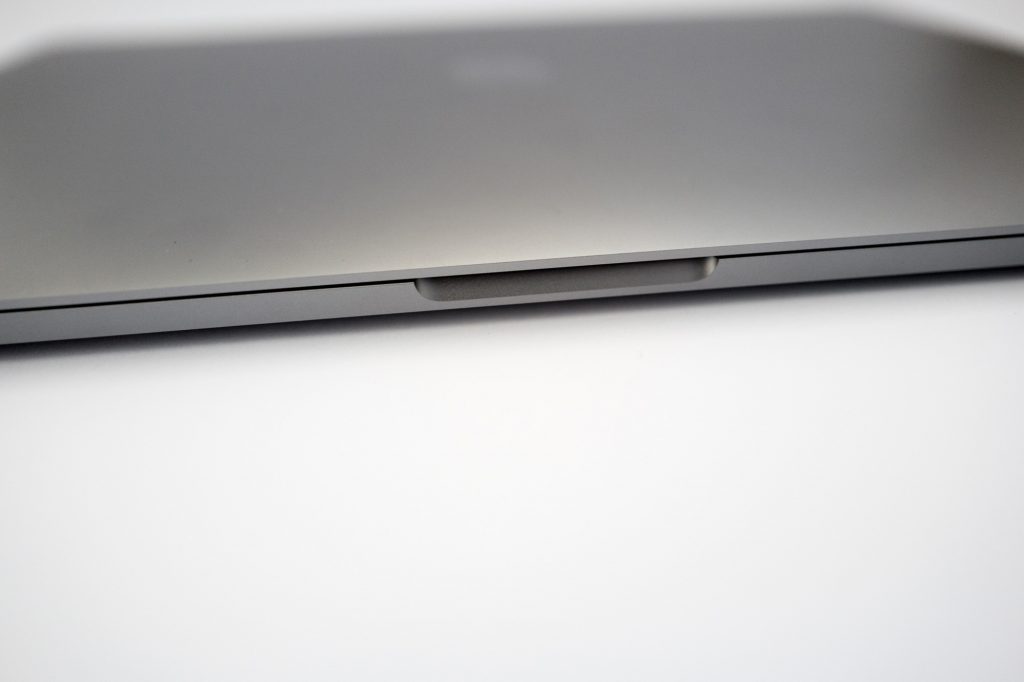 The design is wonderful, it is the best looking MacBook Pro every built, the thinness of the machine just makes the proportions perfect, previous 15″ Pro models always felt a bit bottom heavy, this feels great at 4lb it is double my MacBook 2015 but you feel like the weight is justifiable by the size of the machine.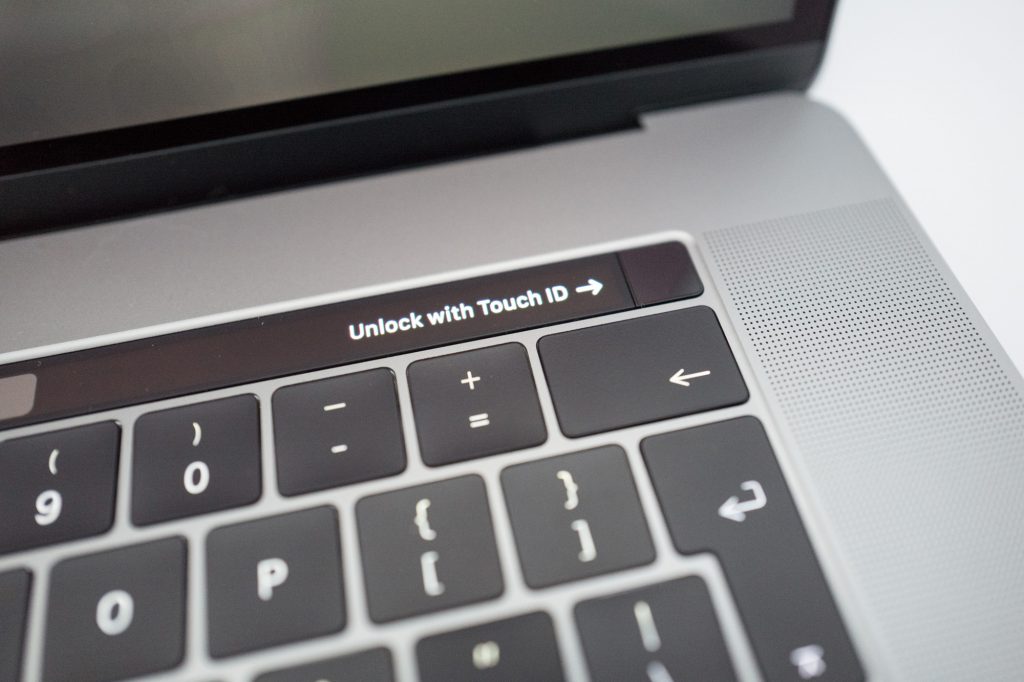 I really like the Touch ID feature, you can login instantly which is great, it does really save a lot of time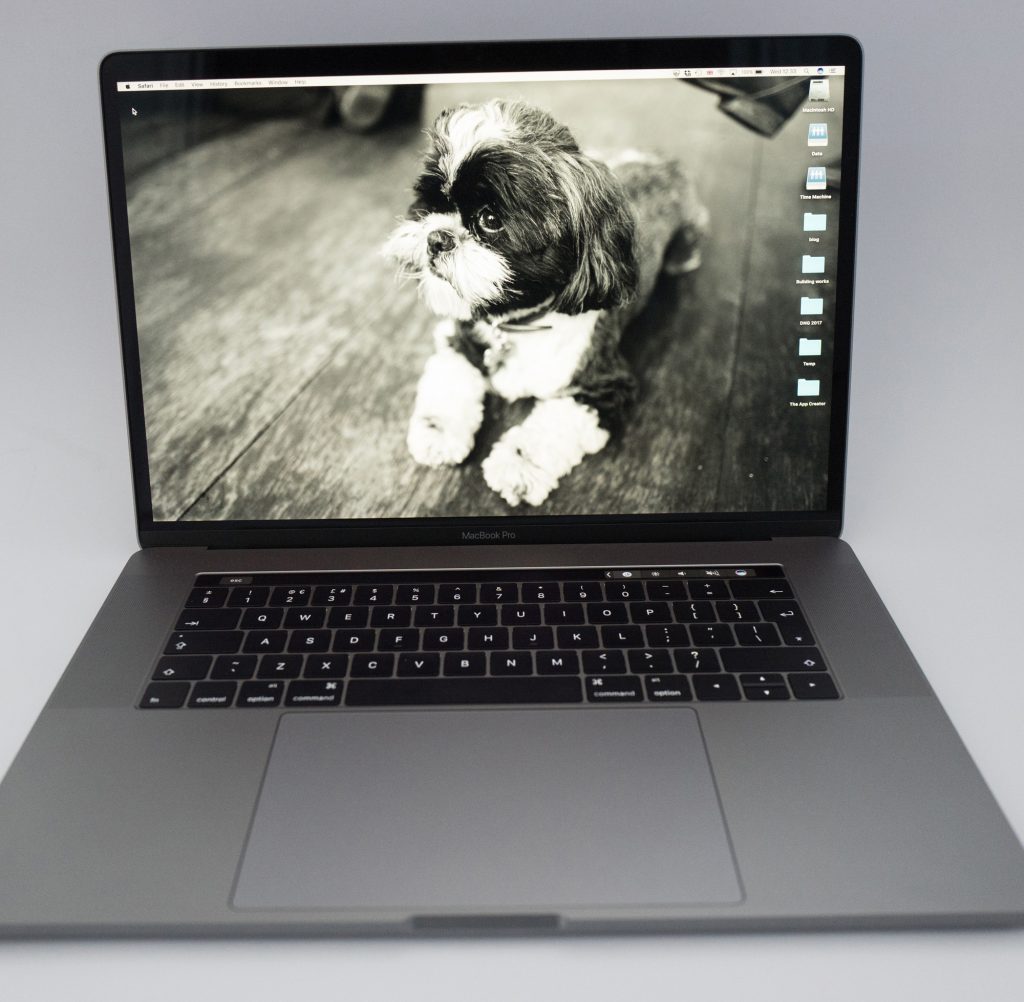 The screen is excellent, it is very bright the resolution is great and I am really enjoying the additional space, especially in Adobe Lightroom. The speakers are very good, much louder and clearer sound compared to any other laptop I have owned. The track pad is very big and sometimes I struggle when it comes to dragging folders, I have never had this issue on any of my Apple laptops but I'm getting used to it.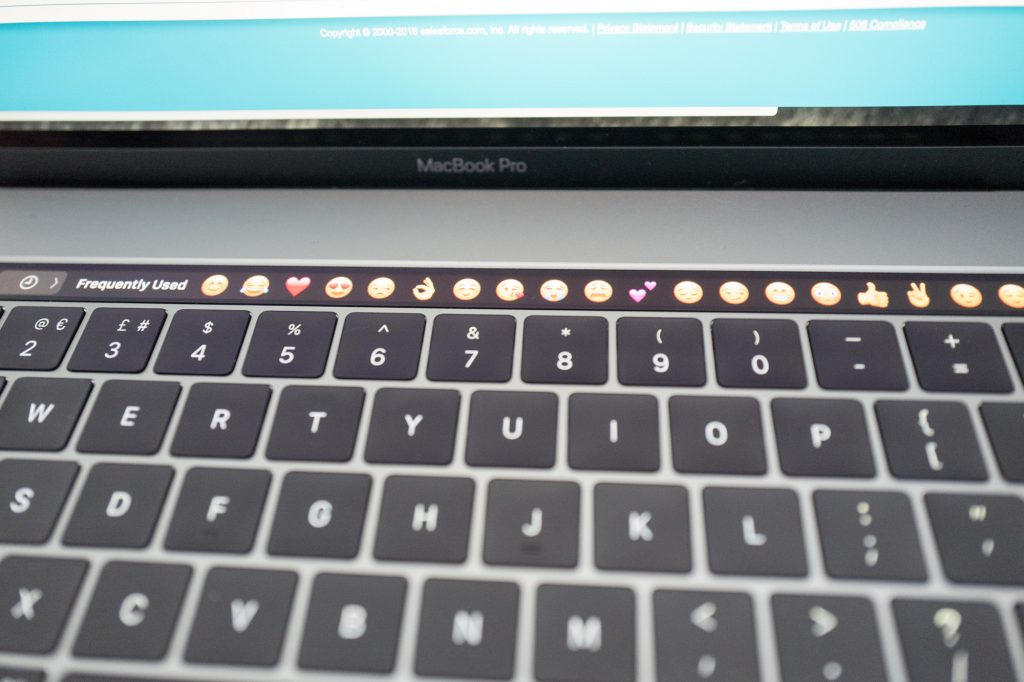 The keyboard is better than the last version on the MacBook 2015, I did find the new design keyboard a little hard to get used to on the MacBook last year, but these keys have much more travel so it was a piece of cake.
The machine has four USB-C ports which I'm fine with, I'm planning on buying a USB-C external HDD, I already use a NAS to store all my data and backups so I don't see it as an issue. I also have already been using the USB-C port on my MacBook 2015 model so the idea of using a dongle from time to time isn't an issue. I did find it hard with one USB-C port, a few times my battery would be low and I needed to transfer files but I couldn't until I had charged the machine up, that was a pain but with four ports this is not a issue.
The battery doesn't last 10 hours however! However it does last longer than my 2015 MacBook which also had a stated battery life of 10 hours so I'm pleased as it is a improve. One thing to note though is the new power adaptor is huge compared to the MacBook 12″ power adaptor, it is a lot higher watts so it makes sense but I was still surprised.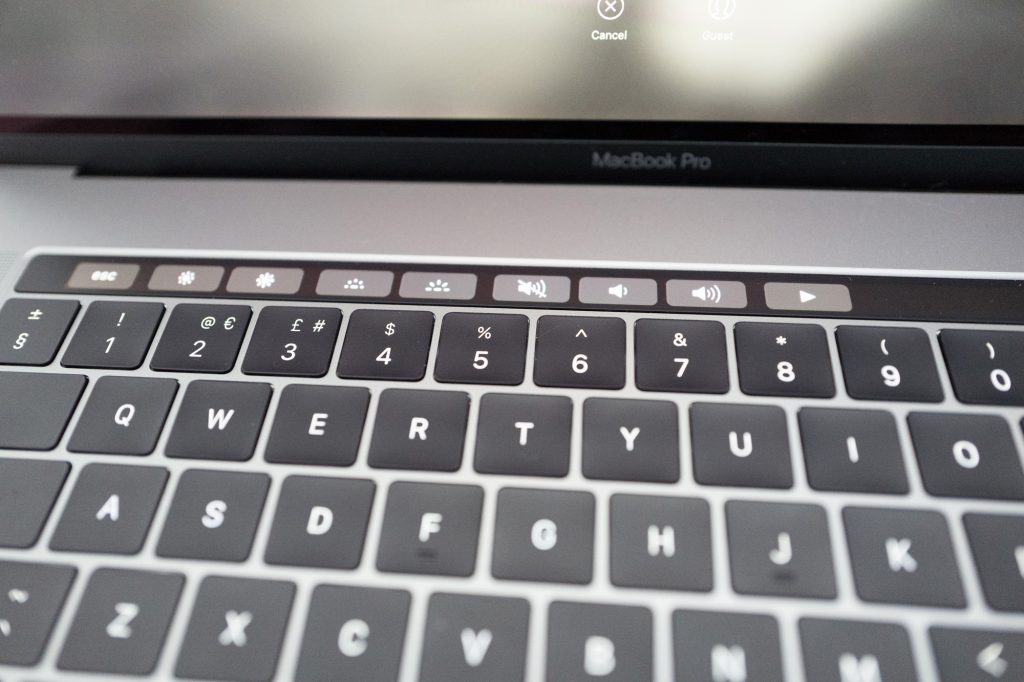 I don't really use the touch bar much apart from changing the volume, I think once I get more apps that use it then I might use it more, however I'm not planning on upgrading software such as Adobe Lightroom and Photoshop just to use touch bar.The touch bar is quite cool on Safari, it Shows you links to all your open windows.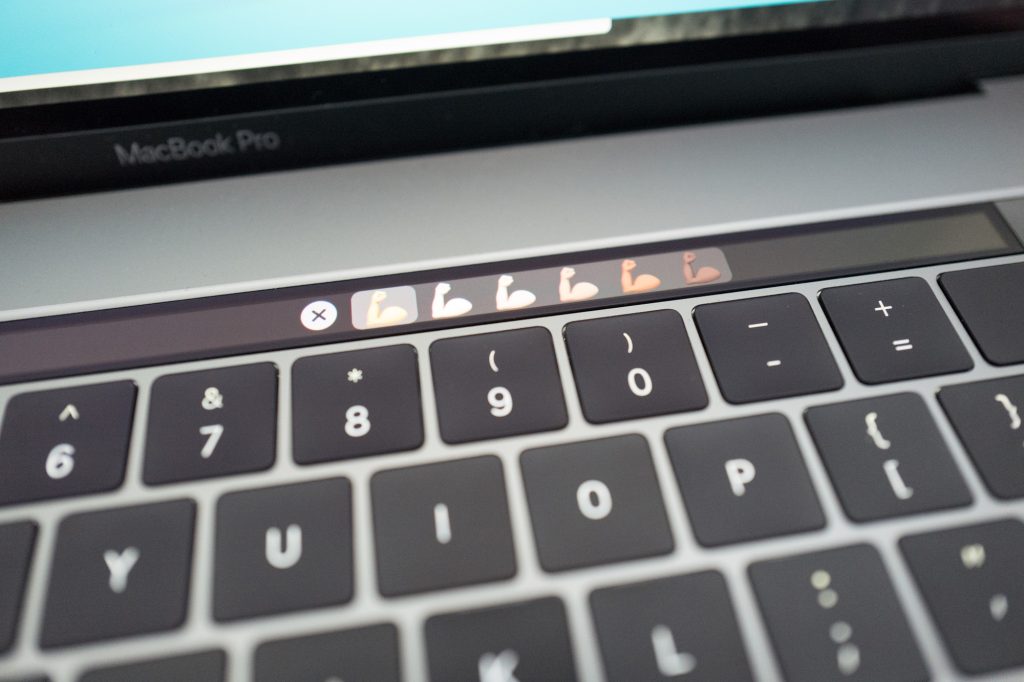 However much I say I don't use the touch bar I was pleased to find the flexing bicep emojis! All muscle guys need to use these!
To conclude I was very angry with Apple for not updating the Mac Pro line, I mean three years without an update, Tim Cook really needs to get things in order. When the Mac Pro came out in 2013 I regret not ordering one as I know if I had one I would of been happy with the 2013 model and as a machine it would of seen me through until 2020. However it would of meant that I would of always been working upstairs in my toy room(another article in the making) instead of spending time with the dog and the rest of my household.
This MacBook Pro is a excellent machine, I understand why other reviewers are not happy about its release and it not matching up with Intel's roadmap etc.. I also understand that USB-C is hard to get used to right now, but I know Apple did it to make companies embrace it. I do find it hard for Apple to justify the price increase on this model. Pre touch bar and pre Brexit The quad core, 16GB 512GB SSD MacBook Pro was £1999 now its £2699. That is a shocking increase. I know Apple are pleased that the laptop has sold so well, mainly due to pent-up demand, I know I bought one too but even though I am really pleased with the machine I just have to ignore the pricing issue and move on and enjoy it.
I am very concerned that Apple really has lost its way, by 2020 Apple could start to go back to the 90's where in terms of computers no one really wants to buy their products anymore. Lets hope that doesn't happen. My final thought is if you need a new laptop and can afford Apples pricing I recommend this machine!