My dog has been enjoying the Lily's kitchen dog advent calendar since the 1st of December and I thought I should share how good it is. Of course all dogs enjoy treats and mine seems to get jealous whenever I'm opening my advent calendar so it's only right that he has one too. These also make great gifts, I'm giving one to a friends dog this weekend. So lets take a closer look at what you get.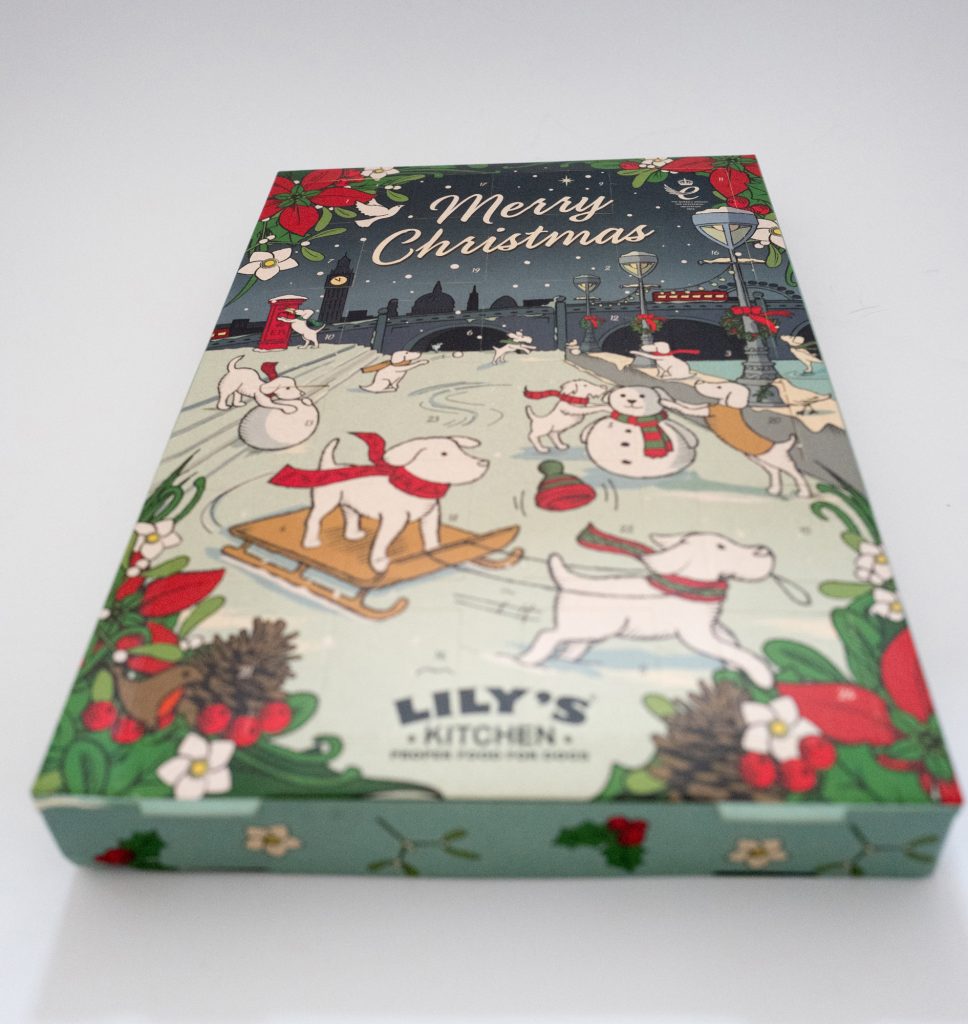 The calendar looks exactly like a regular advent calendar in terms of design, it has 24 doors each door contains different treats and it has a very nice London themed Christmas scene with dogs building snowmen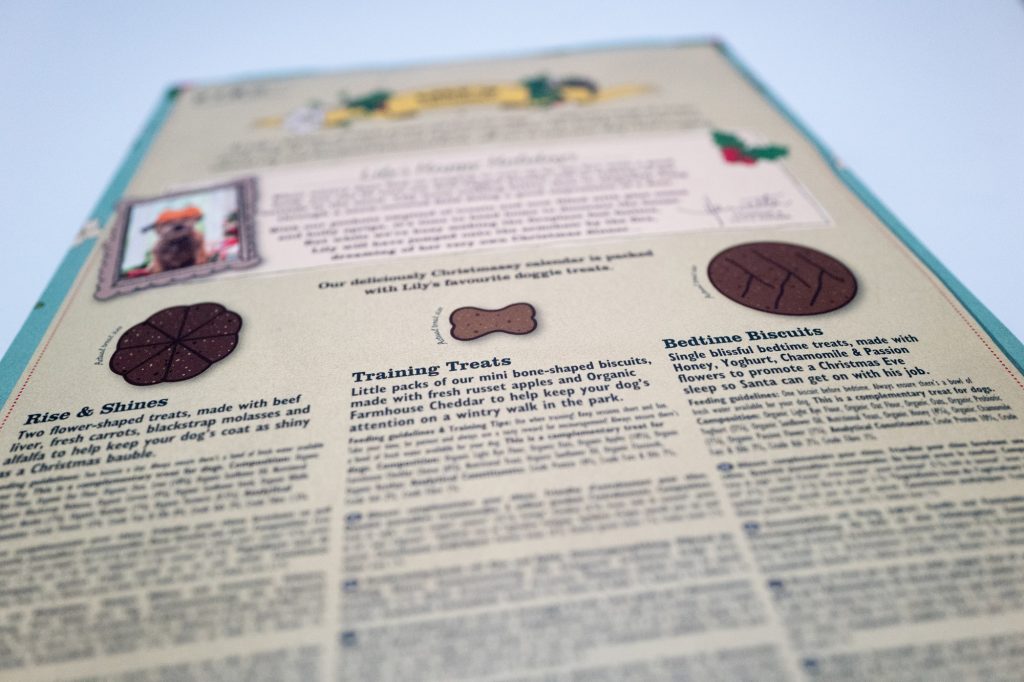 On the back of the calendar you get a message from Lily's kitchen and then information about the three treats included. These are Rise & Shines, training treat bones and bedtime biscuits.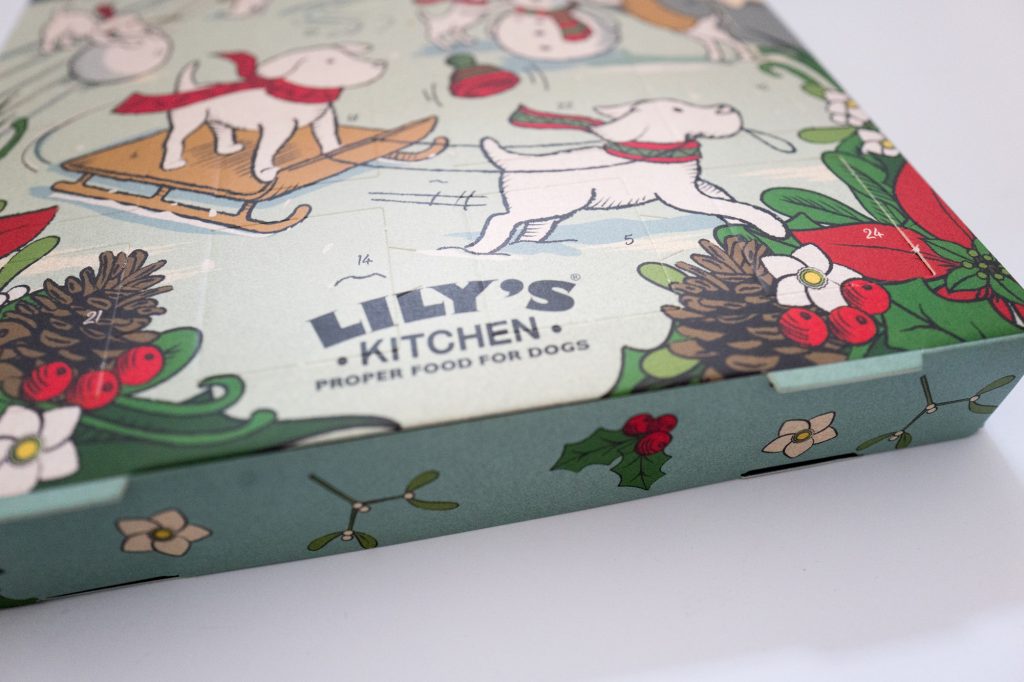 To conclude this short review, Lily's kitchen is one of the best dog food producers in the UK, they keep their dog food very simple without any nasty surprises on the ingredients list. My dog loves Lily's treats anyway so this is an ideal calendar for him. He is always happy to sit, lie and give you his paw if you open the next advent calendar door. I highly recommend this for all dogs.