A review of my Lego Big Bang Theory set. This set is quite fun, I really enjoy watching Big Bang Theory and when I heard there was a Lego set of their living room I had to check it out. So lets take a closer look at what you get:
The box is a standard Lego box, you realise the set isn't that big when you have the box in your hands, there is a image of the final set on the front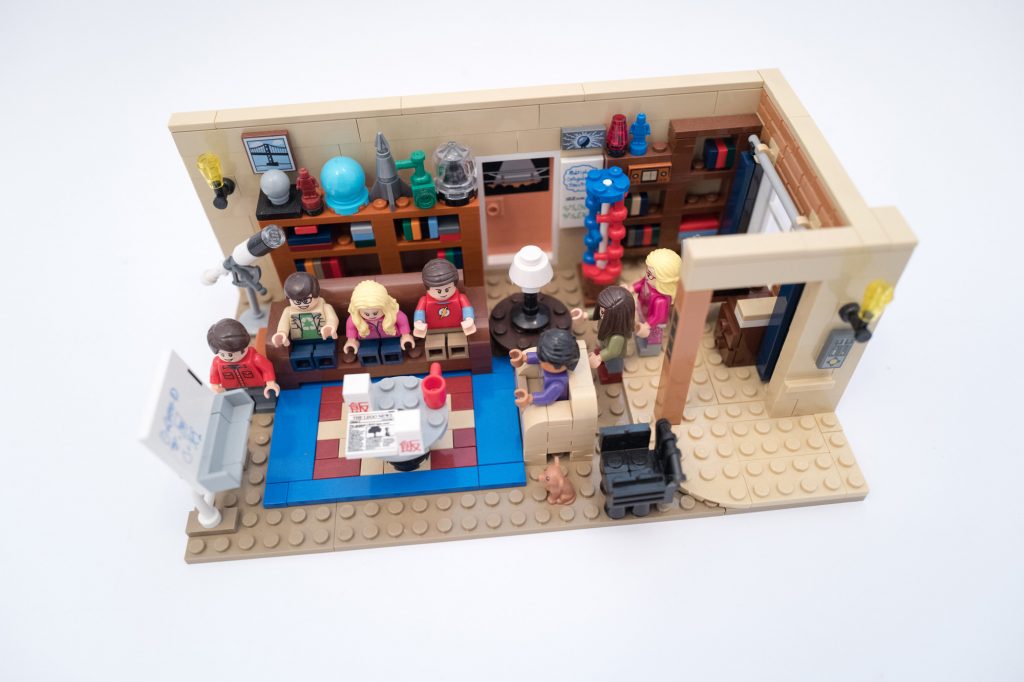 Once completed you get all the main characters including Cinnamon the dog but you don't get Stuart 🙁 You do realise once it is finished there are a lot of details here included from the series. Lets take a closer look at these: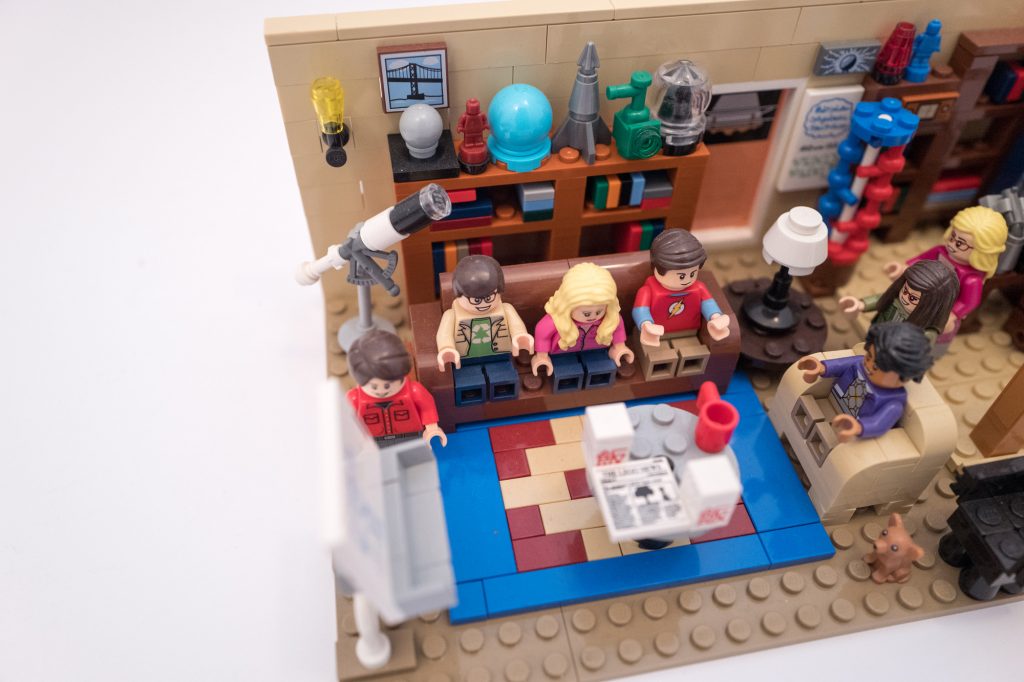 You have the central sofa with coffee table and rug in the middle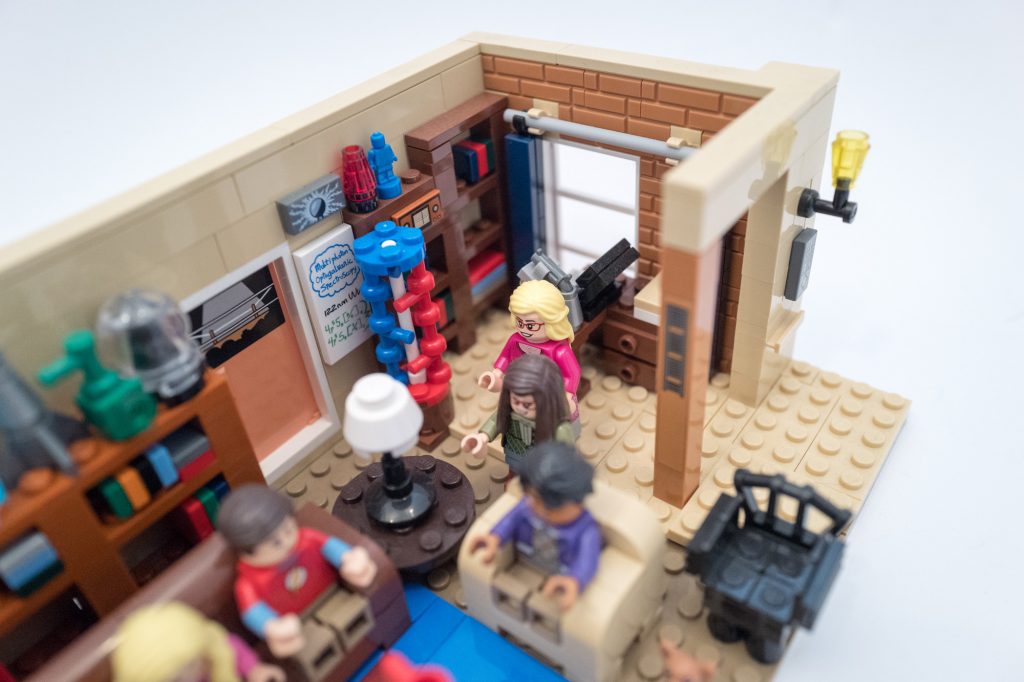 Towards the back of the room you have the computer and more bookcases and the genes structure in red and blue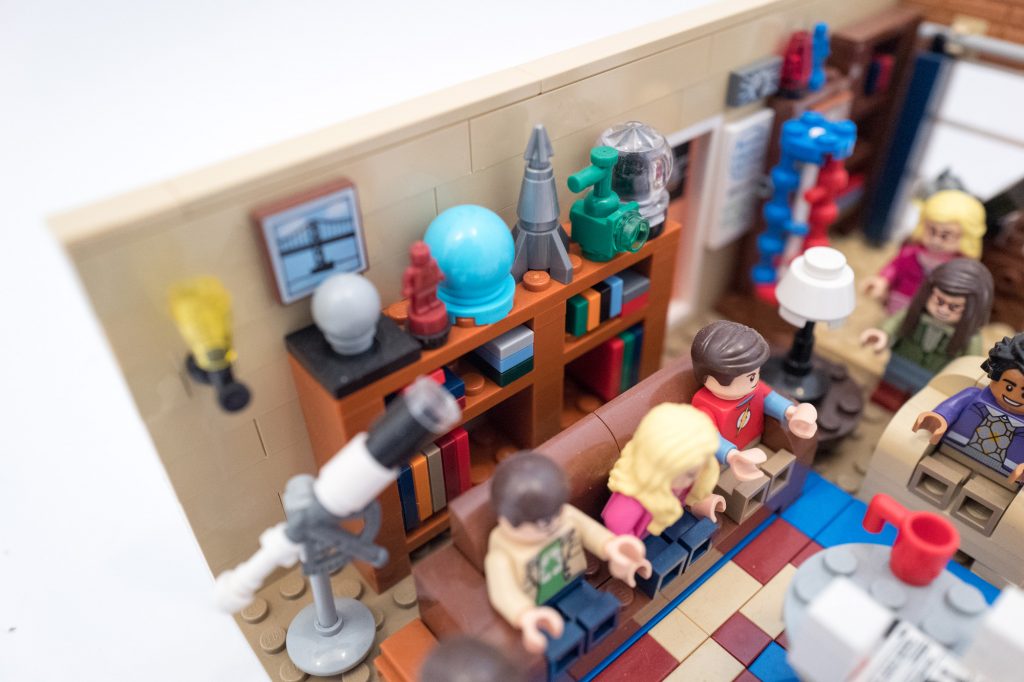 There is the central book case with has a variety of books, figures and other toys etc.. on it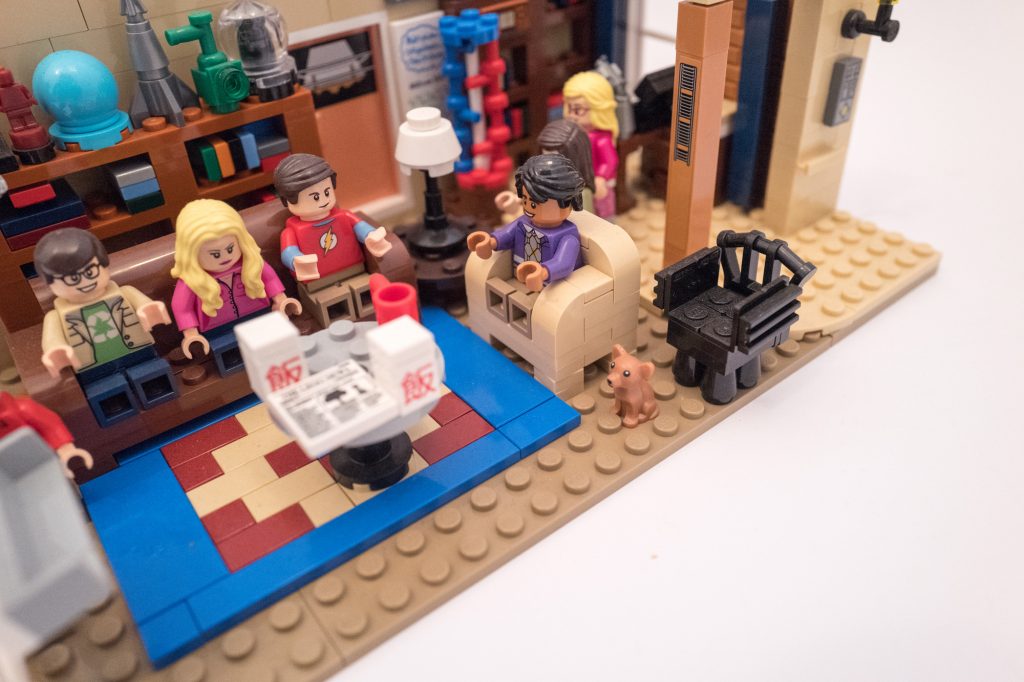 I'm not sure about this black chair, I think it is from one of the desks the guys have, but will notice how cute Cinnamon looks 🙂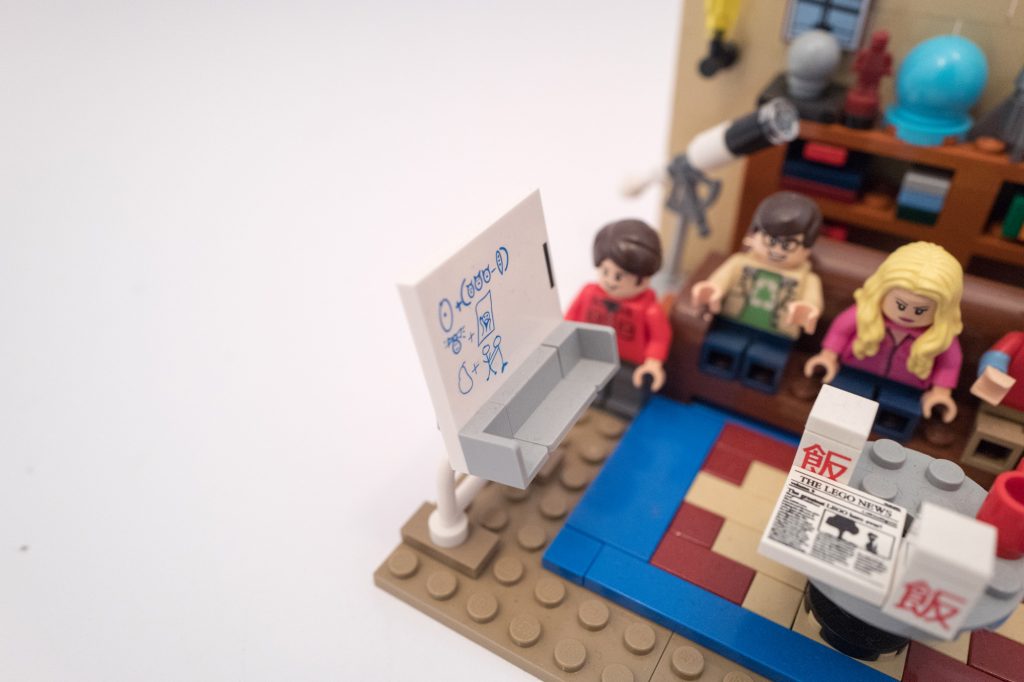 Finally you have the white board with a lots of complicated scribbles 😉
This set is part of the Lego ideas series where members of the public can submit ideas to be created into Lego sets. This overall is a great set but it doesn't include everything from the television series. There is no kitchen or desk areas which is a shame but I think this is still a good set as it covers the main living room space from the series. A recommend purchase for any Big Bang Theory fan!