Here we have the Royal Selangor Star Wars death star trinket box, when I visited malaysia this year I heard about Royal Selangor a company that creates gifts and homewares out of pewter. This didn't sound very interesting until I found out about their Star Wars collection!  Lets look at it in detail.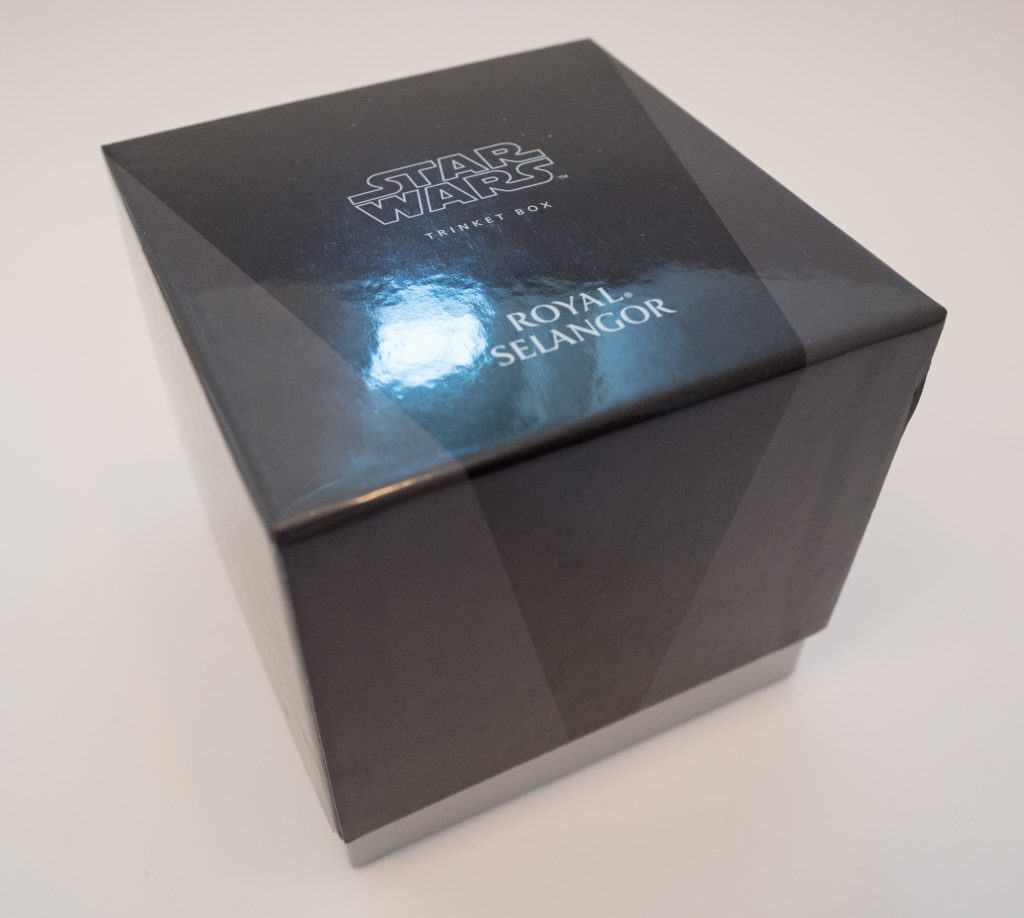 The outer box in black with the Star Wars and Royal Selangor logos on the top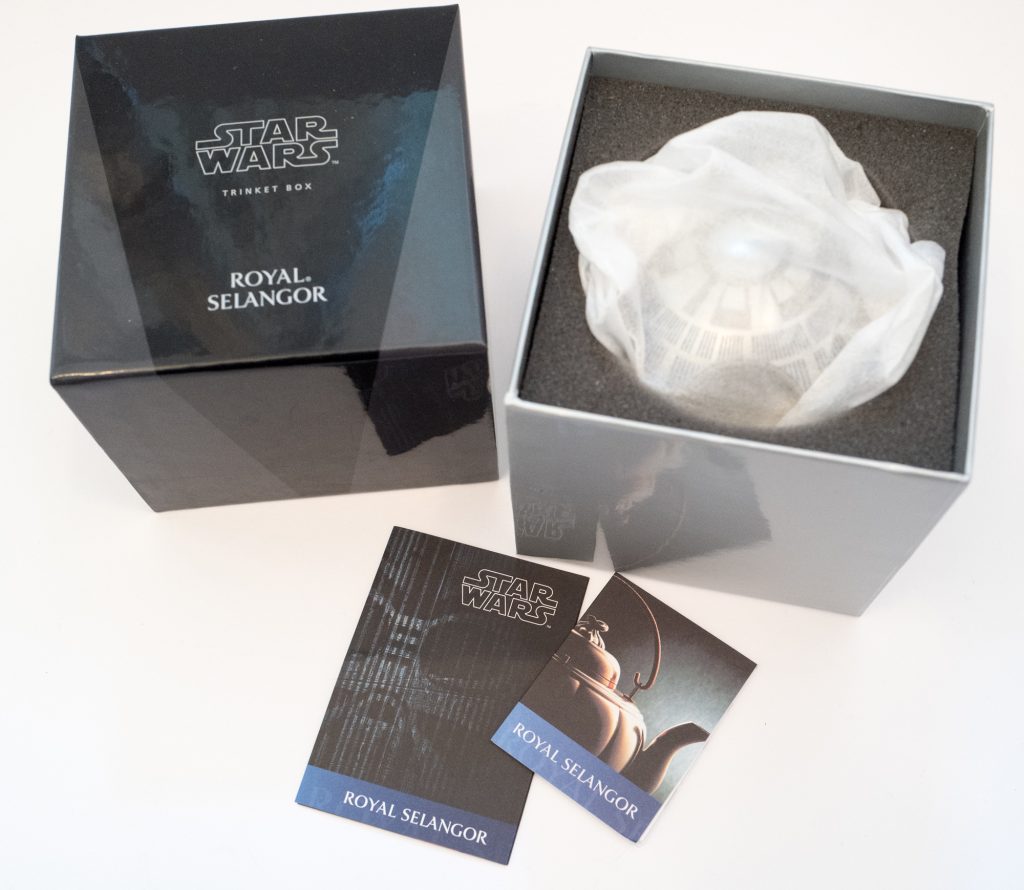 Once the box is open you can see the Death Star and you get two flyers, the first about the Star Wars range and the second about the Royal Selangor brand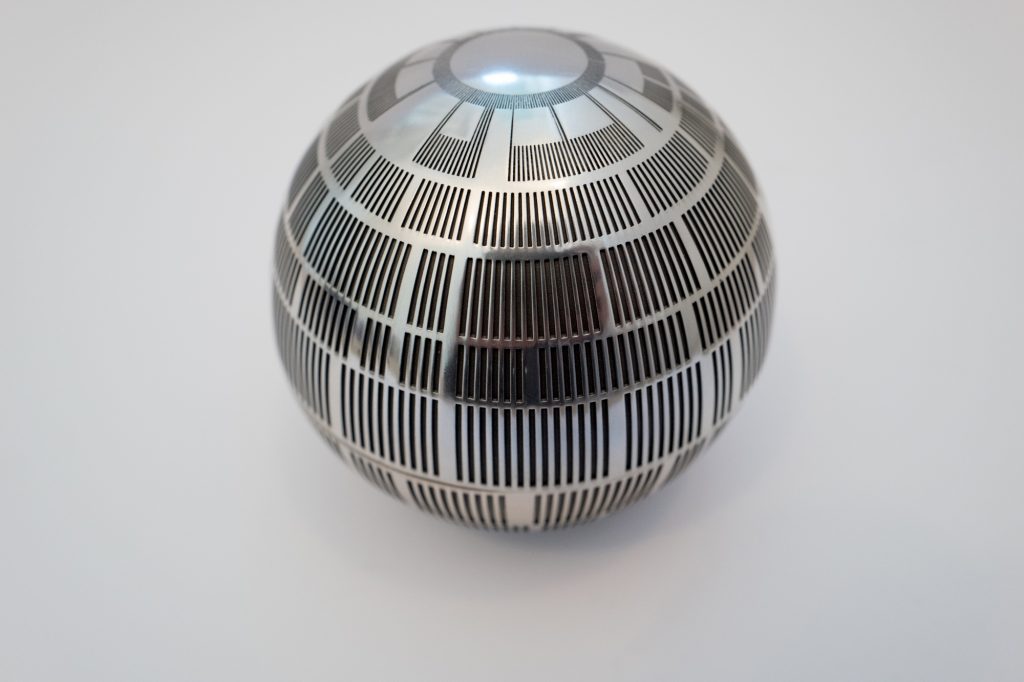 The Death Star is approx 10cm in diameter, the image above shows the back of the death star, it has really cool detailing
On the bottom you have the Star Wars, Lucasfilm and Royal Selangor seals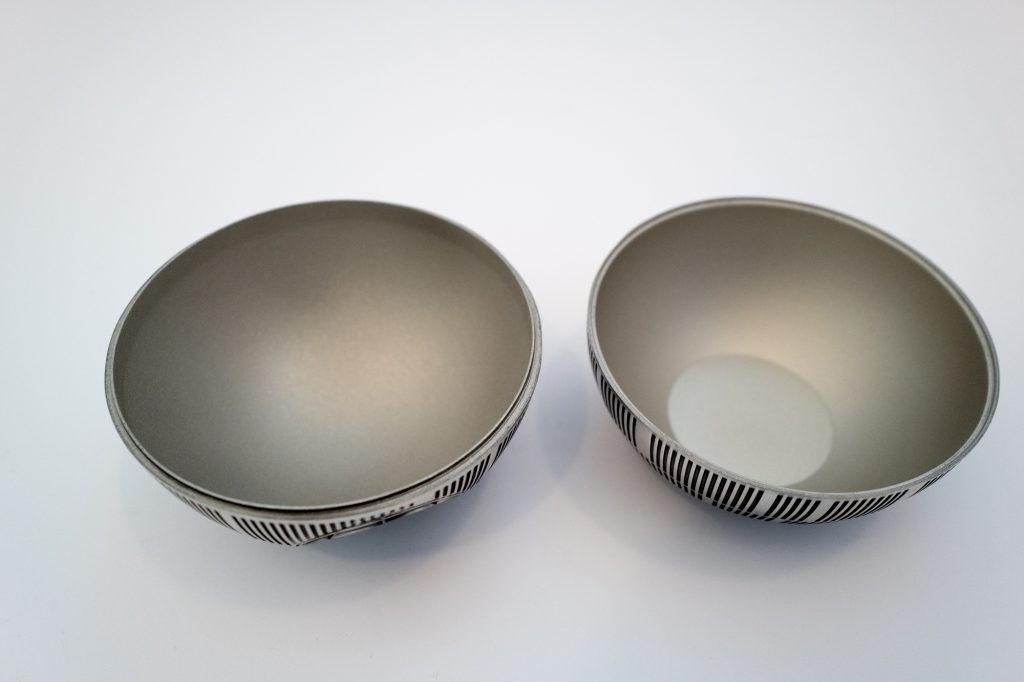 Inside you have a matt finish, you can see the metal isn't too thick but it is very solid. This is a ideal place for keeping, keys, USB sticks or sweets 😉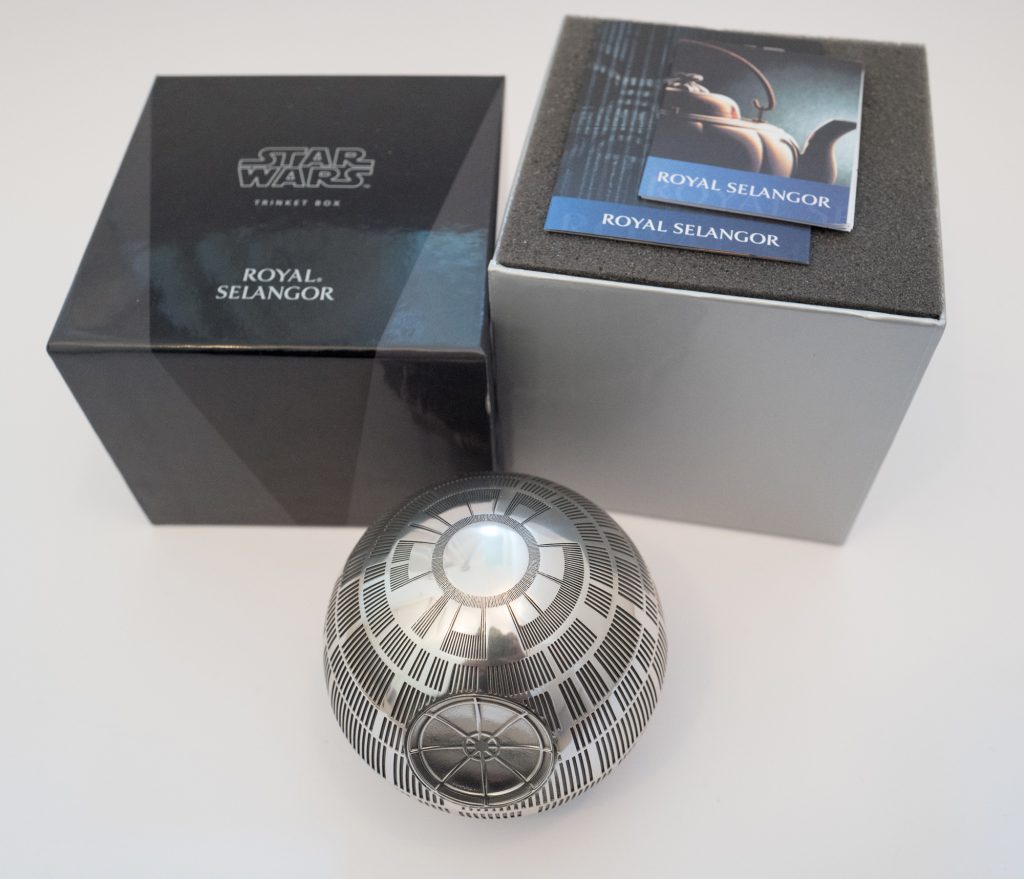 Overall this is a excellent trinket box, the entire range is really cool, there are lots of different items you can buy including much bigger figures of Darth vader or smaller items such as Star Wars USB keys. I'm glad I chose the death star, I didn't have a model of it and this one is pretty cool! There is so much Star Wars merchandise on the market it is great when you find a quality brand working with Star Wars to create something a cut above your average model.