Ghostbusters is one of my favourite movies and when I was younger I really wanted the toys but I didn't get any. However when I saw that Lego had released the Ghostbusters Ecto-1 I had to have it! Now as always lets checkout the details: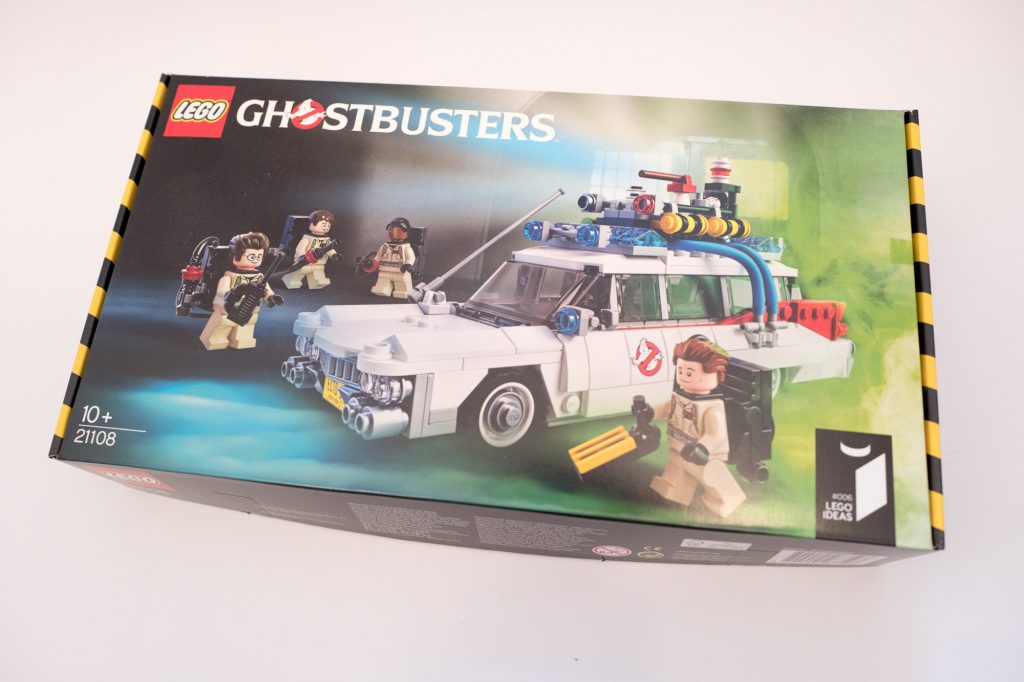 The box is quite big, it is bigger than the Back to the Future car model, it has a picture of the vehicle and the 4 main characters from the film on the front.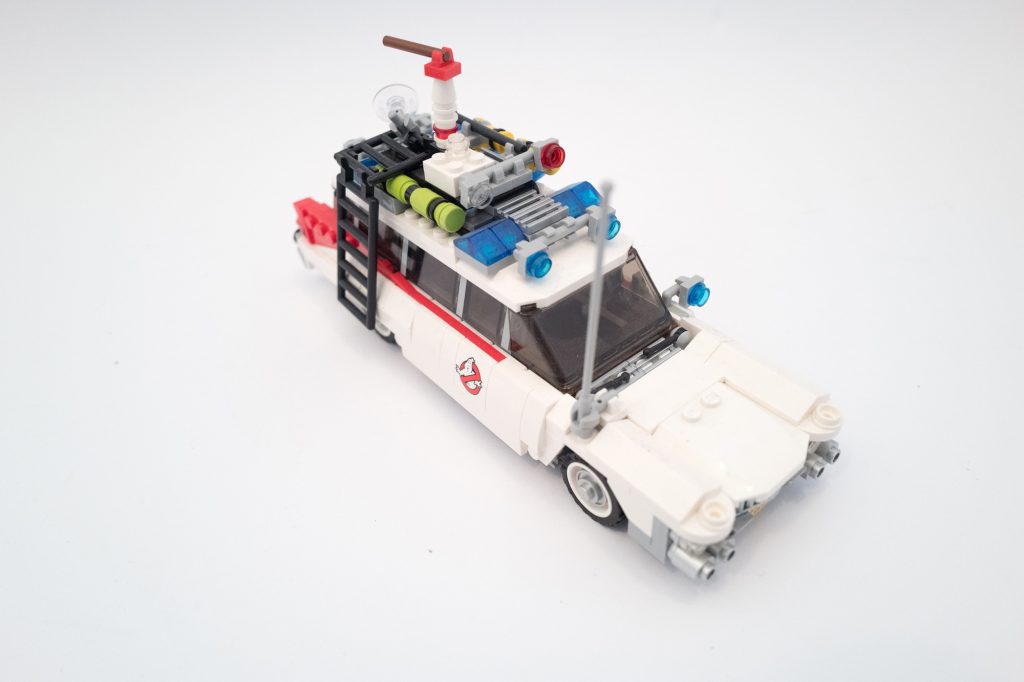 The finished model didn't take long to complete but it was good fun, at 508 pieces it isn't too bad a size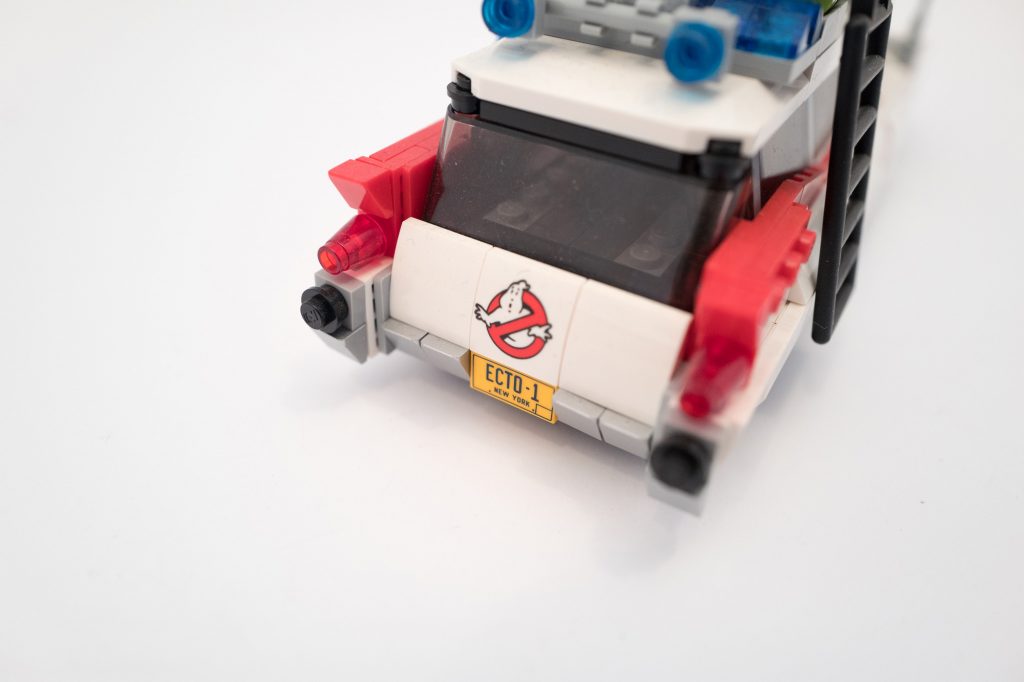 The back has the all important ECTO-1 New York number plate and the Ghostbusters logo on the back, the red fins look very cool.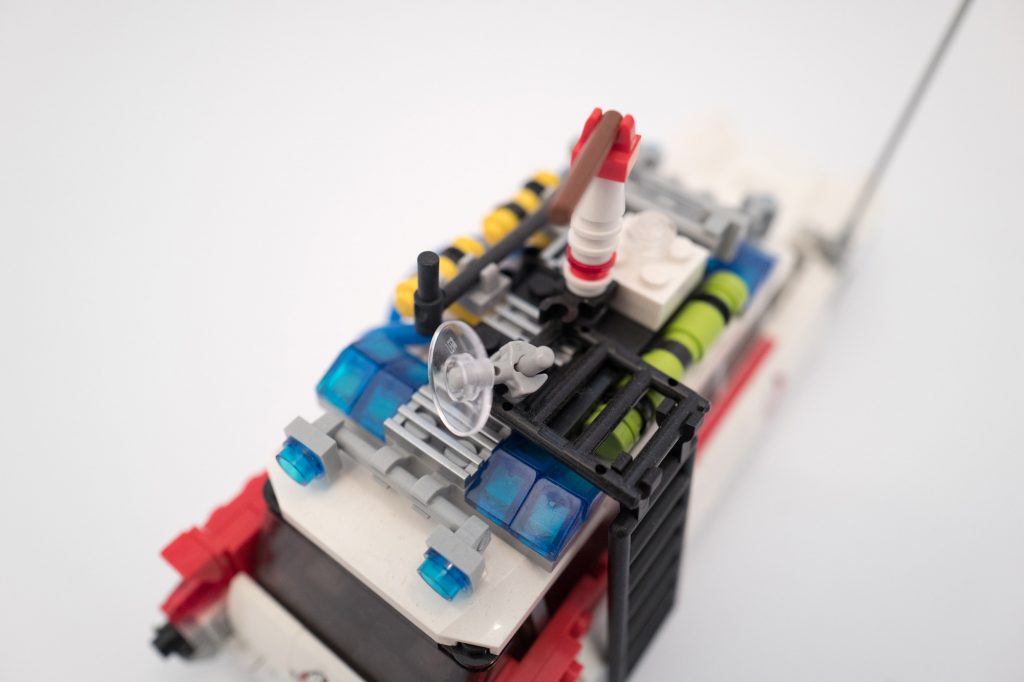 Moving onto the roof you have a satellite dish, the all important blue lights and the ladder.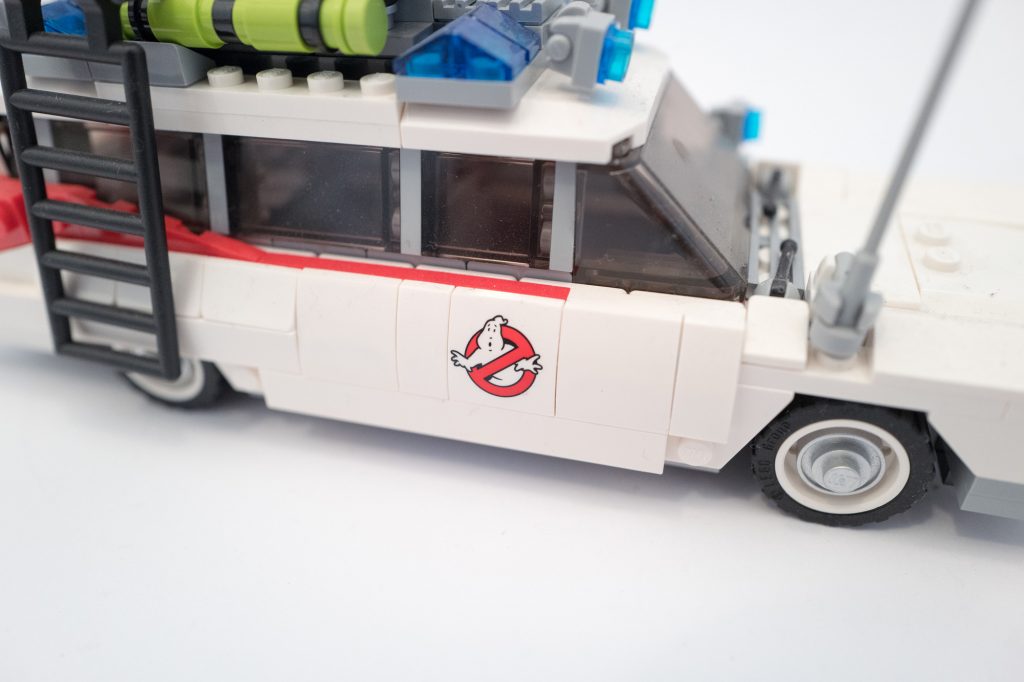 On the right side of the car you have the ladder at the back and the Ghostbusters logo on the front door, there is also a very large aerial on towards the front.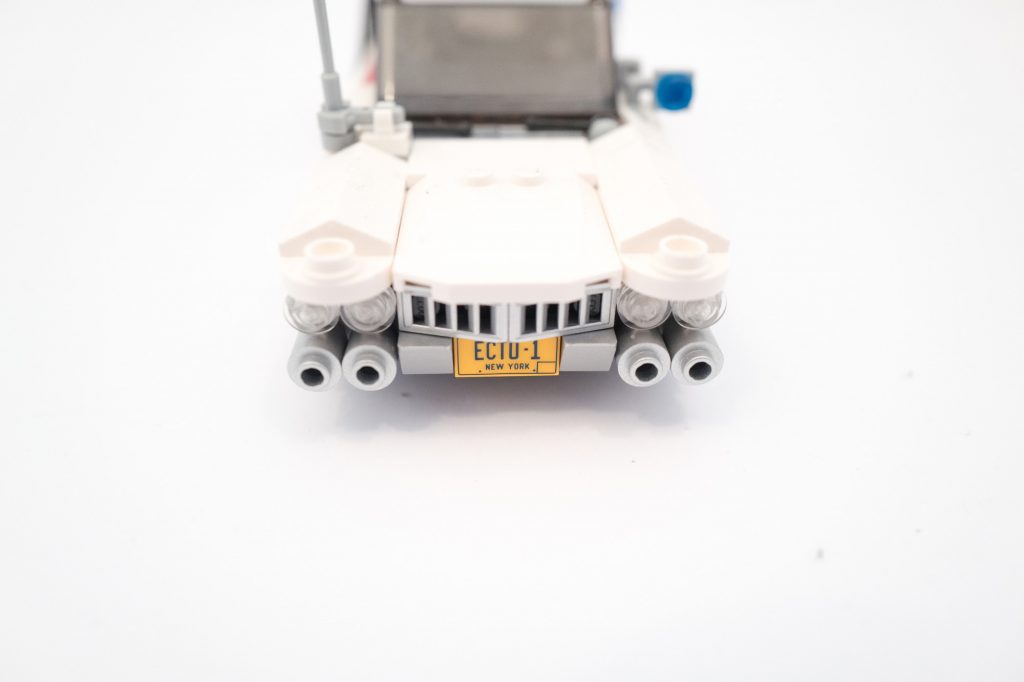 The front of the car looks really cool, the lights, grill and bumper look good, I really like the angular shapes.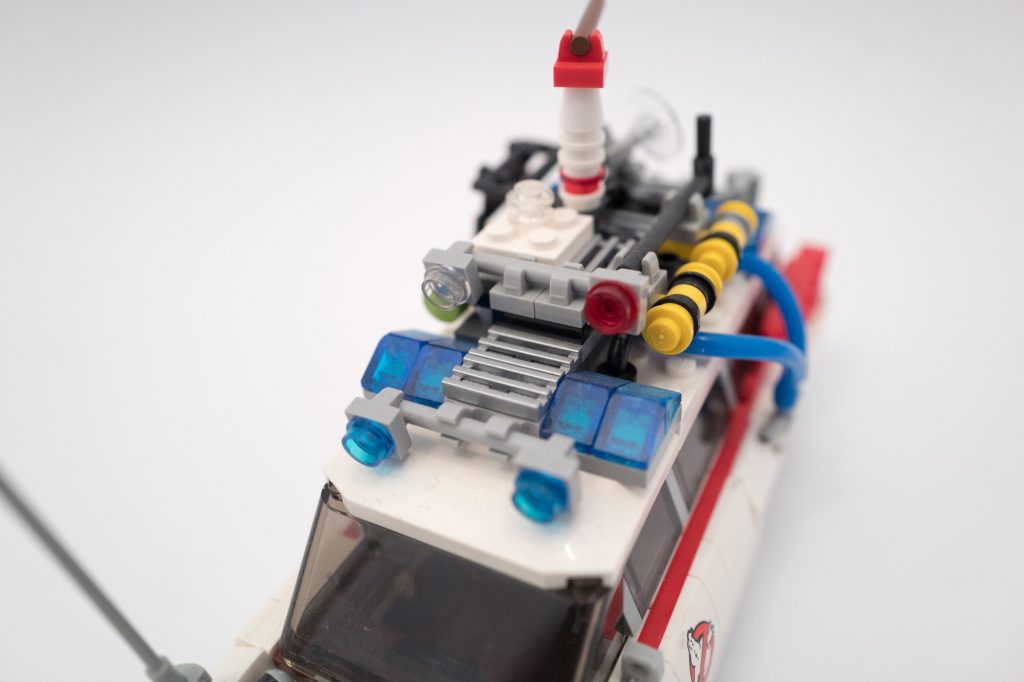 The front of the roof has the blue lights and than a mishmash of other equipment that are important to fighting ghosts!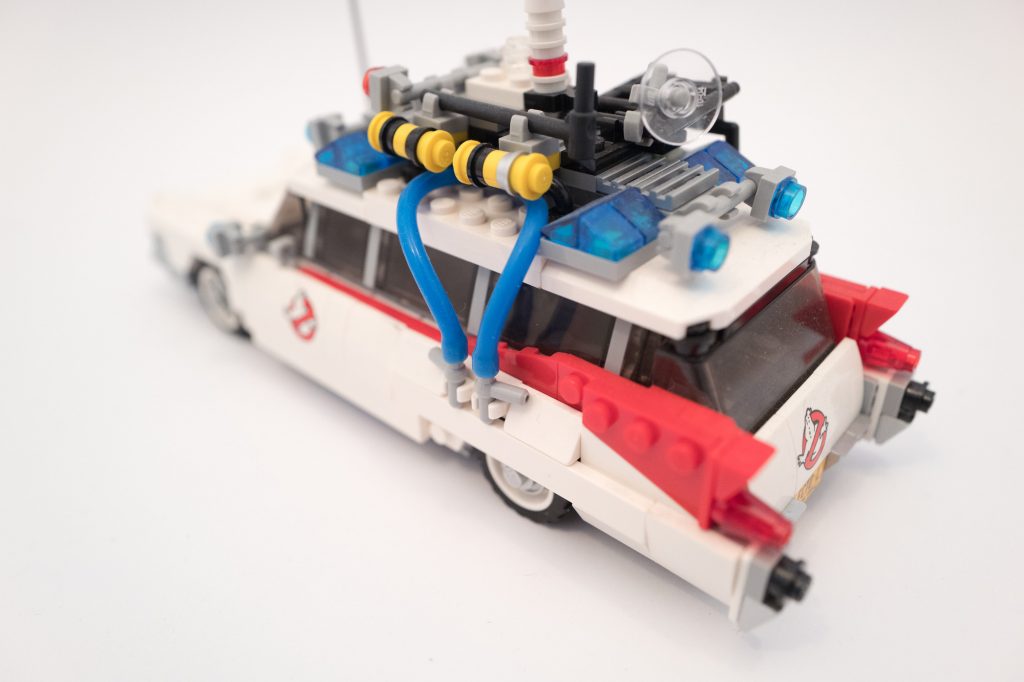 The left side of the car has the logo on the front door and some rather cool blue pipework towards the back. The Red fins looks excellent from the side.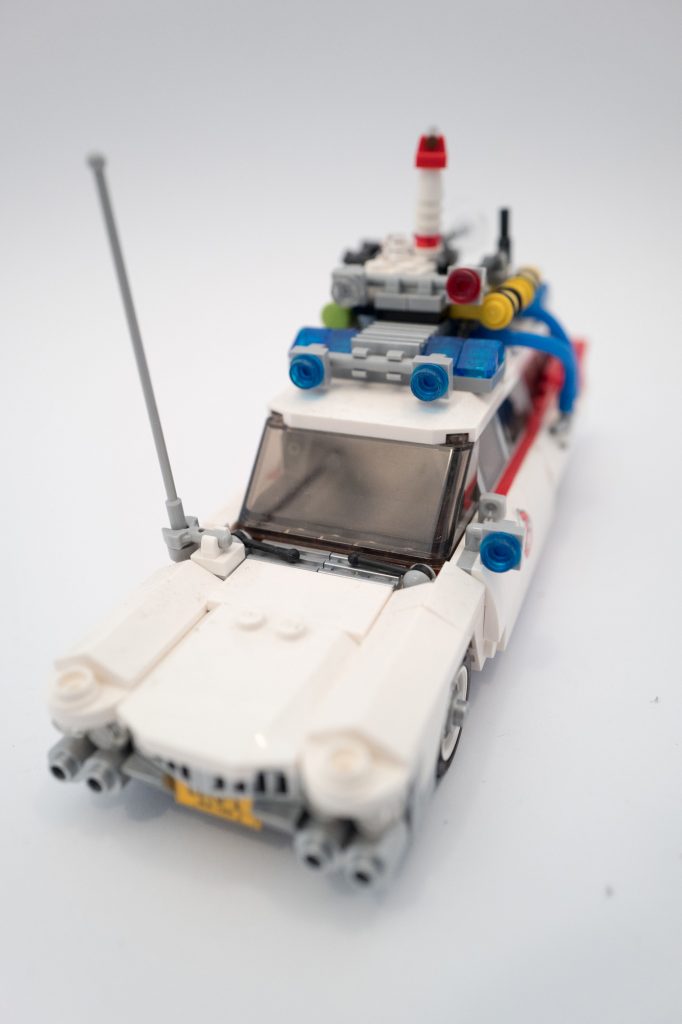 To conclude this is another great release from Lego ideas, I really like this car, it is a good size and the set was fun to build. The set has quite a lot of detailing to it, I think it has the edge over the Back to the Future Lego set. I would recommend this to any Ghostbusters fan, it would go especially well with the Ghostbusters HQ, to be reviewed soon 😉