Matbaren restaurant at the Grand Hotel in Stockholm is a relaxed Michelin starred dining experience by chef Mathias Dahlgren. As always lets get into the details, my first stop however was the Lydmar hotel bar for a pre-dinner drink.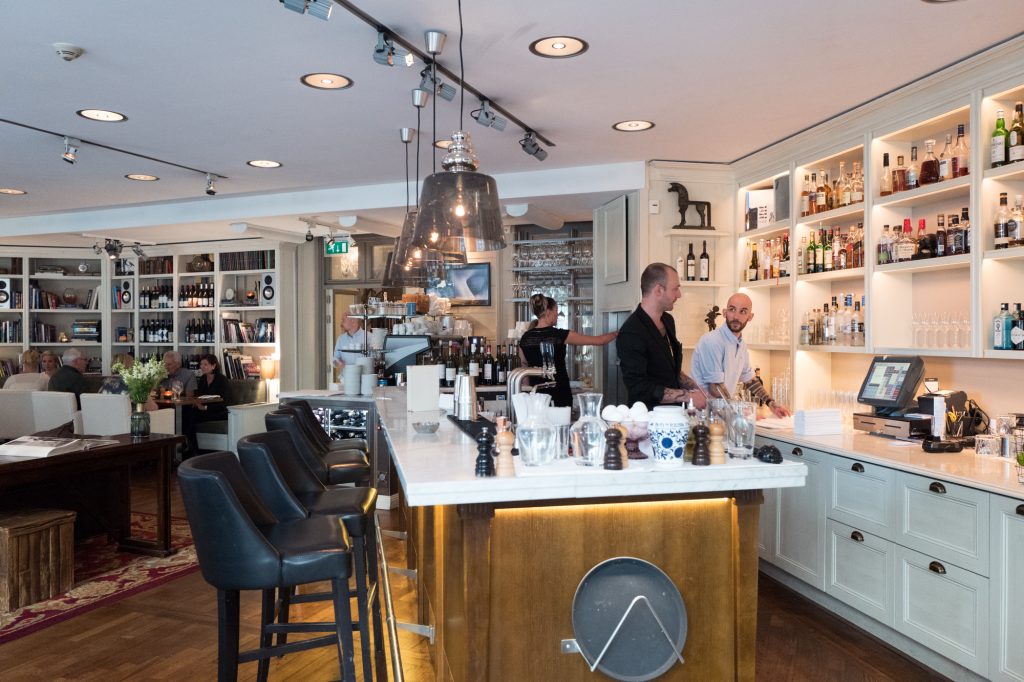 The bar at the 5 star Lydmar hotel is in its main restaurant, it has a relaxed and casual atmosphere.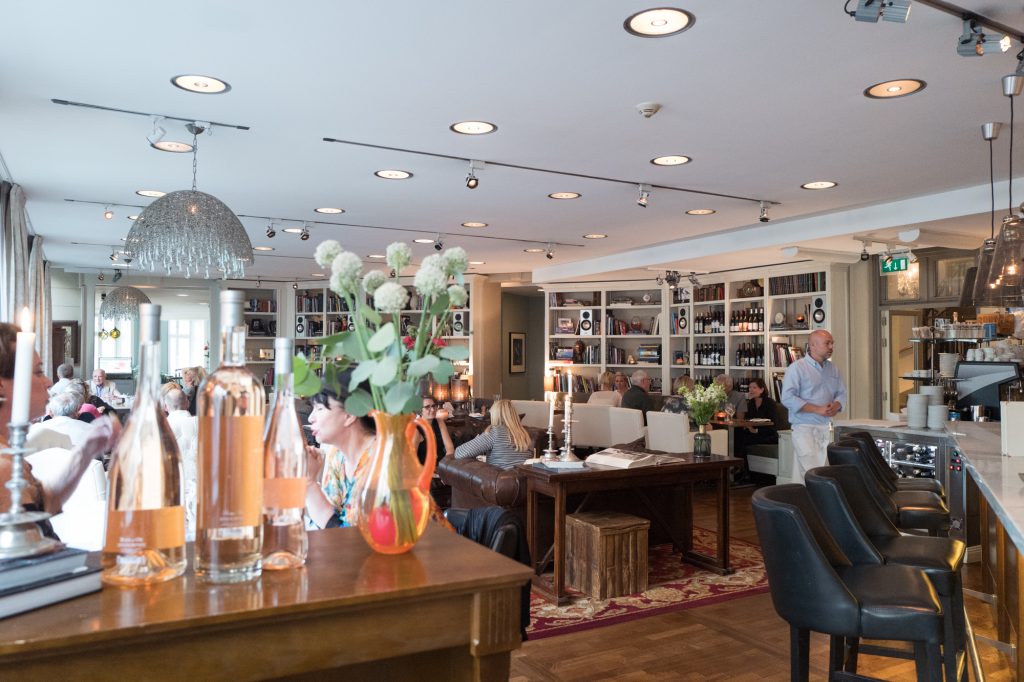 The space is open, we sit by the large windows, lots of people enjoying a dinner or a drink.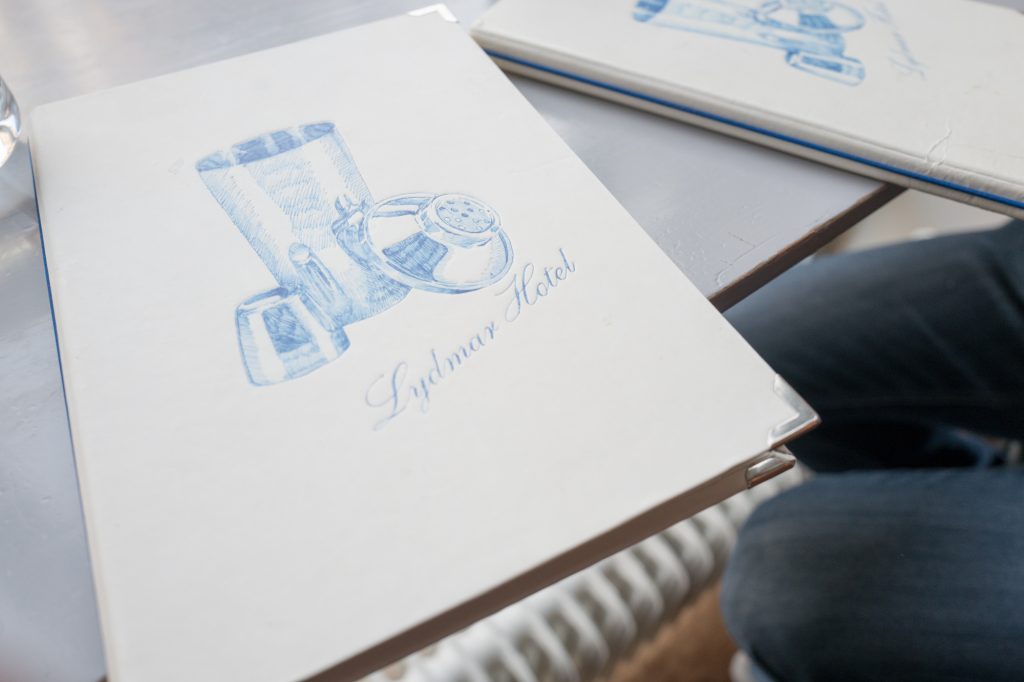 A simple menu, I like the drawn cocktail shaker on the outside.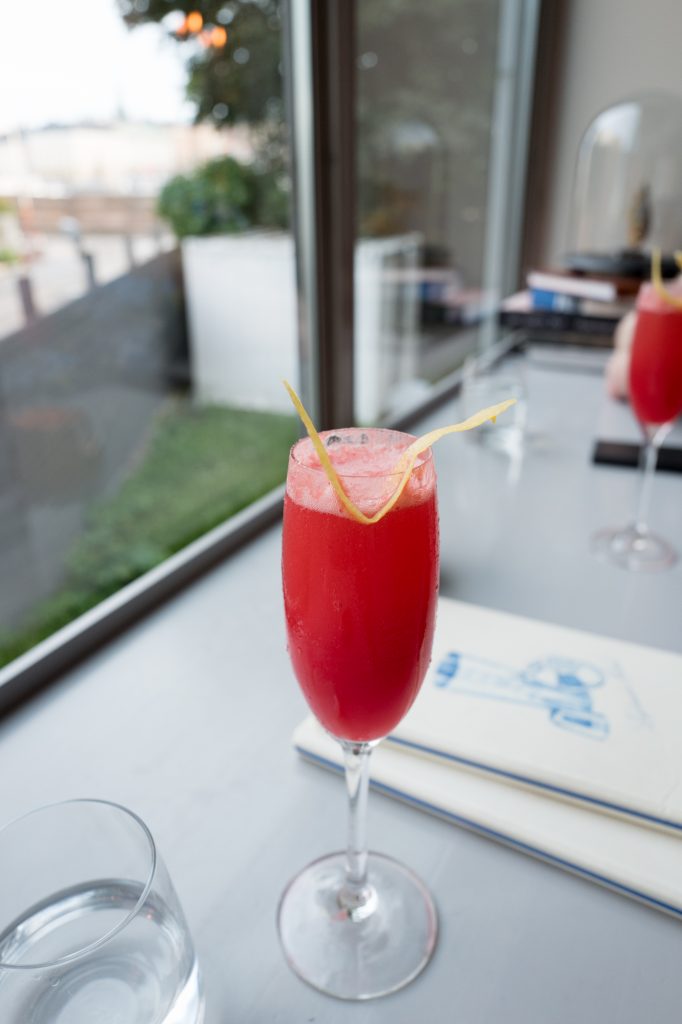 I opted for a very refreshing champagne cocktail, it was full of flavour, looking and tasting great.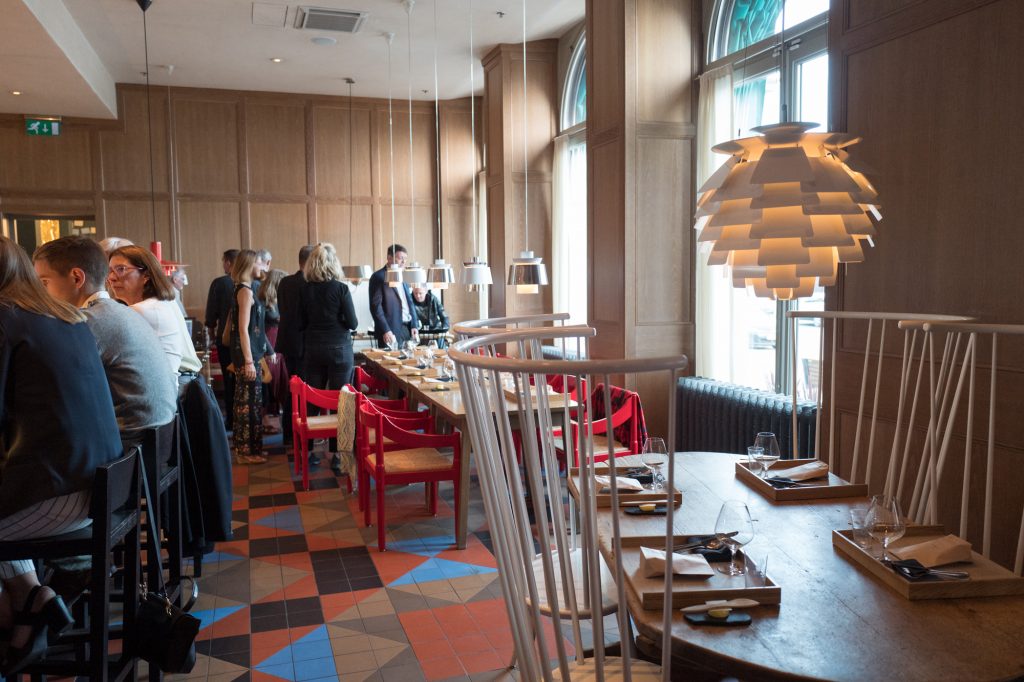 Moving onto Matbaren we are seated on the high tables in the restaurant, they seemed to have a selection of different seating styles, including bar seats, high seats, red seats on regular tables and these rather grand set of 4 white seats.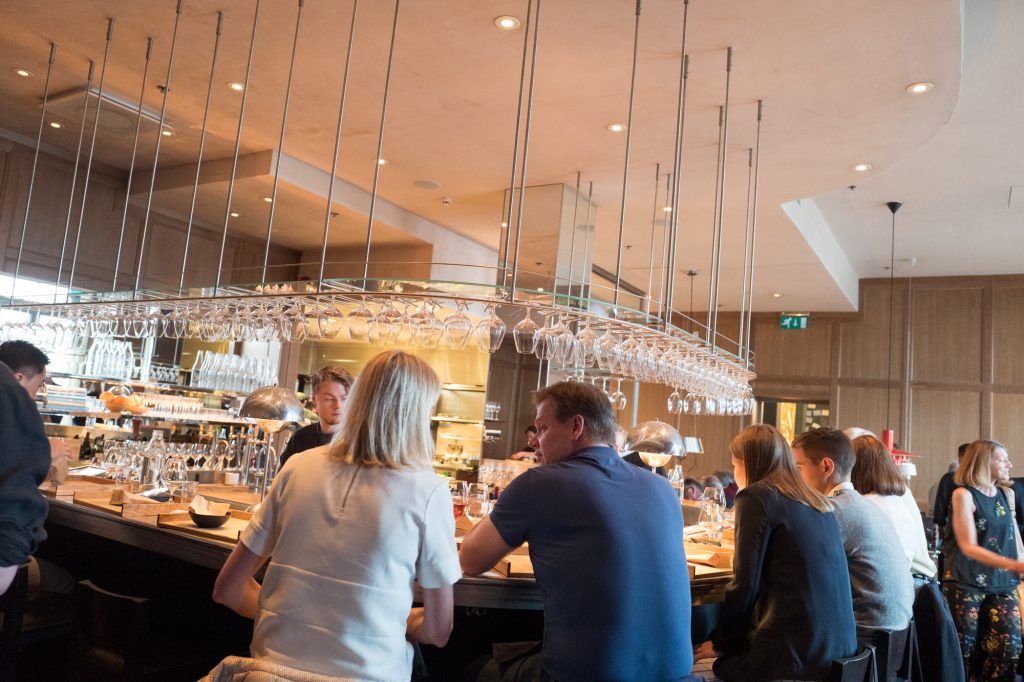 The restaurant has a central bar area which is the main focus, guests are able to sit around the open bar which gives a view of the open kitchen behind.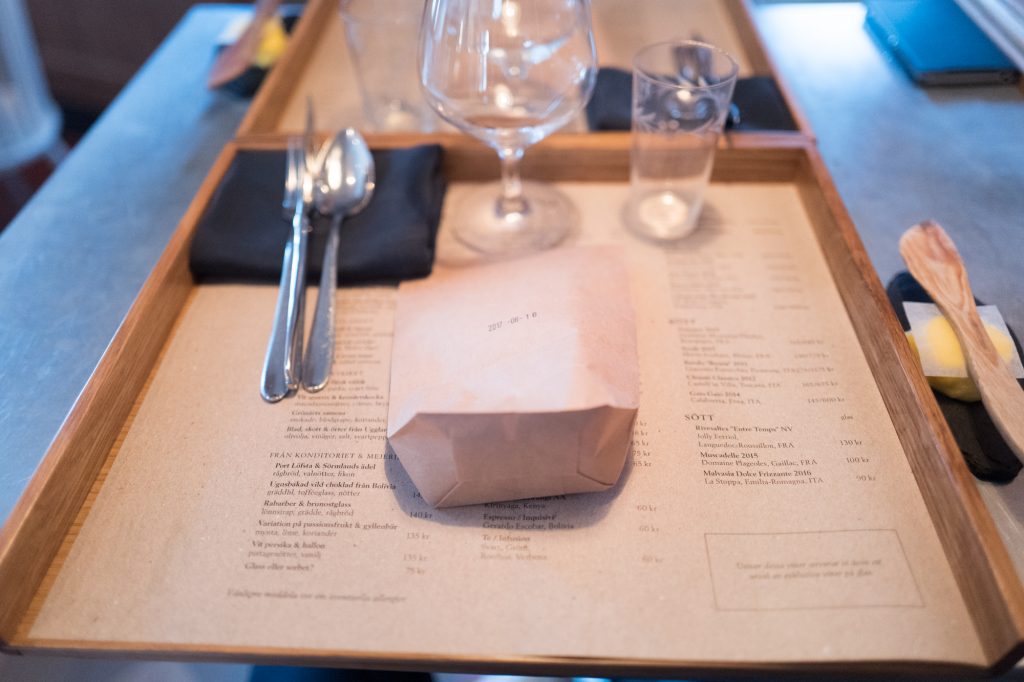 On the table you are presented with a simple tray with a menu and a package. The menu contains medium sized dishes that can either be shared or enjoyed yourself. It is recommend you get 3-4 dishes including a dessert.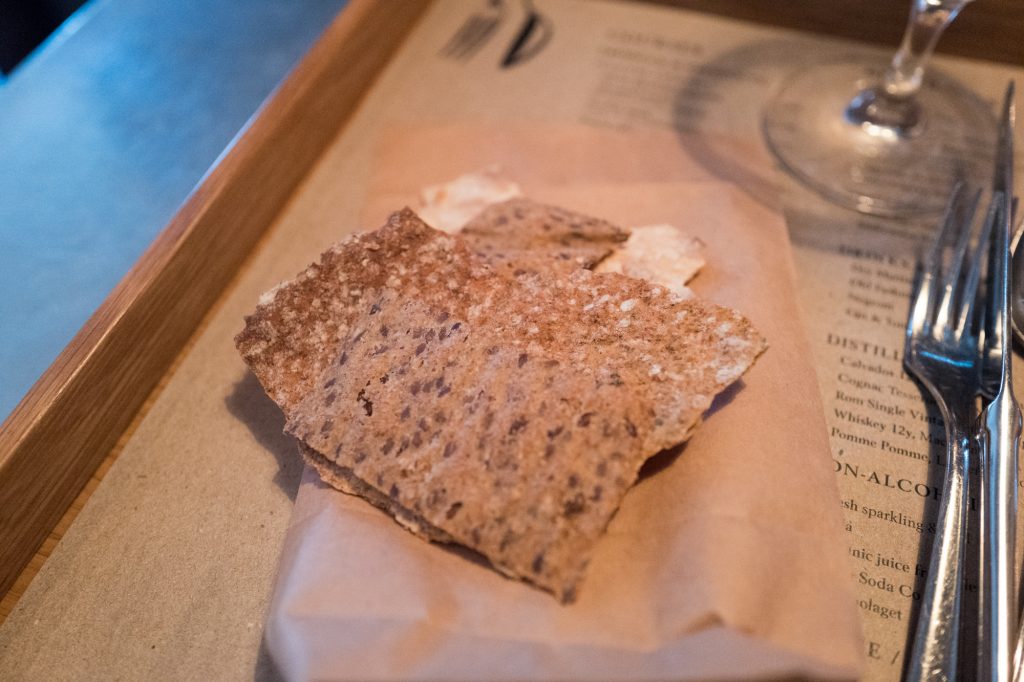 Inside the package was a selection of bread crackers, a tasty start to the meal and very Swedish in terms of bread style.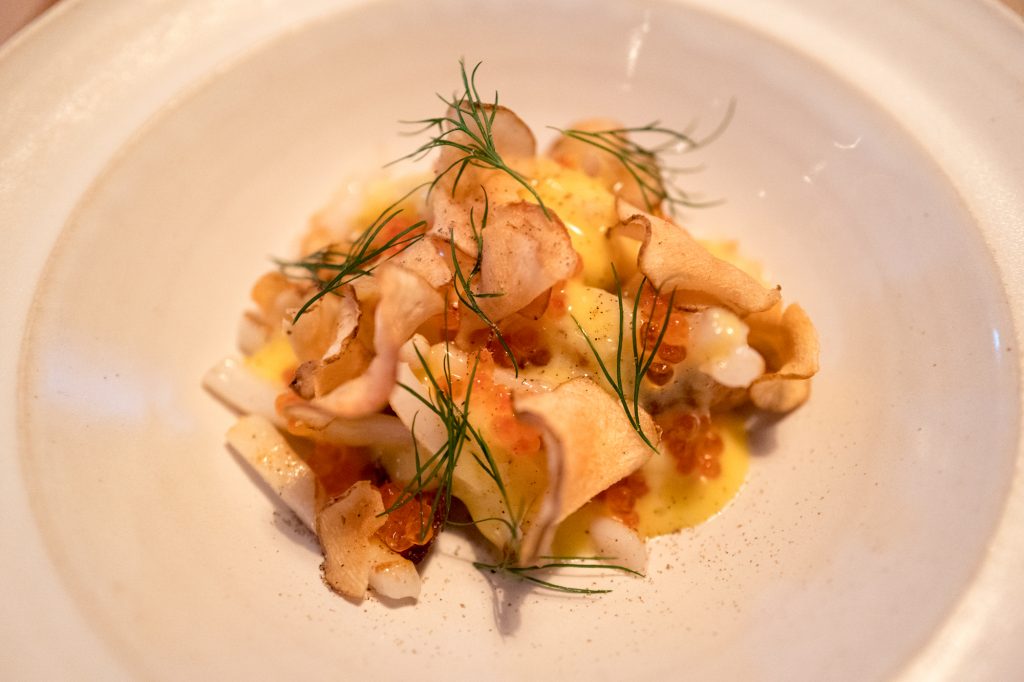 For my first course I opted for the calamari which came with fish roe, an amazing sauce and some thin potato pieces. An amazing start to the meal, very well presented too.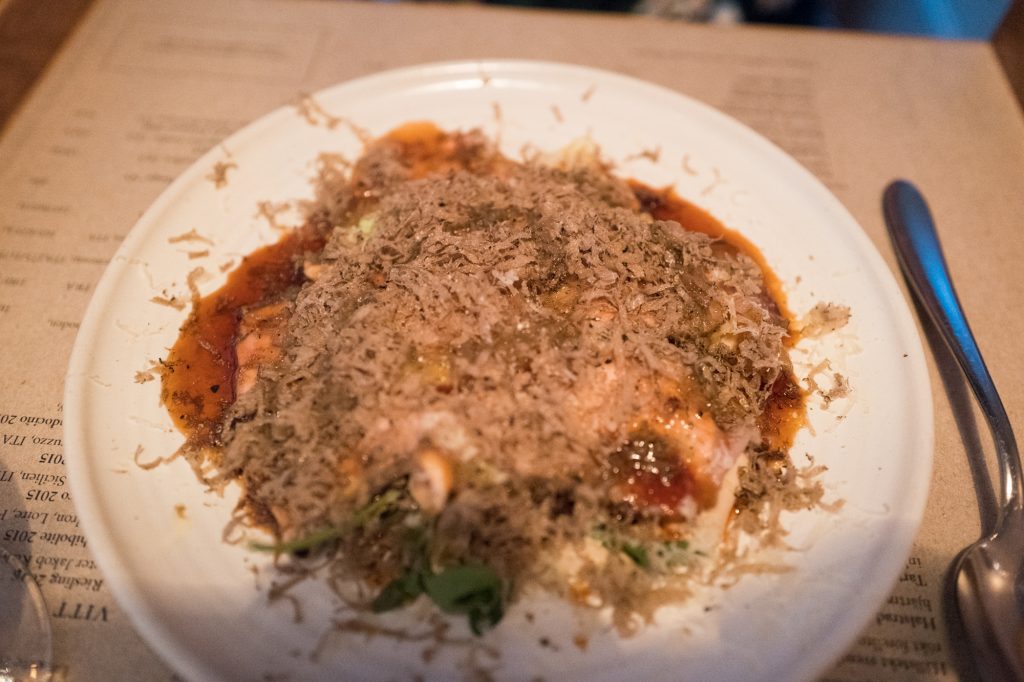 My guest opted for a pork and truffle dish, I don't think either of us expected so much truffle and the presentation was little weak compared to my first course.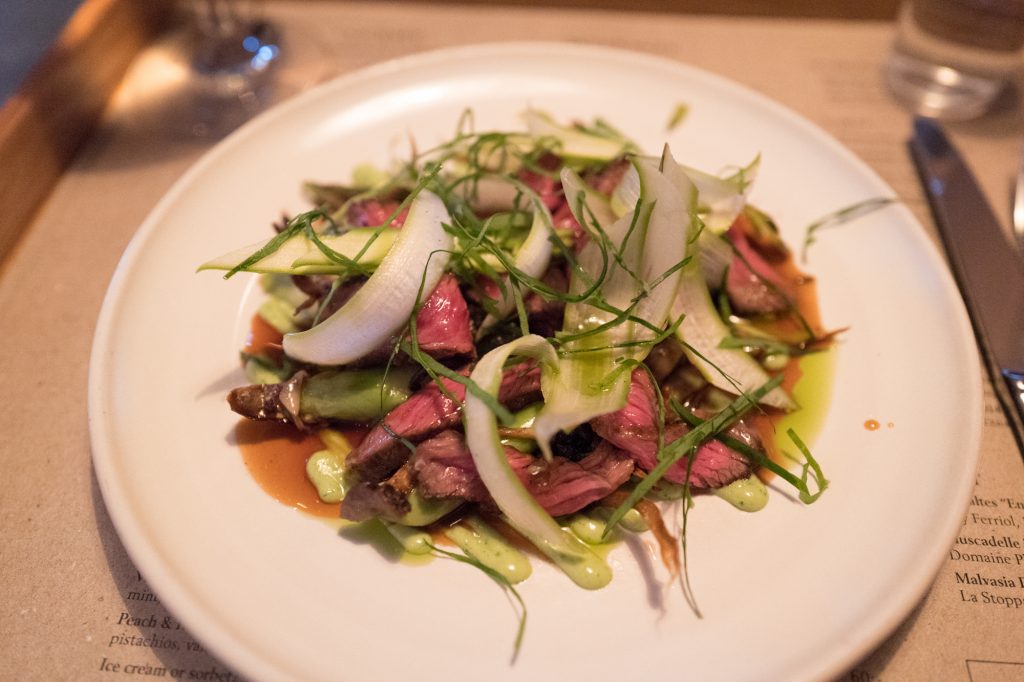 For my second course I opted for a beef dish with vegetables and mushrooms, including a very tasty mushroom sauce that really pulled the dish together.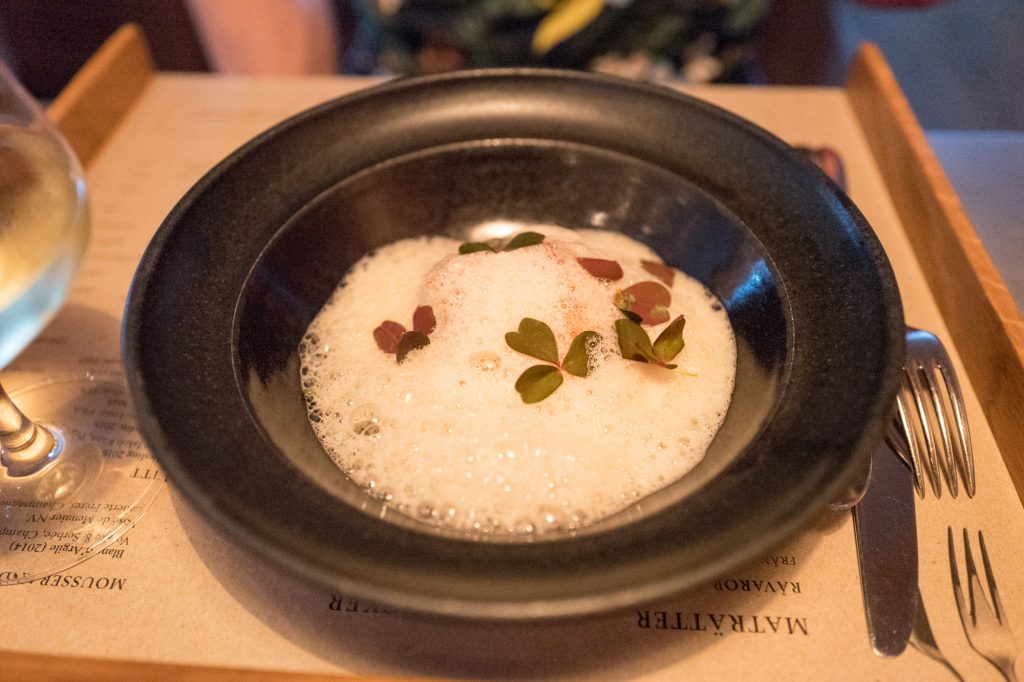 My guest had a much better presented fish dish, simple, full of delicate flavour and lots of foam 🙂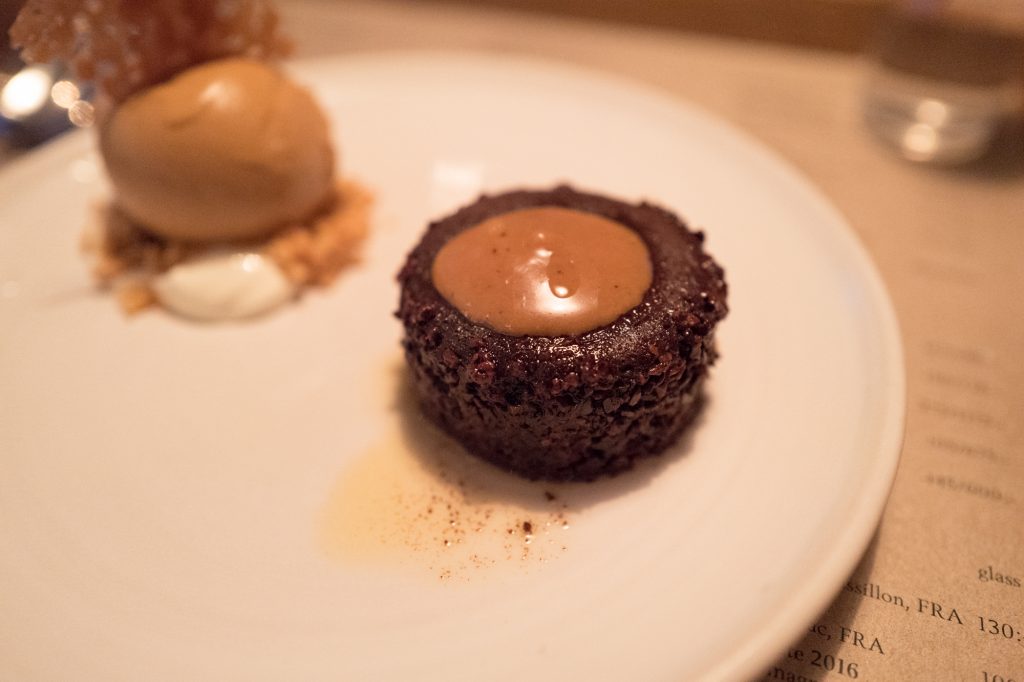 For dessert I had this amazing chocolate fondant style pudding with a salted caramel ice cream, this I think was the best tasting and presented course.
My guests dessert was a rhubarb pudding which was very refreshing and pink, but for me mine was leagues ahead.
The meal was finished off with some petite-fours including small cakes and raspberry covered chocolate.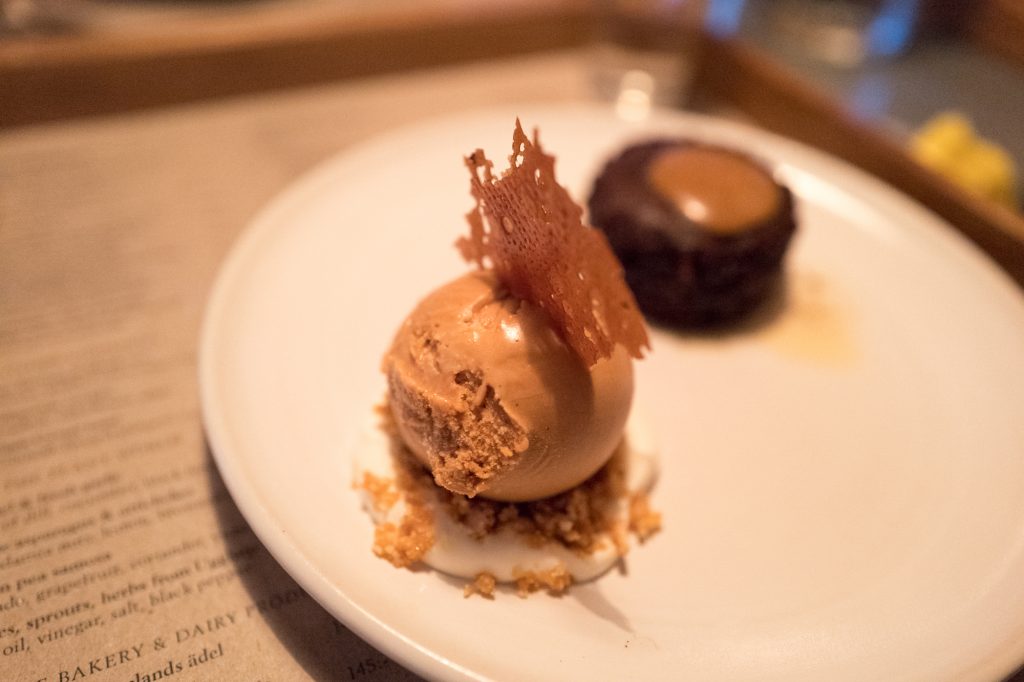 To conclude dinner at Matbaren doesn't disappoint, this was my second visit and I really enjoyed it. The service was good and the food tasted excellent, presentation of certain dishes was weaker than others however I highly recommend a visit. Dinner including one bottle of wine and three dishes each comes to around £200.