Last weekend I was lucky enough to get tickets for the Nintendo Switch – London preview event, now lets take a quick look on the fun I had!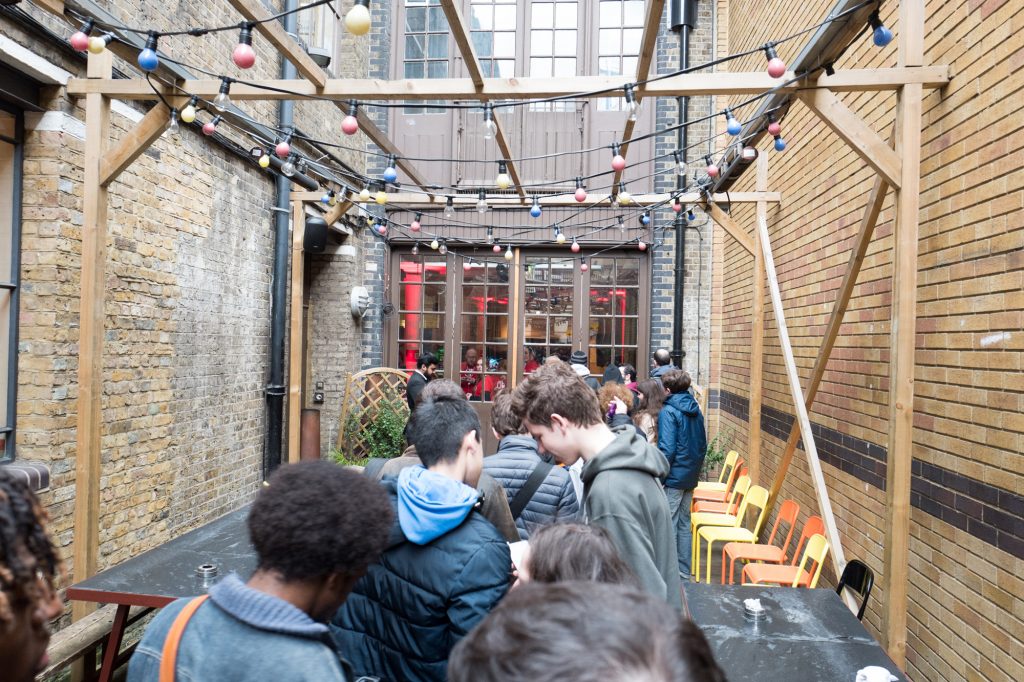 The event took place near London Bridge at Tanner & Co in Bermondsey. Tanner & Co is a warehouse event space and restaurant, on a side note I had lunch there after the event and it was excellent. I highly recommend the burger and a Bloody Mary 🙂 Now back to Nintendo, as you can see in the picture above the excitement is building and I'm not to far from the front of the queue.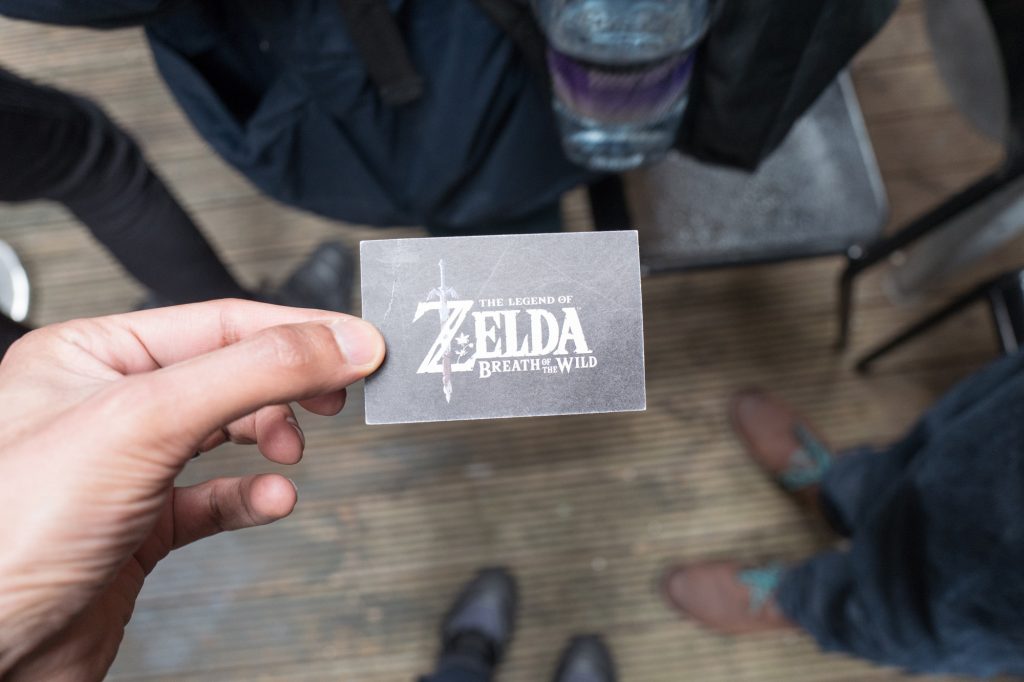 We are handed out Zelda Breath of the Wild time cards to ensure we can play one the key launch titles for the Nintendo Switch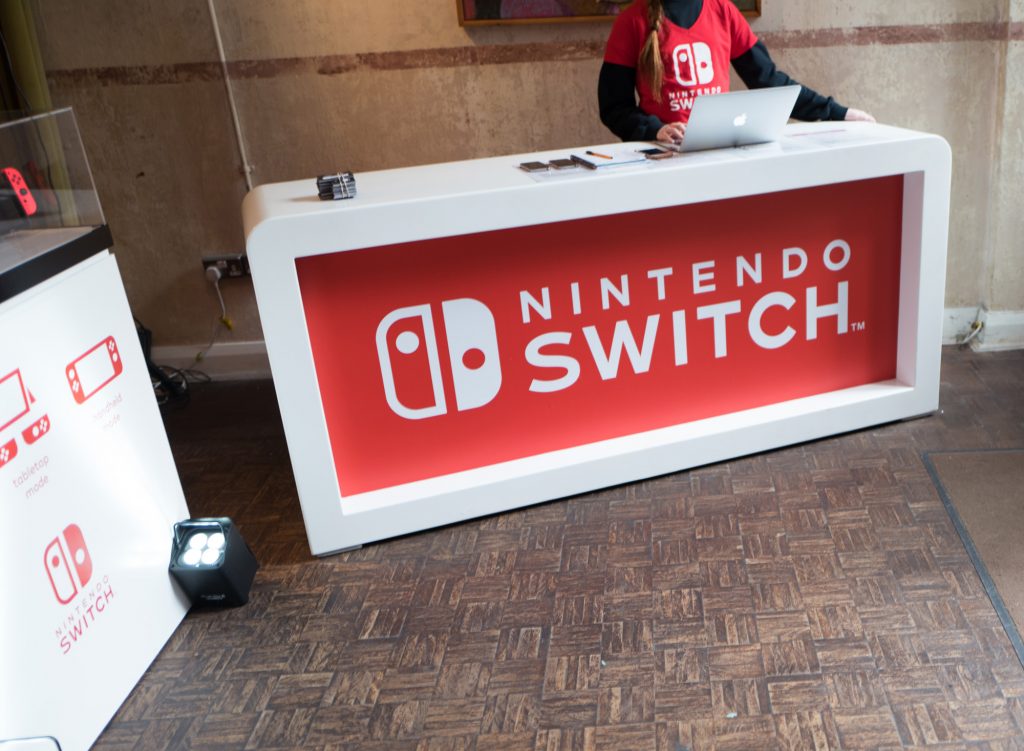 As we enter you are greeted by a rather cool red and white Nintendo Switch desk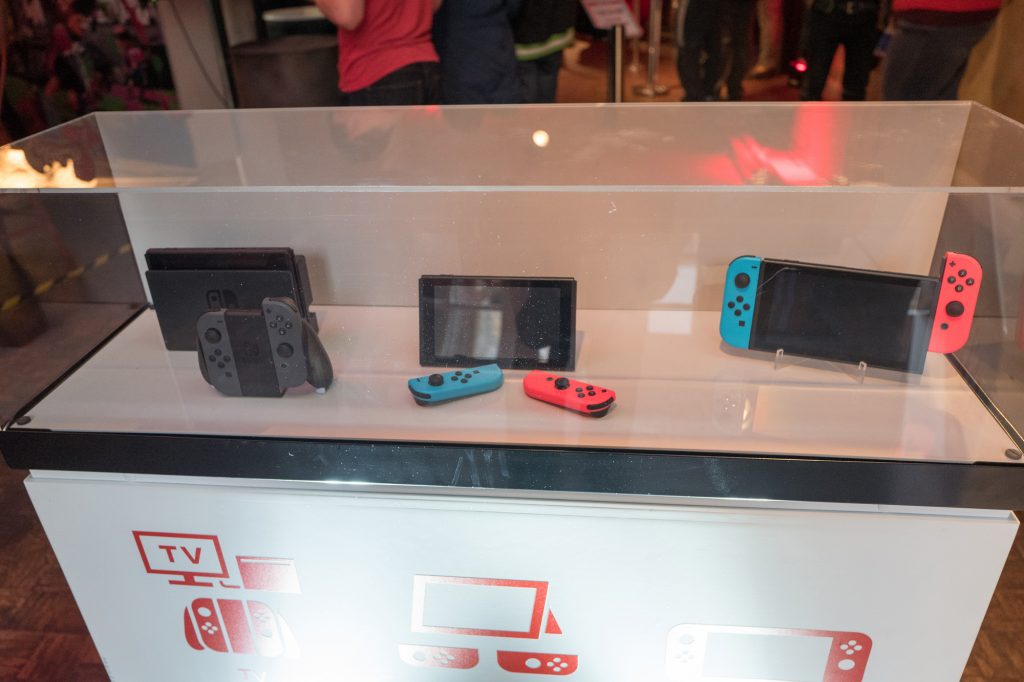 By the desk there is a display case with both the grey and neon versions of the Nintendo Switch and it is setup in its three configuration modes, TV, tabletop and handheld. The Neon has really grown on me, I ordered the grey version but I have ordered an extra set of Joy-Cons in neon.
The first thing we did was head straight to Splatoon 2, I never bought this game for the Wii U and it was good fun but it really isn't my thing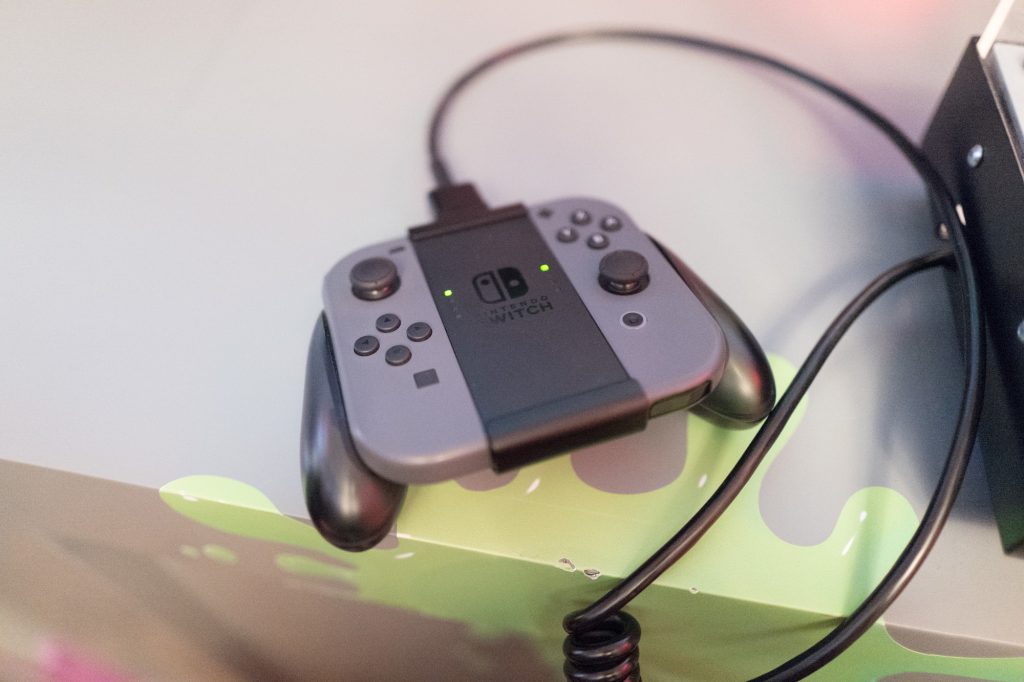 Splatoon 2 was setup to play in TV mode with the Joycon grip, the was pretty comfortable and the controller felt like a good size in your hand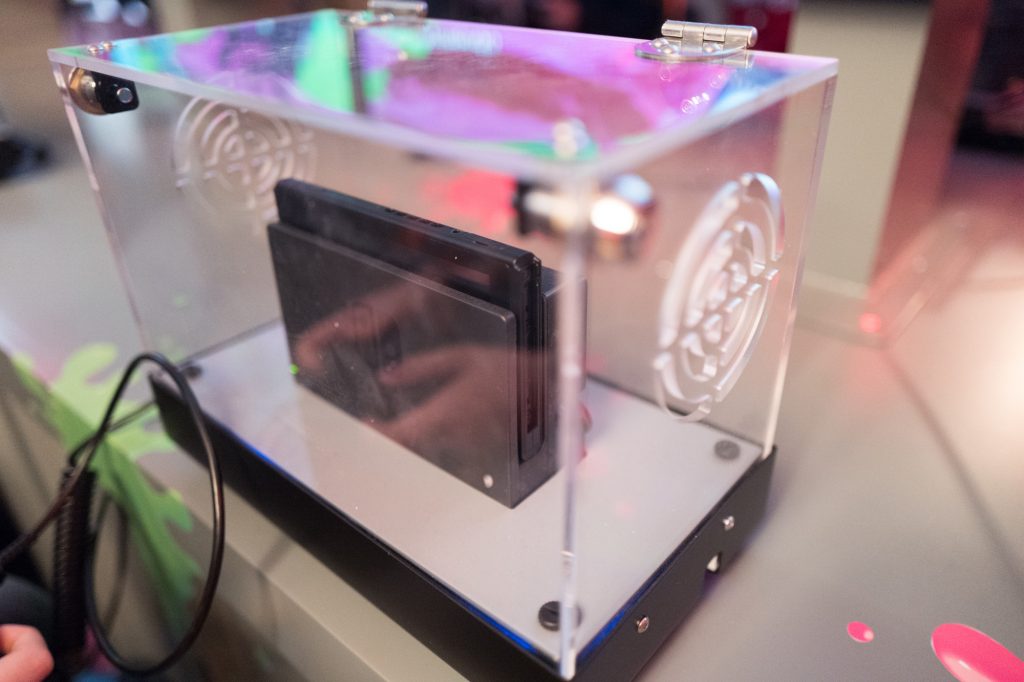 The consoles were kept in these glass containers for TV gaming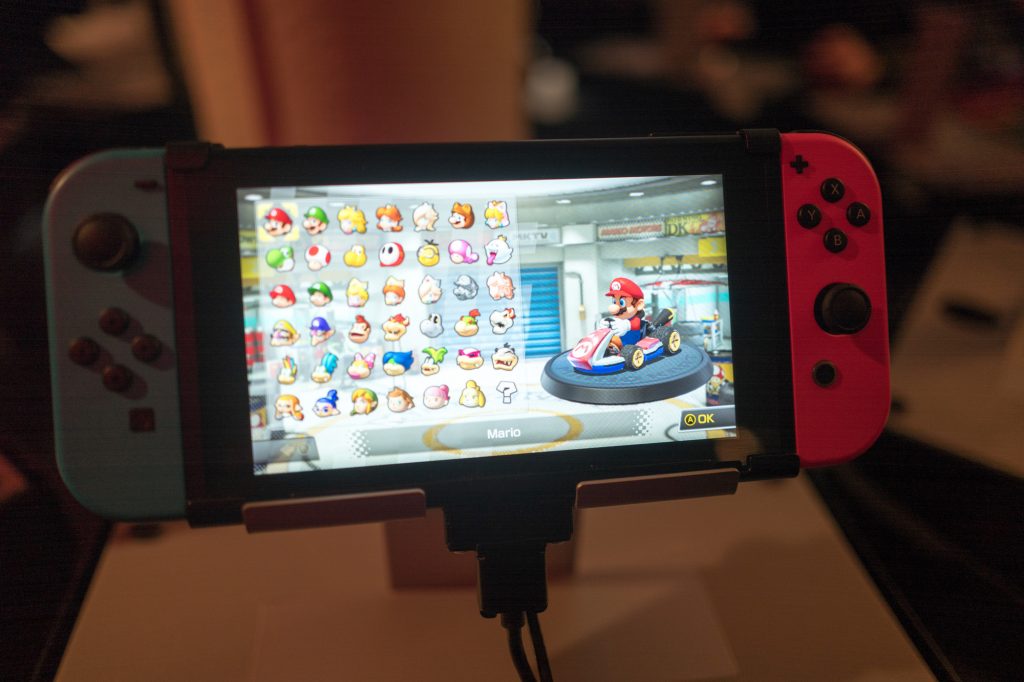 Next stop was MarioKart, this looked great on the Switch and was really fun in handheld mode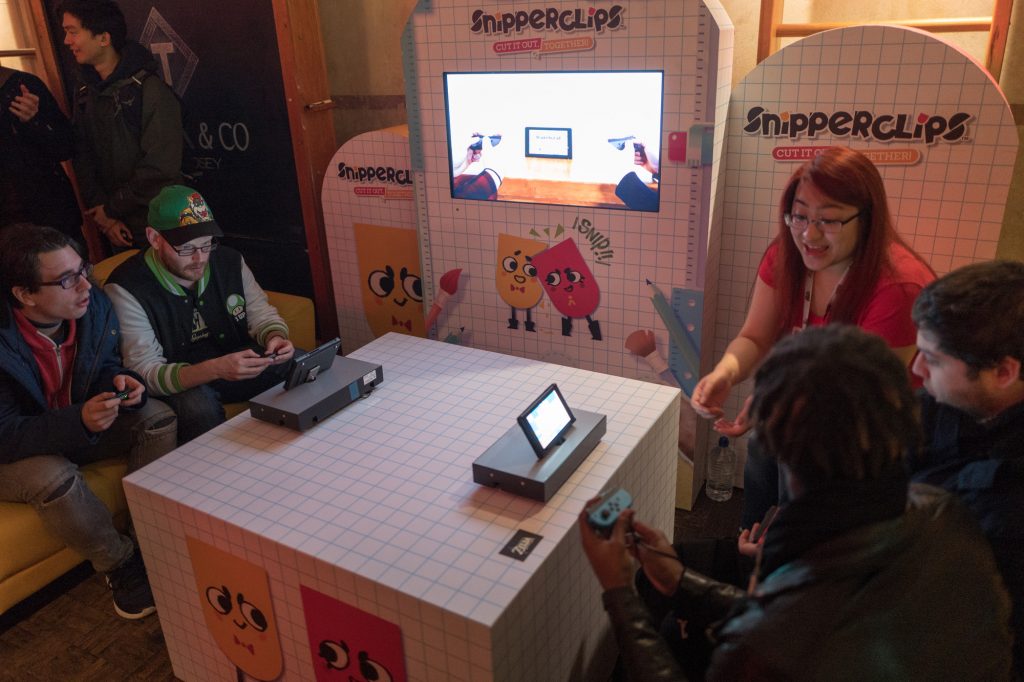 Snipperclips was a real surprise for me, I didn't think I would be buying it but when I tried it I really enjoyed it, you really do have to think when you play, it was good fun. It was great to try tabletop mode here, the screen is the ideal size for two people to get up close and have a intimate gaming session. This was the first time I tried the Joycons in two player mode, the controller is small but the Joycon strap makes all the difference in making the controller that little bit bigger.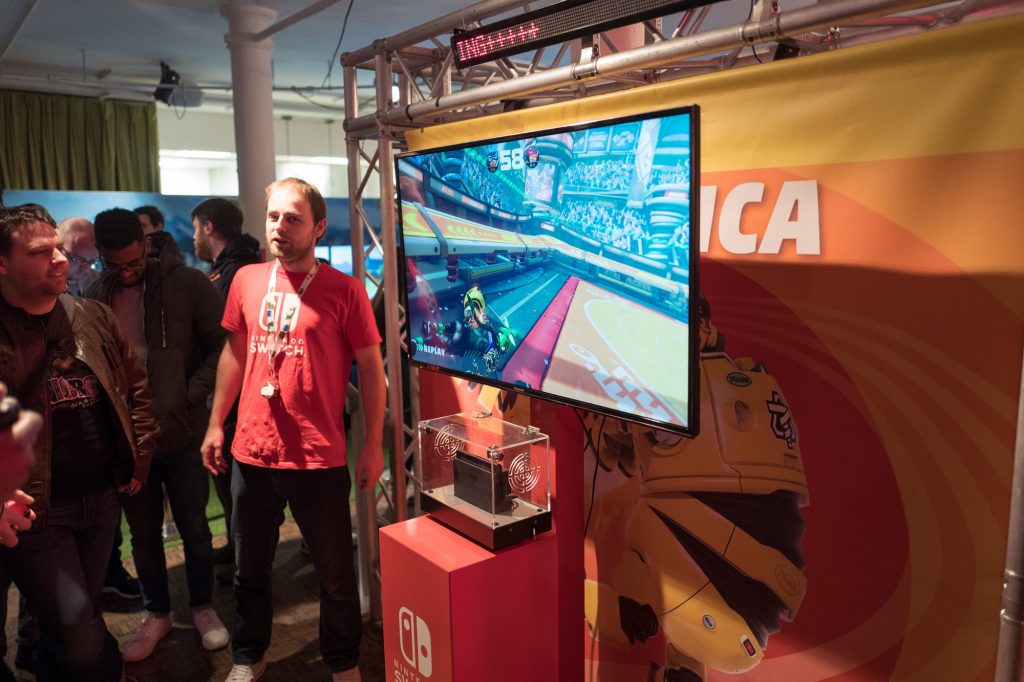 Arms was our 4th stop, the graphics on Arms were really impressive, I did enjoy this game and I have preordered it but I'm not sure how much longterm gameplay I will get out of it. It is a great two player game and using motion controllers is fun but takes some getting used to.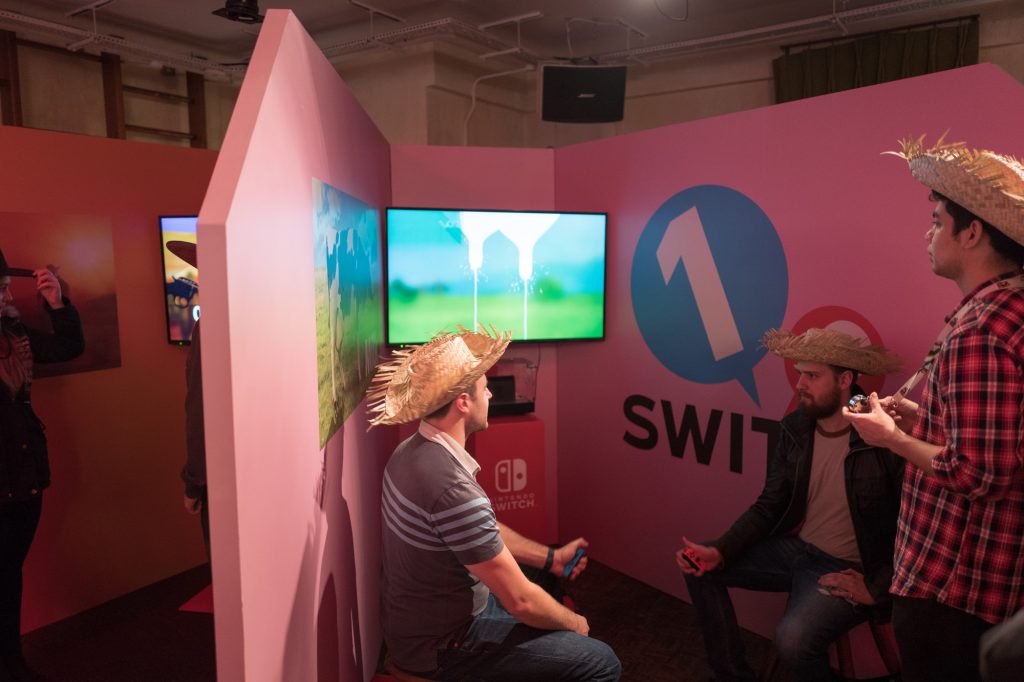 1-2 Switch, is it really all that silly? Is it awkward looking someone in the eye before trying to shoot them or milking a cow? Of course it is but was it fun! Yes it was so much fun, I also got to try the count the balls game featuring HD rumble now that was quite hard, it is tough trying to figure out how many balls are in the box. HD rumble is very cool though, a great feature on the Nintendo Switch.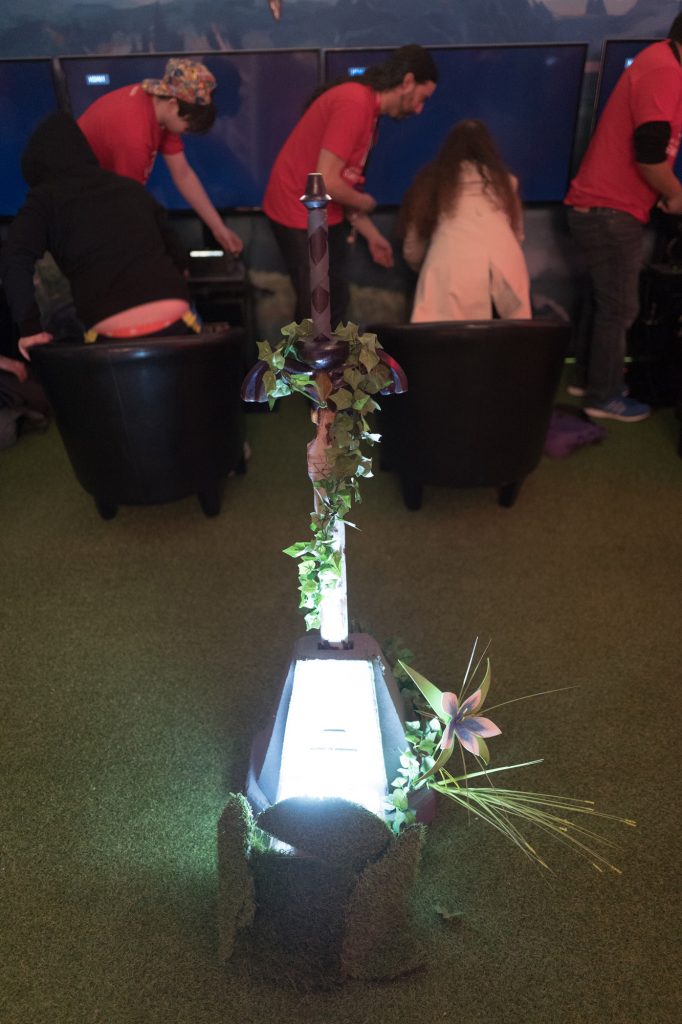 The final stop Hyrule! The sword in all its glory 🙂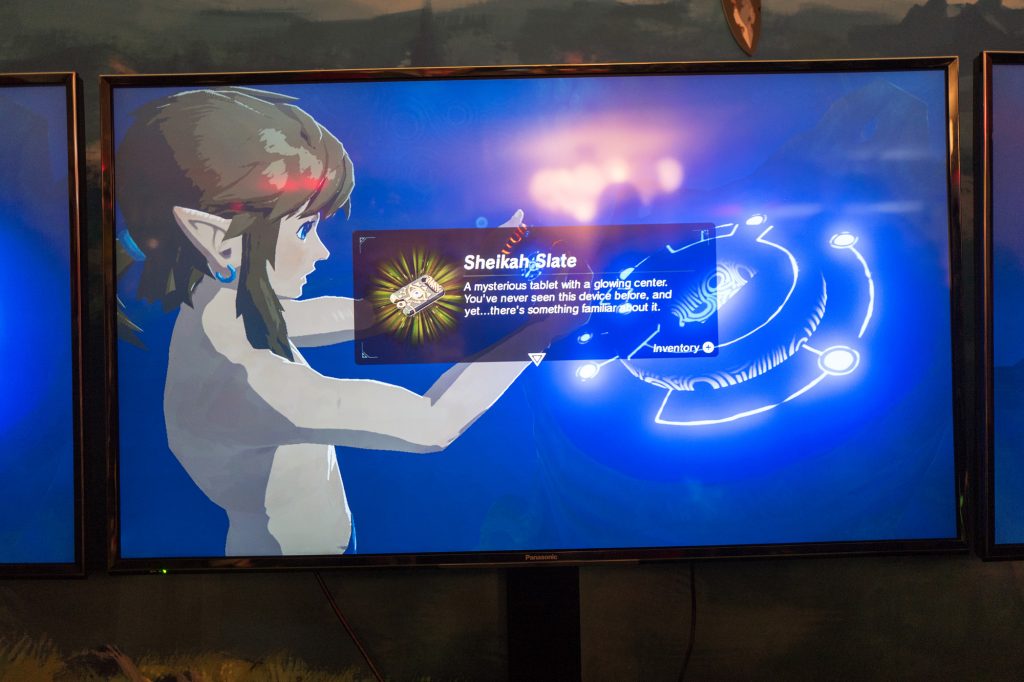 The game was setup on TV mode and it looked great, the graphics looked good, frame rate was smooth 🙂 You were able to use the Pro controller with Zelda and it does live up to the hype, it is well worth ordering.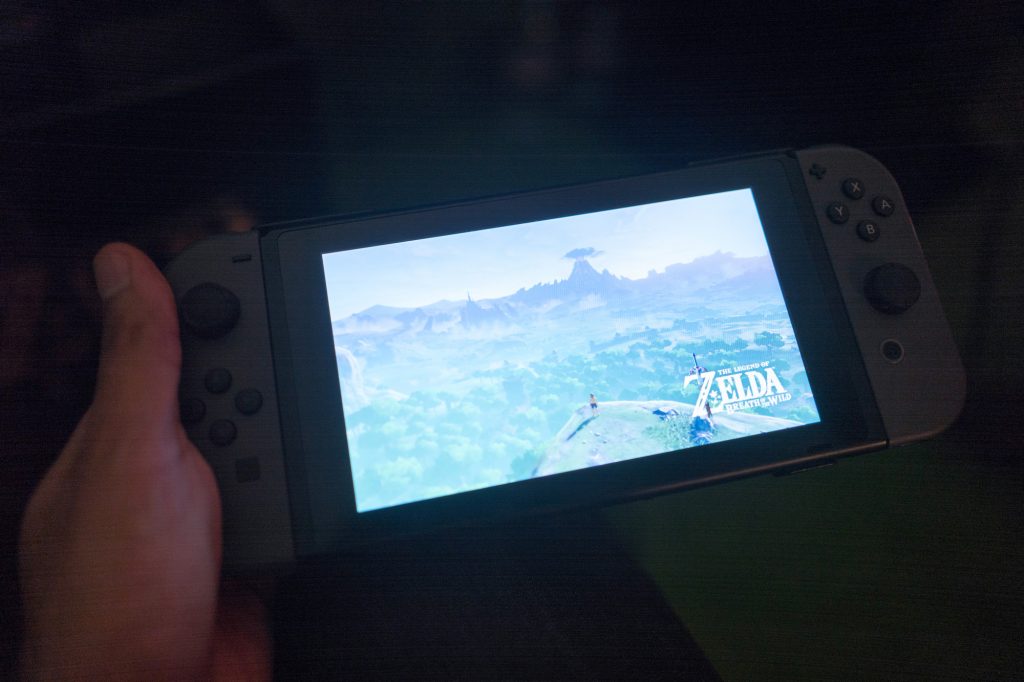 I had to try Zelda in handheld mode and this was just as impressive, I have always enjoyed portable gaming and this takes it to the next level.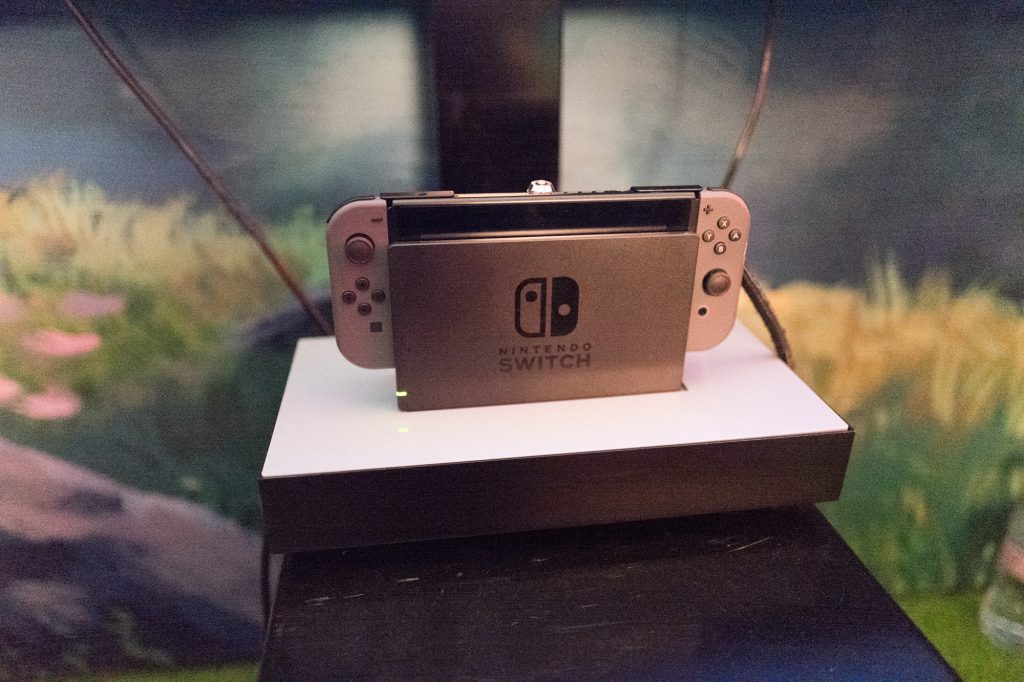 To conclude this was a great event, we had two hours and 6 games to try, 1-2 Switch had an additional two games so 8 in total. It was great that for Zelda you had a timed slot and you got to try the Nintendo Switch in all its configuration modes. I really enjoyed it and the two hours did fly by. Today on March 2nd my Pro controller and my Nintendo Switch case have both arrived. I can't wait for my Switch to come tomorrow 🙂