Star Wars Lego Millennium Falcon from the 2015 Star Wars: The Force Awakens film, this was a Christmas gift that I was very excited to receive, now lets review the details: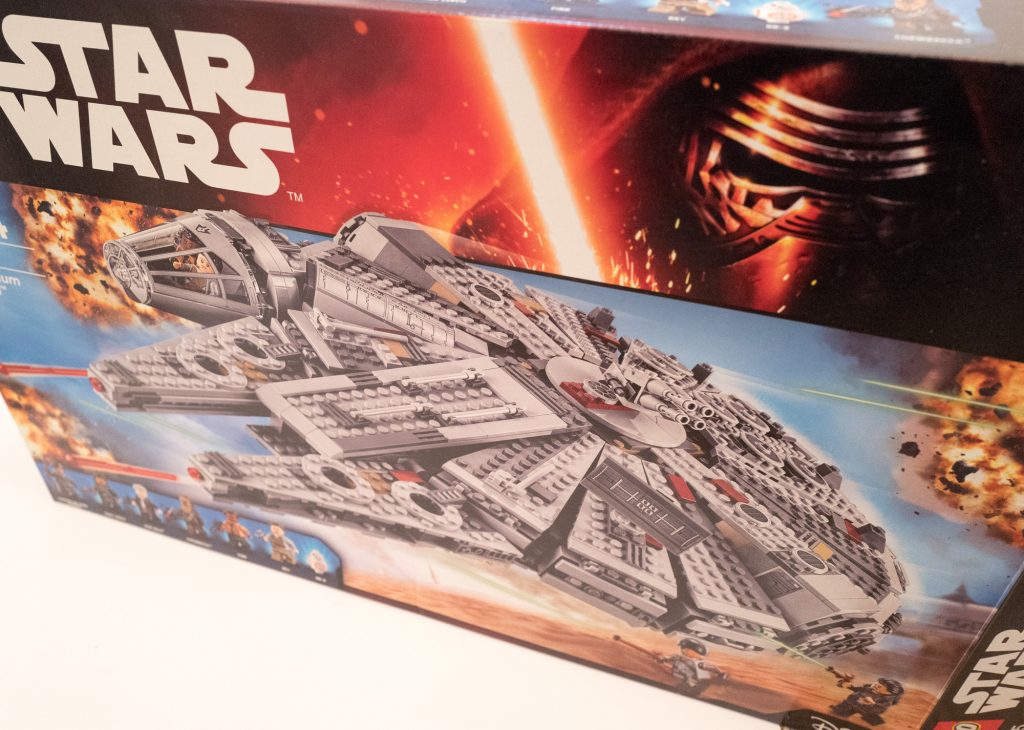 The box is rather large and you receive a number of labelled bags and a manual to make the building process as smooth as possible. The box has a picture of the ship, the Star Wars logo and the figures included. This kit is around 1300 Lego pieces so it is a sizeable project.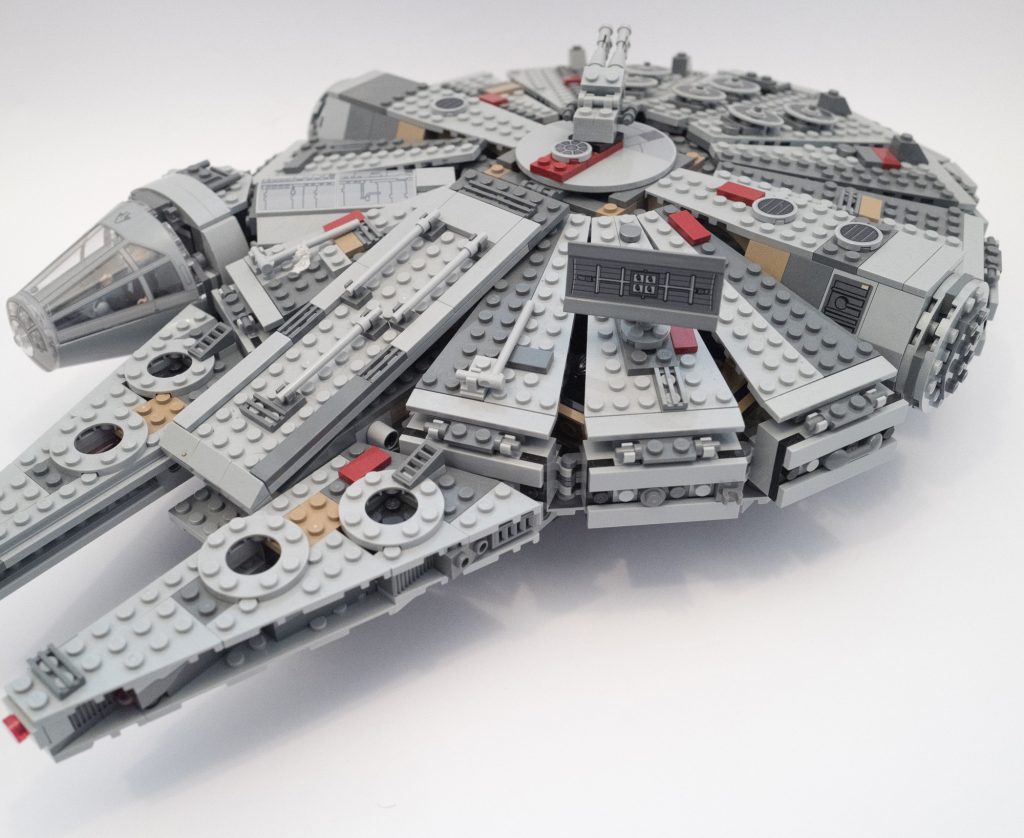 Once completed you are presented with an amazing ship with so much detail, on the surface of it, it doesn't look complicated but it has a few surprises that make it even better than you can imagine.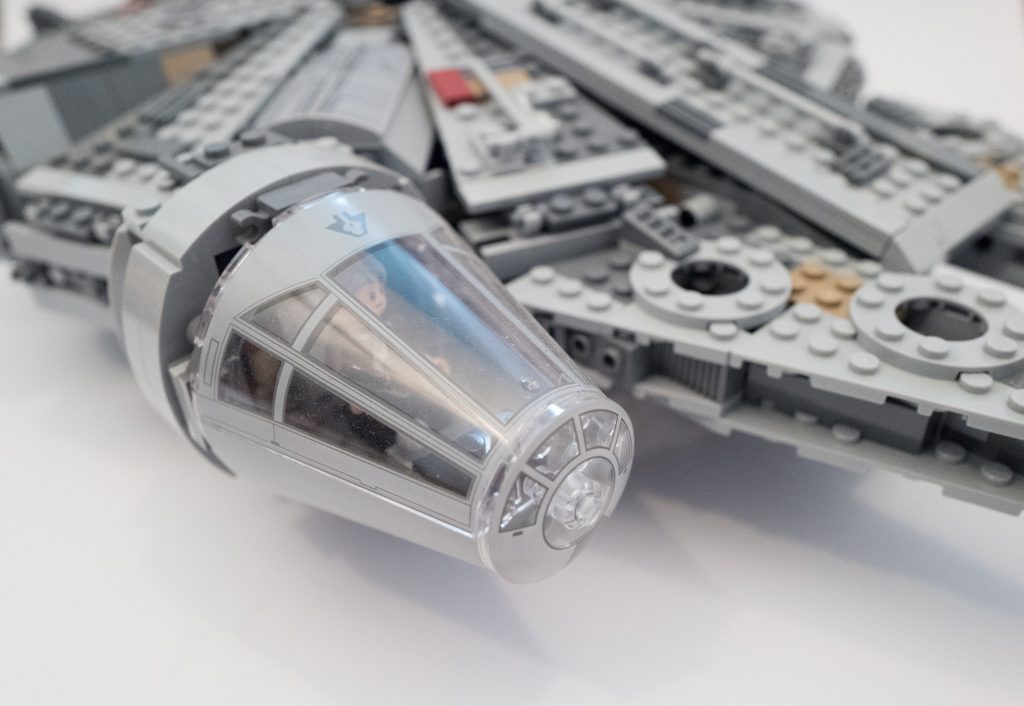 A closer look at the cockpit and you can see Harrison Ford sitting ready to fly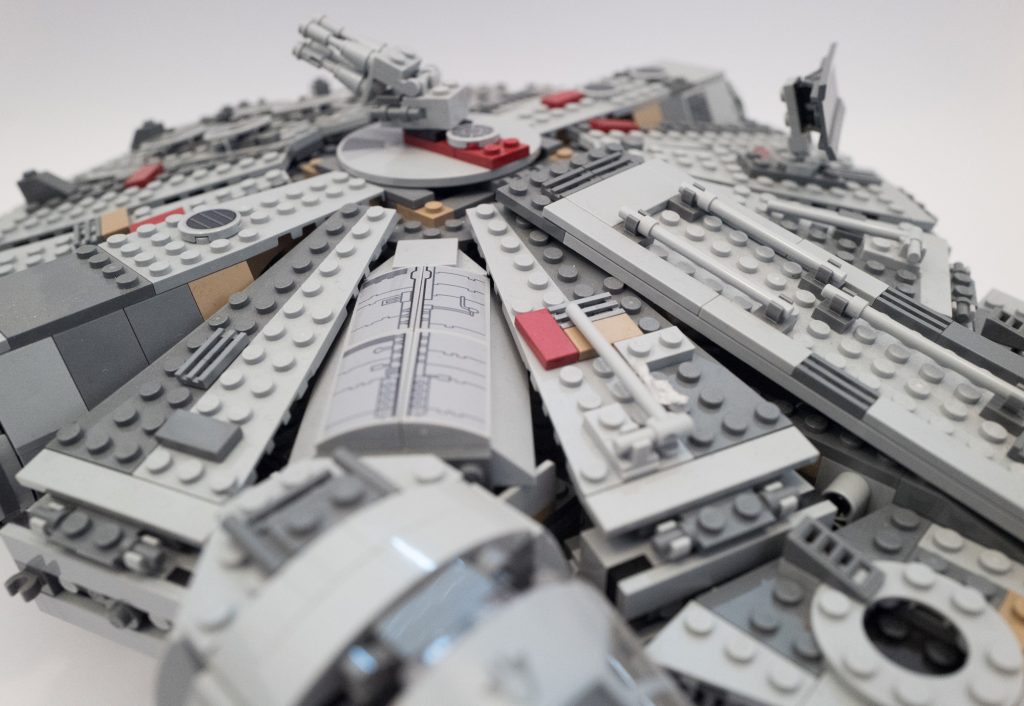 The top has lots of stickers and detailing, do those top sections look like they move? 😉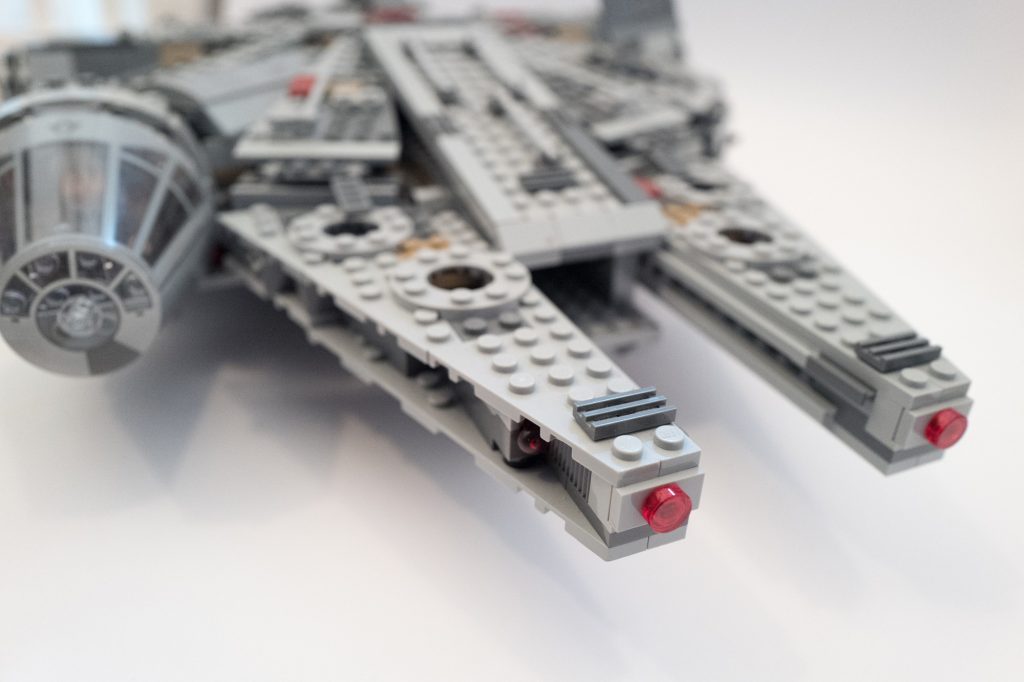 The front has some cool rockets thats fire out, red LED style lights and the central rectangle slides backwards and forwards creating the entrance to the ship.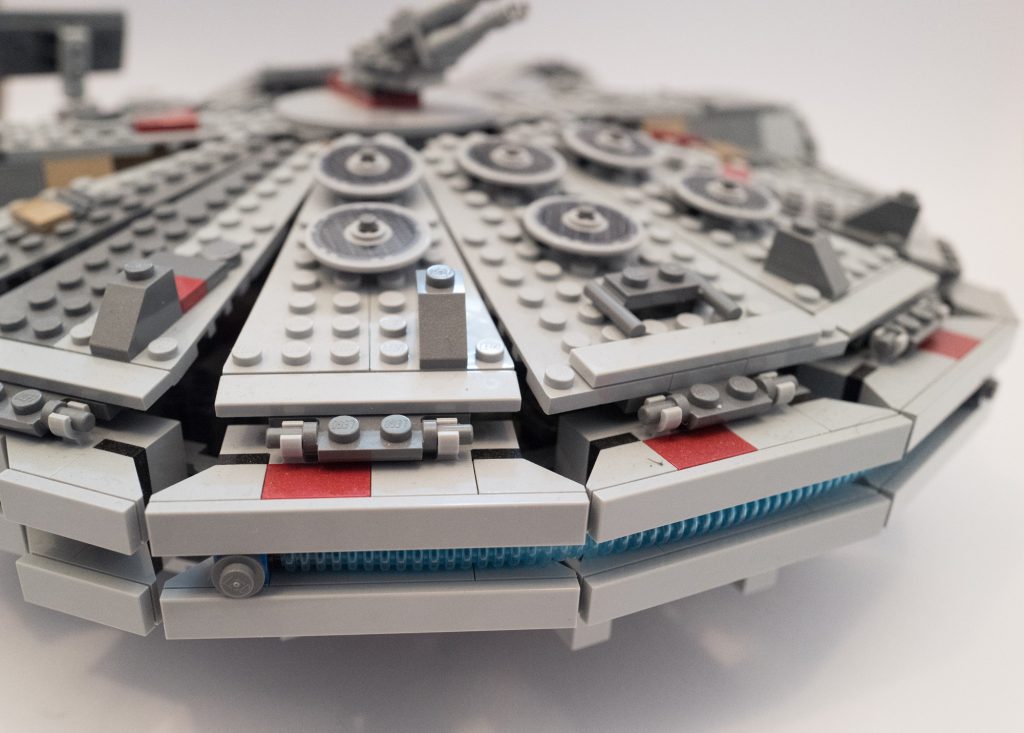 The back features a blue pipe which recreates the blue lighting effect that you see at the back of the ship in the film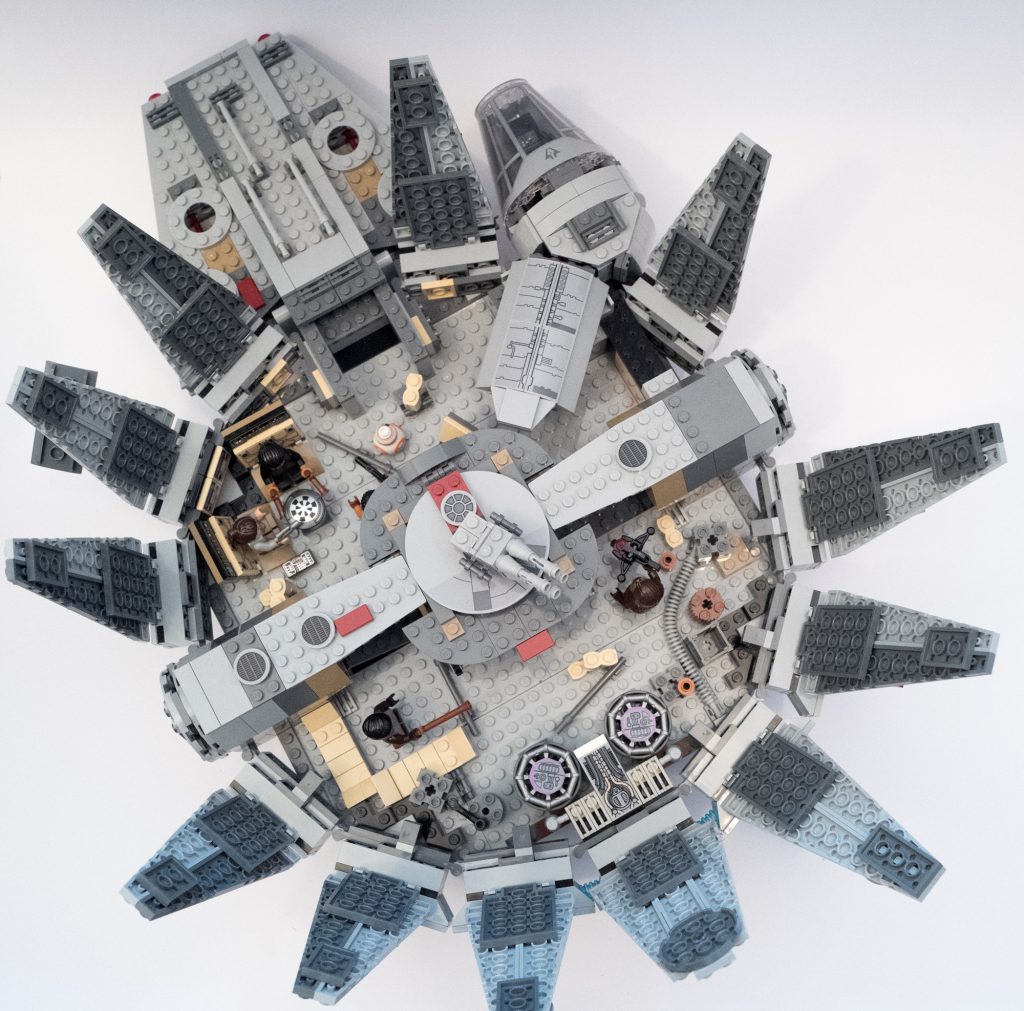 This is my favourite part of the ship, doesn't it just look amazing, each of the sections of roof opens up to revealing the entire ship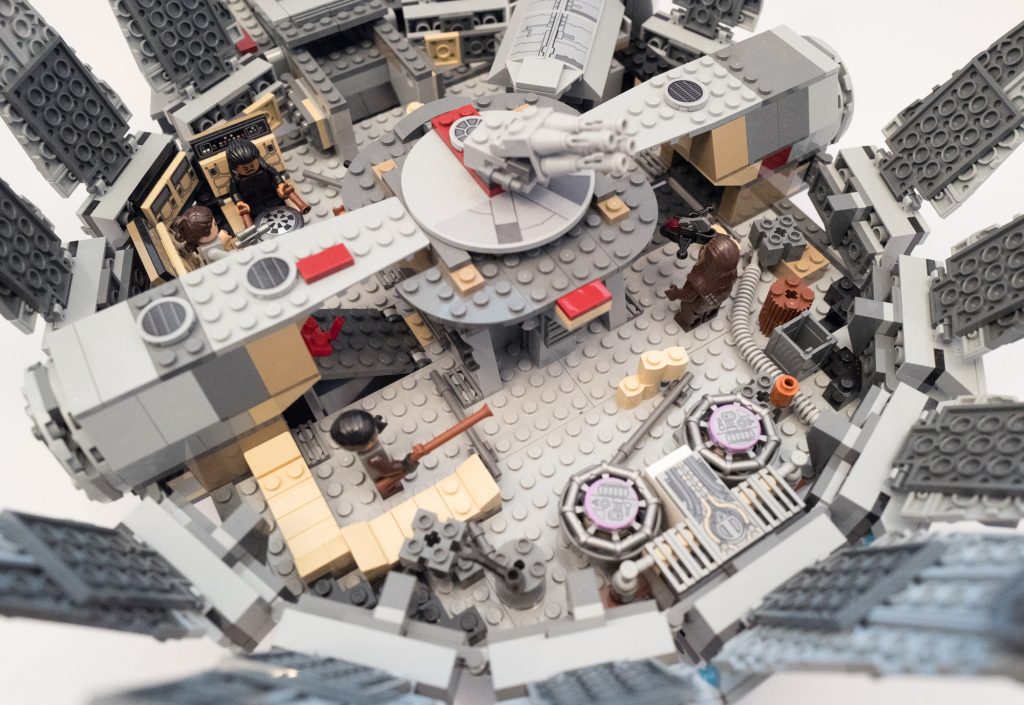 Taking a closer look you can see lots of different sections, including seating and sleeping areas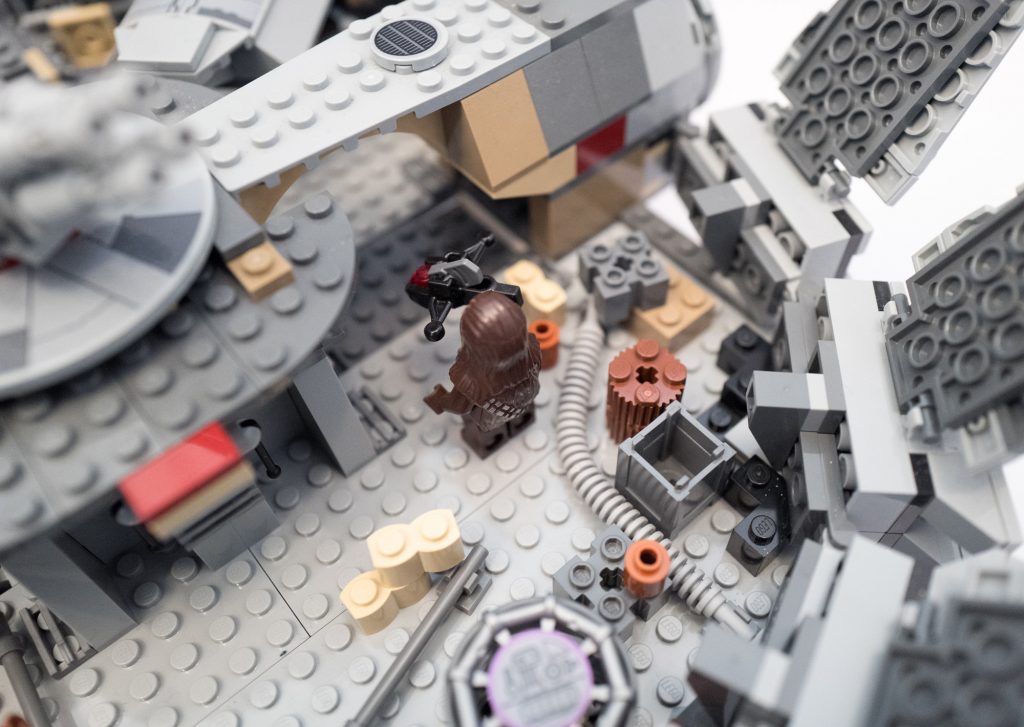 A closer look and we see chewbacca hanging out at the back of the ship 😉
This looks like the engine area of the ship at the back, those circular shapes spin around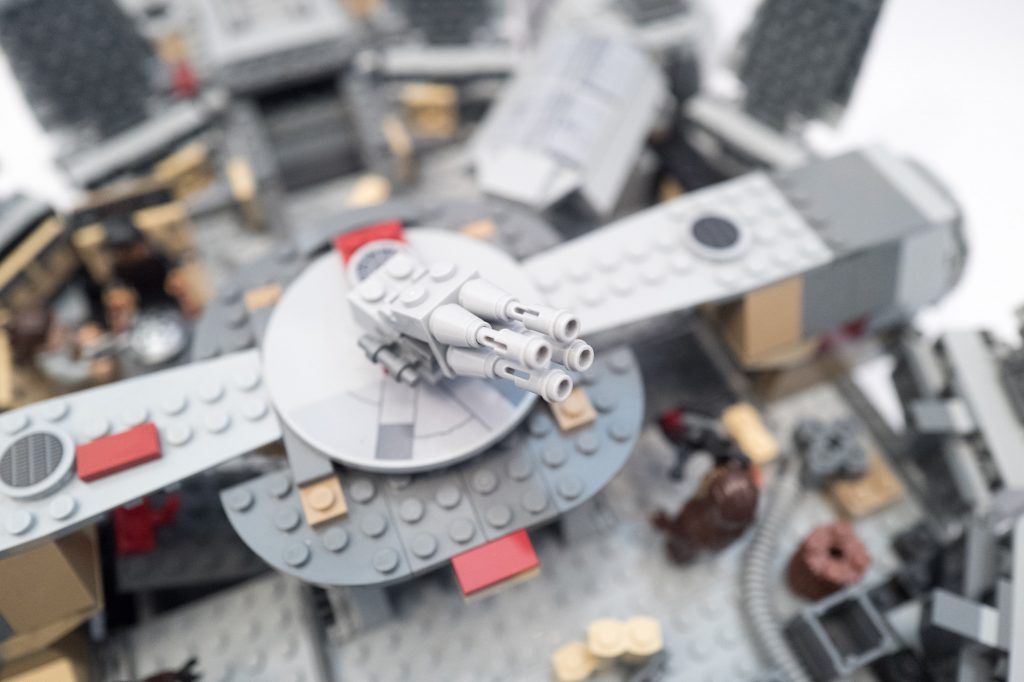 The all important gun, vital for all those missions fighting the dark side, looks very fitting in centre stage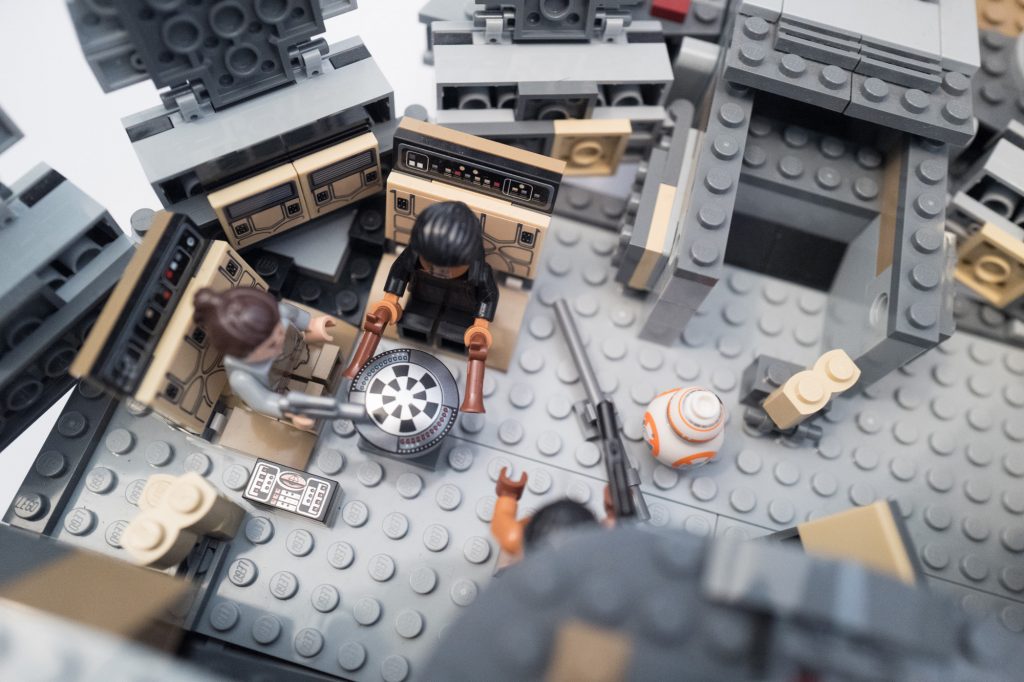 BB-8 and other members of the crew seated for take off! The detailing throughout is excellent.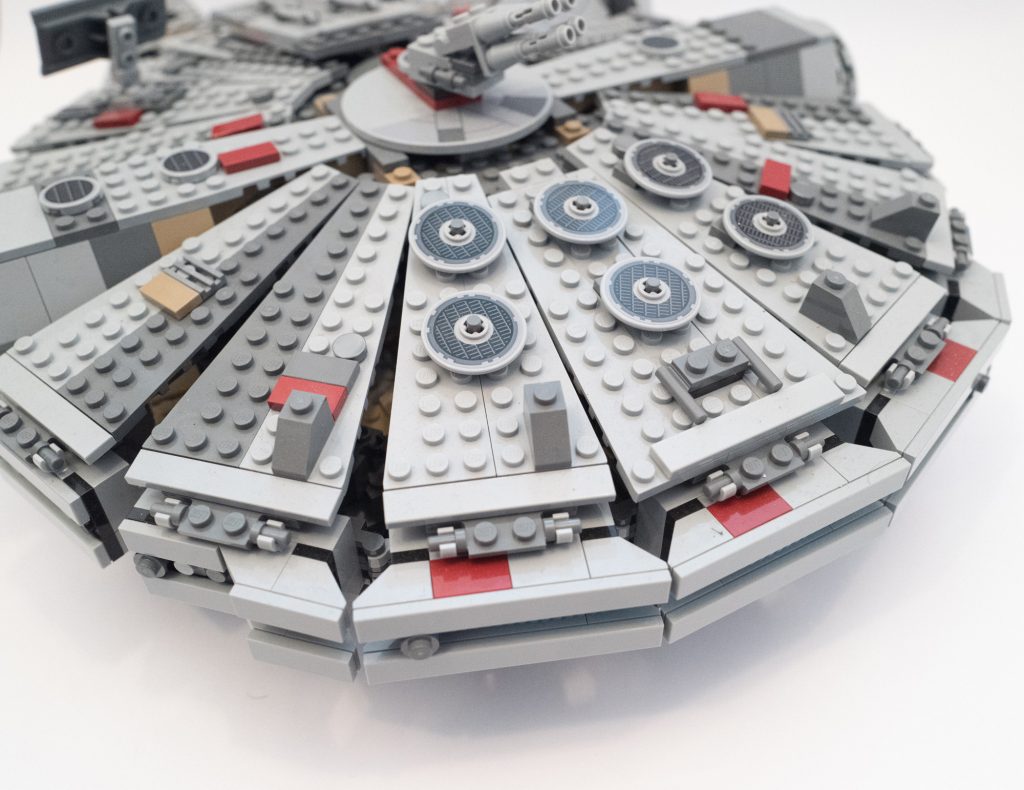 To conclude this is a excellent example of the Star Wars Millennium Falcon, I'm so glad the ship opens up, if it didn't then I would consider this a rather boring effort but lucky for us there is as much detail on the inside as the outside. It would of been cool if the blue strip at the back did light up but other than that I recommend  this for any Star Wars Lego fan.