My latest Prada robot, I have been a fan of Prada robots since they were released back in 2004. It was exciting to see them bring these latest ones out as they actually had some functionality apart from looking amazing cool on your bag!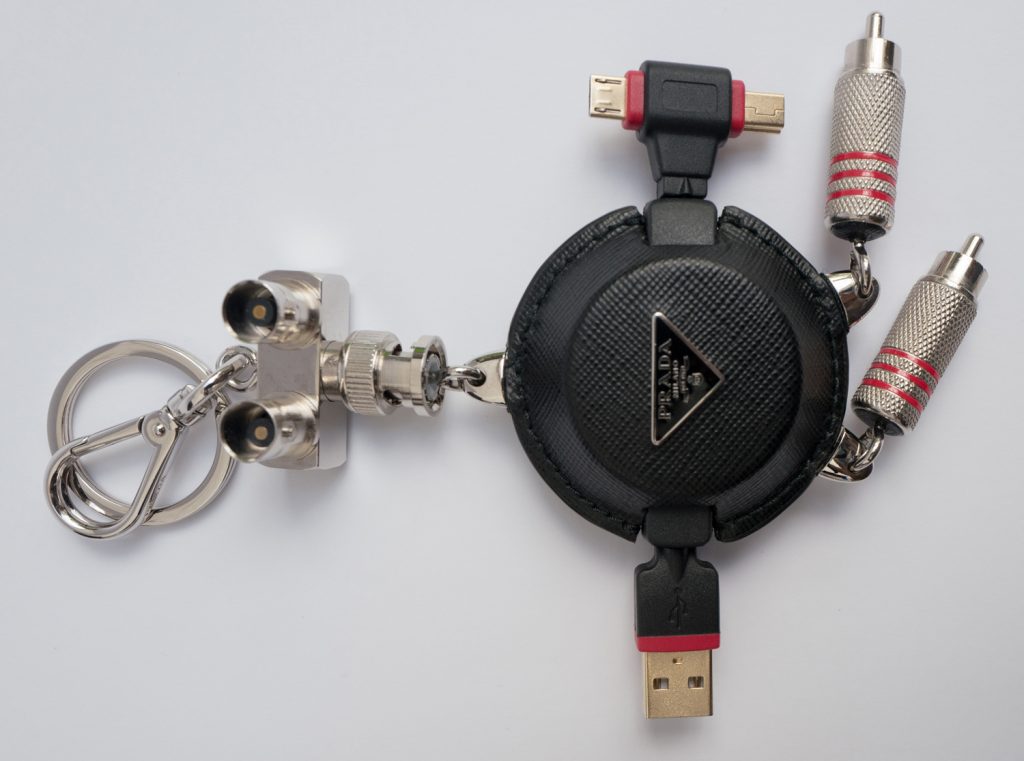 This Prada robot has a body that is in Prada's signature Saffiano leather that has been beautifully stitched together around the edge. On the centre of the robots body you have the classic Prada triangle logo also in black.
The back of the robot is also in the same leather as the front without the logo.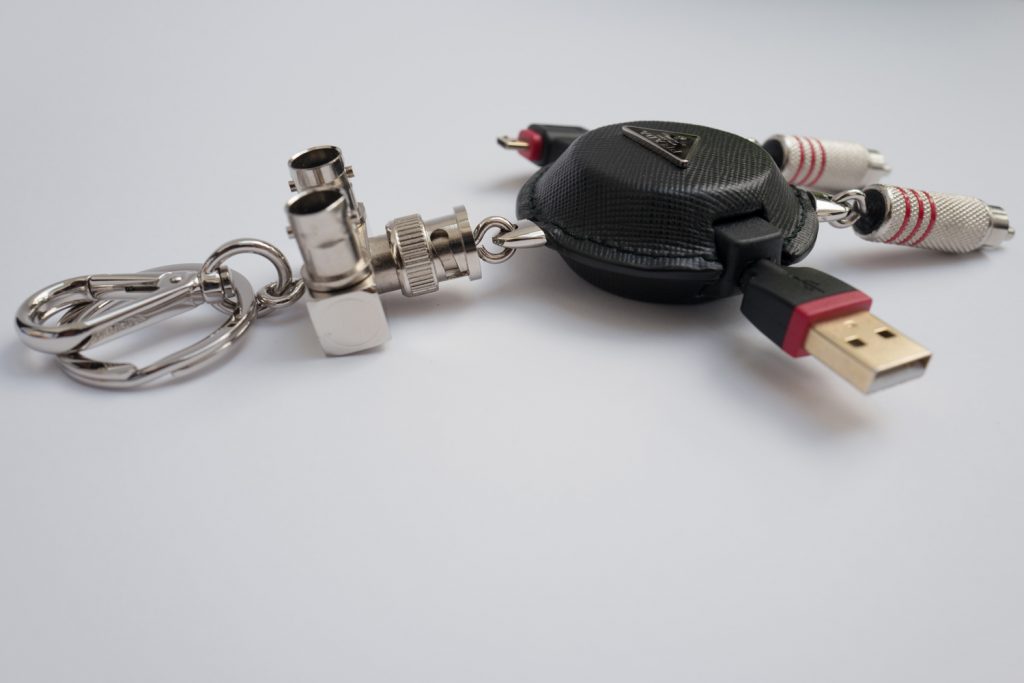 The robots head is made out of TV connectors and it does really remind me of Johnny 5 from the 80's. The silver hardware is very shiny and looks excellent with the black leather. The legs are silver phono cables with red lines at the top which almost look like old school sock lines, a great touch.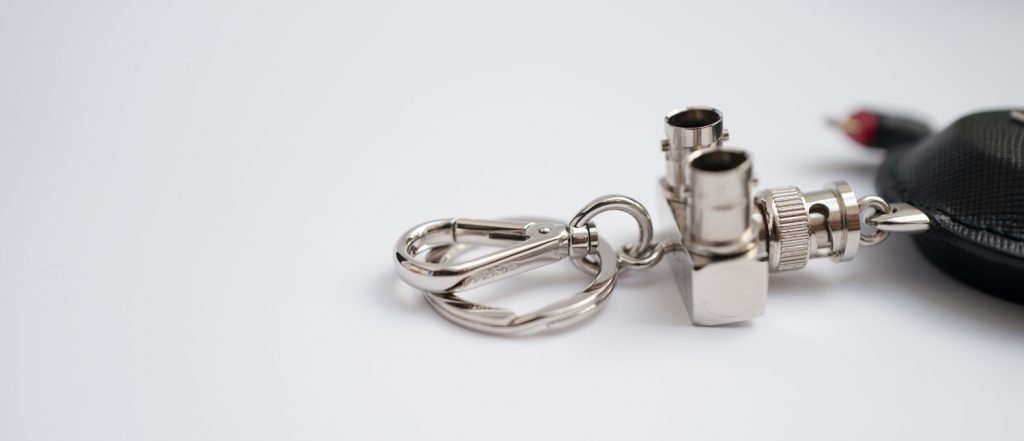 The robot comes with a steel hook and split ring at the top of the head, the ring can be used for keys and would make a rather larger key holder. However I feel that this robot looks best either hooked onto a bag such as the Prada holdall I reviewed or onto a pair of jeans, if you want a little attention 🙂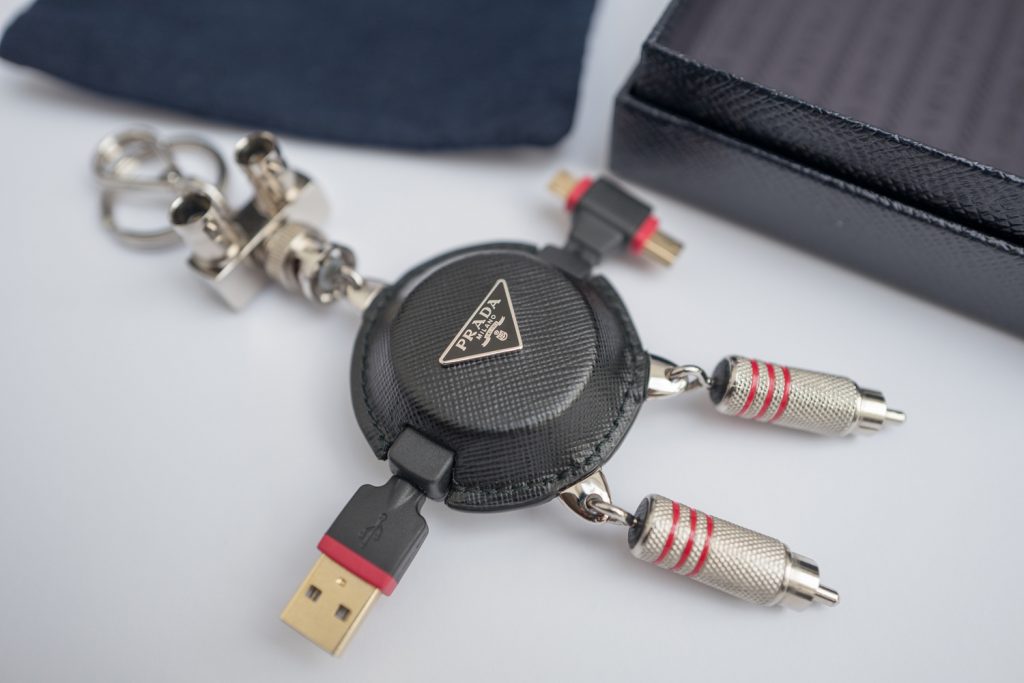 So this Prada robot has a use, it is provided with a USB 2.0 cable that serves as a battery charger and for data transfer, which is really cool, it can be used for charging Playstation controllers, Amazon Kindles and your Android phone or tablet. It has both the mini and micro USB adaptor on one side and a USB port on the other. They are in gold and red which looks great with the black and silver.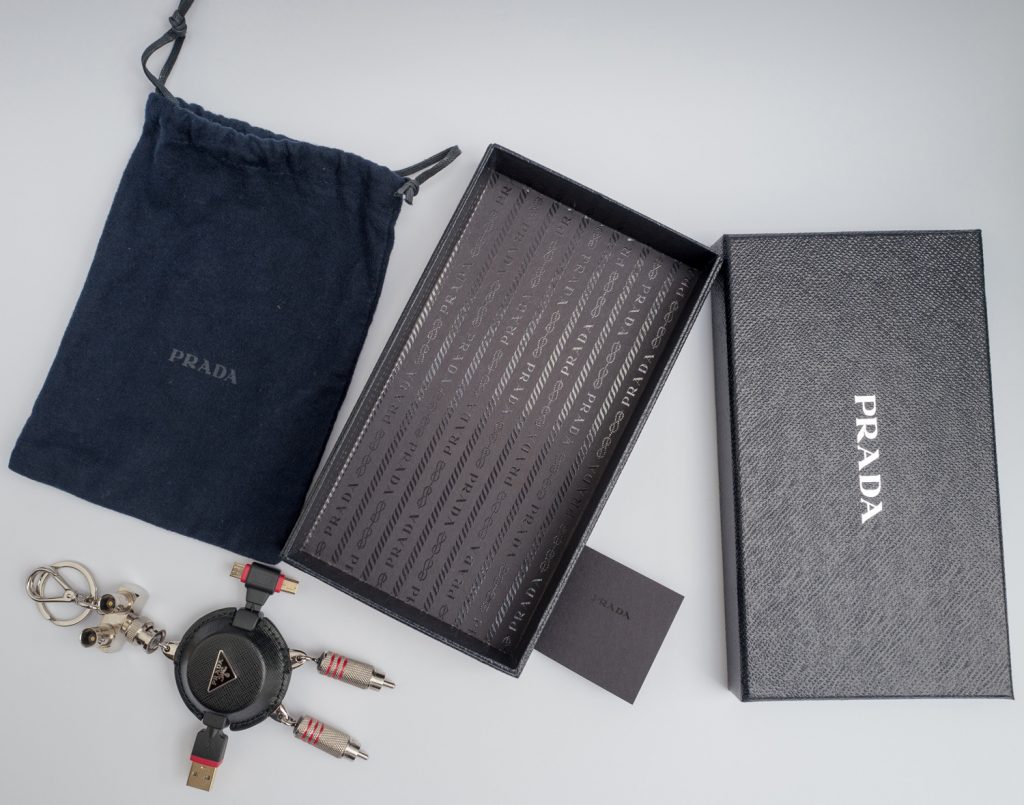 The robot comes with a Prada cloth bag for storage, a small booklet explaining its unique properties and a classic Prada box.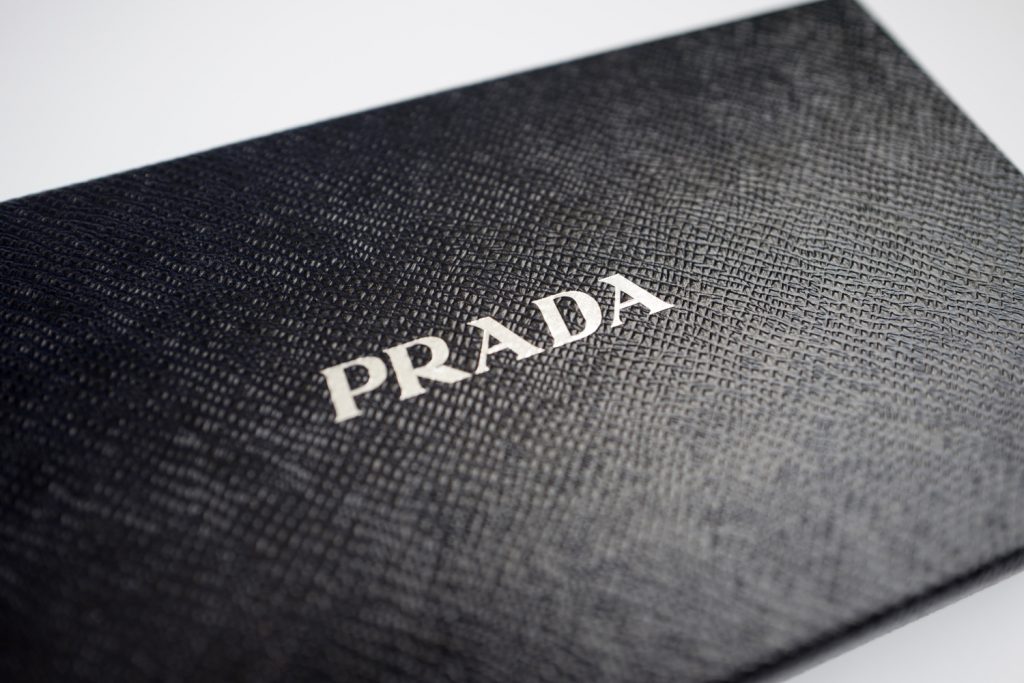 The Prada box is designed with the Saffiano leather effect, which is very pleasing when touched. As shown below the inside of the box is lined with the Prada logo, this style of lining is found on most of Prada's bag.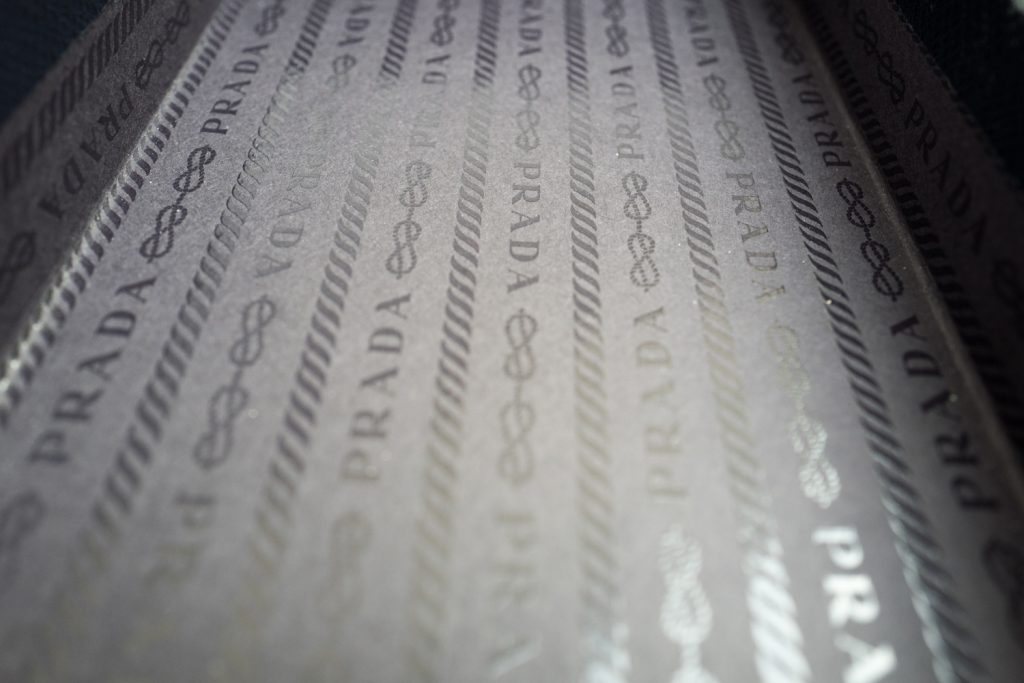 This is a great robot from Prada, it is available in a variety of colours such as yellow, blue, red and green but I felt you can never go wrong with black.