I received this wonderful Zelda mystery box from Nintendo UK. I ordered it many months ago and had completely forgotten about it. This is the first time I have ordered something like this, usually I like to know what I'm going to be getting for my money (£25).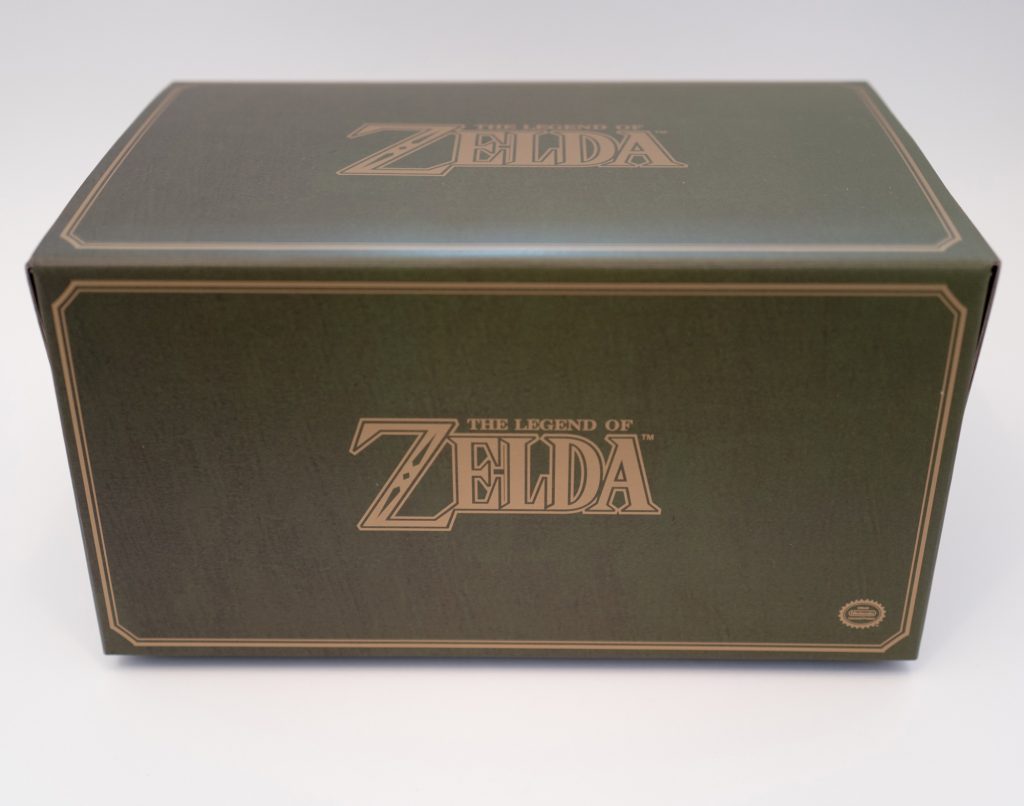 When it arrived, I thought, oh wow this is a great box, as you can see from the image above it is in Zelda green and gold.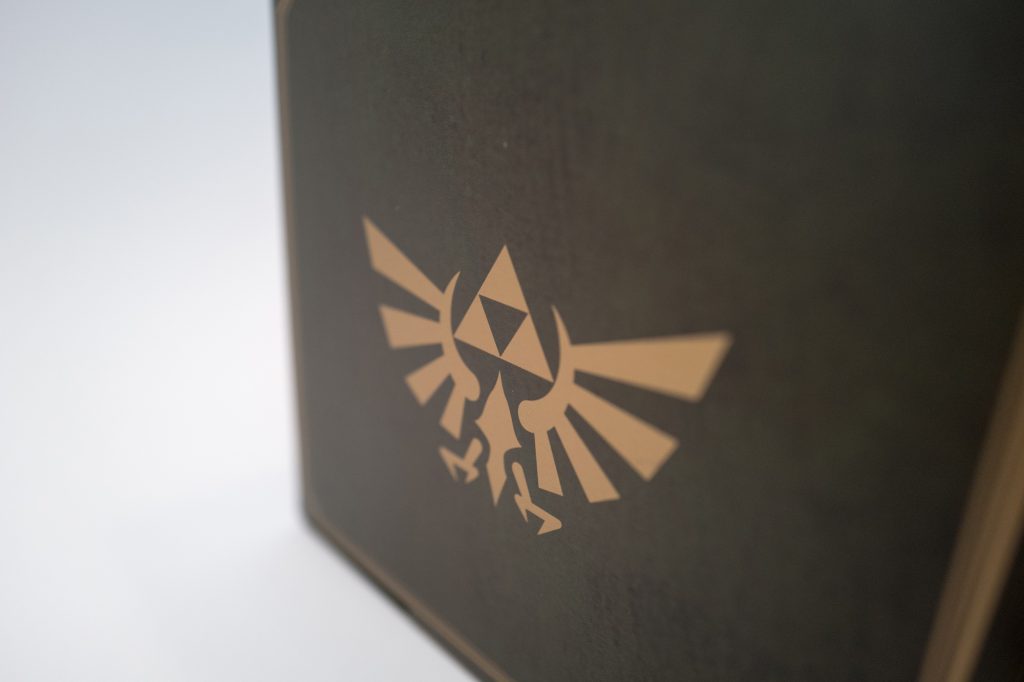 When opened I find inside a selection of Zelda themed items. They are all boxed in the matching Zelda green and gold of the box.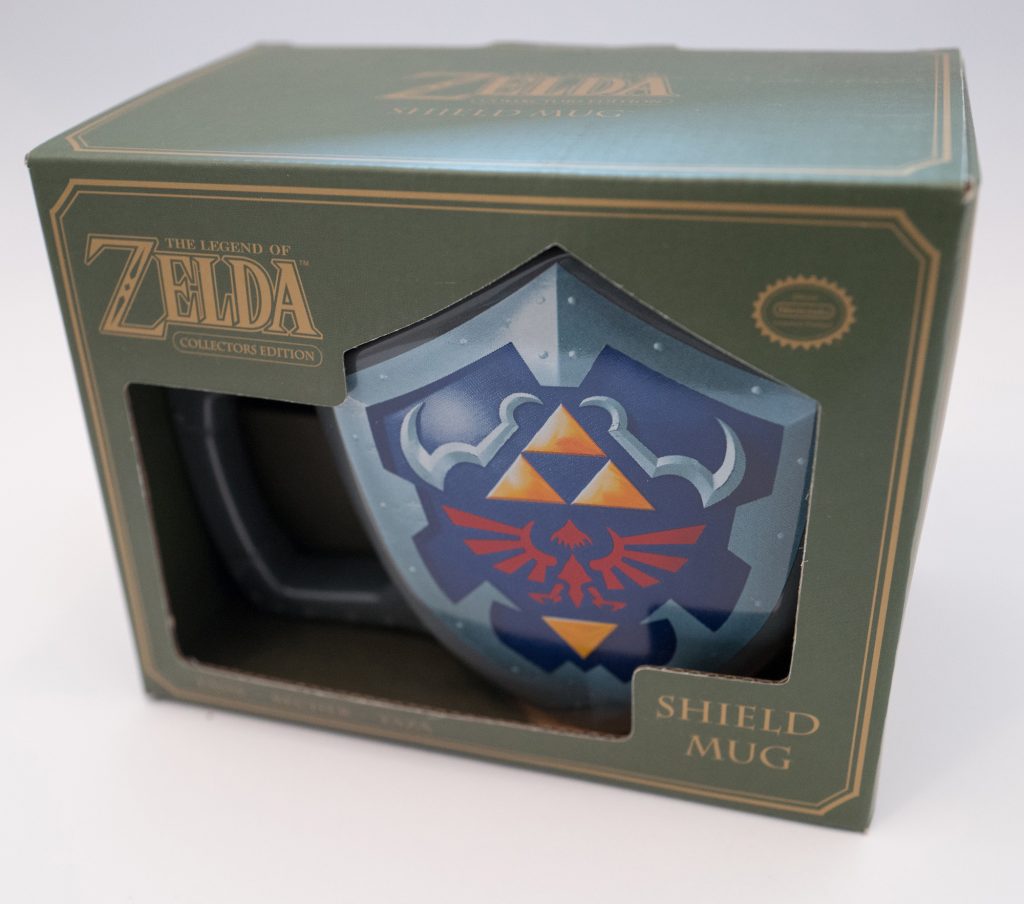 Firstly we have the shield mug which has been shaped like a shield, ideal for morning coffee.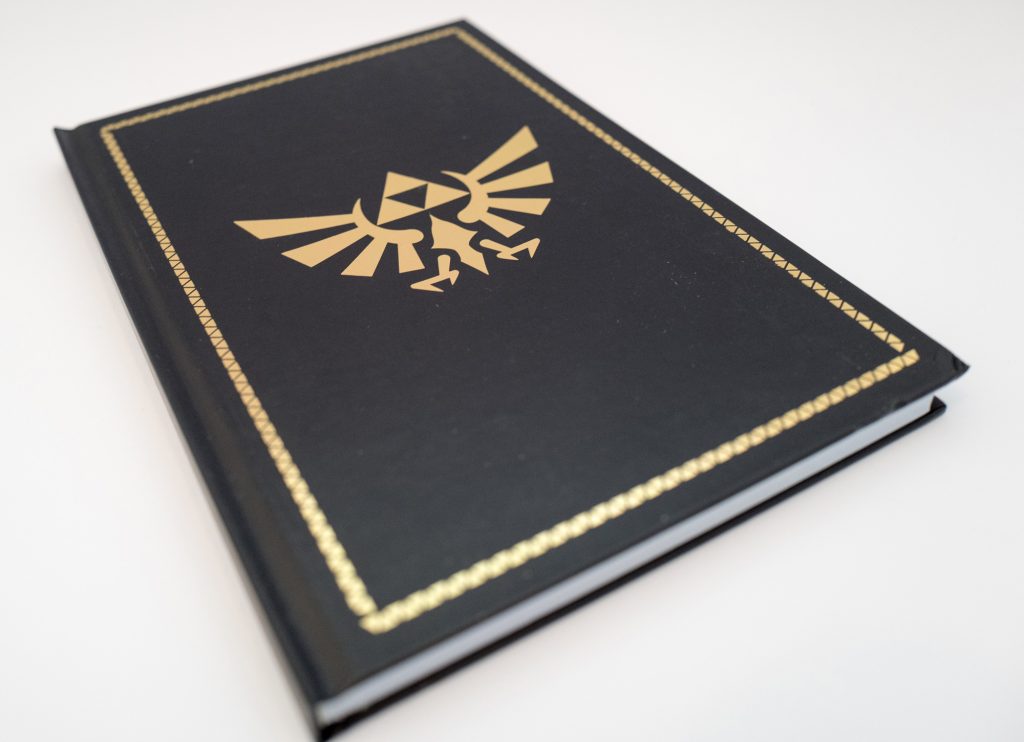 Secondly you get a Zelda hardback note book in black and gold with the Hyrule logo on the front and gold edging.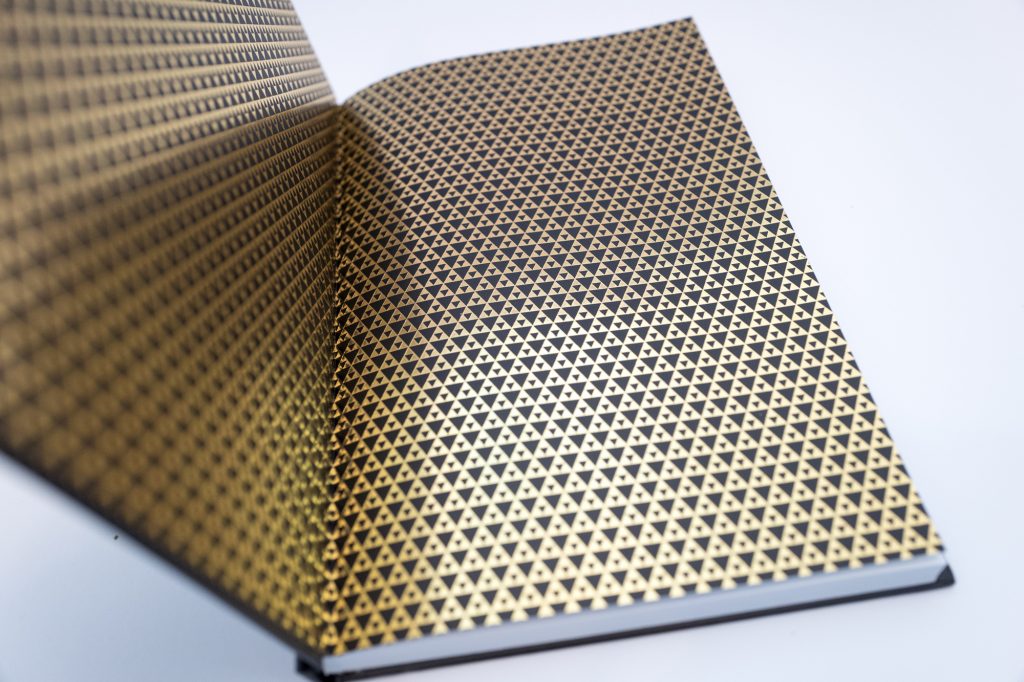 The detailing when you open the book is amazing, I love the gold and black triangles.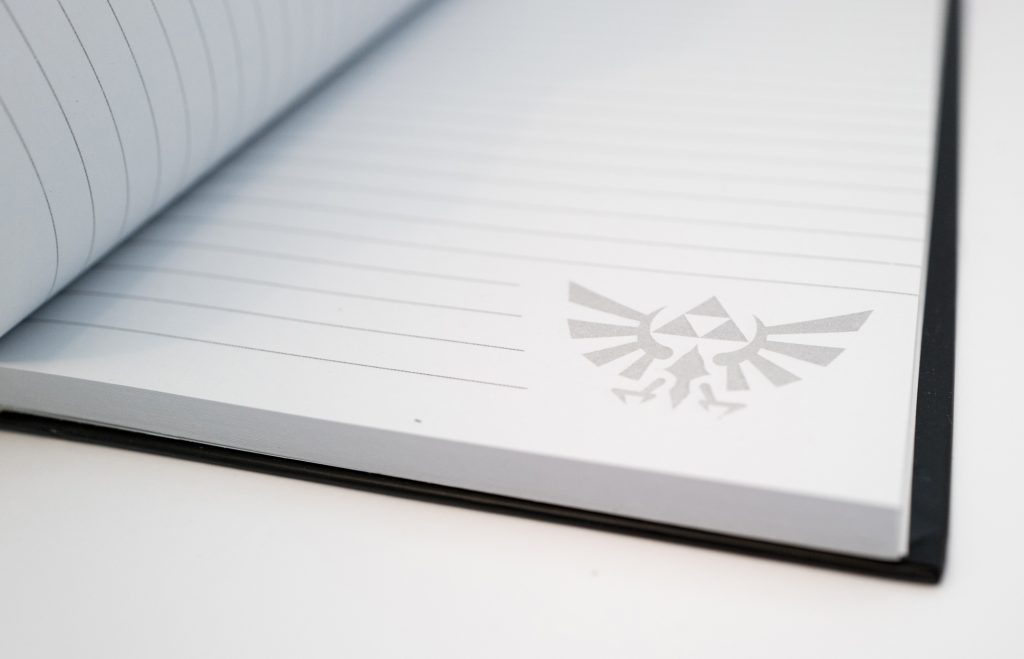 The pages are all lined and you have the logo at the bottom of each page, a nice touch.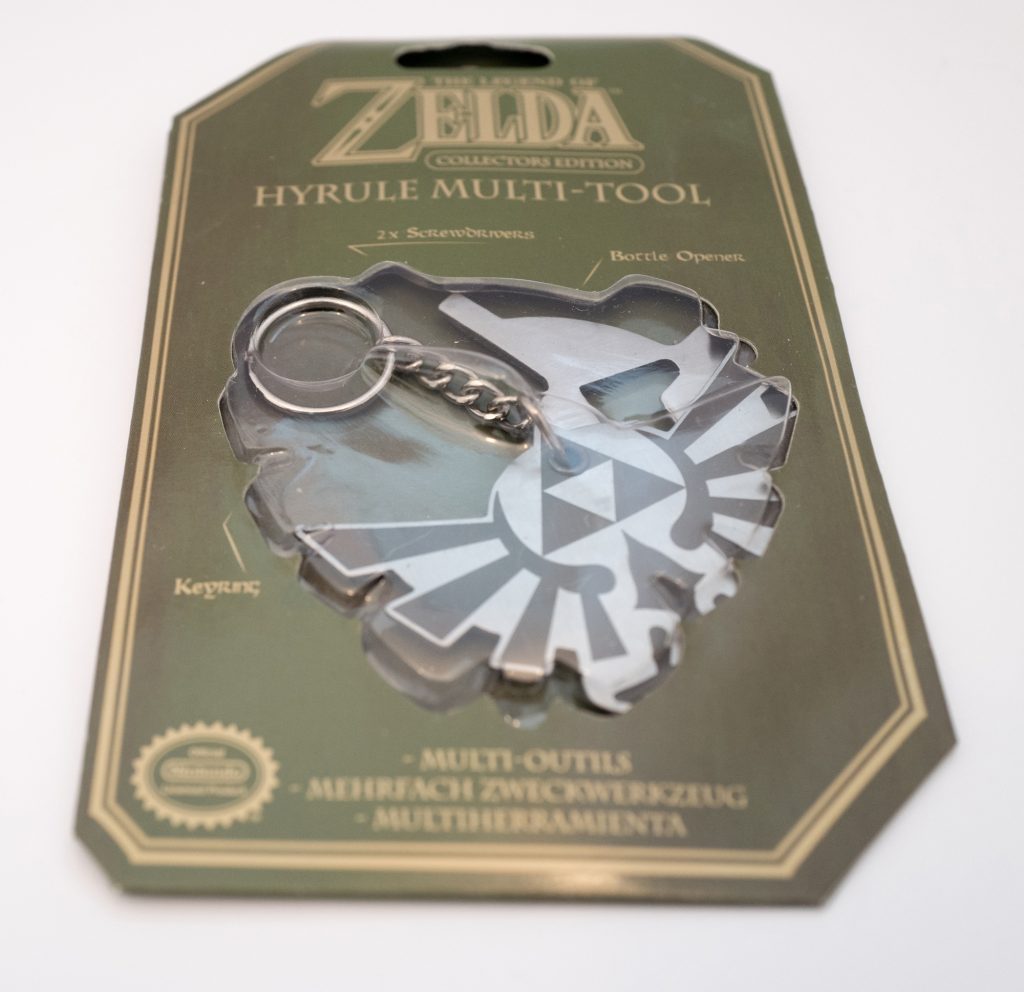 The third item in the box is the Hyrule multitool! Which is a keyring, two screw drivers and a bottle opener for those fun nights out (play Zelda at your friends house!)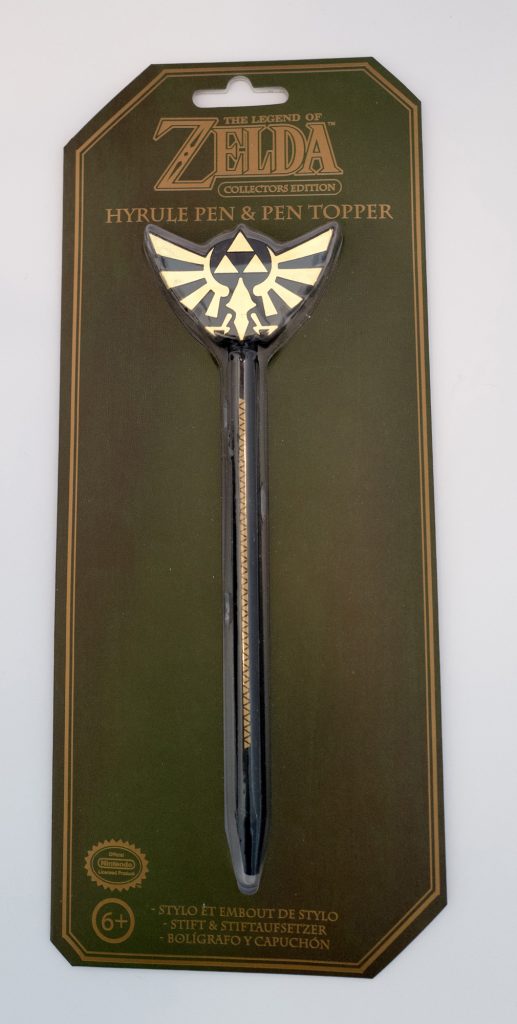 The fourth item is a black and gold Zelda pen, which is great but the topper with the logo does make it a little large.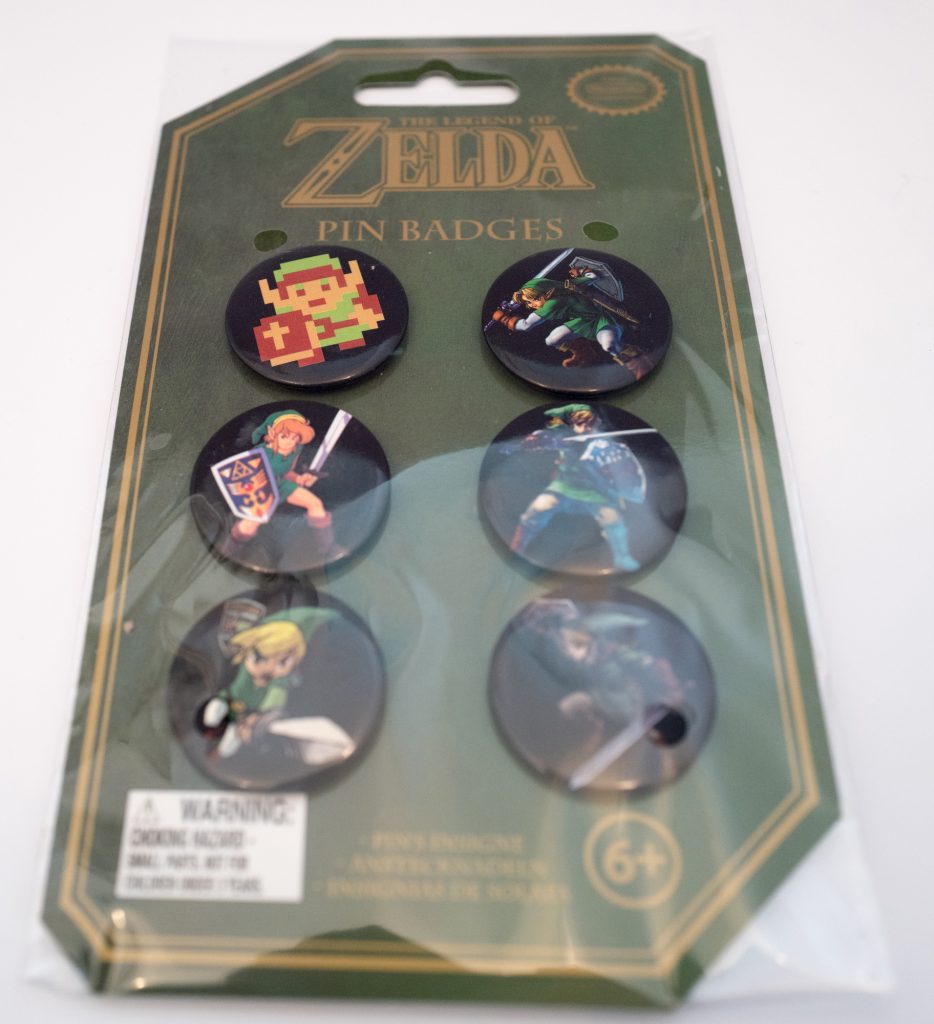 The fifth and final item is a 6 pack of badges, each badge has a different designed link from 6 different Zelda games.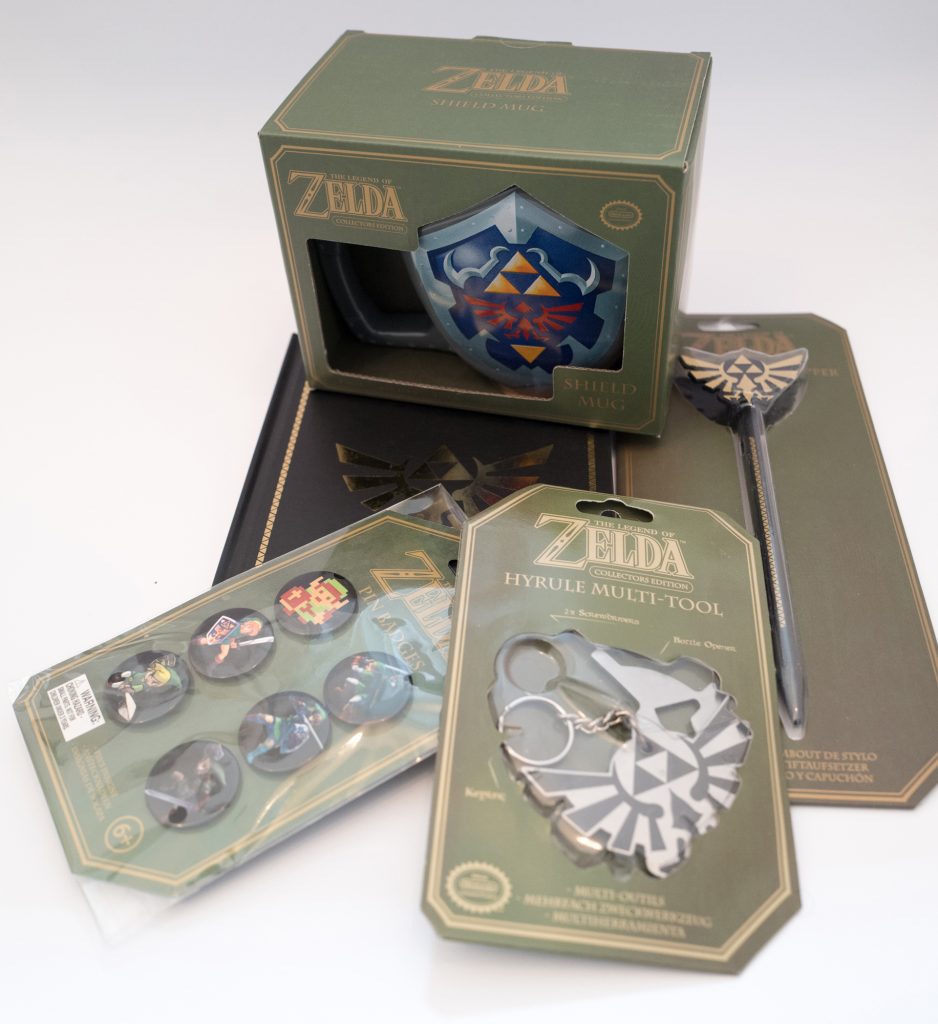 I think it is a great gift set for a Zelda fan, Nintendo UK have done a great job, it works out at £5 per item.
I think it would have been even cooler if it contained a Zelda soft toy, but maybe thats just me 🙂