The Hayao Miyazaki collection –  Studio Ghibli blu-ray boxset when released two years ago seemed like an exciting boxset. I saw a review and thought, oh wow I should try and get that once the price comes down (RRP £175). Then within a matter of weeks it is sold out everywhere never to be restocked again as it was a limited edition release. By this time I was upset thinking wow I had been waiting for a boxset just like this and then I decided it was too expensive 🙁 So I decided to try and hunt it down and I was lucky enough to find a HMV store in Edinburgh, Scotland that had one left and they were happy to ship it to London for free, I was so excited when it came 🙂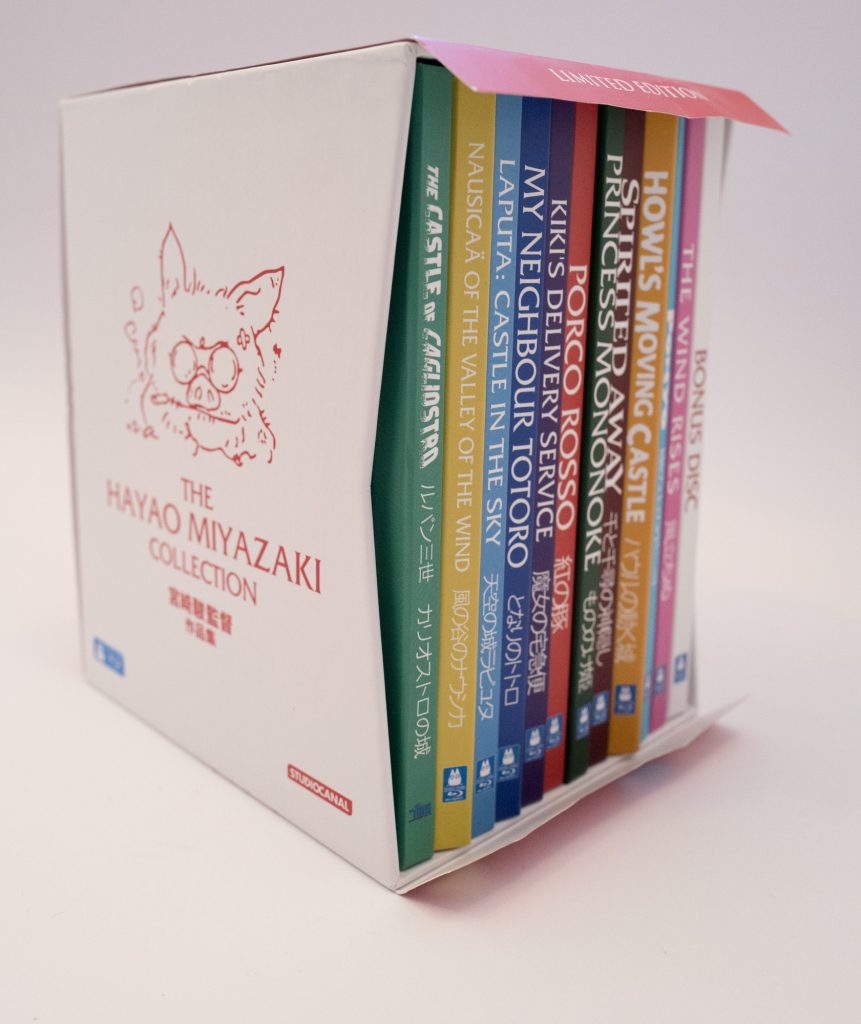 When I opened the plastic wrapping I noticed the boxset was in a white case with red text printed on the side as above but with a paper printed red cover for the top, back and bottom as shown below.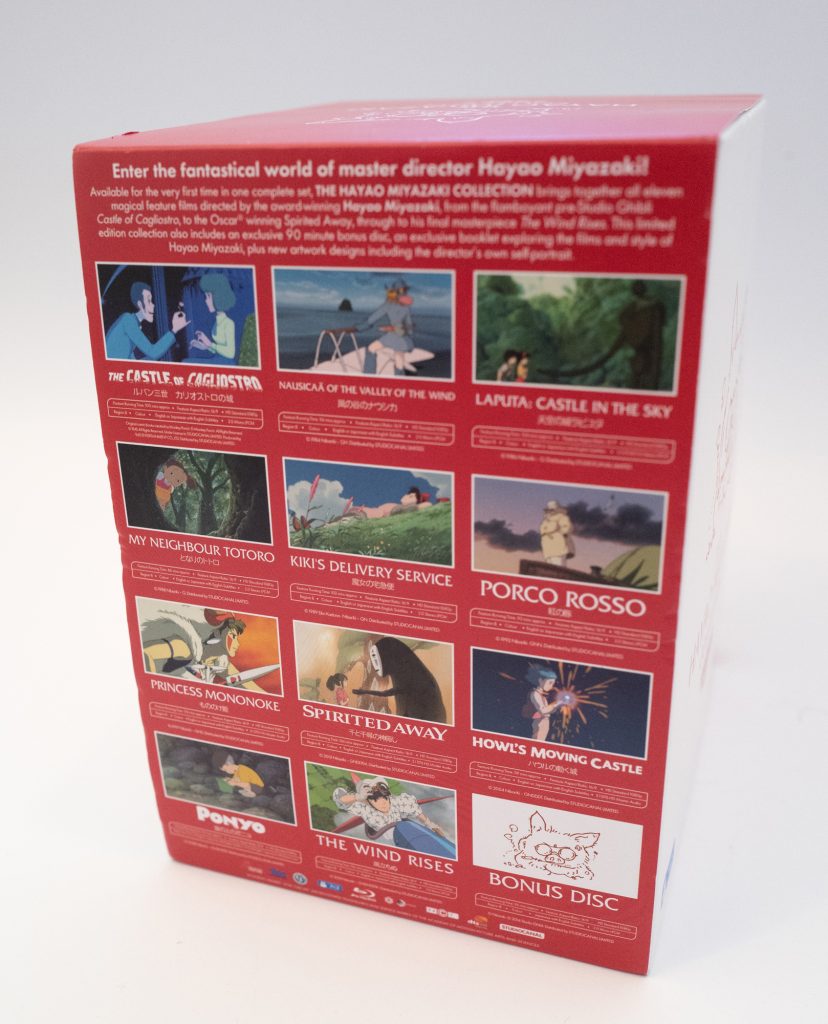 The back of the red paper is pretty cool as it lists all the films included, you get 12 discs, 11 films and a 12th bonus disc. The films are:
The wind rises
Ponyo
Howl's moving castle
Spirited away
Princess Mononoke
Porco Rosso
Kiki's delivery service
My neighbour Totoro
Laputa: Castle in the sky
The Castle of Cagliostro
Nausicaa of the Valley of the Wind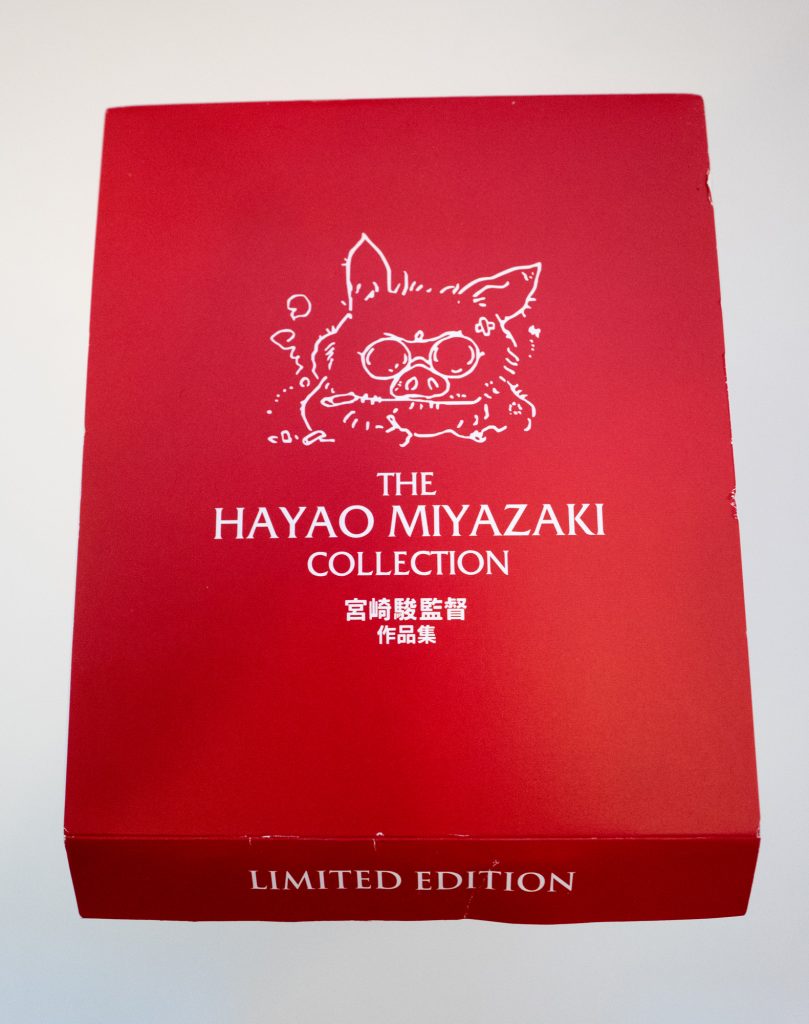 However this red cover is too fragile and really it doesn't need to be there, it is more like a dust jacket I suppose.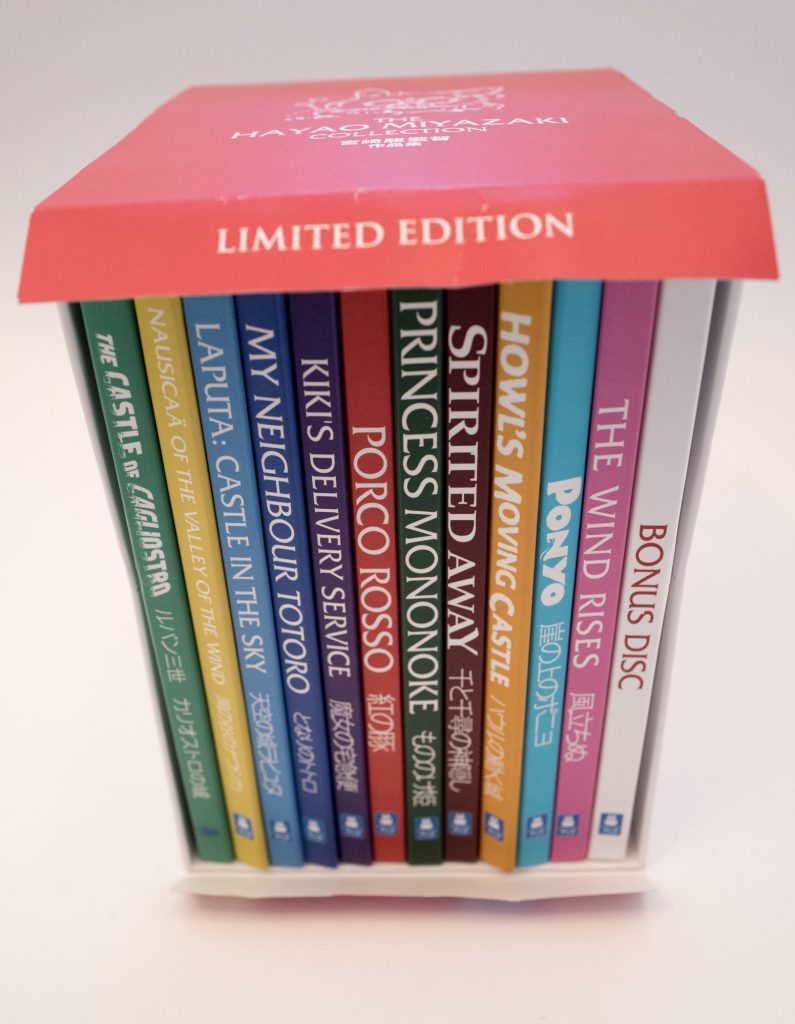 Inside the white case are 12 cardboard blu-ray cases in bright colours with both english and japanese text for each film title.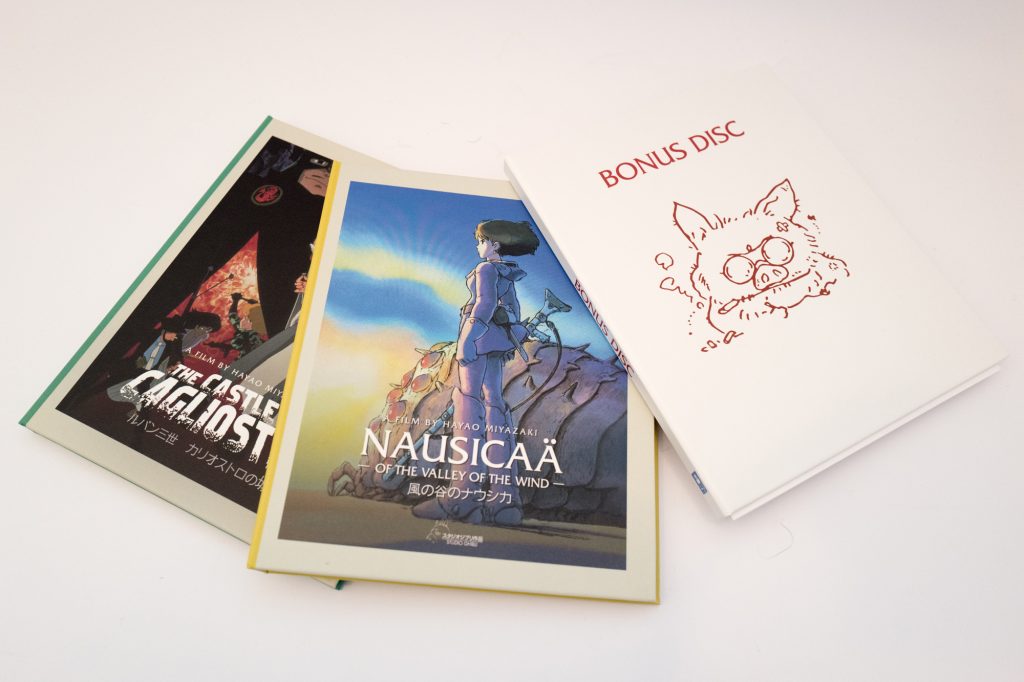 Looking at each cover is a treat, lets look at all the covers in detail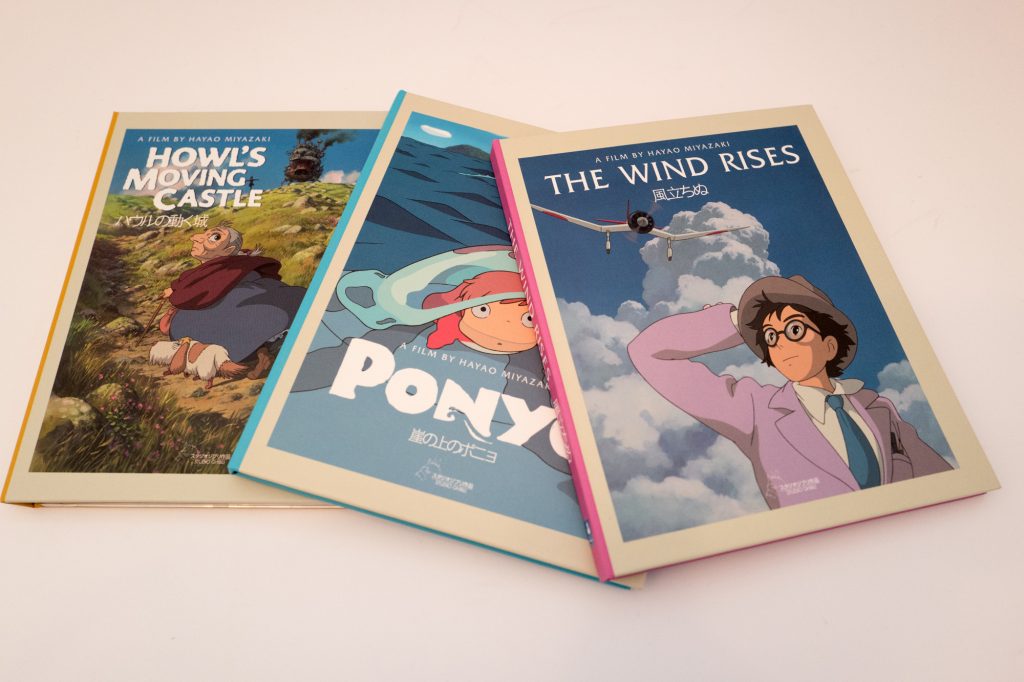 Each one has a off-white boarder on the front with a framed poster of each film.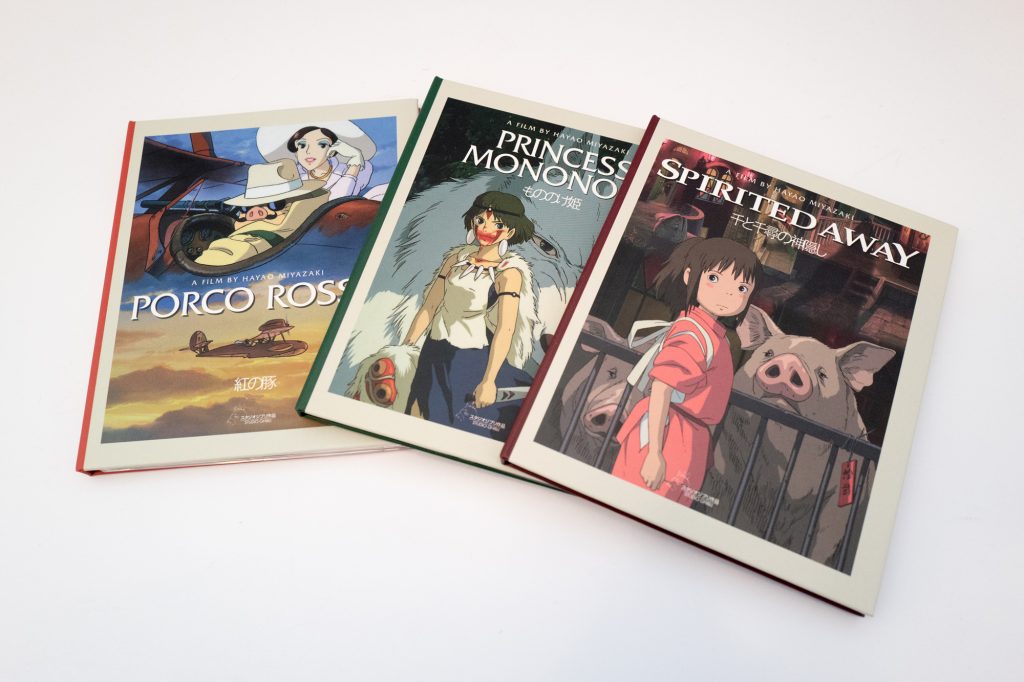 I really like the design of the front of each cover, it is simple so the eye is focused just on each film print and not the bright colour of each jacket.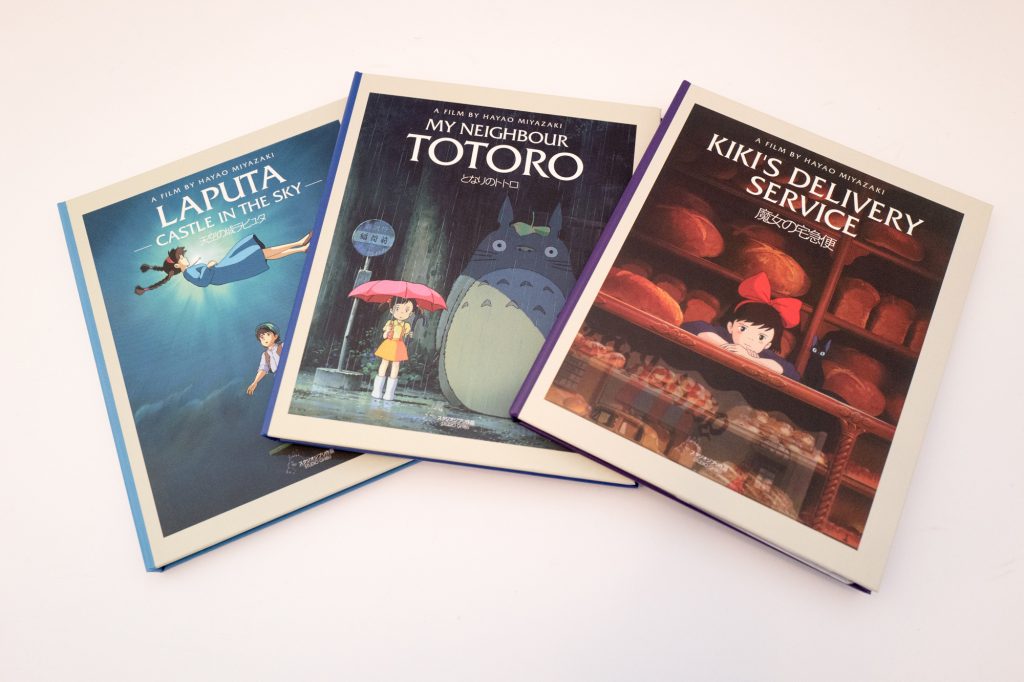 I do feel that the colours of the jackets are random and are not created to match with the print on the front.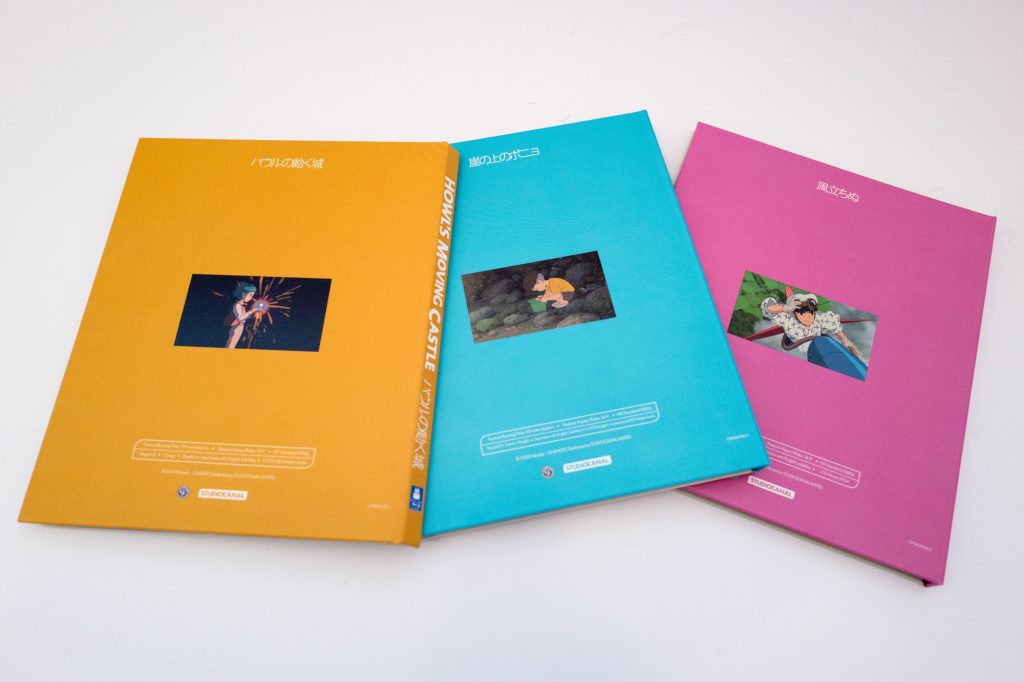 The back of each cardboard cover has the same colour as the spine and a smaller image from each film.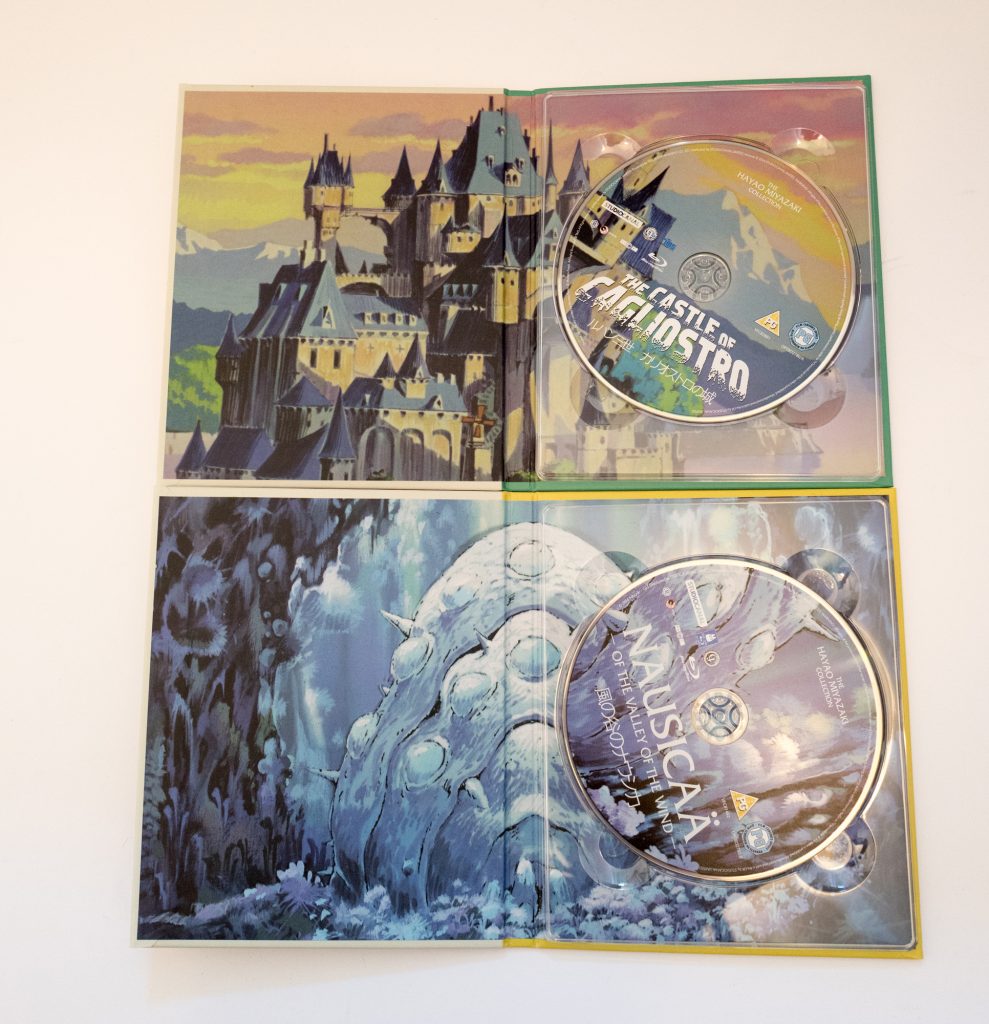 When you open each disc up things get more exciting, there is a print that covers the entire inside from each film and the blu-ray disc is also part of the print. This does add an extra dimension to the boxset as each film has a different array of colours and scenes.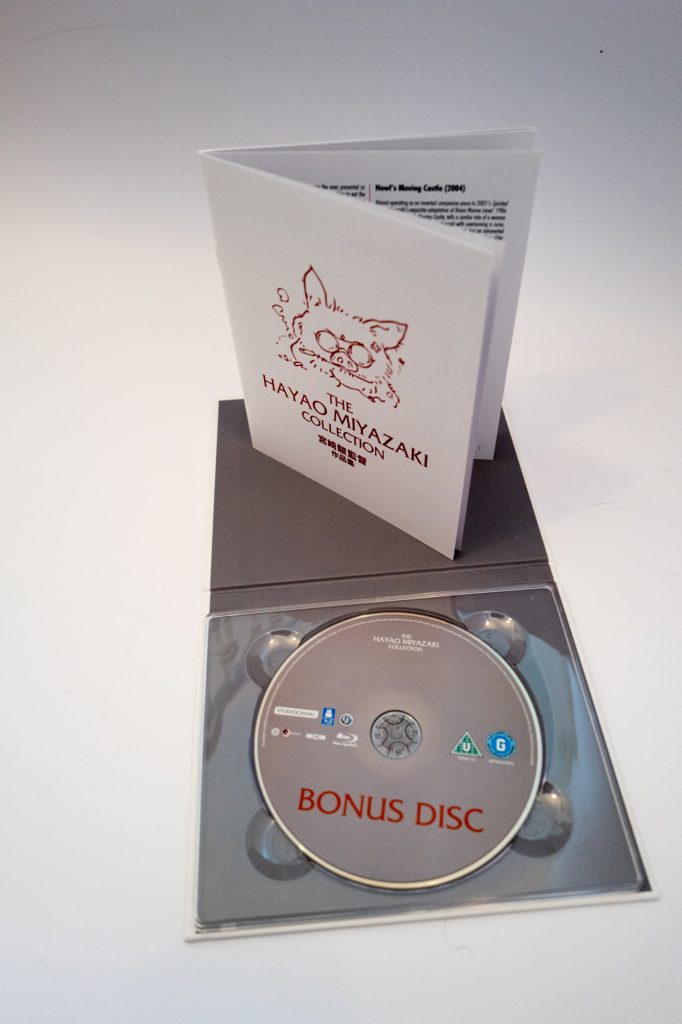 The bonus disc is a simpler affair being all grey but it does come with a booklet, The booklet contains information regarding each film, as shown above and below.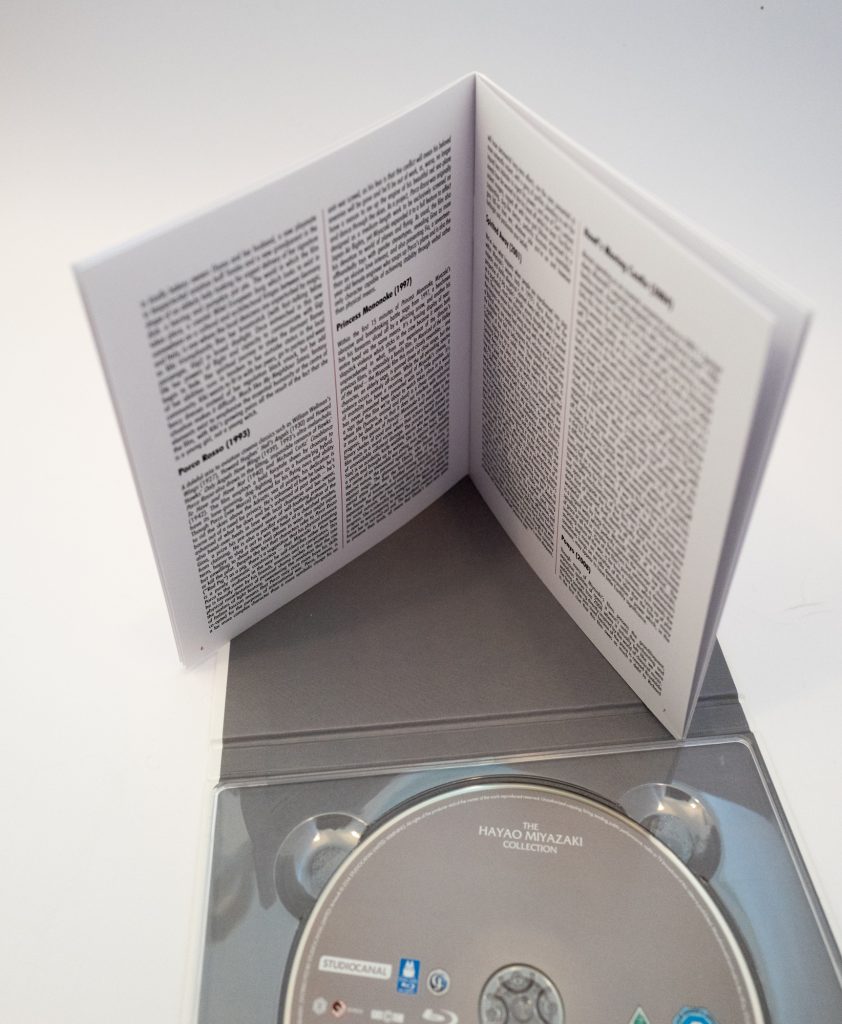 To conclude I was very excited that I managed to get hold of the boxset as my reservations on ordering almost cost me the chance of owning this wonderful collection. Each film is on Blu-ray so the playback quality is excellent. However each disc does just contain the film and there is no bonus material on any of the discs. The bonus disc does contain a 1 hour 30 minute press conference from Miyazaki's retirement but that is all you get. This is a shame in terms of extra content but otherwise this is a very good boxset and I have enjoyed watching all the films. This was a great buy for me as I had seen a few films at the cinema and owned a couple on DVD so getting 11 in one package and on Blu-ray was ideal for anyone looking to get the films in one neat package. However as I write this I do realise that the only way to buy this boxset now is on the second-hand market.