Trishna is a London based michelin starred Indian restaurant, it has been open for at least 5 years and I have enjoyed the food there ever since. In recent years it was awarded a Michelin star for its European influenced Indian food. I recently popped over for a Saturday lunch set menu and it was excellent. Well let's look at some of the details: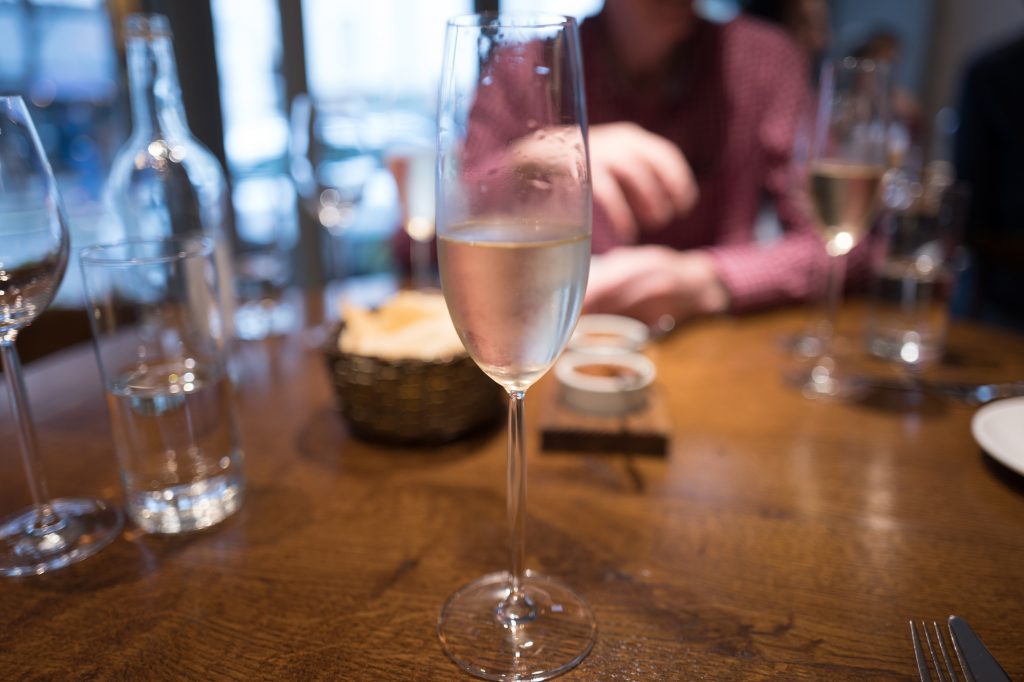 Firstly it is always good to start with a glass of Champagne. They served a lovely house bottle that set the tone for lunch, along with some great snacks.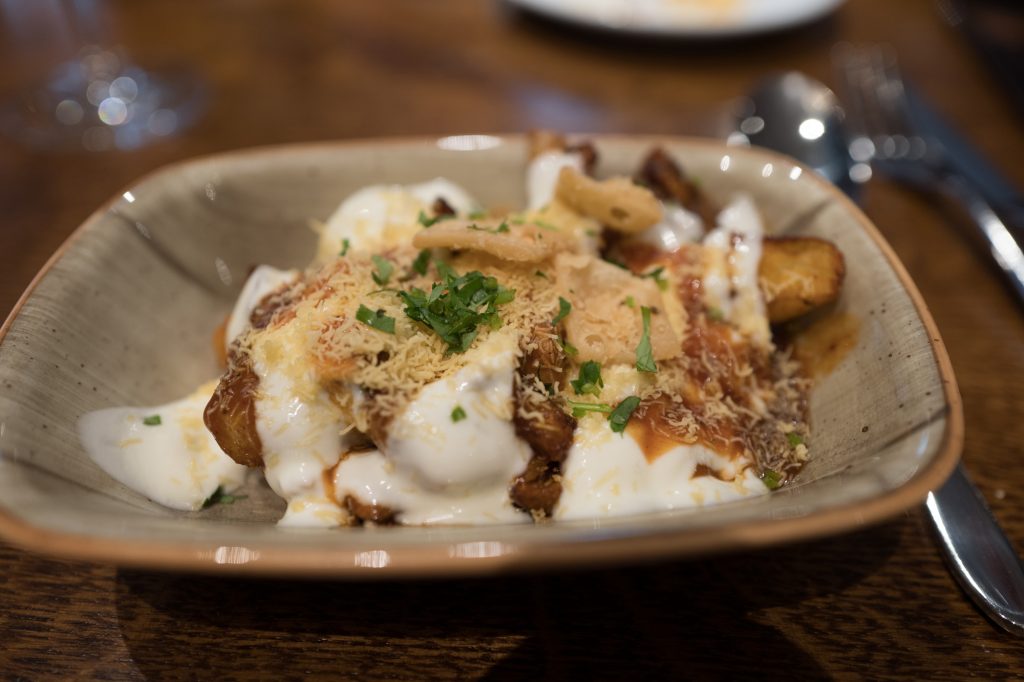 Starters included this aloo chaat which is chickpeas and potato with yogurt and a sauce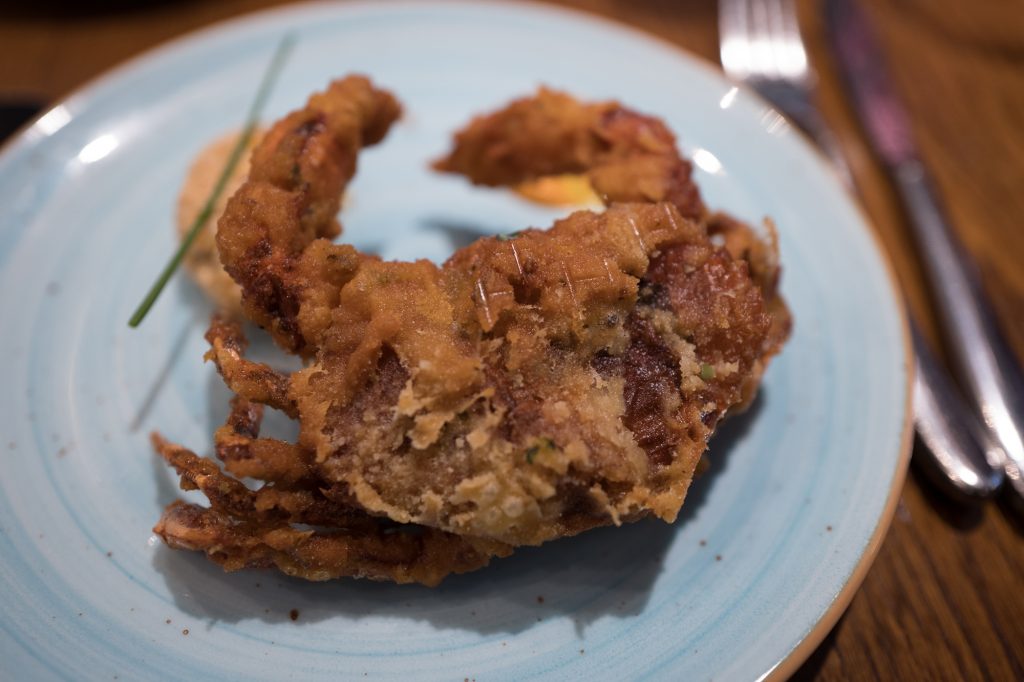 Another example of great starter was this deep fried crab, light batter, full of flavour and a great sauce to go with it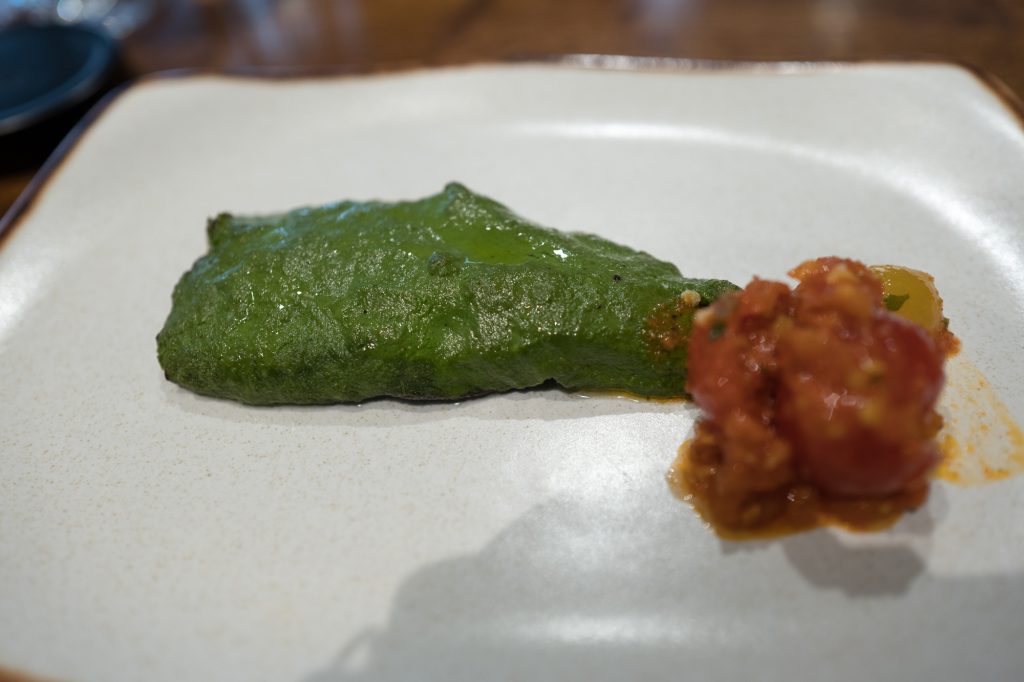 My main was a sea-breem covered in a spinach with a spicy tomato chutney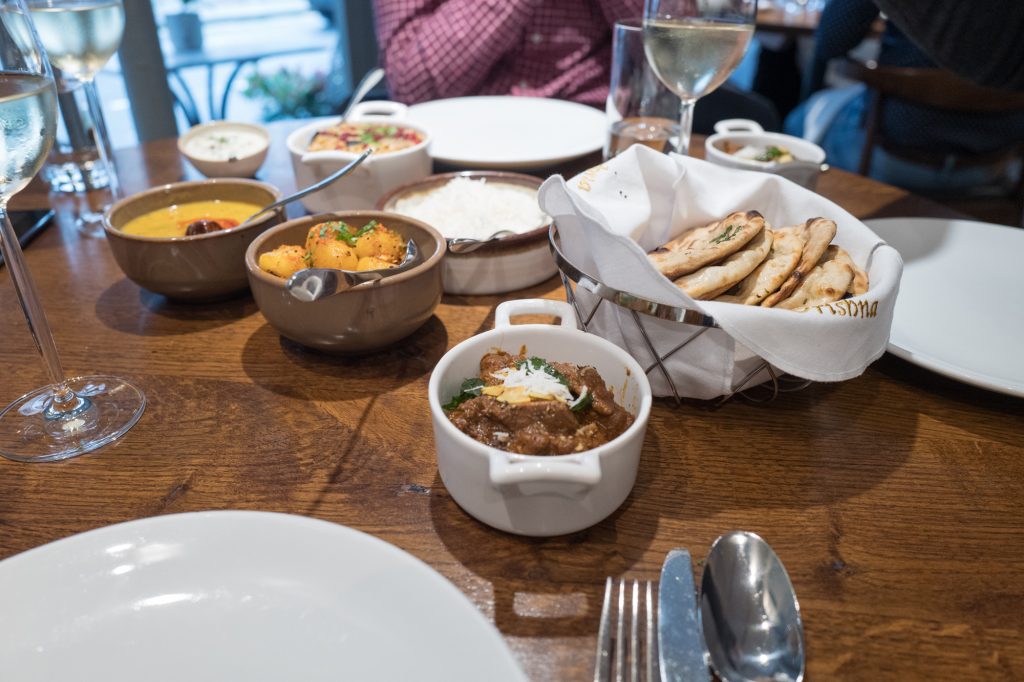 The main was accompanied with naan breads, rice, Bombay potatoes and lentils. All of which were very yummy, I especially enjoyed the naan bread.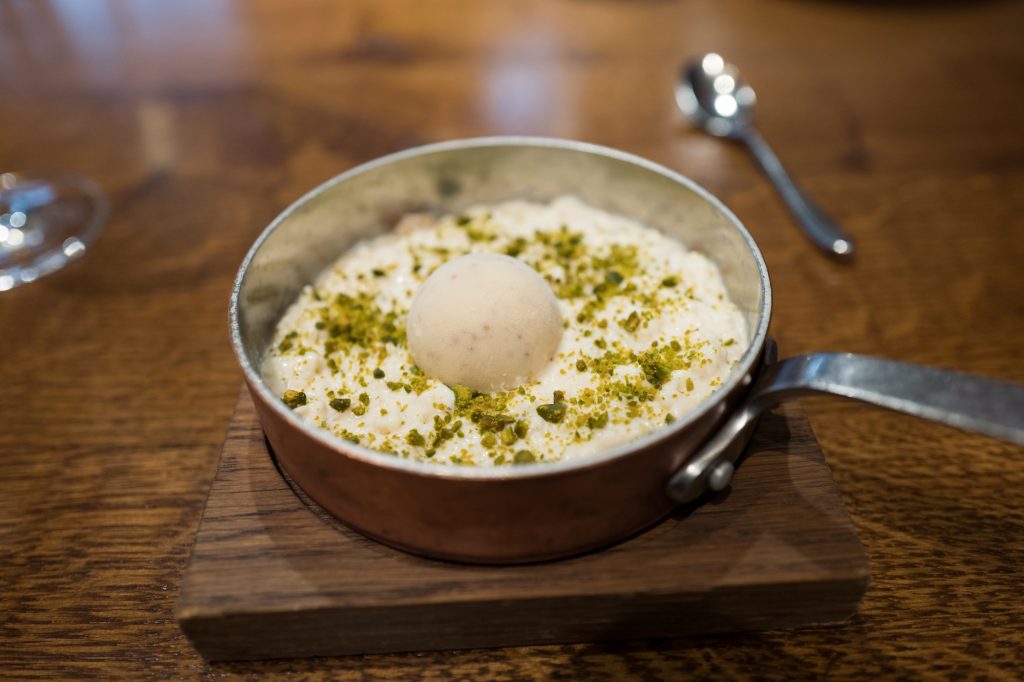 For desert I went for a rice pudding with ice cream, very tasty and great presentation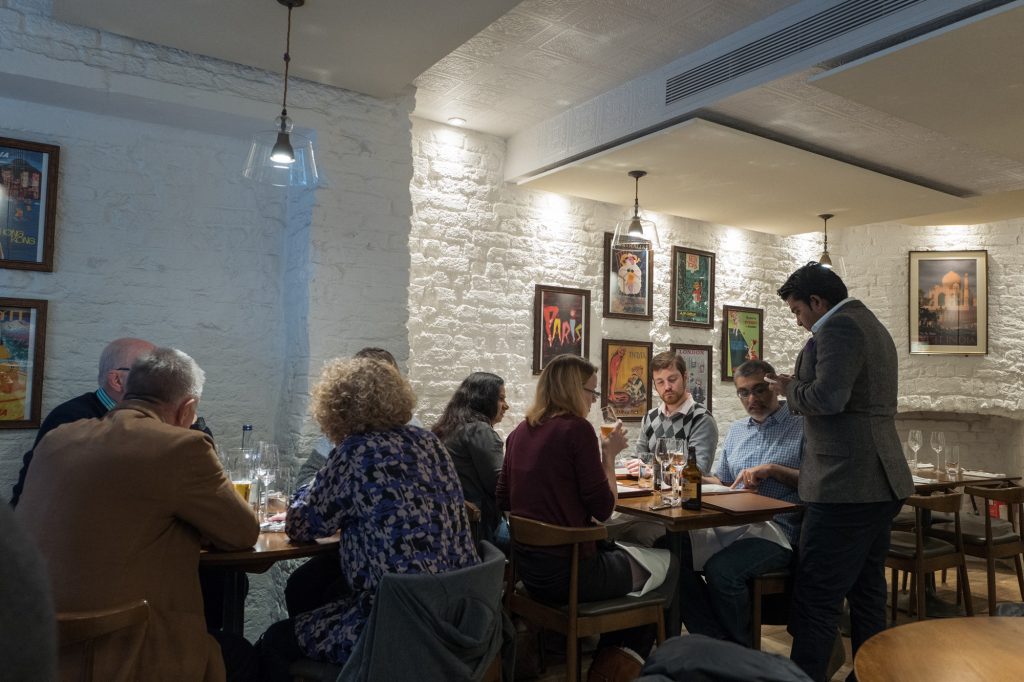 The restaurant is a intimate space with exposed brick and simple furniture. The restaurant is based just north of Selfridges and Bond Street tube station.
To conclude if you are looking for a modern Indian restaurant in the London area with a informal and relaxed feel then you can't go wrong with Trishna, especially since they got their first star. The wine list was comprehensive, the service was good and the food was excellent. The lunch deal is quite good value too 🙂