I recently visited the Queen Elizabeth Olympic park – Here East building to check out the 64 Bits exhibition, an exhibition about the webs lost past and a arcade gaming bar that happened to be in the same building! Now as always lets get into the details:
Firstly the 64 Bits exhibition was running from 30th of March to the 21st of April, I'm afraid it's already over 🙁 The exhibition is about the history of the Internet, you are able to surf the web on a variety of computers from the past, visit original search engines and try out the first e-commerce sites such as Bang & Olufsen and Domino's. So let's take a look at all this Internet goodness!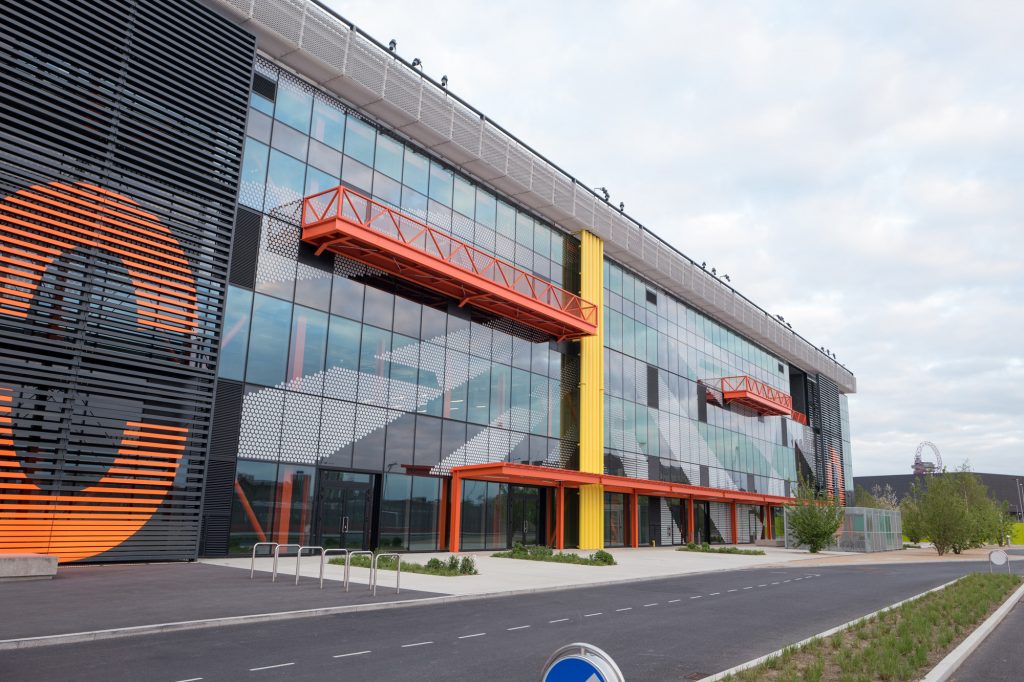 The Here East building is quite a walk from Stratford you are actually a lot closer to Hackney by the time you get there. The building is pretty cool though!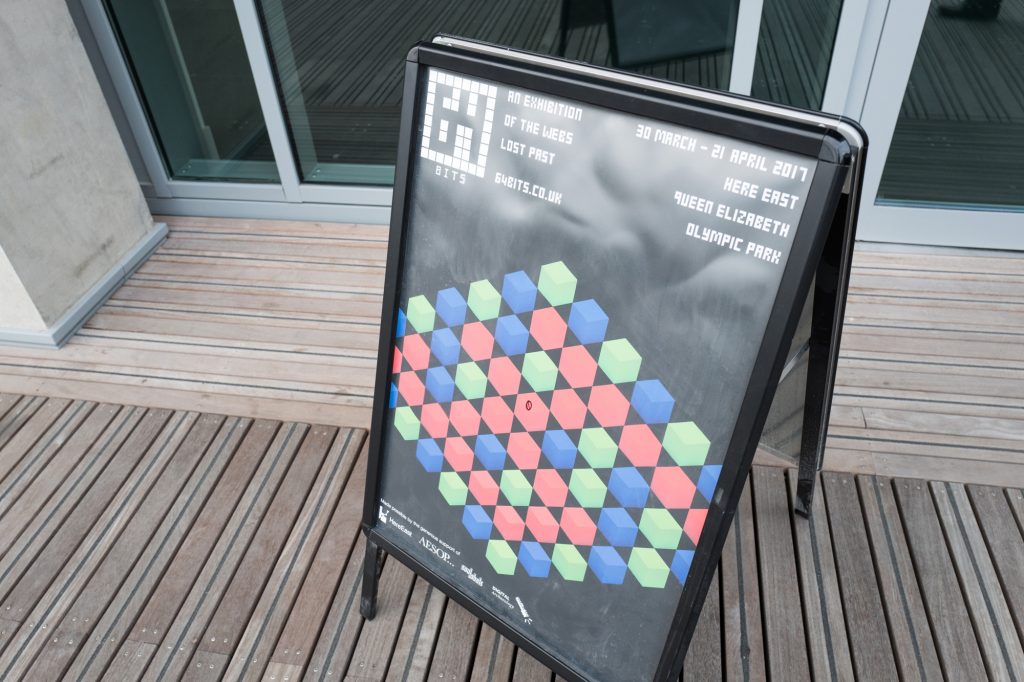 Outside is a sign with a cool 3d box logo 🙂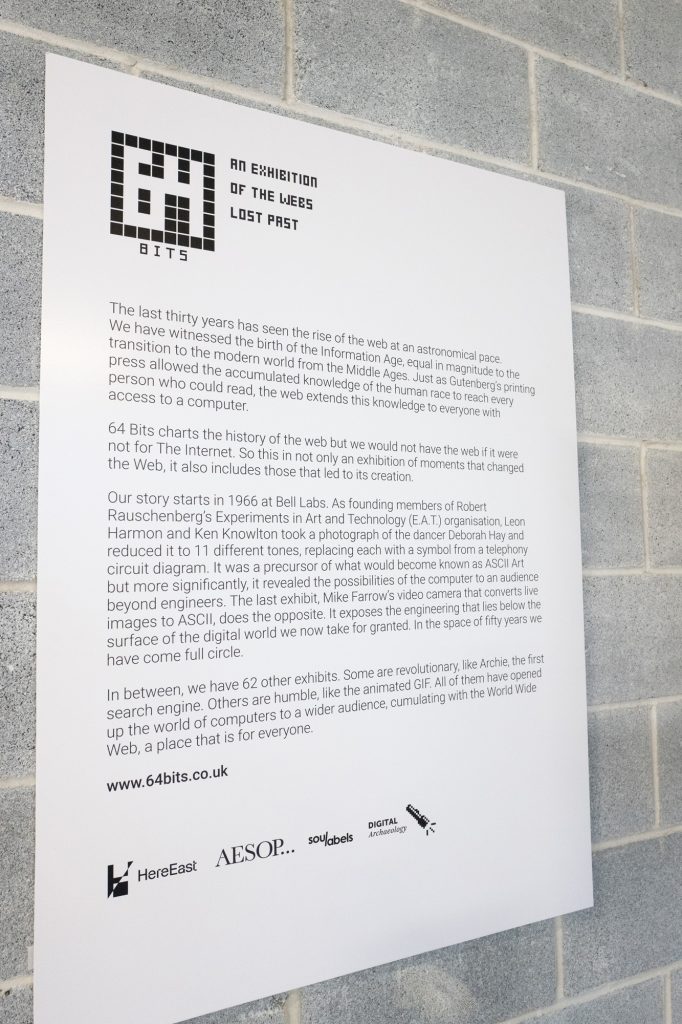 Here is a explanation of the exhibition, I also suggest you visit www.64bits.co.uk to find out more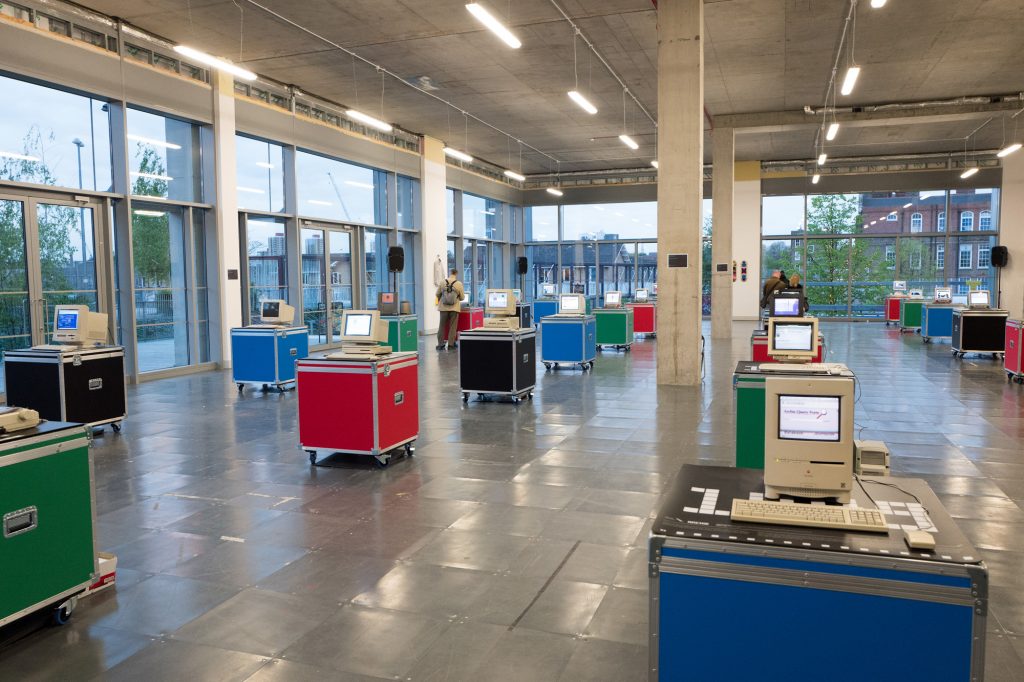 Here it is a concrete lab of computers, doesn't it just look so much fun. I really liked the coloured boxes and the layout of the space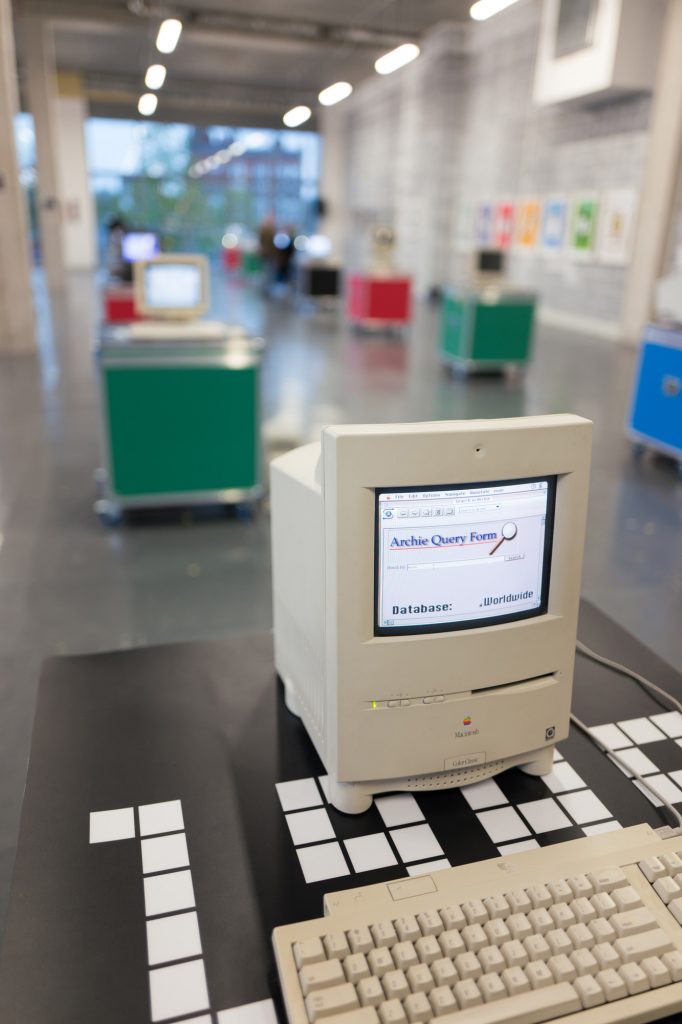 They had so many examples of wonderful past computers, including this Macintosh Color using the Archie search database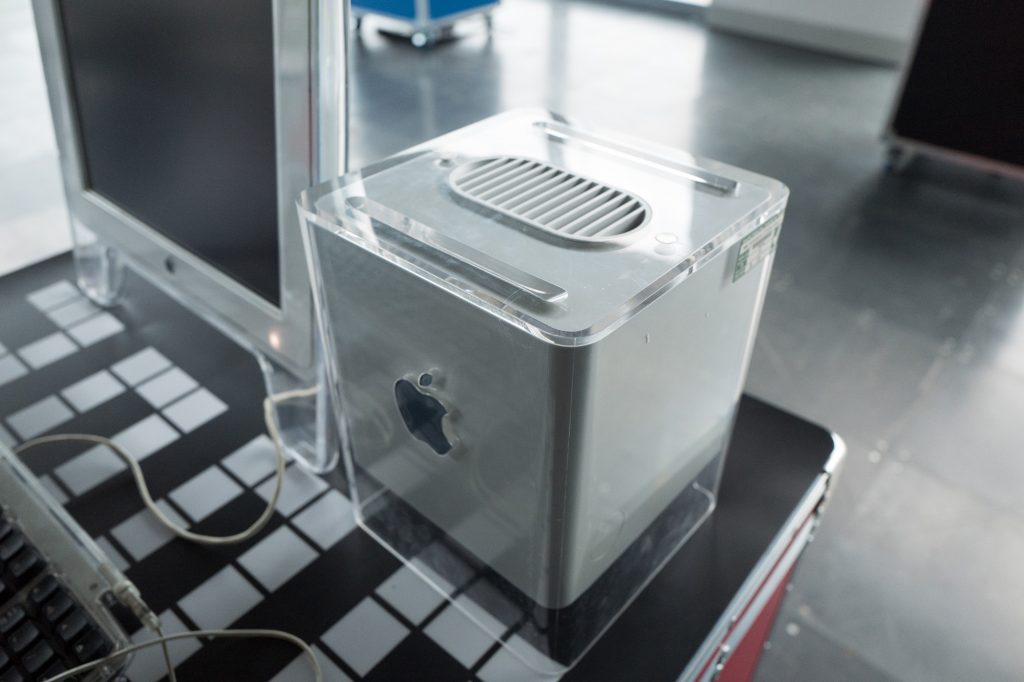 One of my favourite computers, the Apple Cube G4 I never had one, but I wish I did. It reminds me of the current black Mac Pro another machine I really wanted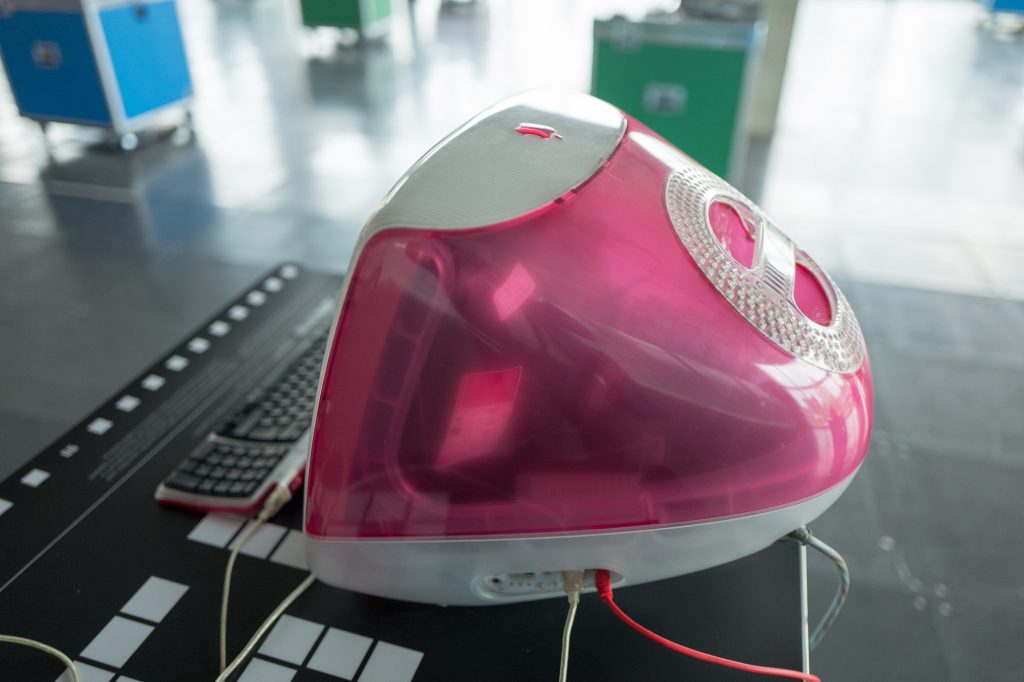 The original iMac be it in pink, still an amazing machine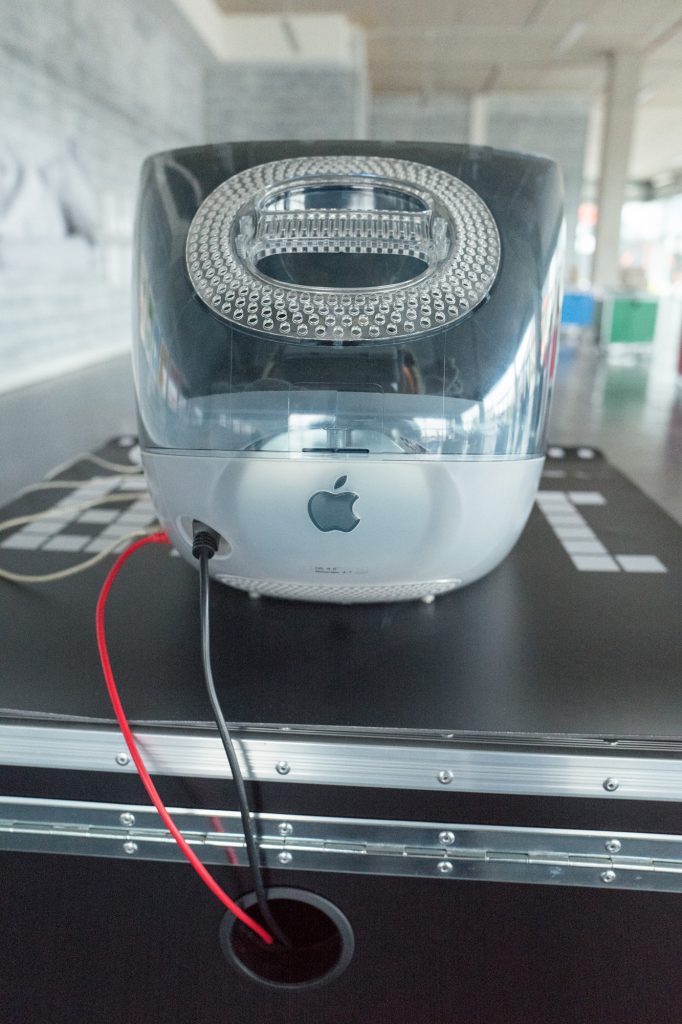 The back of the iMac DV SE G3 400, I know this computer well, it was my first Mac in the year 2000!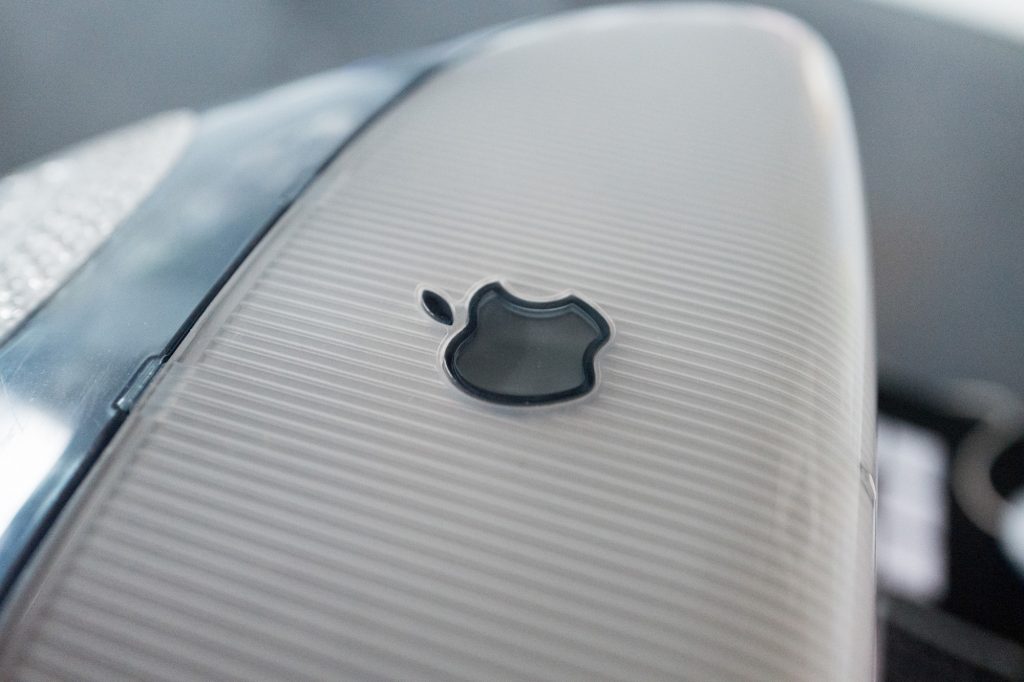 I love the logo on the iMacs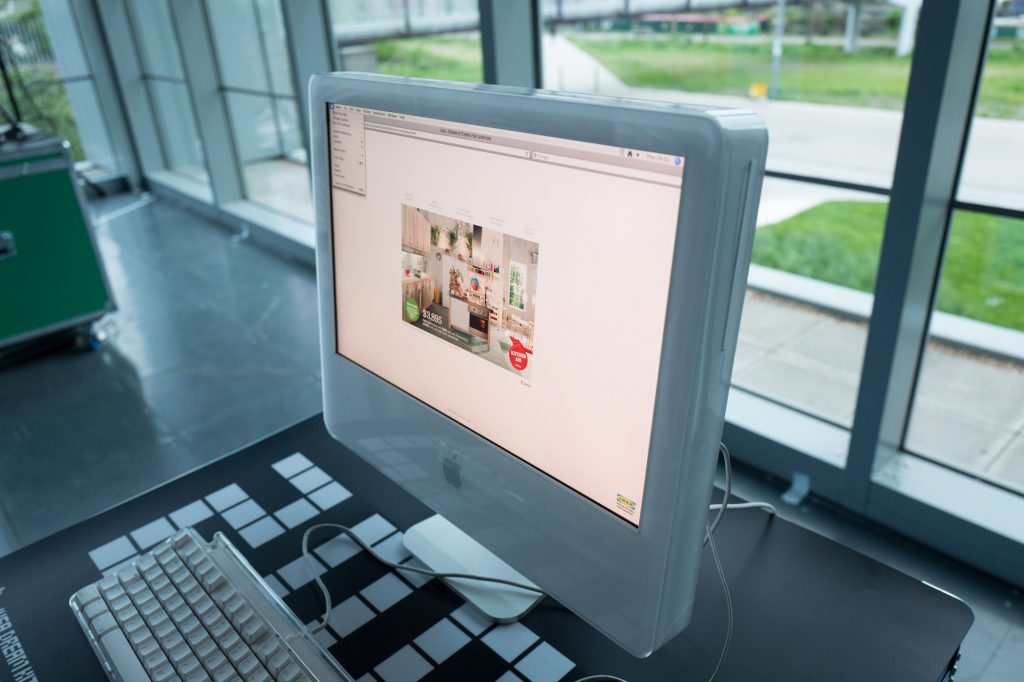 Another iMac I owned, I had this in both the 17″ version and then later upgraded to the 20″ version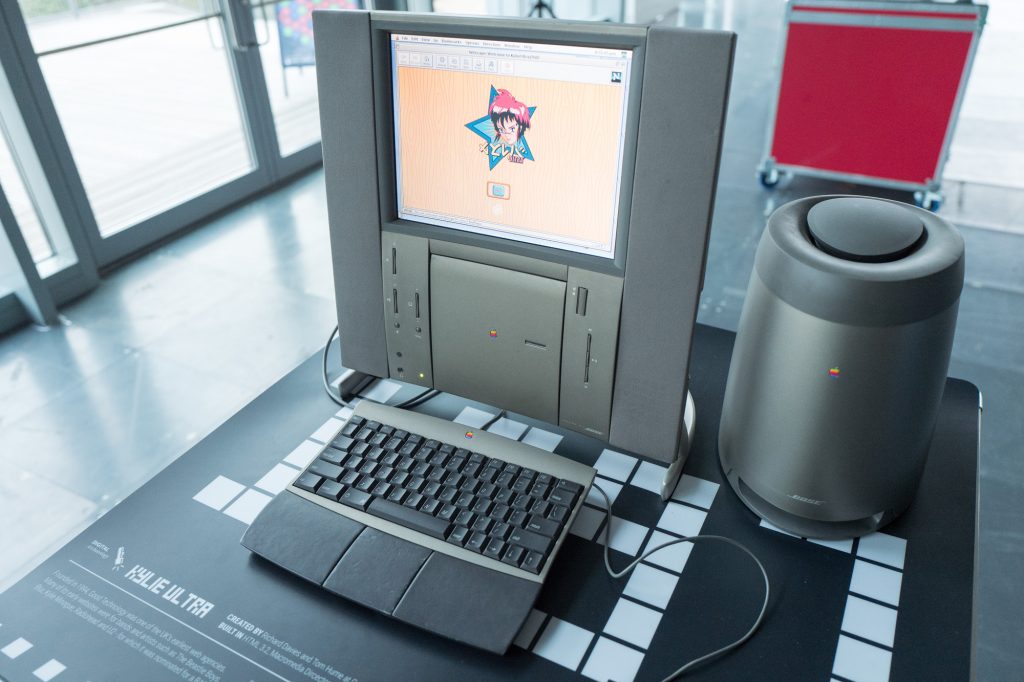 A computer I really should of known about, the Apple 20th Anniversary Macintosh with Bose speakers, isn't it just so cool!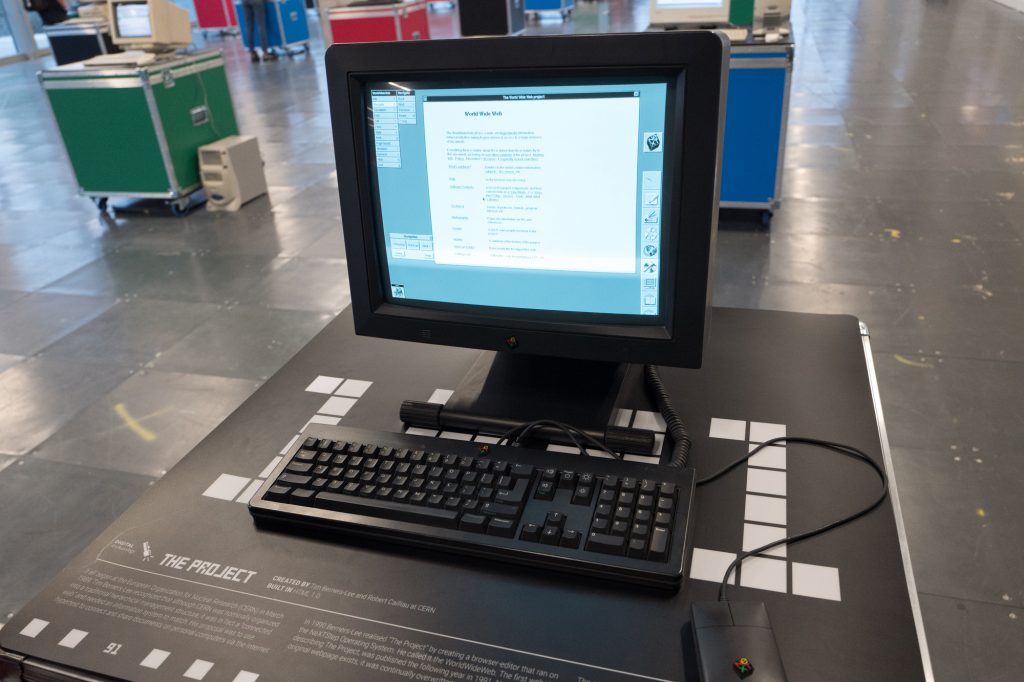 This is a NEXT computer, the computer that Steve Jobs worked on after leaving Apple, before then coming back to Apple and creating the iMac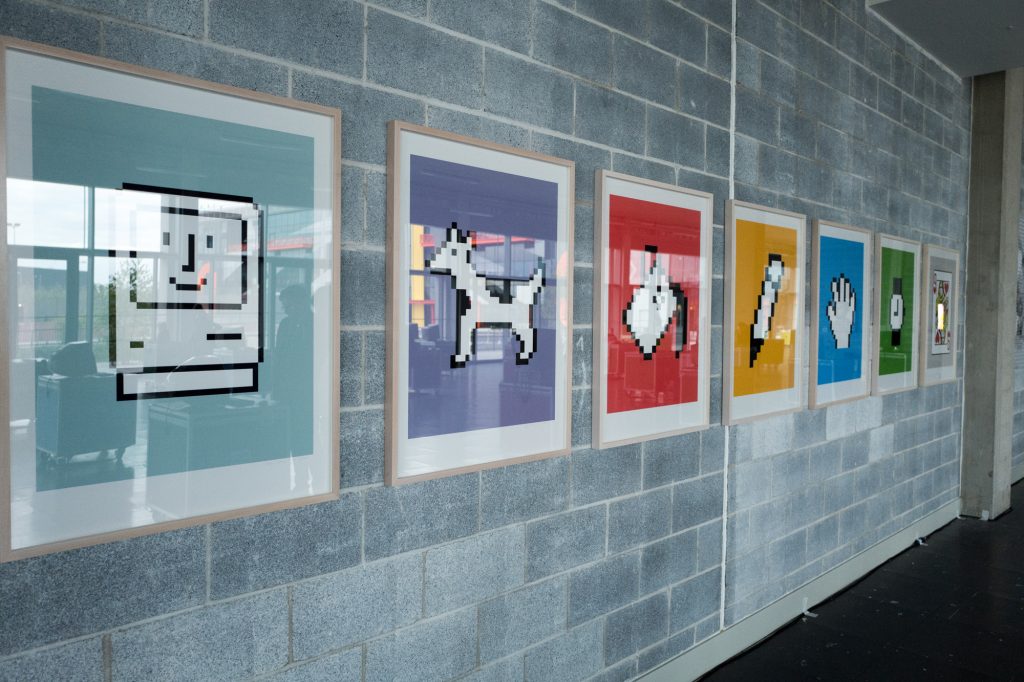 I really liked these cool icons on the walls, especially the Macintosh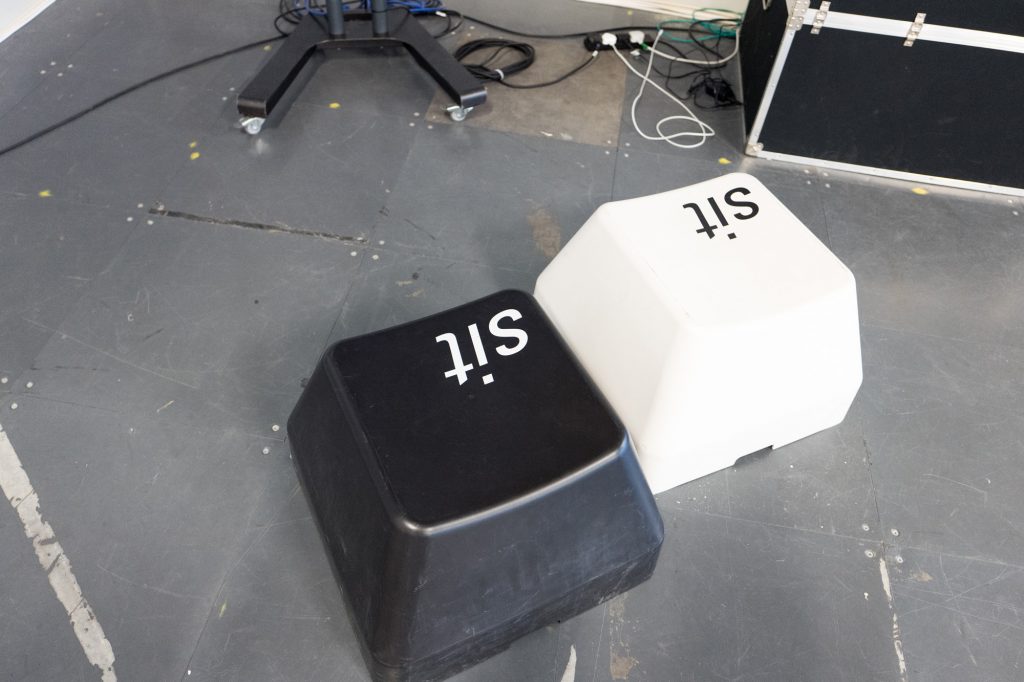 Some cool seats to sit on and watch a video about the Internet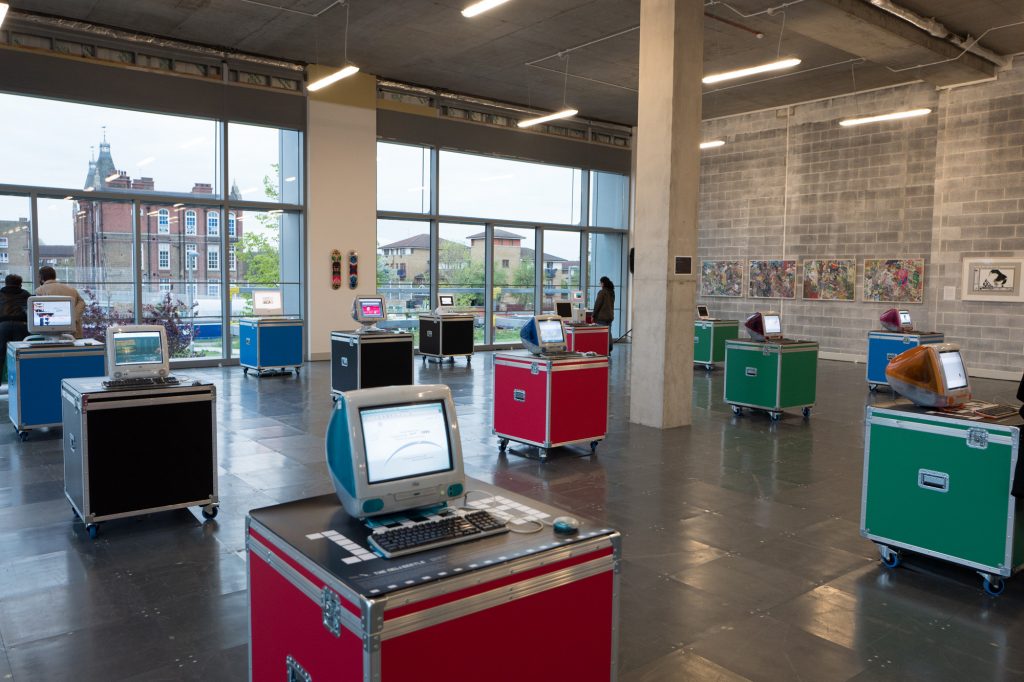 To conclude this part of the review the 64 Bits exhibition was great fun, I really enjoyed it. It was so much fun looking and remembering the Apple Mac's of my late teens and 20's. It was even more fun visiting these websites that used Shockwave and had really simple GIF animations. It was so different back in the mid 90's but I almost prefer it 🙂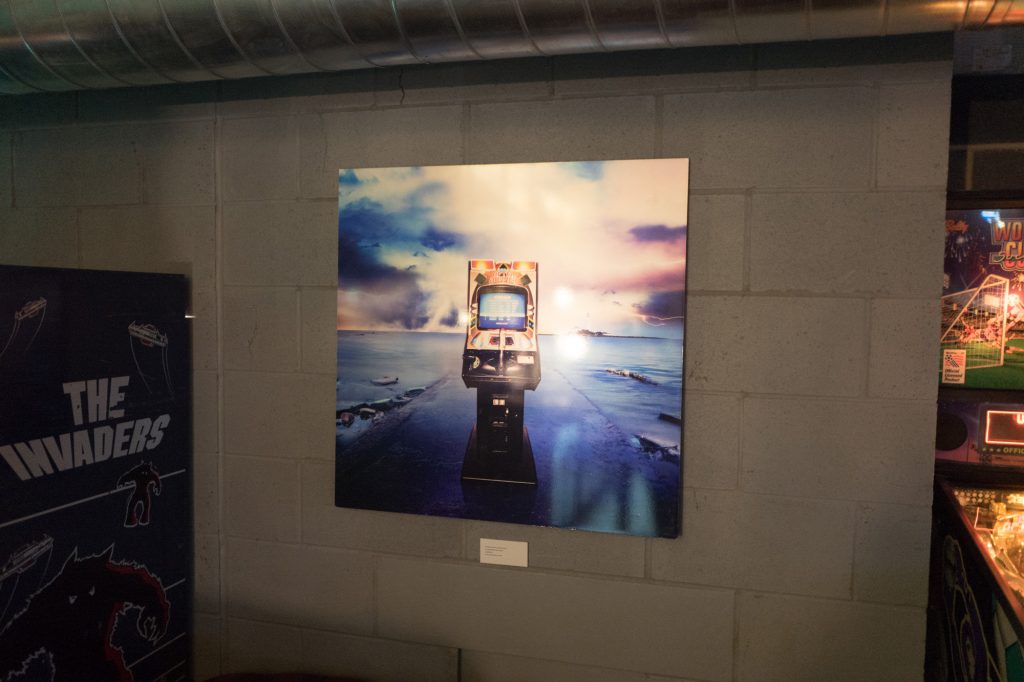 Now onto the Arcade bar, firstly I really love this print from Passarella Death Squad, they had one on the wall in the bar 🙂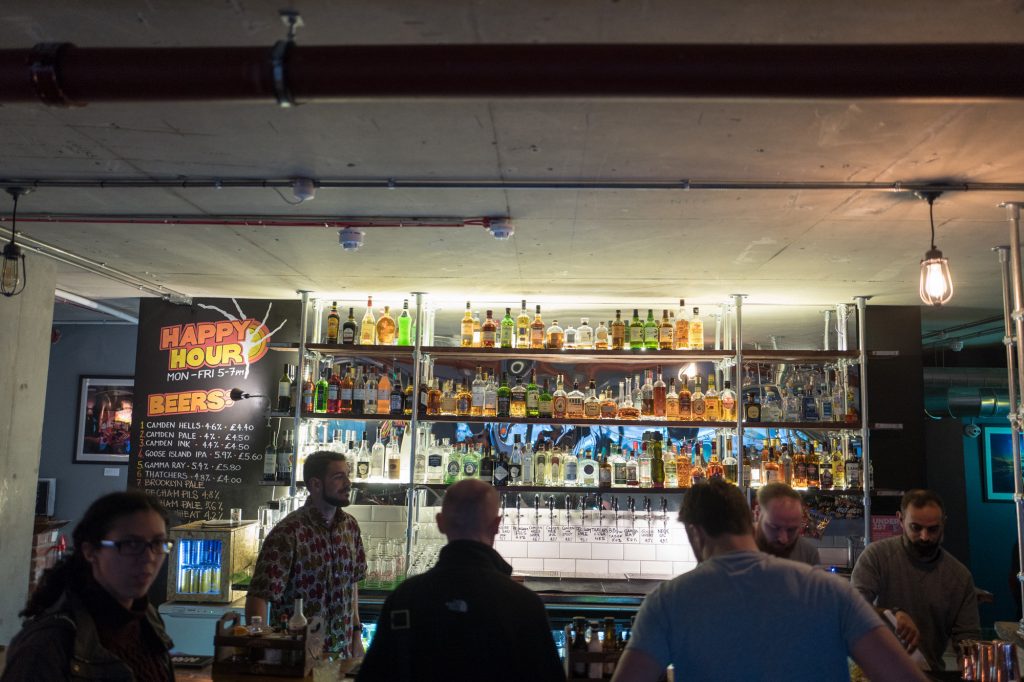 The bar space is very cool, lots of bottles, they specialise in cocktails as well as the usual beers and wine, concrete ceilings, cool lighting and a good looking bar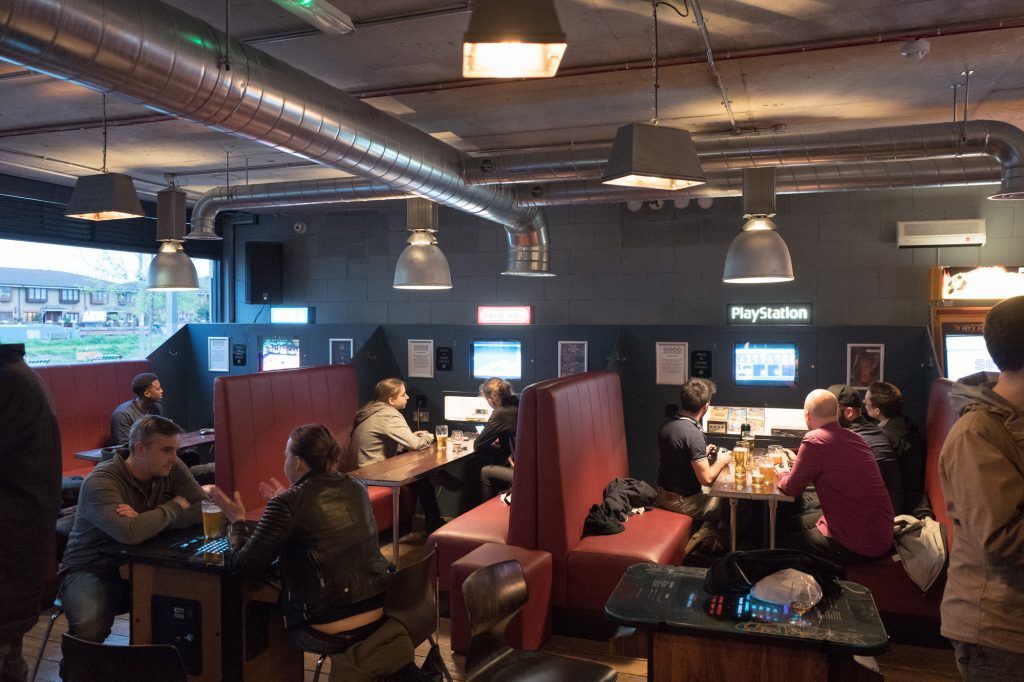 They had some booths at one end where you could sit and play Playstation, Sega or Nintendo games from a selection of consoles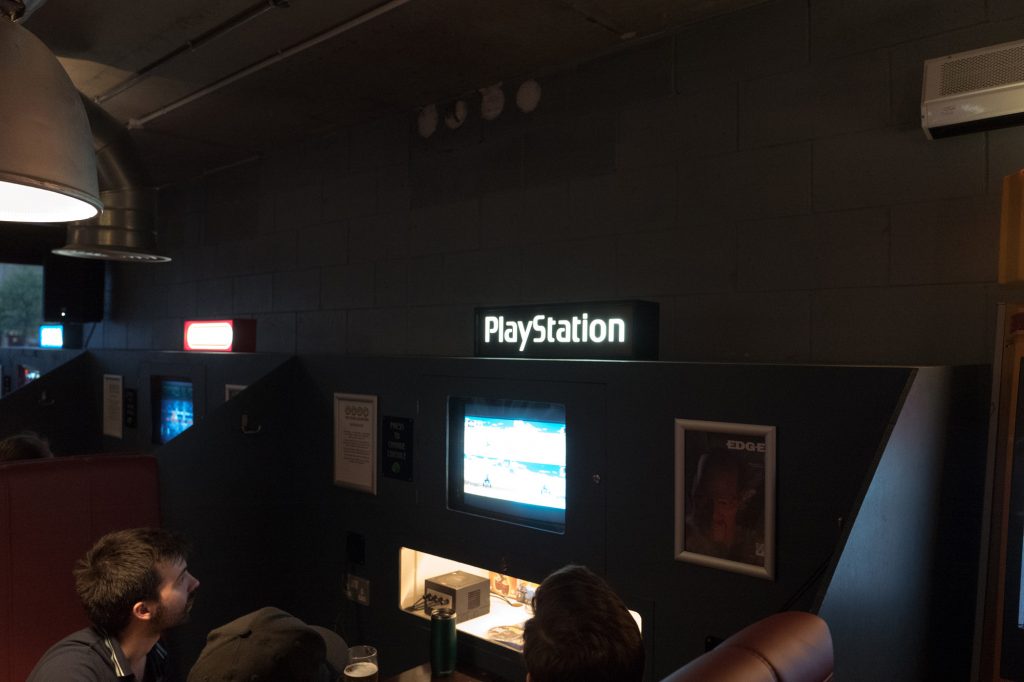 A closer look at the Playstation booth and they are playing Mario Kart on the Gamecube 😉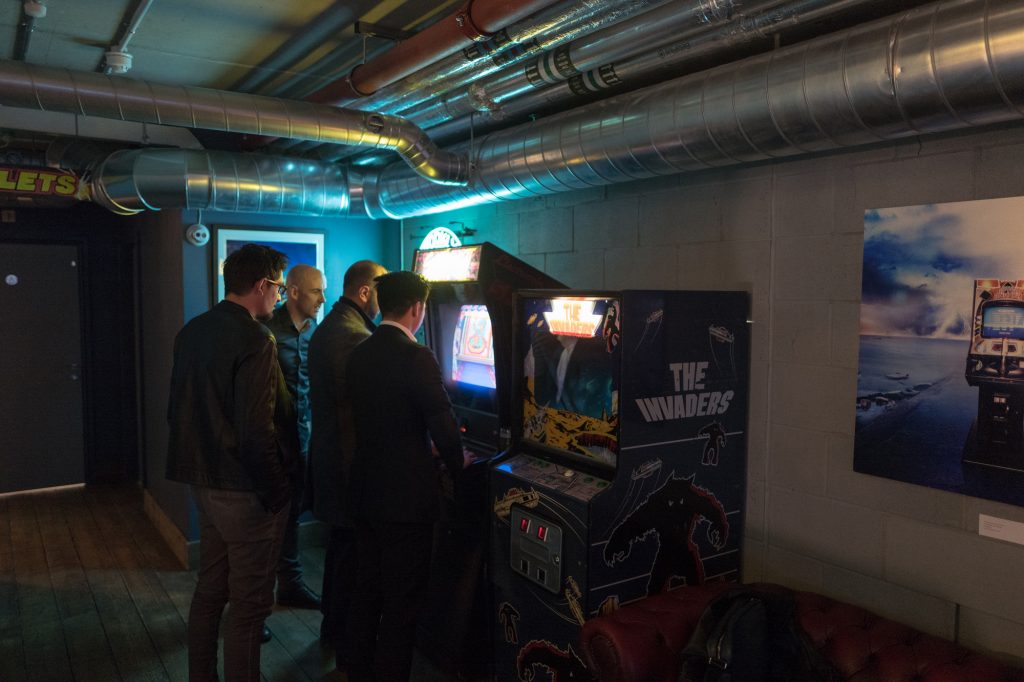 Some classic Street Fighter action happening in the corner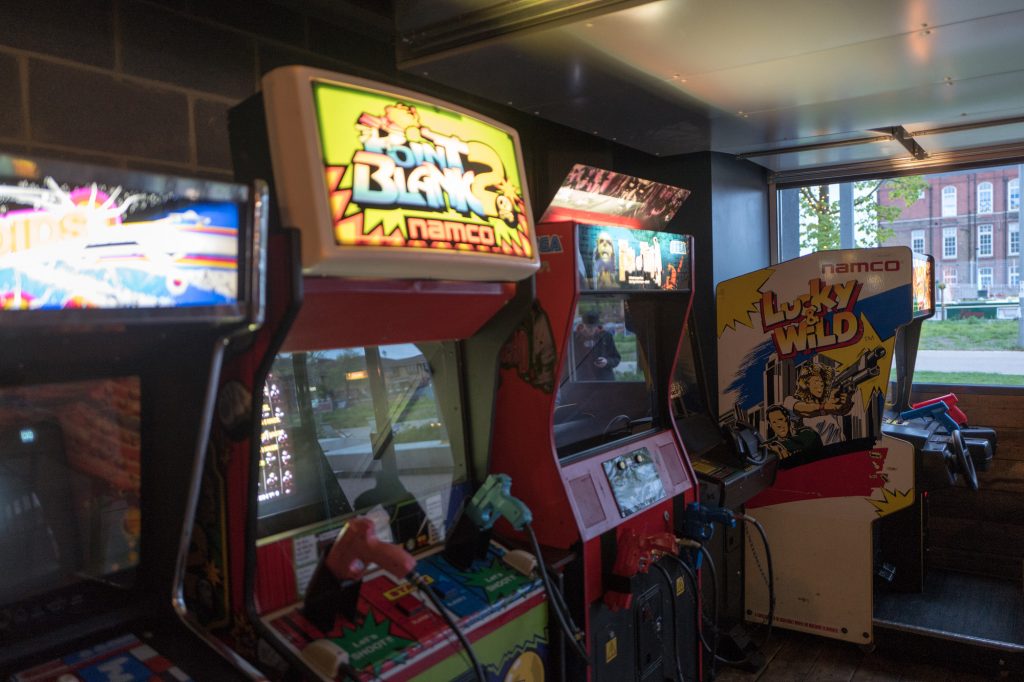 Other classic machines such as Lucky wild, House of the dead and Point Blanc 2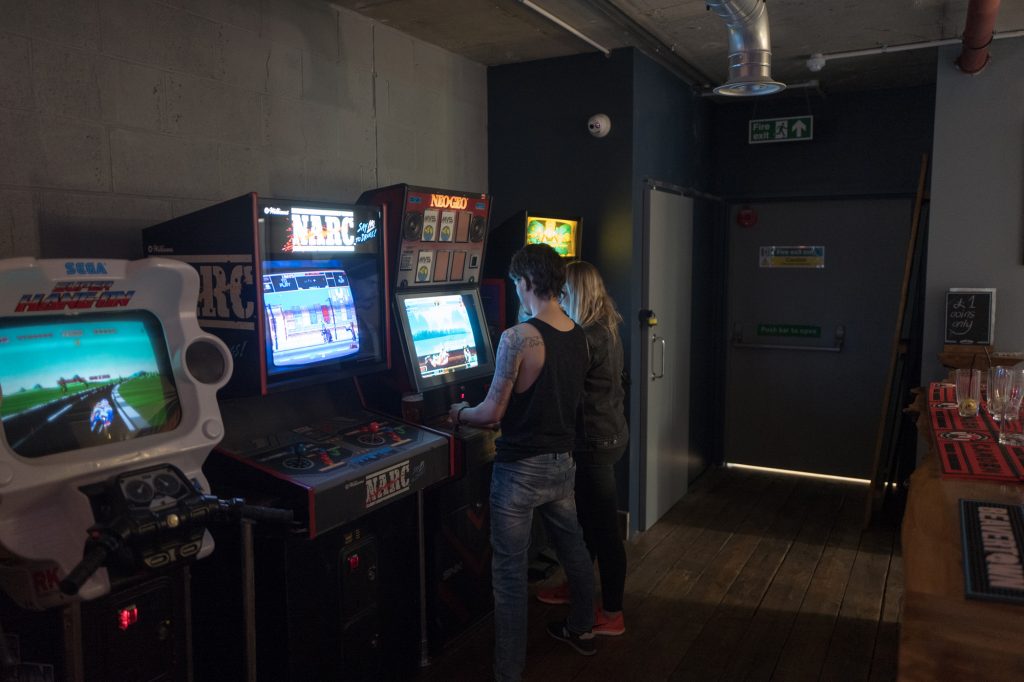 These guys are having fun on the Neo-Geo machine 🙂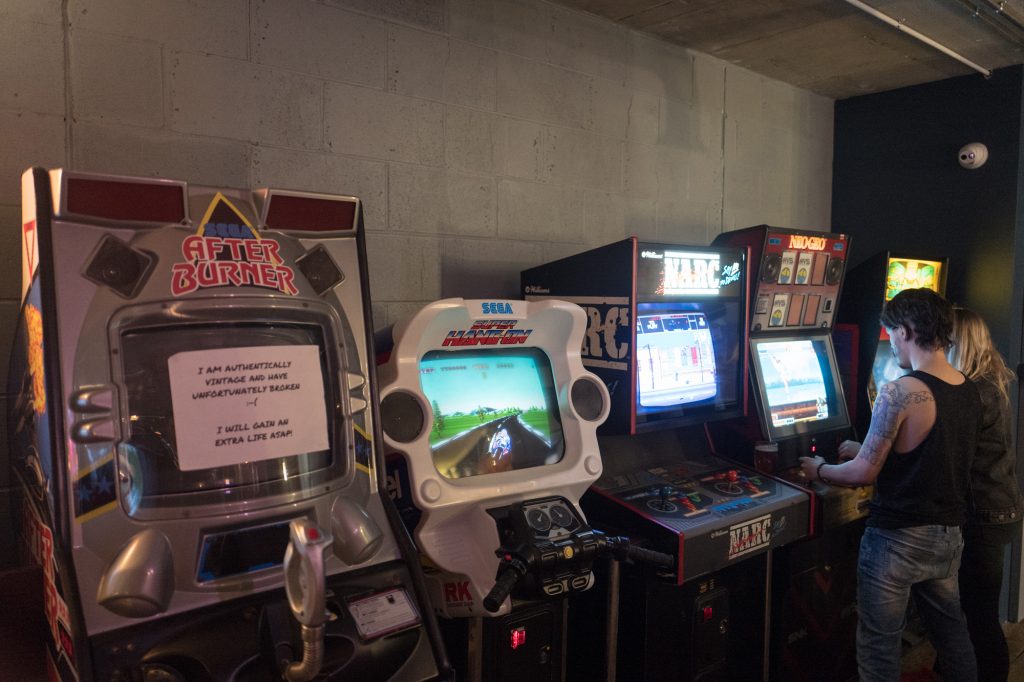 To conclude the bar was good fun, it was busy and the games where great, you could play for only 25p a game which is great value. However then it went little down hill for me. Now I'm more than happy to pay central London cocktail prices £12-£16 a drink. However this bar was in East London and the drinks were a little steep considering the staff were then looking up how to make them, also the quality was a little on the average side too. So a great place to play games but the drinks let it down which is a shame. It is still worth a visit for gaming fans, just maybe go along in the 5-7pm happy hour 🙂