The Lego Ghostbusters Firehouse Headquarters is one of the biggest Lego sets you can buy, coming in at 4634 pieces it is huge! There are a lot of bricks! Anyway when I ordered this I was so excited, but I kept it in storage until Christmas so I had enough time to build it. As always lets get into the details: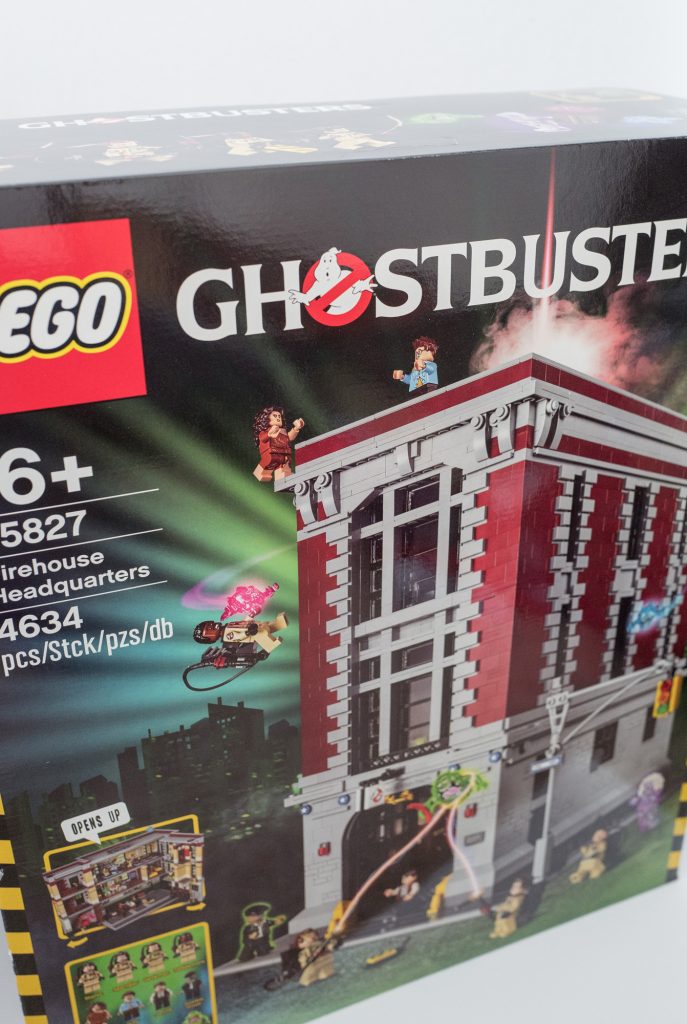 The box for this thing is massive, which is as you would expect for something that is over 4000 pieces, the front has a great image of the Lego set, its characters and an image showing what it looks like when it opens up.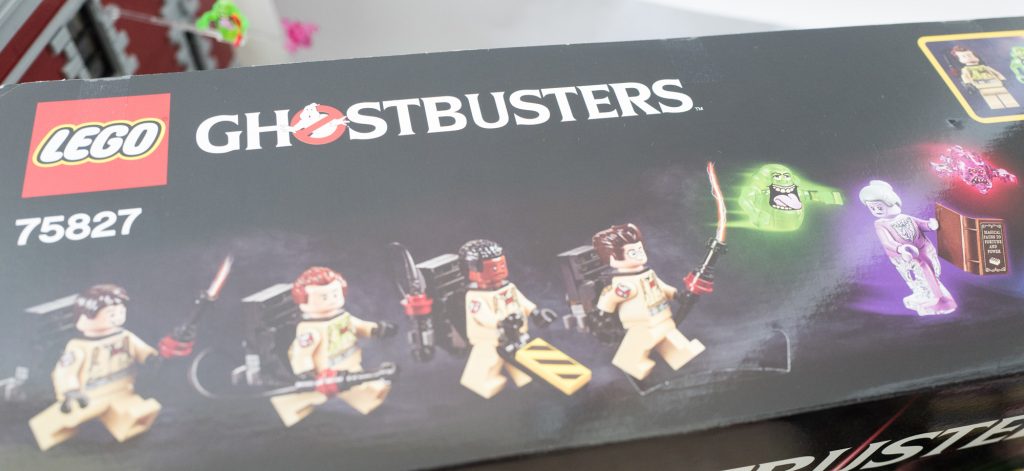 On the top of the box you have a close up of some of the figures included in the set.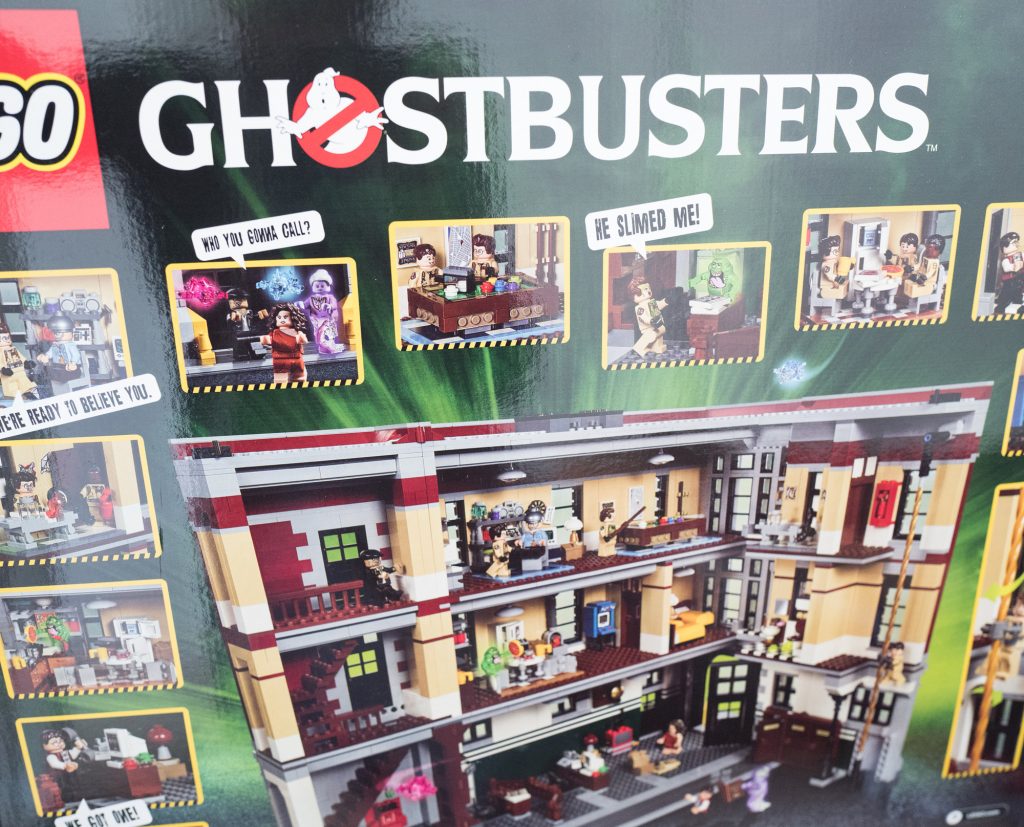 On the back of the box you can see the inside, there is so much detail, it looks great.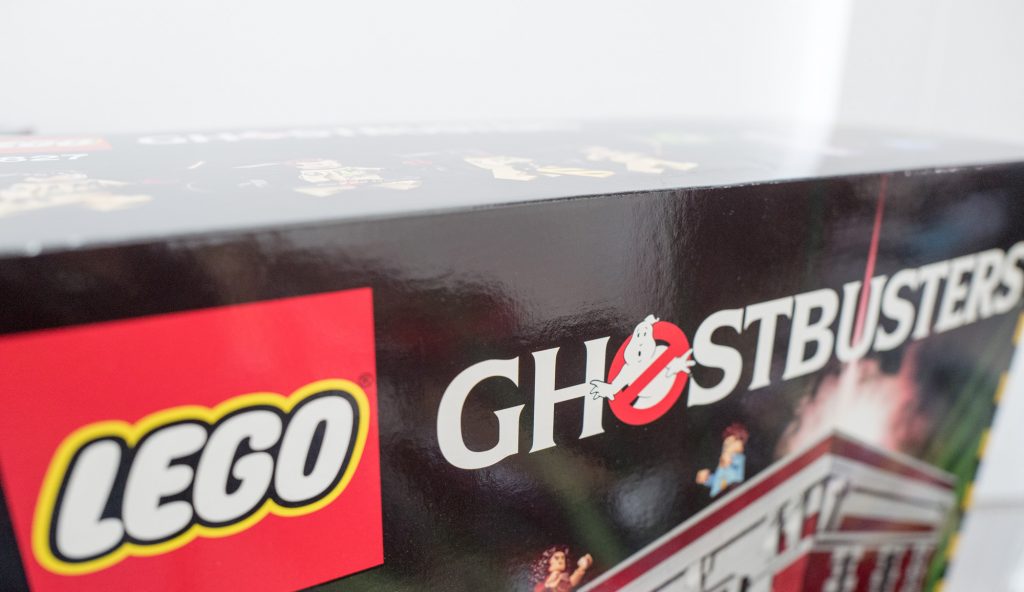 A close up on the classic Lego and Ghostbusters logo 🙂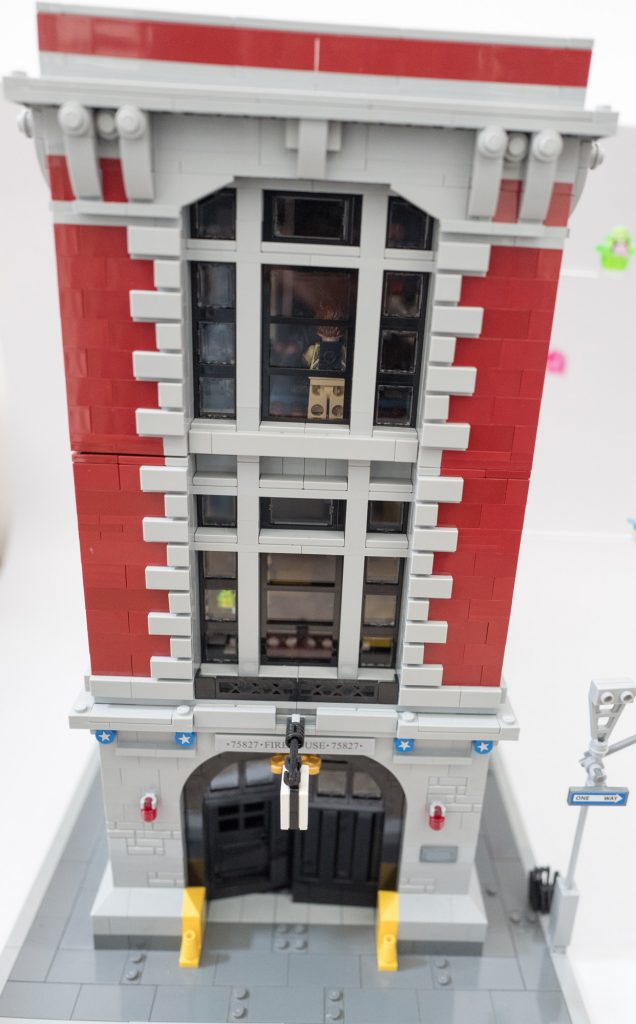 Here is the finished headquarters, it took quite a while to build, there were so many packets inside the box and the manual was huge. I took two weeks to do it, it was a fun experience, just building a bag each day kept it enjoyable.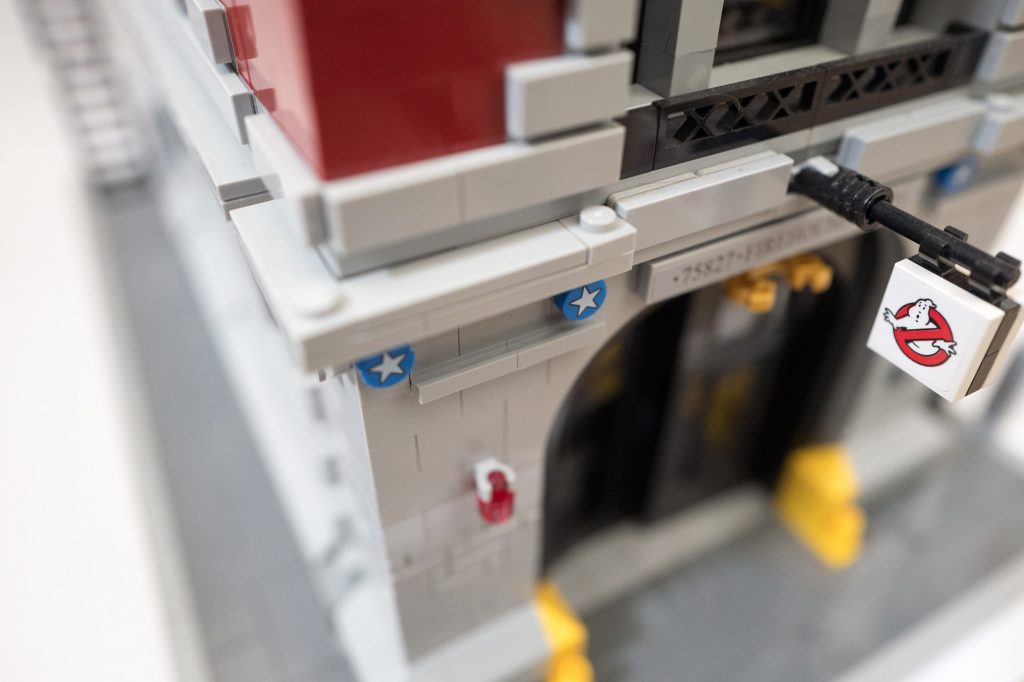 A close up of the classic Ghostbusters logo on the front of the building, you really get a sense of the detailing in the Lego set.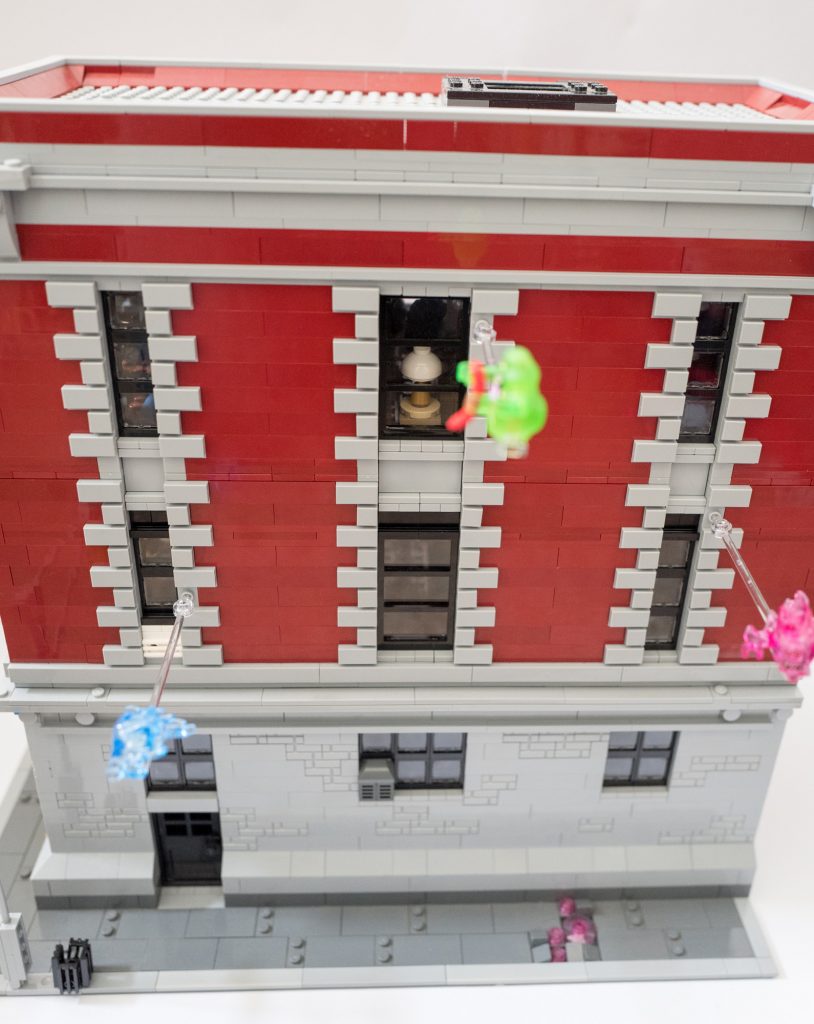 The right side has a number of ghosts sticking out from the building. You notice there is a lot of detail in the brickwork.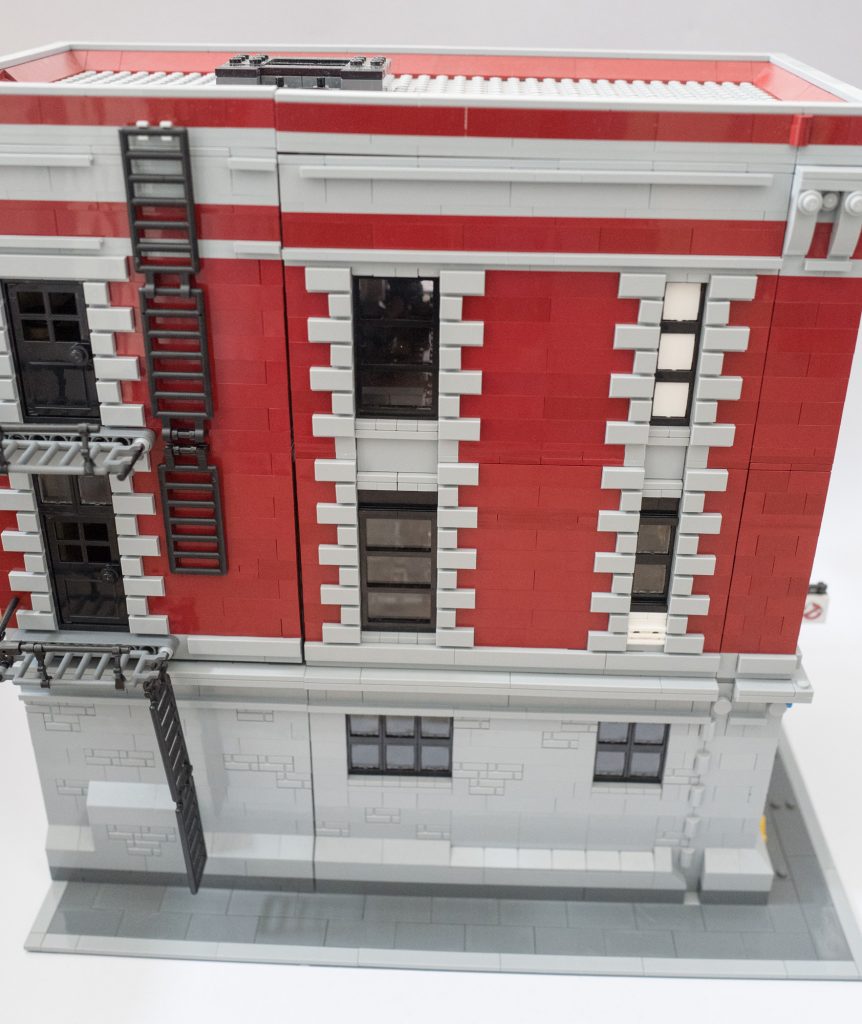 The left side of the building has the fire escape ladders on it and it shows the hinges where the building opens up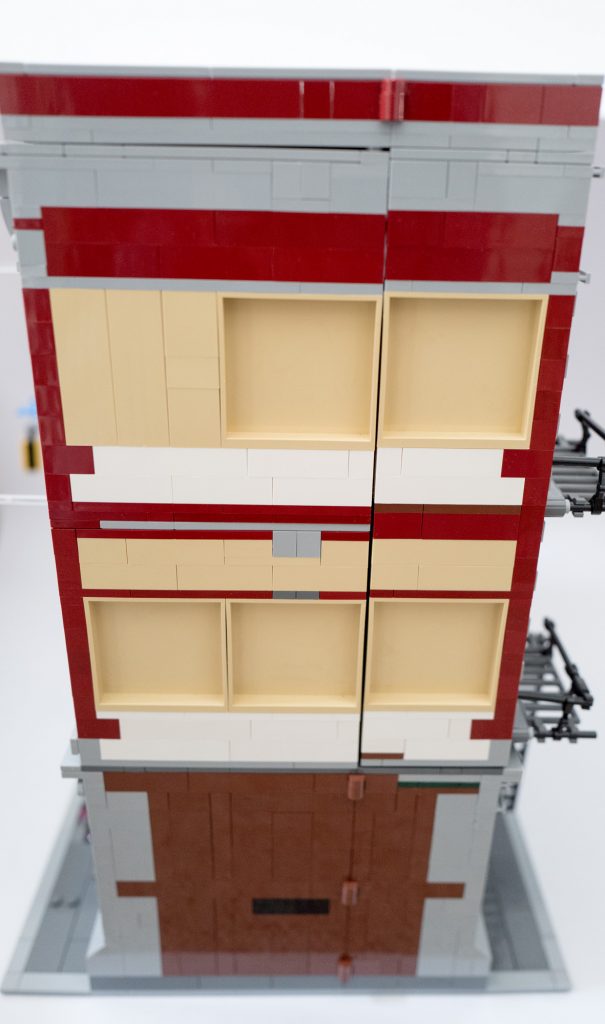 The back of the building is pretty unimpressive, I think they could of made more of a feature out of it, I really don't like the cream sections.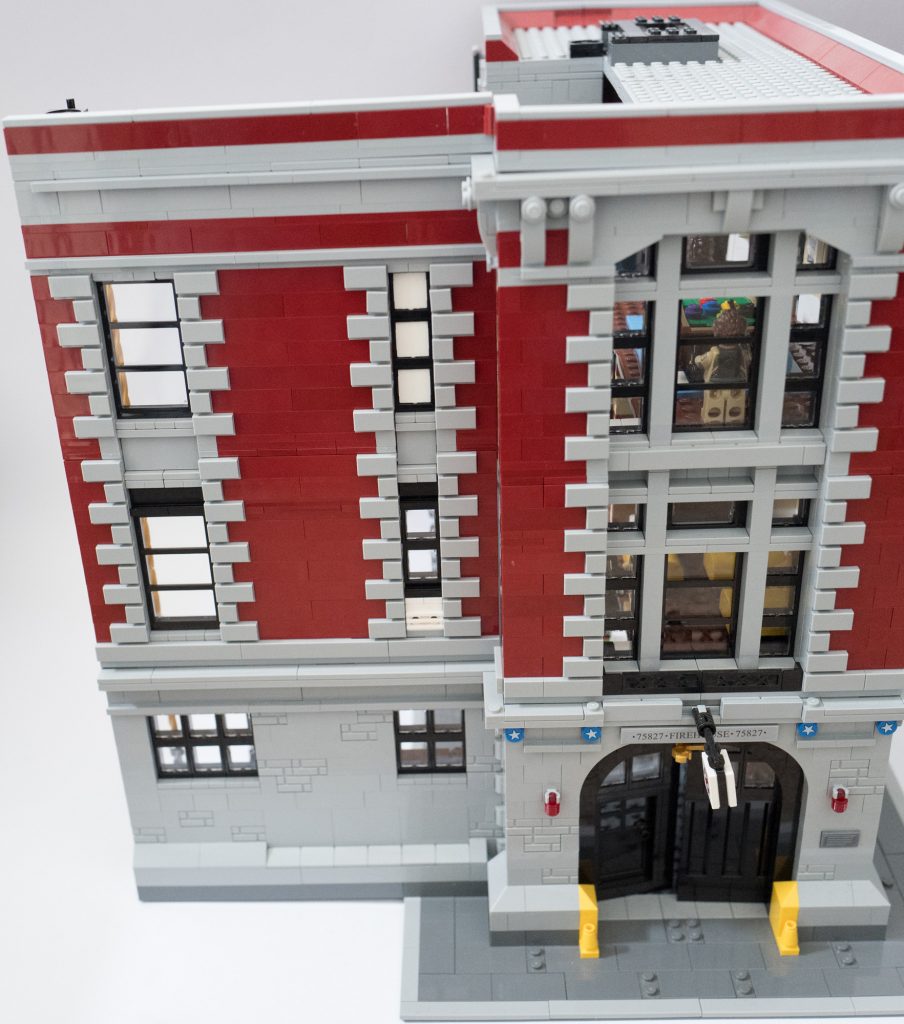 When you open the side up and look at the headquarters from the front you really get an idea of scale, very big indeed.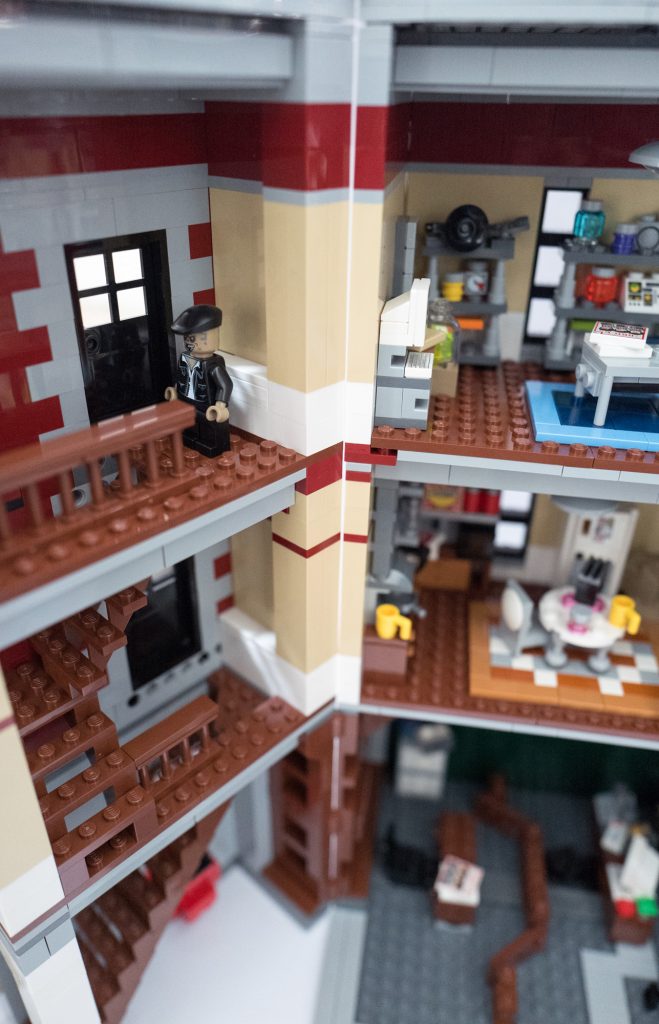 Now lets look at the inside, this is a close up of the back staircase, which is on the smaller section of the building that opens up.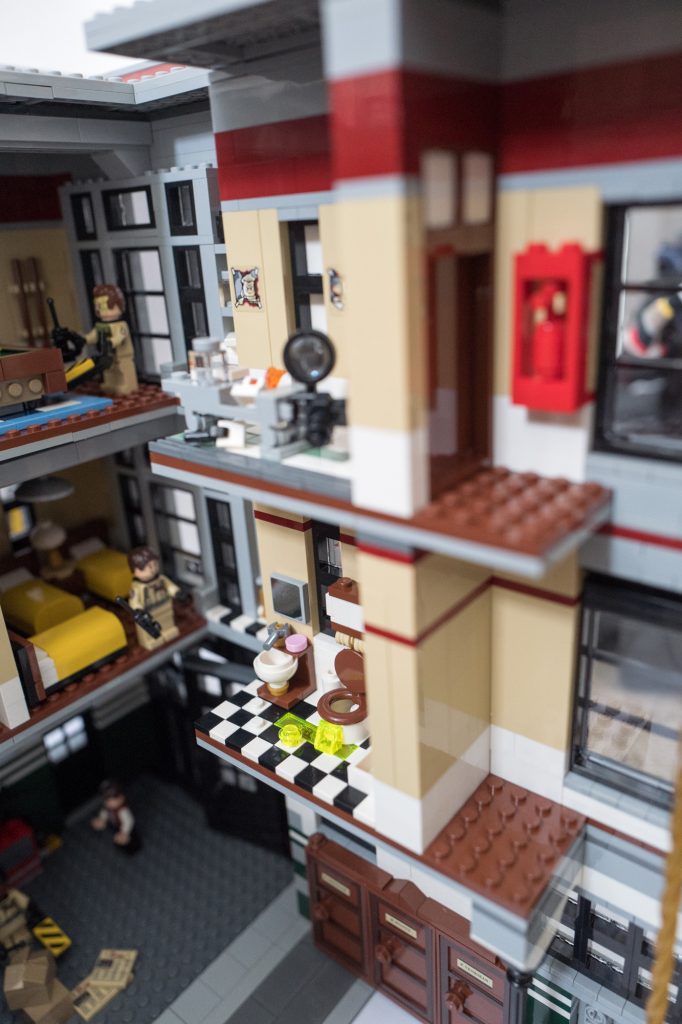 This is the front section that opens, you have some lockers at the bottom, a toilet, some beds to the left, it's all so busy in here.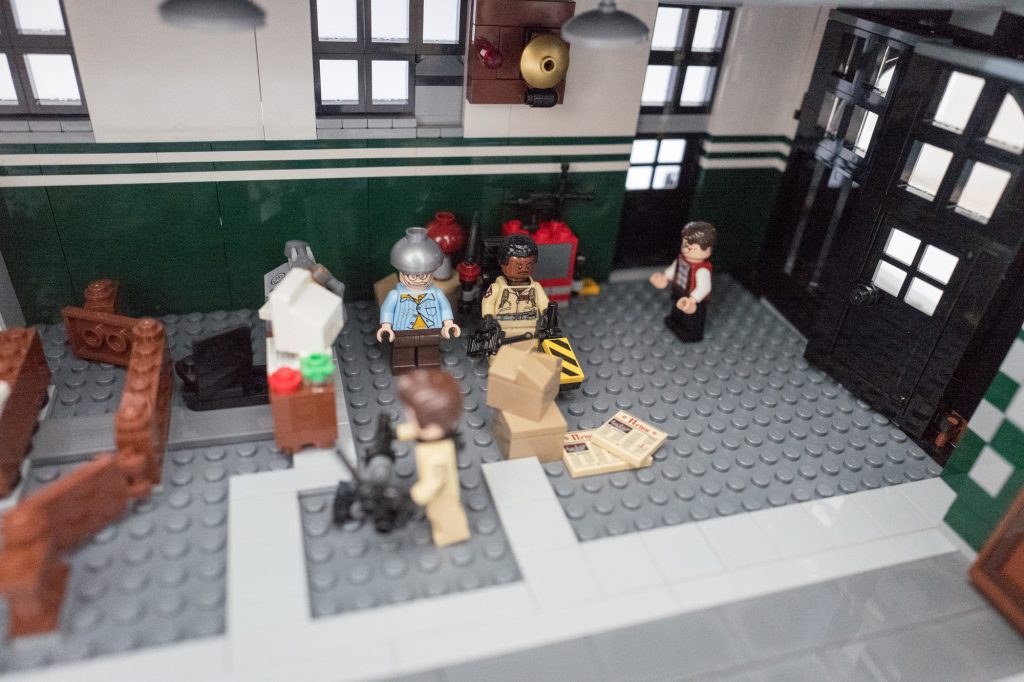 Some of the crew handing out on the ground floor by the doors and the reception desk.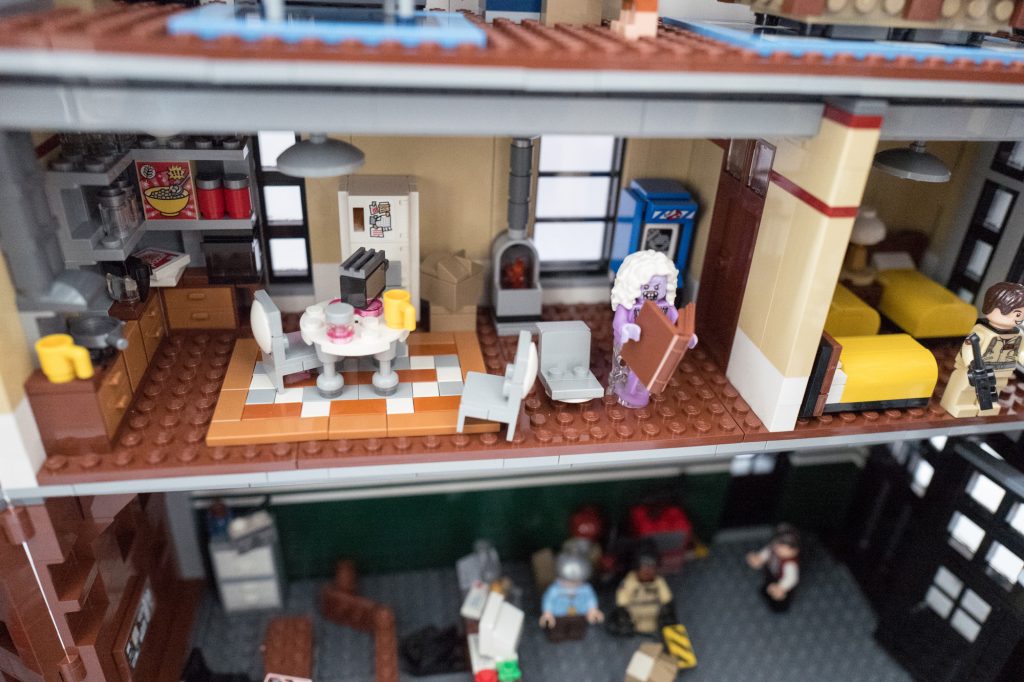 The first floor kitchen and sleeping area. Hmm not sure she should be reading in the kitchen! I really like the blue arcade machine in the corner 😉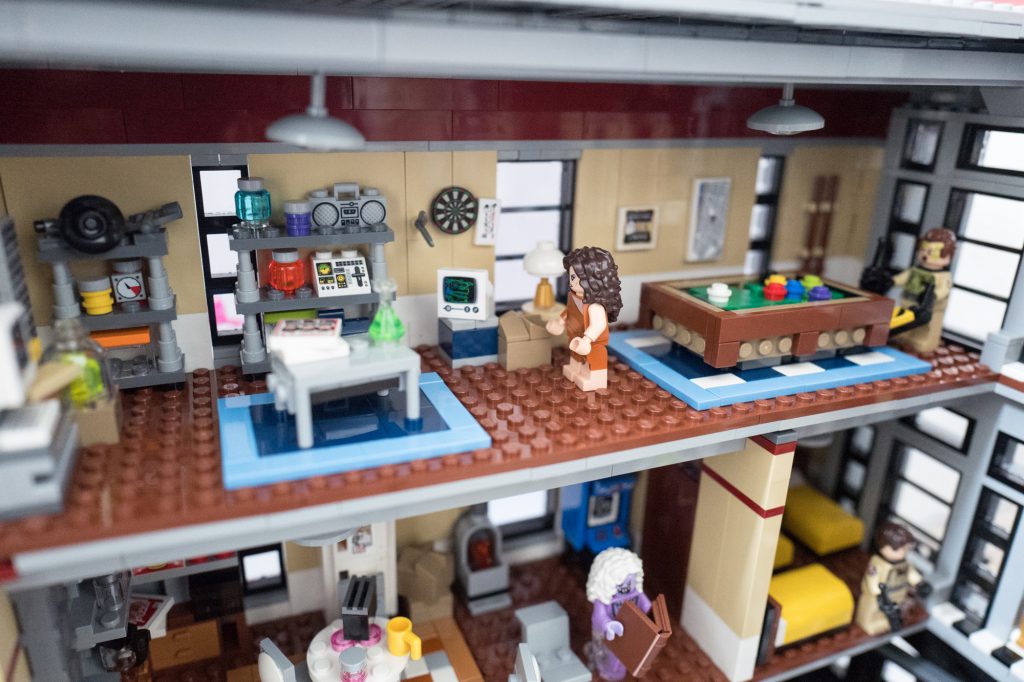 The top floor has further living space with a pool table etc..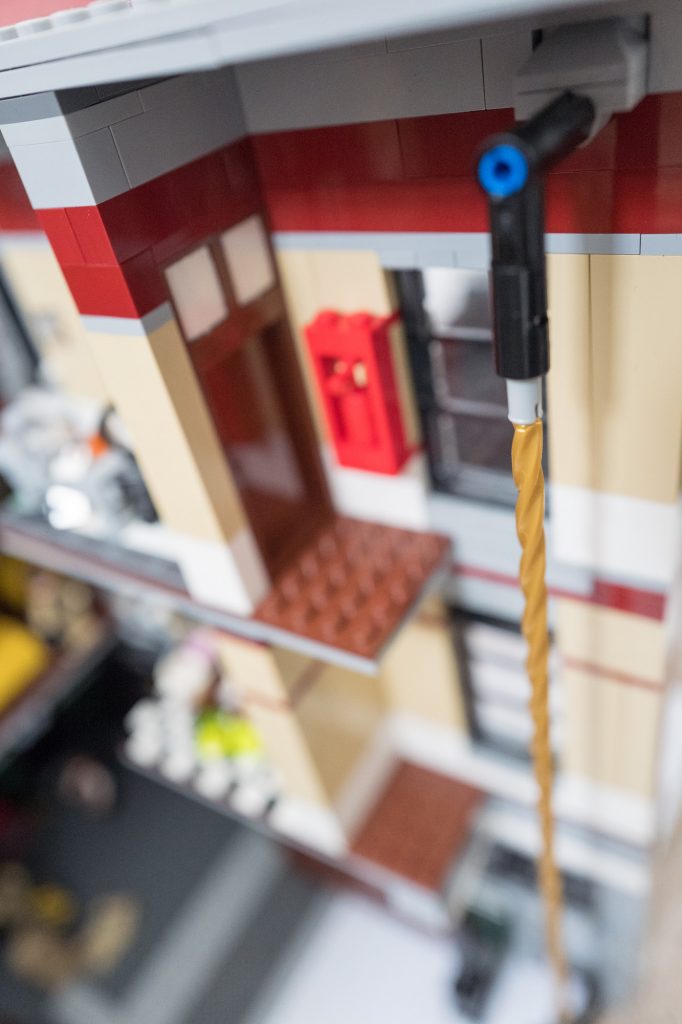 Finally we have the all important signature firehouse pole!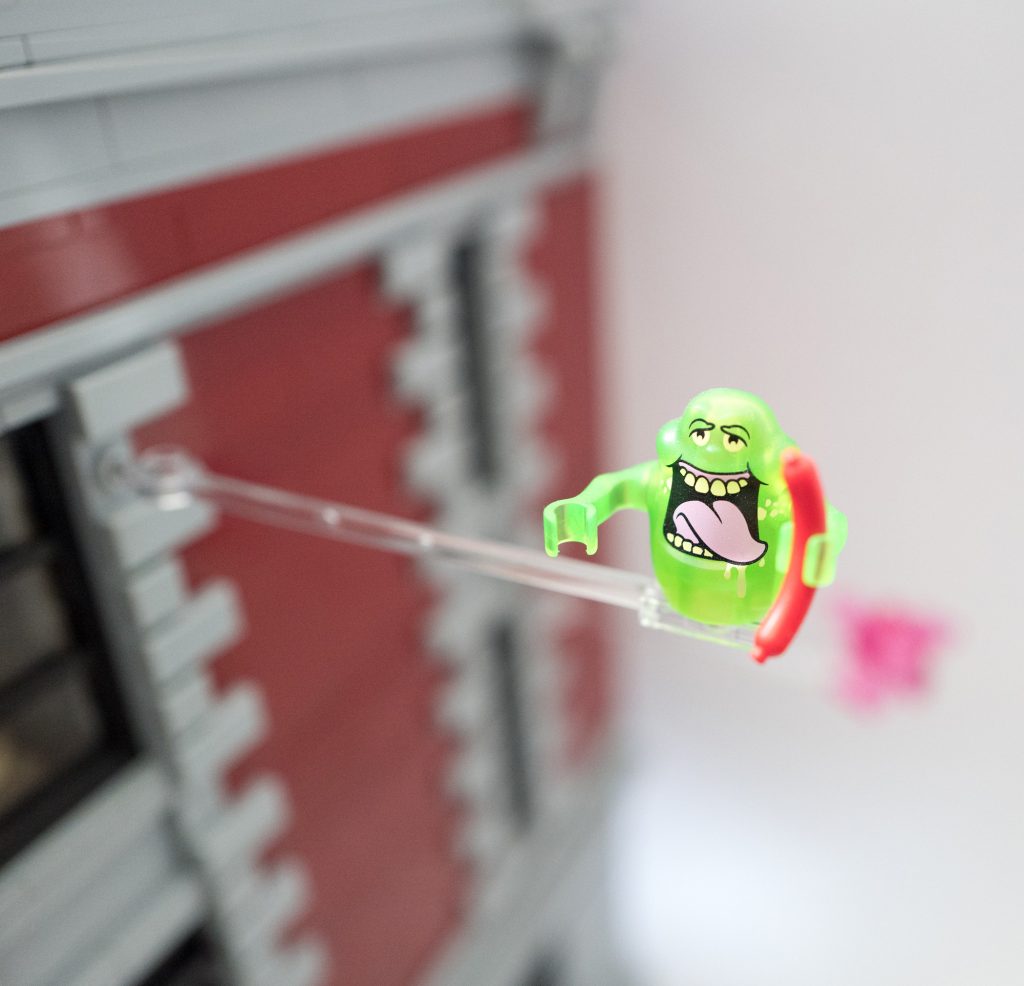 To conclude this review, this Lego set is one of the best and biggest. You basically have a full-sized Lego Ghostbusters toy house to play with. Keeping everyone busy for hours. I really enjoyed building it, there is so much detail and it is just huge! The only two small issues I have are the back of building isn't that fun and the Ghostbusters car doesn't fit through the front doors! 😉