I know Easter is over, it is May but I had so many treats that I haven't even had time to eat let alone write about them. Anyway as always let's get into the details: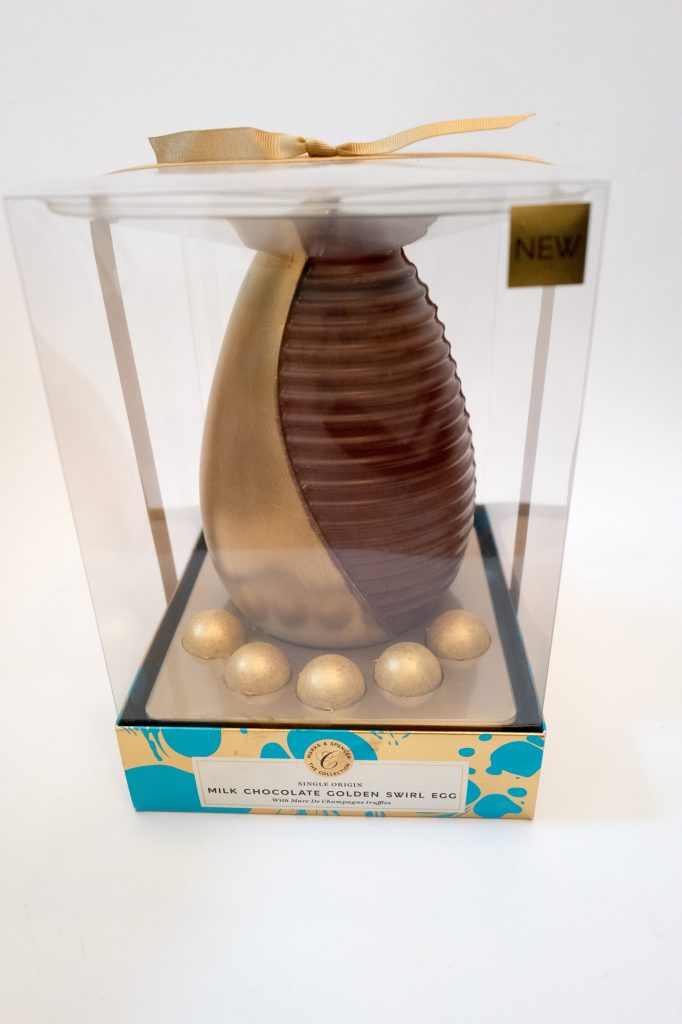 First up is the Marks and Spencer – Milk chocolate golden swirl egg with champagne truffles. The presentation of the egg looks great, I really like the design of the box and how the truffles are laid out.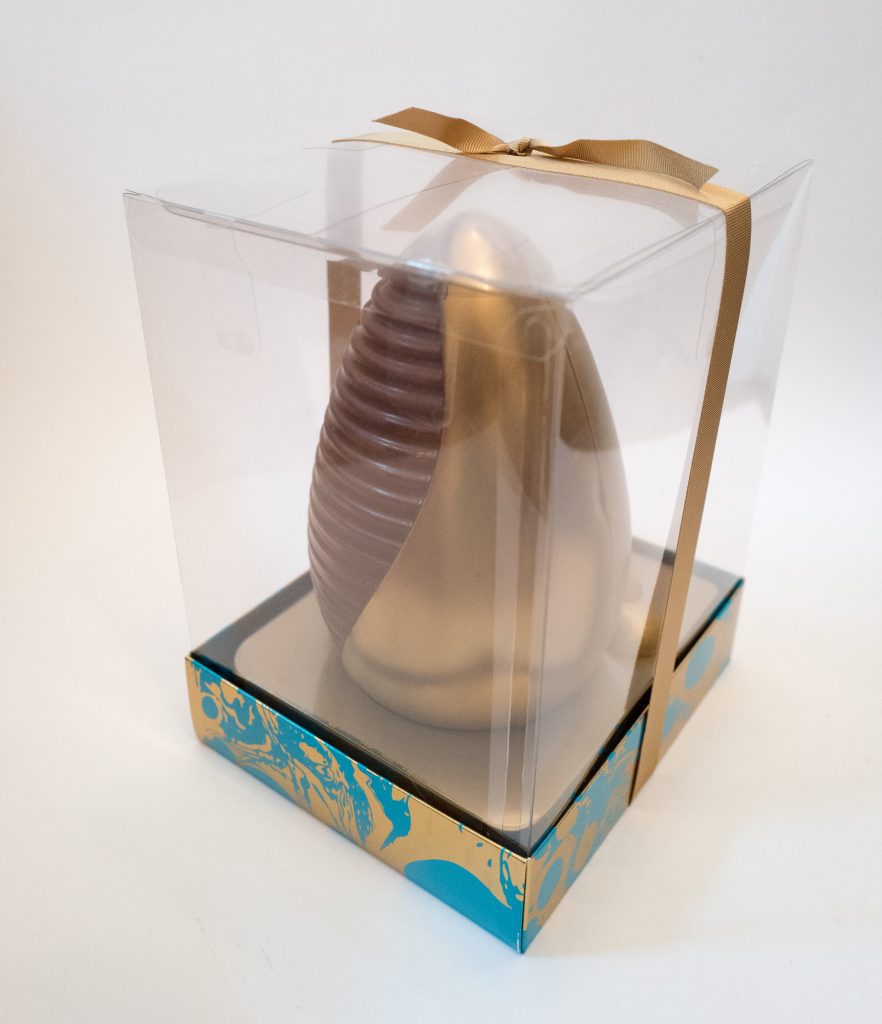 The golden swirl looks so cool, like the egg has been dipped in gold 🙂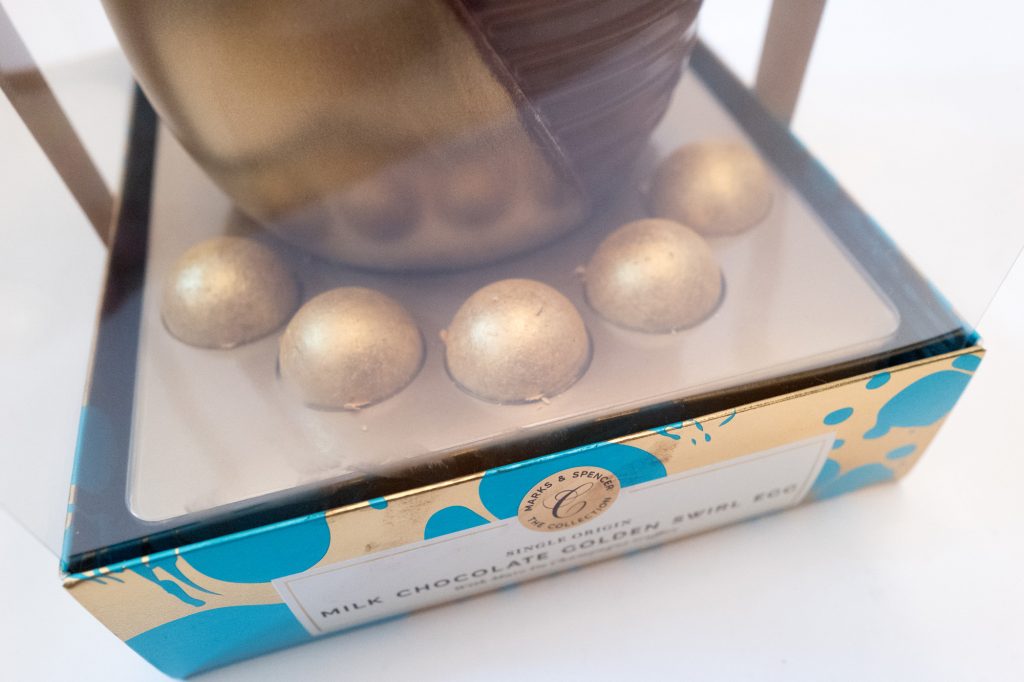 The gold truffles look really nice at the bottom. To conclude, Marks and Spencer have really upped their game in terms of innovation of egg design this Easter and this is a great example of this. I look forward to eating it!
Next up is the Fortum & Mason – Dark chocolate & rum Easter cake, when I saw this cake I thought I need to eat it this Easter. This is a rich fruit cake with a marzipan top made with dark chocolate and rum! The box looks great, even though the label isn't straight.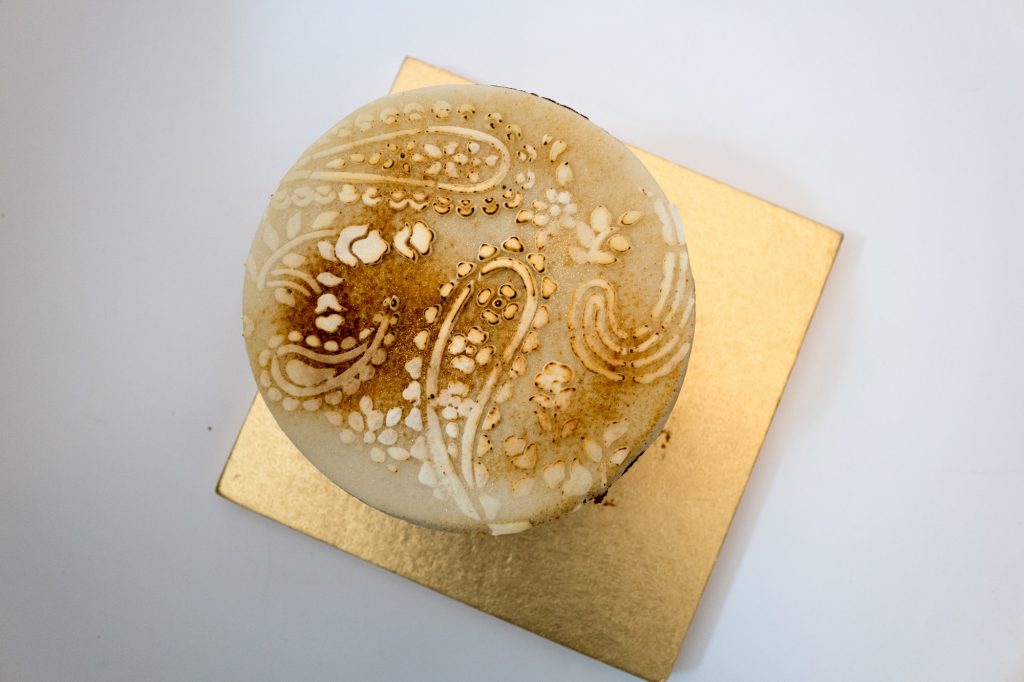 Take the cake out of the box and you have a really nice gold base and an amazing marzipan design on top.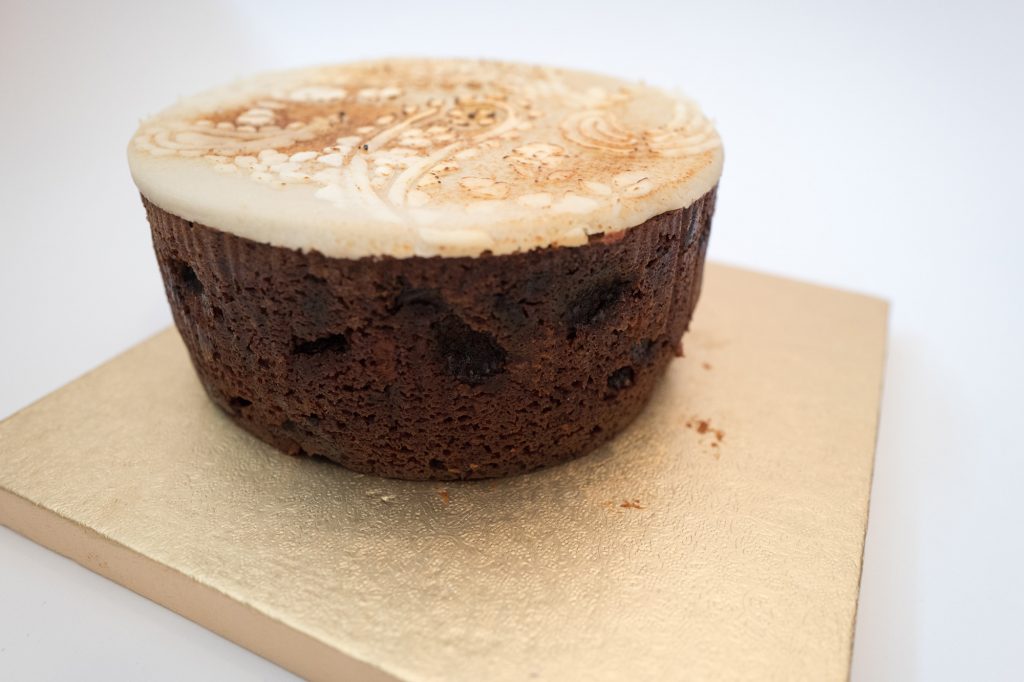 To conclude at £32 I was expecting amazing things, the cake looked and smelled really nice. However the flavours of dark chocolate and rum were bit discreet for my liking. I was hoping for punchy chocolate and a good side of rum to hit the tastebuds. I did enjoy the cake, the fruits and flavours were all there but I wanted it to give me more than I got.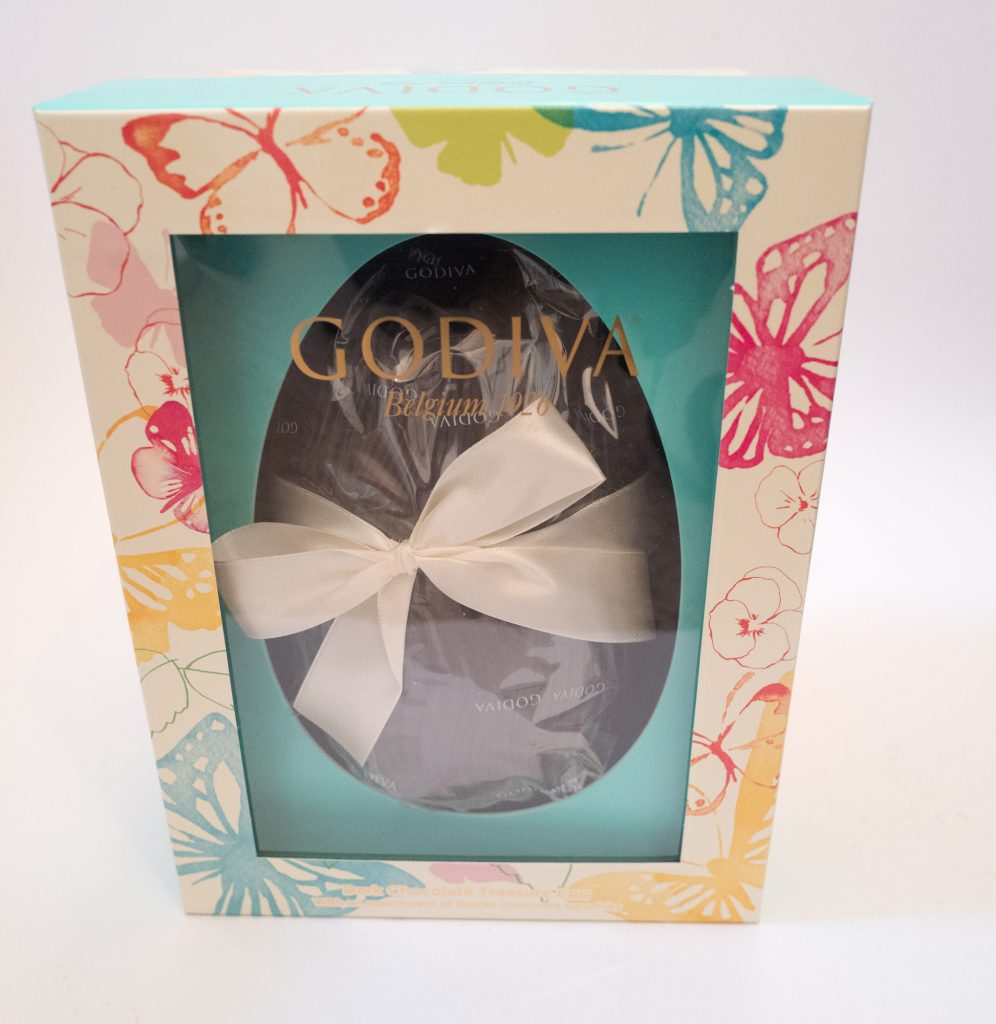 Finally we have the Godiva dark chocolate egg filled with treats. Firstly the box looks great, the egg is big at 440 grams.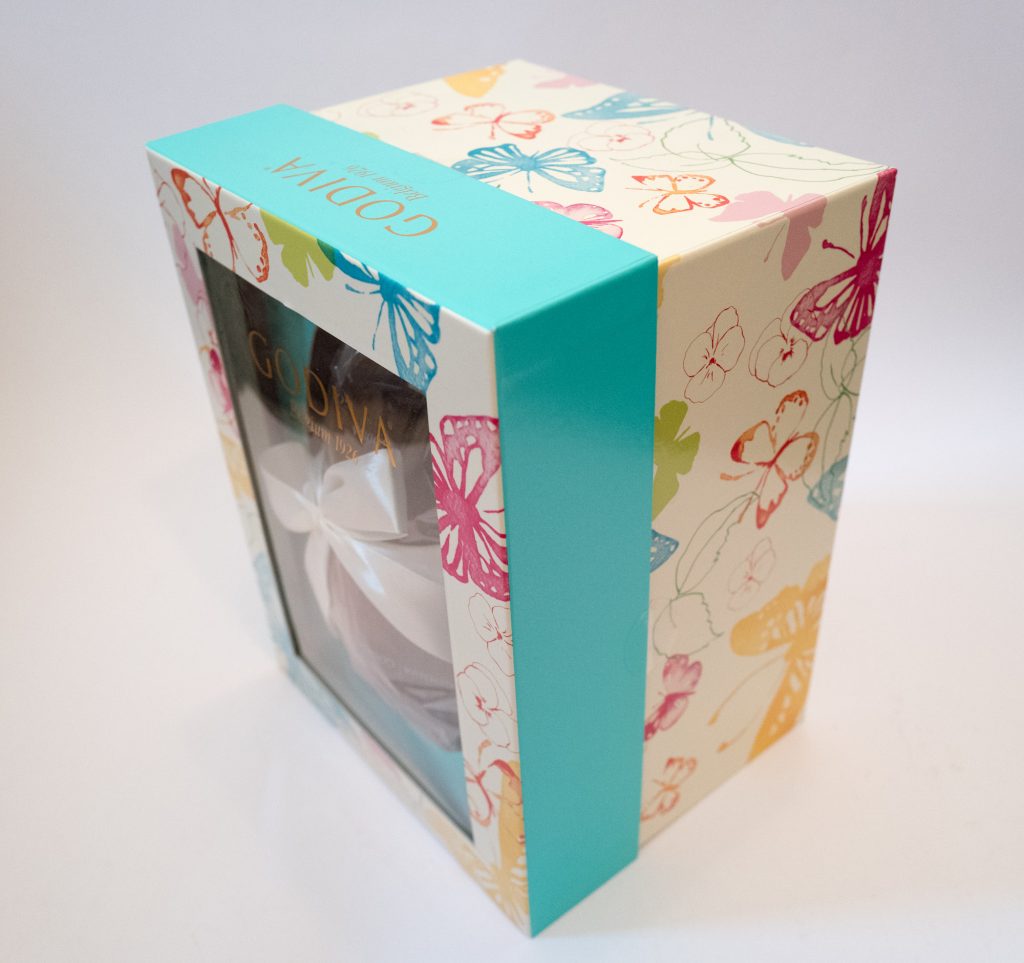 The flowers  and butterflies continue on the side of the box, I really like the effort made in terms of presentation.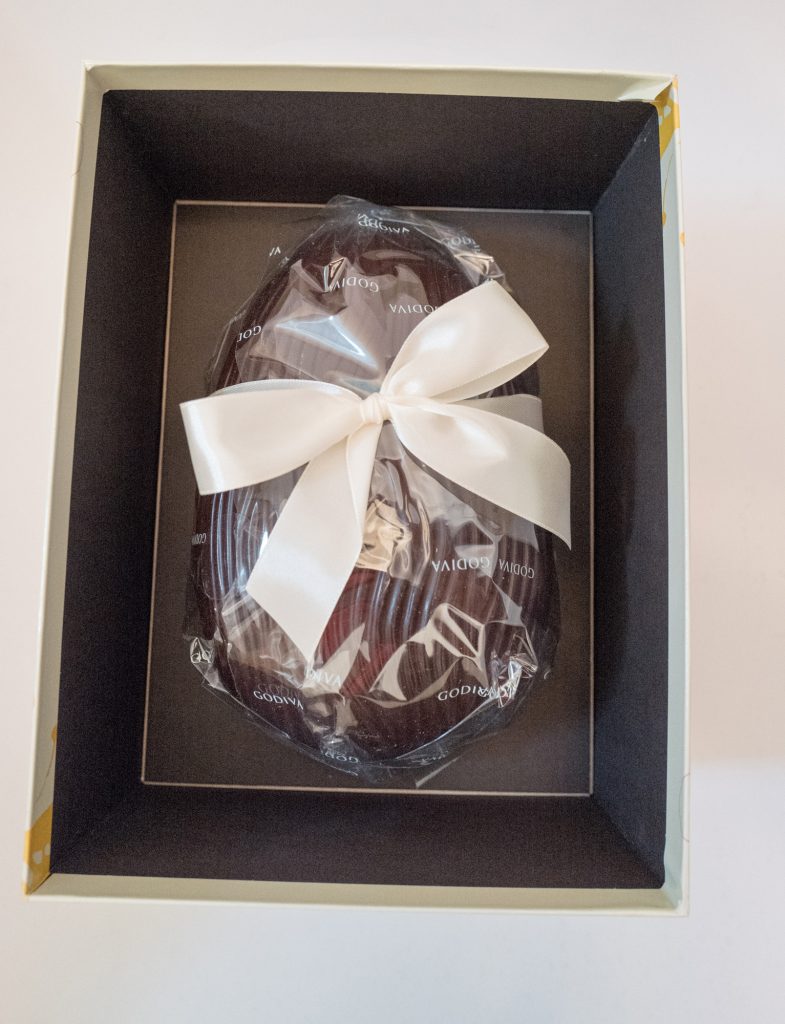 Opening the box up and you have a nice ribbon and Godiva plastic wrapped around the egg, held in place by a solid cardboard box.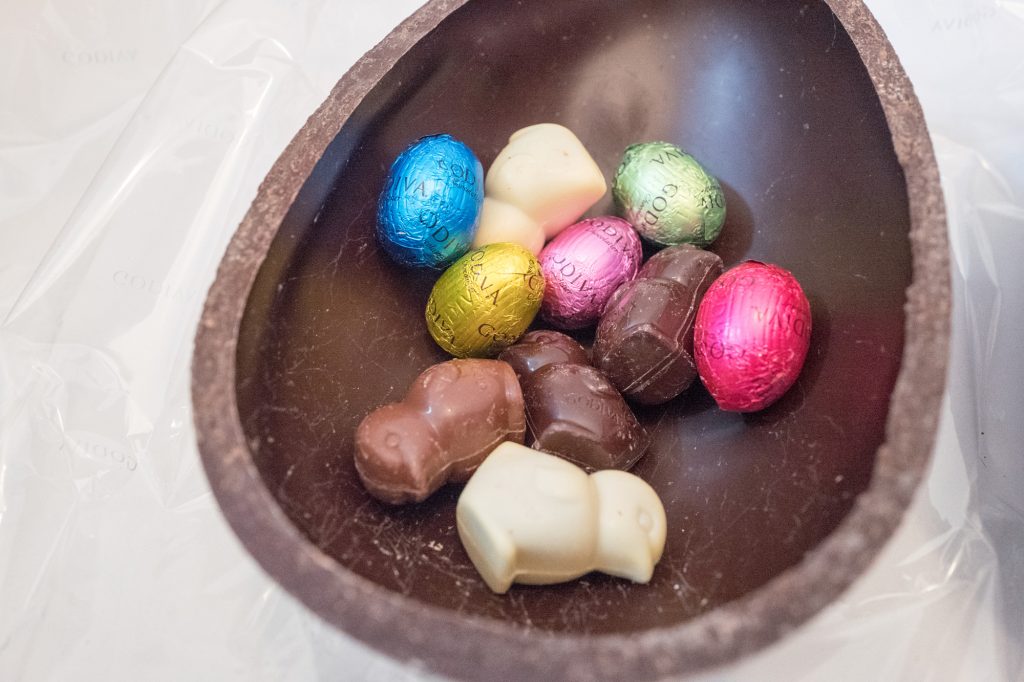 Inside the egg you are presented with four Godiva eggs and five chicks in milk, white and dark chocolate. It is really nice to see the treats being placed inside the egg, this is something that happens less and less these days.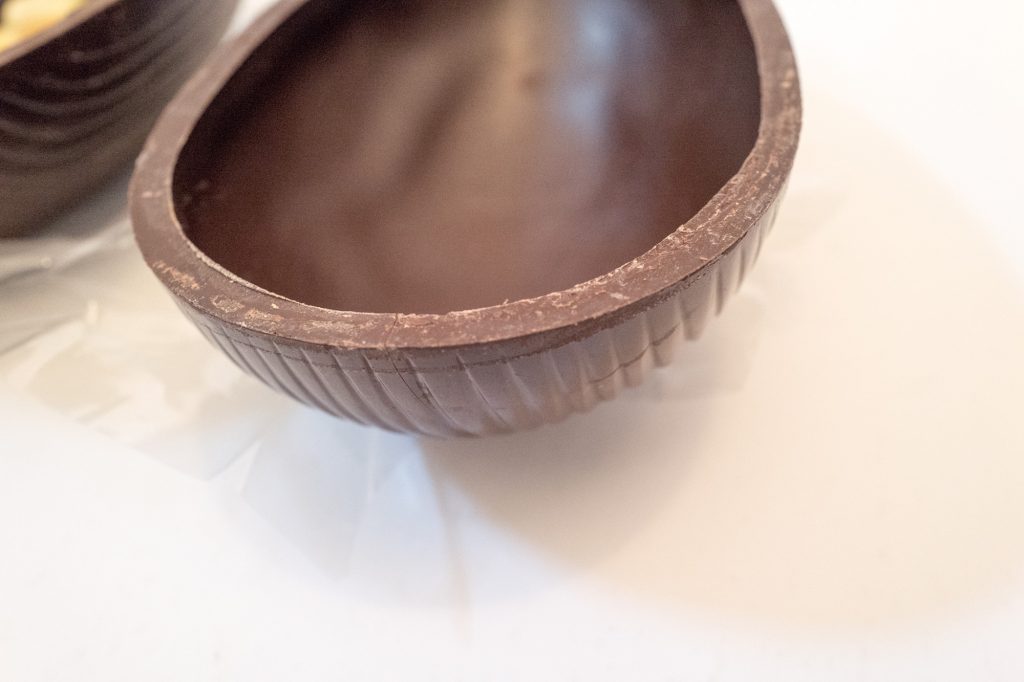 The two sides of the egg are thick and heavy, the wave pattern looks really nice on the egg.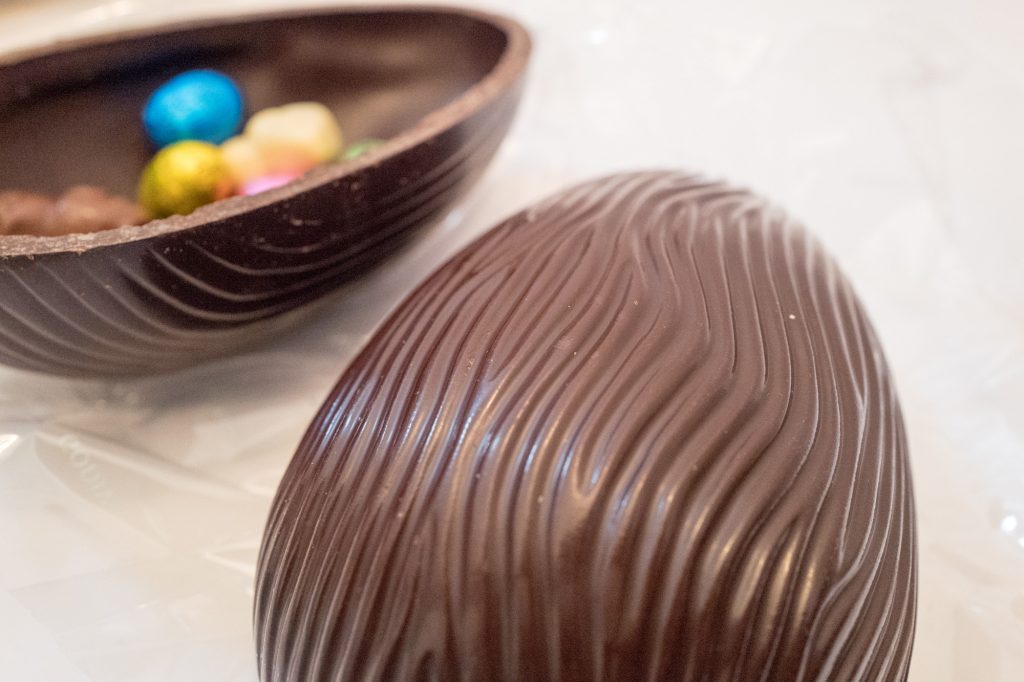 To conclude I am really excited about eating this egg, I can't believe I haven't eaten it already. When I opened it up the smell of dark chocolate was overwhelming you could smell the quality and you can see the craftsmanship. Sorry if this second Easter review was a bit late, I hope this gives you ideas for Easter 2018.