I recently visited Tanner & Co in Bermondsey for a weekend bottomless brunch, I had eaten lunch their previously, saw that they did a brunch that looked very impressive so I had high hopes. Tanner & Co is a bar, restaurant and gallery space. The Nintendo Switch London preview event was held there. As always lets get into the details: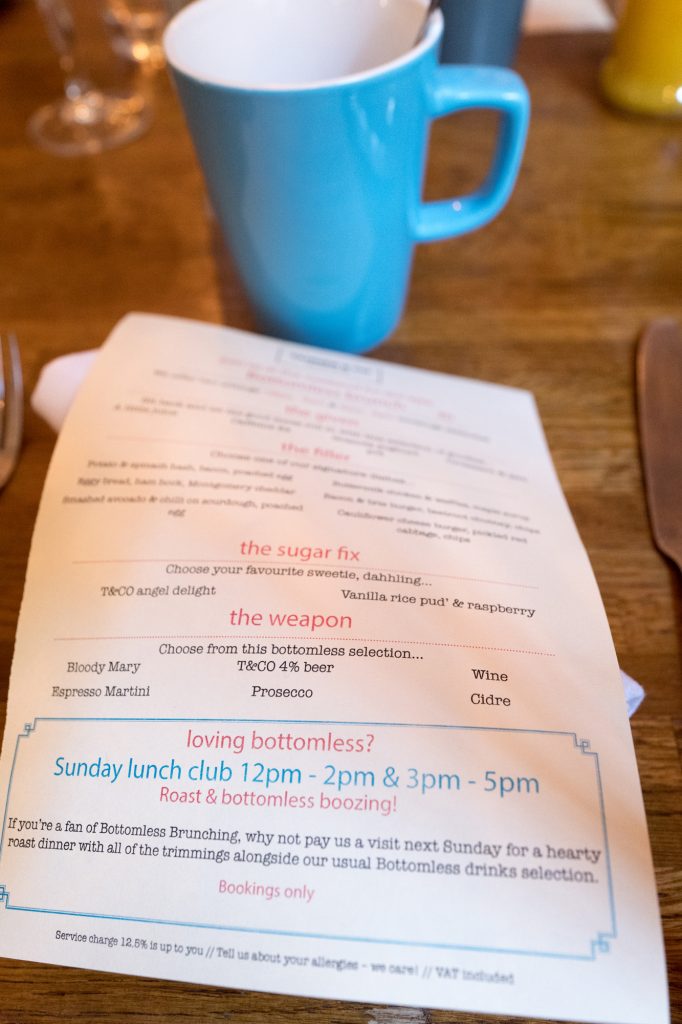 The brunch comprises of a two hour sitting with some starters, a main course and a small dessert. You are able to have a mixture of unlimited drinks for two hours. Which is great, usually you only have maybe one to two options for drinks at bottomless brunches. Here you can have bloody marks, Prosecco, wine, beer etc.. So they cater for everyone!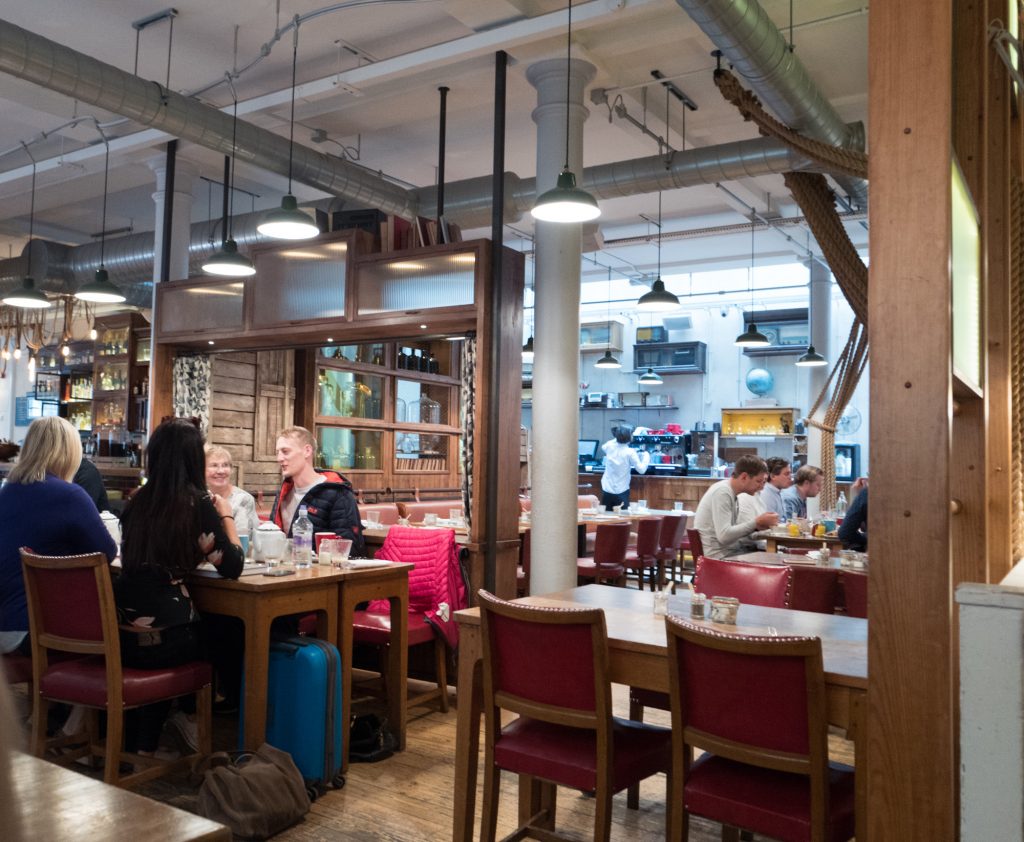 The venue had a industrial warehouse feel while feeling homely. I liked the look of the space.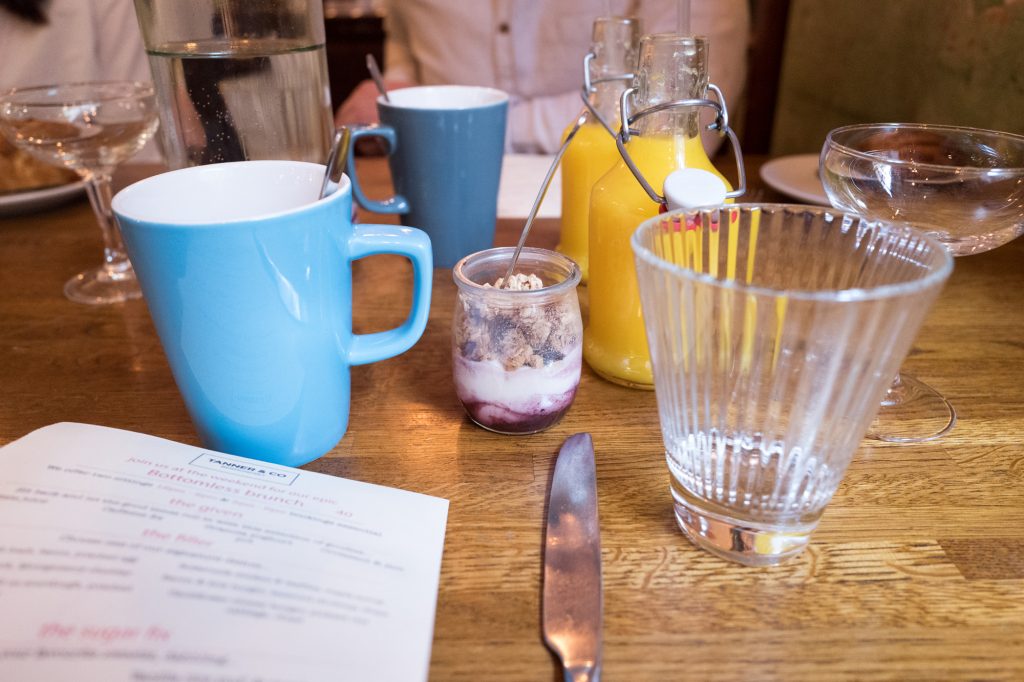 On arrival you have juice, coffee, yogurt with granola and a croissant waiting. Which is a great way to start 🙂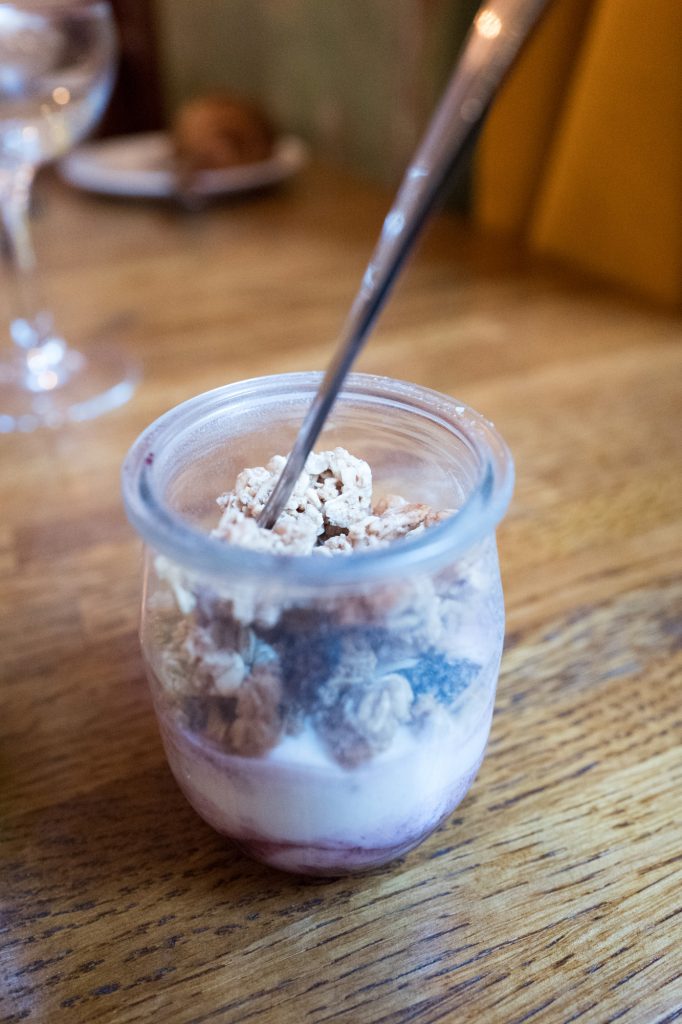 The granola came in cute little pots the perfect portion.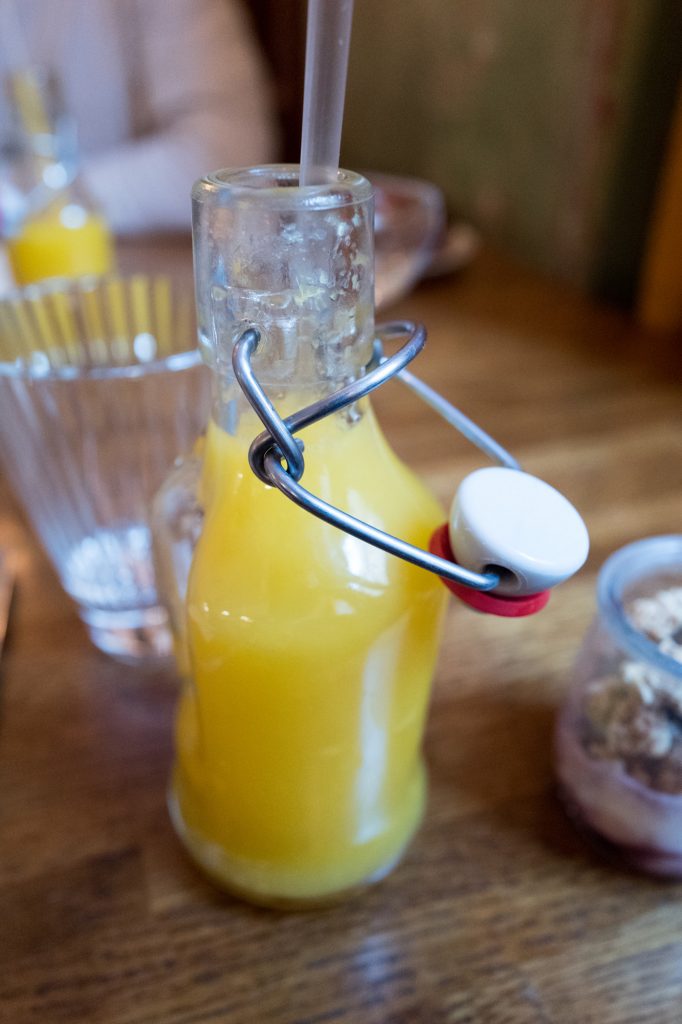 To follow a little bottle of orange juice.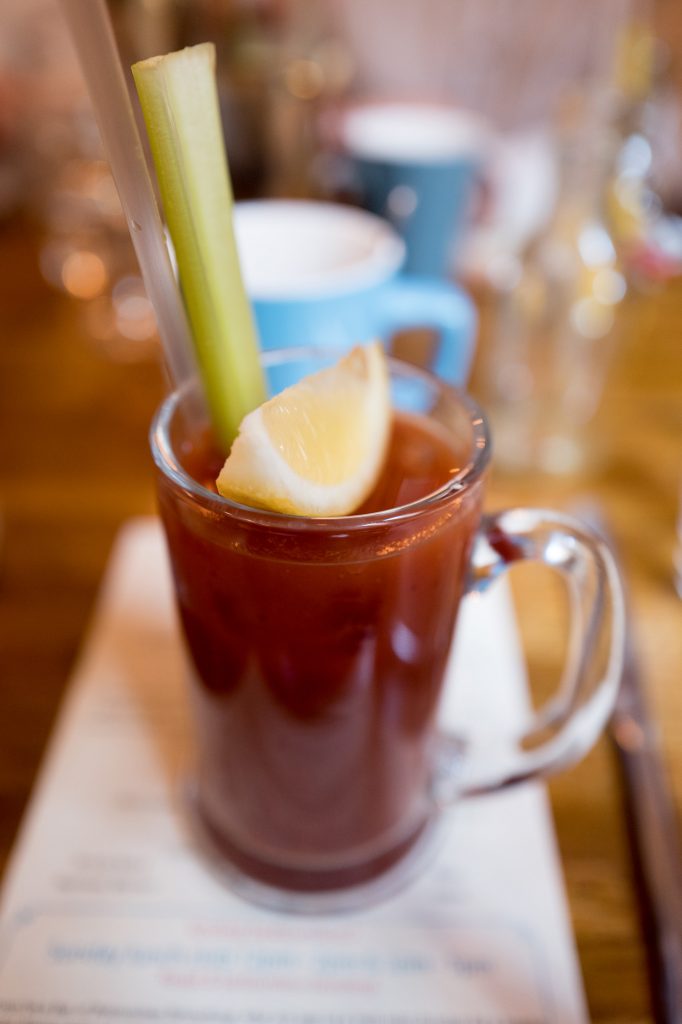 Now time for a drink, I started with a Bloody Mary, I must say I was very impressed with the quality of the drink, it didn't tasted watered down, it was fresh, spicy and tasty.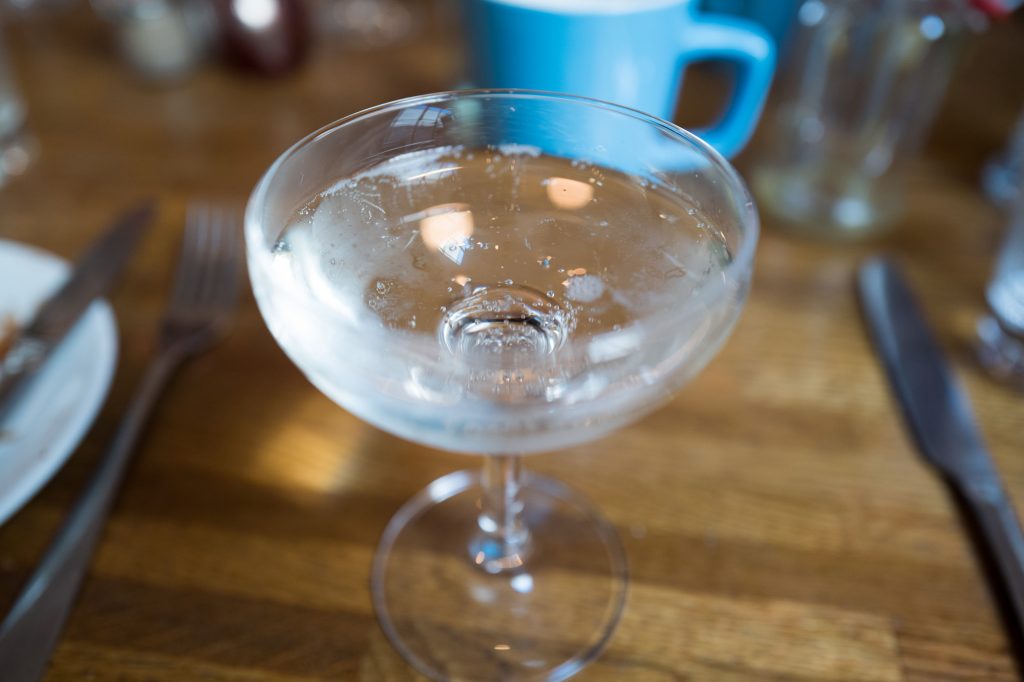 I later moved into the Prosecco, which to my delight came in the bottle. The waiter just bought the bottle over and left it on the table. This is great as it saves time when it comes to those all important top-ups!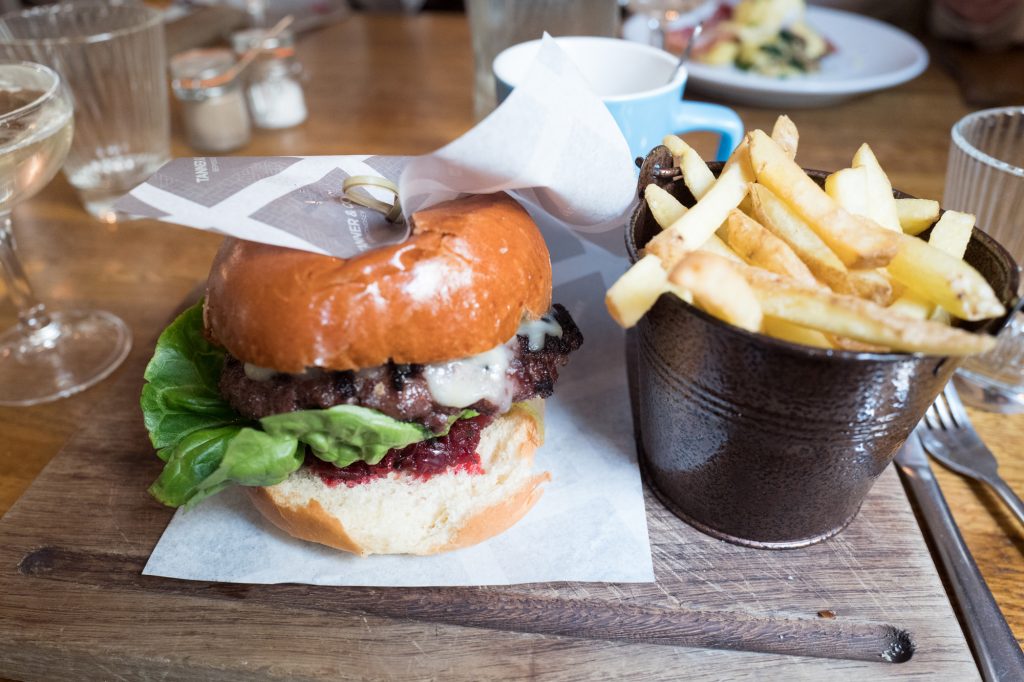 For my main course I opted for the bacon and brie burger with fries. It was a good choice, the burger was cooked to perfection and tasted great.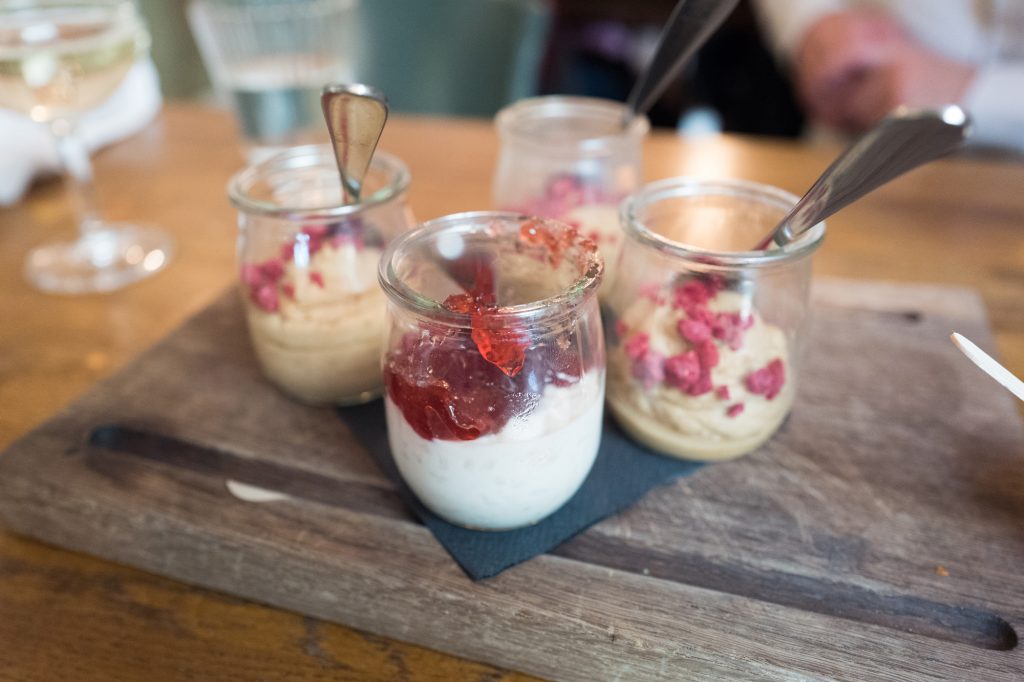 For dessert the choice was rice pudding or T & Co's Angel delight. I had the Angel delight it was very sweet but was much improved on what I had when I was younger 😉
To conclude this is a excellent place to brunch. I highly recommend it, the service was good, the food was great and the drinks kept flowing. At £40 it is well worth the money.