I recently visited the JW Marriott Park Lane London for afternoon tea and a drink a their bourbon bar. The afternoon tea included 1.5 hours of unlimited Champagne! As always lets get into the details: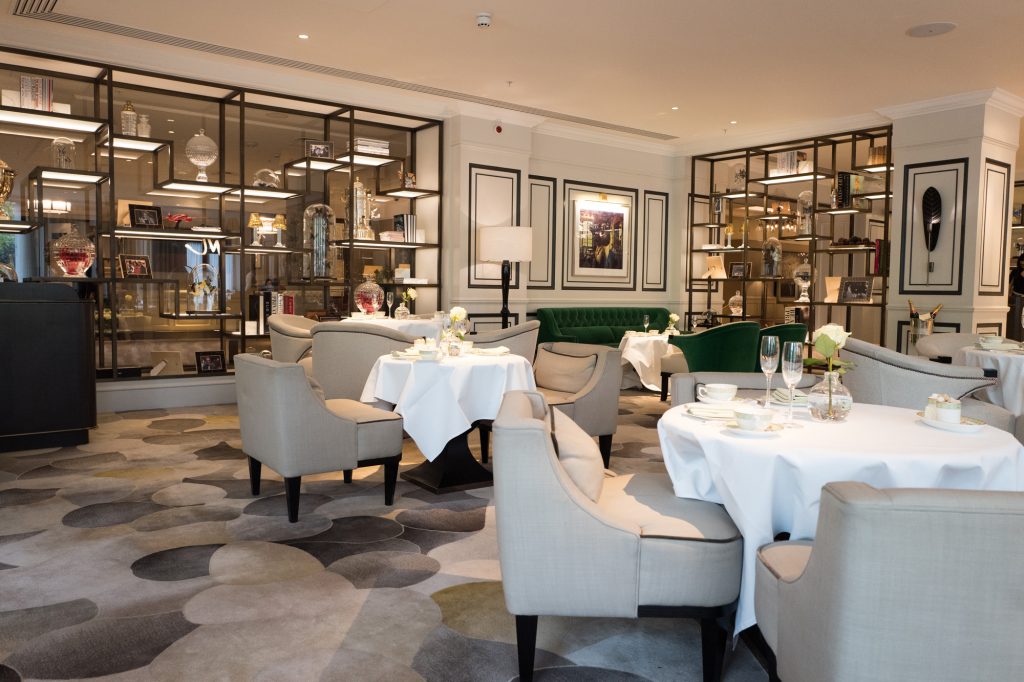 The room where the afternoon tea is served is called the Park room and it is wonderful, it had a great atmosphere, amazing art pieces and furniture.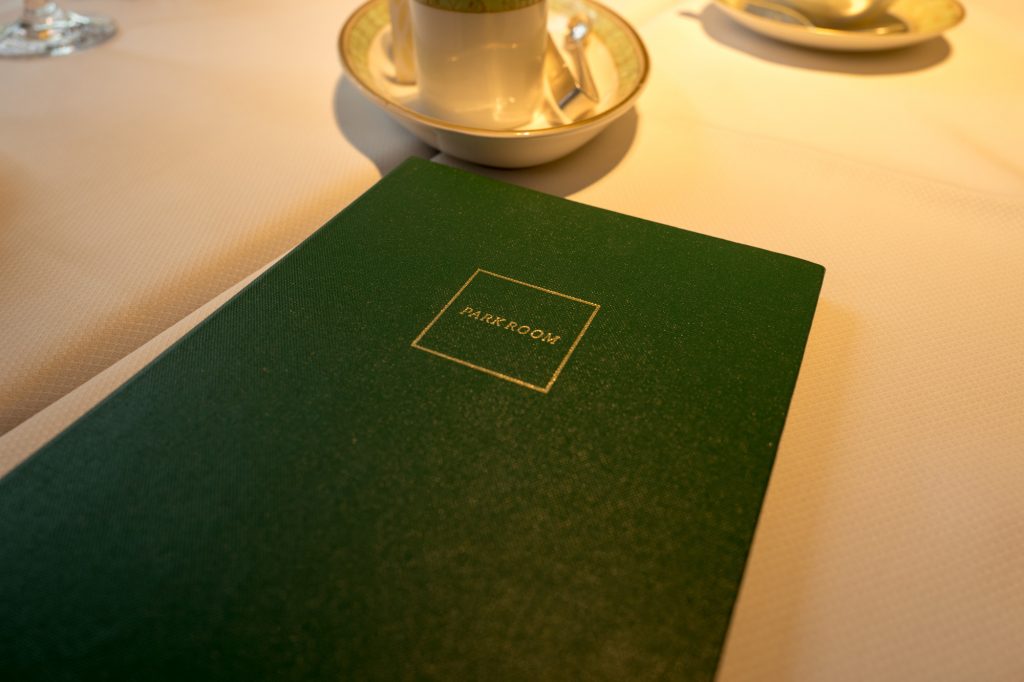 On arrival we were presented with a menu which came in a classic green.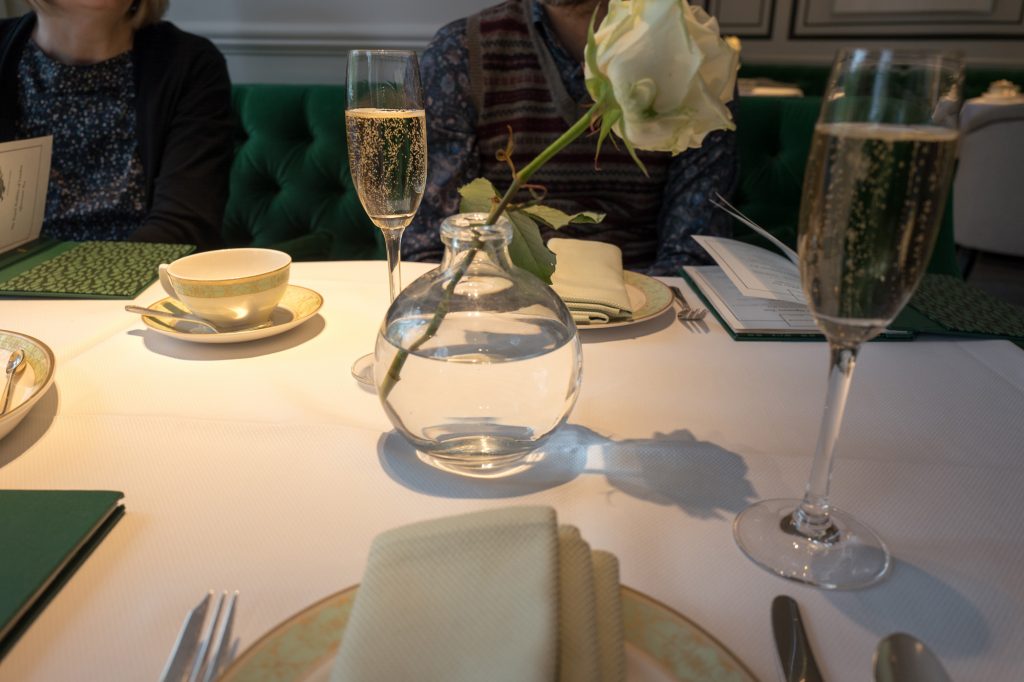 Soon after sitting down the Champagne arrived, when you have regular afternoon tea at the Park room you have Ruinart Champagne however for the unlimited Champagne offer another Champagne is served. This Champagne wasn't as refined as Ruinart however it was a excellent choice and very easy to drink.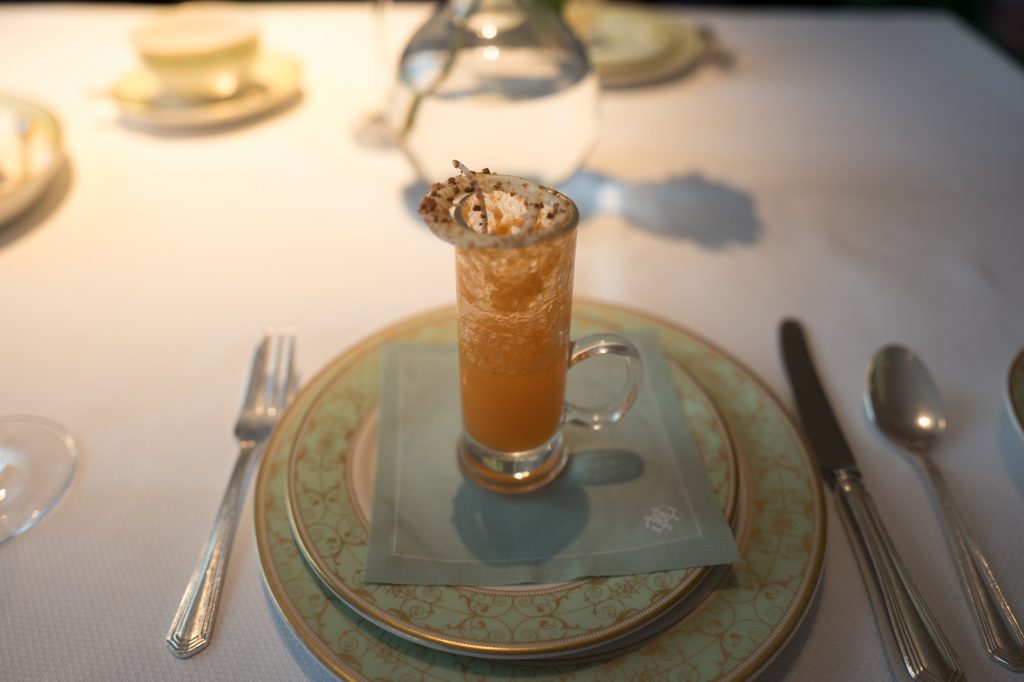 We were presented with a amuse bouche with white chocolate on the top, this was very tasty. The table had white table clothes, silver cutlery and very nice green china.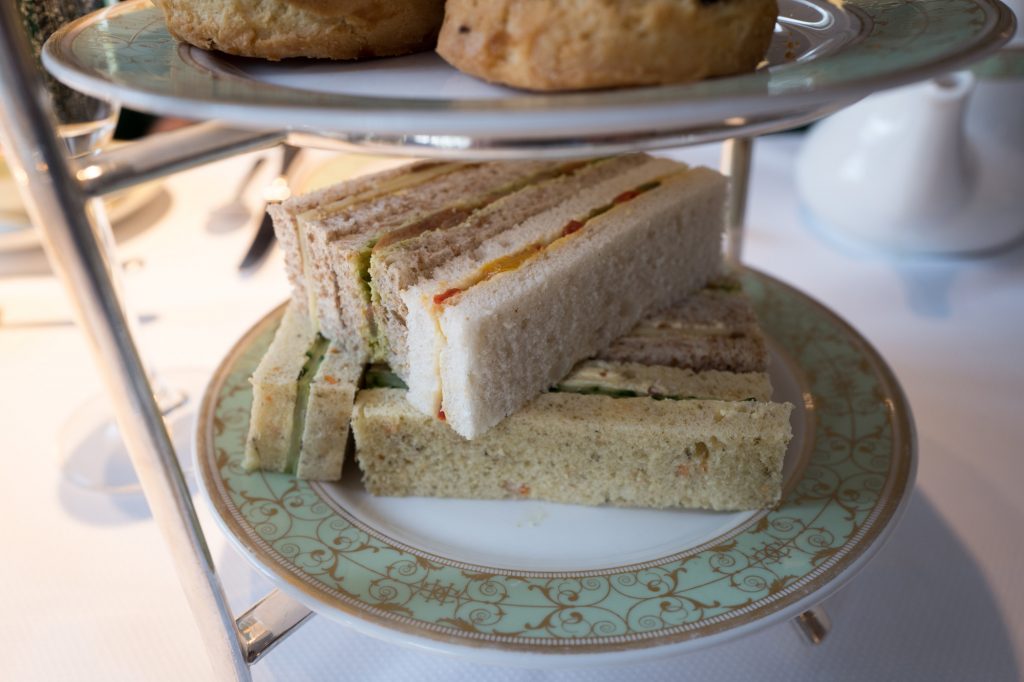 Soon after the food arrived, we start with the sandwiches at the bottom tier, we had a great selection including the classics such as cucumber, ham, egg, salmon etc..
On the second layer we had the scones in plain and currant. We were also able to pick a selection of jams from an extensive list.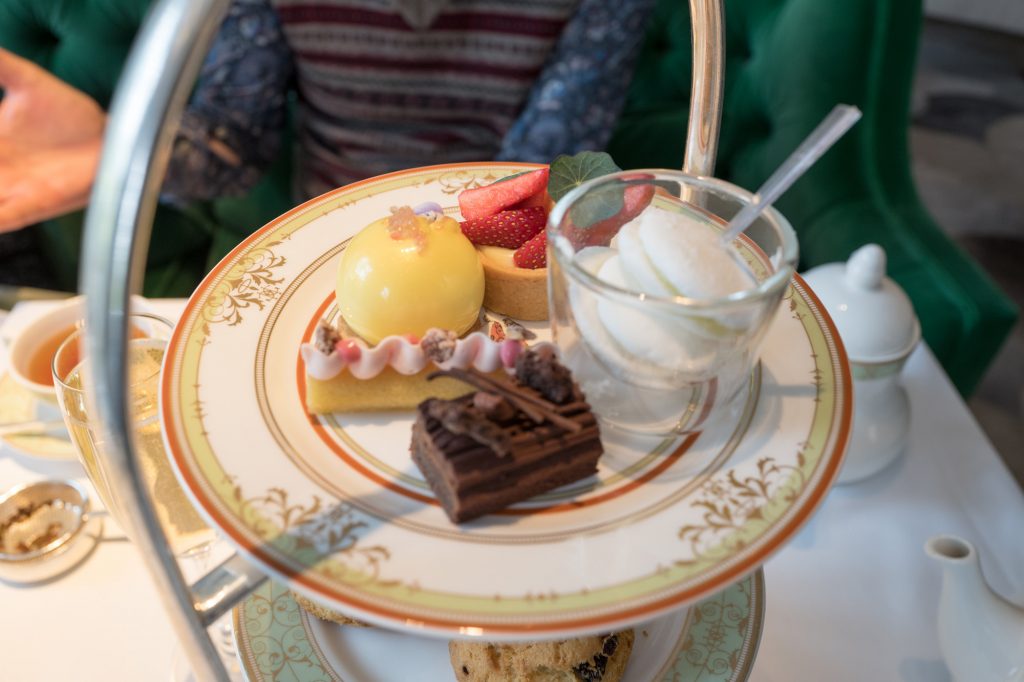 The top layer was a selection of five types of cake to share between two.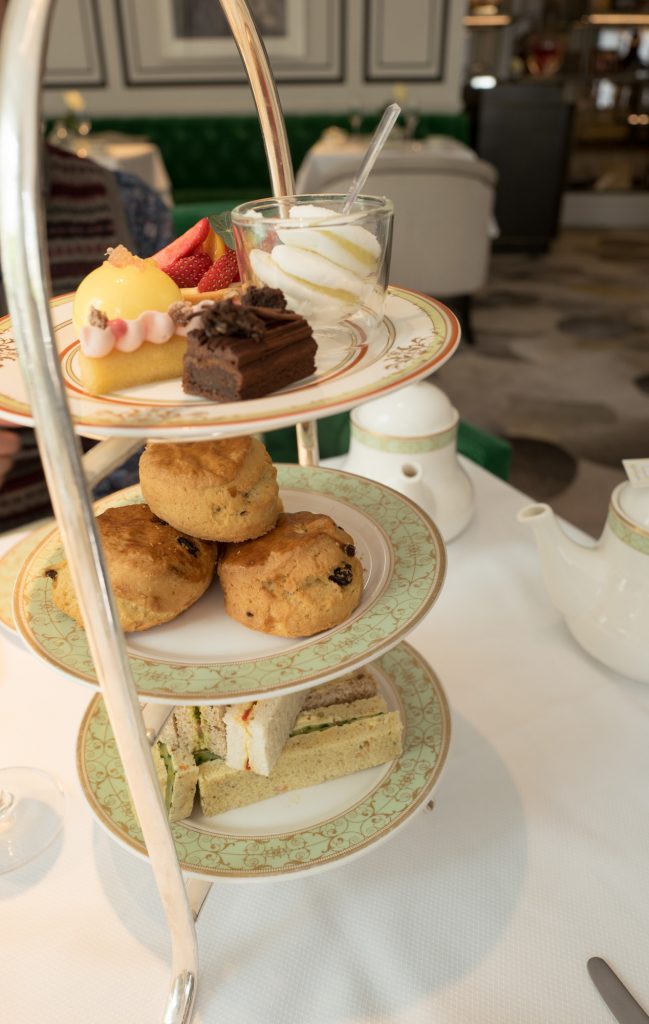 The selection was well presented, the scones were warm and everything was fresh. We were offered more sandwiches, scones and cake which is always good.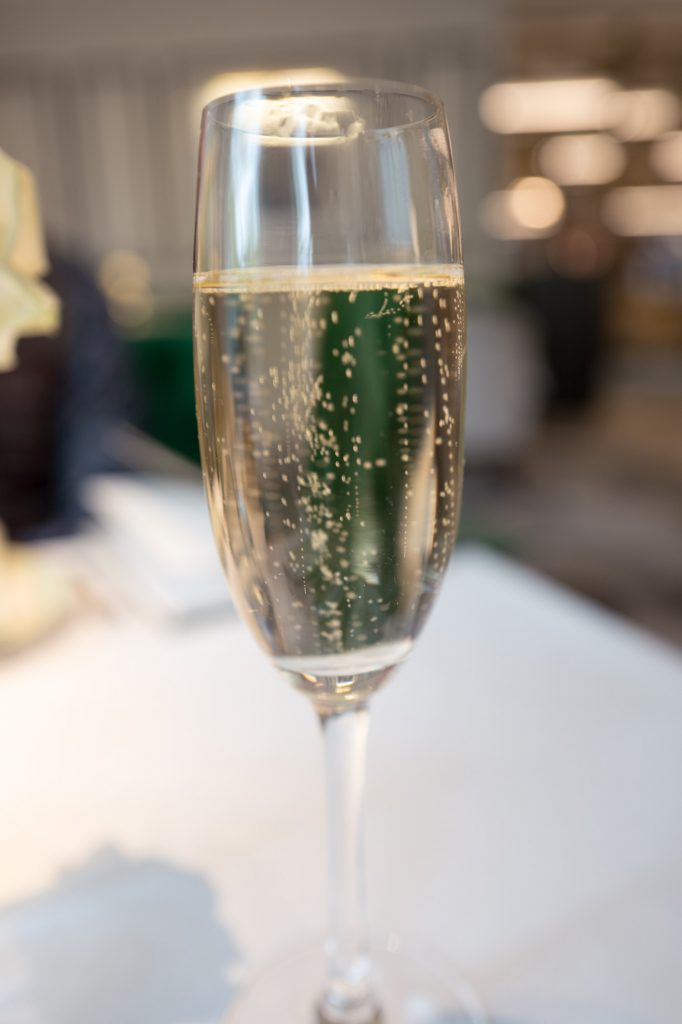 The champagne kept on flowing, only once was my glass empty and I enjoyed the champagne so much I forgot to have any tea! Overall an excellent afternoon tea option in London which has so many excellent afternoon teas in its many 5 star hotels. I was very impressed and I would recommend a visit.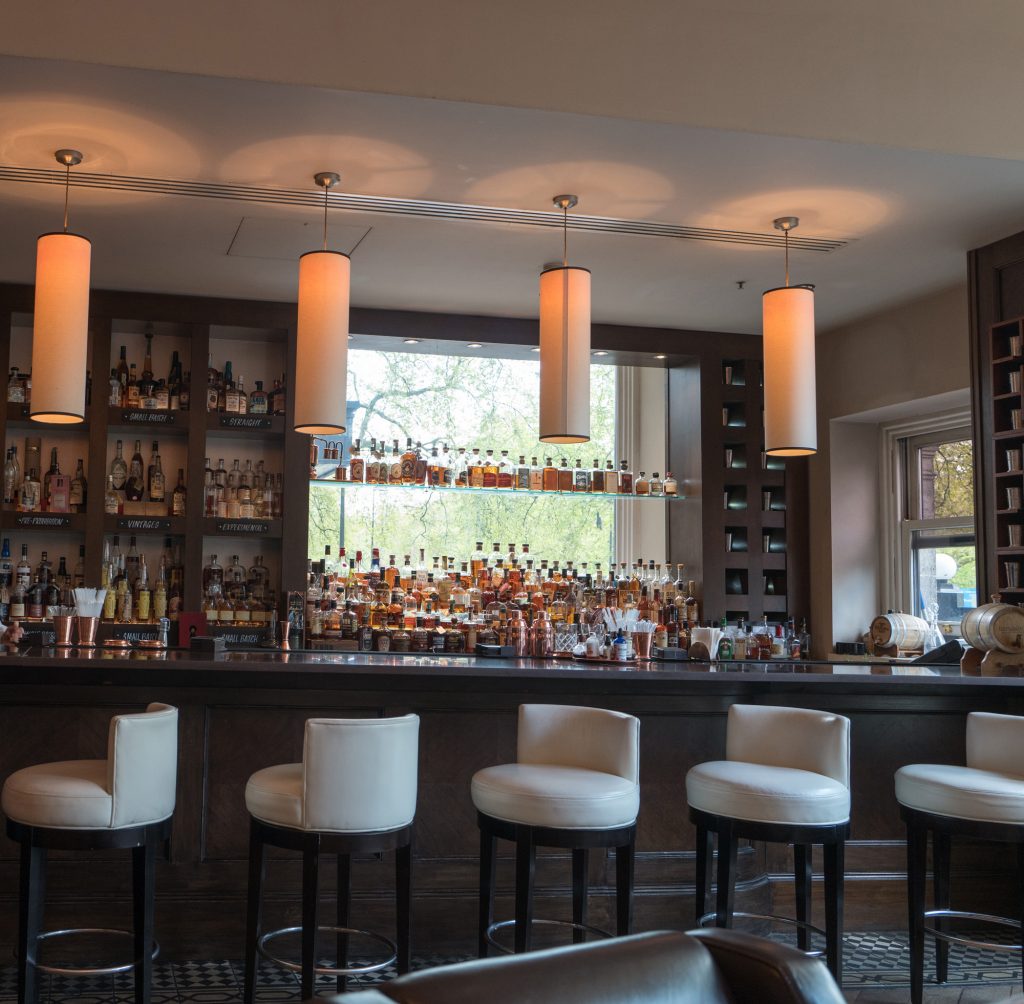 Onto the second part of the review the bourbon bar which is opposite the Park room in the steak restaurant. The bar looked great, they had hundreds of bourbons to choose from.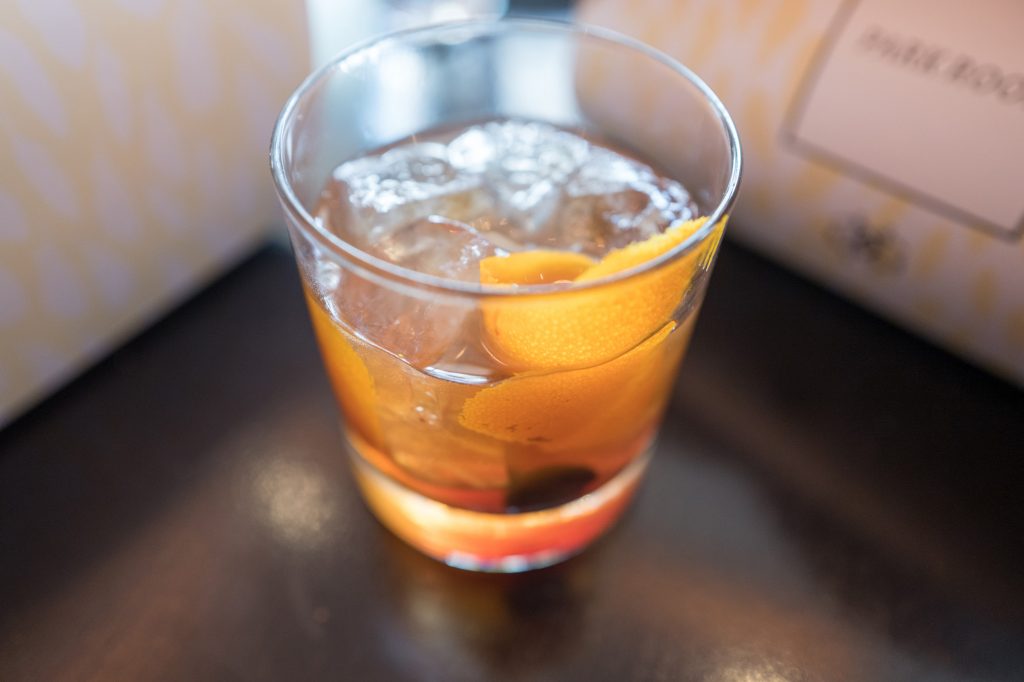 I ordered a maple old fashioned, it tasted great with a hint of maple syrup.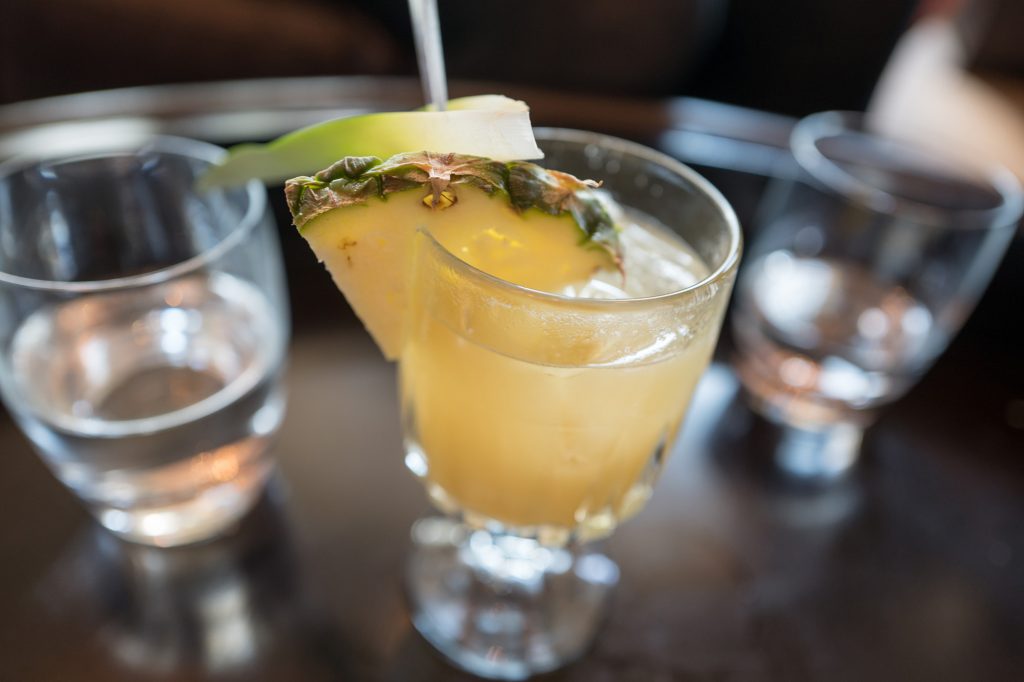 Another drink ordered was this fun pineapple bourbon cocktail.  The bar was good, the drinks tasted excellent, which is a good thing at £22 plus service for a old fashioned! The only issue we had was one of our party wanted to try a bourbon flight at £44 but they didn't have the bourbons available so the only option was to upgrade and spend a lot more money, which was a shame. However they decided to get a smoky old fashioned which came with its own jar filled with smoke, it was quite fun to watch it being served at the table. Sorry I didn't get a picture!