I recently visited Devon and one of my dinner stops was the Michelin starred Masons Arms in Knowstone, Exmoor. From the outside you find a classic village pub with cream walls and a thatched roof. Inside you are presented with a cosy bar area and a open fire. The building is made up of many small rooms. We sat with the dogs by the fire. As always lets get into the details: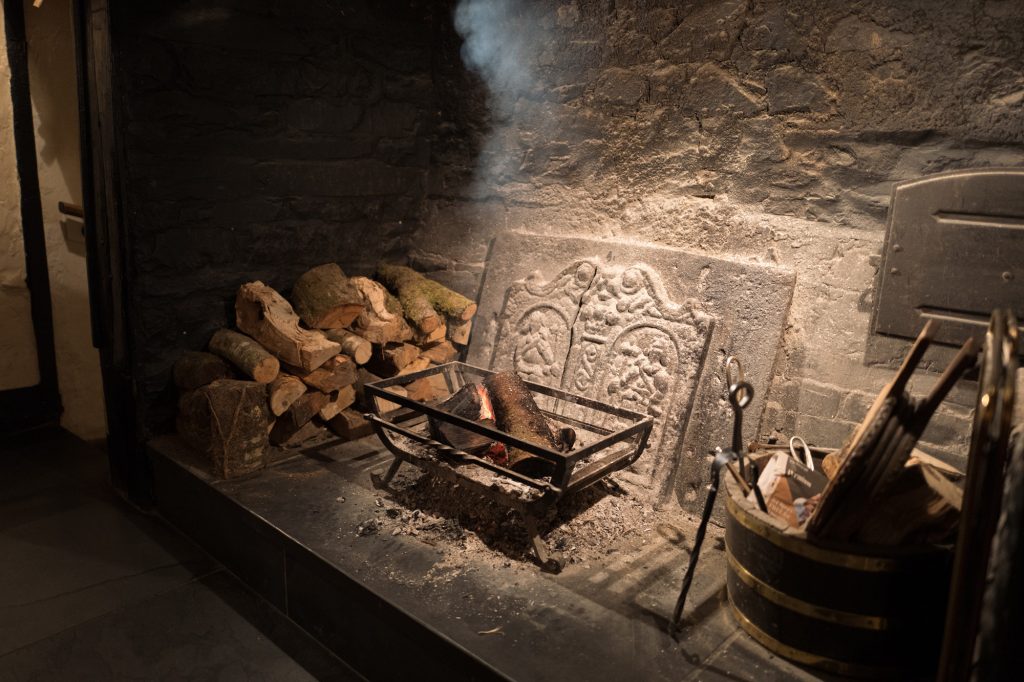 The open fire was the focal point of the space, there was small bar on one side and the fire on the other.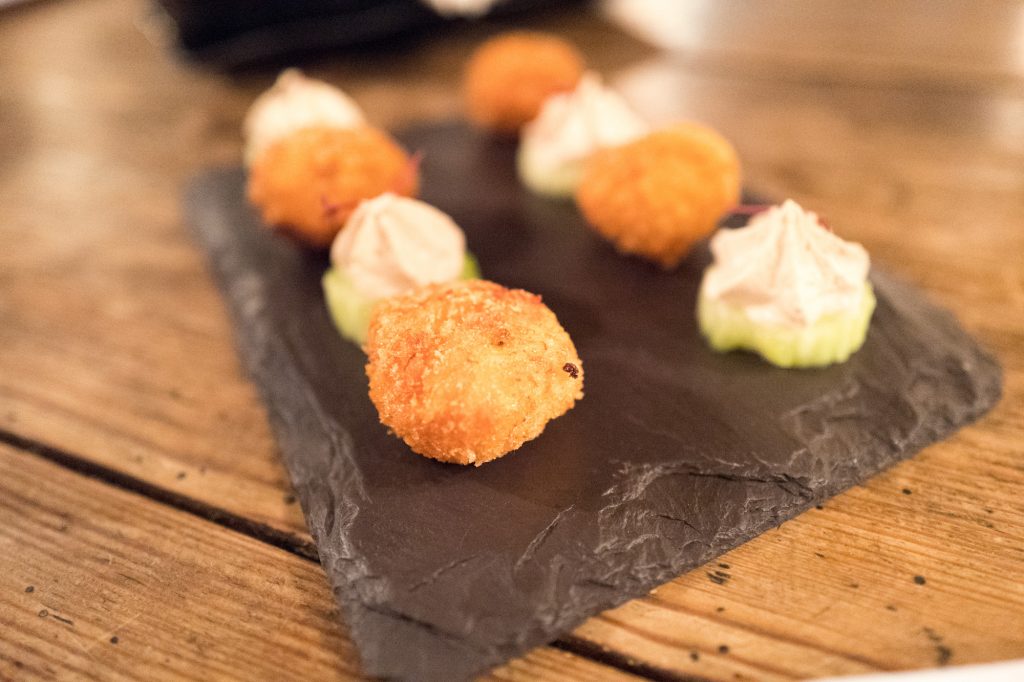 We were presented with a very cute amuse-bouche to start including thickly sliced cucumber with a creamy topping, very refreshing.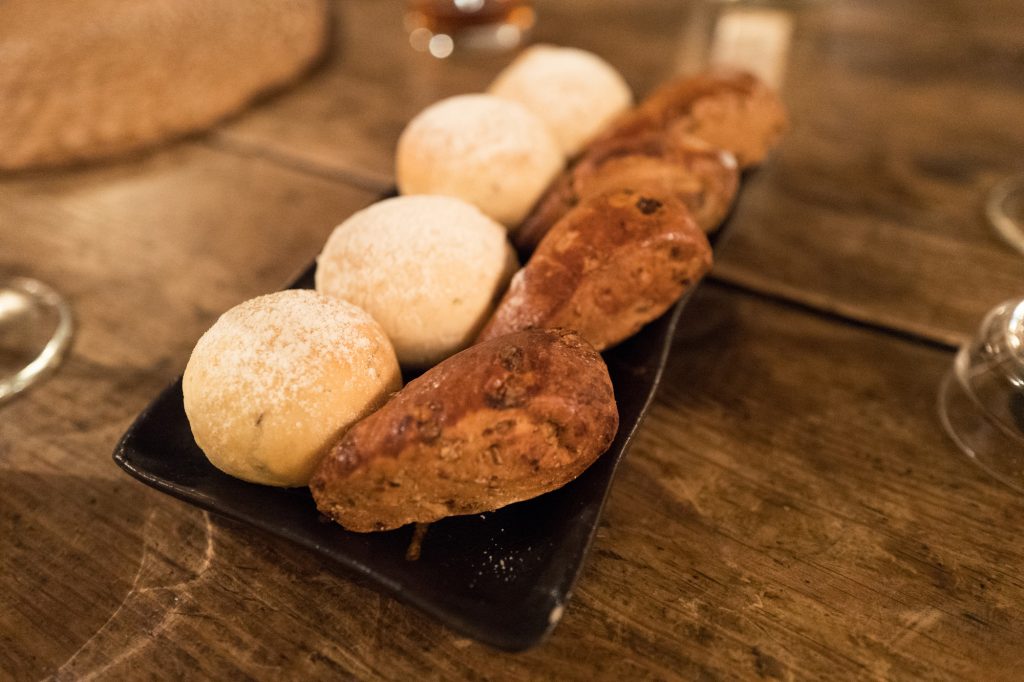 Onto the bread selection, one white and one brown. The white being light and fluffy and the brown full of texture and flavour.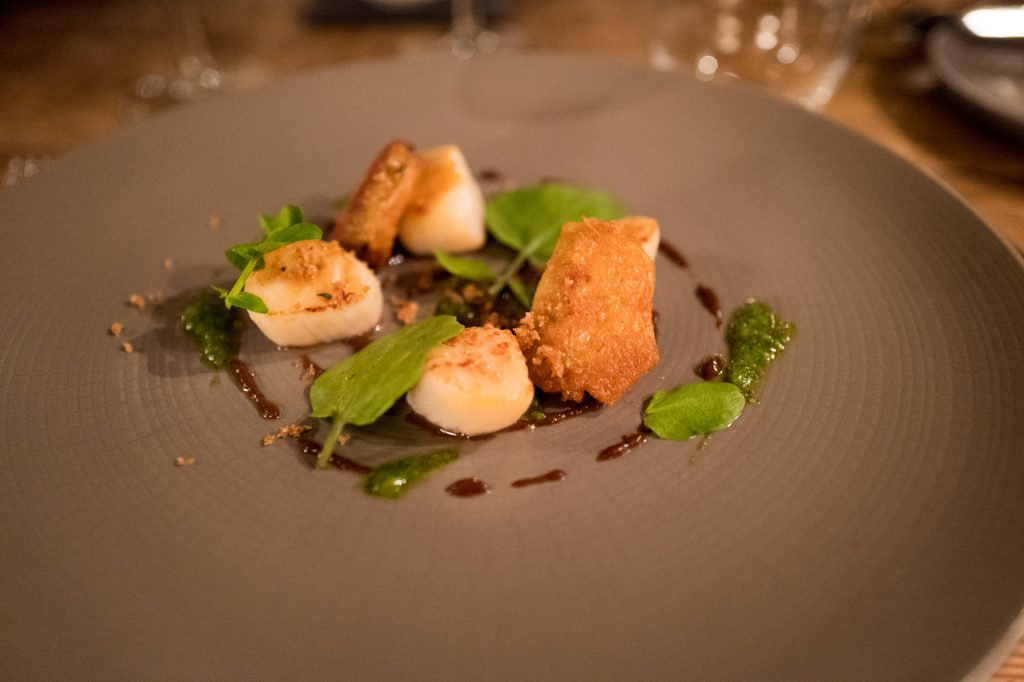 I opted for the scallops and chicken as my starter with a nice pesto dressing. This does sound like a strange combination but the fried chicken worked really well.
For my main I went for a fish, with a creamy sauce, veg and potatoes. The fish was cooked to perfection and another very well presented course.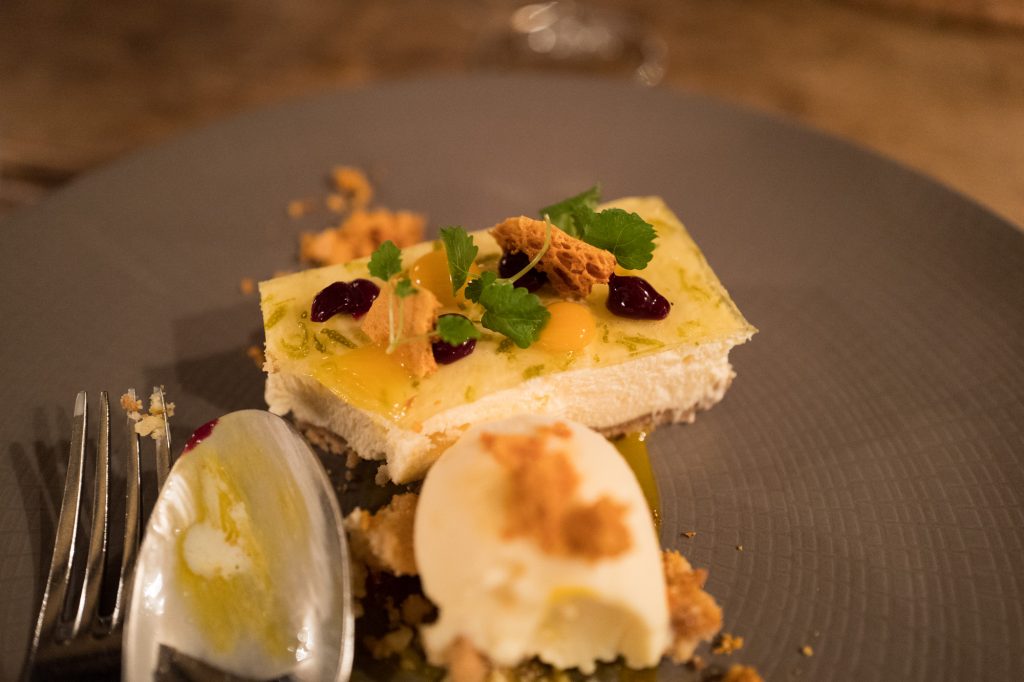 My final course was the cheese cake with honey comb and ice cream. Another great course.
To conclude, the Masons Arms is a excellent restaurant choice in the Devon area, it has a well deserved Michelin in star, the food, wine and service were excellent. I highly recommend a visit. I really enjoyed chatting to the owner she was very friendly and welcoming.