Gidleigh Park restaurant & hotel is in the Dartmoor National Park in Devon. I recently visited their for lunch, the restaurant has two Michelin stars rating it one of the best in the UK, we opted for the £50 lunch menu, which is extremely good value for a two star restaurant.  As always lets get into the details: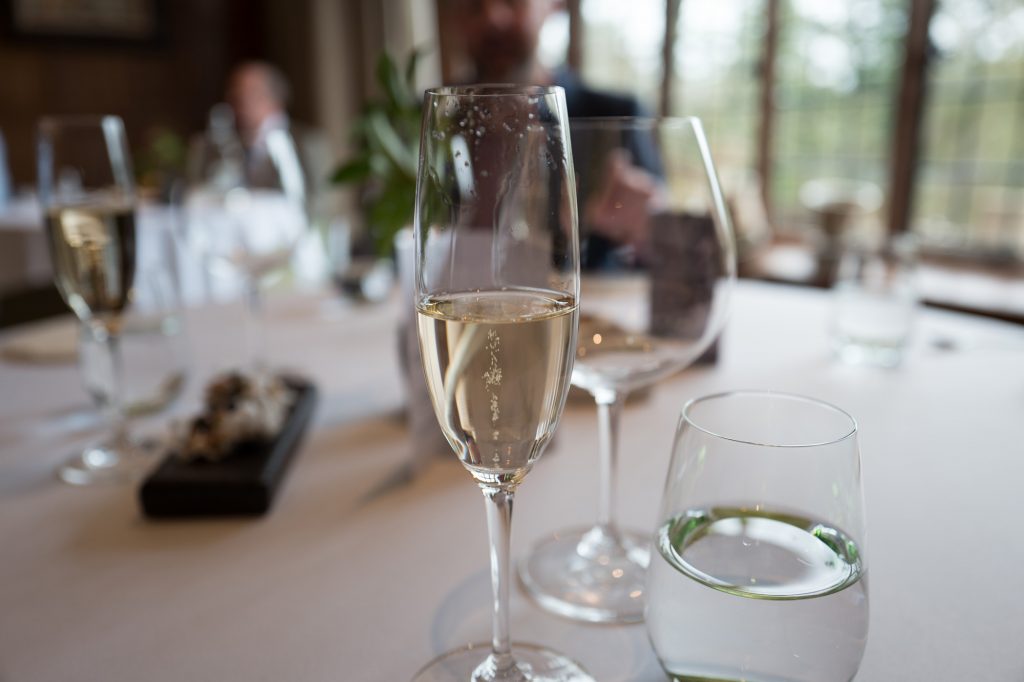 White table clothes, Champagne, an amazing manor house set in beautifully green British countryside in a very grand wood panelled dining room, it is a great start.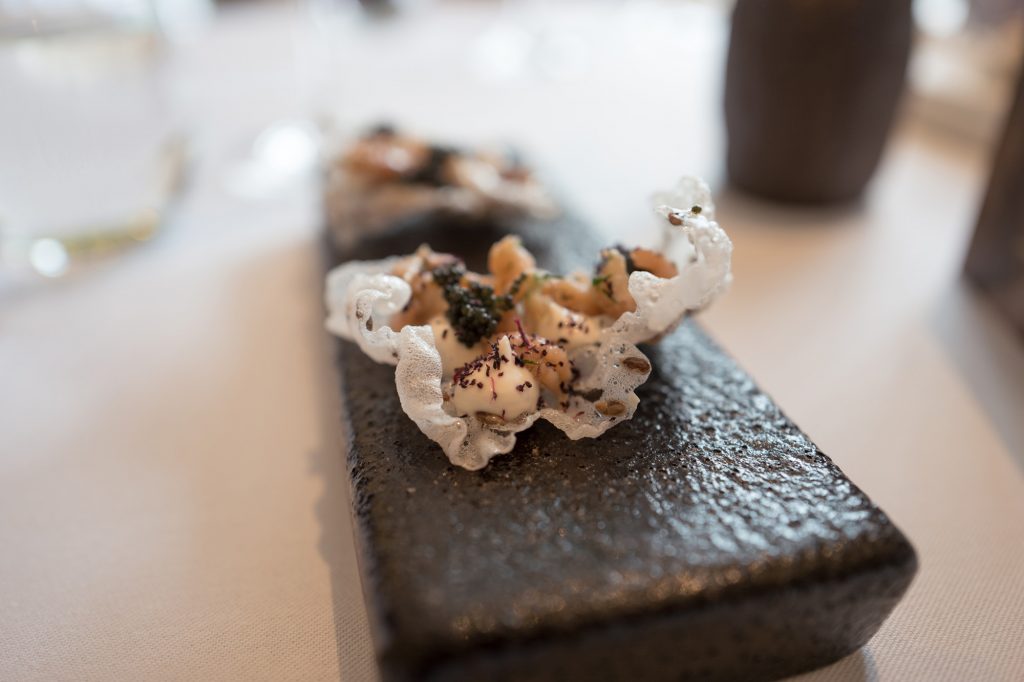 Our amuse-bouche with caviar on a grey solid plate.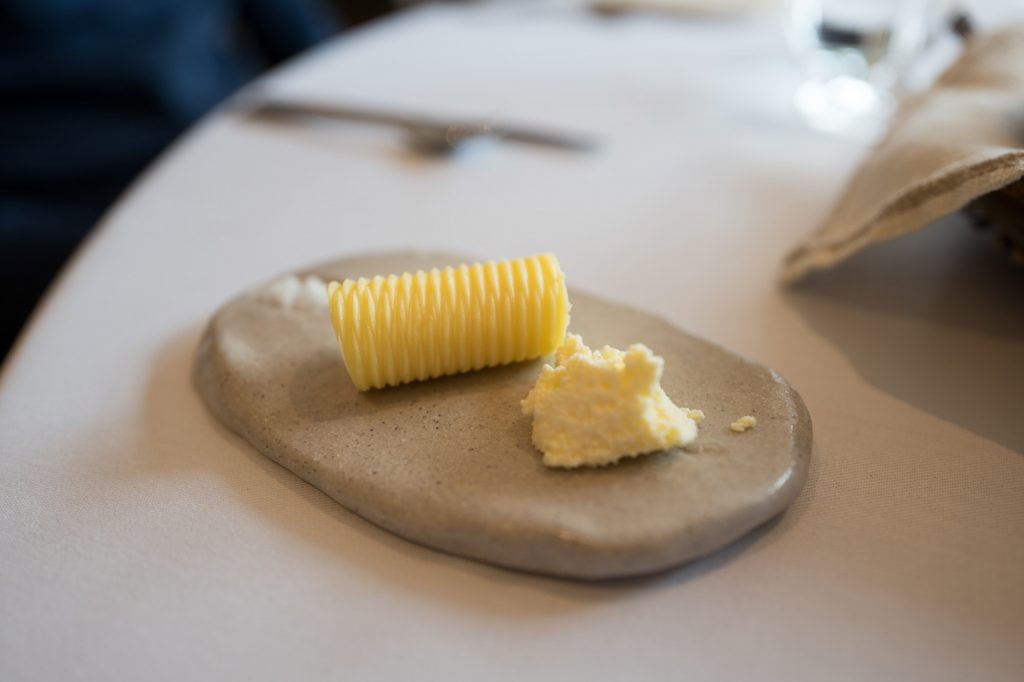 The butter selection to go with the bread, all local from the Devon area.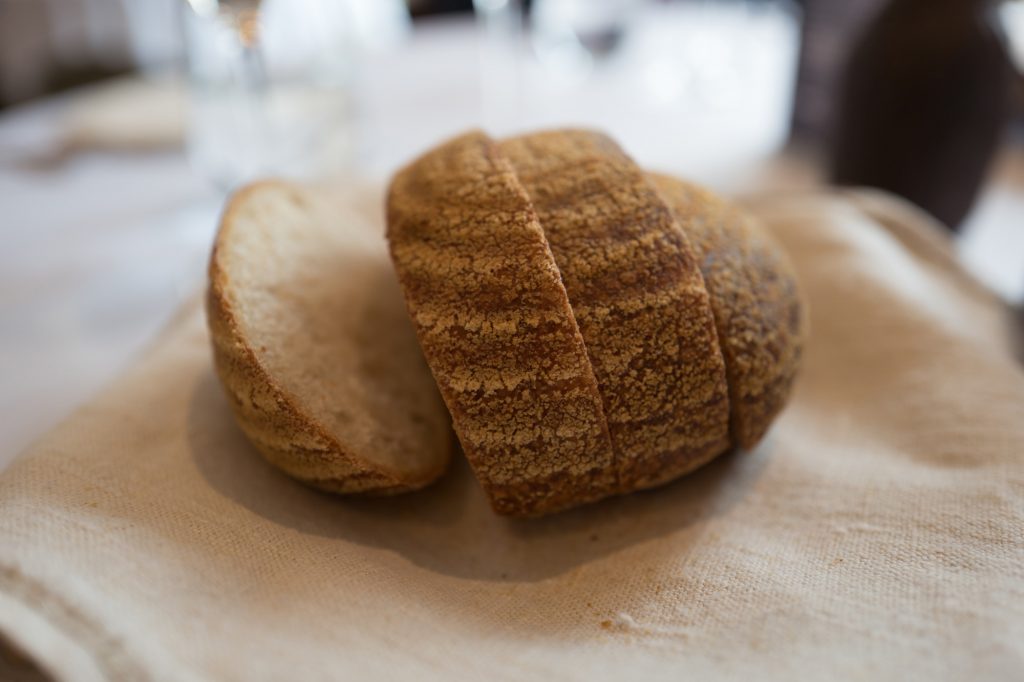 The bread came wrapped in cloth, white and warm it was very tasty.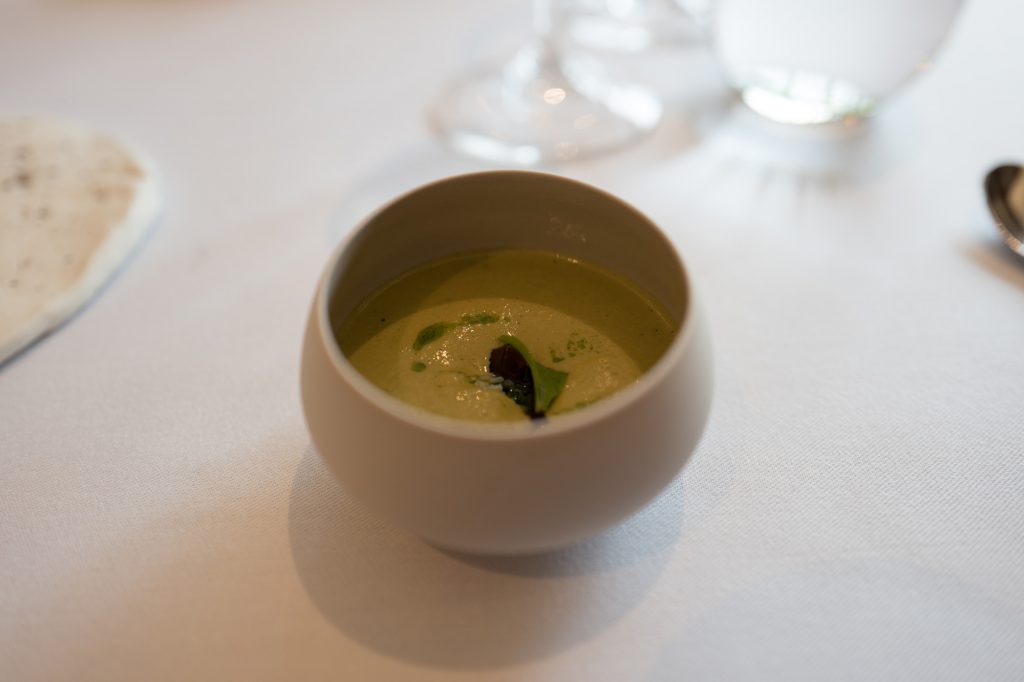 Another amuse-bouche, a green soup in a very nice bowl.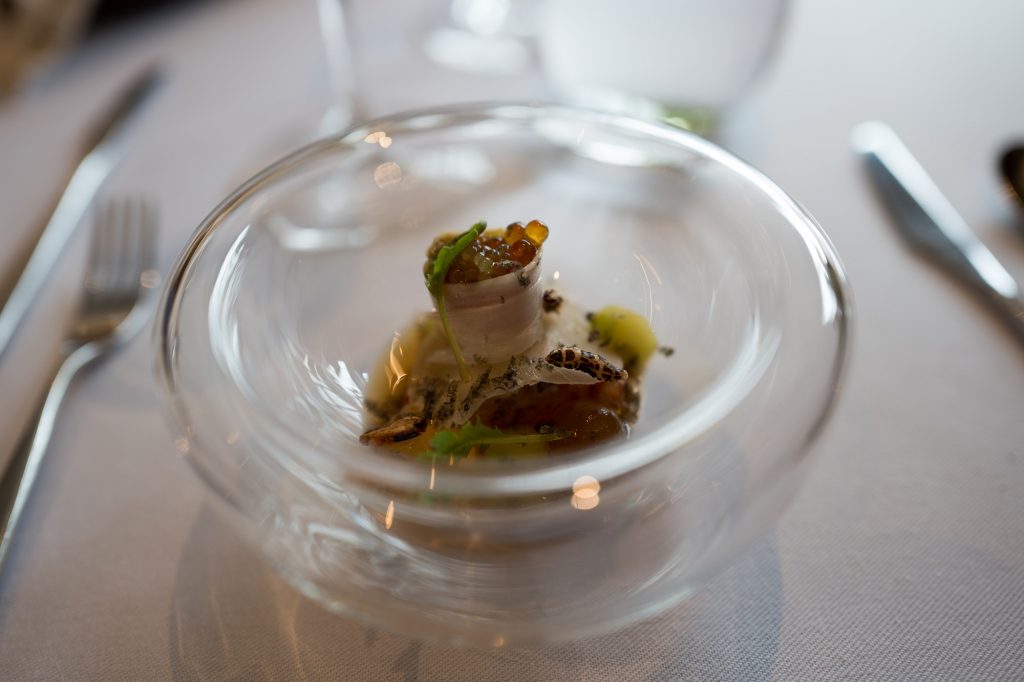 One of our first courses with fish roe in a glass bowl.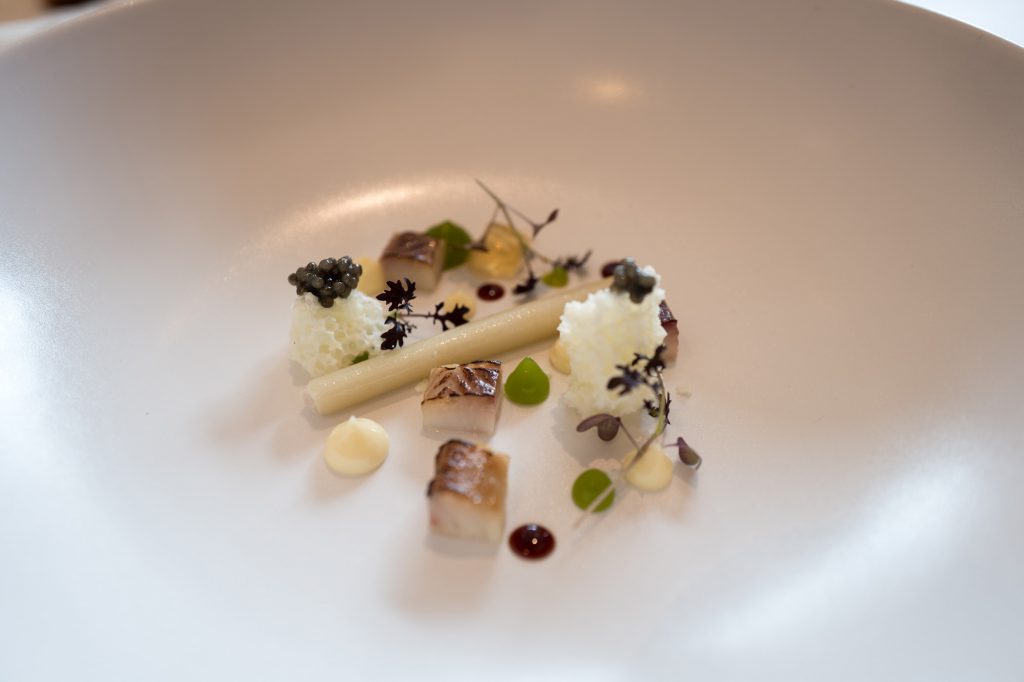 This was one of the most well presented courses, the white honey comb style pieces are actually white chocolate a wonderful combination with fish.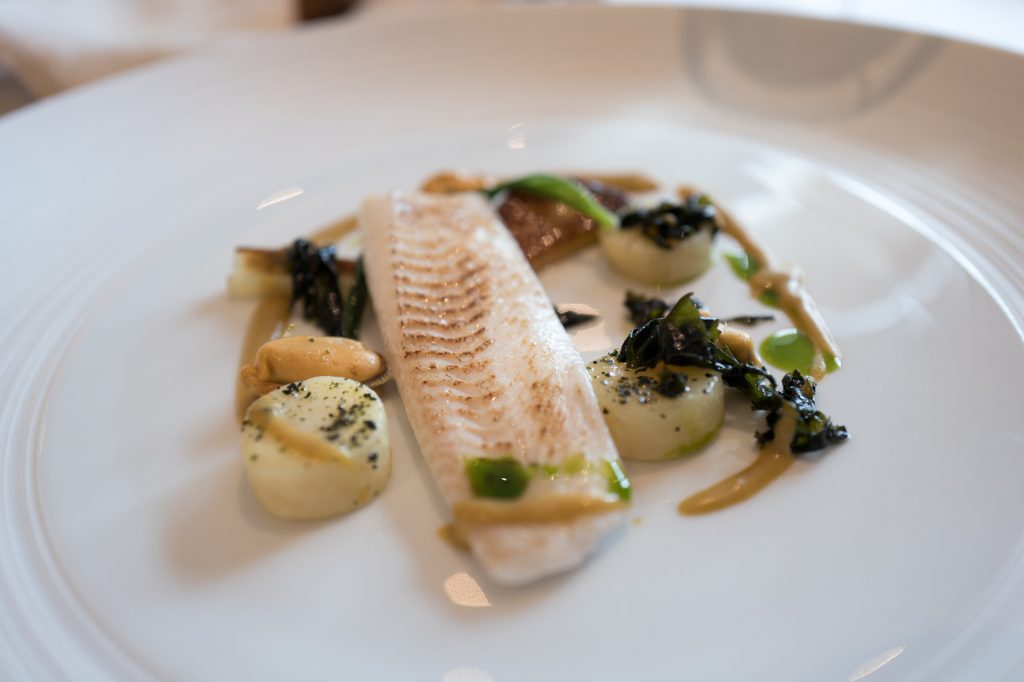 I opted for a fish course for main, it looked great and tasted even better.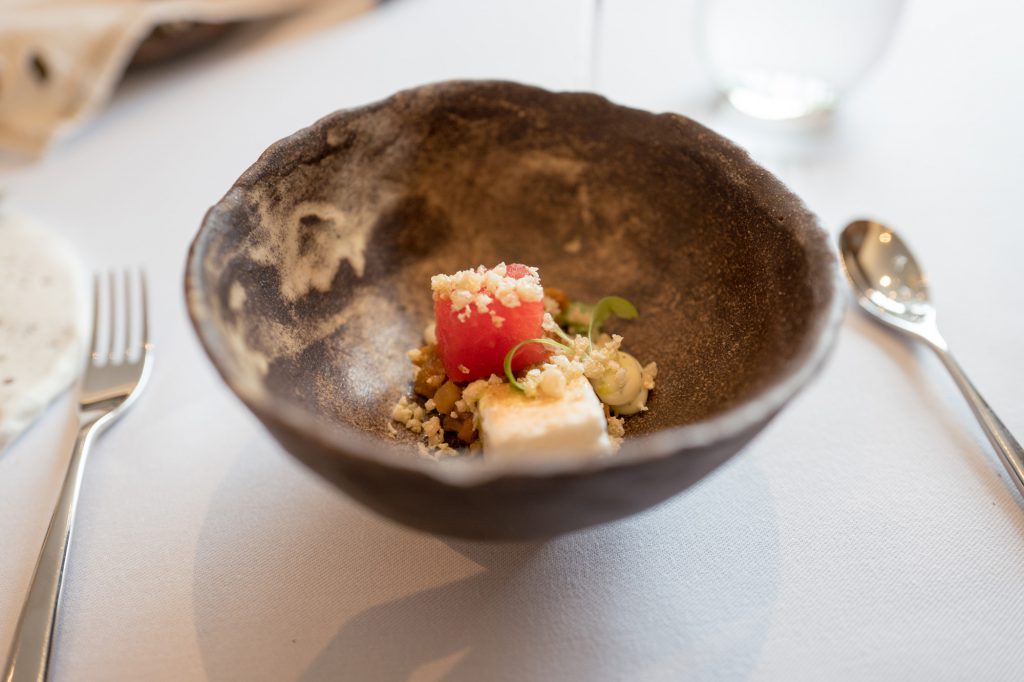 A refreshing palette cleanser before dessert.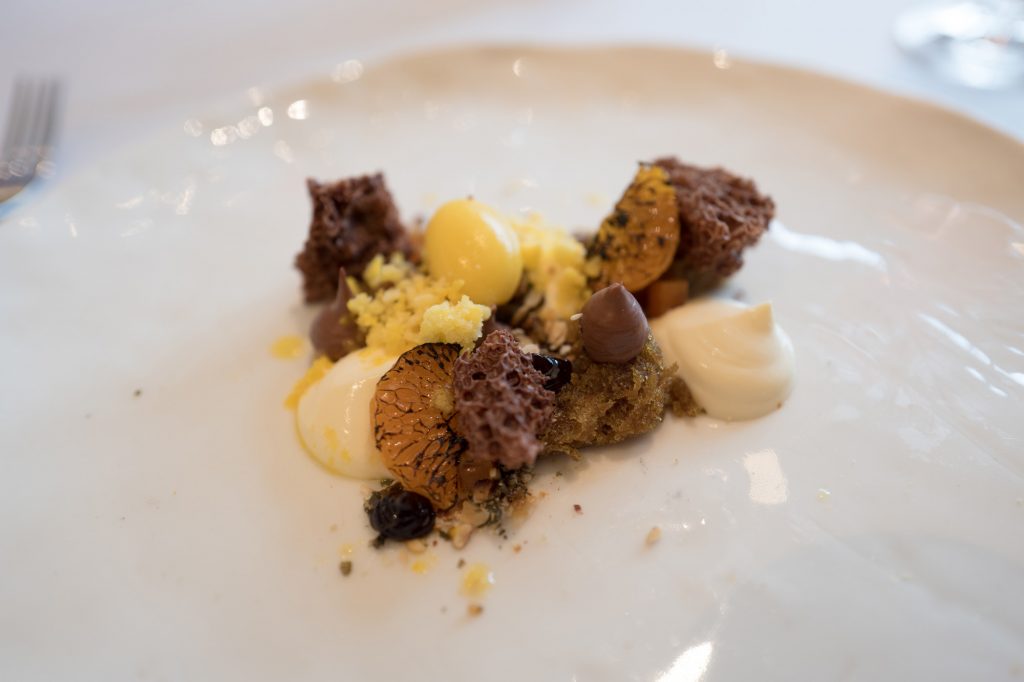 This is the chocolate dessert option with orange and a multitude of flavours that popped in your mouth.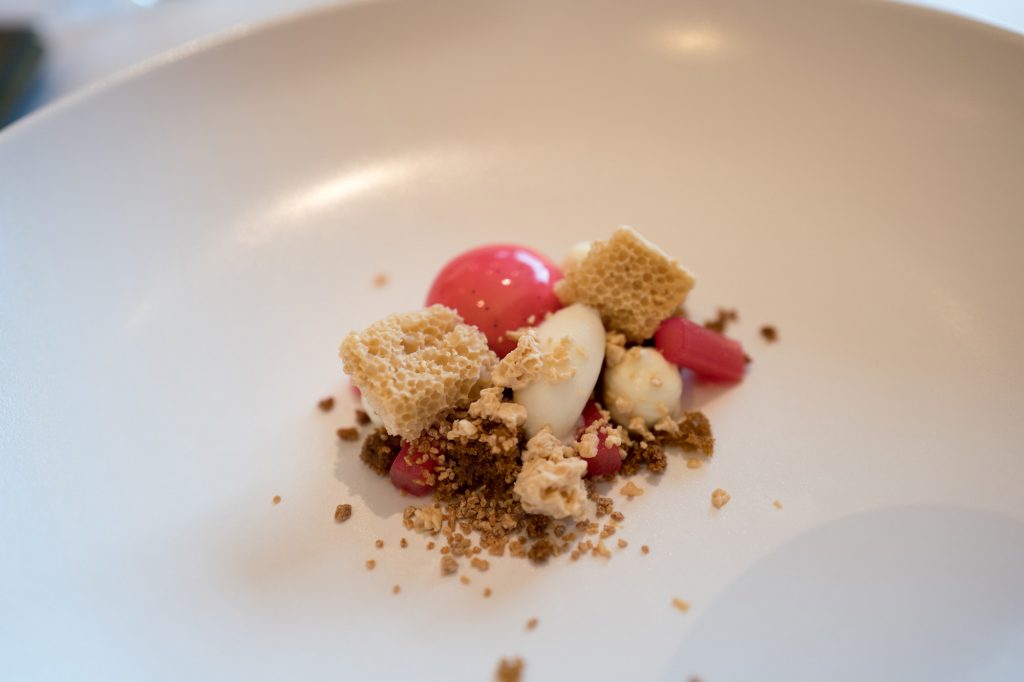 Another dessert option of rhubarb, this looked good but I preferred the chocolate so I think I choose well.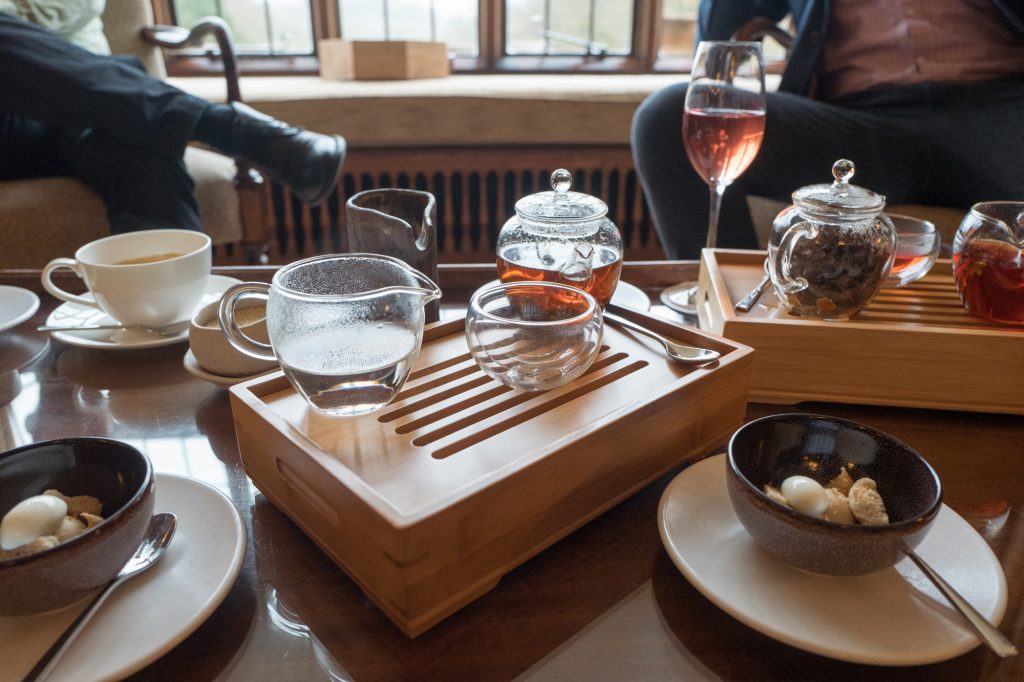 Tea and coffees are served, the tea was presented in the style of a Japanese tea ceremony, which was fun to watch.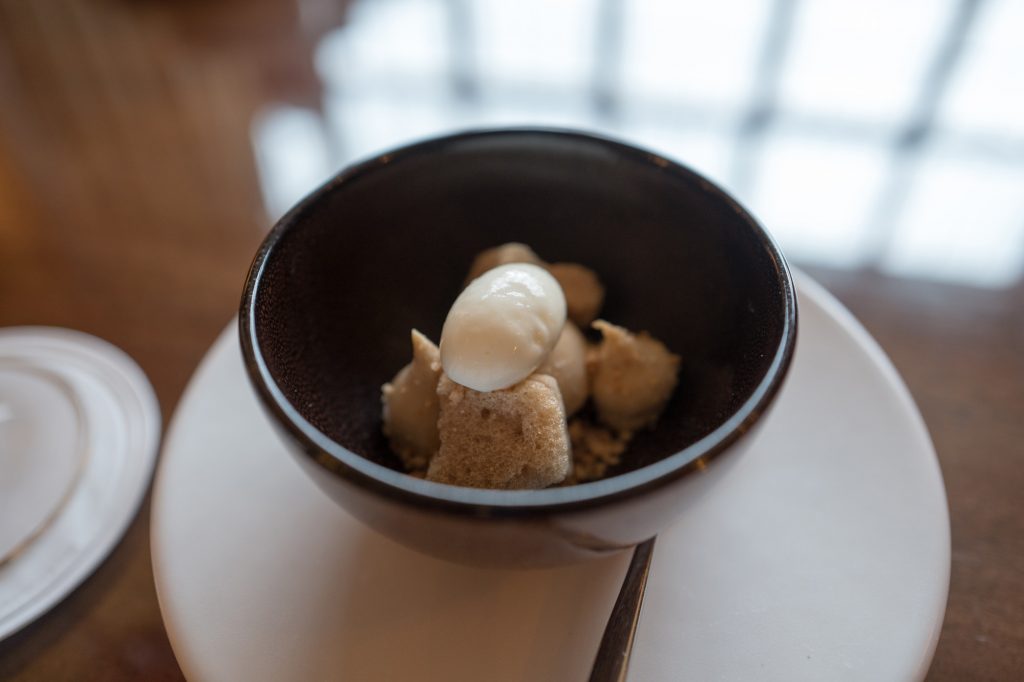 A final dish with the tea and coffee a wonderful alternative to petite-fours.
To conclude I was very impressed with my visit to Gidleigh park, this is my third lunch with them and it was most enjoyable. The service and attention to detail was excellent, the food looked and tasted amazing, we had some wonderful champagne, wine and local sparkling pink fizz. The setting and hotel are just as impressive as the food, you can take a wonderful walk in the grounds before or after lunch a great way of getting a feel for the place. I highly recommend a visit if you are in the Devon area.