Last night I went to the Holborn dining room for dinner. The Holborn dining room is based at the 5 star Rosewood London hotel. The Dining room consists of three parts, a gin bar, dining room and delicatessen. As always lets get into the details: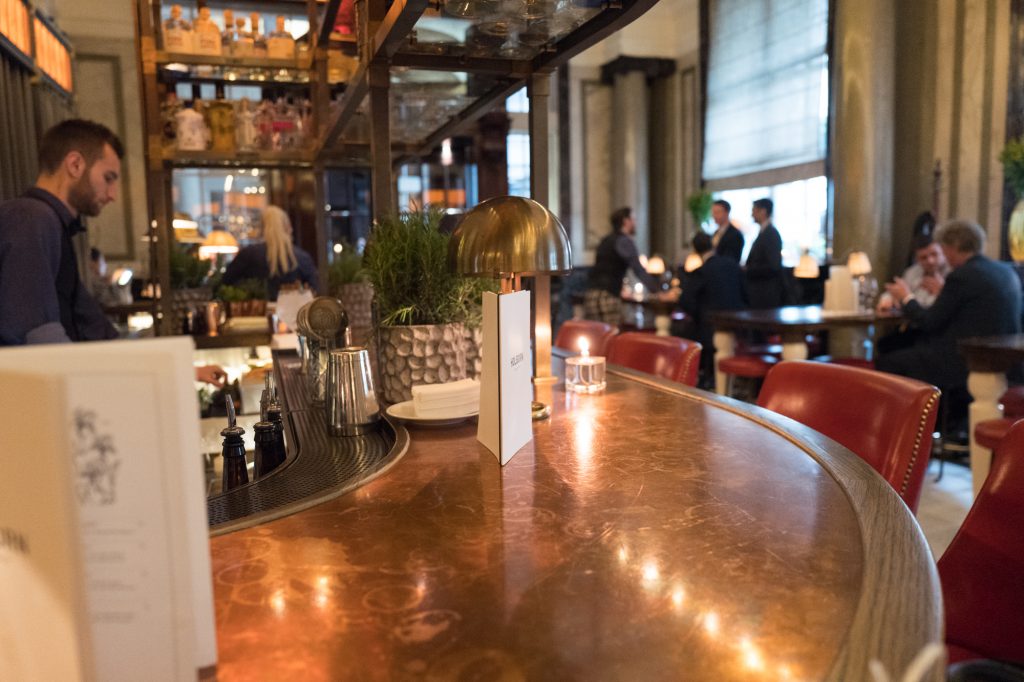 I took a seat at the large copper bar with red leather seats, very comfortable.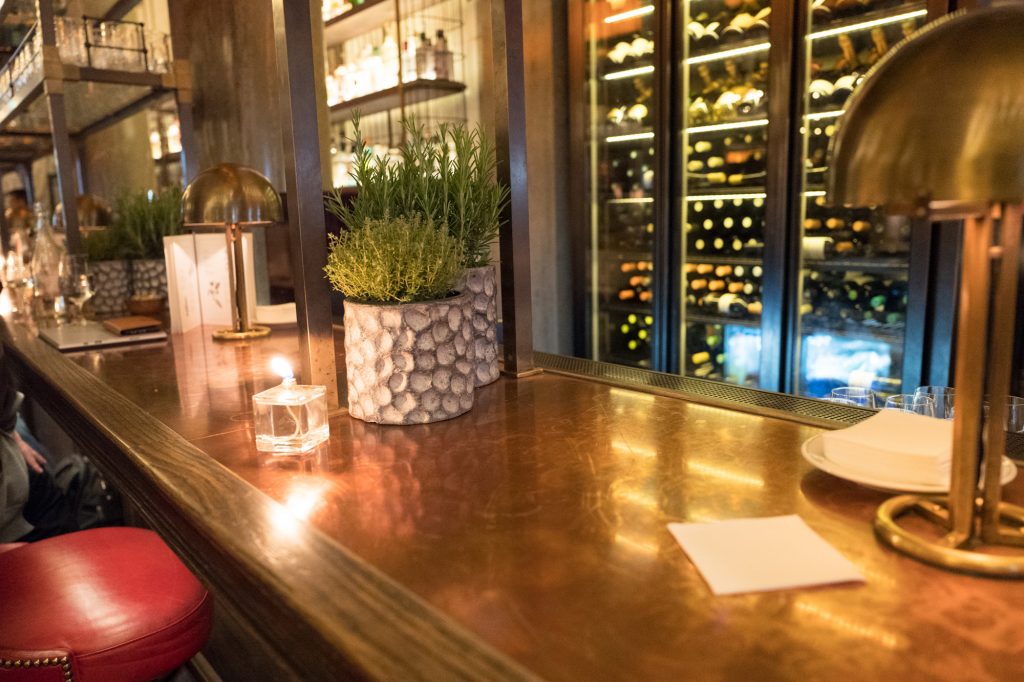 Admiring the bar area, I really liked the mixture of materials used, you could see the wine collection in the fridge at the back, but that wasn't as interesting as what was above.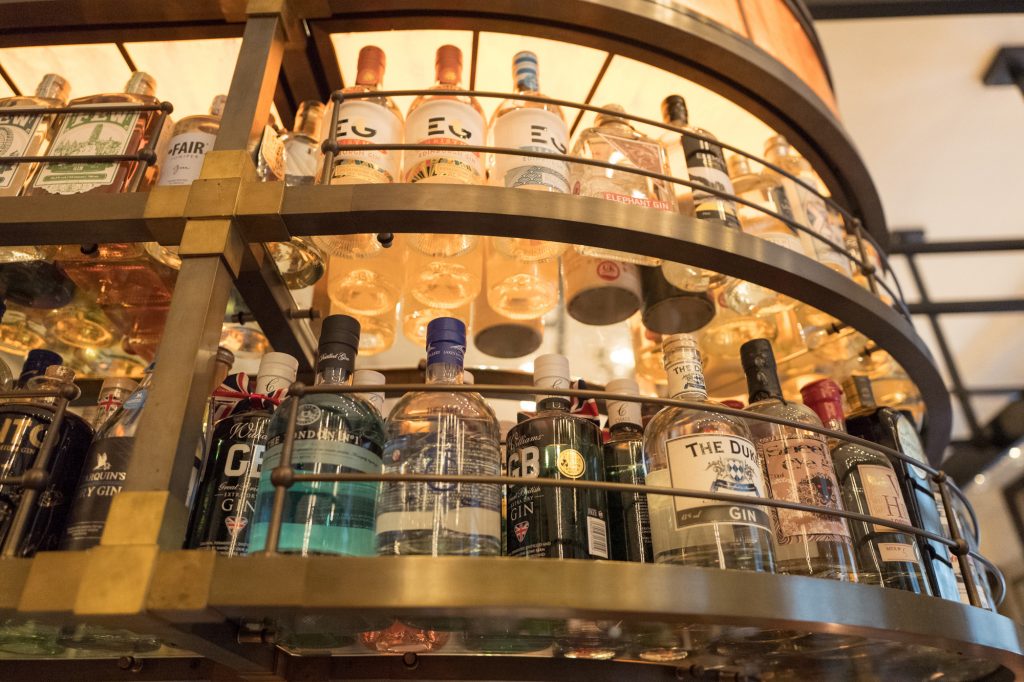 Above me in my corner position at the bar was London's largest gin collection at 400 bottles.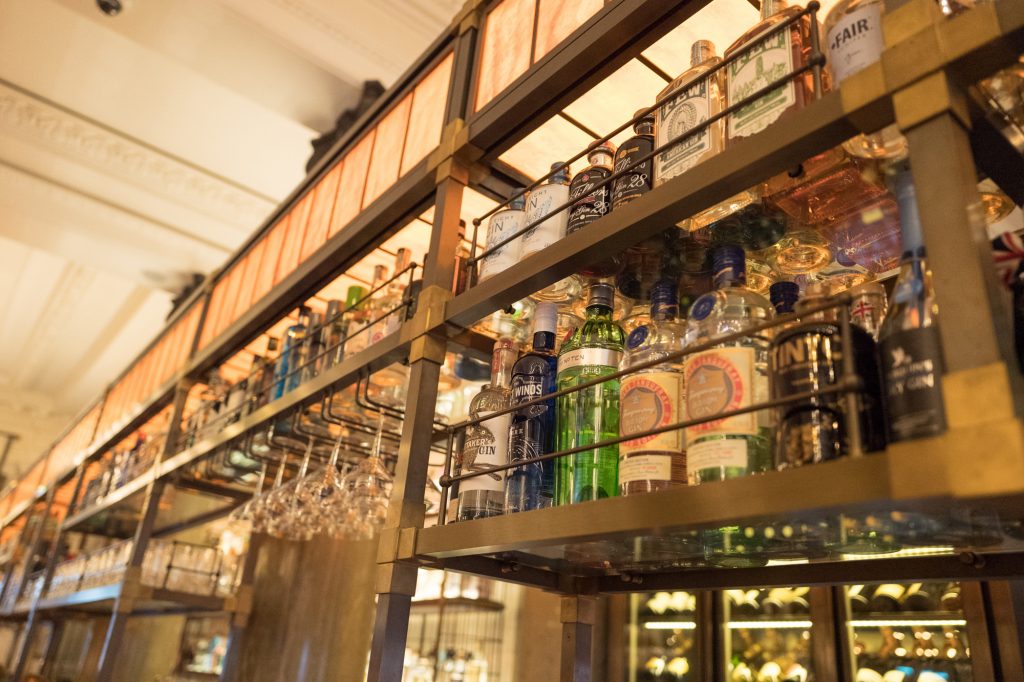 The gin did look very impressive, now it's time to pick a drink.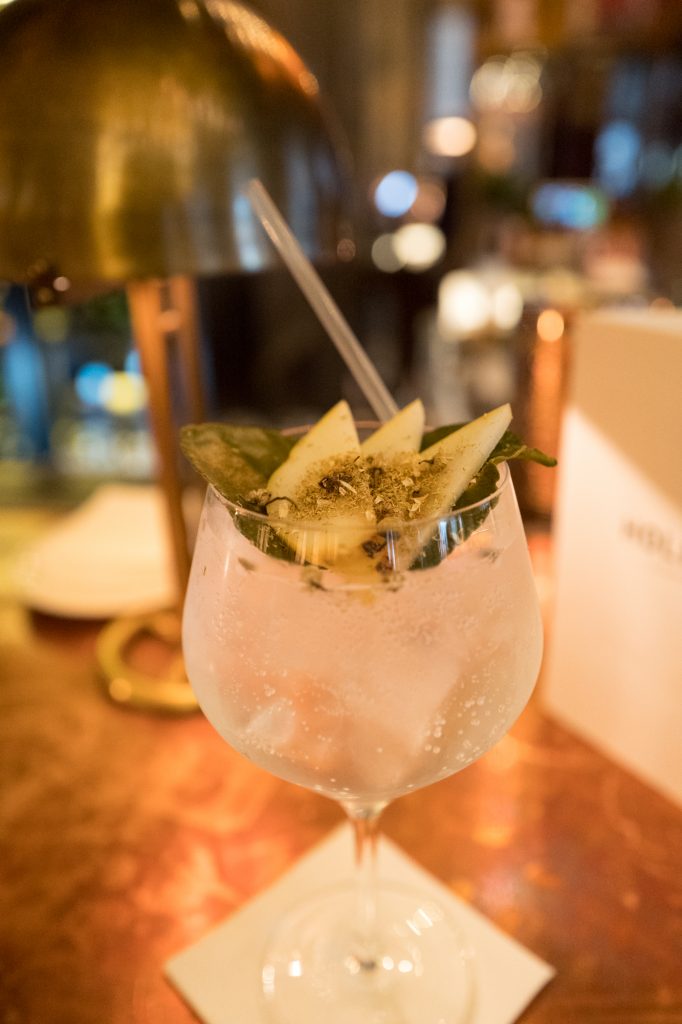 I went for a elderflower gin cocktail, it came in a very nice glass packed with flavour.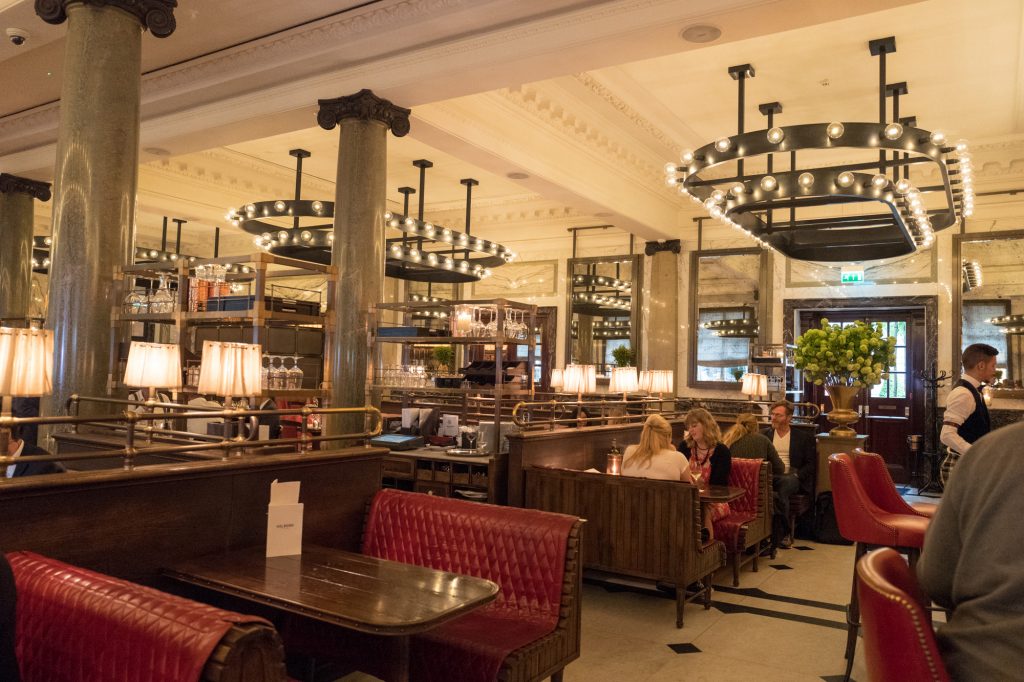 The dining area is very grand, high ceilings, dark wood tables, amazing lighting, marble throughout. I was looking forward to dinner.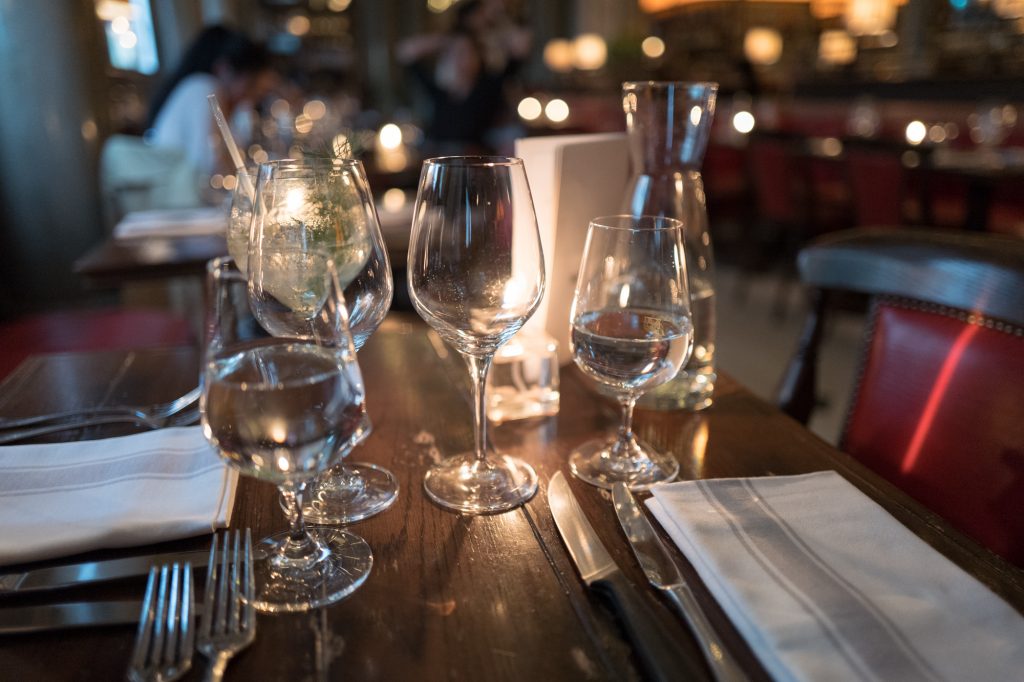 We were given a corner booth table by the window, it was time for the main event.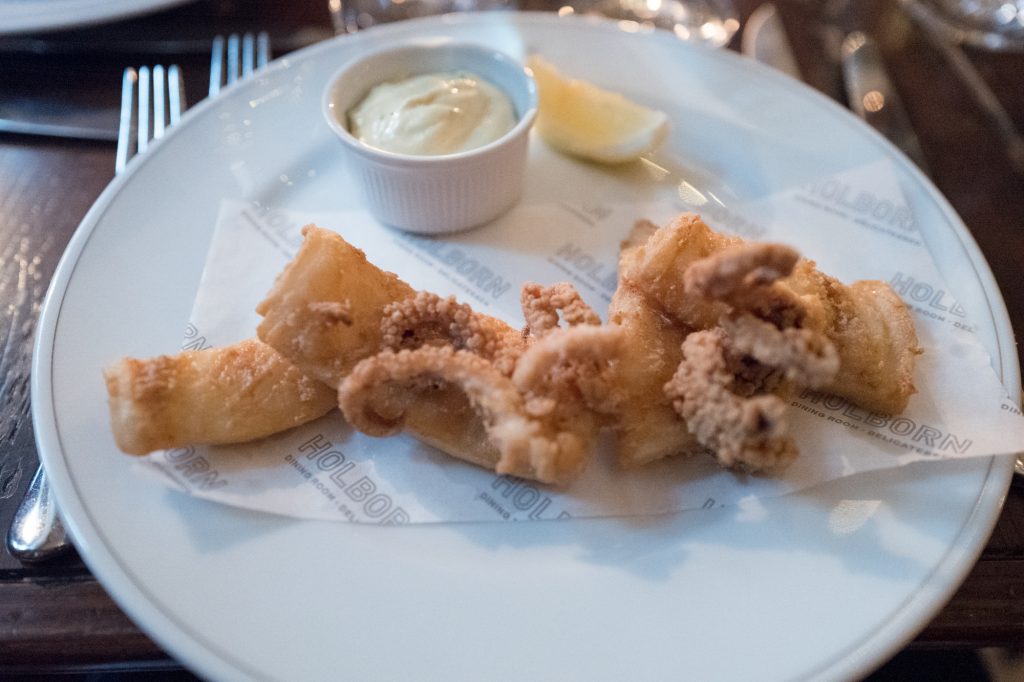 I opted for the fried squid to start, it was very nice even if the presentation was a little simple.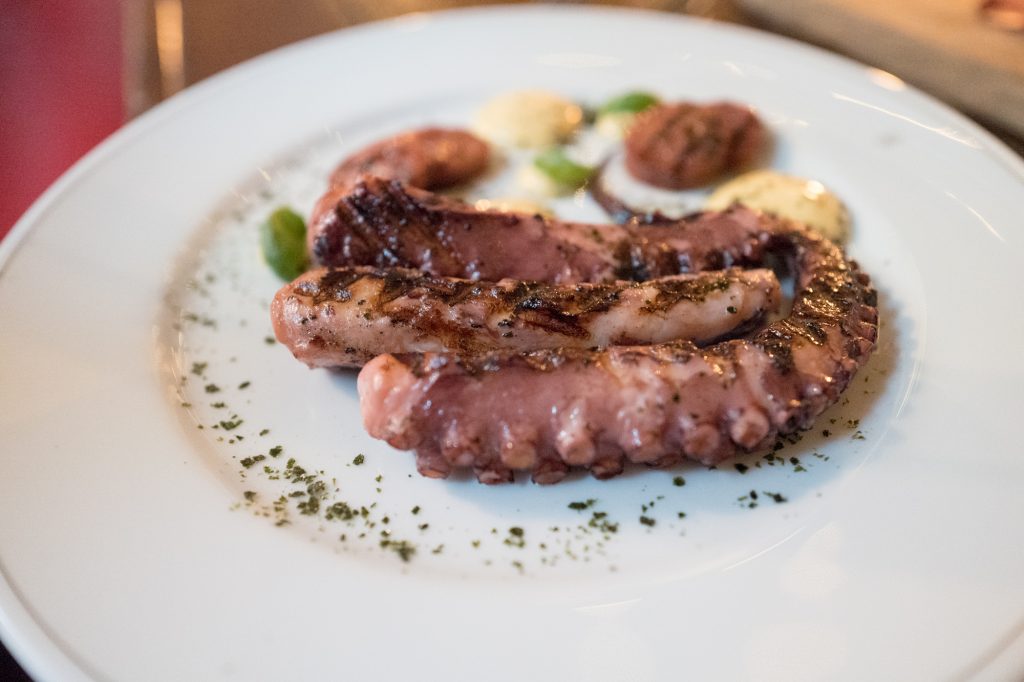 Another starter taken by my guest was the octopus, this did look better but I was happy with the squid.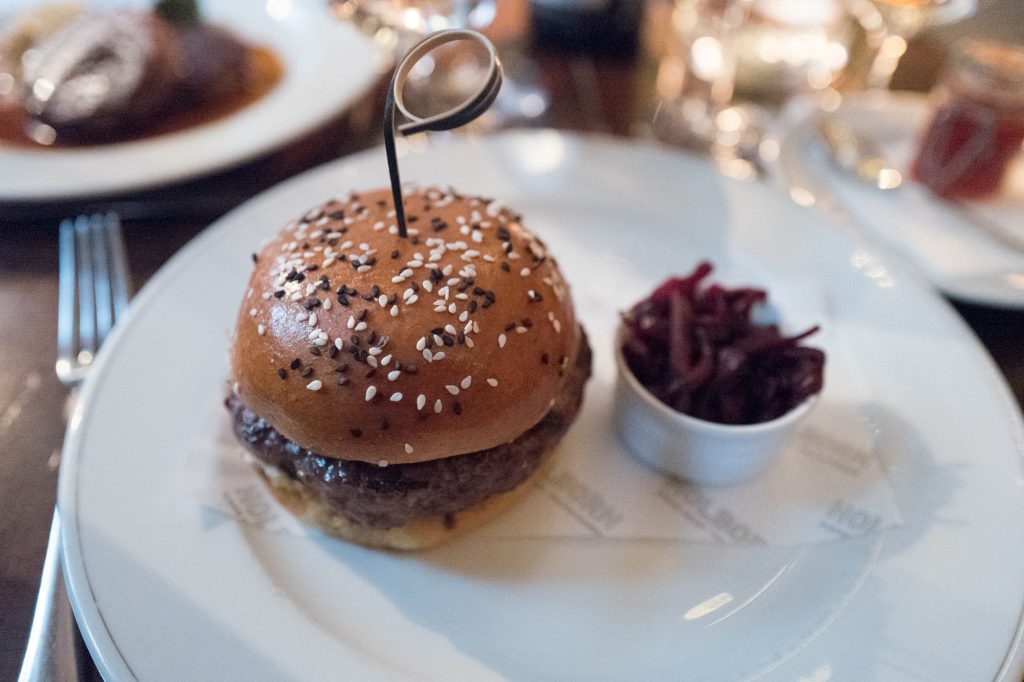 For my main I went for the Holborn Luxe burger with truffle chips. I had high hopes, especially at £24! The burger looked great and tasted very nice.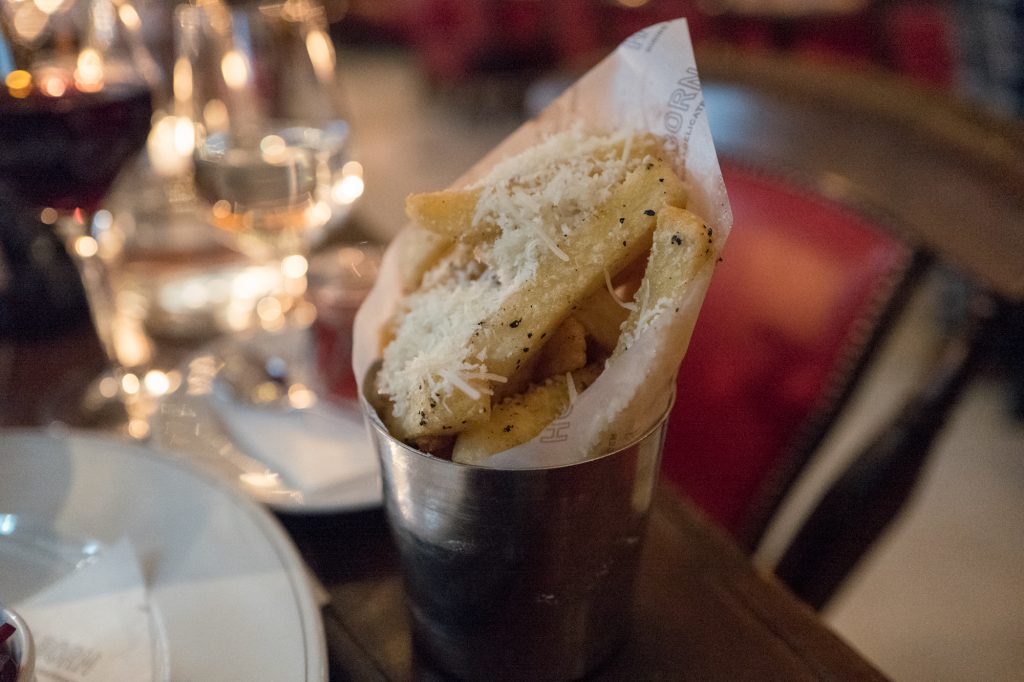 The truffle chips were also very good, I was glad the burger lived up to its name and price point!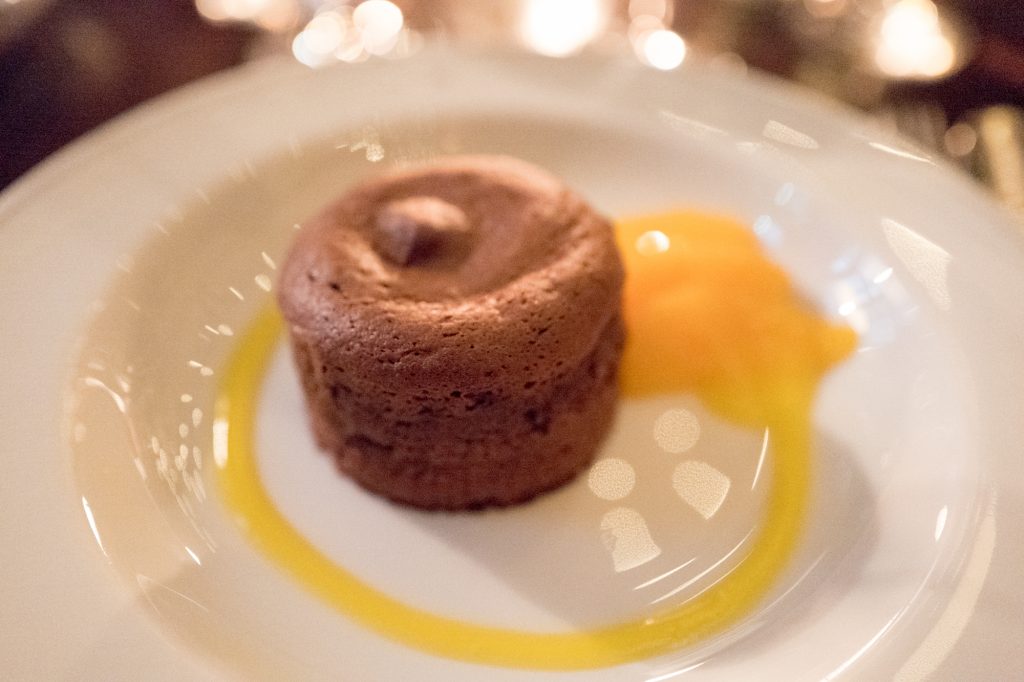 For dessert I had the chocolate fondant, another fine course. The fondant came with a orange sauce and a vanilla ice cream.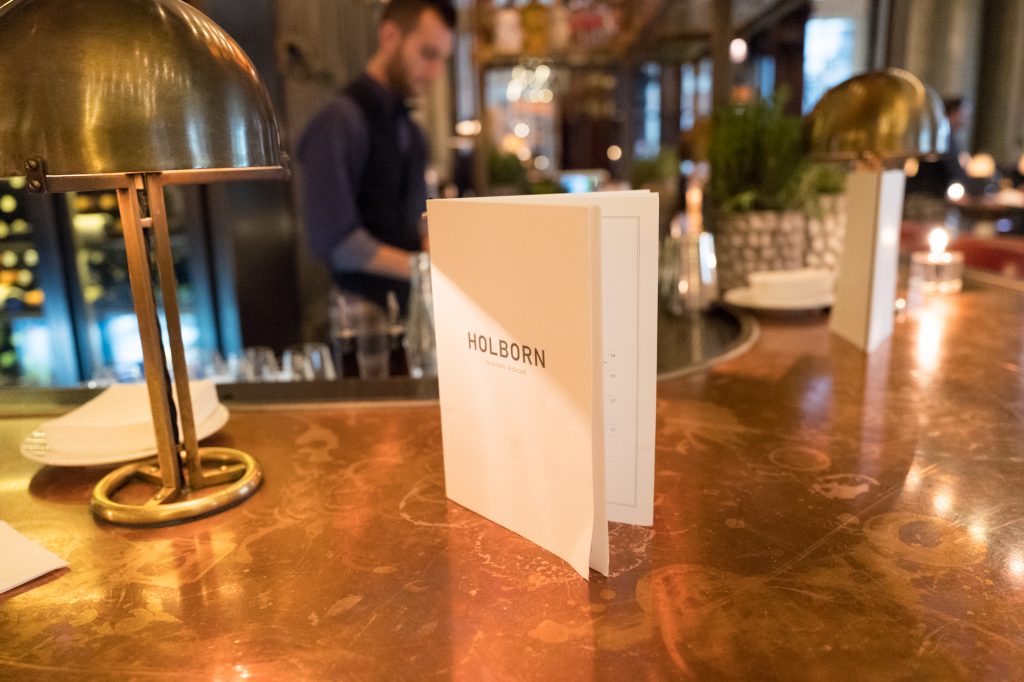 My final stop was the delicatessen where I purchased a slice of carrot cake and a Bakewell tart. I will be eating these today, they look great. Overall a very good dinner at the Holborn dining room and gin bar. I would recommend a visit.