I visited Galvin at Windows at the Hilton hotel on Park Lane in London this week. The restaurant has one Michelin star and is located on the 28th floor of the 5 star Hilton hotel. It has amazing views of the city from all seats. As always lets get into the details: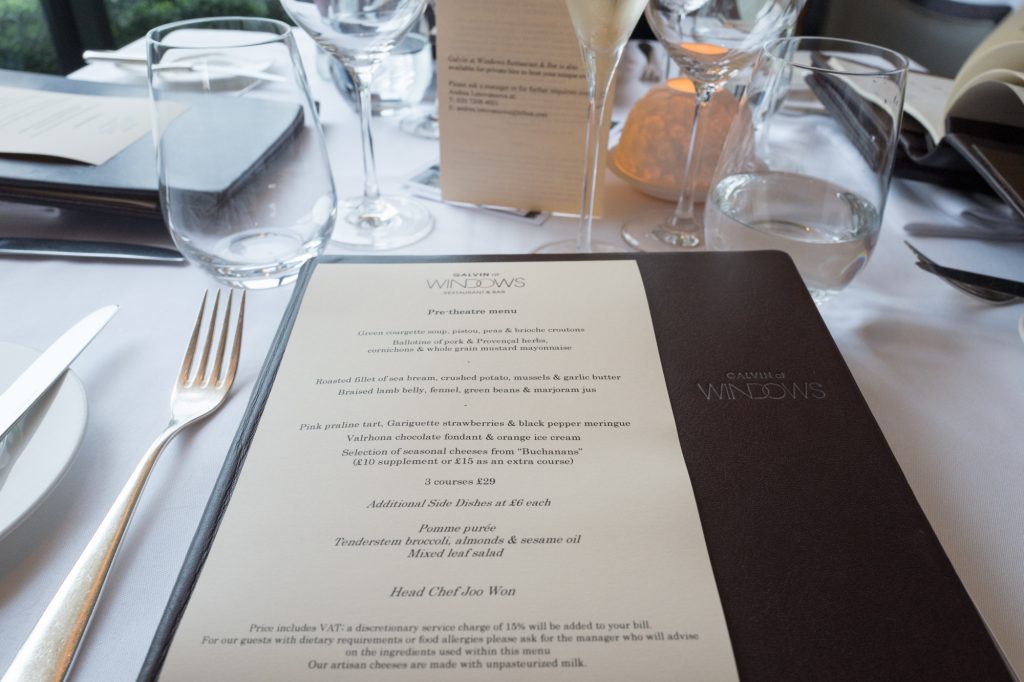 We were having the pre-theatre menu priced at £29 for 3 courses this was very good value.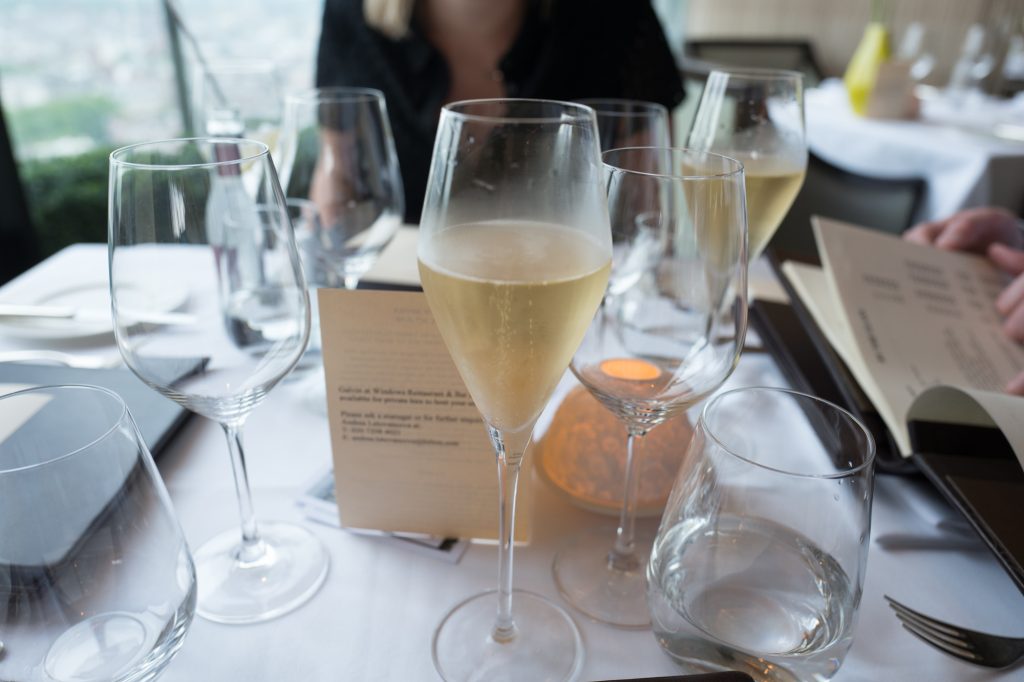 I opted for a glass of the Galvin house champagne exclusive to Galvin restaurants. It was very refreshing and a great way to start the meal.
The bread arrived we had a selection of white and brown, both very good.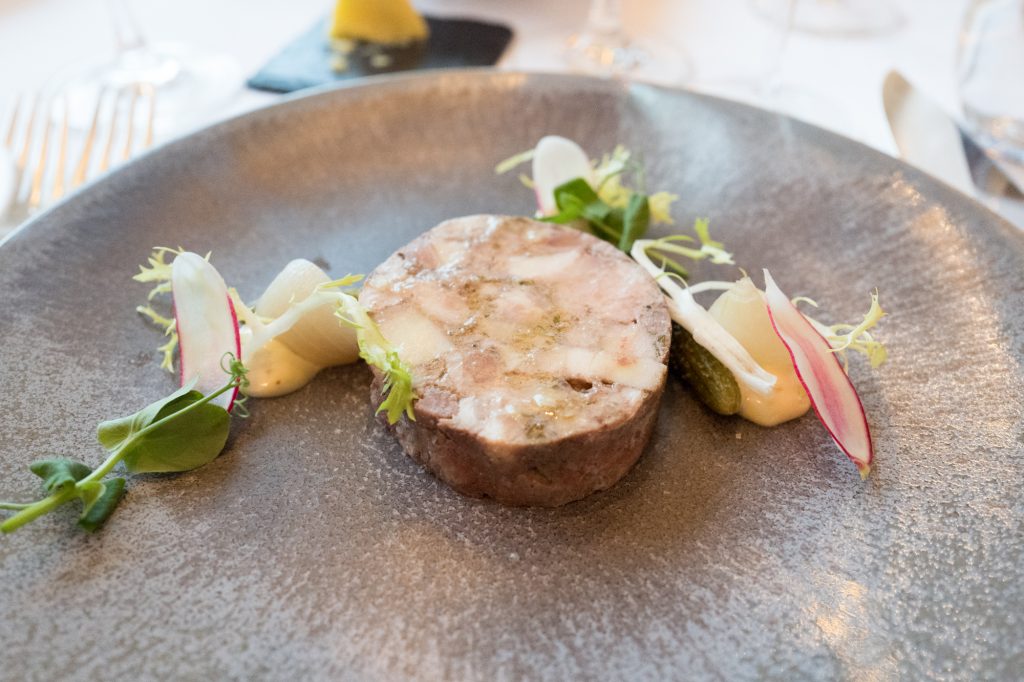 For my starter I had the pork terrine with a slice of warm bread. This was very nice, the rest of my party had the soup, which also looked really good.
For my main I had the fish, this was excellent, very well presented and cooked perfectly. Lots of subtle flavours with the potatoes, butter and vegetables.
One of our party had the vegetarian option and it looked fantastic, the colours were amazing on the grey plate.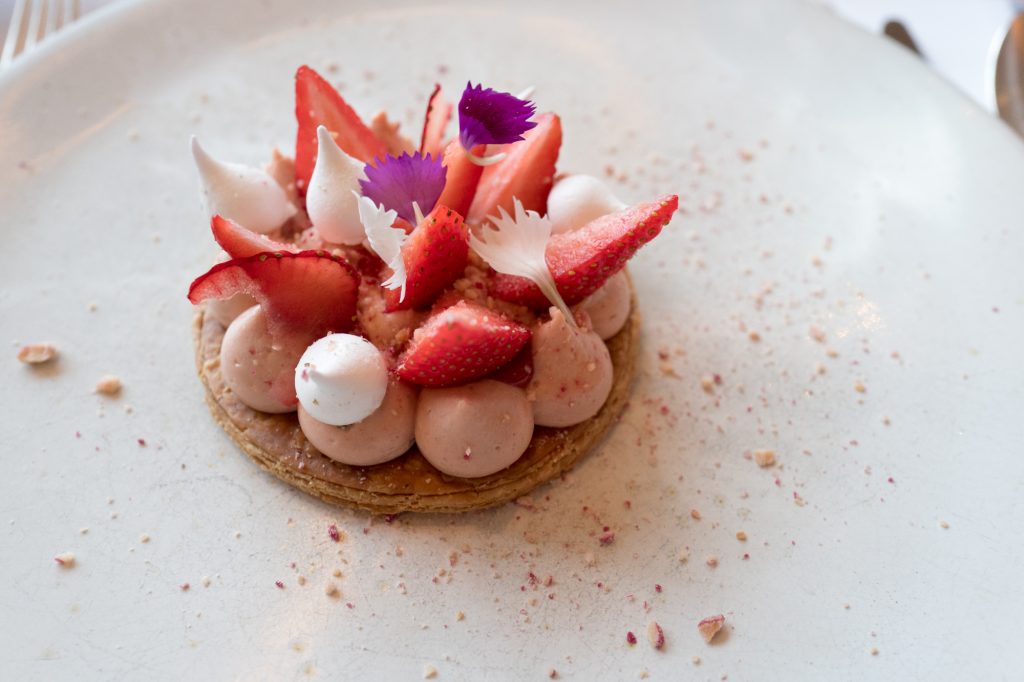 For dessert I went for the pink praline tart, when it arrived I thought this looks great but my partner would prefer it so we decided to share desserts. The pink praline was very discreet in flavour, I did enjoy it but the presentation and taste of the dessert was completely different to what I was expecting, I'm glad I liked it.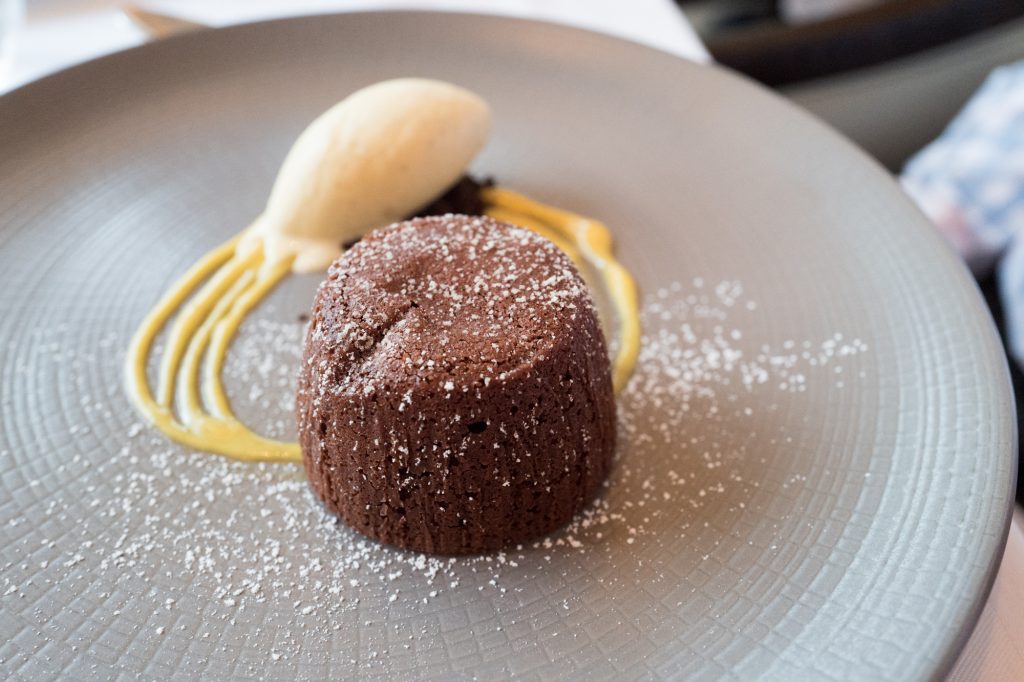 The second dessert as we shared was the chocolate fondant with orange, this was also really nice, soft melting chocolate in the middle with strong flavours.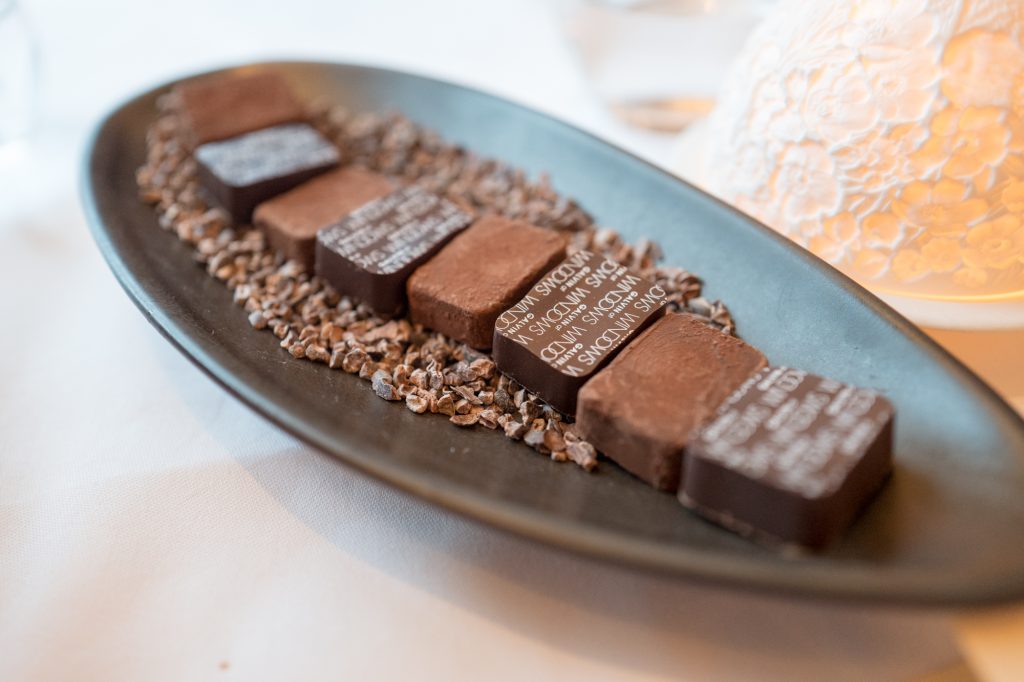 The petite-fours arrived, dusted dark chocolate and chocolate orange were the choices, both very good.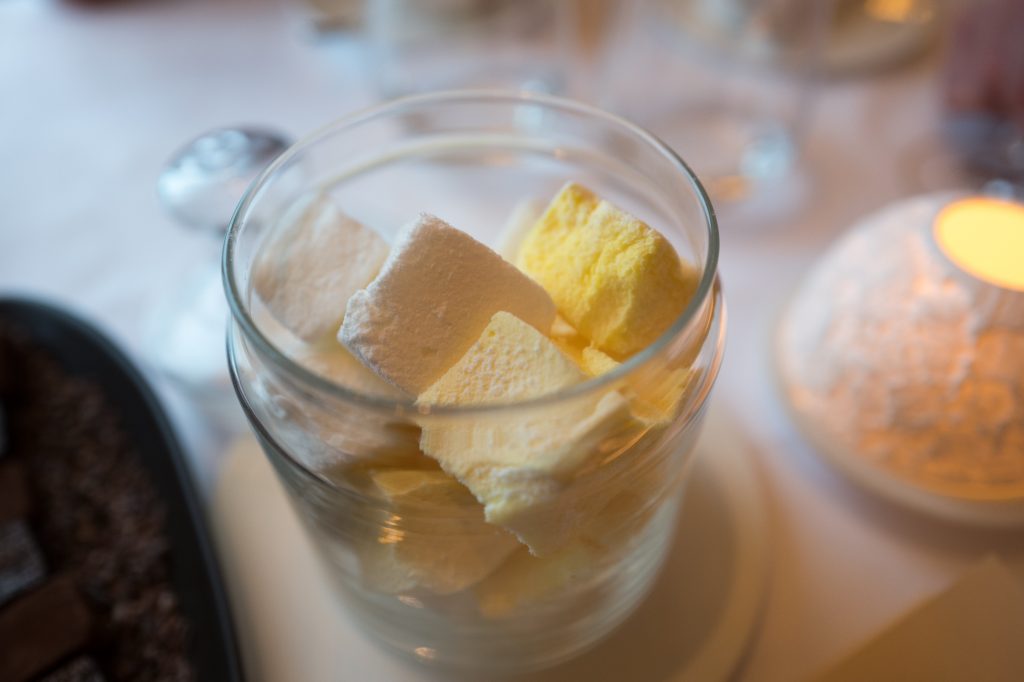 Our final petite-four were marshmallows with our coffees, in two flavours mango and vanilla. To conclude I really enjoyed Galvin at Windows, the food, wine and service were very good and the pre-theatre menu is very good value. Highly recommended. On a side note the maître d at Galvin at Windows is Fred who is the host of First Dates a UK television show.