This is a quick review of one of my favourite places for coffee and a treat in London, the Nordic Bakery, they have four branches in central London, one in Marylebone, another near Baker Street, Covent Garden and the final one in Golden Square behind Regents Street. Nordic Bakery is famous for its Cinnamon buns, they are amazing, they come out fresh throughout the day and if you happen to be there as a hot batch comes out you are in for a treat. I highly recommend them. Otherwise they have a variety of Nordic inspired cakes, sandwiches and of course coffee! Now lets have a look at the details:
The outside is grey, the logo is black and their is lots of glass, I really like the design, it suits the place.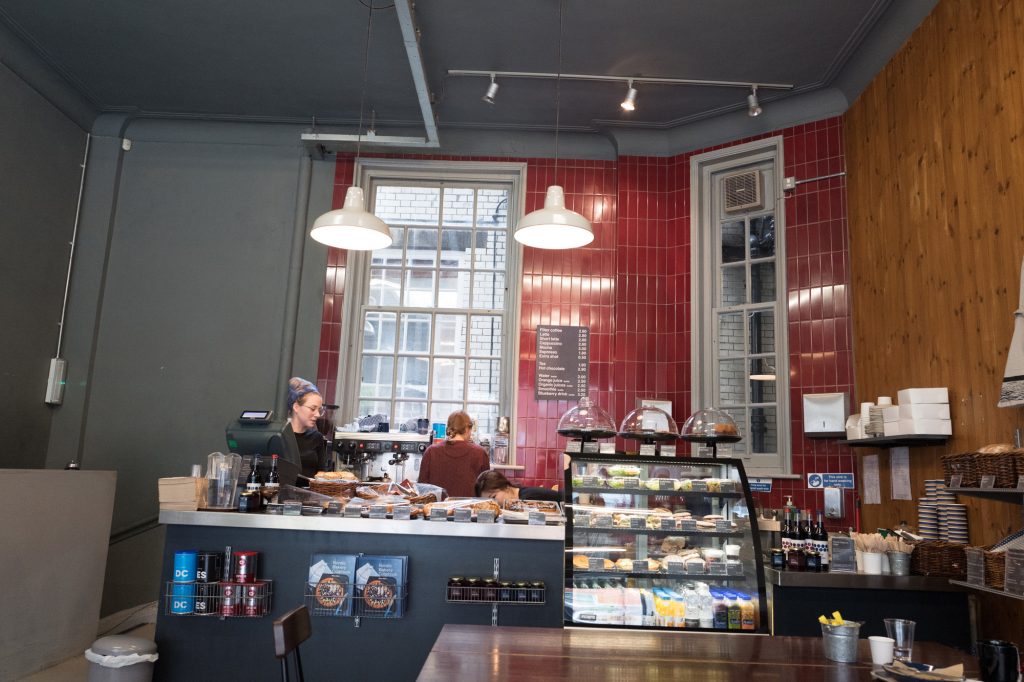 The inside is a mixture of grey walls, red tiles and wood paneling. The seats are a mixture of tables for two and larger sharing tables, all in wood. The counter has everything you need and the staff are very friendly.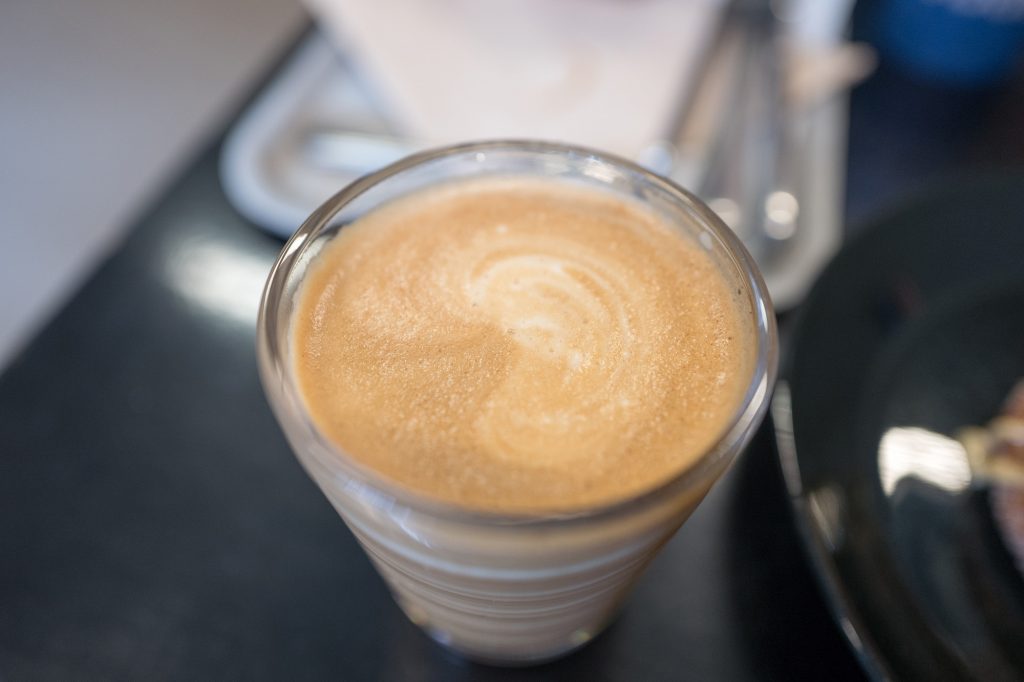 I start with a cup of coffee this is a short latte at the Nordic Bakery which I suppose is similar to a flat white. They come in glasses instead of mugs and they always taste great.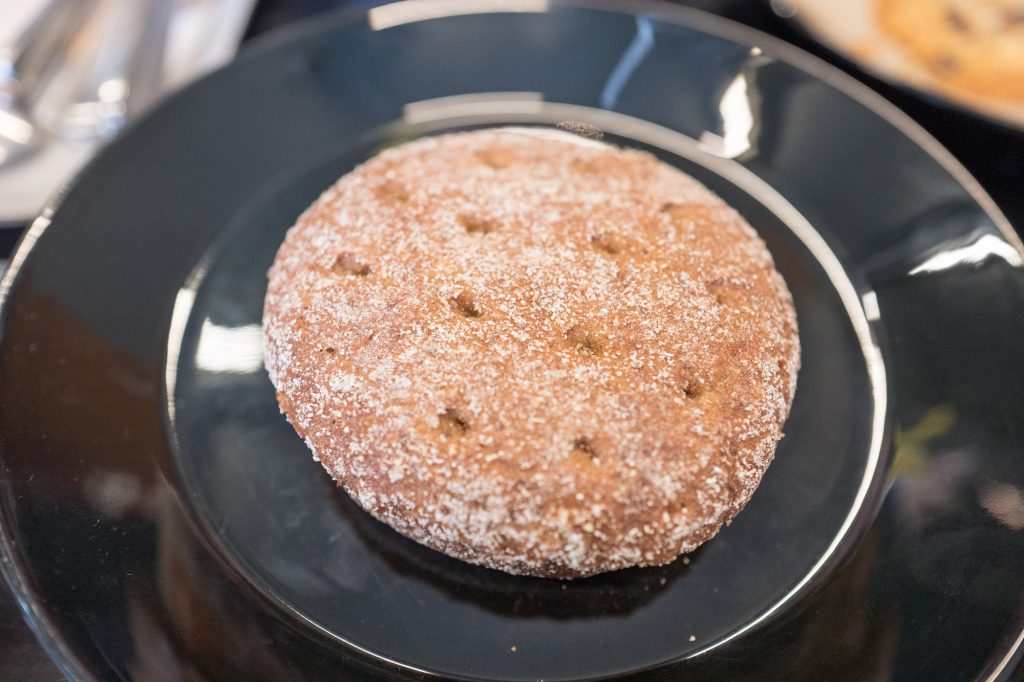 This is followed by a closed Gravlax sandwich with mustard dressing and cucumber on rye bread. You have the option of having the sandwich open but I prefer to have them closed as you get double the bread 🙂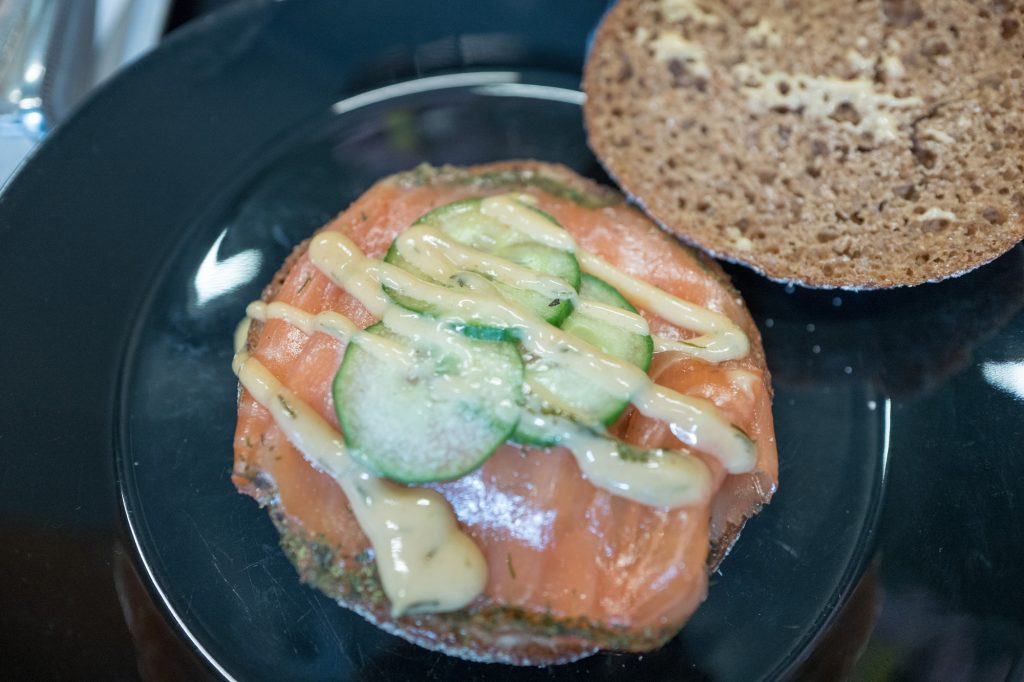 A simple but very good sandwich made with high quality ingredients, highly recommended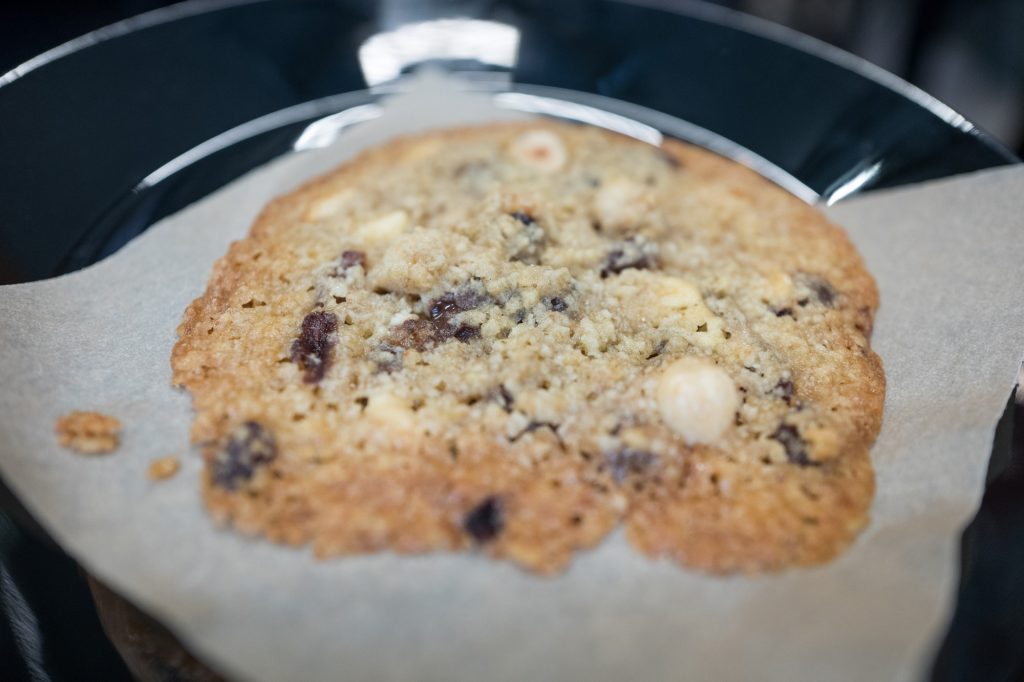 To follow is the rustic oatmeal cookie, these cookies look like they have been flattened which is quite fun, they contain raisins, chocolate and macadamia nuts which is a nice twist on a classic oatmeal cookie. I really like these, they are probably my favourite item from Nordic Bakery.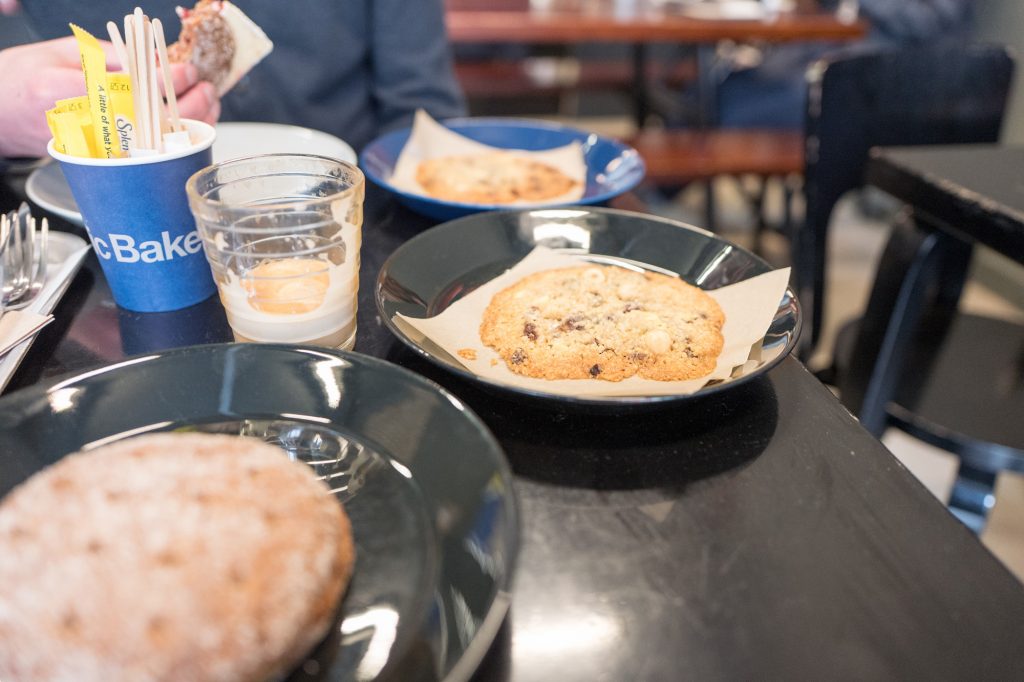 To conclude if you are looking for the perfect place for coffee or a bite to eat then I can't recommend the Nordic Bakery enough, if only I could eat lunch there everyday 🙂