As Easter is here I have been sampling some of Gail's Easter treats, here is a quick round of what I have enjoyed:
Starting with something that is available all year round but tasted great was this olive baguette made with white white flour and a mixture of green and black olives, it tasted fresh and the olives packed flavour, an ideal start to any meal.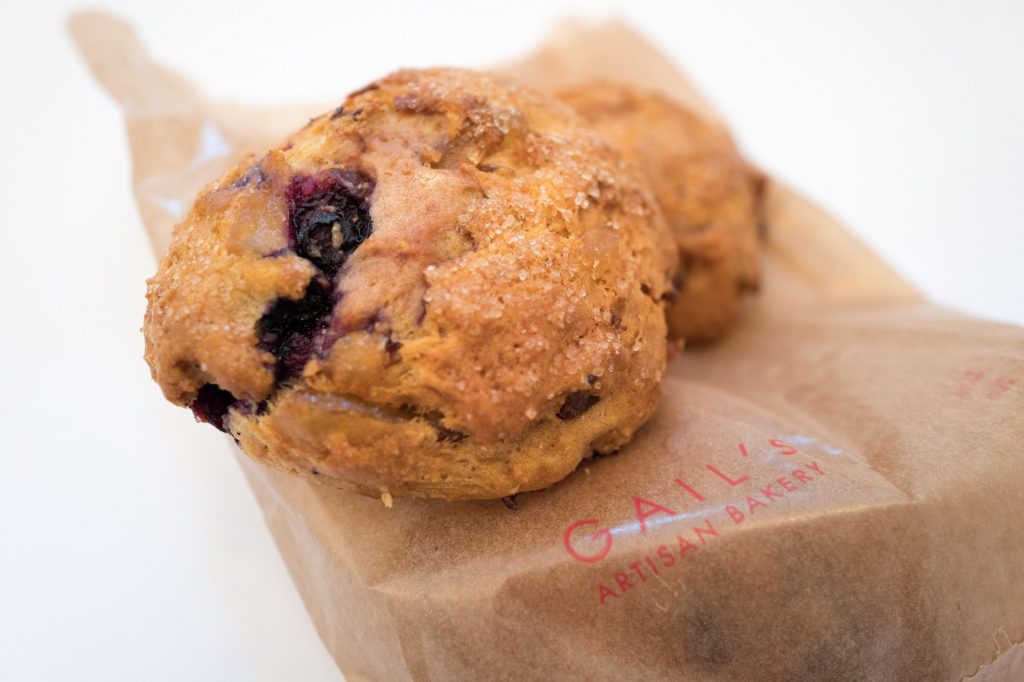 I have always wanted to try Gail's scones, they always looked so great when I popped into the store but I would always get something else. This time I purchased some and I was really impressed. The texture was excellent, inside you find full flavoured fruit and ginger. The ginger was a surprise, I think I will need to consider trying the chocolate version this Easter weekend.
I had tried other Gail's loaf cakes before but this was the first time I bought the ginger loaf cake. The cake was very moist, full of flavour and the candied ginger pieces on top with a thin layer of icing at the underneath were a perfect combination.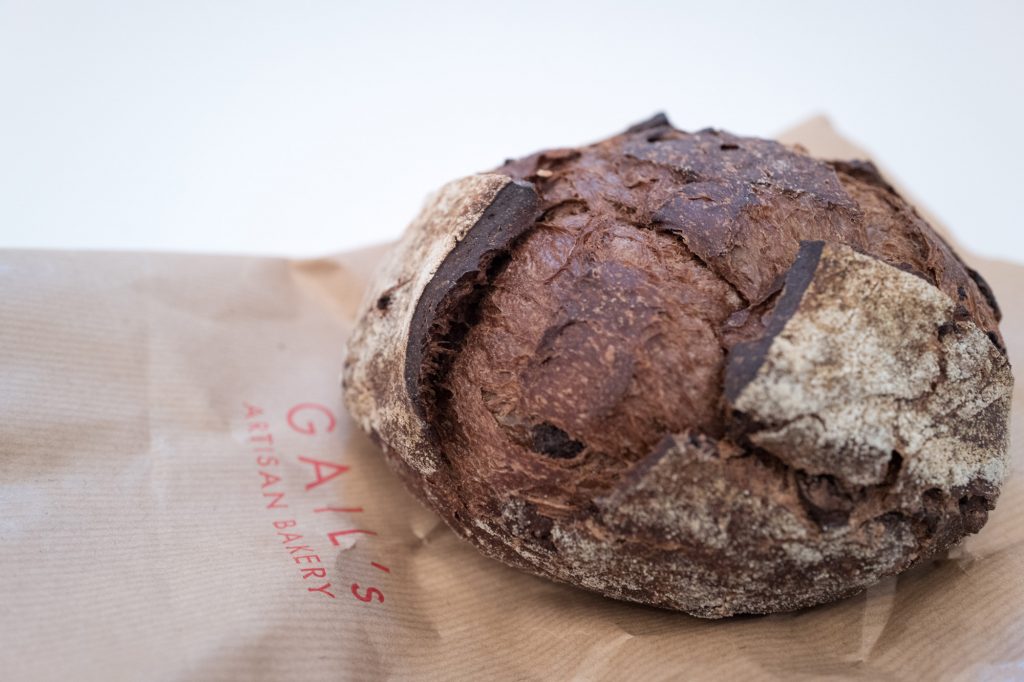 Now this is my favourite purchase from this review, the chocolate sourdough, yes it does contain chocolate! The chocolate is dark and the bread is amazing, it was a real treat. The loaf firstly looks fantastic, it feels great, it is a hard texture on the outside that cuts perfectly, it tastes great with butter and it tastes even better toasted.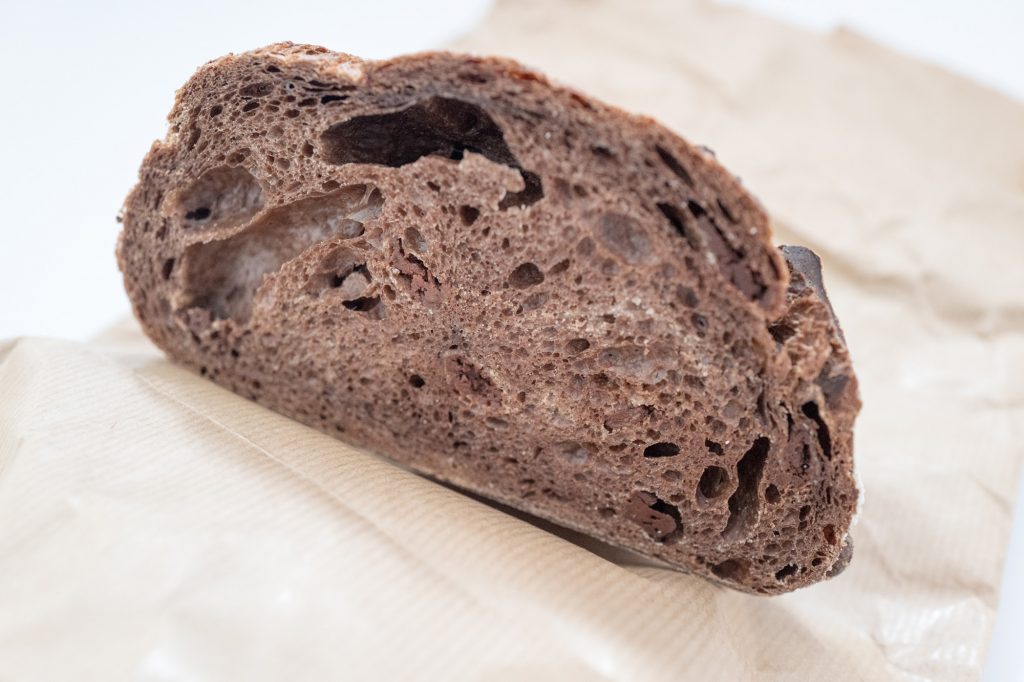 When you cut the loaf it is brown all the way through, toasting it warms the dark chocolate pieces creating a delightful Easter treat, this bread is only available for Easter.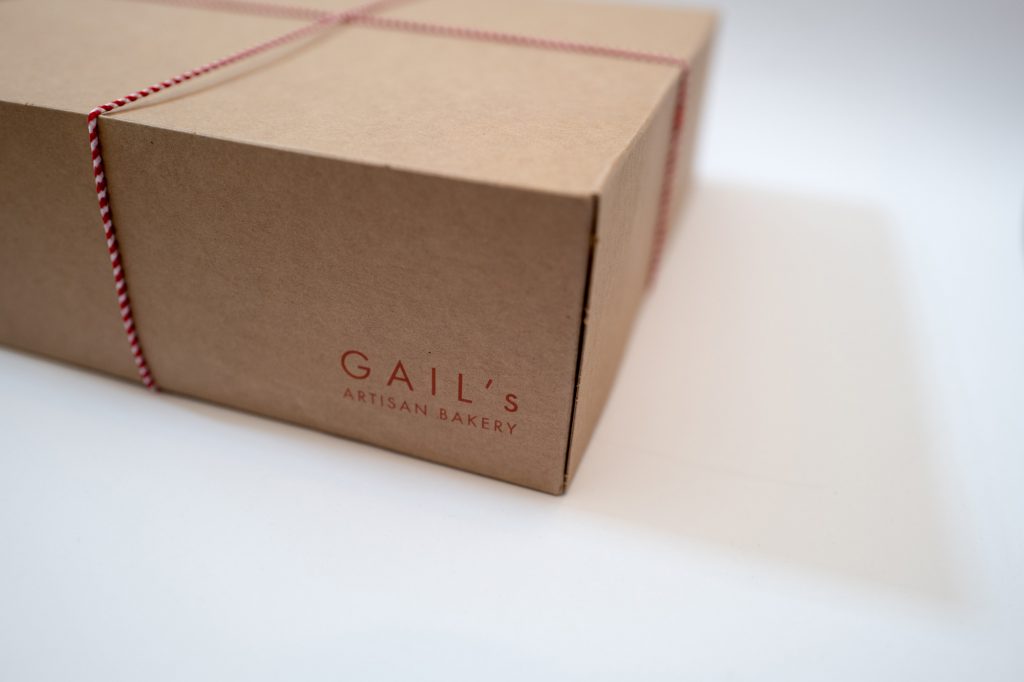 My final piece are the Gail's hot cross buns, I have tried many hot cross buns this year, Marks & Spencer, Fortnum & Mason, Melrose & Morgan, just to name a few! But these are hands down the best I have had.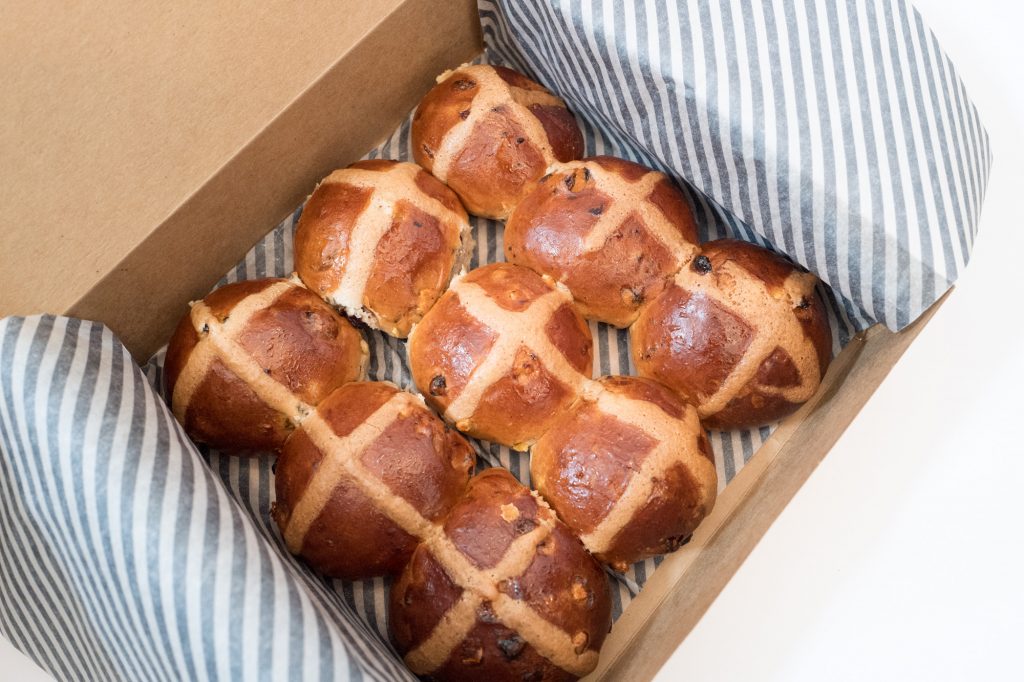 They are packed with fruit and flavour, the tops are coated with a sugar glaze so they look great and they are a perfect size for a Easter treat.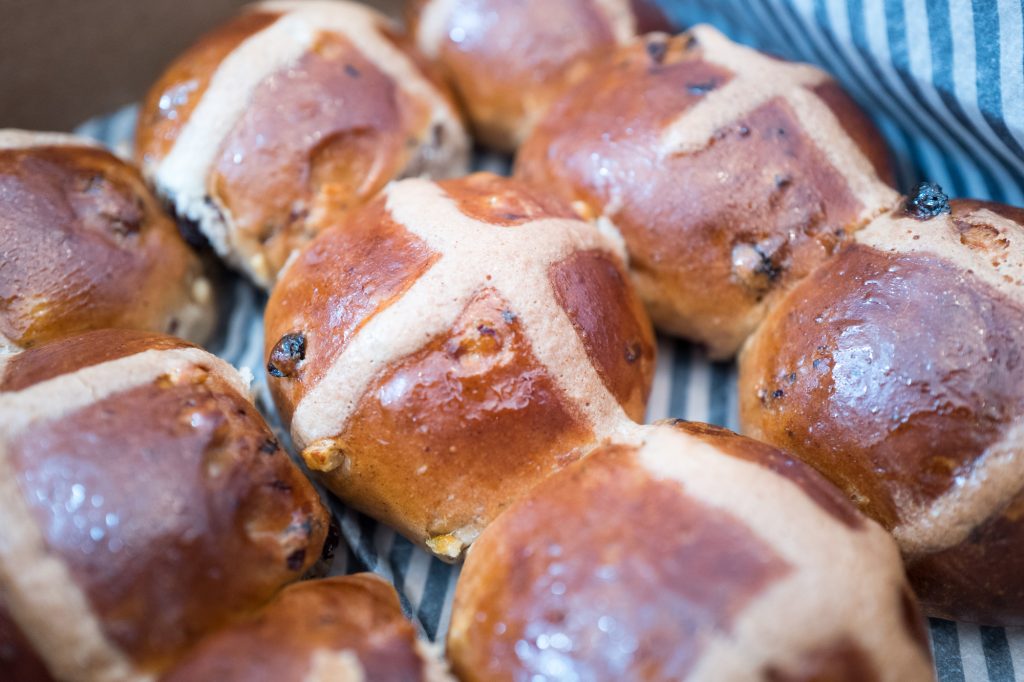 To conclude I am very pleased with all the purchases I have made from Gail's in this review, especially the chocolate sourdough and the hot cross buns for Easter, I'm so glad I got some more this Easter weekend!