Artisan du Chocolat – No peanut buttercups?! I saw these and thought hmm fancy Reeses pieces and I really do like Reeses pieces. So I had a closer look at the box and it said with no peanut butter and a hint of sea salt. I thought, right I have to try these, can they really taste good without peanuts? At £5 a box I thought okay why not find out! Lets look at the details: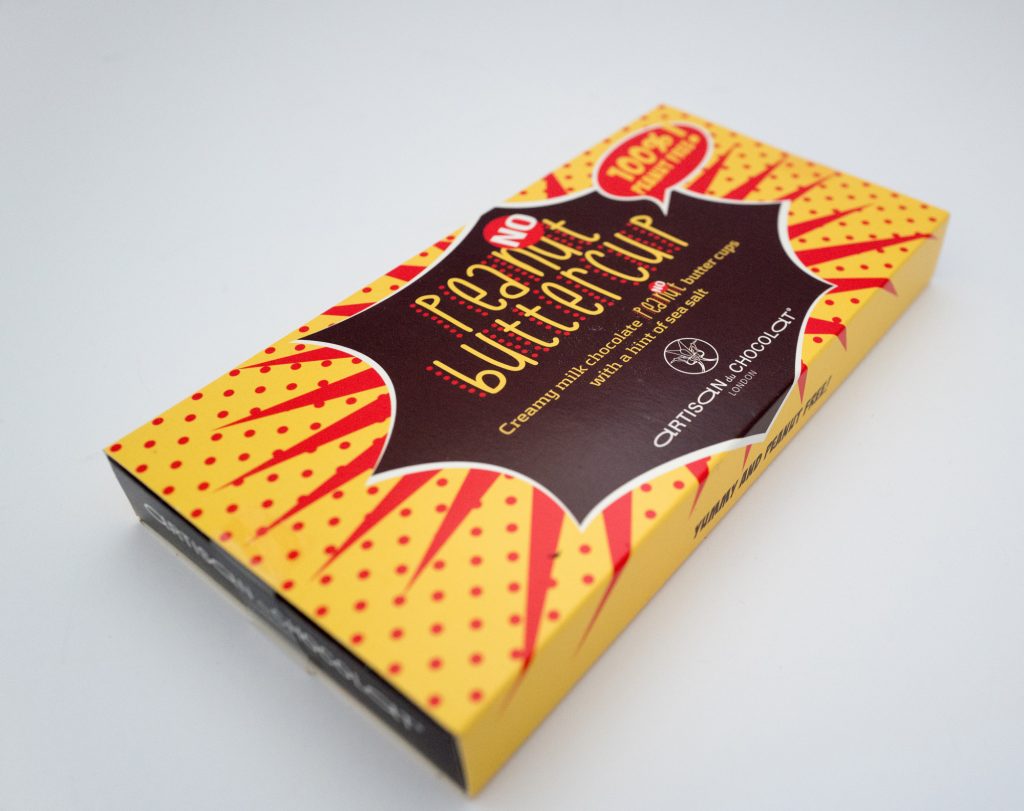 The box is bright and colourful, I really like the red and yellow design of the packaging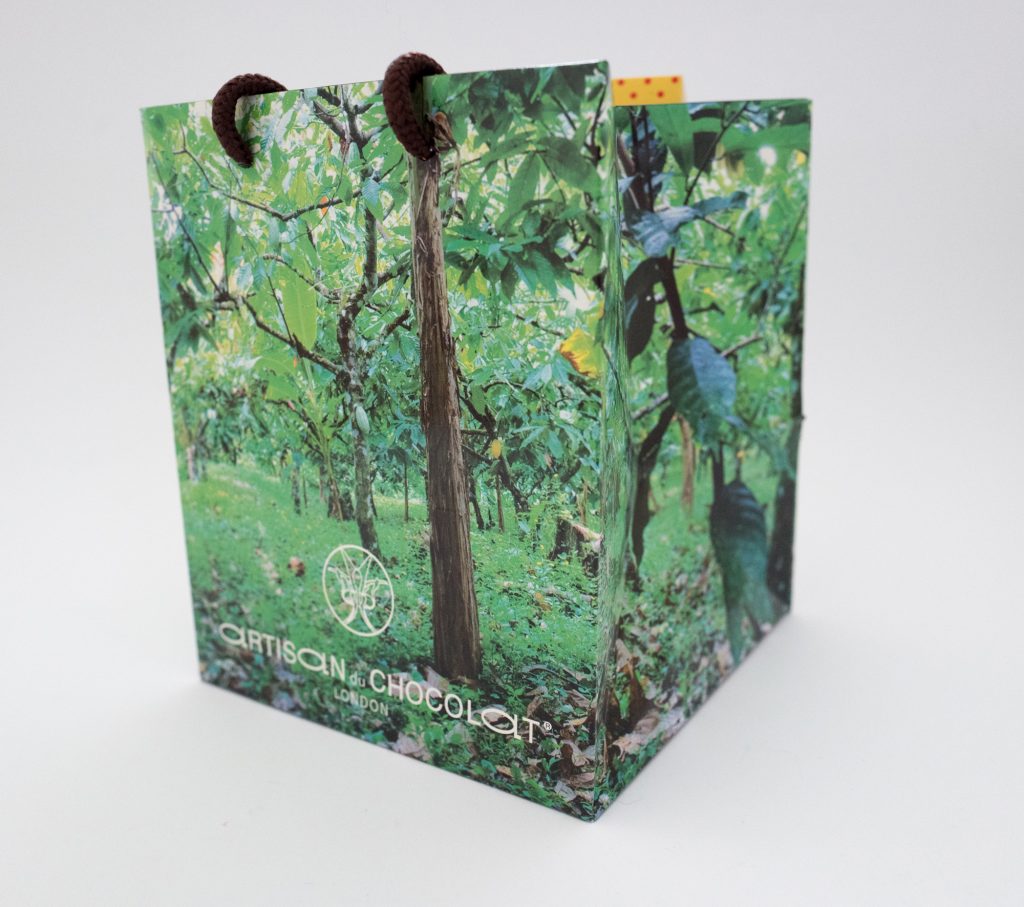 The design of the bag it came in was very cool, I really like how the photograph is printed on the bag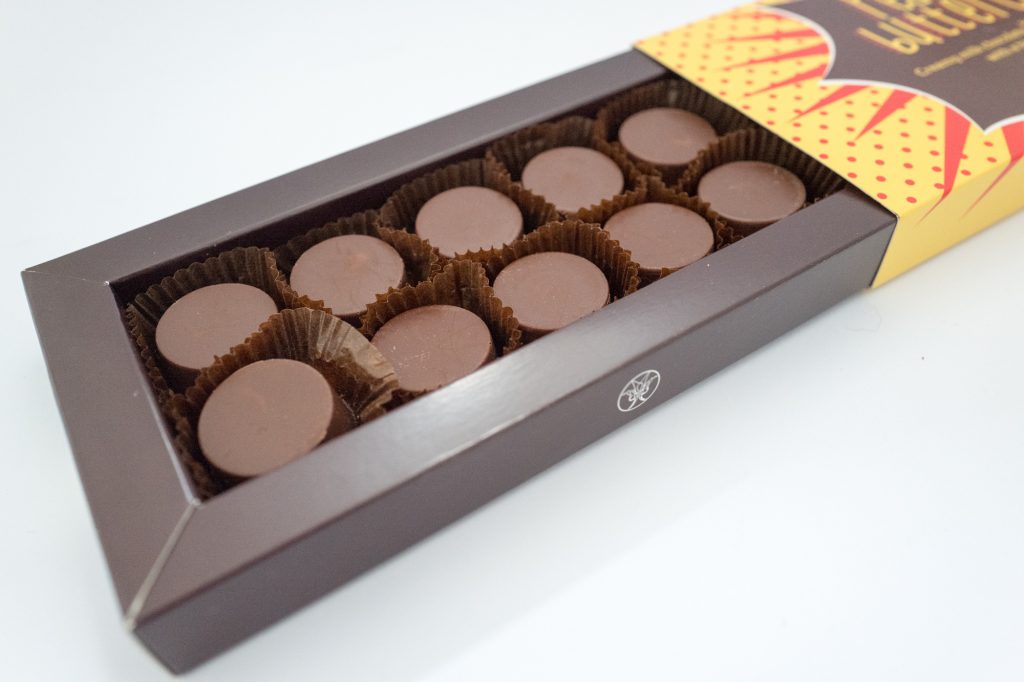 Inside you will find 10 cups, they are a similar size to a mini Reeses cup, now lets get onto the important part of tasting!
They are milk chocolate, once you take a bite you see a centre very similar to a peanut butter cup but the filling is darker in colour. It tasted good, the flavour is subtle, their is a hint of seasalt, it doesn't taste like peanuts but it is something similar. I have had two so far and they are growing on me. I think these no peanut butter cups are good, but if you are used to Reeses and you like the strong peanut flavour taste you might find these a little to refined or bland for your taste. I'm glad I bought them, as a brand I do really like Artisan du Chocolat, their biscuits are excellent if your looking for something else to try.