Back in 2007 Prada redesigned the classic briefcase and released this modern updated version. Usually a briefcase was meant to be for the older gent that took it work. Then Prada bought out this Saffiano leather version that blurred the lines, it as still formal but it was styled so you could use it on the weekend and even in jeans. I purchased mine in 2008, lets take a closer look.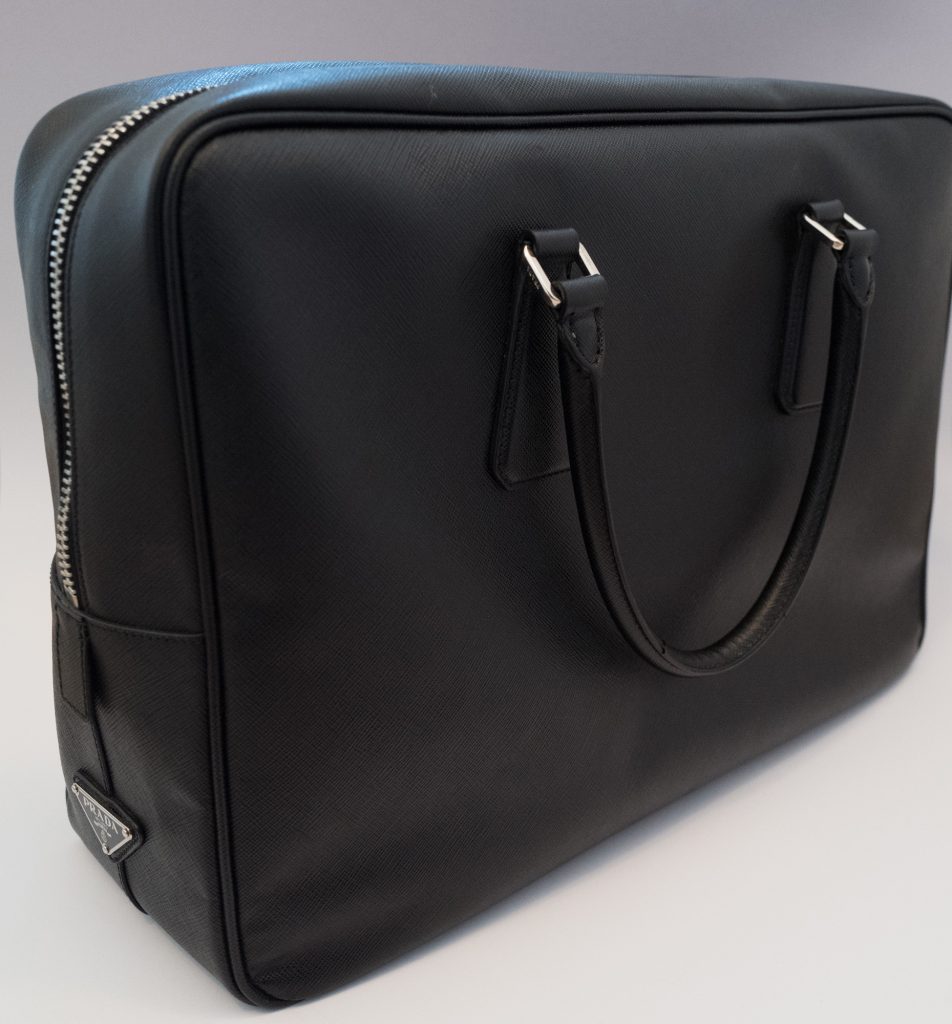 It has been available in most colours over the years but I decided to go for black and I'm glad I did. It still looks amazing today.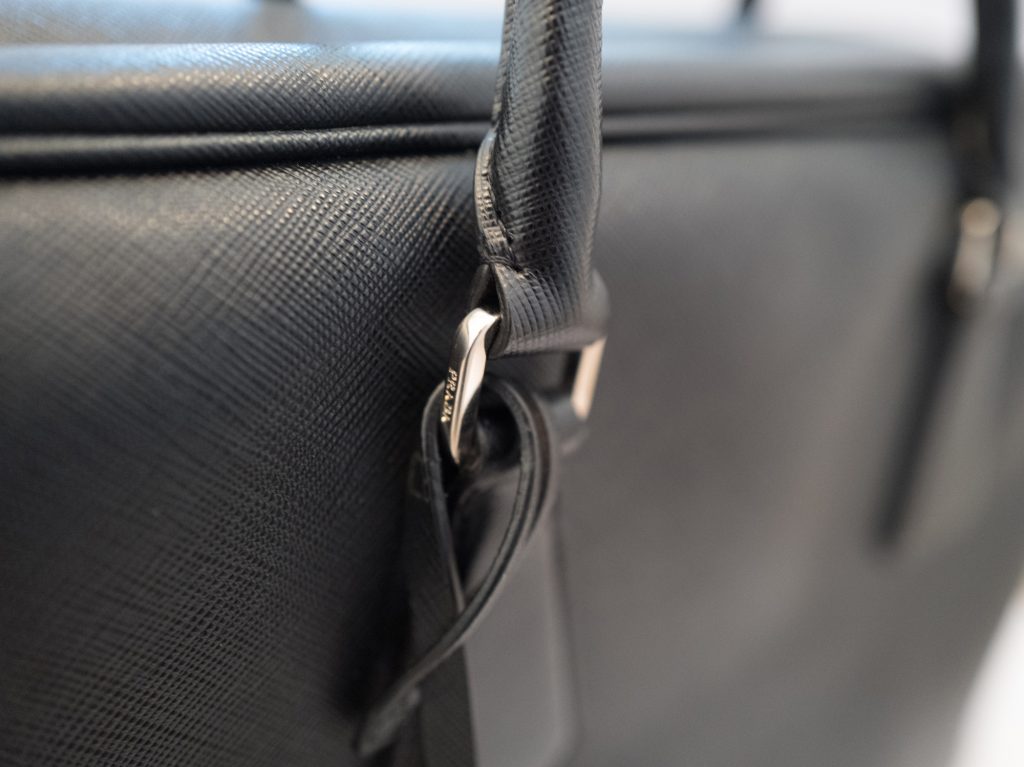 The bag is all leather including the handles and metal hinges with the Prada logo embossed.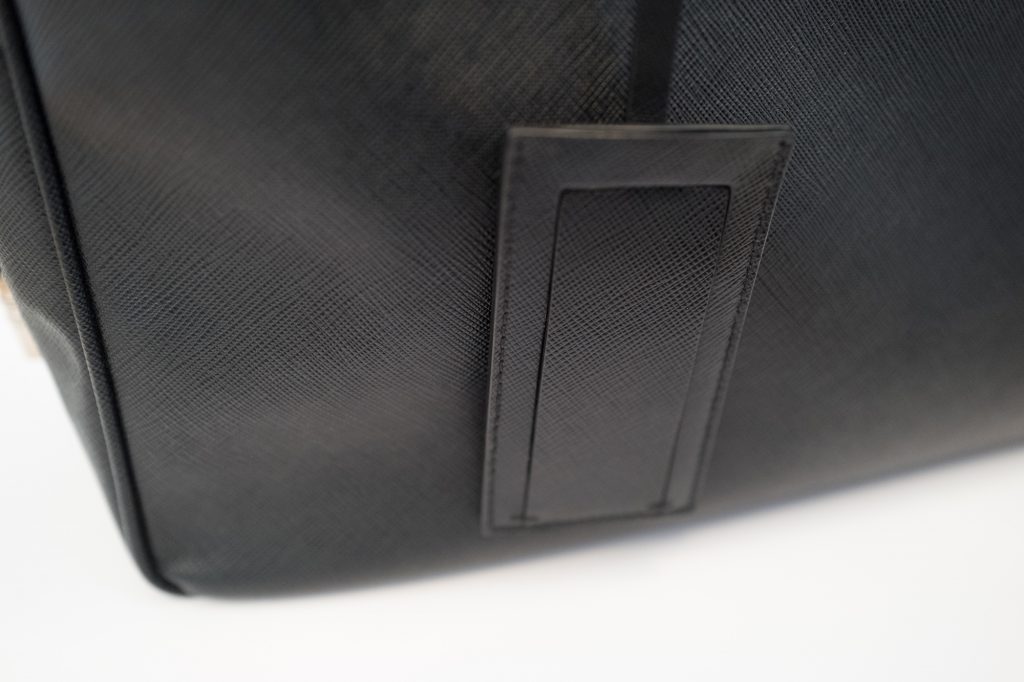 The bag comes with a matching Saffiano leather black name tag.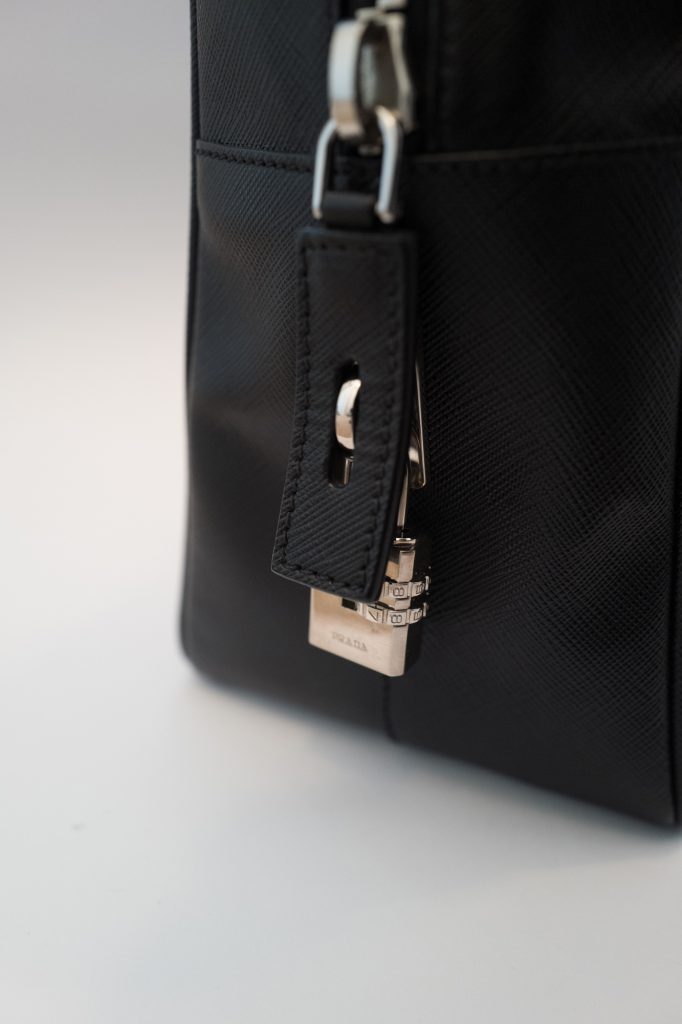 On one end you will find a hard Prada leather zip with the classic 99 combinations Prada metal lock.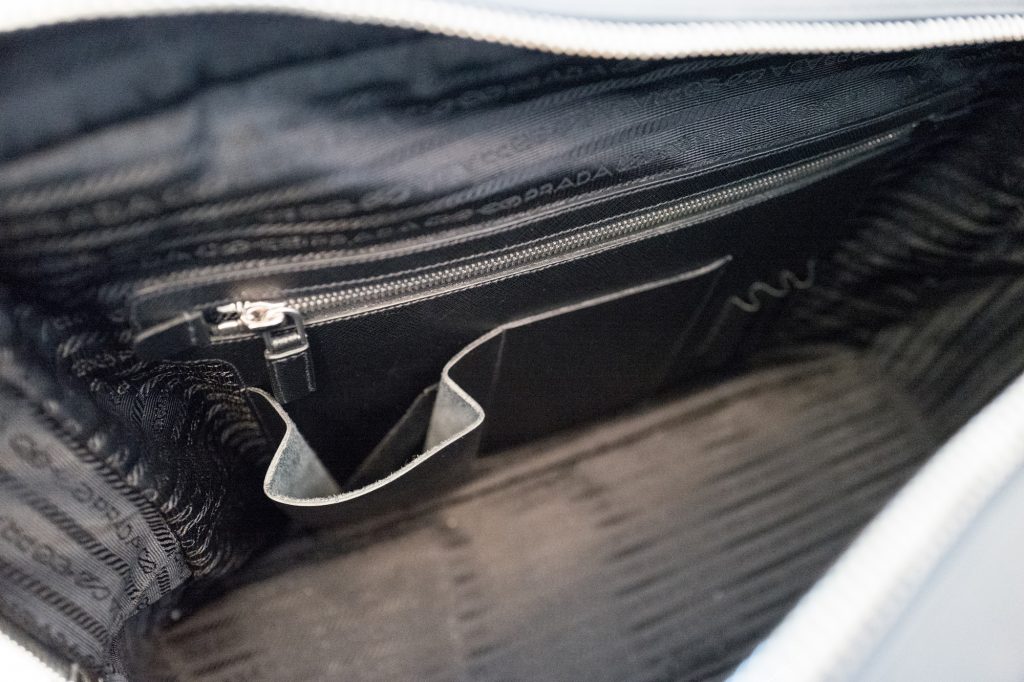 Inside the bag you have one pocket in leather, there is three slots for pens and another open pocket for other little items. The bag is lined with Prada logo cloth.
The classic Prada traingle logo is on the other side of the bag. The bag is big enough to hold a 15″ MacBook, iPad, key holder, card holder, wallet and papers. I have even used this bag as a 24 hour bag, it is big enough to easily hold a change of clothes.
I have had this bag since 2008 and you can still buy it in Prada today. If you are looking for a briefcase that will look good today or in a decades time, I highly recommend you buy one. I'm so glad I bought it back in 2008.