Being a keen photographer and a recent convert to Leica (2014) I had been looking at camera bags for awhile and none of them seemed to catch my eye. They never seemed fashionable enough! Then Prada released a collection with bags that looked pretty much like camera bags and I though right now is my chance to get something that could work for me! In the image above you can see two brushed metal buckles, these are extremely solid, with the Prada embossed on each one. I really like the buckles, the matt finish is one of the reasons I like this bag.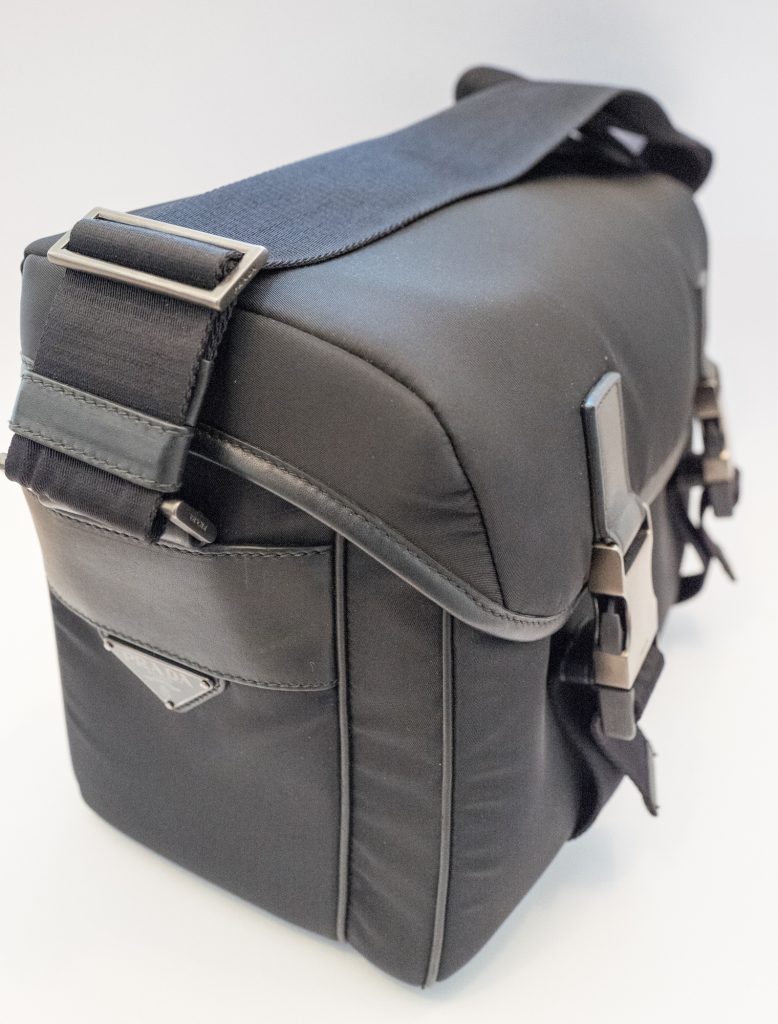 The bag is nylon but padded throughout so it has a great shape and offers great protection for cameras, it is finished with soft leather trim and matt brushed hardware. It looks the part and it is an ideal size for carrying a couple of cameras.
Let's looking at the detailing: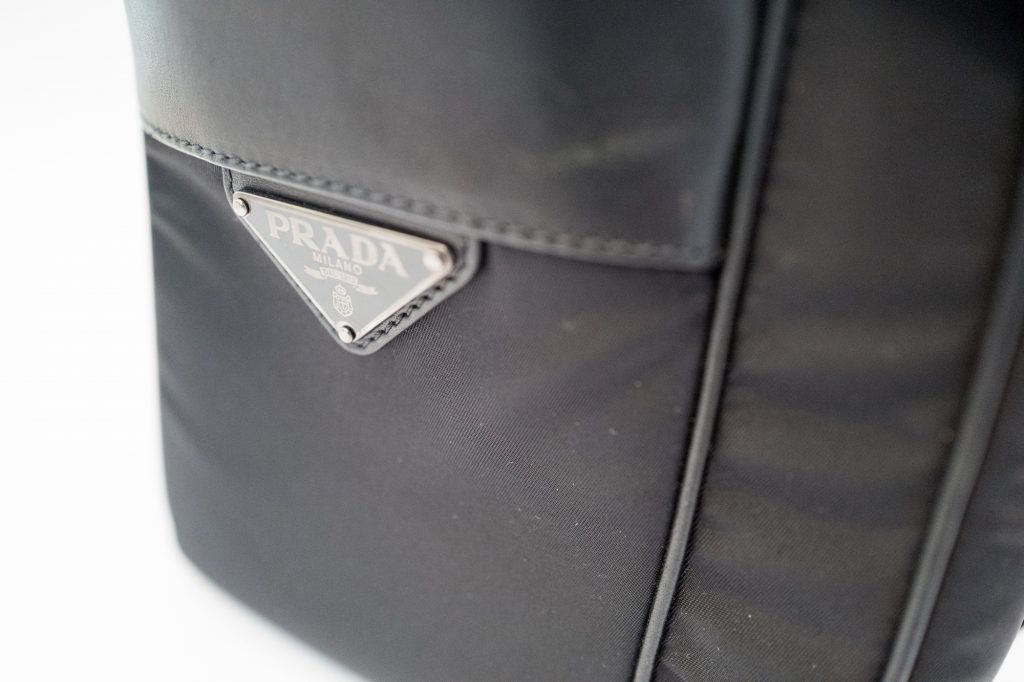 You have the matt Prada triangle logo with a rectangle of leather on one side.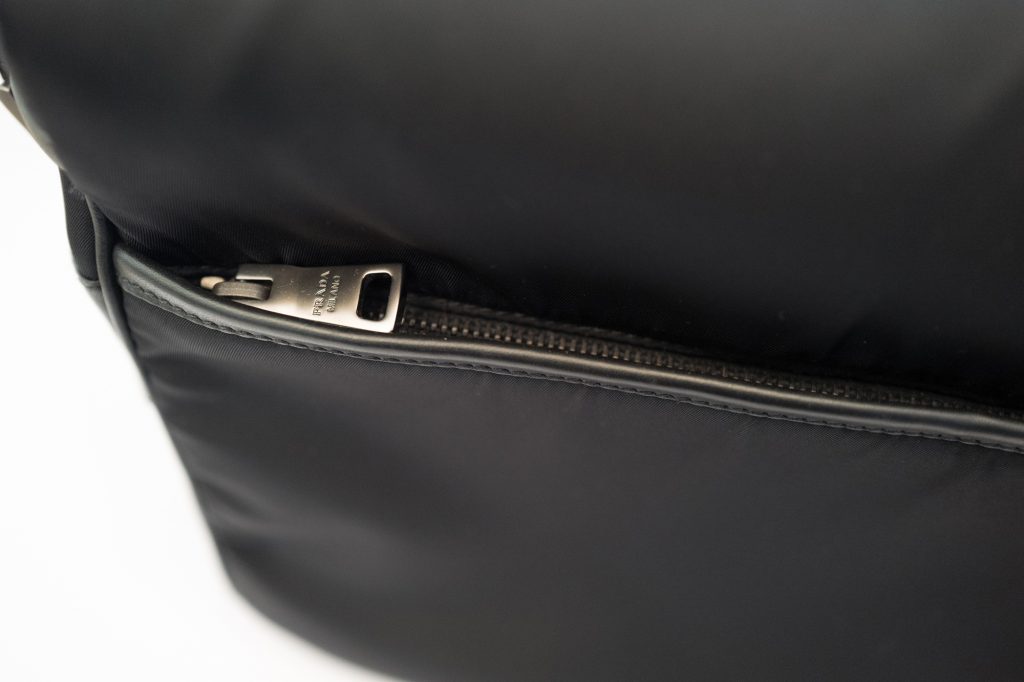 On the back you have a zip which is the full width of the bag ideal for keeping your wallet or other small items.
The body strap of the bag is also in black and has the Prada logo in large letters. This is a nice touch but some might find it a little loud.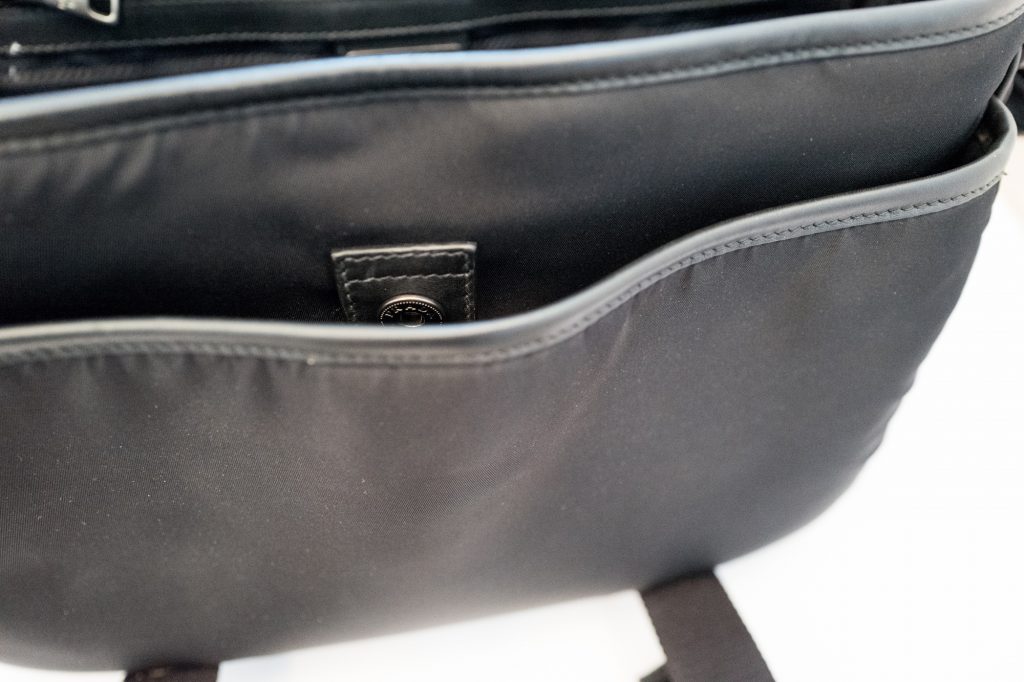 Once you open the bag up you have a front pocket which is ideal for small items, I usually keep my wallet and my lens pen cleaner in here.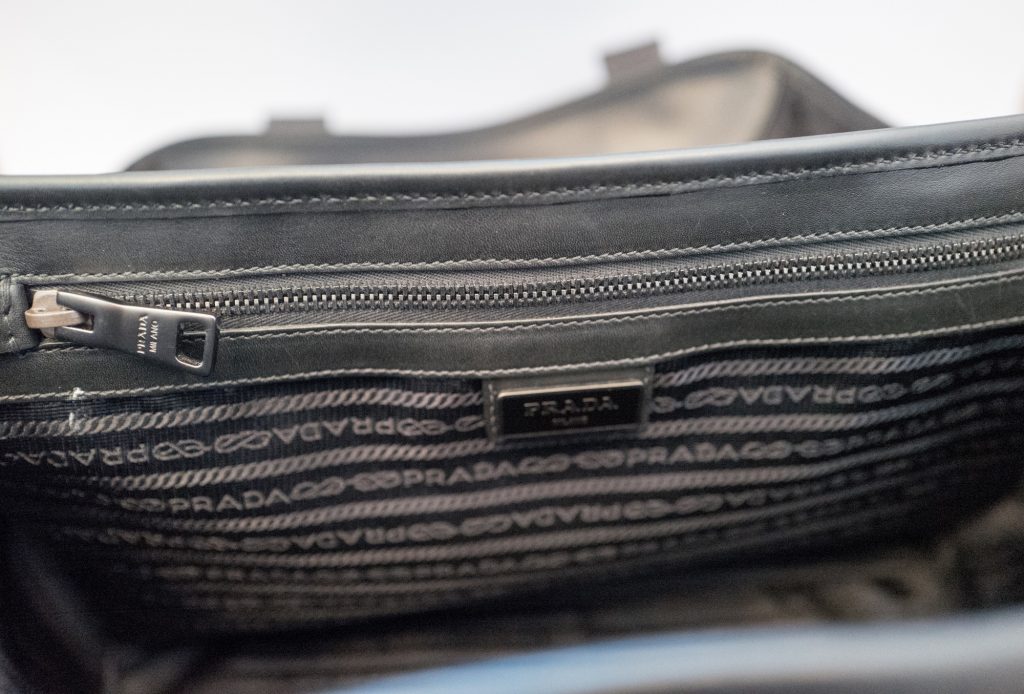 Inside the bag you have a metal Prada logo and a third pocket for smaller items such as memory cards. The inside of the bag is big enough for a iPad and two cameras. I usually keep my Leica Q and my Leica V-Lux when travelling with this bag.
To sum up if you are looking for a camera bag I would recommend this black Prada version, you can get a smaller version but for me this is the ideal size as you can fit two cameras and a host of other items easily.