For a weekend get-away you need some luggage that looks the part. After purchasing my Prada briefcase I saw this Prada weekender. It was the same design but bigger. It seemed like a must have!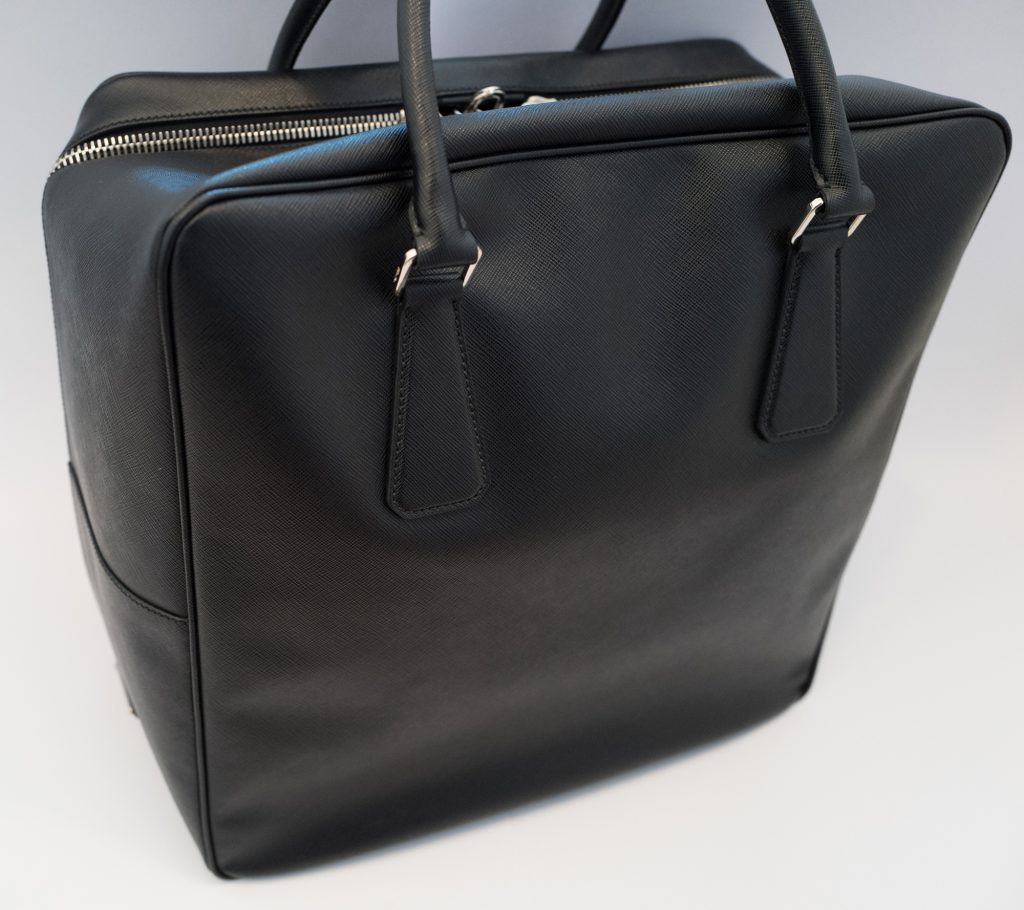 All black Saffiano Prada leather, this bag just looks fantastic! As shown above it has a simple design with hardwearing Saffiano leather. Let's look at the detailing:
It comes with solid leather zips and silver hardware including a 99 combination Prada silver lock.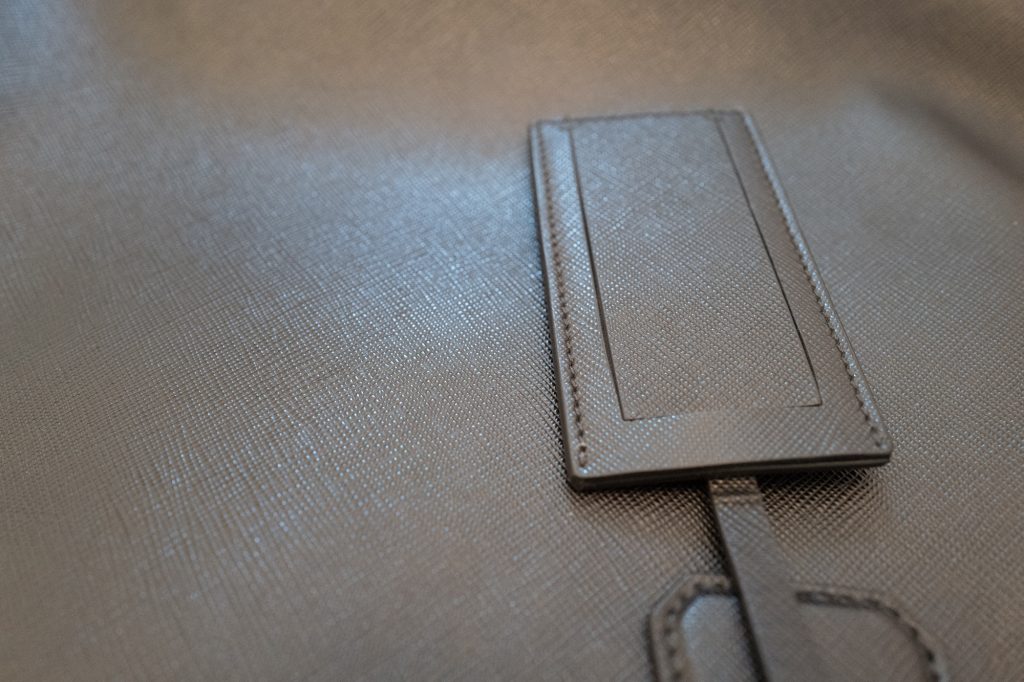 The classic matching Saffiano Prada leather luggage name tag.
Saffiano Leather handles with Prada embossed metal.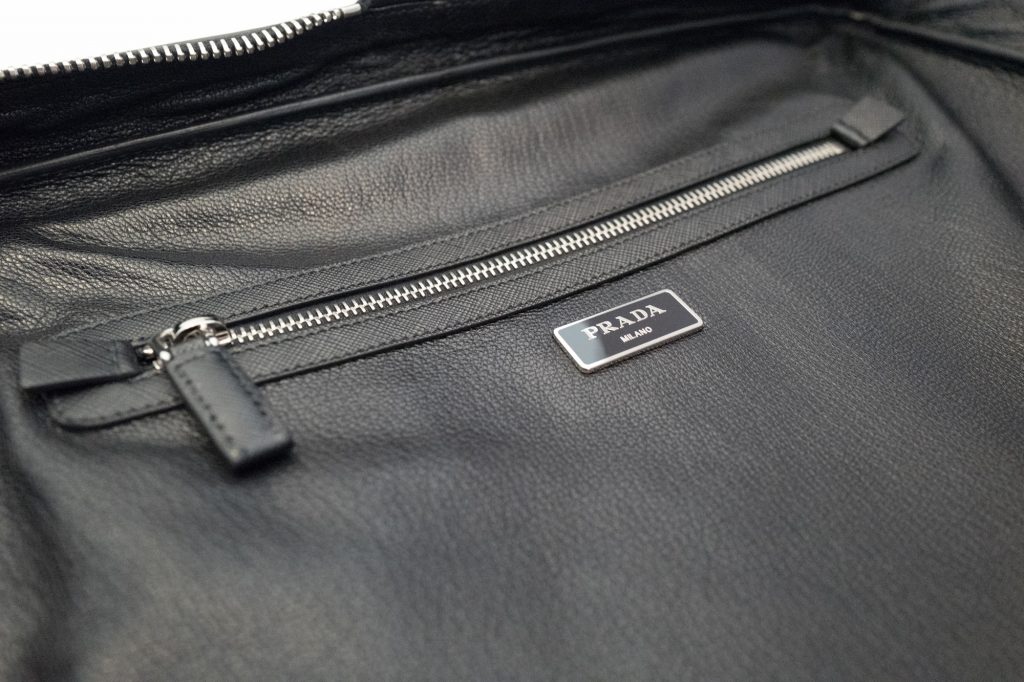 Once opened up you get a completely different feel to the leather, on the outside you have the harder Saffiano leather, on the inside you get a really soft black leather. There is no cloth trim at all. You get one large pocket recommend for small flat items such as your passport or a few papers.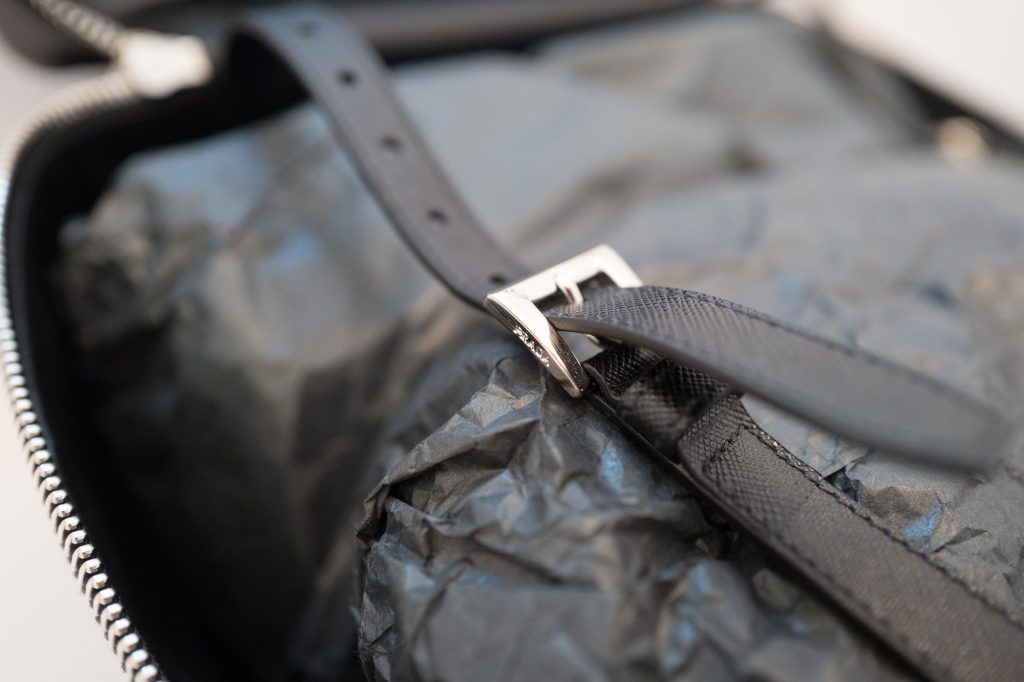 In the main compartment (there is only one) you get two Saffiano leather straps with metal prada logo embossed logos. These are really good at keeping all clothes together and stopping them all falling out.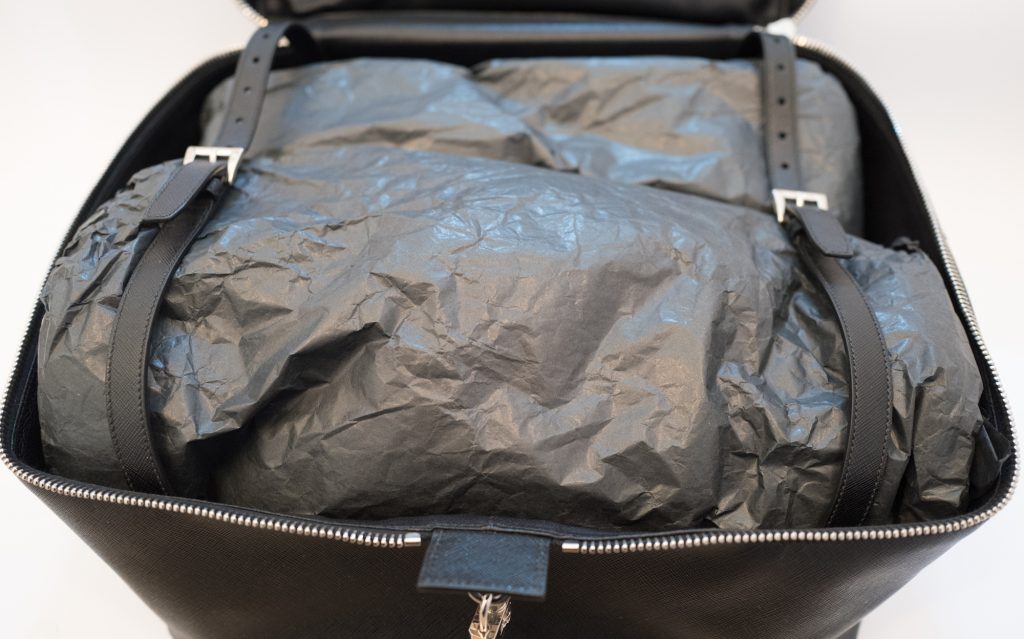 I assume the main question will be how much stuff can I pack into this thing. When I purchased it, I had the option of buying a rectangular version or this square one. I opted for the square as I was worried I would overload the rectangular one and it would become too heavy and the bag would loose its shape. It also felt too big to have on your lap on a train. With this version you can easily pack a wash bag, wallet, keys and three each of the following: socks, underwear, shirts, t-shirts, trousers. Basically enough for a 3 night long weekend.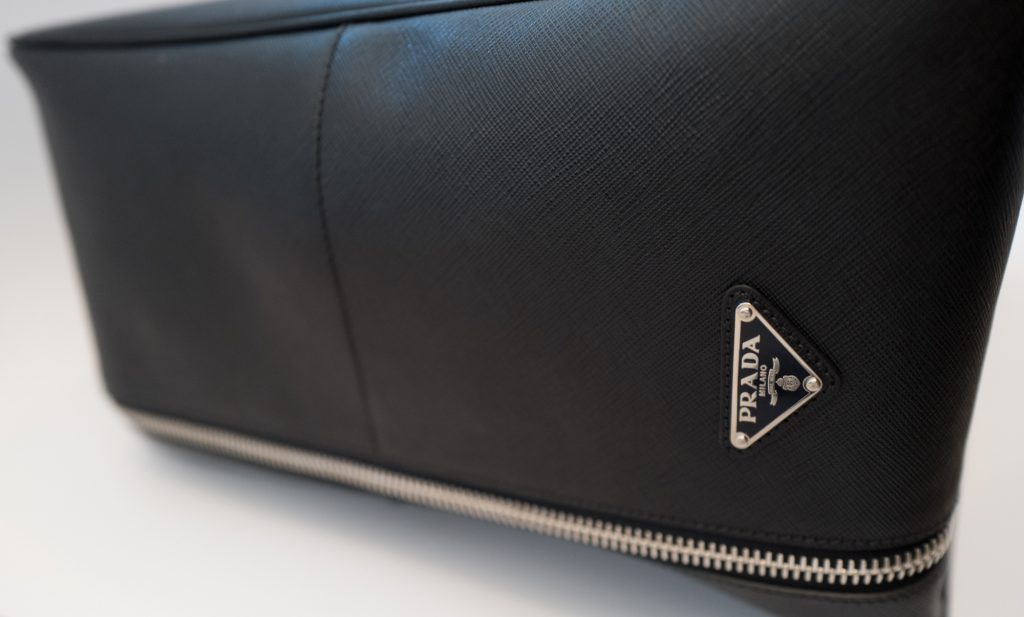 To sum up if you are looking for a weekend bag and don't want to purchase a holdall or a trolley, the first being a little tricker to pack things neatly and the trolley being a little bit too big then this is the ideal bag for you. You can open it up and pack everything very neatly, just flip it open and it just goes straight in 🙂