I visited Hotel Chocolat's Rabot 1745 restaurant at Borough market in the London bridge area of London. Hotel Chocolat is a famous British Chocolate brand.  The restaurant is within the world famous Borough market in London bridge. Their is a more casual brassiere and shop downstairs with the restaurant upstairs.
Once seated in our booth, I noticed the napkins(picture above) at the at each table setting has a quote about the cocoa bean and the coco nibs, there were also coco beans on the table to try.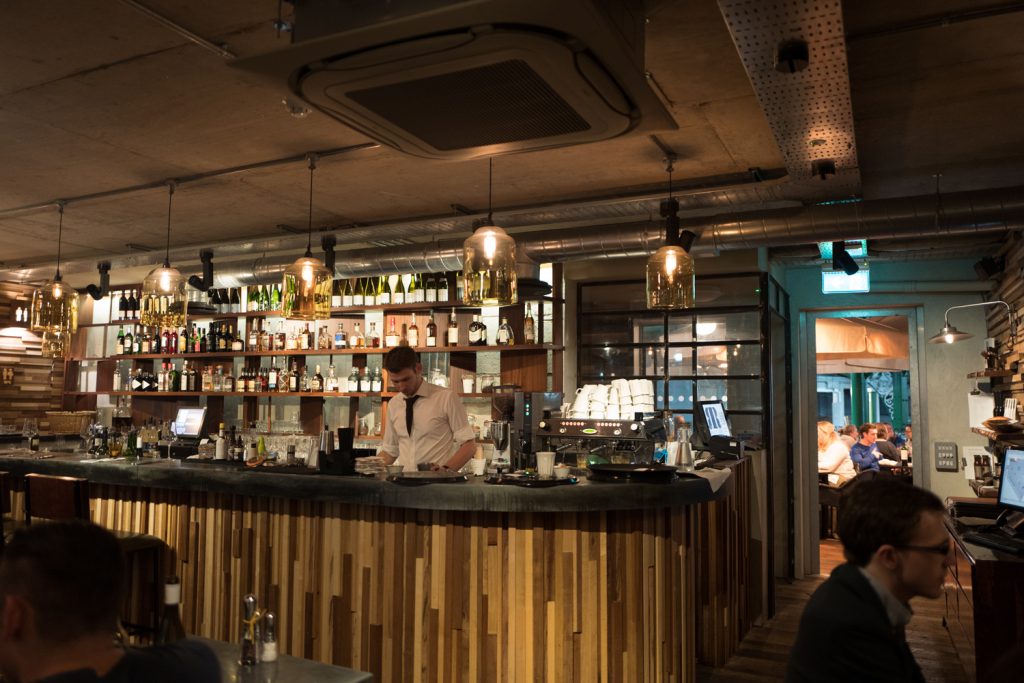 The restaurant has a intimate feel built in an interior of wood, concrete and metal creating an industrial loft feel. The menu as you would expect at restaurant that is owned by a chocolate company is themed around chocolate with hints of chocolate in all the food.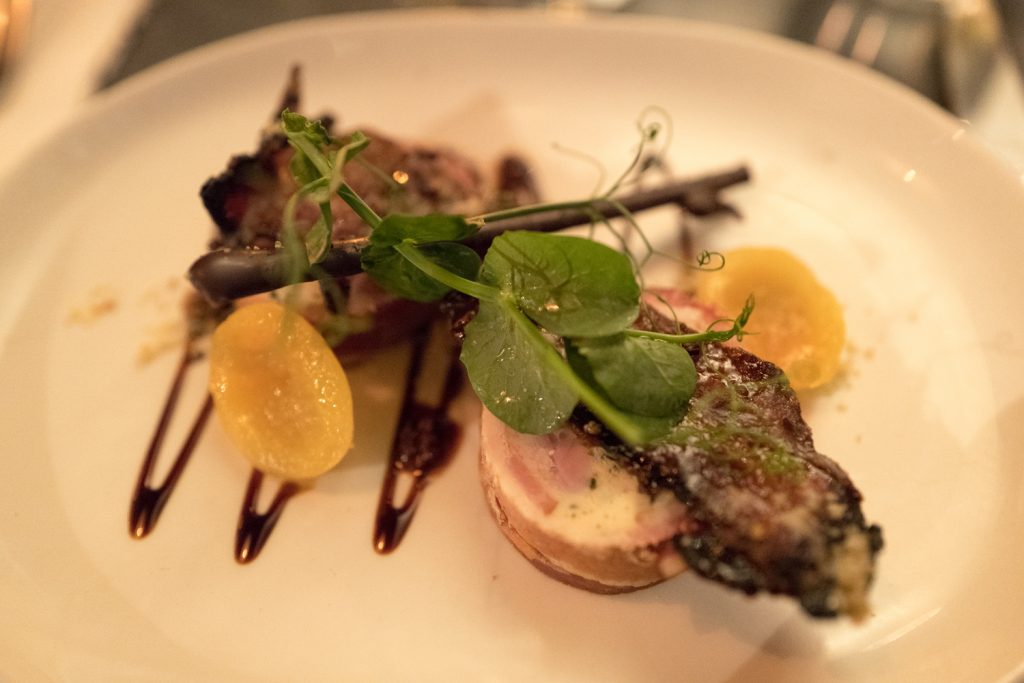 I started with a 'Balsamic cacao glazed rabbit and smoked bacon roulade, poached apricots, almond crushed cacao breadcrumbs' for £8.50. This was excellent start to dinner, the portion size was good and the chocolate was subtle.
For main I opted for the 'Chopped rump steak burger, aged cheddar, cacao beer braised onions, potato chips, creole chutney with bacon' for £16.5o. This was so nice I forgot to photograph it I'm afraid, the burger was cooked medium and was at the standard I would expect. The London burger scene has exploded in the last few years so it has to stand up to the competition.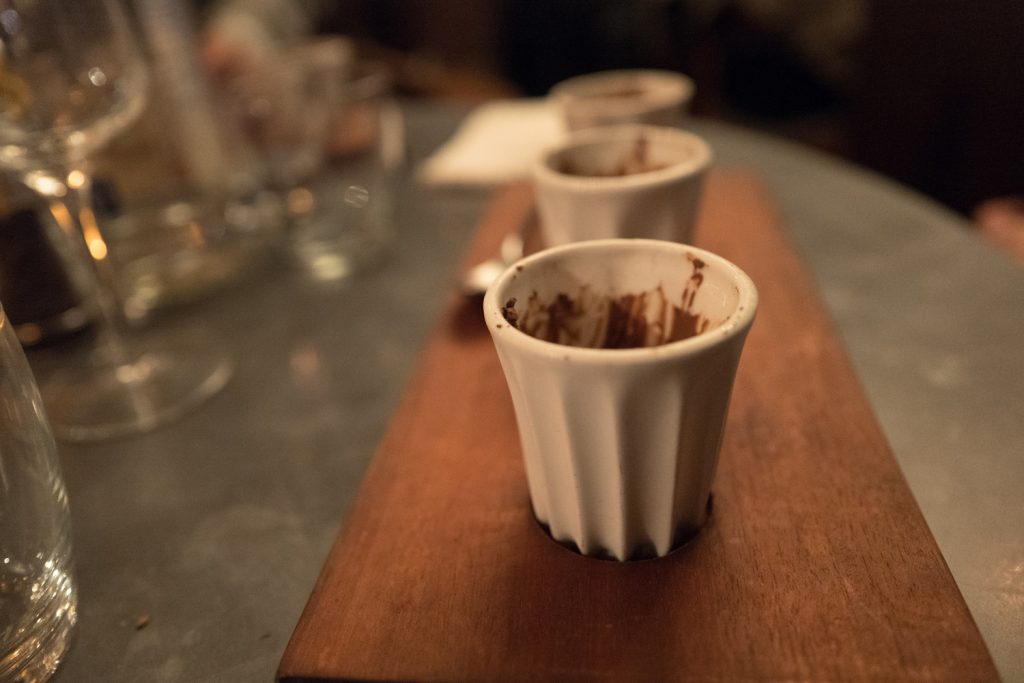 For dessert I opted for 'The Rabot Mousse Collection V Supermilk 65% with malt brittle / Rabot conched 72% dark with toasted nut crumble / rich and dark 90% with roast nibs. All made with cacao from our Rabot Estate' for £10.  Triple chocolate mousse heaven but I must admit that the dark 90% was a bit strong for me.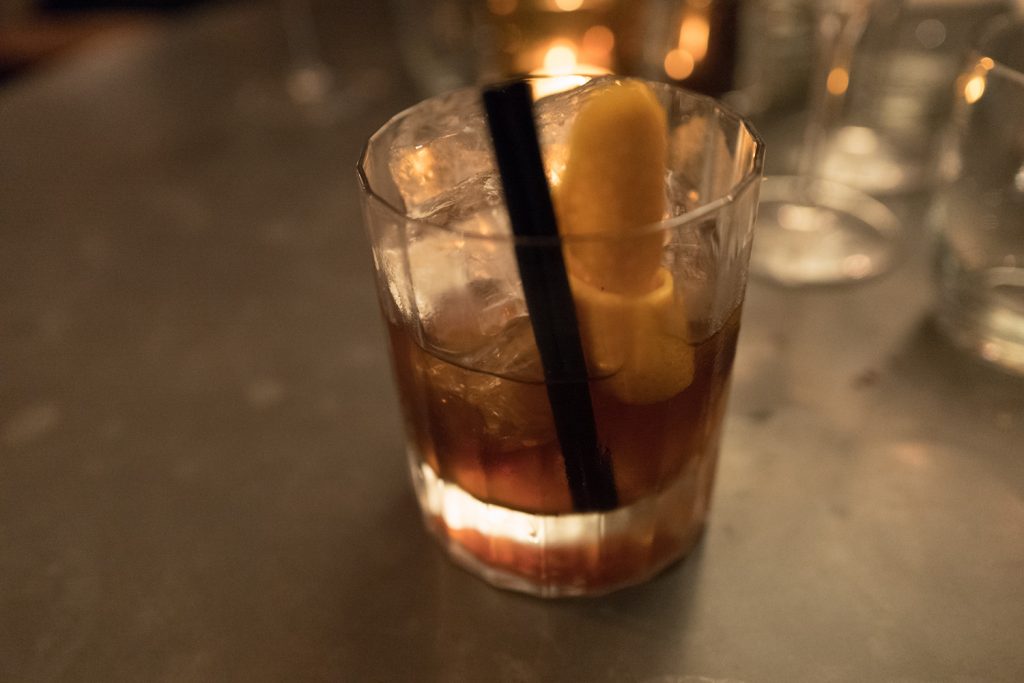 The wine list is good but not extensive, the cocktail list was very good with chocolate twists on classics such as chocolate martinis and also lots of rum cocktails. I ordered their version of the old fashion which was an excellent way to end the meal.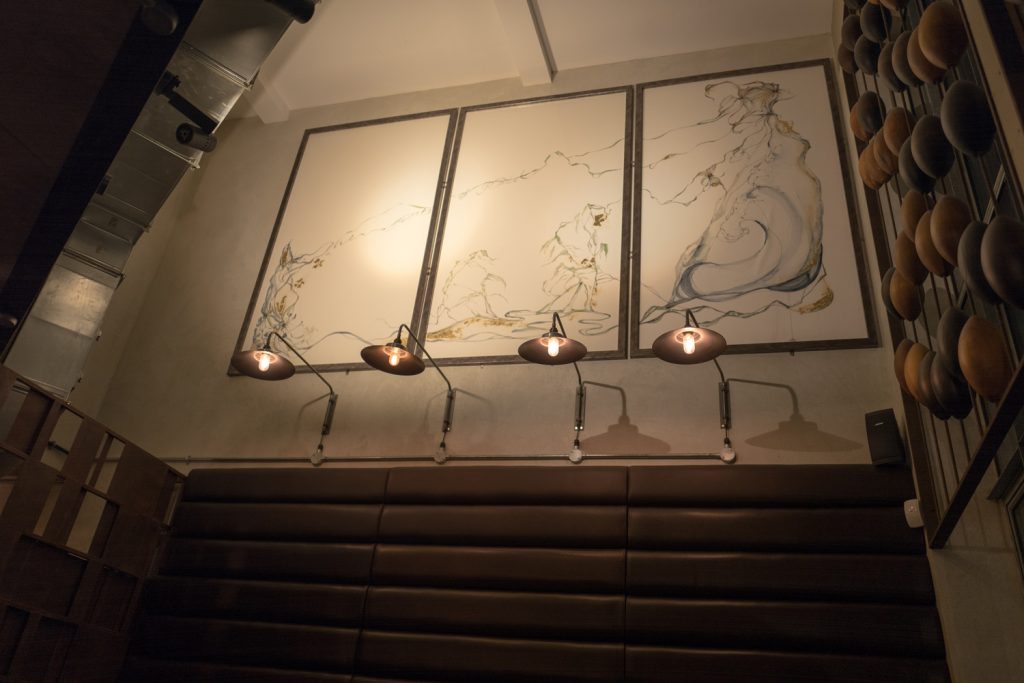 To sum up I would recommend Rabot 1745, the only thing I was surprised about was the lack of chocolates at the end of the meal, I do think they missed a trick! The food was of high standard, the cocktails are fun and the chocolate influences are great.