I wanted a portable speaker that I could use with my iPhone and iPad while on holiday, in the garden or just around the house.
I have always been a fan of Bang & Olfusen, I have owned the Beosound 9000 CD player with Beolab 3 speakers for 10 years. The CD player still impresses me to this day.
I looked into B&O and other bluetooth systems, the first thing I consider when looking into audio is does it sound good as well as look good 🙂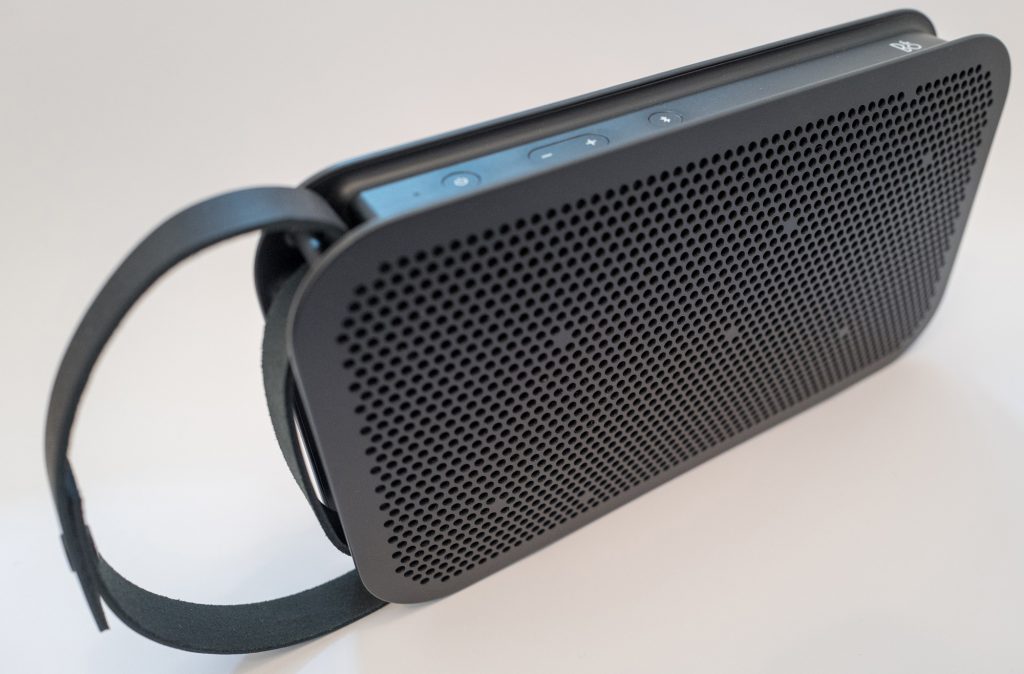 I decided that the A2 was the one to get, it looked good and sounded good compared to others on the market. I purchased the all black, it has a black leather handle on one side, and two grilles on either side where the speakers are housed. So far so good.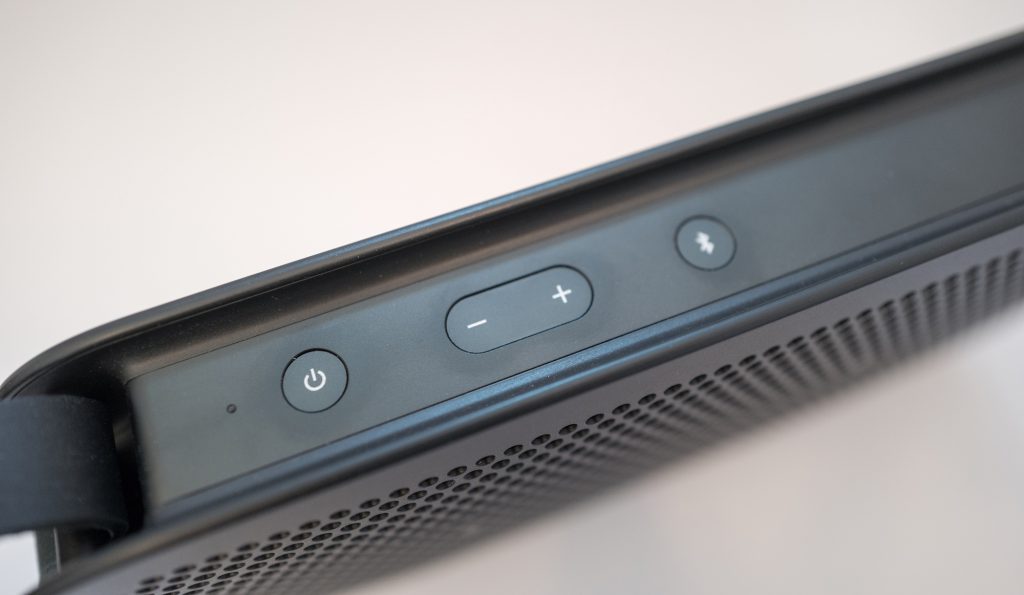 On the top left you have three buttons, the first is power, the system does auto power down if you stop using it and forget to turn it off. The second is the up and down for the volume and the final button is for syncing to bluetooth. This is a bluetooth only device, which some people say means you lose sound quality and signal is weaker compared to Apple Airplay but I found on the A2 this didn't seem to be an issue.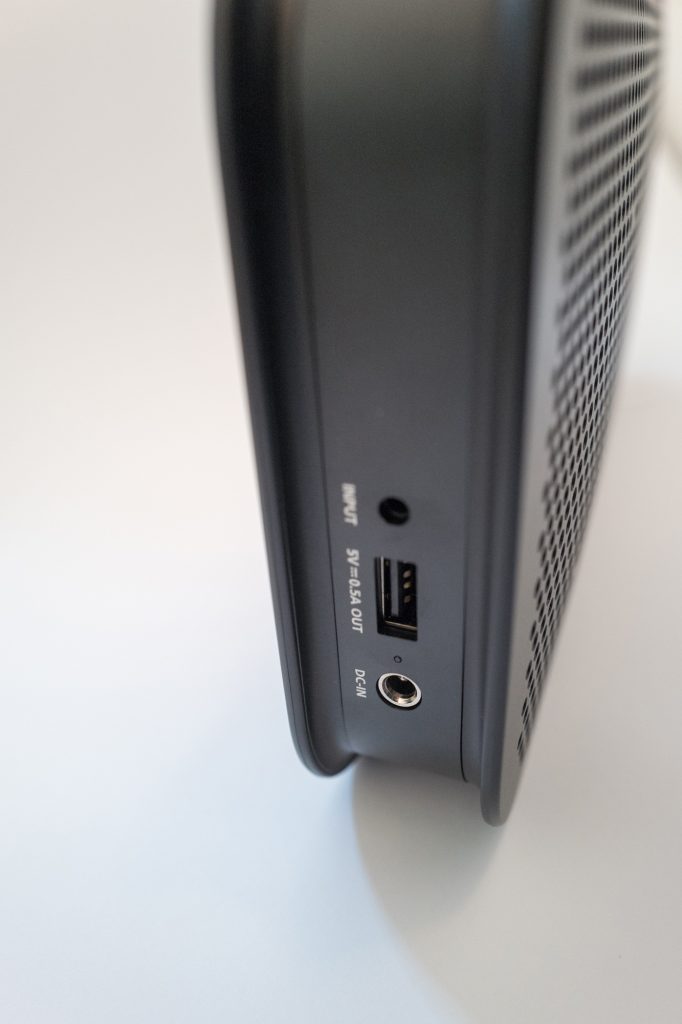 On the side you have three inputs first a line in for connecting your device with a wire, secondly is a USB charing 5V connection and finally a DC-IN for charging. The A2 has a 24 hour battery life, this can be as low as three hours if you use the A2 at very high volume, however with normal play it does last a lot longer.
I really like the leather strap detailing, you hang your A2 if you wish using the strap or its great for easy transportation. You can even change the strap to if you preferred to add a splash of colour with the black.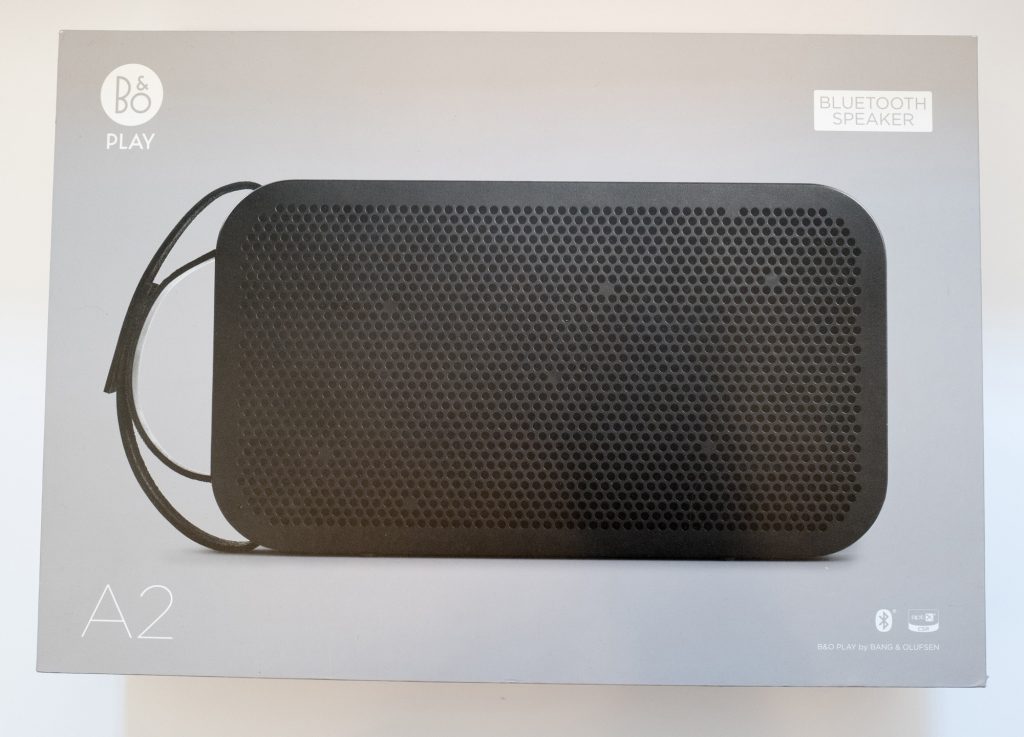 The box as pictured above is as you would expect from B&O it is crisp with clean lines and well packaged. Inside as shown below is equally as appealing. You get the charger and multiple plugs for use when travelling. all neatly packed.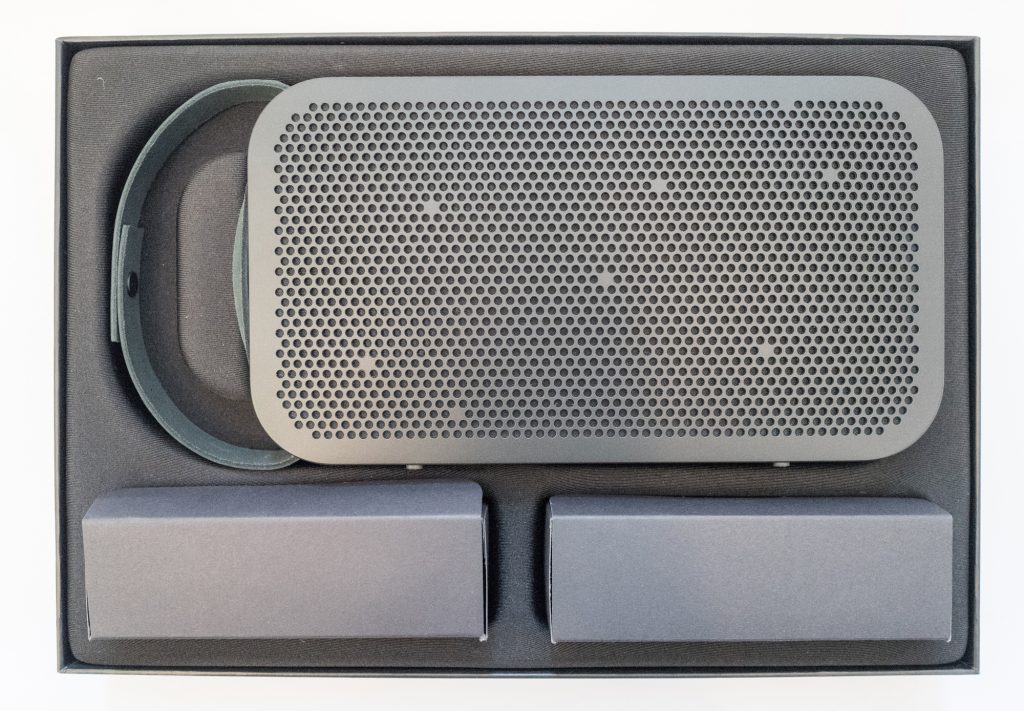 Now lets talk sound, when I first got it, I wasn't that impressed, it offered 240W of 'peak power' according to B&O, I understand what 240W is but what is peak power? I started it up played a sound within minutes it was going well. I then turned it up! Things didn't sound that great. I then decided to update the firmware, this solved the problems I had experienced on my first listen. The design has speakers on both sides so it is best enjoyed while it is upright, it is a great way to spread sound around a room.
Overall the sound quality is very good for something that is 1.1kg in weight and 10″ by 5.5″ in size. It is the ideal travel speaker or speaker to move around the house. Updating the firmware is a must to get the best sound out of it. You can purchase it in many different colour combinations but you can never go wrong with black.
B&O now sell the A1 which is even smaller than the A2 and bigger speakers that are supposed to be portable but for me this is the perfect combination of size, weight, sound quality and price point. I would recommend this to anyone looking for a speaker on the move.