Prada car shoes/trainers were released as part of the Prada SS2016 menswear collection. I purchased these shoes along with the Prada Cars tote bag, of which you can also read a review of on this site.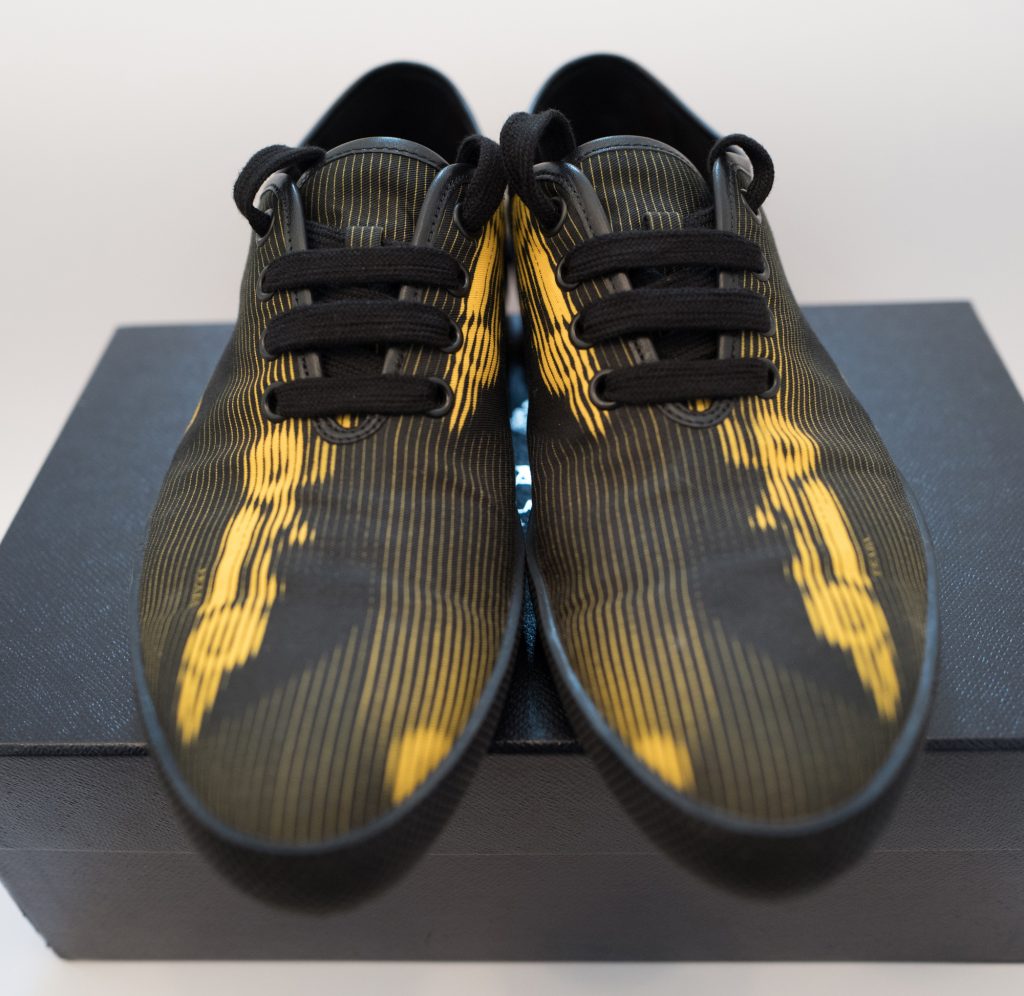 The shoes come with a nice and thin black profile sole which gives them a really nice light feeling but well built weight.
The shoes are have a cloth print of yellow and black retro gaming style racing cars. (I love this print)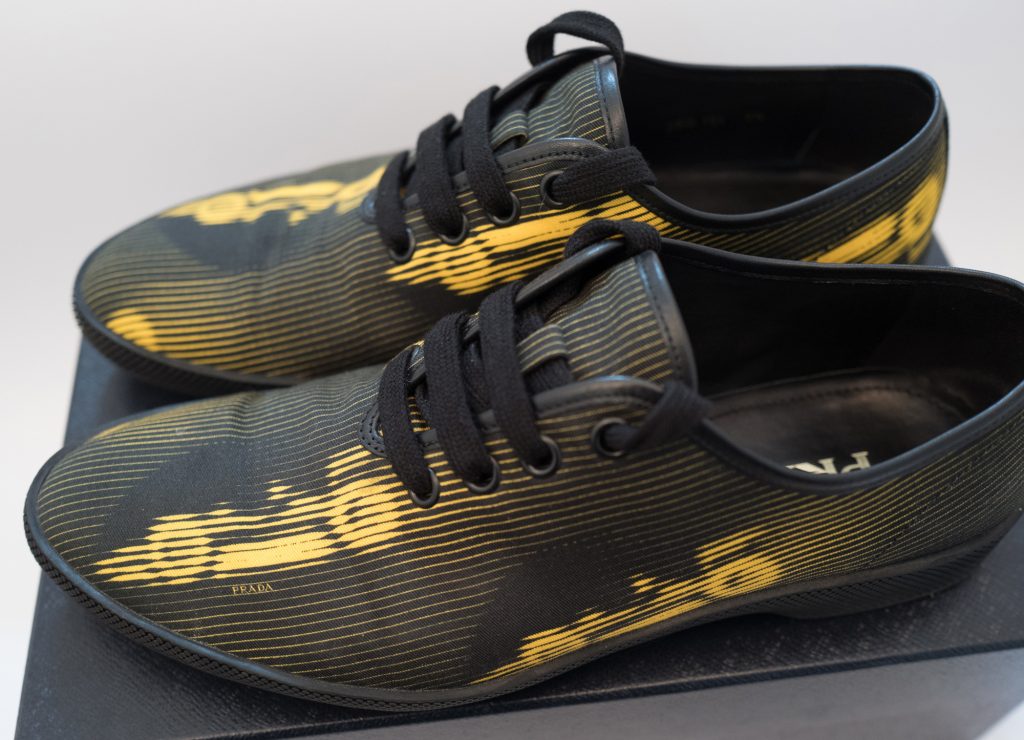 The shoes are finished with black laces and a leather trim around the top. This level of detailing really adds to the final product.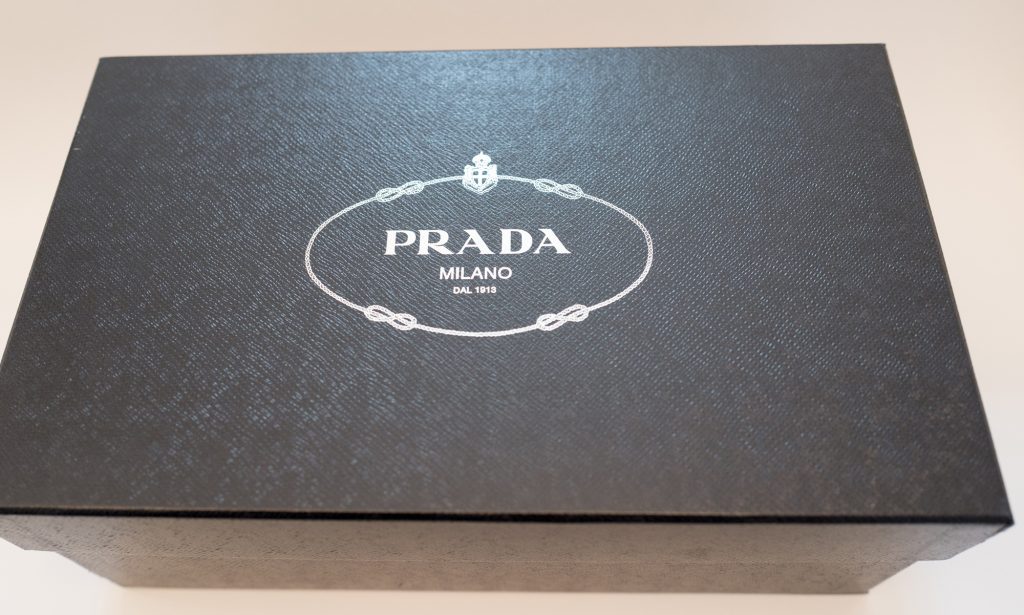 The shoes are presented in a classic Prada shoe box with a leather print feel creating the feel of Prada's classic Saffiano leather. inside the shoe box you there is a Prada dust bag for protecting the shoes with you travel.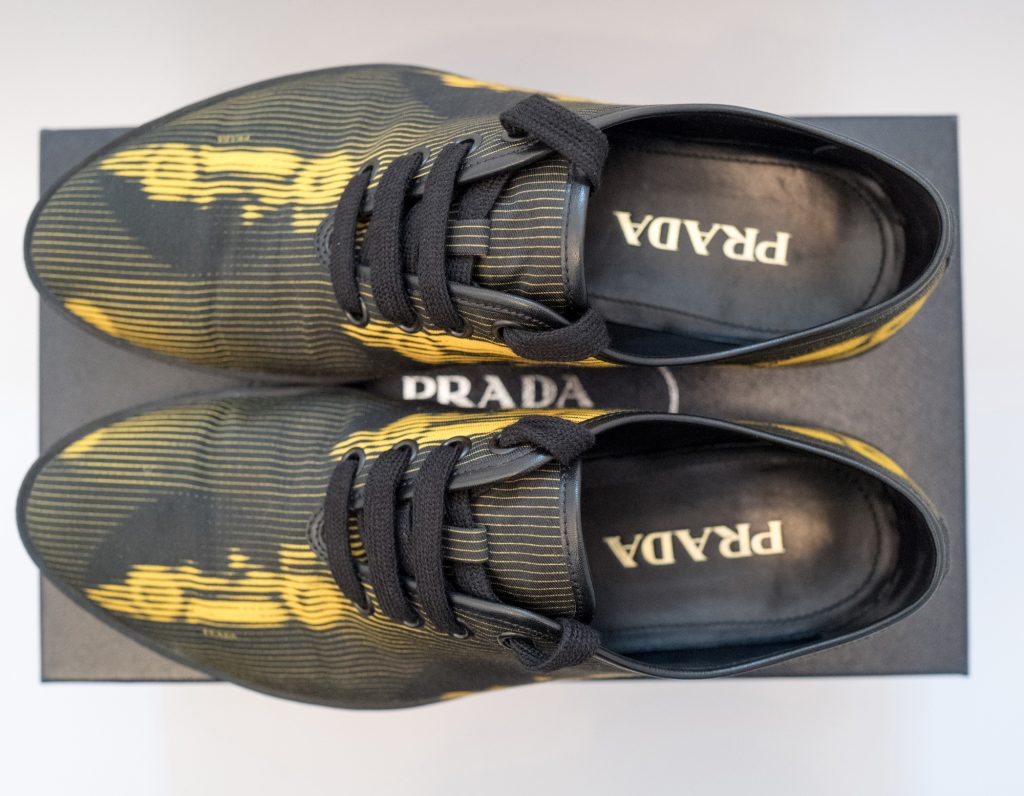 The shoes look great from above as you can see in these two pictures above and below, the Prada logo has been discreetly placed on each shoe by the car design. The Prada logo can also been seen in gold on the inside of the shoe.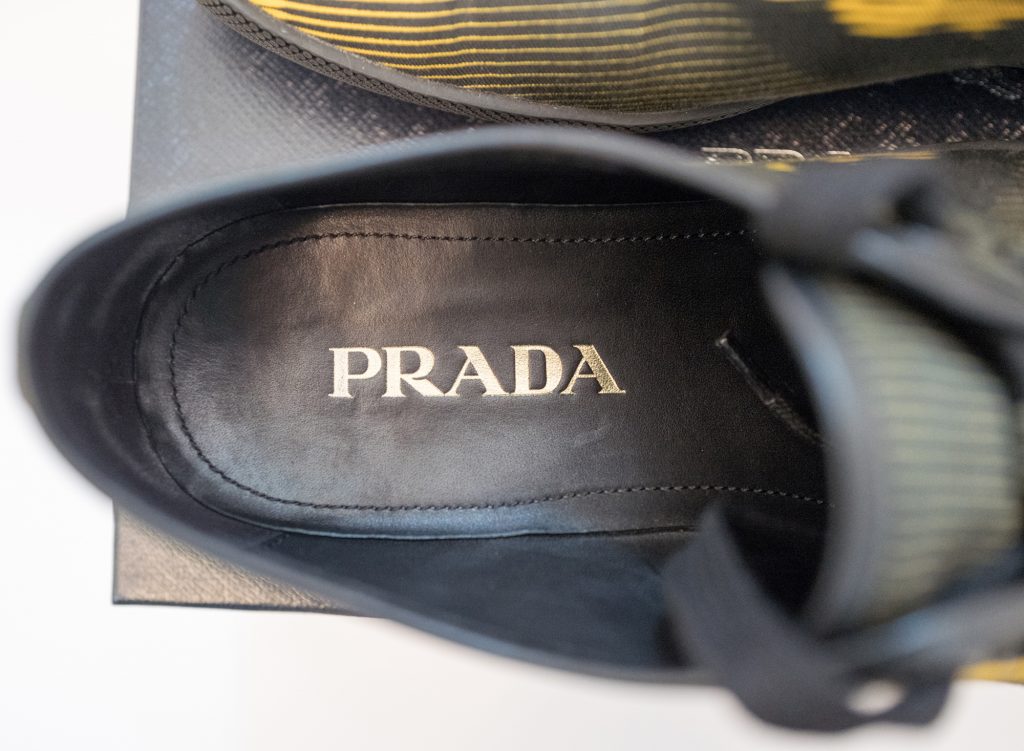 These shoes are an excellent example of how a classic design can be updated with an amazing seasonal print. You can still by these shoes in classic colours such as grey, blue and black in both full leather and cloth with leather trim as these are. The shoes look excellent when paired with the Prada cars tote bag.