This has been my bag for 2016, I have been using this tote bag all spring and summer while the London weather has been good.
This is a classic nylon tote bag from Prada. Prada started out creating Prada nylon bags in 1913 when the company started and their nylon pieces have been classic ever since, they are usually black though.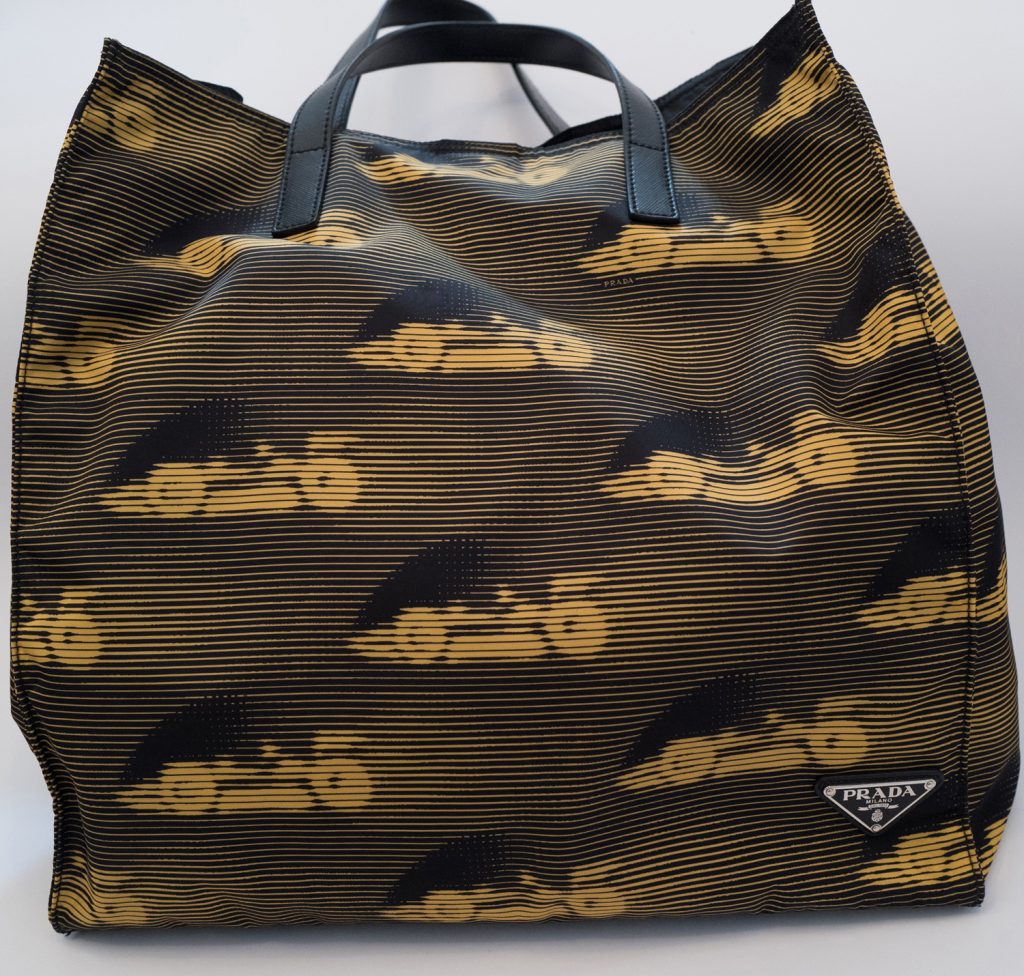 This tote is covered in a black and yellow race car design which was the main theme for Prada SS2016. The moment I saw the design I knew it was for me, I am into cars and Prada so it's perfect match.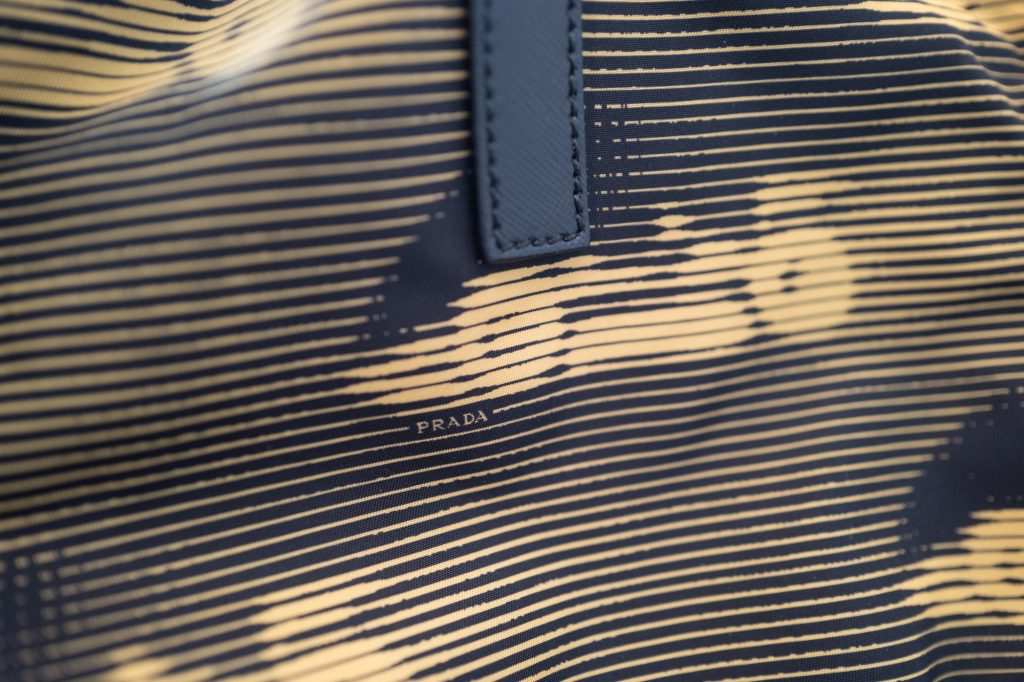 The bag has the classic Prada triangle logo as shown at the top of the article. there is also discreet Prada branding within the print. The cars remind me so much of retro gaming from the 80's and 90's this must be the reason I was so into this design. It is the ideal piece for a retro gaming fashion geek!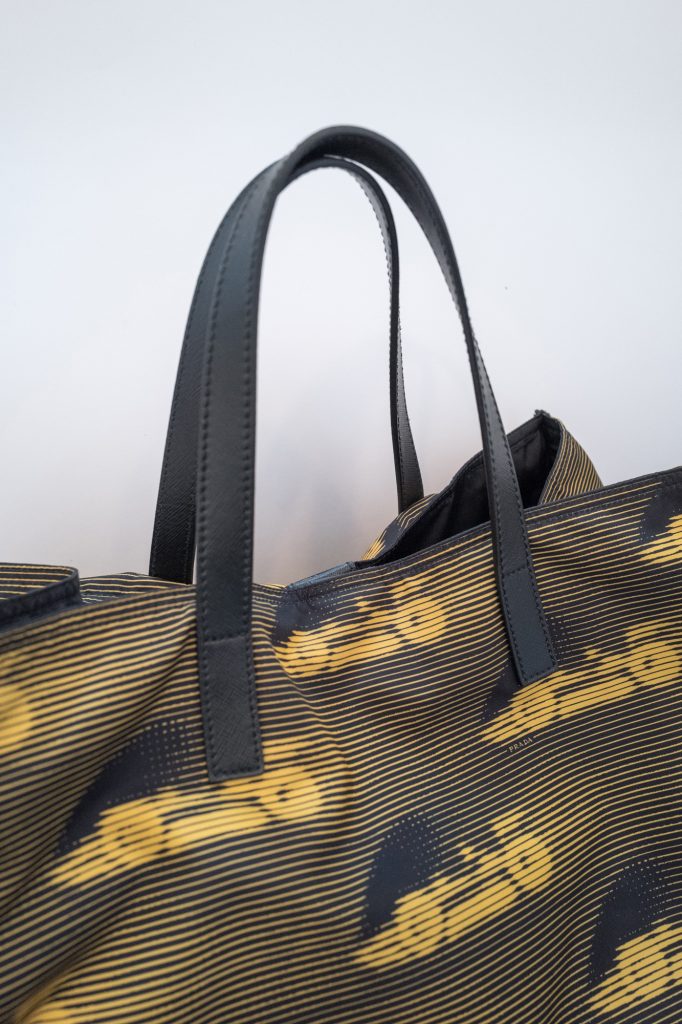 The bag is has two leather handles in black Saffiano leather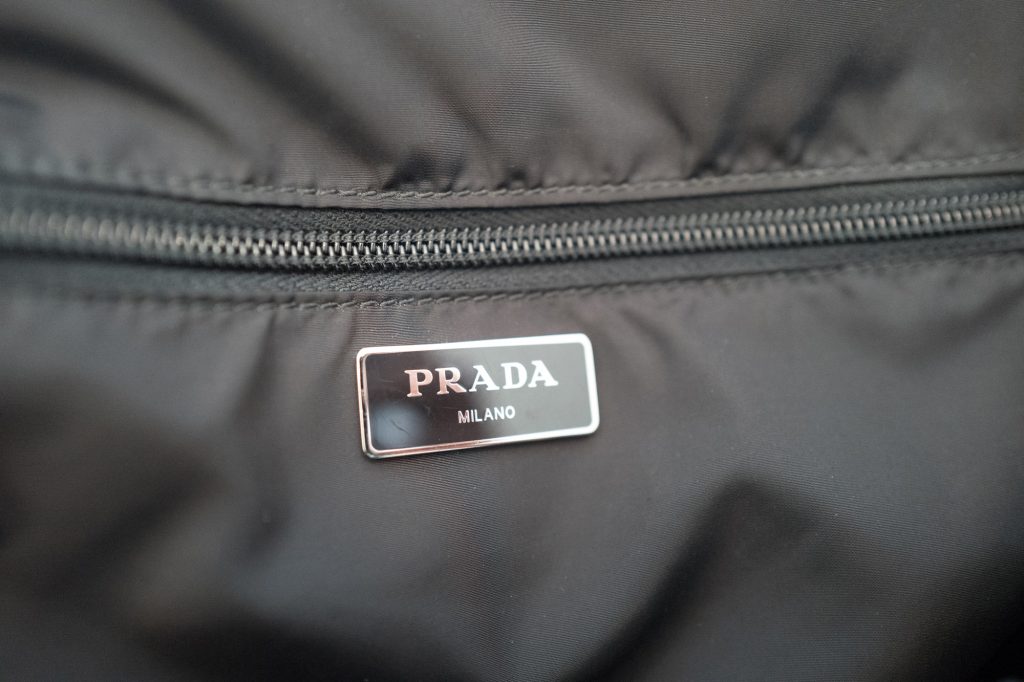 There is a metal Prada Milano logo on the inside of the bag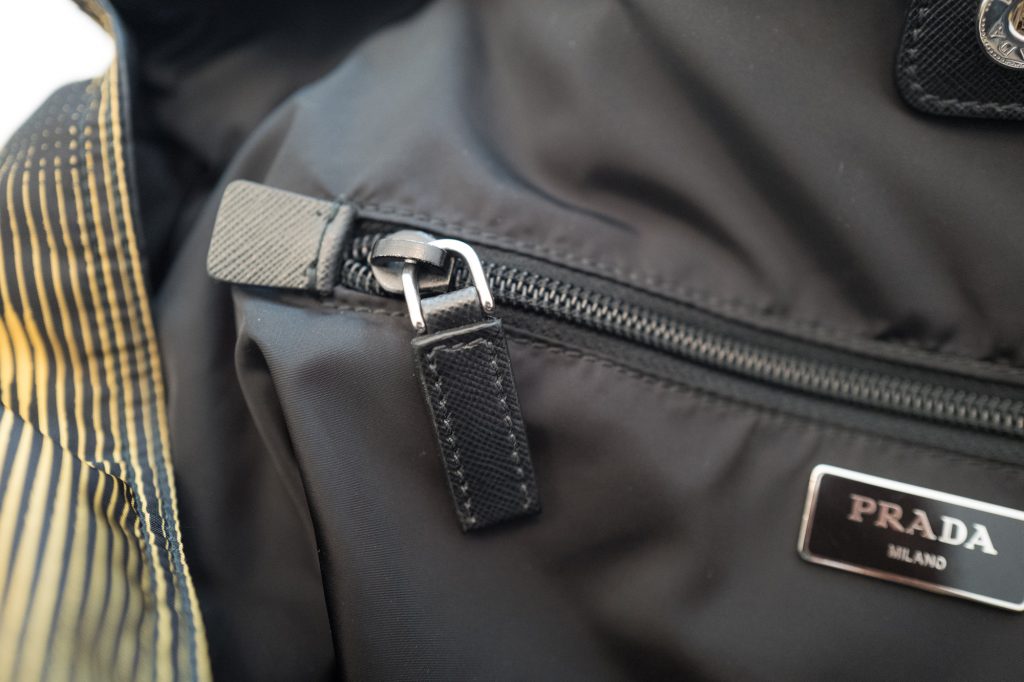 Above the logo is a pocket ideal for storing your keys, wallet etc.. The pocket has leather detailing.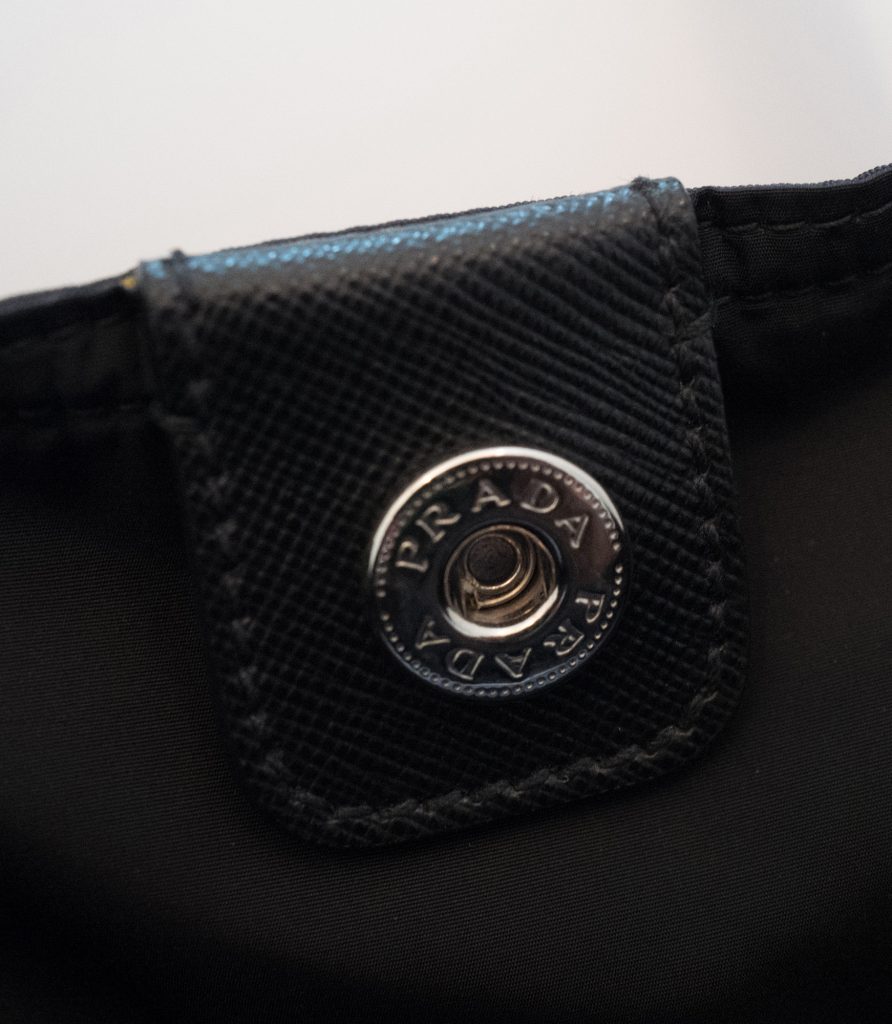 There is a Prada logo and leather trimmed button at the top of the bag to shut it closed. Their is no zip so you can only really use this bag when the weather is good.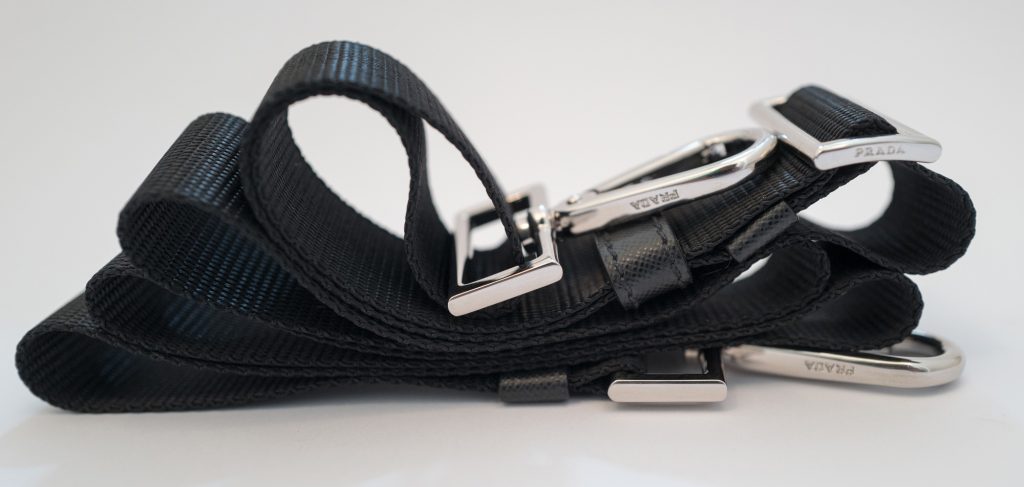 The bag comes with a Prada logo metal hardware and leather finished body strap which is ideal for wearing the tote on your shoulder or a cross your body.
The strap is good but I do find that is pulls the sides of the bag down when you don't have much in the bag and place it down when not in use. This is due to the strap connecting on either end of the bag.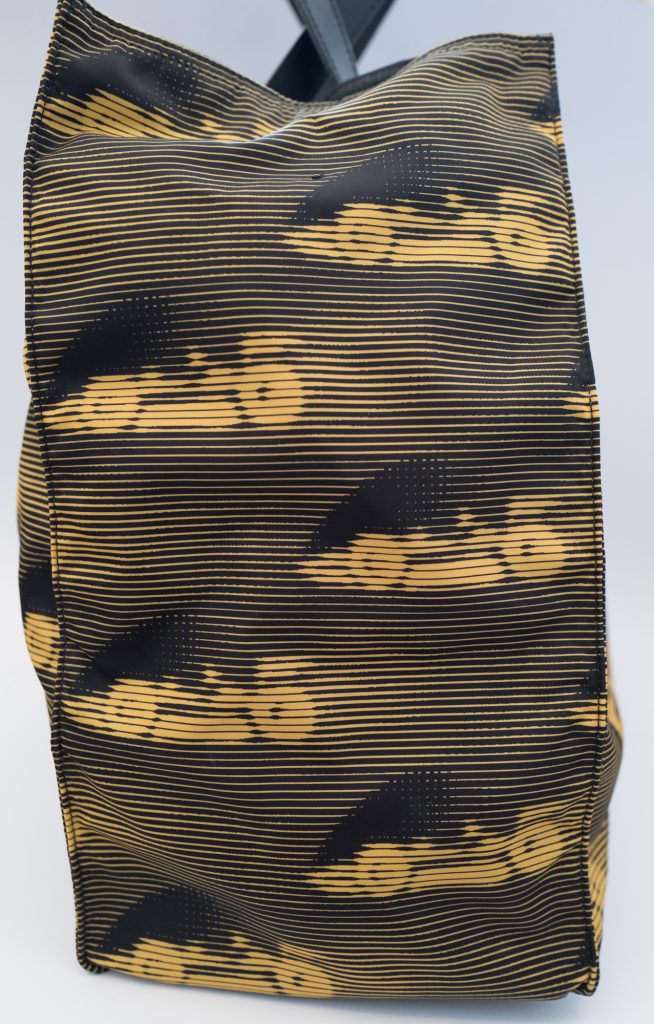 This is a great example of a tote bag, the nylon material makes it hard wearing, the body strap gives it multiple wears of wearing it and it is ideal for work, gym or day trips to the beach. The SS16 Prada car print is what sold this tote for me, it stands out and looks great.