Some may consider a document holder as something that is old fashioned. However I have always liked the idea of carrying documents, who knows why!
So the Prada Saffiano leather document holder in black. The ultimate document holder, classic Saffiano Prada leather, it had to be purchased, after looking at for a few years and watching the price rise! I decided to go for it.
In terms of document holders this one has a very slim profile which makes it ideal for carrying the essentials without filling it up everything you usually carry in a bag(as it just won't fit!). The document holder has the classic Prada triangle on the front and front pocket for storing smaller items that you need to access easily.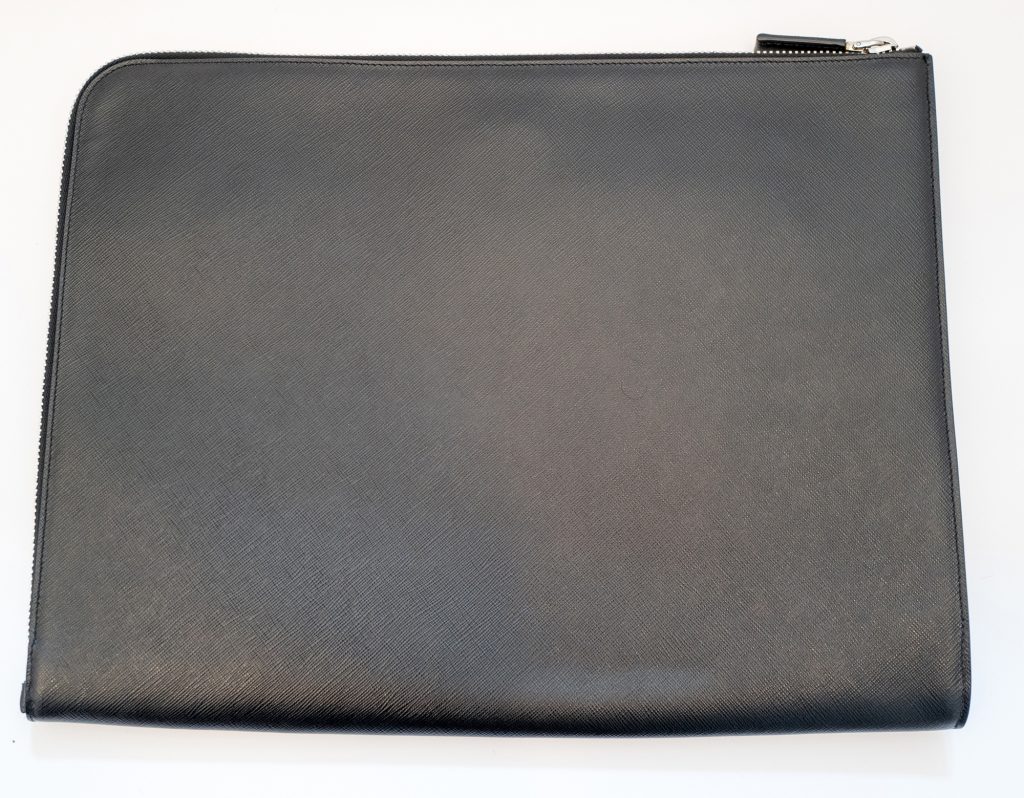 The back of the holder is just simple leather, with stitching just on the edge. I really like this about this holder, other document holders can have a few too many design features making them too busy for my liking.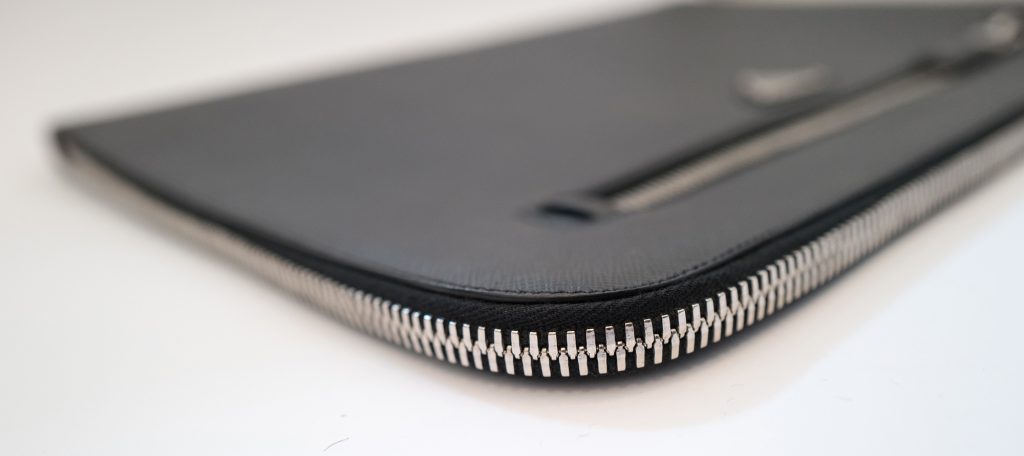 The zip is extremely solid and goes along the top and down one side, which gives you easy access to your items without having to open it fully or without the bulk of a flap.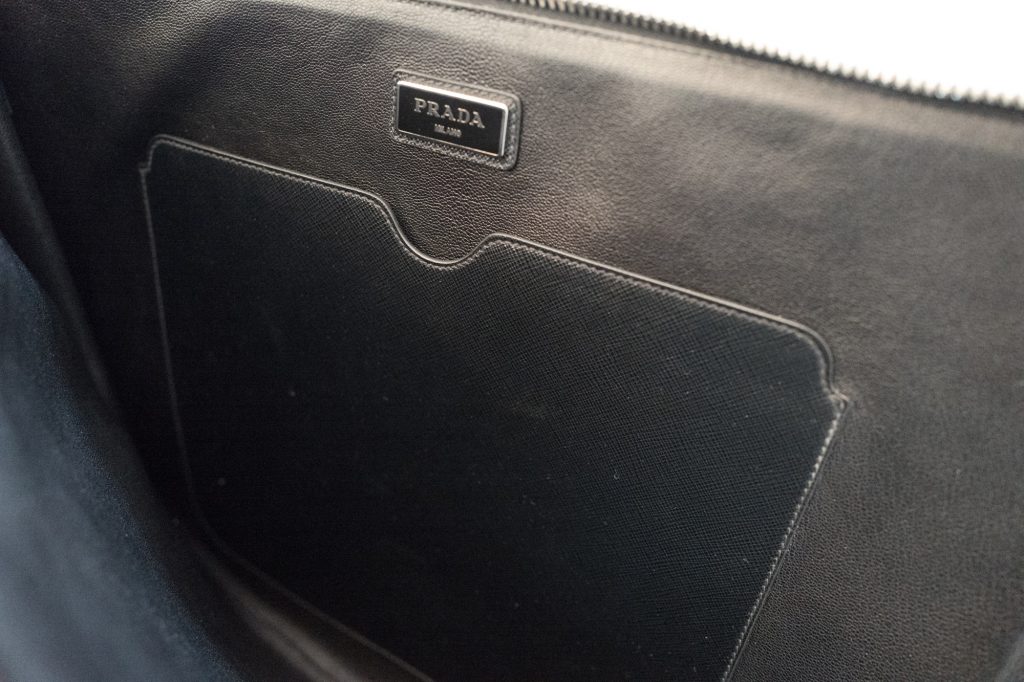 Inside the document holder is smooth Prada leather also in black. There is a large pocket which is ideal for either the iPad and iPad mini. The lack of other compartments does not bother me, they would only add bulk to the design.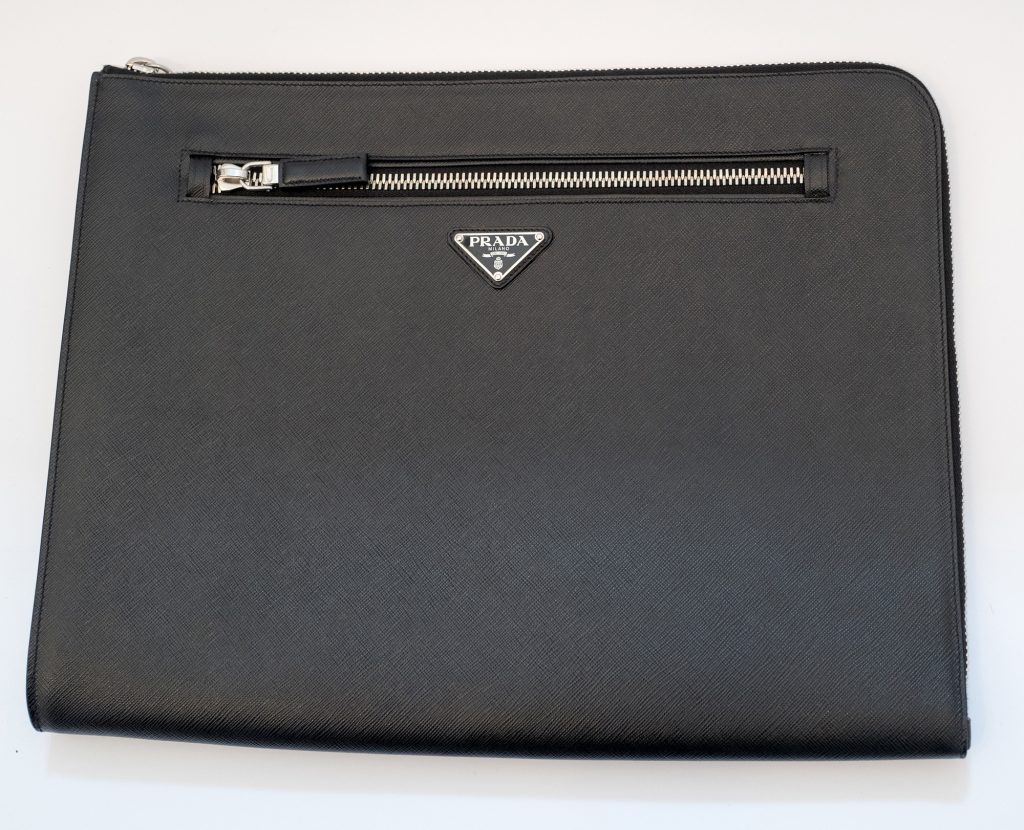 This is a document holder that will last the test of time, you will still use it in 20 years time as the leather and design are just classic Prada. It is big enough to hold a MacBook, iPad, wallet, card holder, key holder iPhone and even some good old fashioned paperwork without looking overly bulky. Document holders have really come back in fashion over the last 5 years and are still proving popular today. If you are looking for one I recommend this Prada example.