It's Thursday night and I'm meeting a friend for drinks, a go to place for me is the British film Institutes bar located at London's Southbank by Waterloo station it is a hidden but popular bar within the BFI cinema complex. There is another bar on the river front entrance of the cinema but this one is at the back.
The bar menu is simple, wine, cocktails, beer and great snacks. I recommend the classic champagne cocktail and chilli sausage rolls! The quality of the drinks is very good and the prices are not bad for London, all cocktails are £10 or under.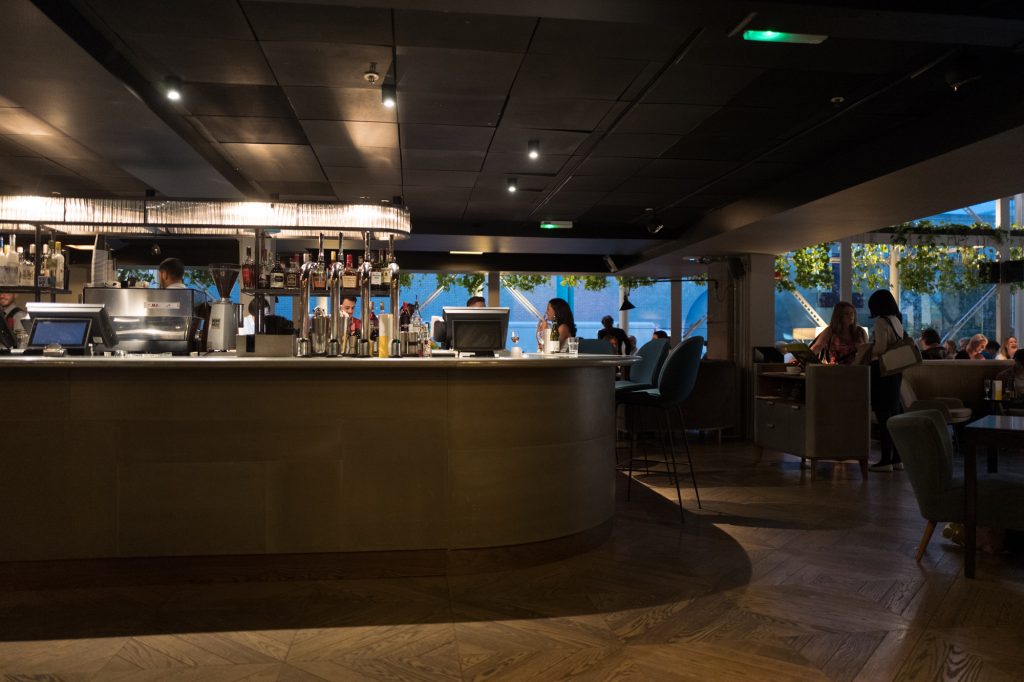 The bar has a industrial feel with a wood floor and a metal bar, this picture was taken just before it got busy, this place has waves of people that are arrive for a pre or post film drink. 30 minutes later it was impossible to get to the bar, but they do offer table service (sometimes it can be a little slow).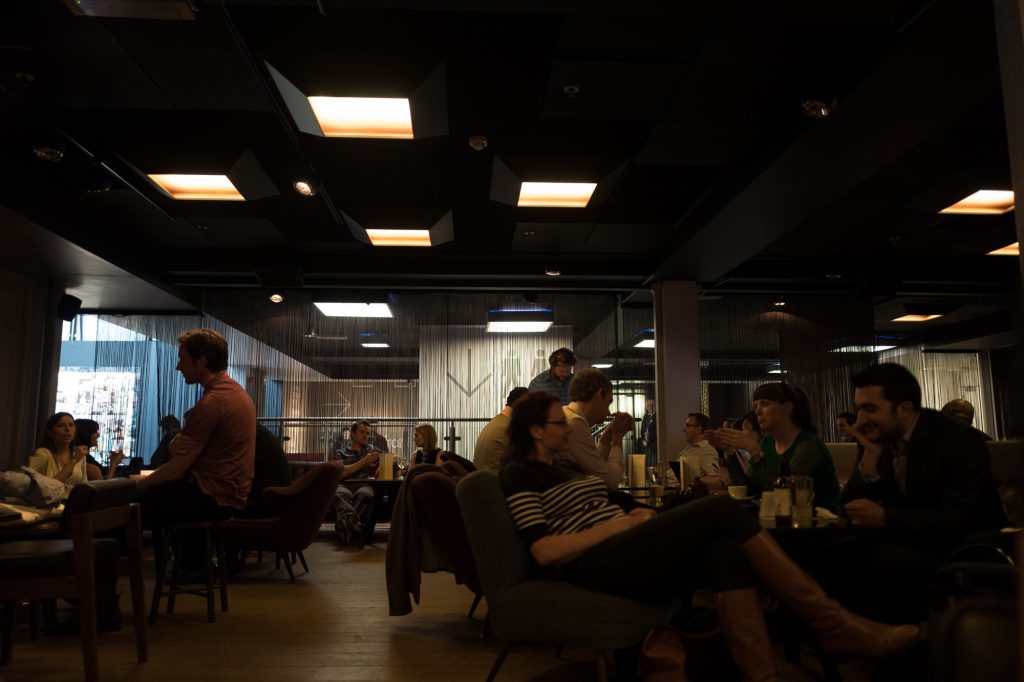 This bar doesn't make you feel you are in a cinema, it feels like how a bar should, the seating is either leather or velvet which goes very well with the dark moody lighting.
I would recommend BFI bar to anyone looking for a mid-market drink in the Southbank area that wants to avoid the tourists. There is even a hidden bar within this bar called the 'library bar' which is a grander affair with chesterfield sofas and lots of books. If you visit and the library bar is open I recommend you go straight into it, it is even more fun then this one. The only issue is nearly 9 times out of 10 the bar is being used for a private party or function, it is also very small.